Create An Easy Moodboard With #CorianMoodboardMaker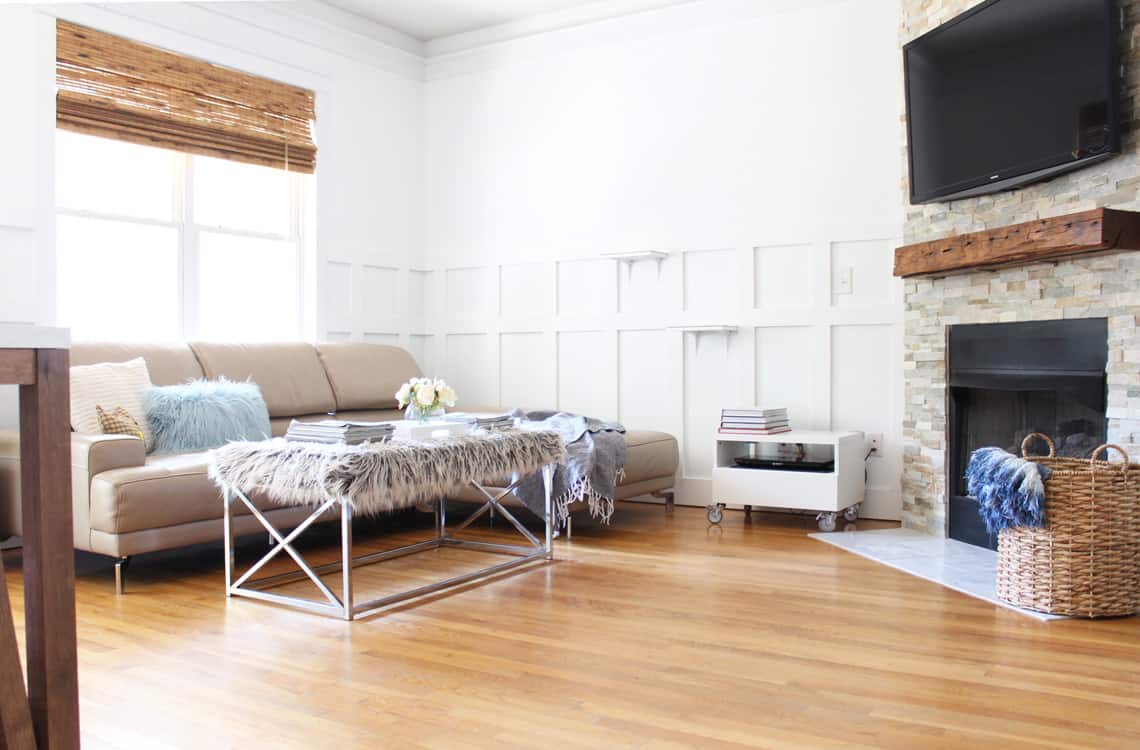 Create An Easy Moodboard With #CorianMoodboardMaker
{This is a paid advertorial with Corian® Design. Thank you for supporting the brands that make Simple Stylings possible! All designs, opinions and images are my own. }
Happy Friday friends!
I hope you've had a great week! I'm excited to share this post with you today because I was recently introduced to this fun little tool for creating instant moodboards to use as inspiration for any space! Corian® Design, known for their gorgeous solid surface and quartz products, has built the Corian Moodboard Maker that allows you to quickly upload your own images (or use theirs) to create a uniquely shaped moodboard in minutes.
I love creating moodboards for my own spaces (even rooms that I dream up for myself) as well as detailed boards for clients. But I change my mind and design style so often that I love the ability to be able to upload a few pictures quickly and make a custom moodboard when the inspiration strikes.
This moodboard that I created above represents my new found love for the California surf shack style and is inspiration for our open concept downstairs that I'm in the process of updating. I used the designer white Corian swatch along with the image of the rain and pebbles. I combined this with the peacock fabric that is the design on our kitchen window shade as well as my sunset beach image and the woven basket. Together I can coordinate colors and textures and reference the image when I'm shopping for items for the space.
Once you've created your custom moodboard you can download it, Pin it and share on social media. I actually think it would be really cool to order a framed print and use as a piece of artwork for your wall.
Here you can see the beginning of our room shaping up and it clearly stays true to the colors and textures from our moodboard. I can't wait to finish everything up so I can show you all the changes we've made!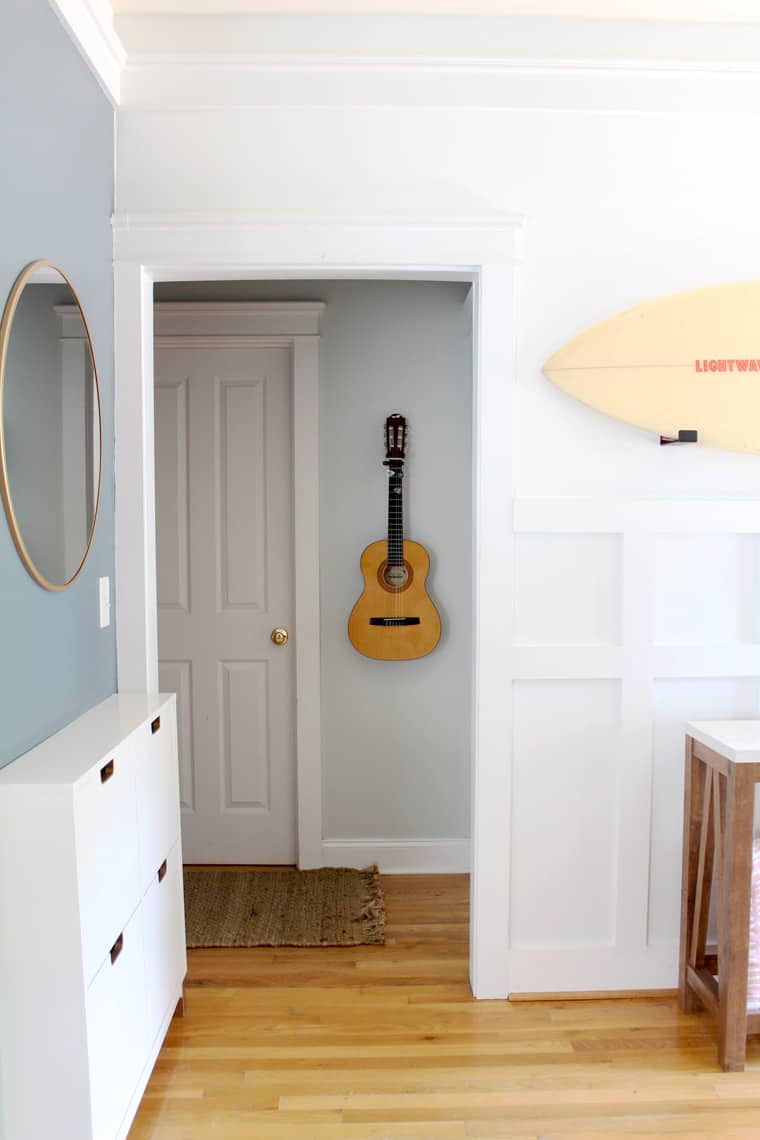 To create your moodboard, simply click begin on the Moodboard Maker then select a style and click customize. Next, drag and drop a Corian swatch into your design, click next, then use the preset images or upload your own. Drag and drop images into the rest of the spaces, click finish, and you're done! Easy peasy.
If you are a visual person like me and really need a reference guide when you're trying to decorate, I suggest creating a visual board for yourself. The #CorianMoodboardMaker is a great and easy way to do that! It's extremely user friendly unlike many of the other design board sites or Photoshop. Honestly, if you're not an interior designer this little tool is all you really need!
Is a mood board helpful to you when you're trying to put a room together? If you try it out leave a comment below and let me know what you think!
Cheers!