Easy DIY Fall(ish) Wreath
Happy Monday Friends!
I'm gearing up for a fall home tour and this mama doesn't have much of a budget for fall decorating this year. So I'm pulling out all the stops with materials I already have at home.
I'm feeling a little undecided this year about my fall decor so far. My head is saying I'm ready for fall but I think my heart isn't ready to let go of summer yet.
If you saw my DIY faux flower letter the other day you know that I went with very feminine florals which isn't your typical fall colors. But I'm really feeling the whites, with rustic touches and lots of greenery instead of the traditional oranges and reds. We have roses in our backyard right now which is why I think I'm loving the pink roses. I think feathers will be coming into play to add some cozy texture so I may add some to the wreath too.
When I was trying to come up with an idea I remembered seeing Amy of The Blissful Bee's tutorial for her summer wreath and how easy it was! Check hers out here.
***
Supplies:
Grapevine wreath
Gold spray paint (optional)
Faux flowers and greenery
Hot glue gun
***
I had this grapevine wreath from last year and I lightly spray painted it with a touch of gold.
I had some flowers, leaves and greenery leftover from my DIY faux flower and I thought they would be perfect on the wreath and would tie it all together.
I cut the greenery I wanted off the stems with wire cutters and began hot gluing the leaves and flowers onto the wreath. I decided to go with a patch at the bottom right and the top left because I didn't have enough to cover the whole thing.
It was really that simple.
So, I guess my fall decor is a little confused and outside of the box so to speak but I'm digging it anyway. What do you think? Is it too 'different'?
If you missed it here is the faux flower letter so you can see how similar the wreath is.
You can check out my fall mantel from last year here.
Have a great week friends!!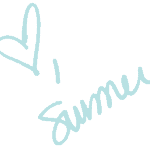 LINKING UP:
Lovely Wren // Place Of My Taste // Just A Girl And Her Blog // Everyday Enchanting //