Home Depot Style Challenge: Outdoor Games Inspiration Sneak Peek
TGIF friends! I hope you all are having a wonderful day getting ready for the weekend!
I've been hard at work over here mapping out our game for the Home Depot Style Challenge and my head has just been spinning. So the natural thing to do when I feel like this is to create an inspiration board to focus my thoughts and channel my energy!
This was a strange board to create because it is an outdoor space but without furniture and accessories like the deck. And, I didn't want to give away any major details so I put together some materials, colors and textures that are inspiring our game.
I know this is a teaser and I can't wait to share more with you so stay tuned next week for another update!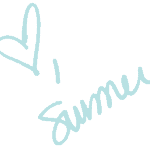 <a href="http://www.bloglovin.com/blog/11399175/?claim=nzb75gp9tfk">Follow my blog with Bloglovin</a>