It's All About The Brownies!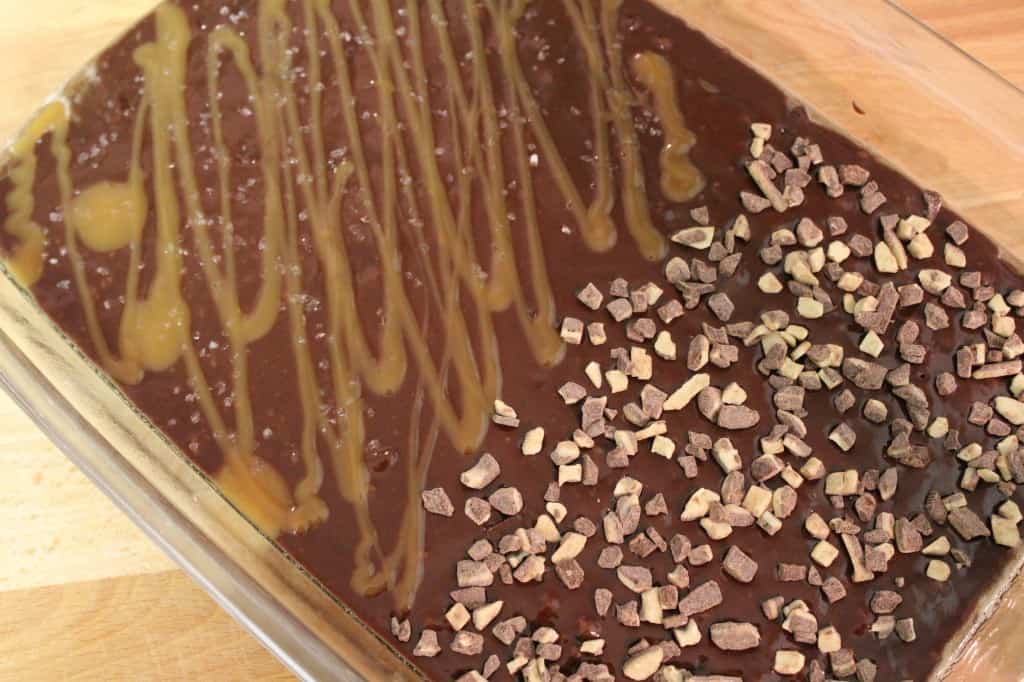 I am getting ready to "launch" this blog in the coming weeks and I am worrying about how I am going to pull this off and why anyone is going to care what I have to say. It has really been weighing on me and I have been searching for answers that will probably never come until I just dive in full steam ahead. But, I am standing in my kitchen after tucking my son into bed and I am baking brownies for him to sell at our neighborhood yard sale tomorrow and I realized that what I do and what I have to say is important. Not because it is me who is doing it or saying it or because I am super mom but because, like you, I try really, really hard.
I am baking a box of Betty Crocker Hershey's Chocolate Chunk brownies that I bought on sale at Harris Teeter and I was thinking to myself how could I make them not just ordinary brownies. So I sorted through my messy pantry and found some coarse sea salt, caramel syrup (that I probably haven't used in a year) and some leftover Andes mint baking chips and said, ah ha! With a little (or sometimes a lot) of effort I can come up with something different, even great now and again. You CAN make salted caramel and mint chocolate chip brownies from a box and other stuff from YOUR pantry. I hope you guys will read on because I am just like you.
Most of the time I am just an average, semi-creative person, DIY'er, decorator, and mom but every now and then we can come up with something that isn't perfect but makes us feel like If we put in that little extra effort every now and then we see glimpses of that super-creative person that we love reading about and dream of being. I hope you guys enjoy and are able to see into my home, my life and even my messy pantry…and know that I am just like you. Let's shoot for creative together!