With A Little Help From My Friends…A Dining Chair Dilemma
Happy Monday Everyone!
Okay friends, I am going to solicit your help this morning! In the words of the Beatles: "With a little help from my friends," hopefully I'll be able to decide on some new chairs for our dining room soon! You guys have great ideas and I always love your comments and suggestions!
I am in a bit of a dining chair dilemma! I know this isn't an end of the world kind of thing but I could still use your help. See, I have these wooden chairs in my dining room that I bought off craigslist awhile back and painted coral. I still love the color and it is an accent color in our home but I am leaning more towards light and airy these days.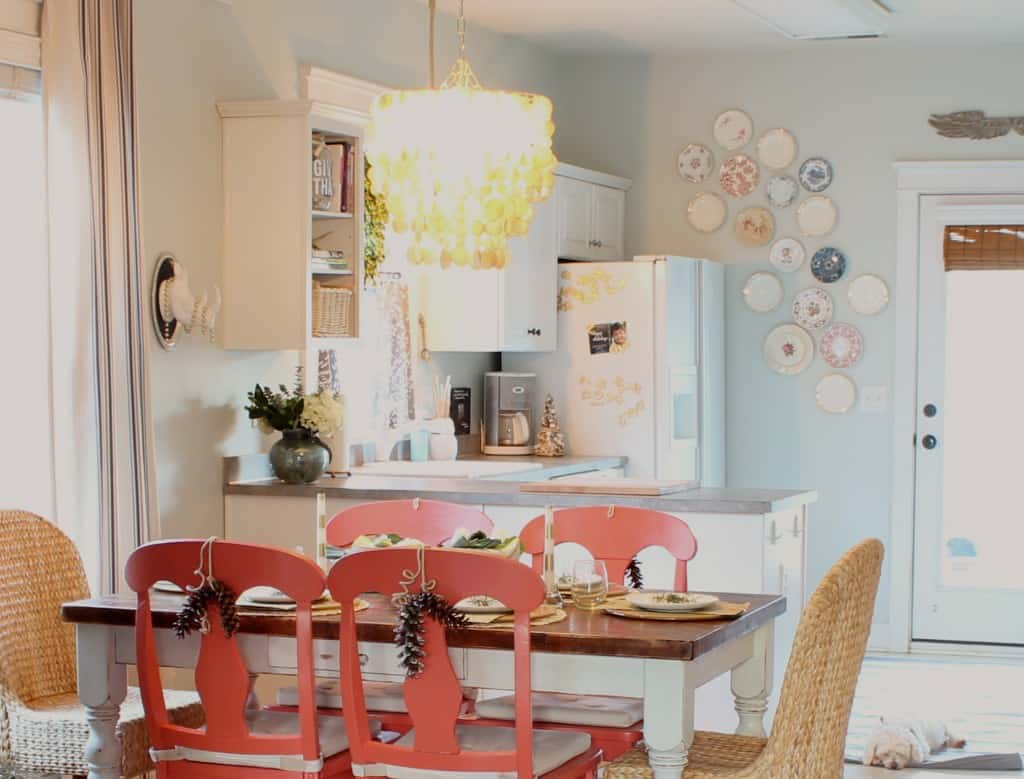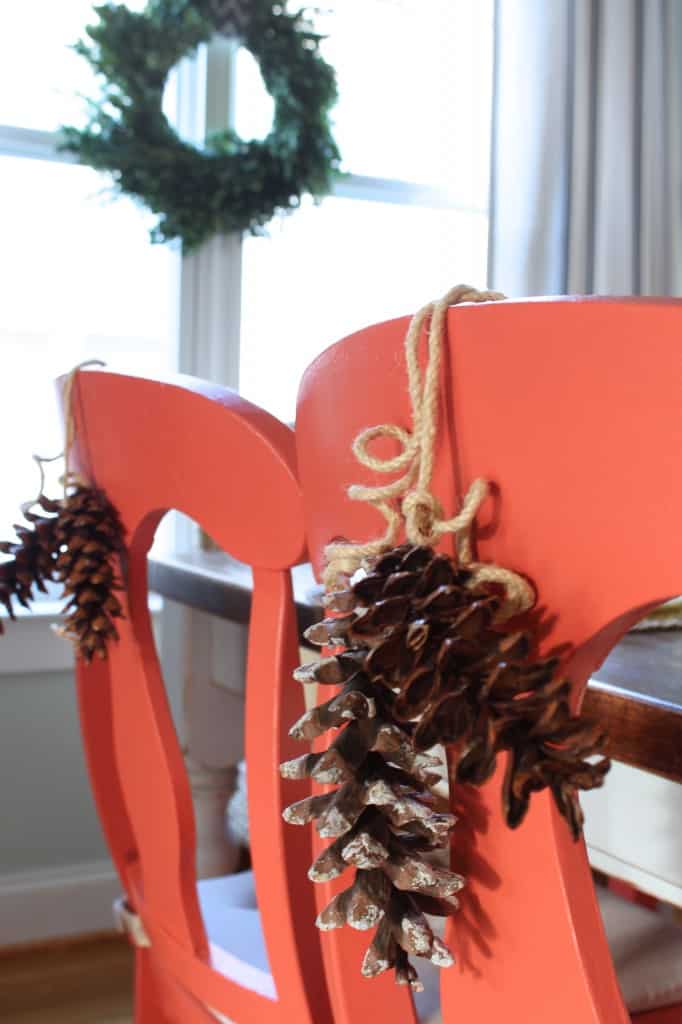 They are also a little worn out and I may or may not have used hot glue to attach our chair swag at Christmas time :( But that could be easily touched up so I guess I'm really itching for a change.
I am just dreaming at this point but I would love some input! I want to stick with our light and bright cozy coastal vibe (wow that's a mouthful) so I've come up with three options. Money will definitely be a factor if we do decide to change them out and these three styles can be found pretty comparable in price.
The dining area is pretty small and I am actually going to DIY some type of bench seating for one side so I will only need two chairs. I think the bench and lighter colored chairs will make the space feel a little bigger.
I also found these pretty wooden chairs at HomeGoods that I really liked but they are a little pricey (I know I'm a cheapo) and I'm not sure they would pair well with our table but feel free to weigh in on these too.
Feel free to also let me know if you prefer the coral chairs over these. I'm open to all opinions :)
I keep going back and forth on style but I think I am leaning in one direction now but I am excited to know what you guys think!
So shoot me a comment with your pick!!!