October Favorite Things + What's New Around The House '19
Happy October! Still trying to ease back into the swing of things over here and one of my favorite posts that I have missed writing is our Favorites Things posts.
Every month I share a few of my favorite things from clothes, to books and podcasts to home tours. And if there is anything fun going on around our house I will share a little update.
So let's dive in to my favorites for October…
October Favorite Things
1. Perfect Bar
I'm always on the hunt for a healthy protein bar and Perfect Bar is my current favorite!
2. Unbelievable
I just finished watching this Netflix series and although it was tough to watch it was very interesting. I really enjoyed the investigation aspect of the show. So if true crime is your thing, definitely give it a try!
I just ordered these booties from Target and I LOVE them! They are true to size and come in several colors. I might go back for the cognac pair too!
4. 11/22/63
A friend recommended this book to me recently and I just finished it. I could not put it down – or turn it off in my case (I listened to it.) This is not your typical Stephen King thriller but it has a great plot and if you recognize the date in the title it surrounds the Kennedy Assassination.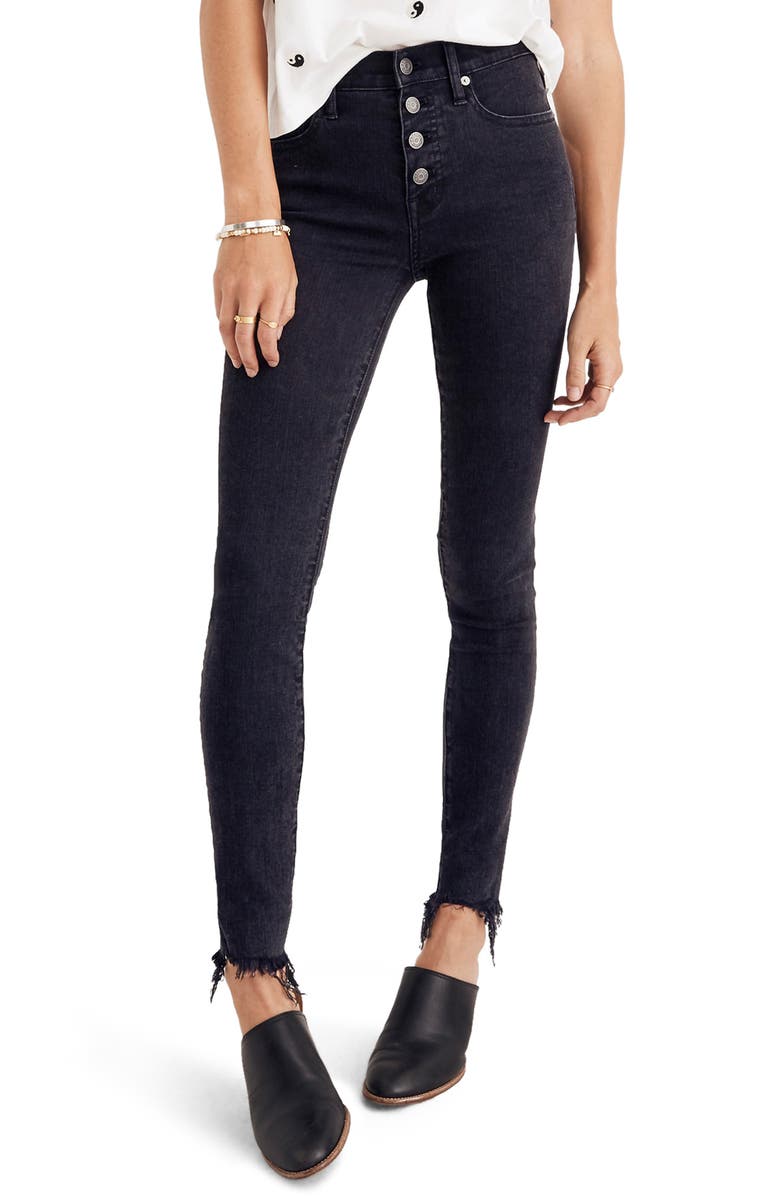 I've been coveting these Madewell jeans for the past few years. I FINALLY splurged on them and I'm so glad I did! They are comfortable and versatile. So far I've worn them with the Target booties and and rust colored cropped sweater. I bought a 27 and they fit true to size. I have a short torso so I bought the 9-inch rise but they also come in a 10-inch rise you just have to search for them.
6. Tommy John Women's Underwear and Bras
Tommy John recently opened a store in Charlotte and also released their new bra line. They asked if I would try a few pieces and I already have the joggers and tank so I was sure I would love these. This is not sponsored at all but I absolutely loved the briefs, the lightly lined wireless bra and the triangle bralette!
***
HOME + FAMILY UPDATE: As for our family, we just got our foster care license (as mentioned in this post) and are hosted a sweet 4-year-old boy for the weekend. Needless to say we've been pretty busy over here! But, I did manage to get some Halloween decorations up and I'll be sharing them on Instagram this week so make sure to follow along!
Cheer!