One Room Challenge: Big Boy Room Week 3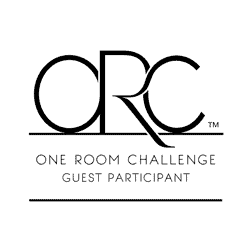 Well kids it's been a big #DIYFAIL this around these parts! The bed that my sister gave us arrived (via my sweet dad) and we got it in – after dismantling my son's current bed and a few shed tears – and it's just too big for the space. I knew a queen size would be tight but it swallowed up the whole room. I has hoping not to use the footboard but with the frame we have it's wasn't an option. And overall it was just too chunky for the space. Soooo, after moving it in, then out and leaving a path of destruction in our wake we're back to the drawing board. #reallife
On a lighter note the photo from our beach trip that I had blown up and framed through Snapbox arrived and I LOVE it! My son looked at it and said, "But mom it's blurry!" I just responded, "It's art honey" – enough said!
And I found a really cool company for the fun lights that I love! Have you guys seen the Color Cord Company? You've got to check them out! I can't wait to install these cuties!
Welp, sorry it's kind of an uneventful update friends! I guess that means next week's will be that much better right?!?! :)
Make sure to head over to Calling It Home to see all the linkups and participant updates!
***
And Charlotte friends, I'll be hosting the Brahmin Grand Opening tonight at SouthPark and would love to meet you! Swing by and say hello if you can!
Cheers y'all, Friday is close…