Rustic Coastal Bathroom Design // Avery Street Design Blog
Mornin' Y'all! I hope your day has started off right…if it has started yet :)
I just wanted to pop in and let you know I'm over at Avery Street Design Blog today with my friend Laura sharing a design board of a lovely rustic coastal bathroom. Head over and check out the unique project we've collaborated on this week!
Laura's blog is gorgeous and she is the queen of making her spaces beautiful without breaking the bank!
This zipper clutch is by far my favorite project of hers! I haven't attempted to make one yet but it's on the 'to do' list! I love the fact that she DIY'd her business cards…but I guess I would too if I could write like that! Don't leave her blog without checking out the progress on her beautiful white office space! Who doesn't love these Ikea wall lamps!
***
Below is my design board for the rustic coastal bathroom! I love creating boards and I rarely get to work on a bathroom so I jumped at the chance when Laura asked me to tackle this project!
After finishing this I started thinking about my own home. My master bedroom just got some love…hmm…maybe my master bath will be next?!?!
You can find the sources or similar sources by clicking on the links below.
Wall Sconce // Mirror // Vanity // Towels // Subway Tile // Navy Paint // Candles // Baskets // Faucet // Galvanized Containers // Wall Art //
***
It's almost Friday guys!!!
Don't forget to check out the rest of the Blogger Stylin' Home Tours today and tomorrow! Here is the schedule if you need to catch up!
Monday, August 25th:
Fieldstone Hill
Tuesday, August 26th:
Finding Home
This, That & Life
Wednesday, August 27th:
Desert Domicile
Thursday, August 28th:
My Fabuless Life
Friday, August 29th:
***
You can also see my Blogger Stylin' Home Tour Christmas Edition from last year here.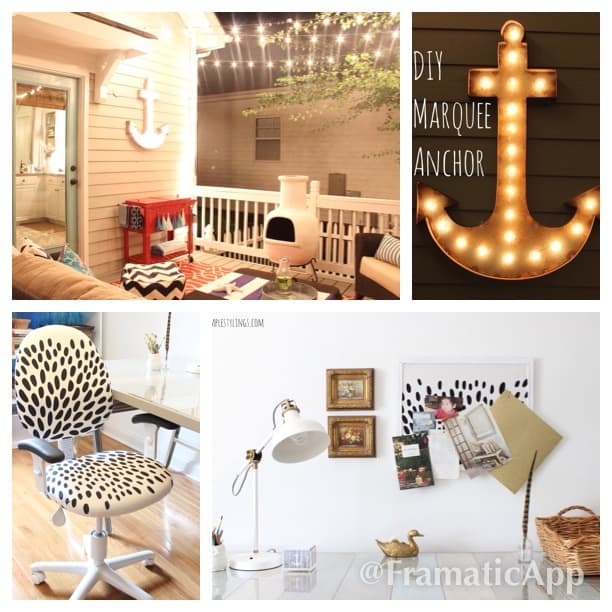 *this post contains affiliate links