Top 10 Favorites From The 2018 IKEA Catalog
Top 10 Favorites From The 2018 IKEA Catalog
Happy Hump Day friends! I hope you are all having a great week! I hadn't planned to post much while on vacation but I've had a little down time to scour a few magazines, including the 2018 IKEA catalog and I had to share some of my favorite finds!
Here are my top 10 picks from the IKEA catalog and I can't wait to hear what yours are too!
1. TILLAGD 20-piece flatware set, $59.99
I'm going start with the best instead of saving it for last y'all! IKEA is FINALLY carrying gold flatware! Can I get a virtual fist bump from everyone?!?!?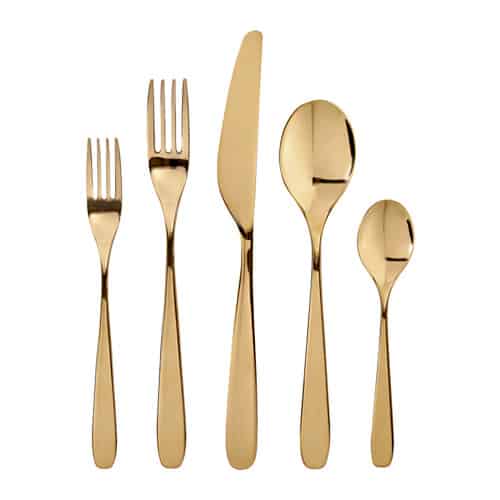 2. EKET Cabinet with 4 compartments, $50.00
We've been looking for better book storage for my son's books and I love this stylish and affordable storage cabinet with the optional base and the deep blue color is my favorite. I think we're going to put two side-by-side to hold all of his books with room to add to the collection!
3. STRANDMON Wing chair, $229.00 (On Sale)
The Strandmom chair and ottoman are the perfect addition to any room, particularly in this light aqua hue.
4. EKEBOL Sofa, Katorp, $399.00
I love this unique sofa, not because I would use it in our home necessarily, but it's super cool for a dorm or small apartment space!
5. RISSNA Coffee table, $149.00
Love, just love love love, this coffee table. Enough said.
6. ODGER Chair, $75.00
This chic new dining chair is a perfect way to mix new with old. I can see it paired perfectly with a large wooden farm table!
7. STOCKHOLM Cabinet, $349.00
This cabinet is all the rage right now and I'm equally smitten as the rest of the IKEA enthusiasts. Although the price tag is a bit higher the style factor is off the charts!
8. STOCKHOLM Chair with cushion, $249.00
I love the design of this chair and it's great for indoors or outdoors!
9. SÖDERHAMN Sectional, $978.00
How perfect is this blush colored sectional?!
10. LOHALS Rug, $139.00
One of the greatest finds this year is this large jute rug! Only $139 for a 6'7″ x 10″, it's the steal of the century!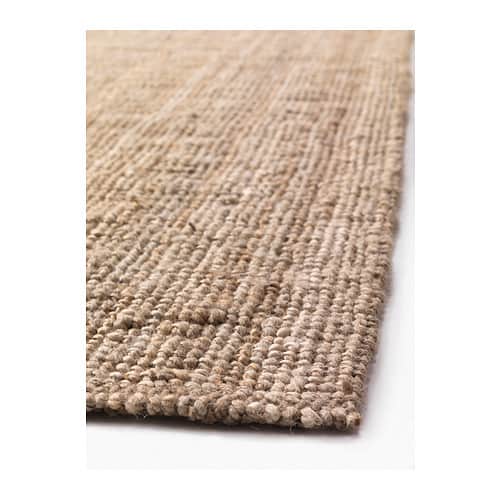 BONUS: BEHAGA Series, starting at $1.99
I absolutely adore
this series
of plates, bowls and napkins, perfect for simple fall soirees!
Do you guys get the IKEA catalog? What are your favorites? I would love to know any of the must haves that I'm missing!
Cheers!