Hi Friends! Happy Monday!
I hope you guys had a great weekend! We had a pretty productive one here. I painted my bedroom finally and fixed a few things around the house so I'm feeling pretty good.
Today we're doing a fun little tour through the blogging world and I'm going to be sharing a little bit about myself and some behind the scenes blog action. I'll also be introducing you to a few friends of mine!
But first I need to introduce you to Angela from Blue I Style who was kind enough to invite me to participate!
I had the pleasure of meeting Angela at the Haven conference this summer and she is so so sweet. She has such a unique style and an adorable family. We really connect because she is always doing projects for and with her two little boys just like me. Please check her blog out for some major inspiration overload before you leave! Thanks Angela for including me and for your friendship!
Here is a little bit about me for those of your who are new here:
I'm a DIY and home design blogger (and a working simple mama) with a passion for all things coastal. You can find me in my garage with paint on my jeans and a power tool in hand. With my son in tow as my little apprentice, we love to create and inspire simple style for your home and life. We live in the suburbs of Charlotte, NC now but I hope to head to the coast one of the days :)
What am I working on right now?
As you may know I just finished two pretty big projects, my deck project and my studio office makeover. I've been trying to focus the last couple weeks on what the fall and winter will look like and I have some great things planned.
I'm currently in the middle of working on my master bedroom refresh and then I plan to tackle a mini kitchen makeover in the fall. Both of which will be part of several home tours coming up and I can't wait to show you guys! After these two projects are finished I'll be moving on to the front porch so it will be ready for Spring.
How does my work differ from others in my genre?
Honestly I'm still figuring a lot of this stuff out - finding my voice and really embracing my style. Pretty much every room in our house has a coastal touch to it so I think that you guys recognize that, right?  Also, due to budget and time constraints, I have to stick to projects that add value to our home and/or our lives so I believe those types of projects help to differentiate us too.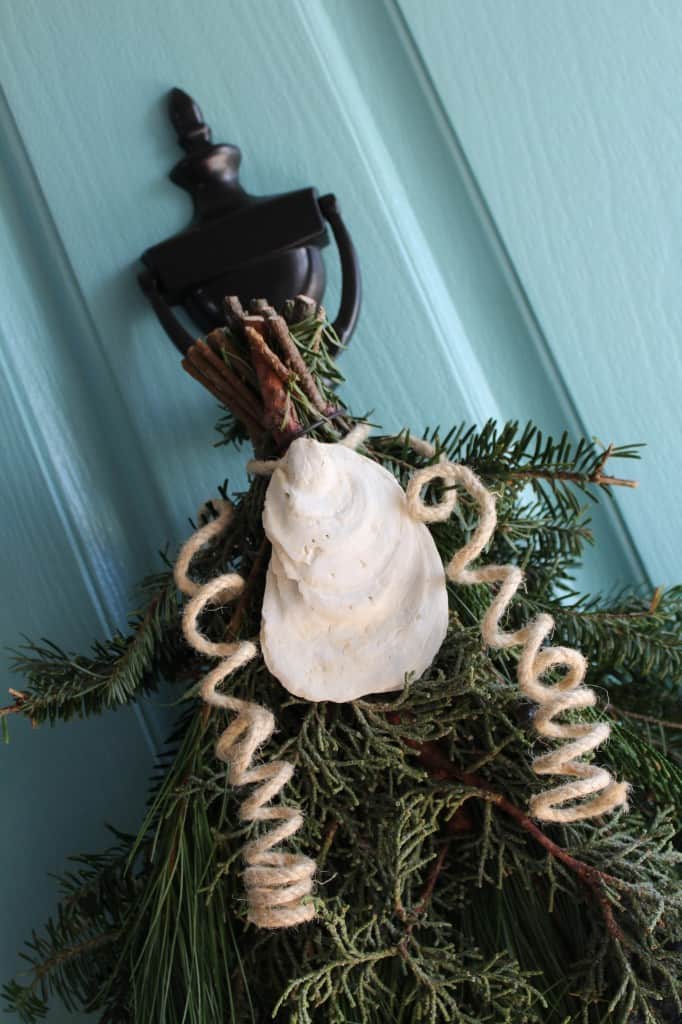 How does my writing creative process work?
Hmm, well, I would love to tell you that I have a very intentional and refined writing process but as a single mom of a very busy six-year-old that's just not the case. But, I do try to focus on my little man after school and spend my evenings on blog work. Also, I'm a night owl so I'm usually up pretty late writing and researching. I plan out projects and posts as best I can but I really just try to write from the heart and make my posts and projects as simple as possible for you guys!
How do I write/create what I do?
I love to search pinterest and other blogs for ideas and inspiration but I also like to shut the computer down and plan projects that have been swirling around in my head. When I built my pallet and sawhorse desk I saw some inspiration images but I planned it out and built it on my own because I knew exactly what I wanted.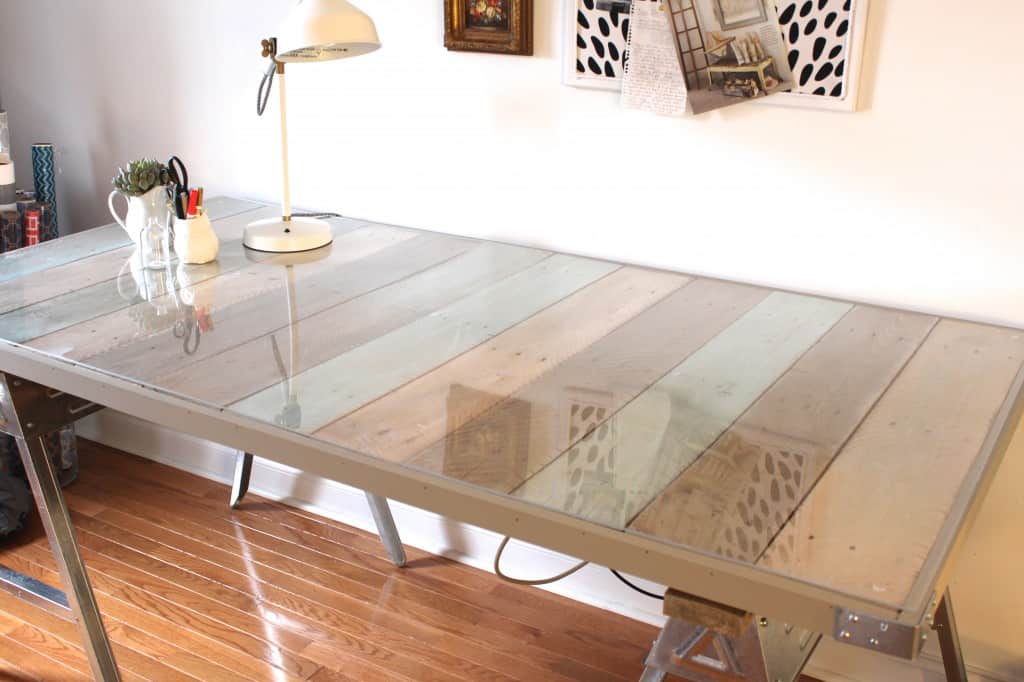 For other projects like room makeovers I like to create an inspiration board to organize and edit my ideas so I know what I'm doing and don't waste a lot of extra time.
Most of the big projects we tackle are done on the weekends but I love small crafty projects that I can run to my garage for fifteen minutes and grab a can of spray paint. I also try to involve my son with our projects as much as possible. He really enjoys it and I love teaching him how go use tools and to be proud of the things we can accomplish ourselves.
****
So enough about me, I know you are looking forward to meeting some of my other talented blogging friends. I've been lucky enough to have met all three of these ladies in person and I know you will love them!
Meet Claire from Honey Haven blog:
"Hi there! My name is Claire, and I am the blogger behind Honey Haven. I am a newlywed, design enthusiast, fashion fanatic, deal seeker and lover of all things pretty. I recently started blogging as a creative outlet for my interior design dreams and have loved being a part of the fantastic and crazy blog world!"
Claire has such an eye for design and I love her classic style! Check out this entertainment center makeover and browse her blog for other projects and recipes!
****
Meet Beth from designPOST Interiors:
Beth Barden is a mother of three who is keeping her creativity alive by continuing her passion to decorate and make things more beautiful. In her own house that entails creating rooms that are kid-proof and comfortable!  For others, that means working with a range of budgets to create spaces that make her clients fall in love with their homes!  Beth gives you a peek into her work and life on her blog and there you can also find more information about the variety of services offered - there is something for everyone!
Beth has quickly become a great friend, especially since we both live in Charlotte, and I LOVE her style. Check out all of her projects, especially her adorable DIY skirted bar table.
****
Meet Aniko from Place Of My Taste:
Aniko is a wife, mommy of two, business owner, photographer, DIY-er and design lover by heart. In her crazy, busy life she always finds herself working on a new DIY project, a craft or perhaps a new room makeover. When she is not projecting, she is busy in the kitchen as she also loves cooking. You can find her mouthwatering recipes on her blog as well.
I am actually a new contributor to Aniko's blog and I've had such a fun time getting to know her! Aniko has so many great projects and recipes and her photos are killer! Check out this stenciled accent wall in her boys room!
I'm so happy to call these ladies friends and you should definitely keep an eye on them! Make sure to check out their awesome blogs packed full of projects and inspiration.
The blogland tour will continue next Monday, August 11th, and these three will be answering the same questions and introducing you to a few more of their friends. Thanks so much for reading today and I hope you find some great new blogs to follow!
Have a great week y'all!