June Favorite Things + What's New Around The House
June Favorite Things + What's New Around The House
Happy Friday friends! This week (and month) have flown by way too fast for me liking! I can't believe it's time for our monthly favorites again!
Before we get into the June favorites, I want to apologize to you guys and explain something that may not have been clear before. My son plays on a travel lacrosse team so basically we are gone EVERY weekend from Memorial Day to the last weekend in June. Needless to say it's a rigorous schedule and usually turns my life a little upside down. As a result I've been very inconsistent with my posting schedule of Tuesday and Thursday that I promised at the beginning of the year.
Well, good news, we just wrapped up the season and I should be back to normal next week I hope! So I'm still here…don't leave me…I promise I have a lot of fun, fresh content in store! AND my favorite sale of the year – the Nordstrom Anniversary Sale – is starting in a couple weeks and I can't wait to get back to a little fashion sharing! Plus the bathroom kind of killed me so I'm happy to take a little renovation break :)
Well, let's get to it!
I love this linen closet organization from Waiting on Martha.
Also – from Waiting on Martha – I'm dying to try this brussels sprouts salad!
This gorgeous office space from a fellow Charlotte blogger, McKenna Bleu, and photographed by my dear friend Paige Winn.
How cool is this smart light system from Ikea?
I just bought this vest and it is my new favorite wardrobe item! The vest is long enough in the back to cover the bum and it's super lightweight, perfect for traveling! I have a winter jacket that is the same brand that I love just as much! It's on sale too with free shipping! Do yourself a favor and snag one now!
I'm drooling over this gorgeous, Hampton's inspired outdoor space photographed by Hannah Blackmore.
I love this coastal space and this blog post from Nicole Gibbons on how to create a beachy vibe in your own home!
These are my current favorite chairs and I really want to add them to my living room and they are on sale for under $250!
Umm….how cool is this wallpaper?? I almost changed my mind on the palm print in the bathroom for this amazing paper!
Have you heard the news? Whole Foods opened a standalone restaurant and the first one is in Midtown Atlanta!
I really have no words for this video tour of Natalie Portman's stunning Montecito home via Domino.
My favorite 4th of July diy project to date – great as decor or for a photo backdrop for the kiddos! Go grab some scrap fabric and get busy…you still have a few days!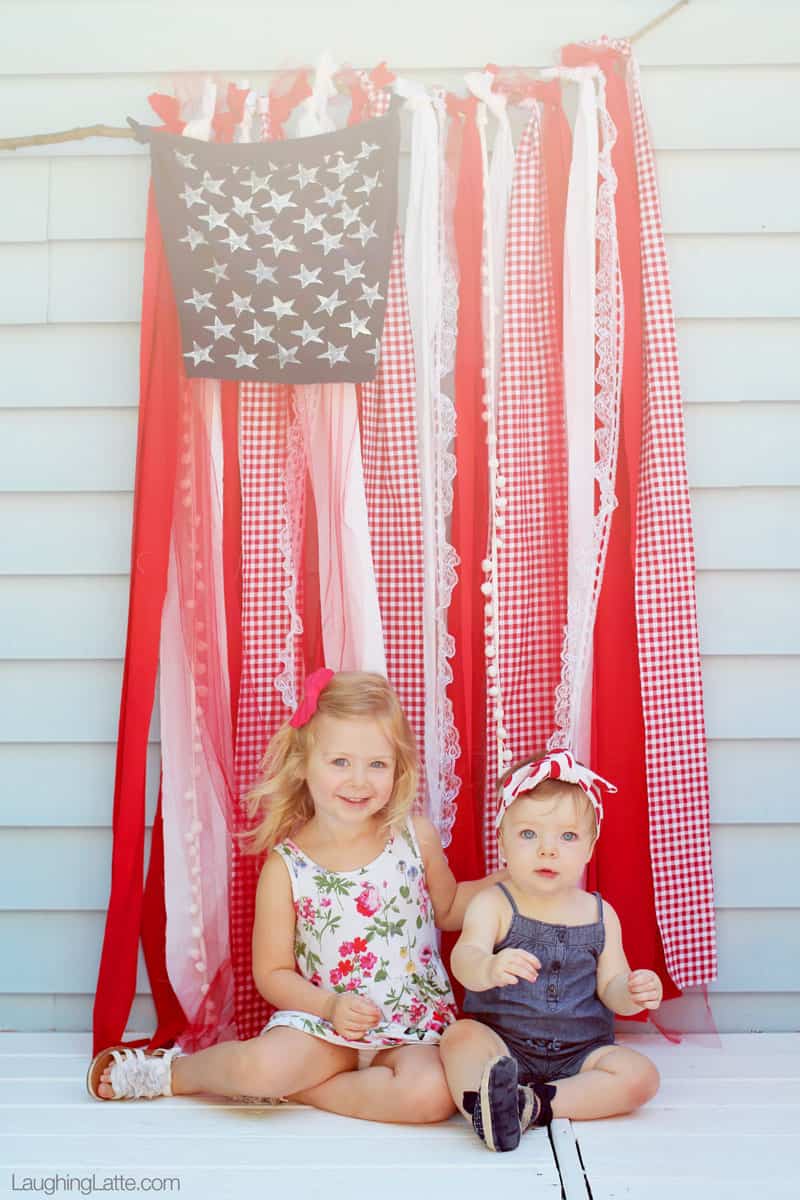 How awesome is this new concept from IKEA?
Okay, that's all folks! Wow, that was a lot of favorites, huh?
Have a wonderful holiday and don't forget about all of the great weekend sales! Your link guide is below!
***
4TH OF JULY SALE GUIDE 2017
And here is your 4th of July Sales Guide! Happy Shopping!
Cheers!