The Best Sweet Potato Casserole Recipe (Without Marshmallows)
In the spirit of Thanksgiving, and the holiday season in general, I am sharing one of our beloved family recipes. This classic sweet potato casserole recipe (without marshmallows) is perfect for any holiday gathering.
Let me preface this by saying there is always drama in our family surrounding the turkey. A burnt turkey, forgetting to remove the bag before cooking turkey, re-cooking a pre-cooked turkey – you name it, we've done it. But we kill it with the side dishes!
I may be biased because this is our go-to family recipe, but I don't enjoy ones with marshmallow toppings as much. This is only my taste buds' personal opinion though. I'll let you be the judge! Let me know in the comments if you make this recipe and what you think.
What is Sweet Potato Casserole?
Sweet potato casserole is a sweet and savory side dish that is typically served around the holidays, alongside a turkey and all the fixings! It's my favorite side dish this time of year and you can also serve it as a dessert.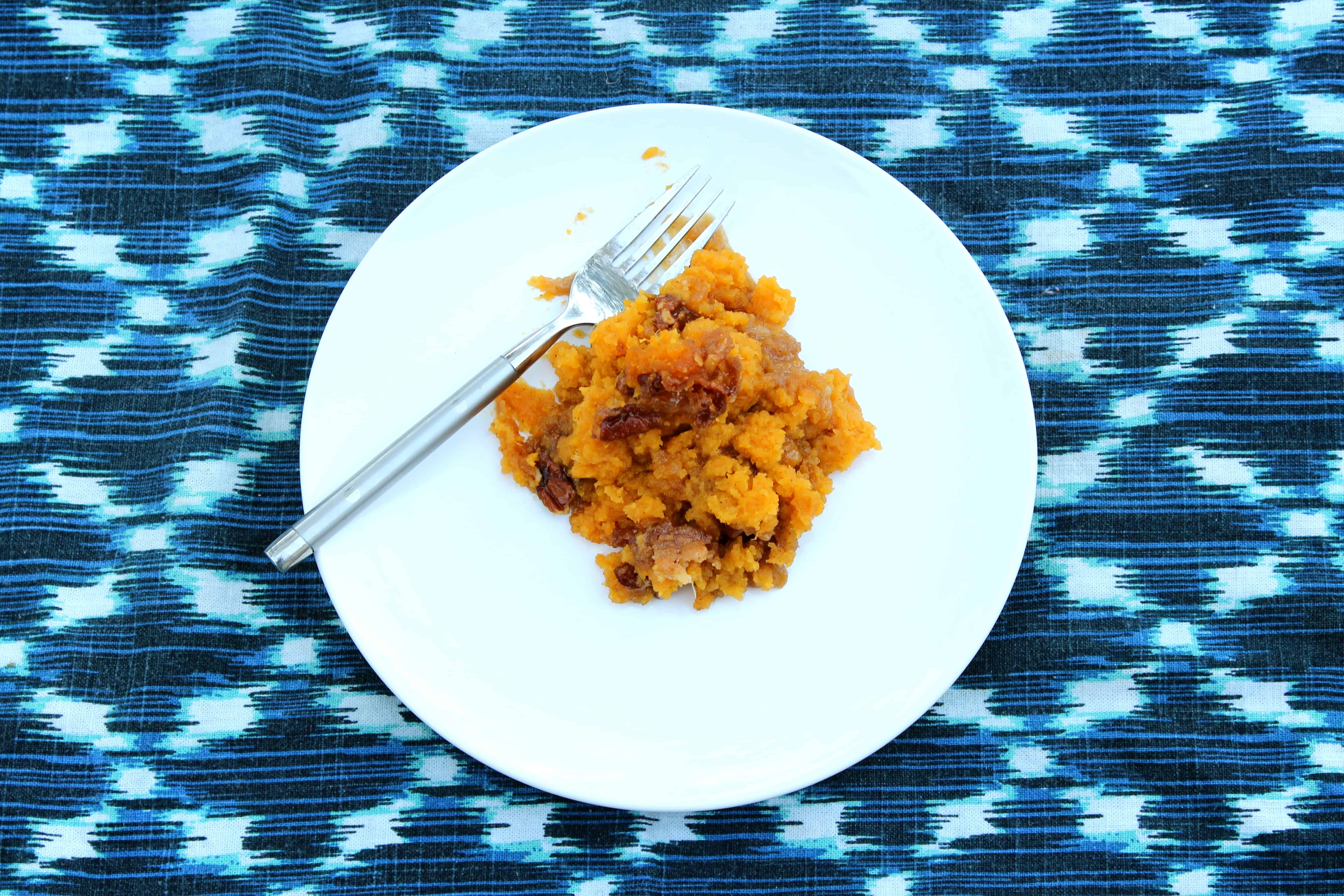 Variations
Swap out the pecans for walnuts (or any nut variety) if you prefer.
The sweet potatoes are naturally sweet (hence the name) so reduce the amount of sugar in the filling if you like!
The coconut is my favorite part but if you don't like it leave it out and add a few more nuts.
You can make this recipe with a marshmallow topping, but I don't enjoy it as much.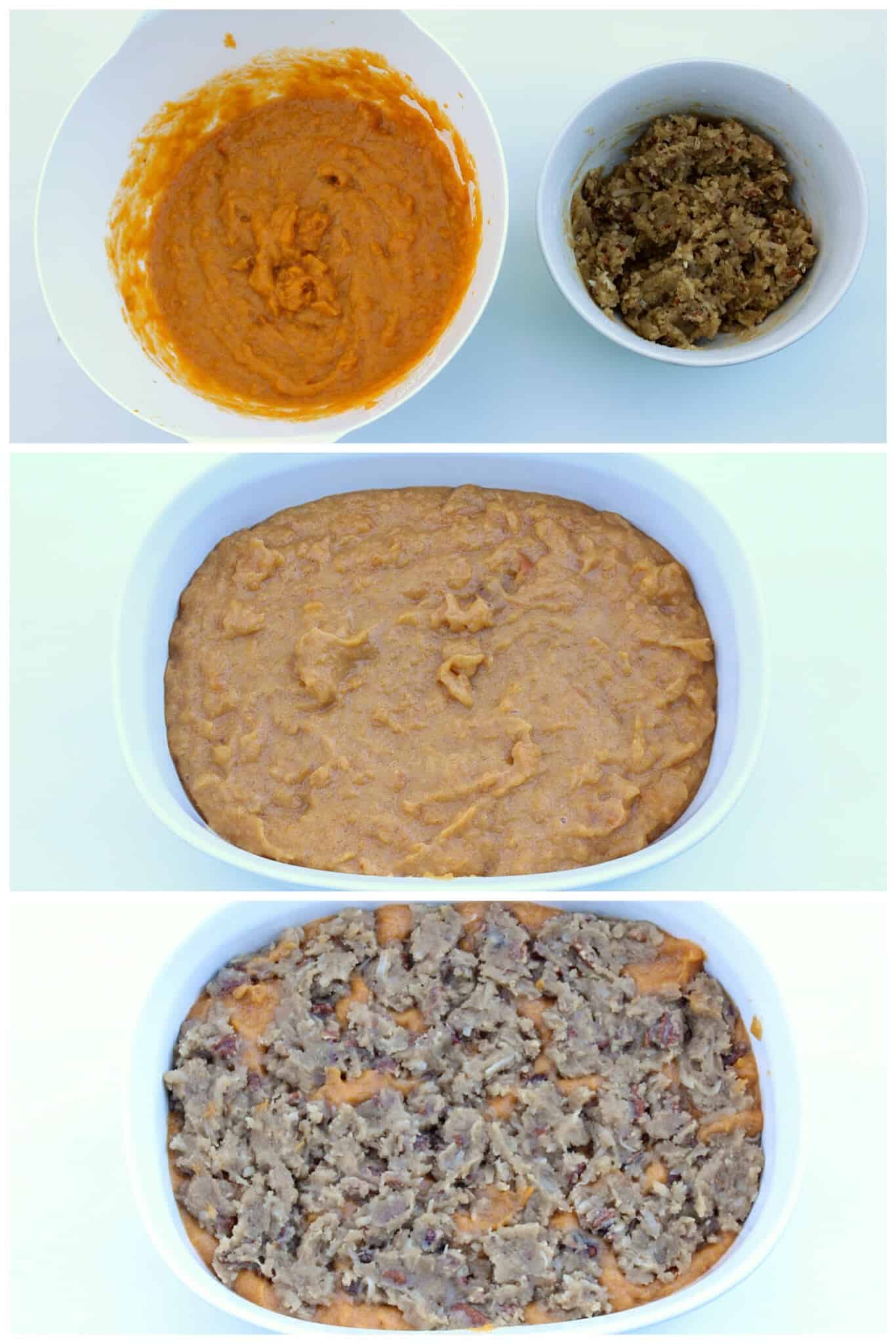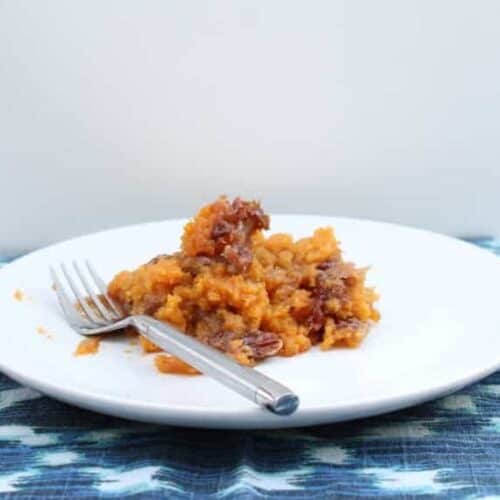 Sweet Potato Casserole (Without Marshmallows)
This rich and delicious sweet potato casserole is the perfect side dish for any holiday gathering. The savory filling with the sweet and crunchy topping is the perfect combination. Plus, it's easy to make and can be made ahead of time and frozen.
Ingredients
Filling
3

cups

cooked sweet potatoes, mashed (about 3 medium sized potatoes)

I poke holes in mine and wrap them in plastic wrap and microwave for 10 minutes and they are perfect

1

cup

sugar

1/2

tsp

cinnamon

1/2

stick

butter, melted

1/2

cup

milk

1

tsp

vanilla

2

eggs

beaten
Topping
1

cup

brown sugar

1

cup

chopped pecans

1/2

cup

butter

1/3

cup

self-rising flour

1/2

cup

coconut flakes
Instructions
Mix all of the ingredients for the filling together in a large bowl. Pour into a greased 9" x 13" casserole dish. Mix the topping ingredients together and spread on top of the filling. Bake on 350 degrees for 40-45 minutes.
Cooking Equipment
You don't need much for this recipe other than a large mixing bowl and a two-quart casserole dish, but all baking dishes are not created equal.
This is my favorite baking dish for home. If you'd like a prettier dish to take to a gathering or to serve from your own table I would grab this casserole dish. The lid doubles as a trivet.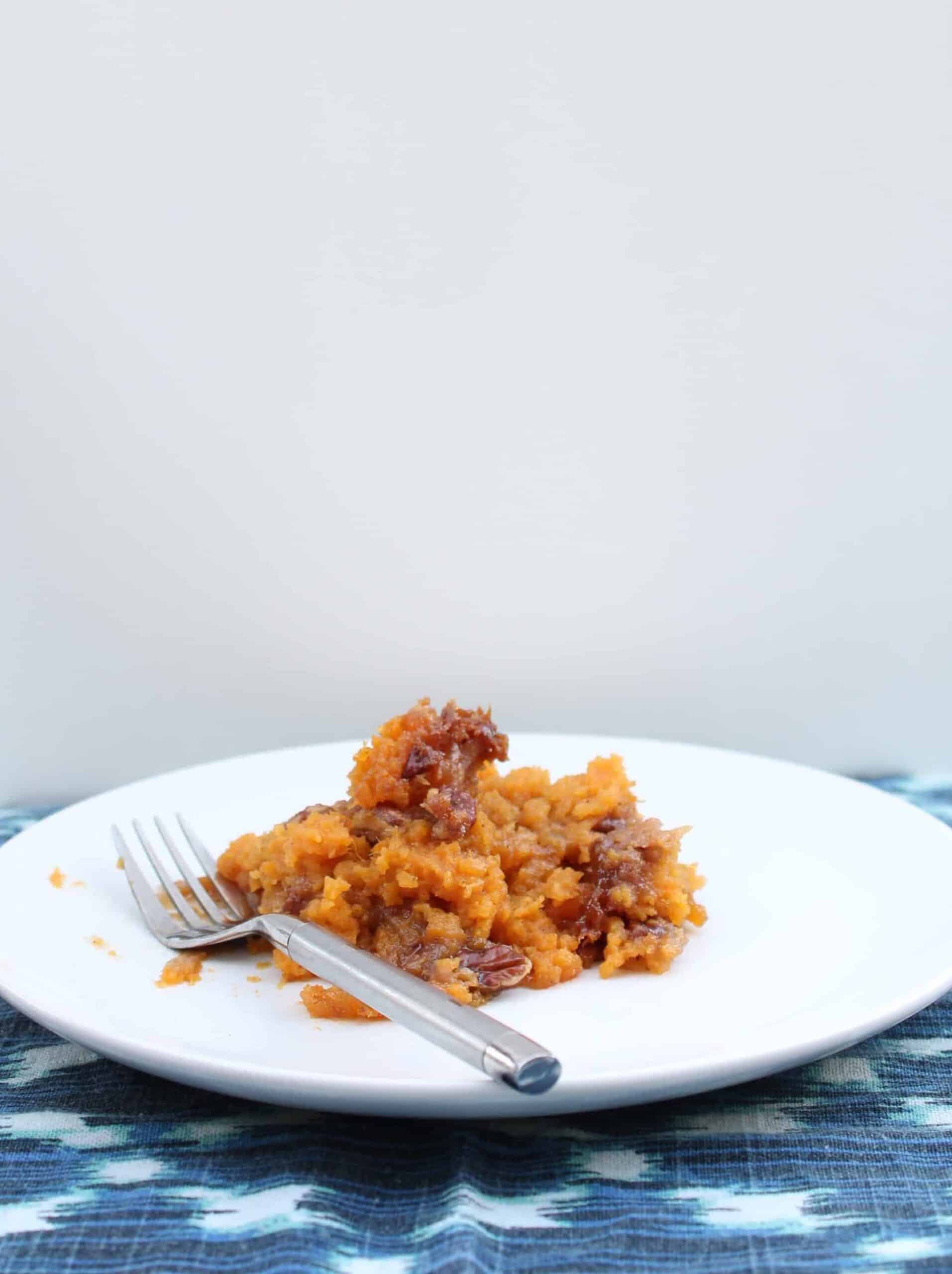 I hope you enjoy this recipe! Everywhere I go I try other sweet potato casseroles and I haven't found one I like as much. If you're looking for a healthier version of this recipe check out my gluten free sweet potato casserole recipe.
Explore more of our food and drink recipes that will help you prep for this wonderful season of hosting and entertaining!
Need holiday hosting tips? We've got you covered. Download our FREE dinner party checklist now!