Easy Shrimp Alfredo with Zucchini Noodles
Happy Monday people! I haven't shared any food posts lately so I thought I would let you in on one of my recent obsessions: zucchini noodles!
We try to eat pretty low carb around here so pasta isn't typically on our menu. I've never been a huge pasta eater but I find myself craving it every now and then, probably because I know I can't have it. Isn't that the way it works?
I was so excited when I finally got my hands on this little contraption. It's a vegetable spiral slicer. I'd heard about making zucchini noodles but honestly I've been too busy or forgetful to pick one up.
The one I bought is call the Veggetti (insert high school aged snicker here) but there are several different options. I found mine at Target and you can also find them on Amazon and most of them are under $15.
All you do is slice the zucchini, throw them in a pan with a little olive oil and saute to your desired tenderness.
For an easy weeknight meal we like to just use a jar of alfredo sauce, usually Bertoli, but I love this recipe for a white wine cream sauce. I usually add a carton of mushrooms too!
I also saute the the shrimp in a little olive oil, salt and pepper.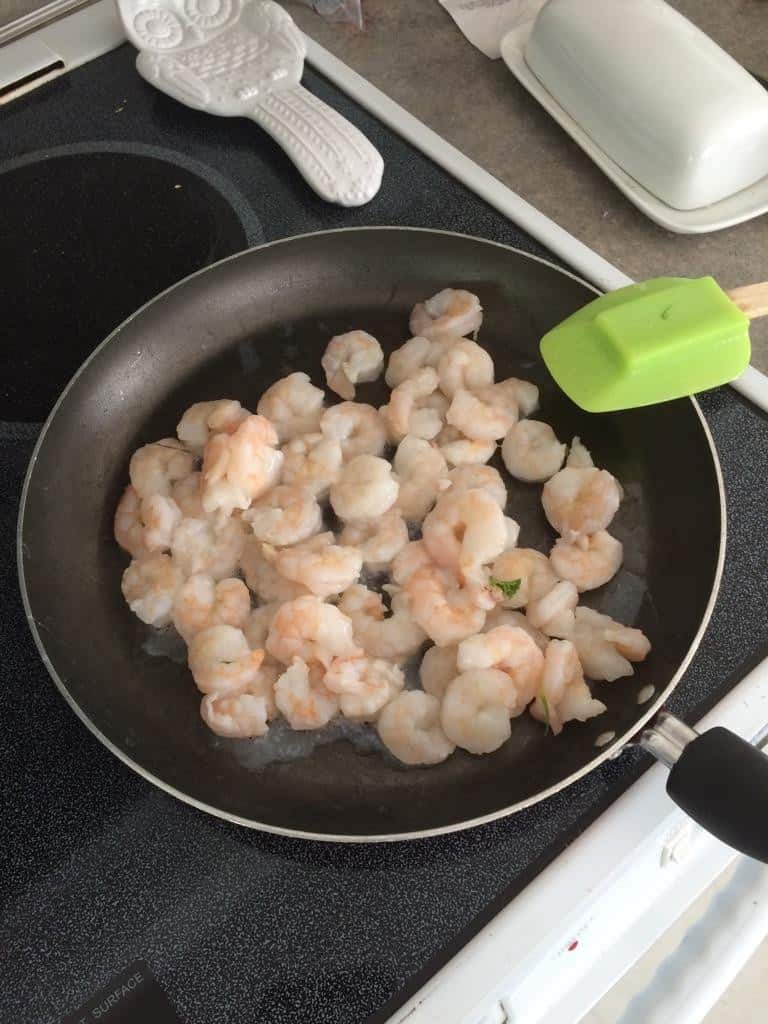 This is a great, hearty meal without all the carbs of pasta. Honestly I like these noodles better than pasta noodles, believe it or not, and it doesn't feel quite as heavy. My son loves it too but I'm lucky that he's not a picky eater AT ALL.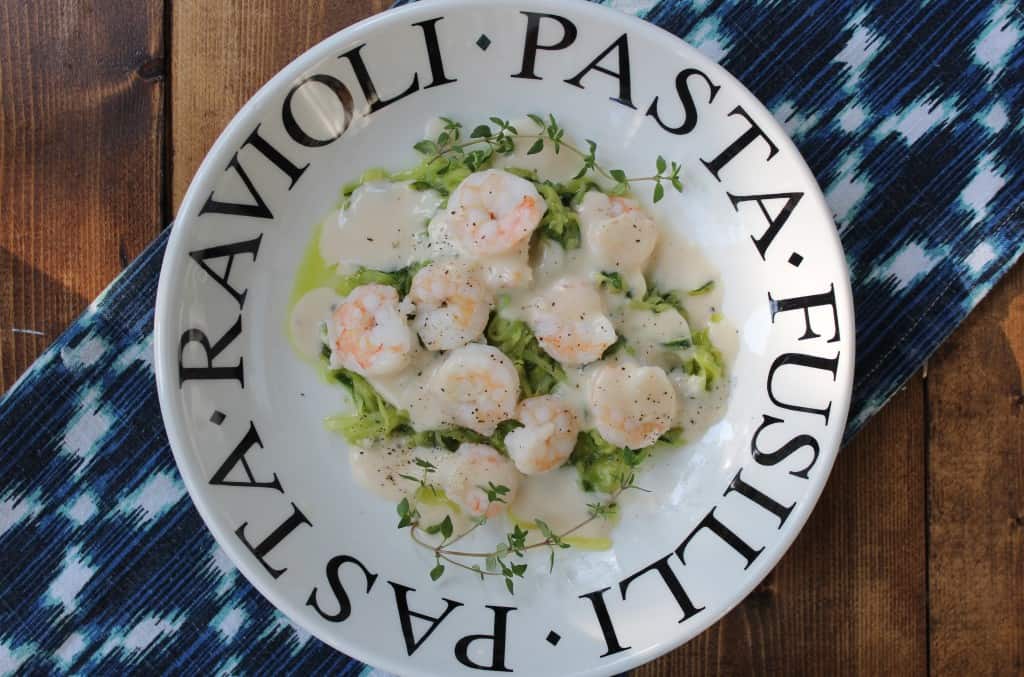 I can't wait to play around with more recipes. I'm going to try grilled chicken or scallops next and maybe squash for the noodles!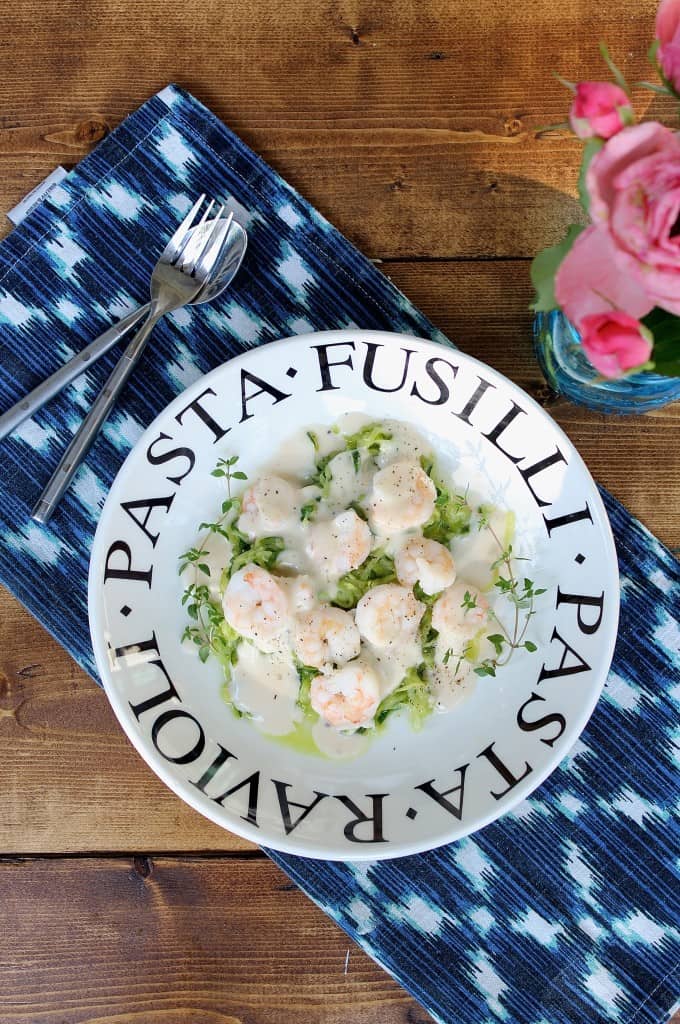 RECIPE (serves 4):
6 zucchini (about 1 1/s zucchini per person)
1 1/2 lb. fresh or frozen shrimp
1 jar alfredo sauce
4 tbs olive oil (2 for the noodles and 2 for the shrimp)
Salt and pepper to taste
***
What are some of your favorite 'go-to' recipes? How do you make them easier for weeknight meals?
Have a great week and happy eating! Cheers!

LINKING UP: Place of my Taste //