Lowe's & HGTV HOME by Sherwin Williams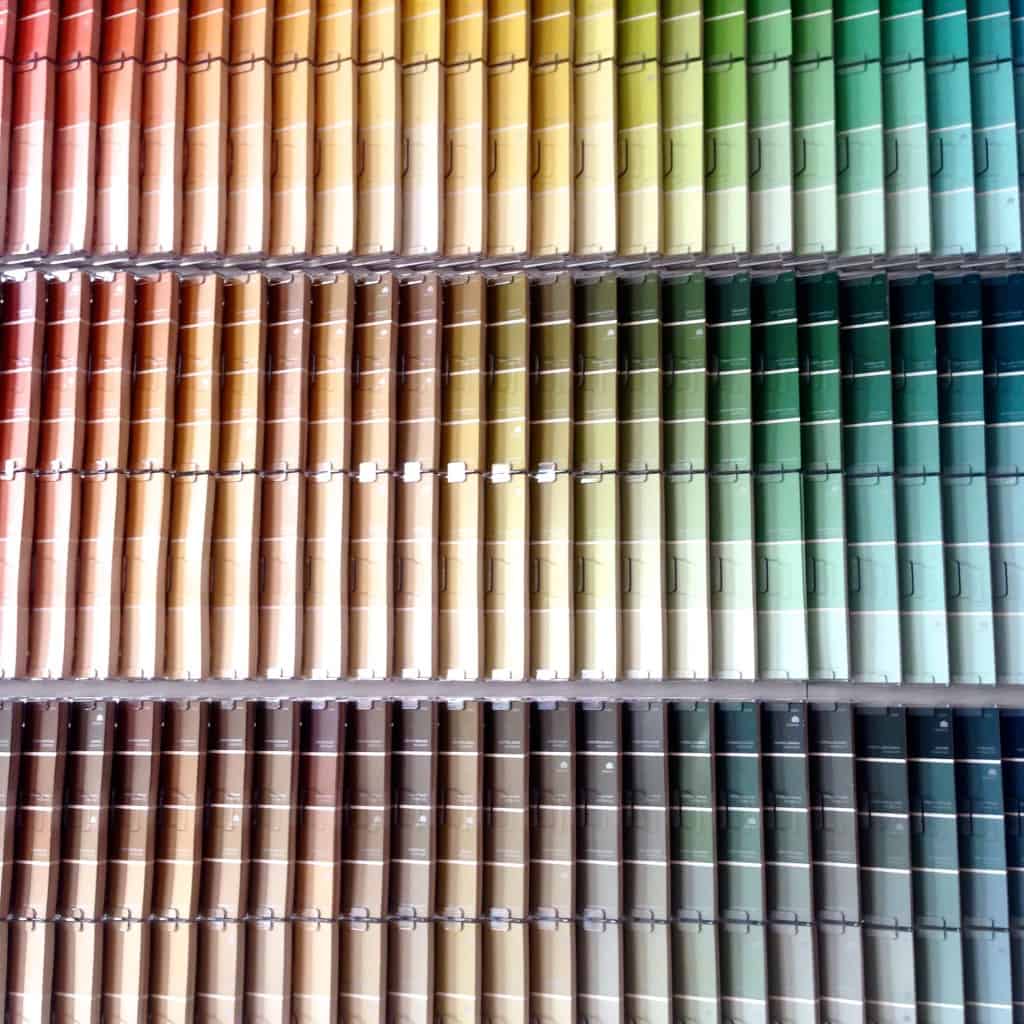 Happy Friday friends! I hope you've had a great week!
I took a whirlwind trip to New York with the Lowe's Home Improvement team for the launch of the HGTV HOME by Sherwin Williams paint line that is now sold at Lowe's.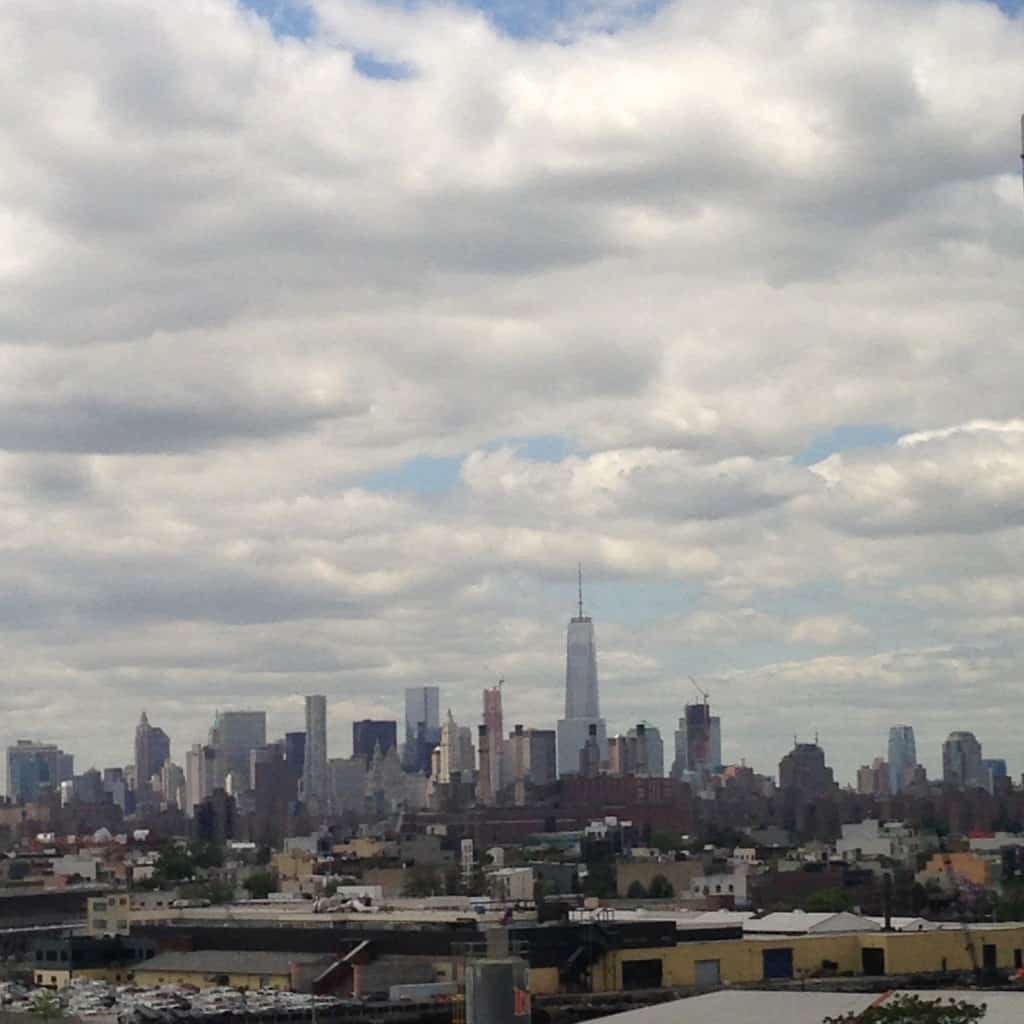 We only had a few minutes to wander around before the festivities started so I snapped a few pictures. I love the sounds, smells (some of them anyway) and the energy of the city! It was such a nice day but since we were there for less than 24 hours it was a bit of a tease :) I already have a list of to do's for when I'm able to go back.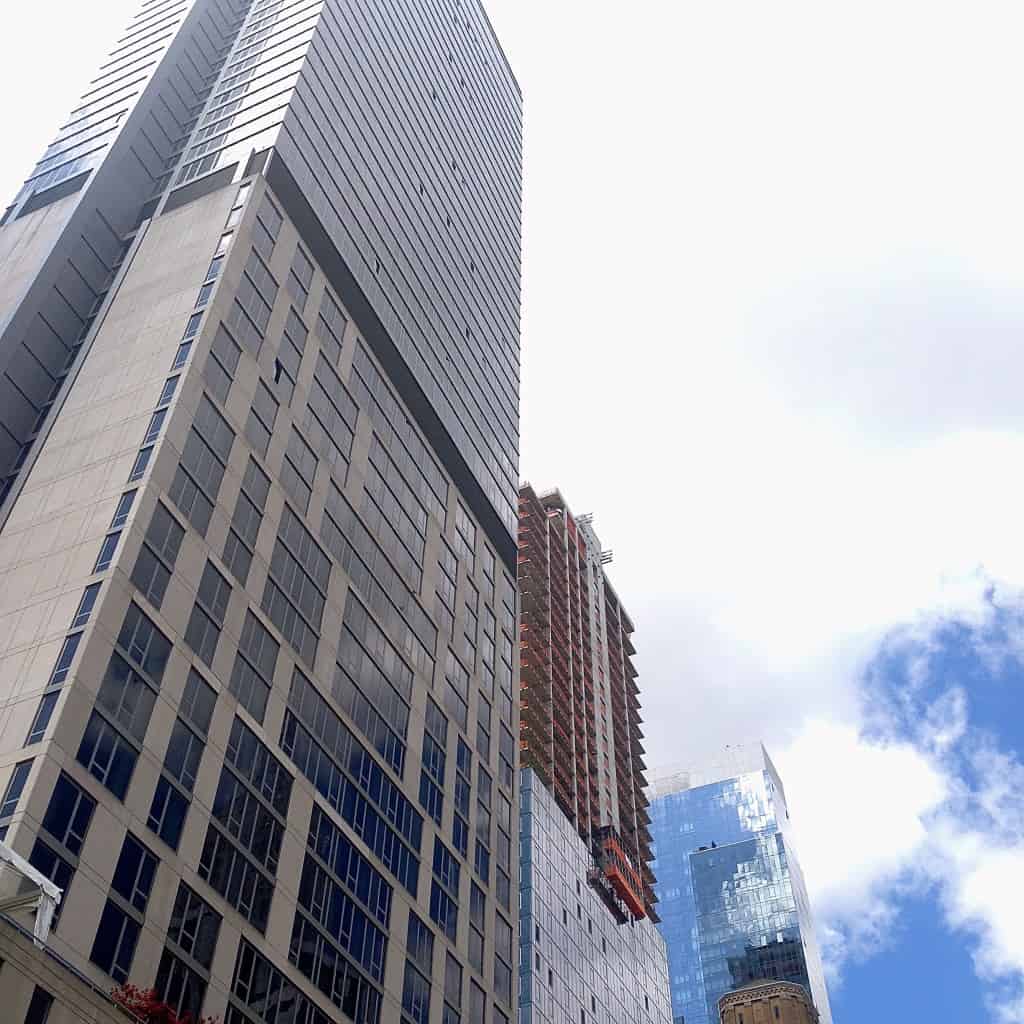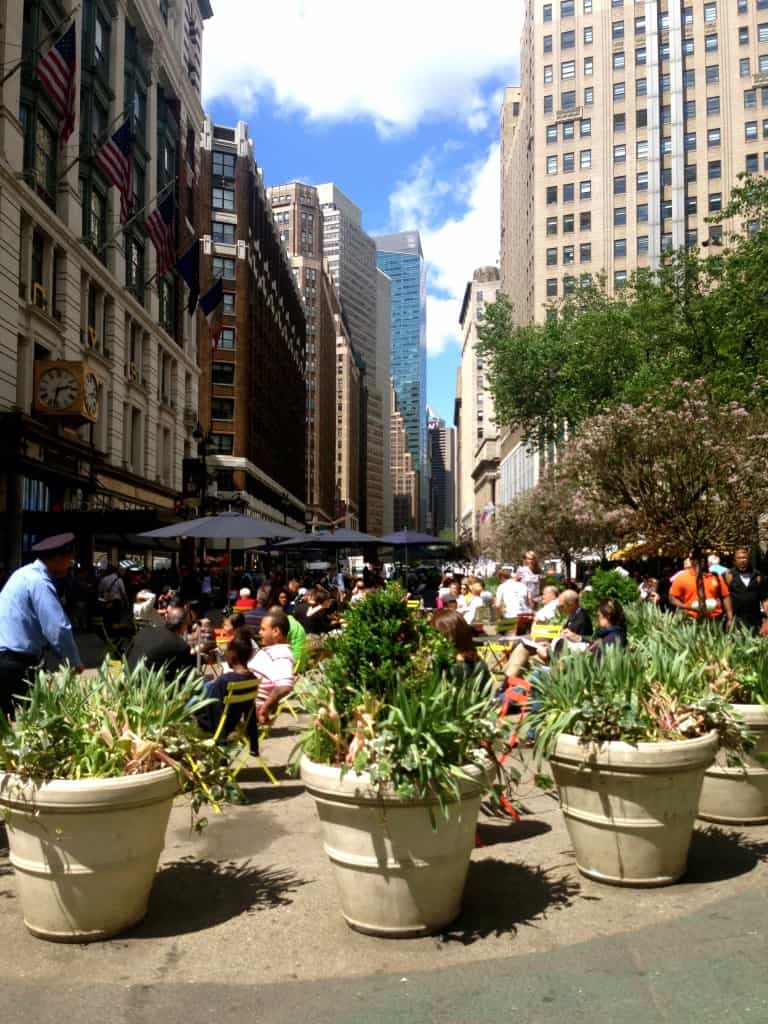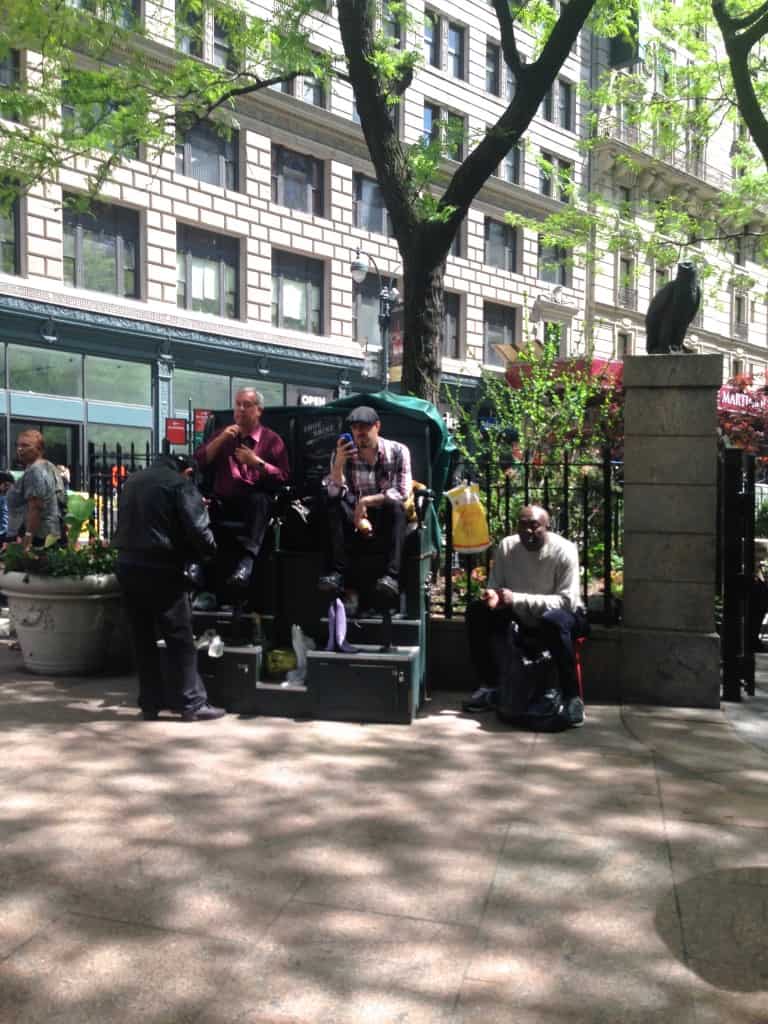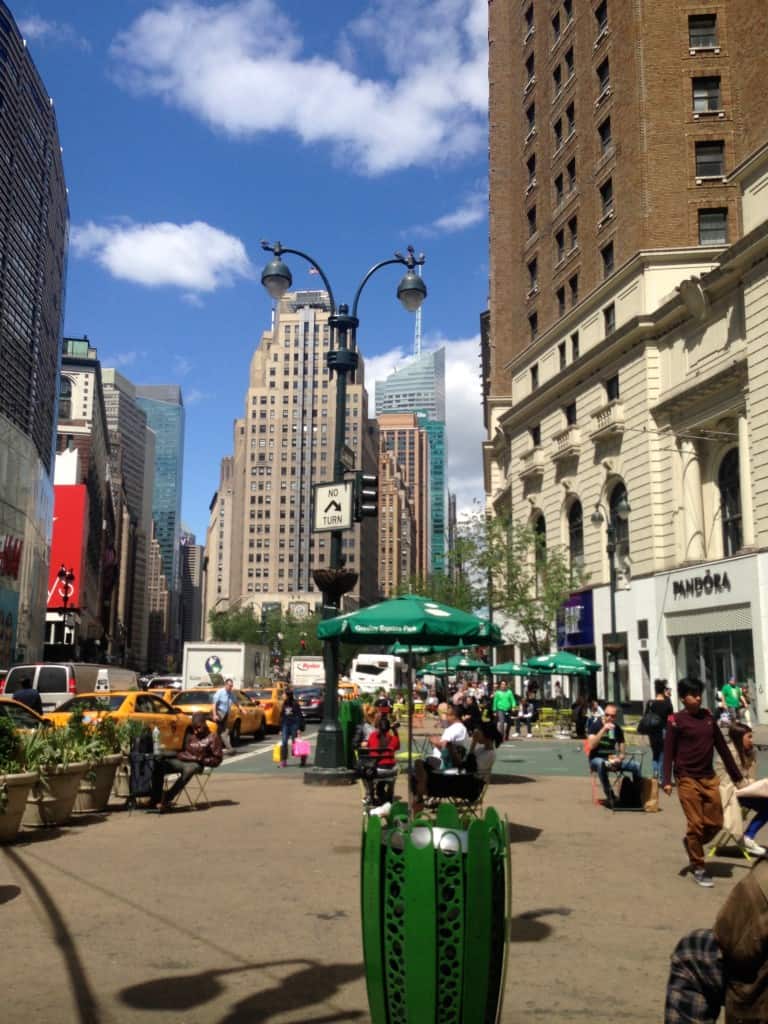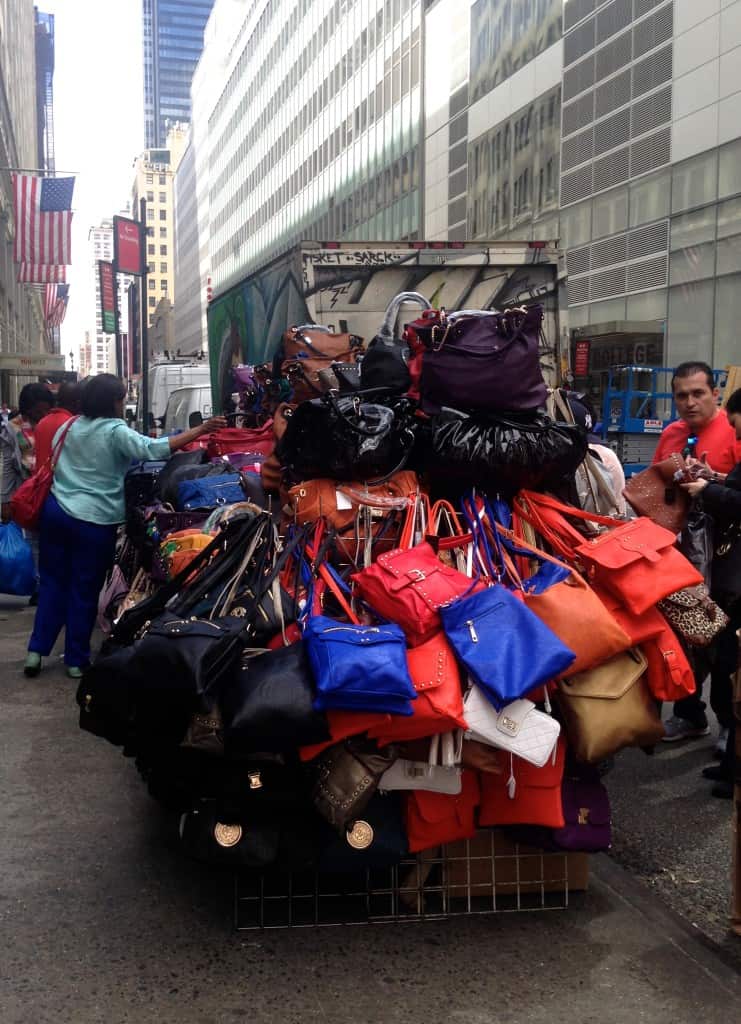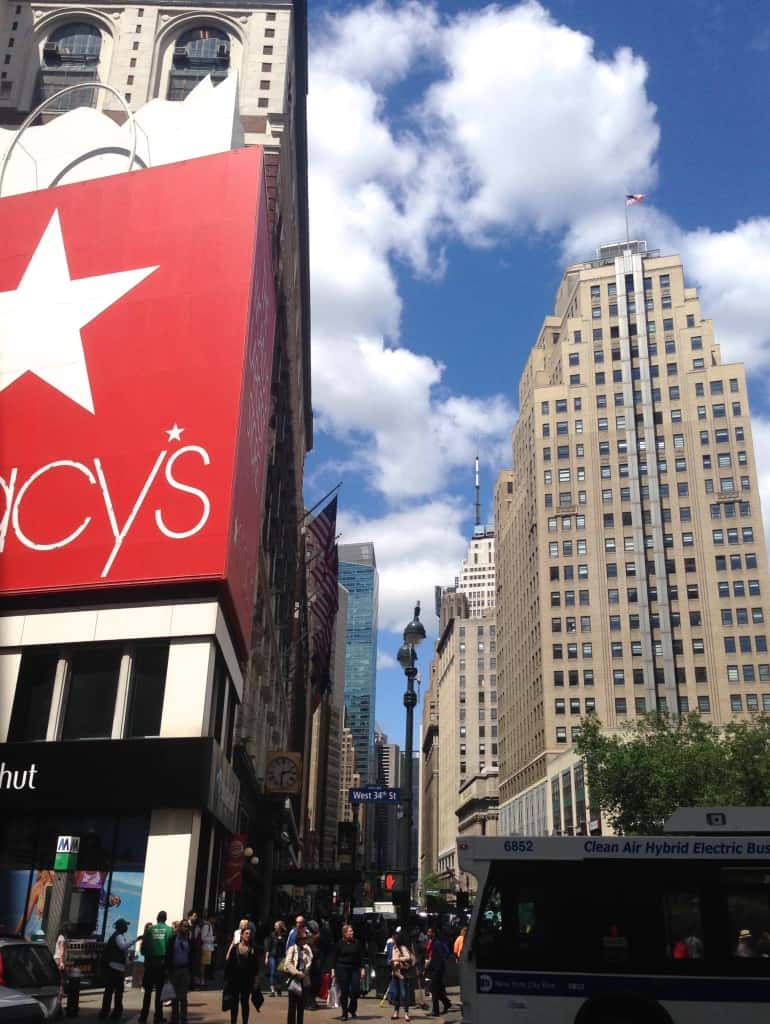 Next we went to the event and heard from Sherwin Williams, Lowe's and Jillian Harris of HGTV's Love It or List It Too. They showed us around the studio and talked to us about making design and paint color decisions easy and approachable for everyone.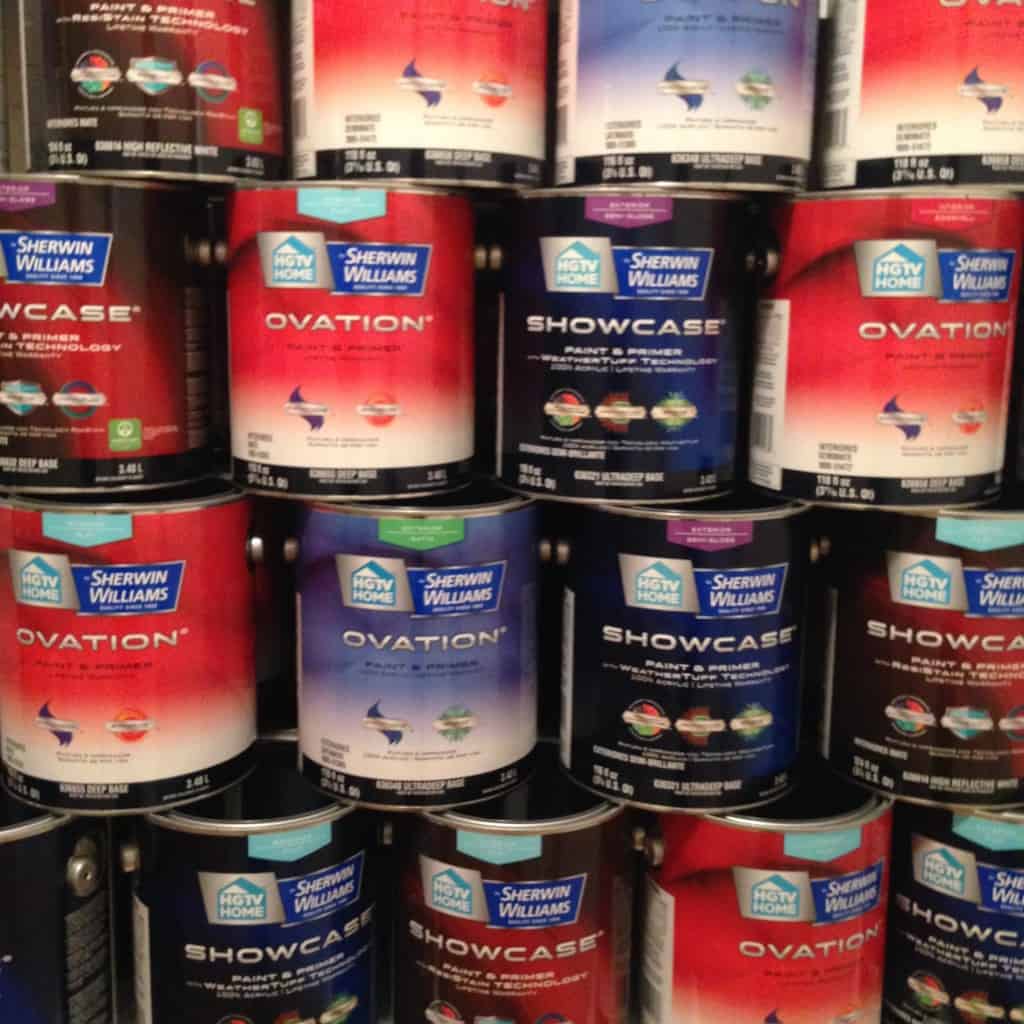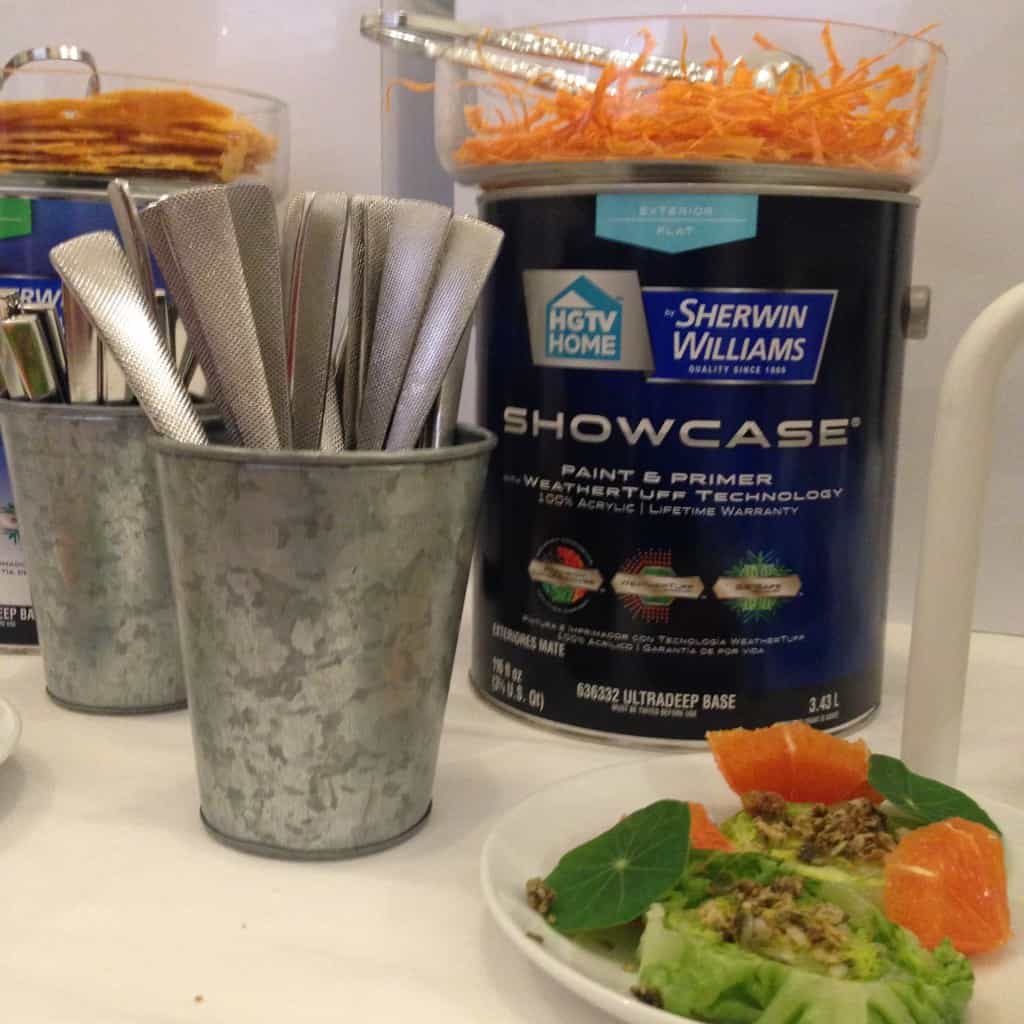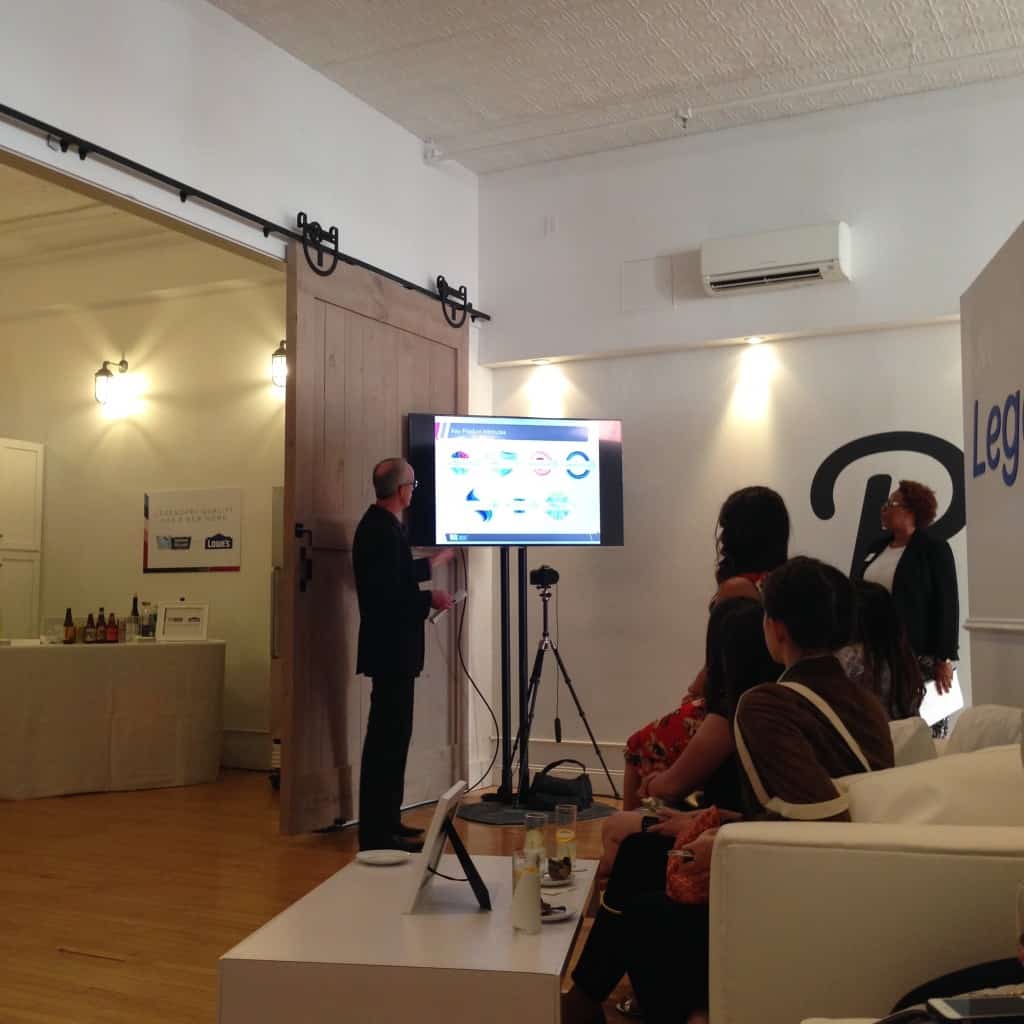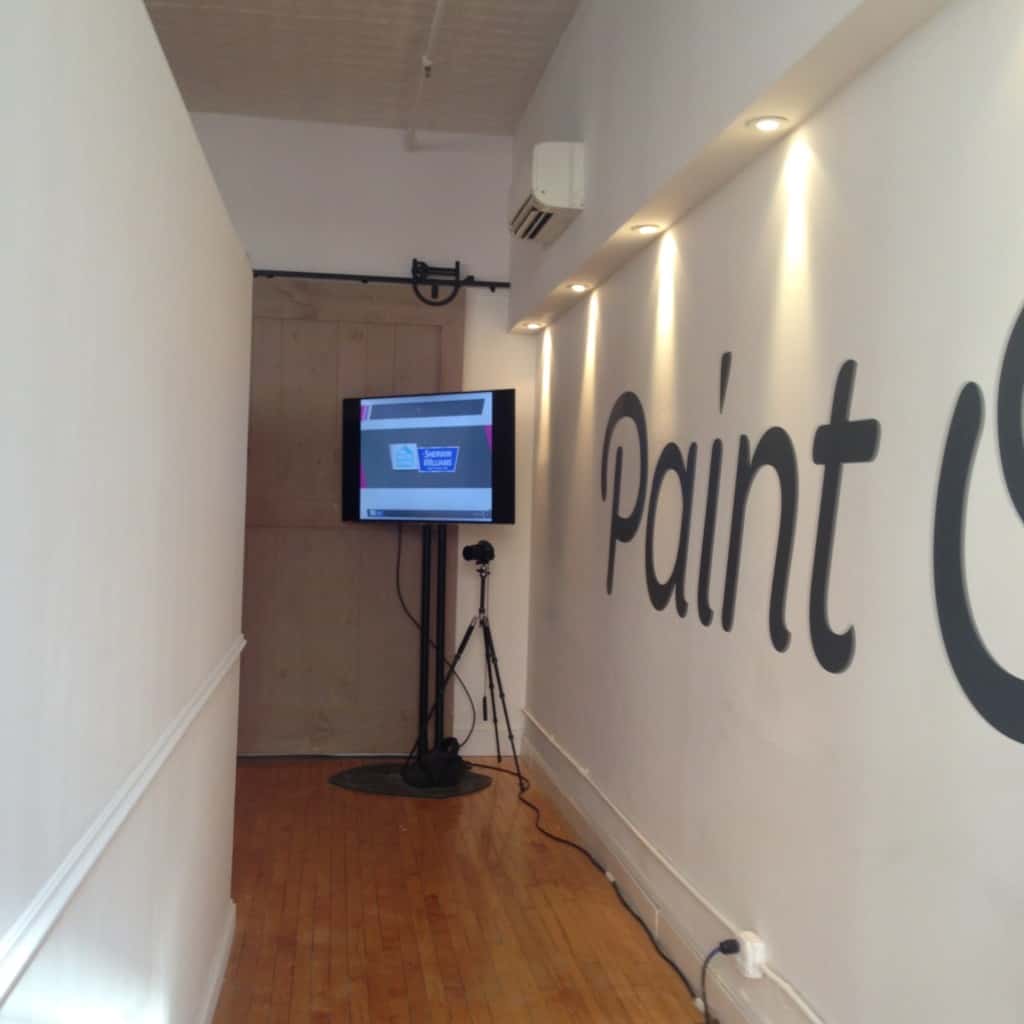 Believe it or not this is the first time in 40 years that Sherwin Williams paint has been sold outside of their own stores. The partnership between Lowe's, Sherwin Williams and HGTV is like a perfect trifecta. You get the Sherwin Williams quality, sold at a very convenient and trusted store, and HGTV has put together collections of colors based on certain themes that you can essentially use to paint your entire house without fear that the colors would not coordinate.
People, especially women, spend a ton of time deciding on paint colors. With the 16 different room collections, 8 of which are exclusive to Lowe's, you can easily understand which colors go together and how they look in rooms hopefully eliminating a big chunk of the stress that goes into making paint color decisions.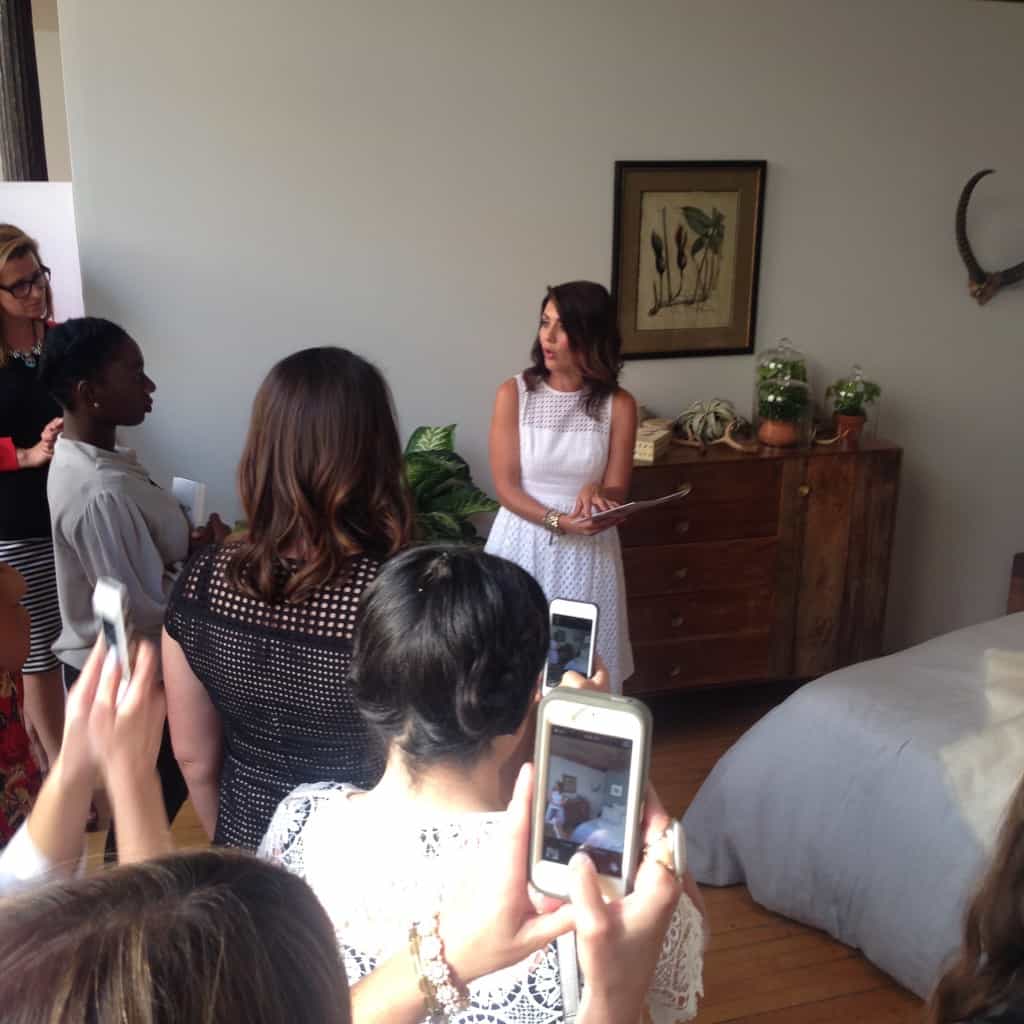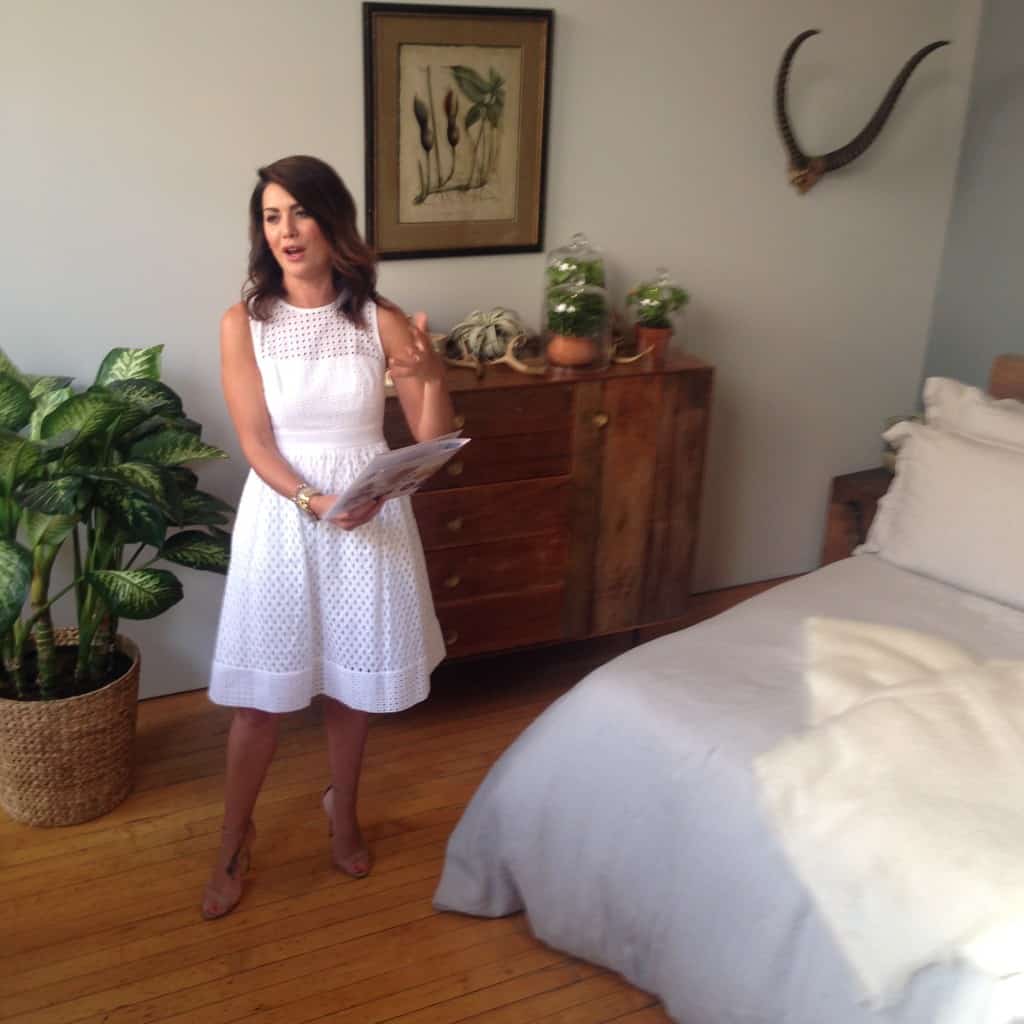 There were three rooms set up each based on a theme from the color collections and they showed us how the different colors all work together and what they can look like in a cohesive space. This is the nature themed color palate.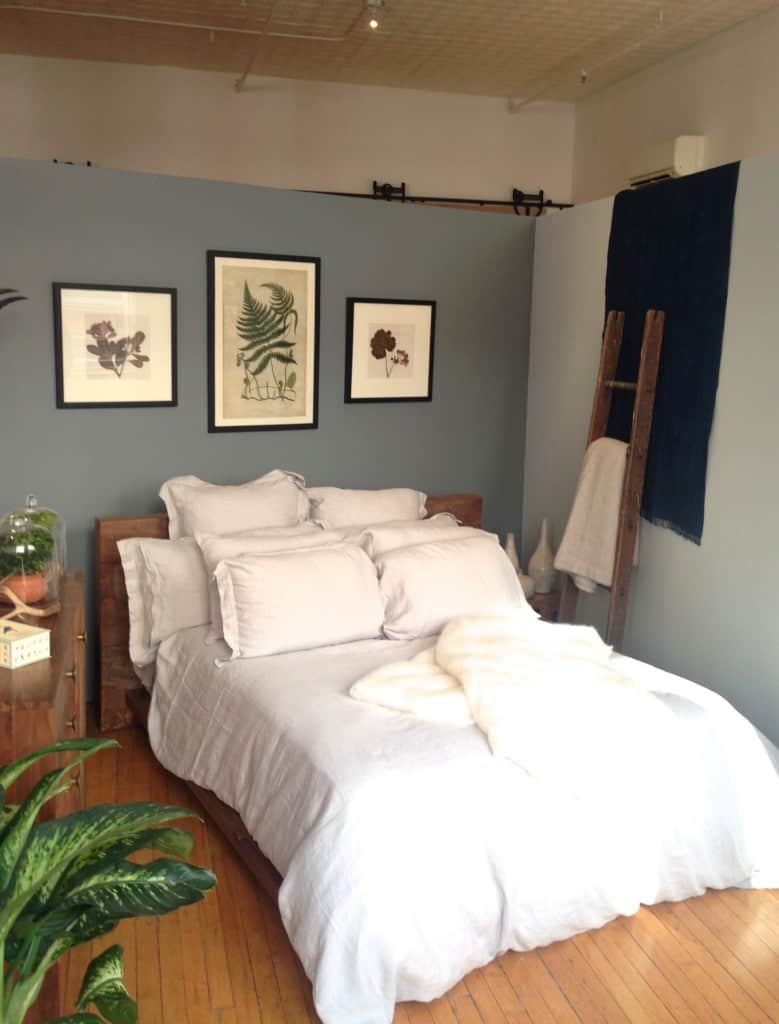 This is fashion.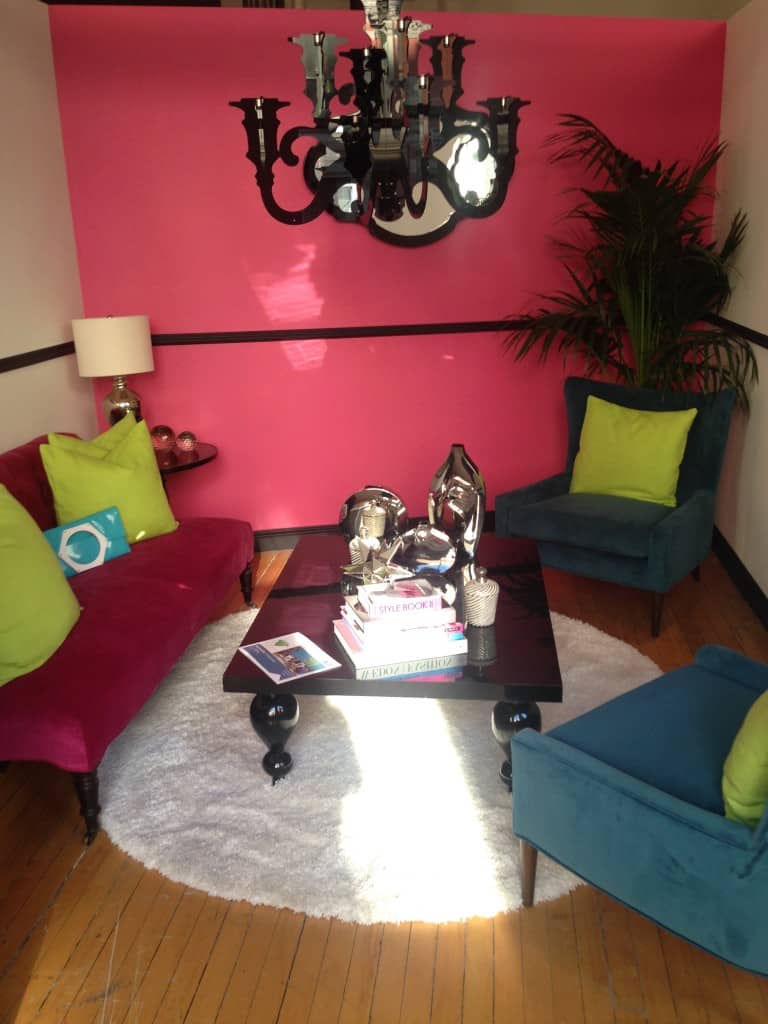 And these are colors from the city theme.
Jackie from Lowe's talked to us about the partnership from there perspective and the excitement around having this paint inside their stores.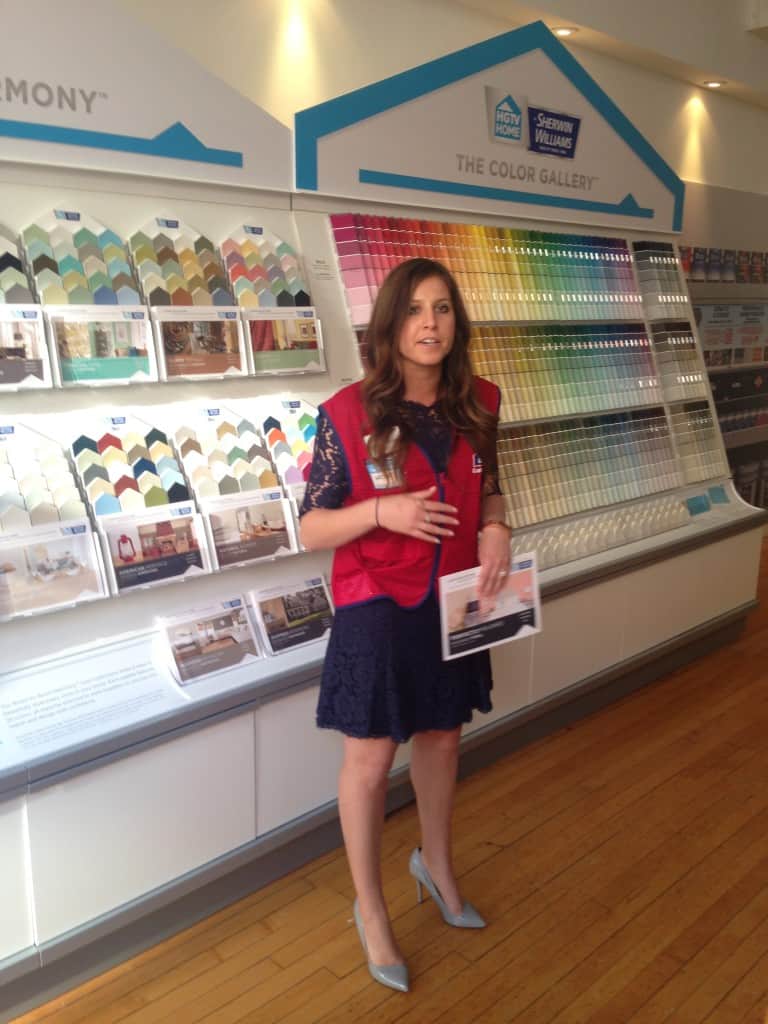 Of course I had to get a photo with Jillian who was just super sweet and down to earth! Jillian has an amazing blog and also the cutest dog named Nacho Cilantro who has his own huge following on Instagram.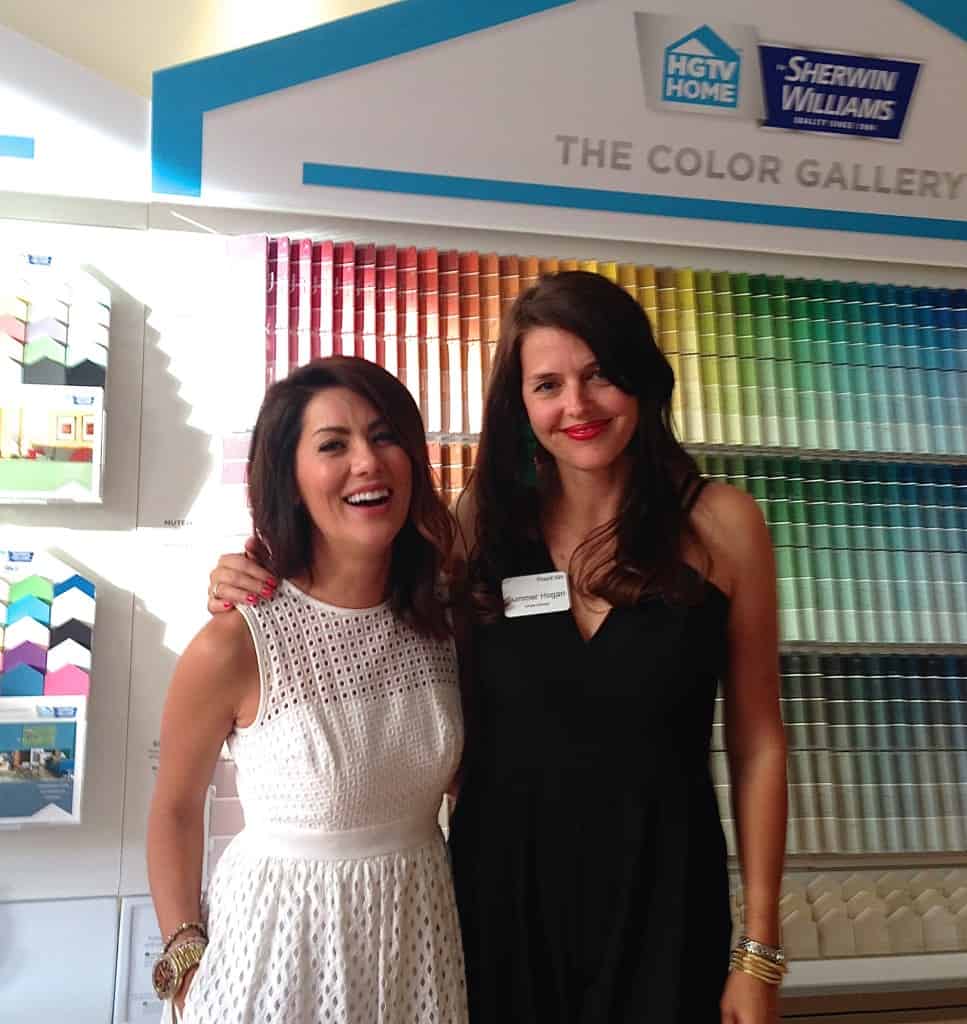 We all got a chance to paint a color stripe on the wall of the studio.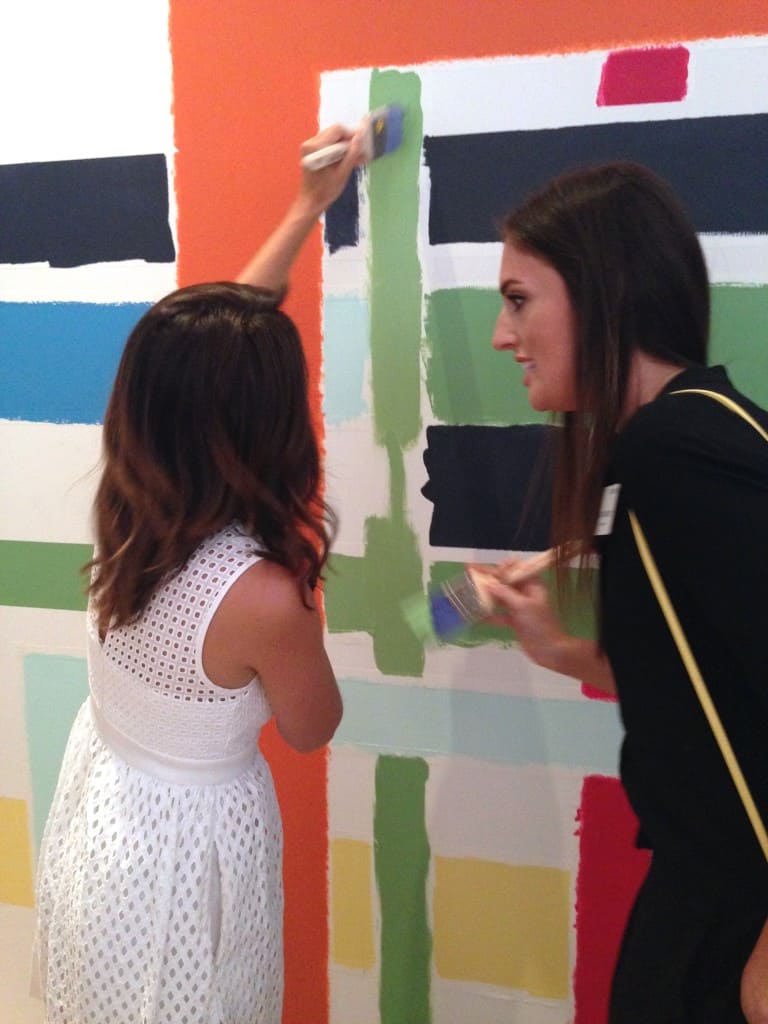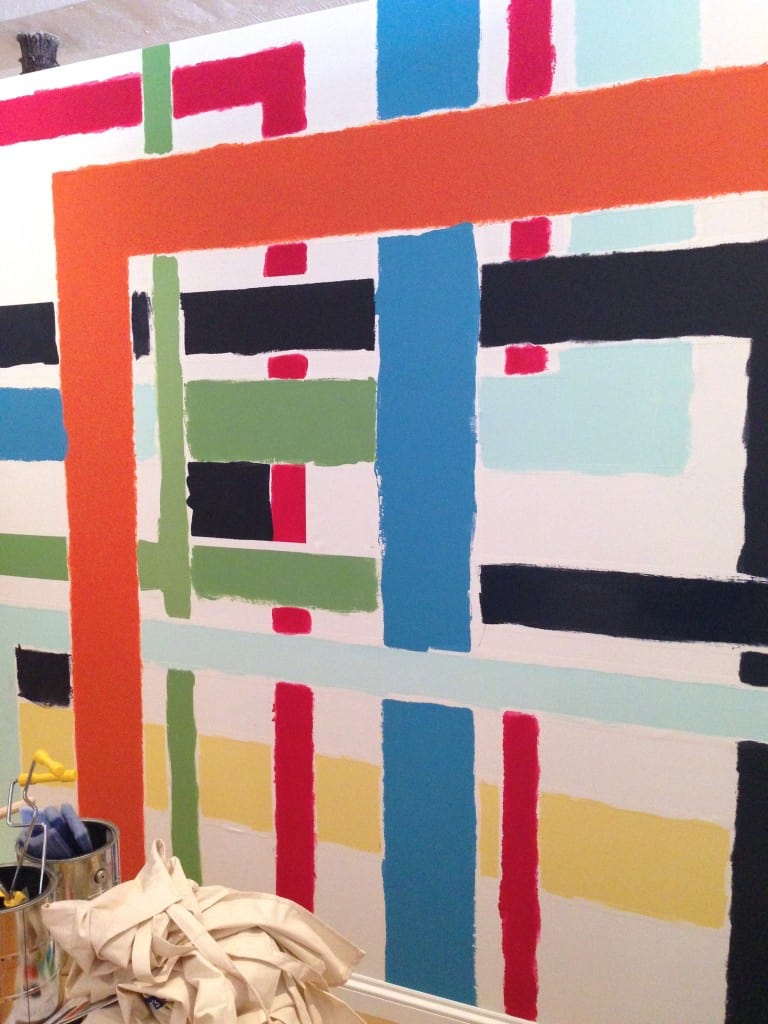 Check out Beth in her sweet apron!
And of course a little NYC bakery action was a necessity.
But one of the most fun parts of this trip was meeting and hanging out with these lovely ladies!! Fellow bloggers who are all passionate about Lowe's and this partnership. From the left: Julie, little 'ole me, Sarah, Julia and Beth. We had a great dinner together with great conversation and lots of laughs.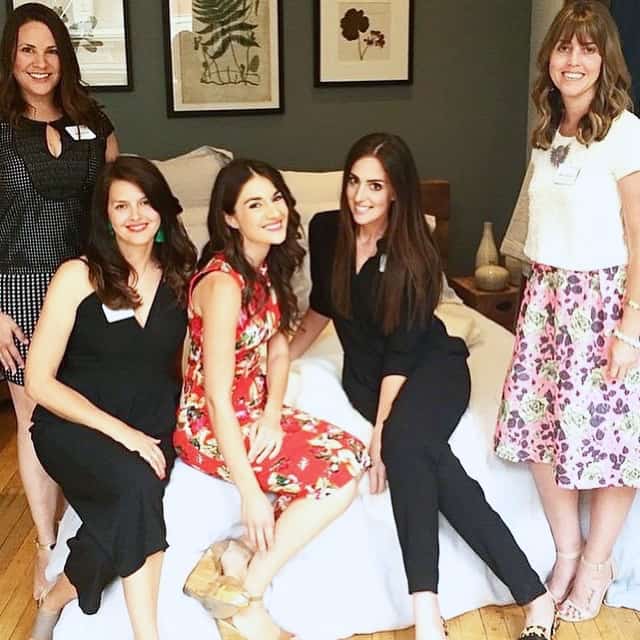 I'm truly excited about my favorite paint, being available at my favorite store with color collections from my favorite home design network. What could be better than that?
You guys who are struggling over paint colors in your home and need some direction head to Lowe's and check out the color collections. I promise the decision will be so much easier if you find a collection you like and use the colors that all go together.
We all want to be DIY'ers, right? And now we can conquer the fear of the dreaded paint decision with ease! You really can't go wrong and you might just be confident enough to make a couple bold choices :)
Make sure to check out the site painton.com for more color help!
I hope you all have a lovely weekend and shoot me a comment if you have any paint questions!
Cheers!

LINKING UP: Place Of My Taste //