Throw Pillows Styled Three Ways with At Home
Throw Pillows Styled Three Ways with At Home
{This post is sponsored by At Home Stores. All designs, photographs and opinions are my own. Thank you for supporting the brands that make Simple Stylings possible!}
Happy Tuesday you guys!
Today I'm talking all about having a strong throw pillow game in your decorating repertoire. Throw pillows are the decorating accessory equivalent to paint – a cheap and easy way to change the feel of a room. You can instantly create a styled space with just a few pillows.
Y'all know I love At Home and when they asked me if I wanted to be a part of their #ThrowPillowThrowDown it was game on! I've seen their massive pillow collection many times and I knew I could add some major style to our home.
You can get in the game too by posting your throw pillow couch creation on Instagram for a chance to win a $250 gift card to At Home. Click HERE for all of the contest deets!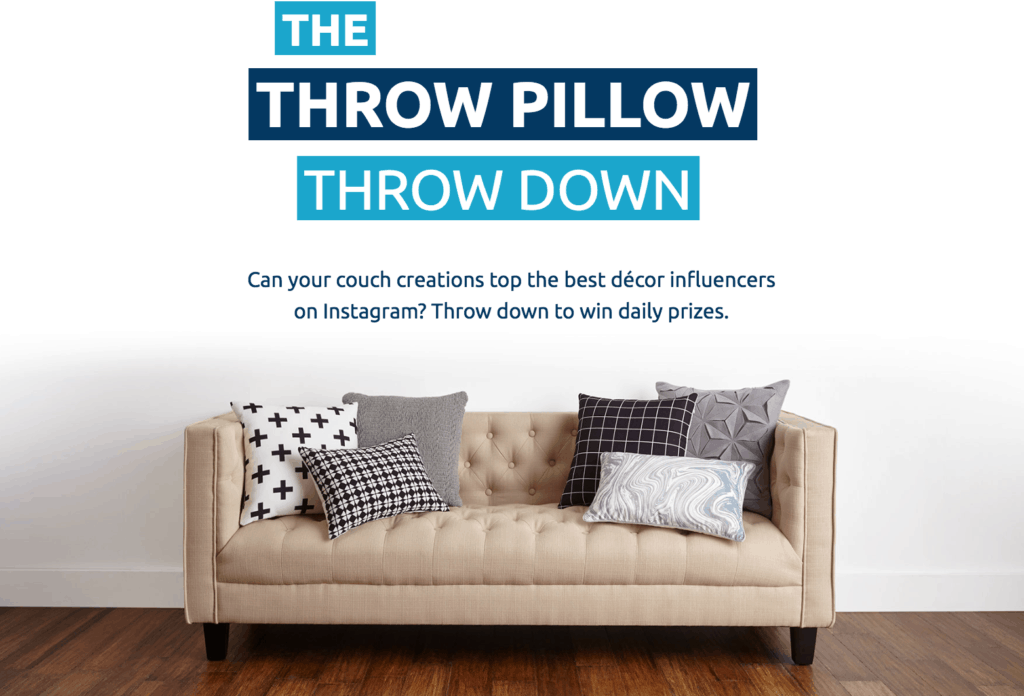 Now, check out how I created three different styles of throw pillow arrangements…
1. Boho Chic
The more minimal I go in our home the more I lean towards the boho chic trend! And I think it really ties in well with the beach bungalow look I'm going for. This pillow combination transforms our space into a chic bohemian surf shack!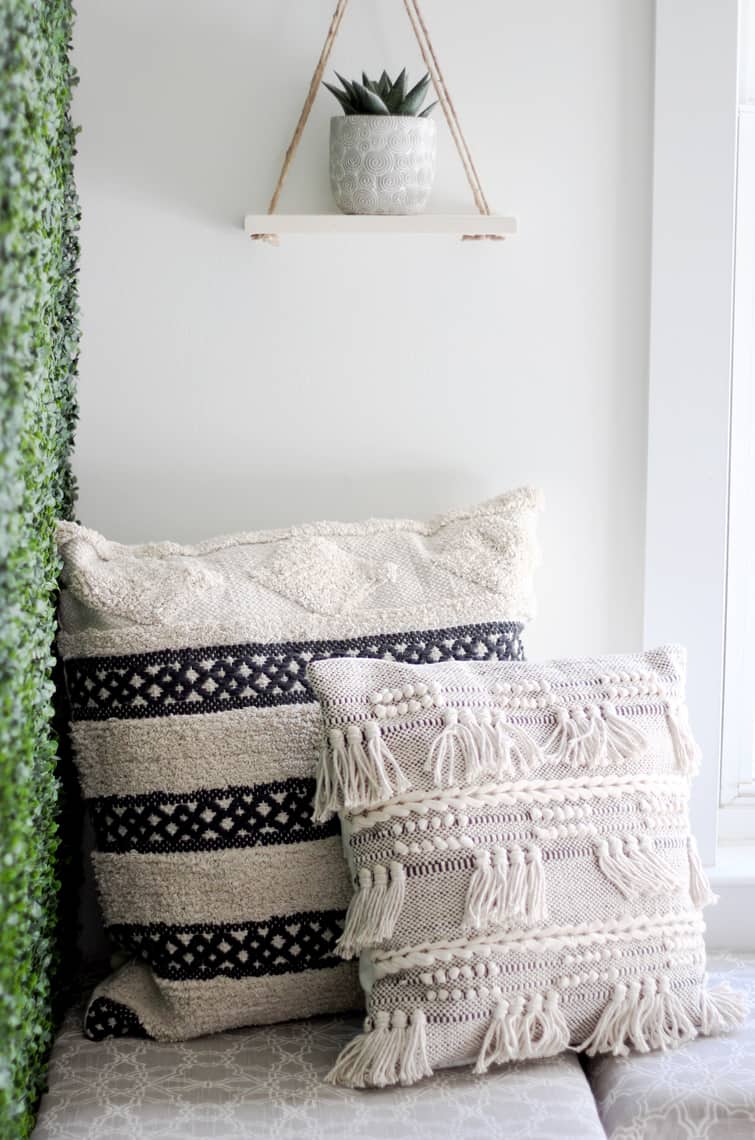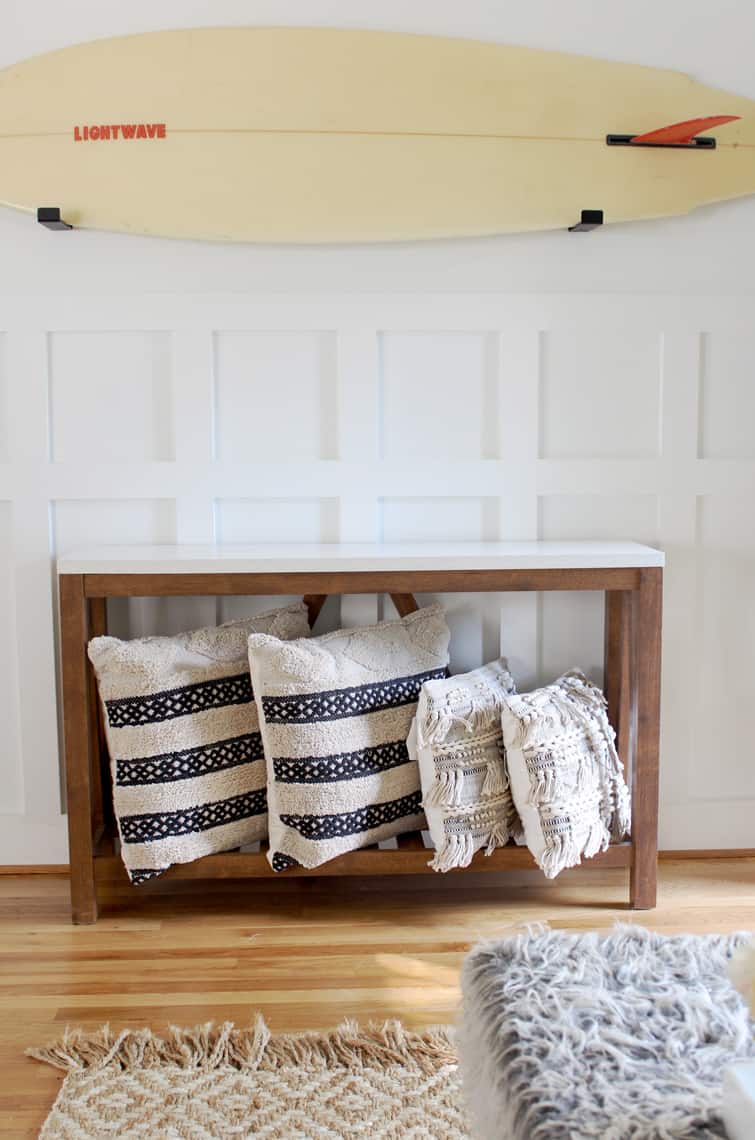 2. Flirty and feminine
A touch of chenille, pink polka dots and a whole lot of tassels help create a fun, feminine space in my master bedroom. At Home has sooo many pretty pillows with unique patterns and details.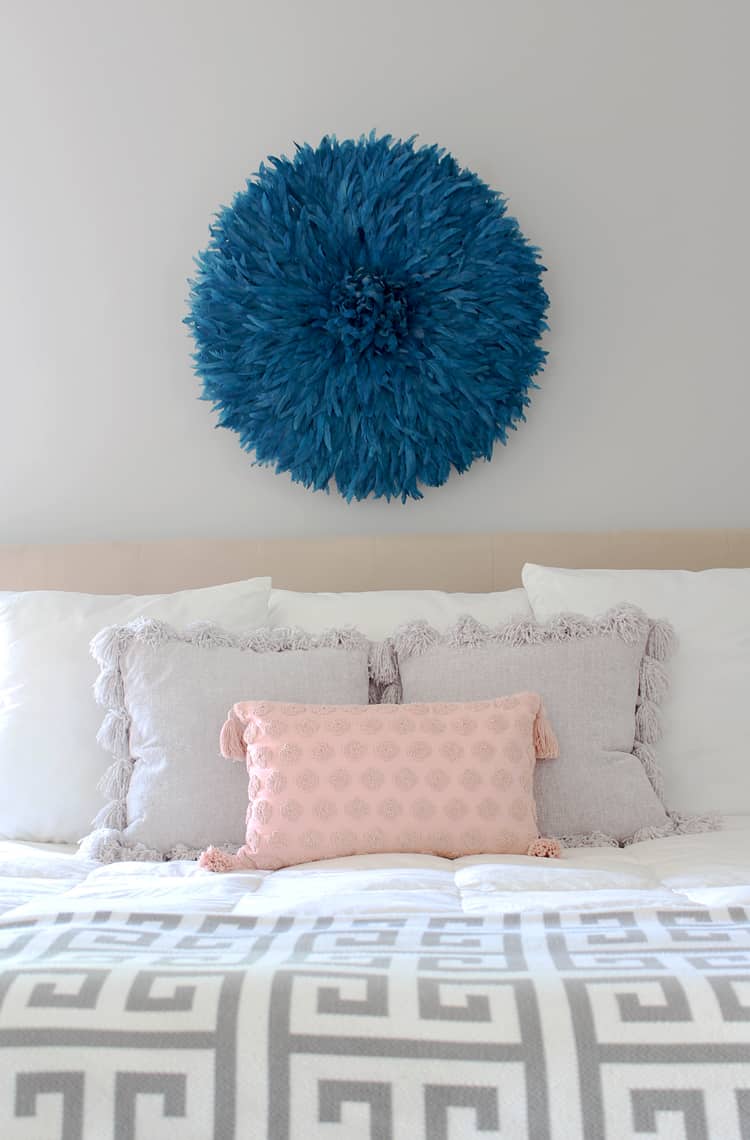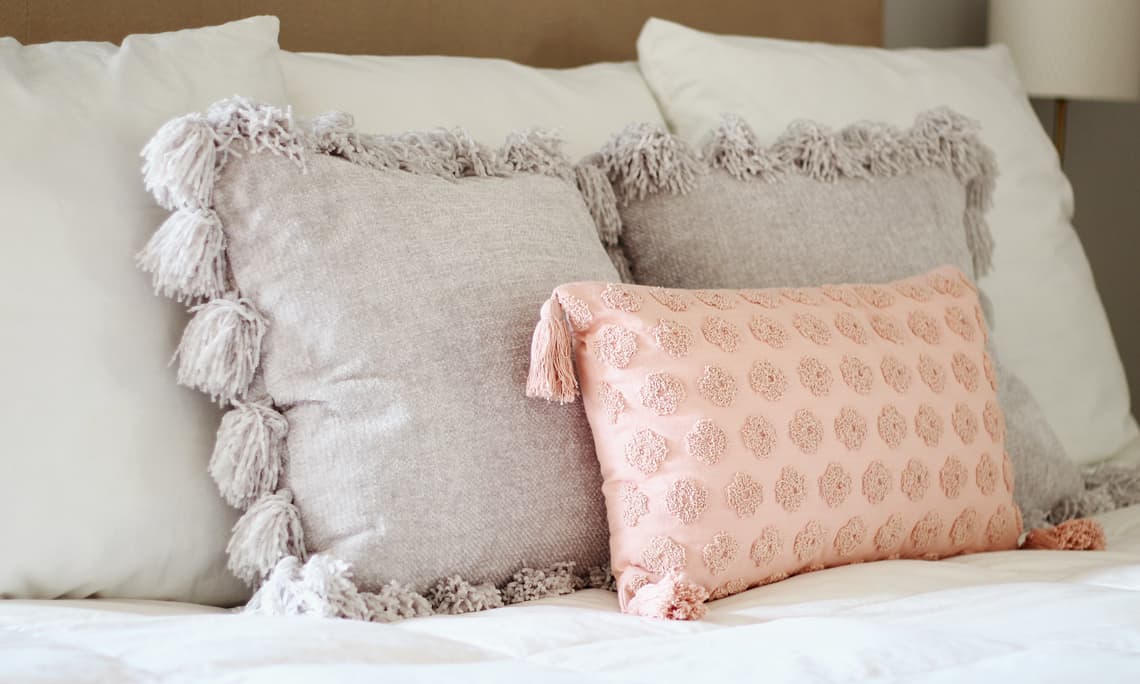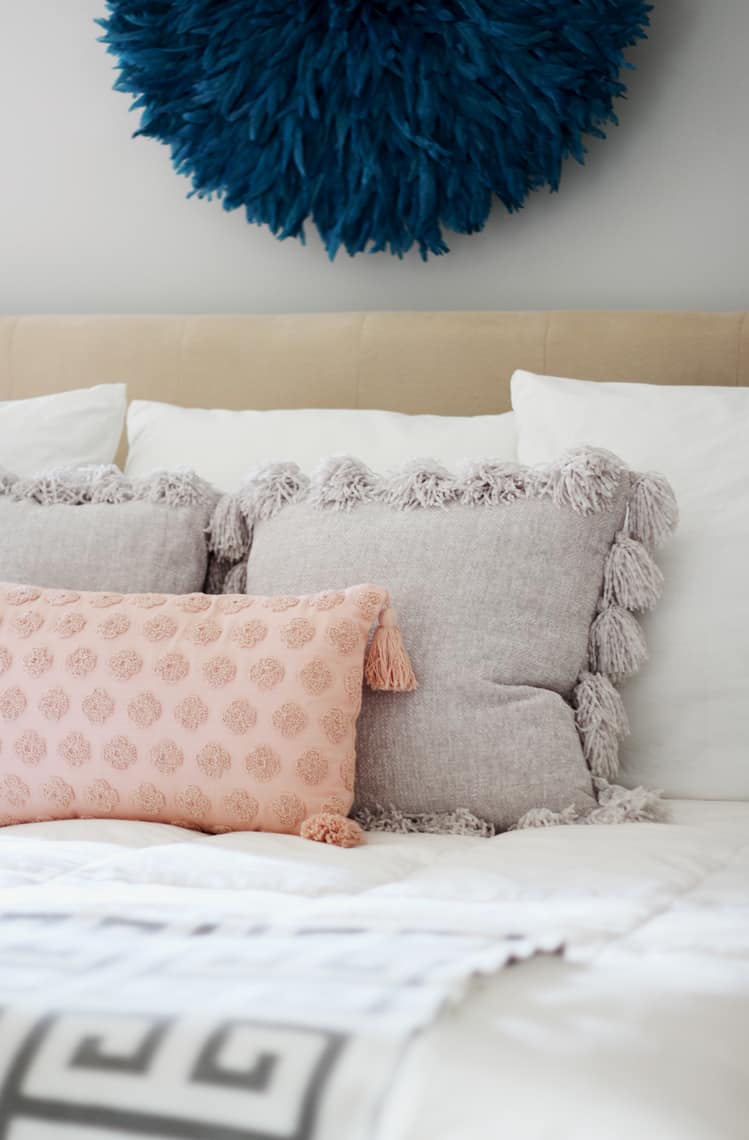 3. Big boy pillows
This throw pillow combo in little man's room takes his bedroom decor to the next level. I love the bold colors and the geometric shapes on the gray felt pillows. Those giant navy pillows in the back were only $9.99!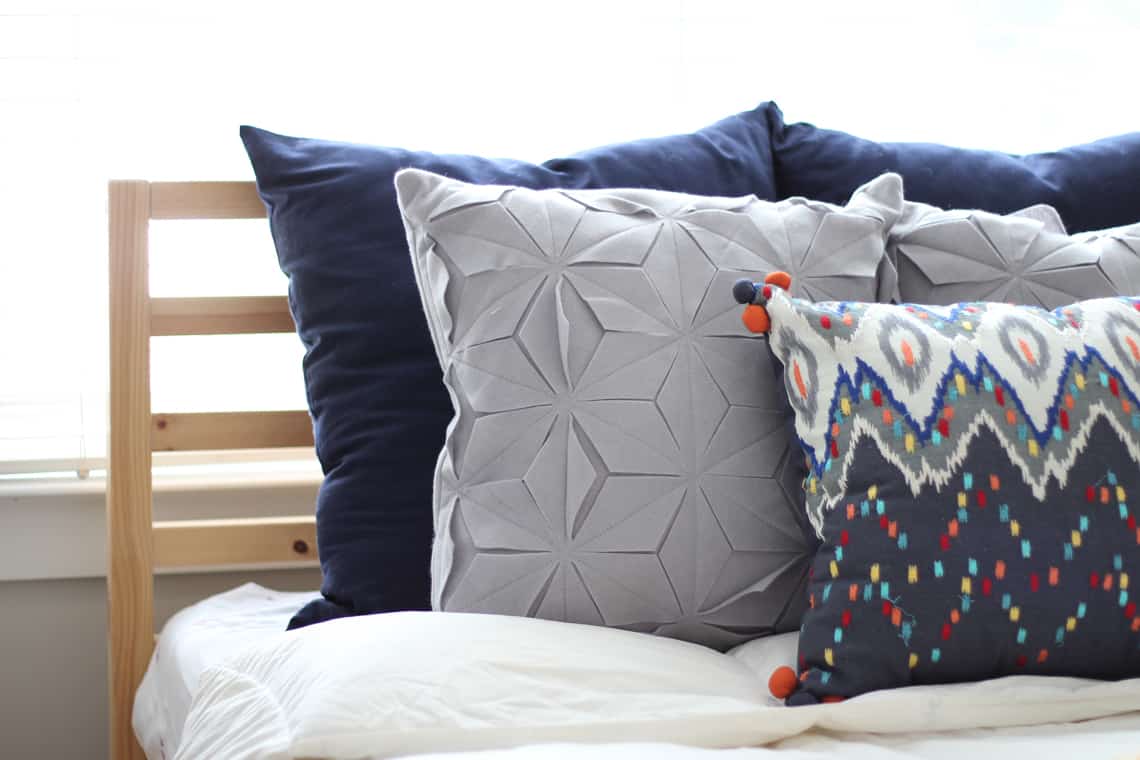 Hopefully you saw the BOGO 50% off deal on my Instagram stories last week and were able to scoop up a few pillows of your own. But if you missed it, make sure to sign up for the At Home Insider Perks emails. You get lots of great coupons and I was able to use a 15% off coupon on my big pillow haul! I also have a coupon waiting in my inbox for my birthday today…hint hint :)
You can still see my in store shopping experience in my Instagram stories highlights! And don't forget to post your own couch creations to Instagram using the hashtag #ThrowPillowThrowDown!
If you missed our recent deck makeover with At Home click HERE and you can check out some of their great outdoor throw pillows!
Cheers!