Local Spotlight: Kelly Hovis Designs + A Giveaway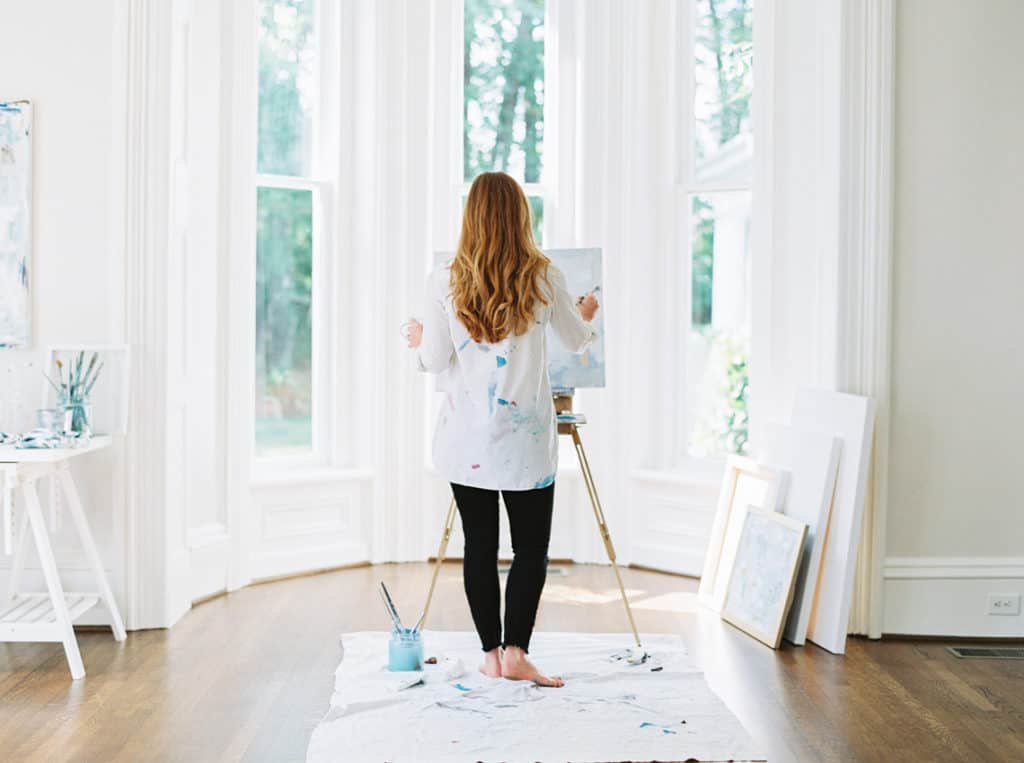 Local Spotlight: Kelly Hovis Designs + A Giveaway
Happy Friday y'all!
I've really enjoyed writing these Local Spotlight posts and I hope you like them too! I'm super excited to introduce you to a new friend of mine, Kelly Hovis.
Kelly is an abstract painter from Greensboro, NC and her work captured me the minute I saw it on Instagram. Her love of my favorite colors didn't hurt either :) With a degree in history, Kelly sort of fell into painting but it's clear that this is her true gift!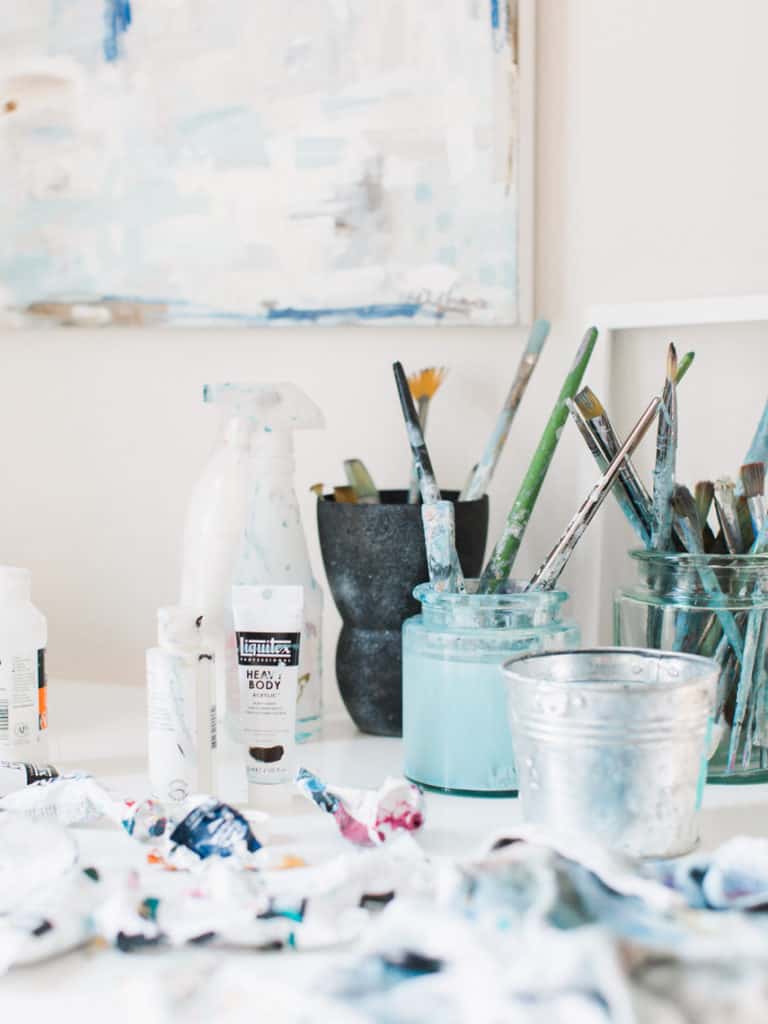 Kelly is a mom of 3 littles and her and her family are moving to Tampa, FL soon to start a church. Her husband has a Master of Divinity degree and will be part of the church plant team. North Carolina will be sad to lose her (and I hope we can meet in person one day!) but how cool is that?!?!
…And how cute is she?!?!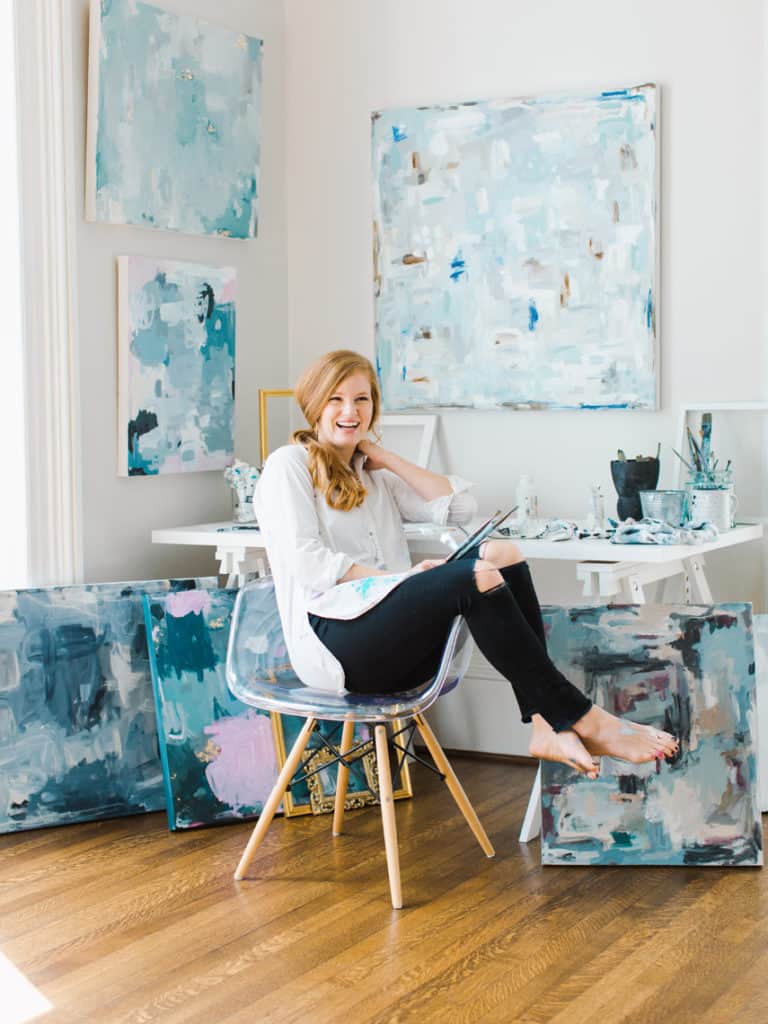 You can read more about Kelly over on her site Kelly Hovis Designs. Her Instagram feed is gorgeous too, and she shares more about her painting process over there!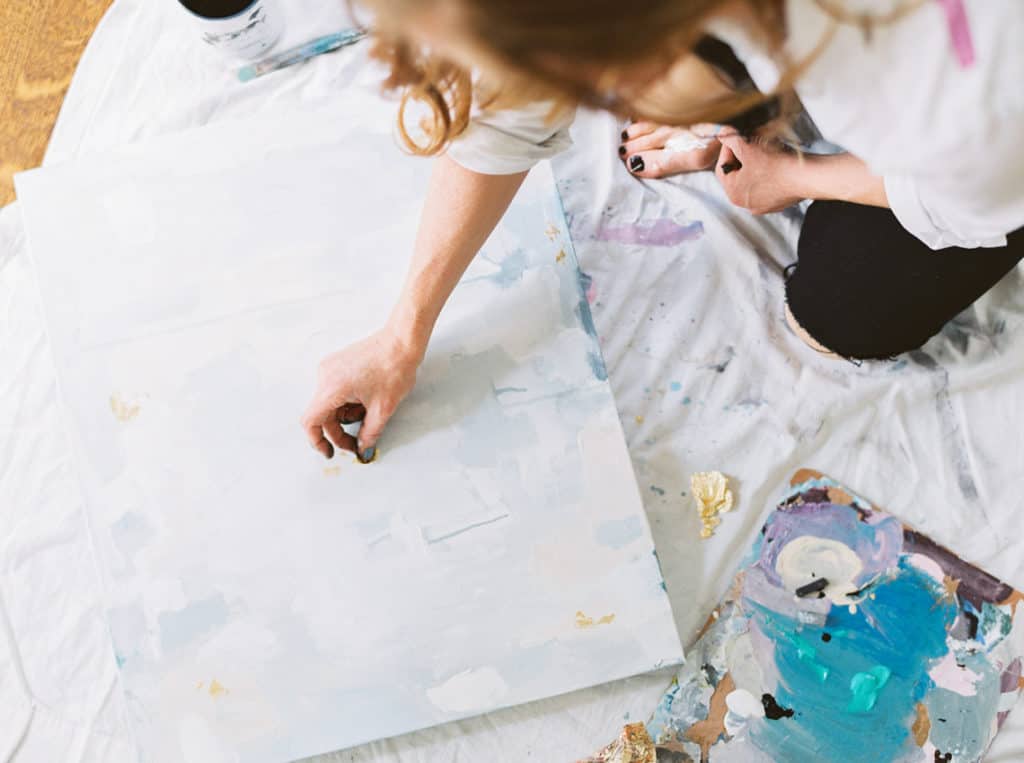 And if that's not enough, check out this breathtaking studio! I might even be able to paint a little something in a place like that :)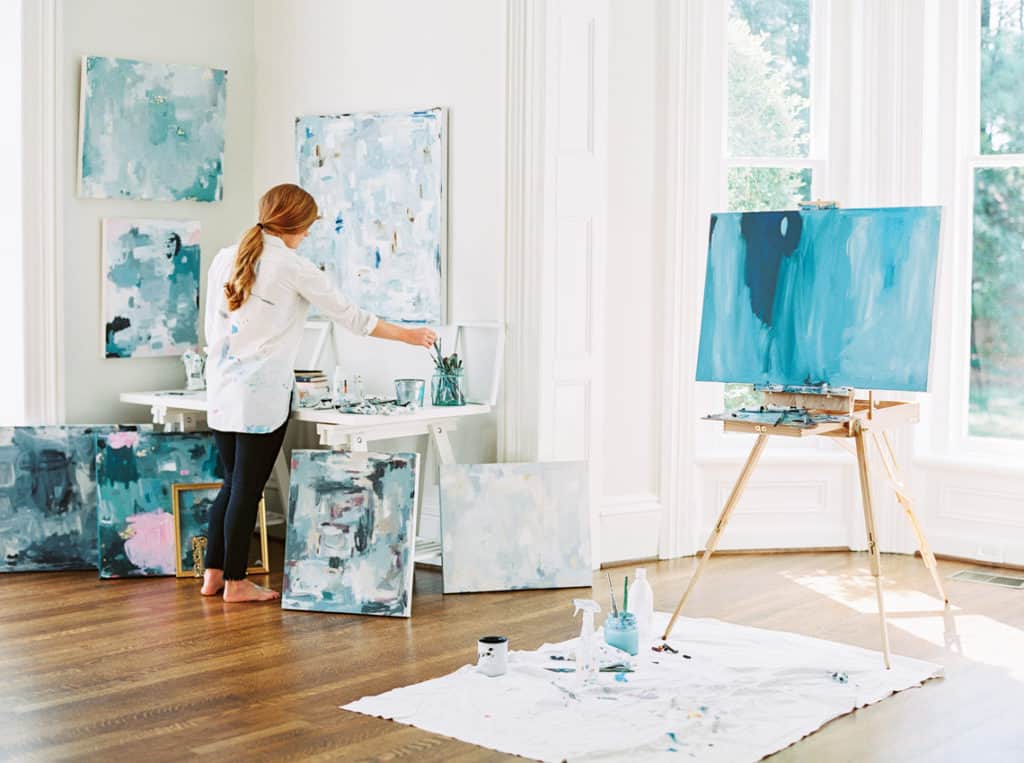 Kelly generously asked if she could paint something for me and of course I jumped all over that! It's not often one gets to have a piece of original art in their home and now I have two! Check out these two pretty pieces in all of their moody blue glory!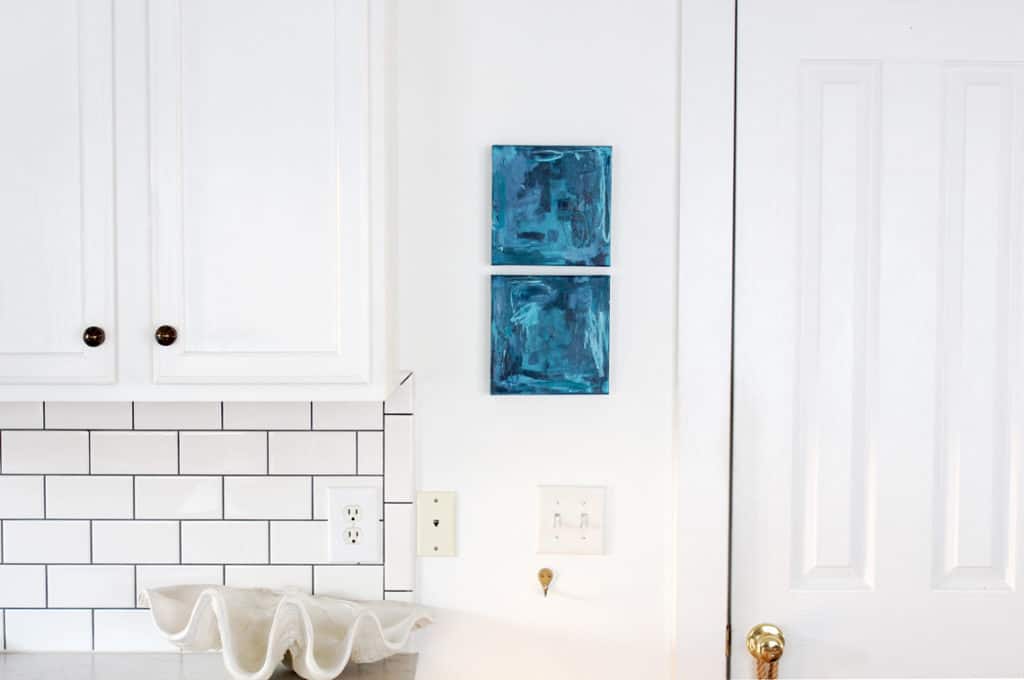 The colors fit perfectly in our kitchen!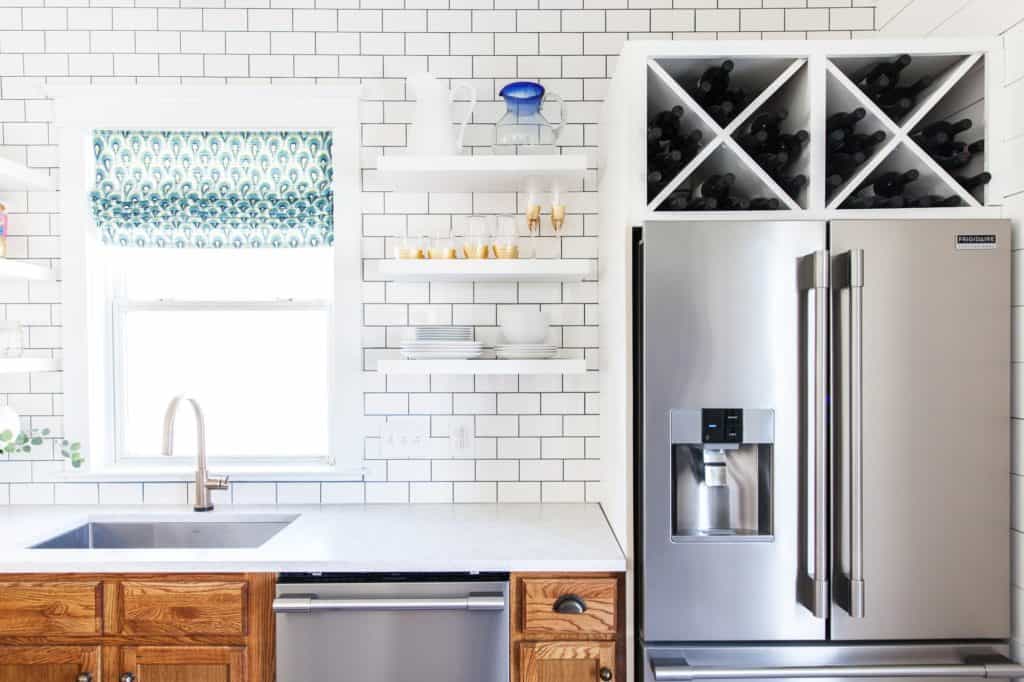 Now for some awesome news…drum roll please…Kelly painted a piece for you too!!! Head over to my Instagram account and enter to win this framed 16×20 original piece!
You can hang it horizontal or vertical! I love it SO much and I'm a little jealous of whomever the winner may be :)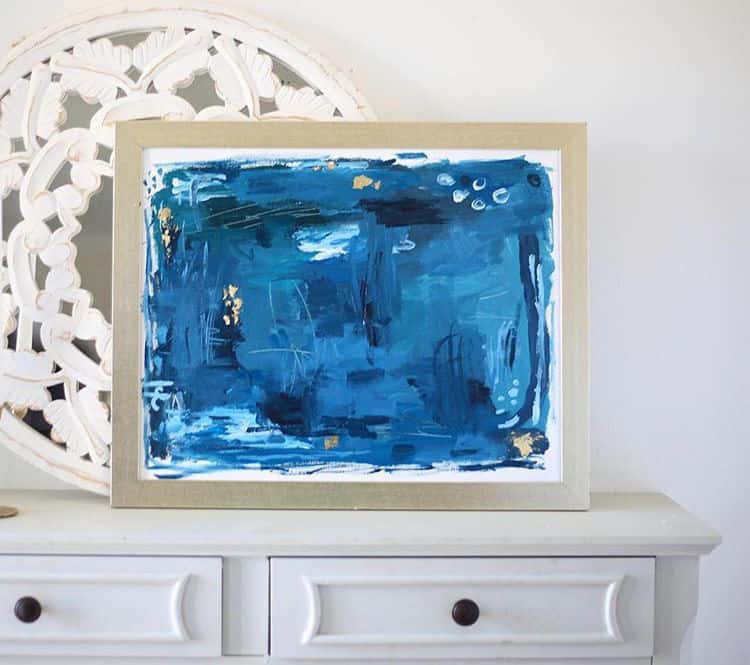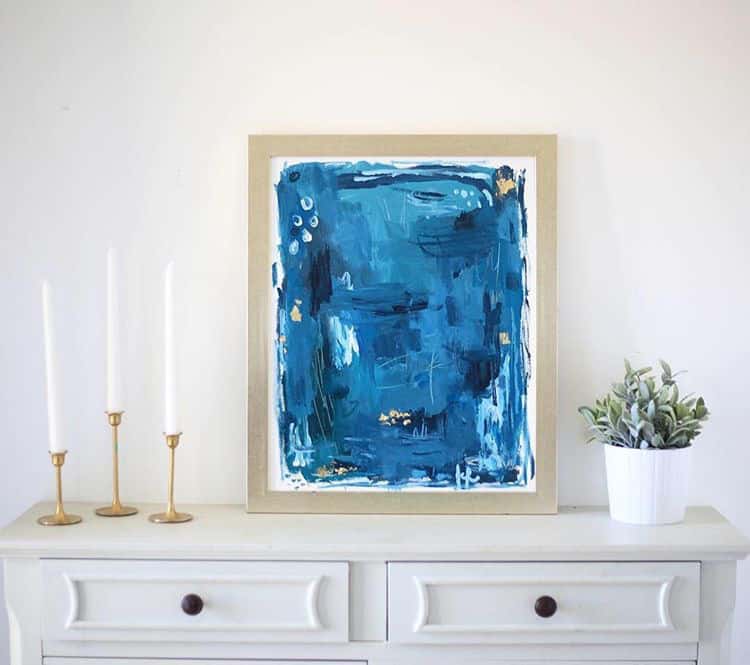 Make sure to check Kelly out and follow along on her journey!
Now, what are you waiting for??? Click HERE to go enter…
Cheers!