Asheville River Arts District Travel Guide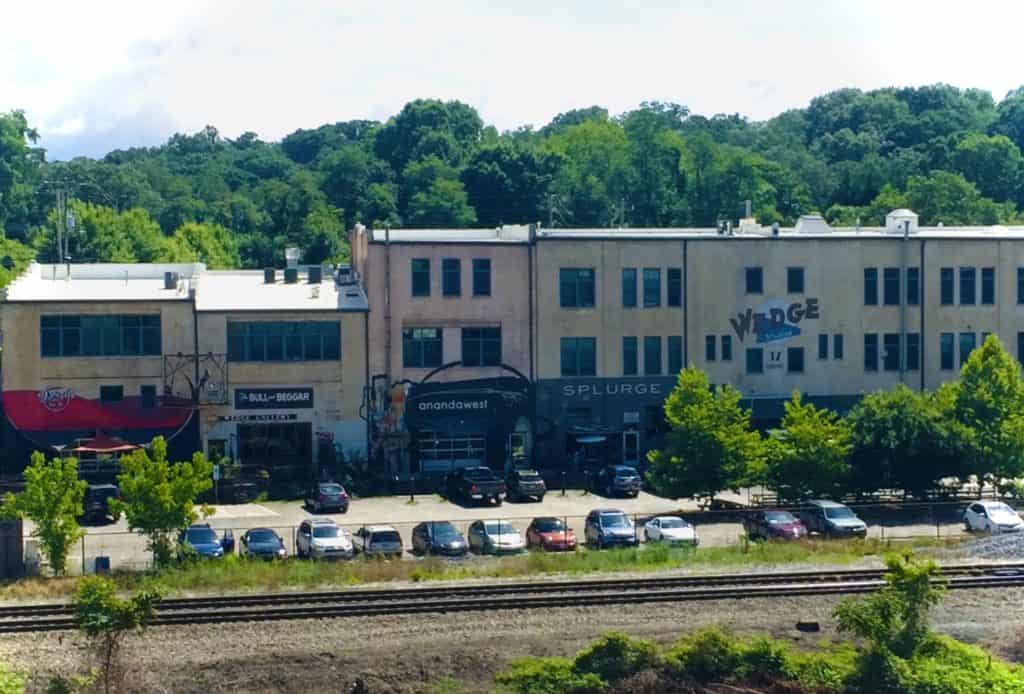 Asheville River Arts District Travel Guide
Today I'm excited to share a quick road trip we took to Asheville, NC this summer. Asheville is a great mountain town and just a quick 2 hours from Charlotte.
We make it a point to visit a few times a year and this time we focused on the up and coming River Arts District. This area is situated along the banks of the French Broad River and is home to eclectic shops, delicious restaurants, cool breweries and lots of outdoor activities – pretty much the main reasons we travel!
As far as places to stay, we usually rely on Airbnb or whatever decent hotel has the best rates. You can check some great places to stay HERE.
We loved this quirky water tower so I had to share!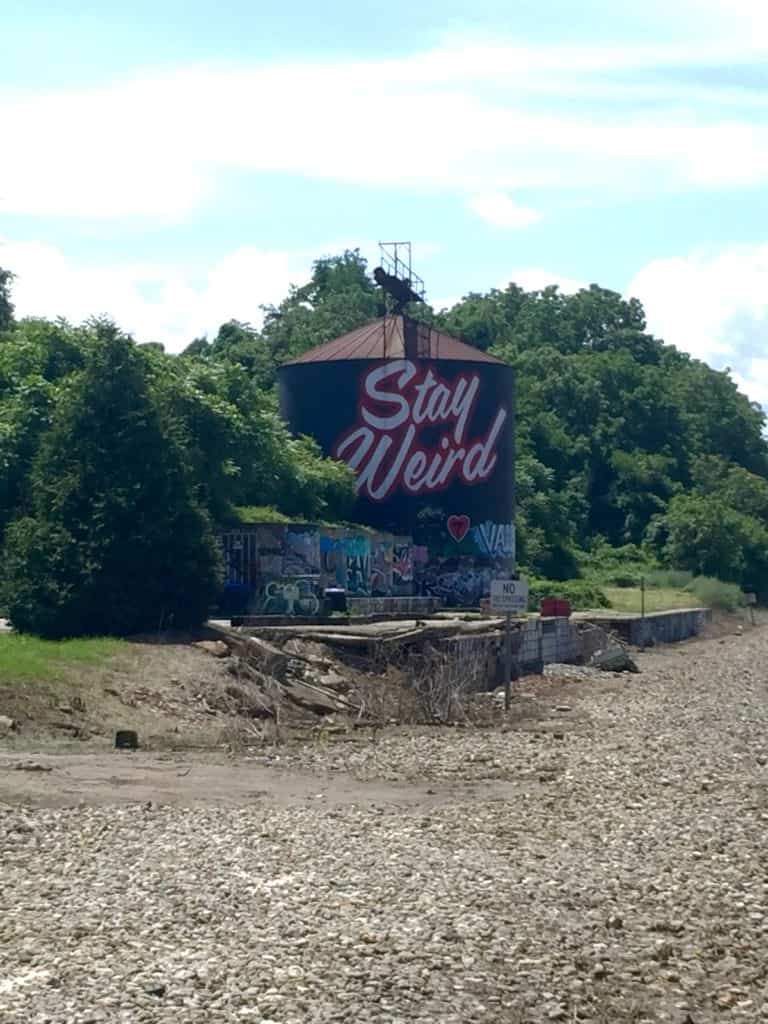 COFFEE
No matter where we travel the first thing we do is hunt down the coolest coffee shop around. This chic shop had great food as well as delicious coffee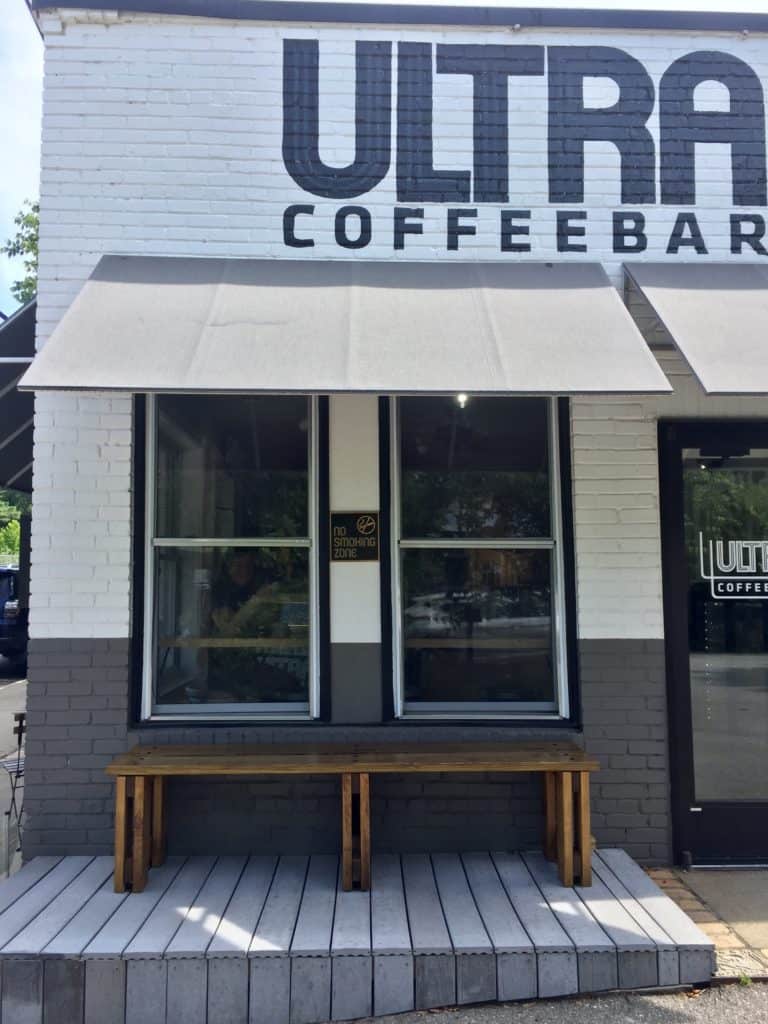 ACTIVITIES
Being outside in Asheville is a no brainer and our favorite things to do on the riverside is tubing down the river and walking or biking the greenway.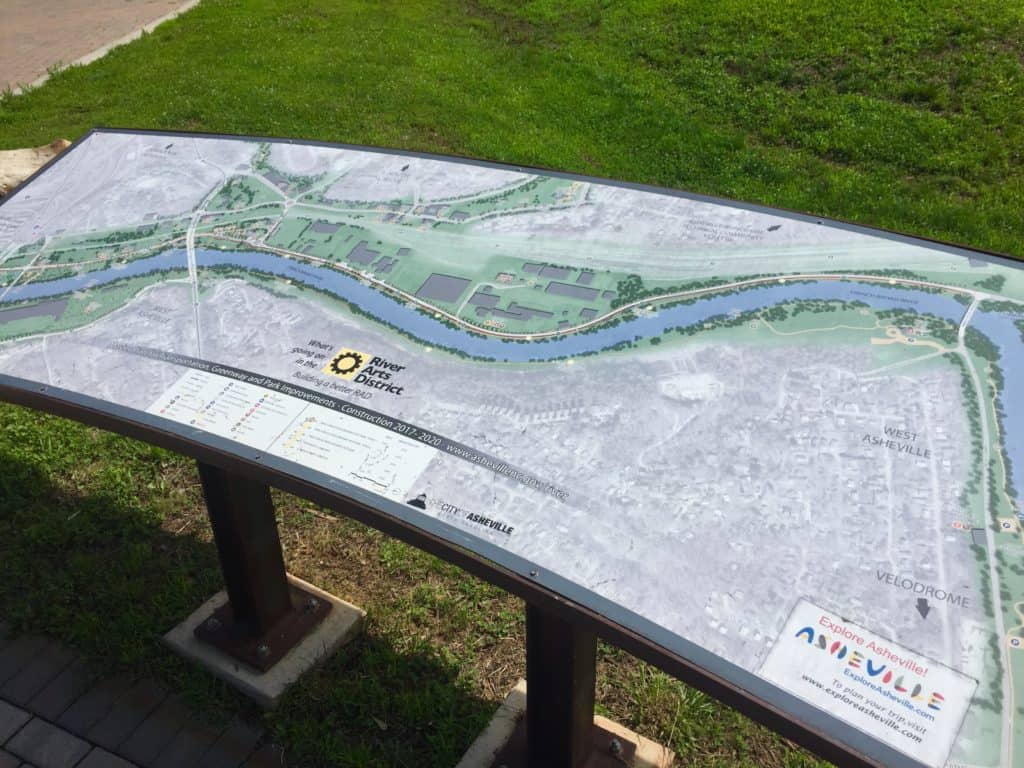 Another fun thing to do is browse the eclectic row of shops including the North Carolina Glass Center. You can play for a glass blowing lesson and create your own piece to take home.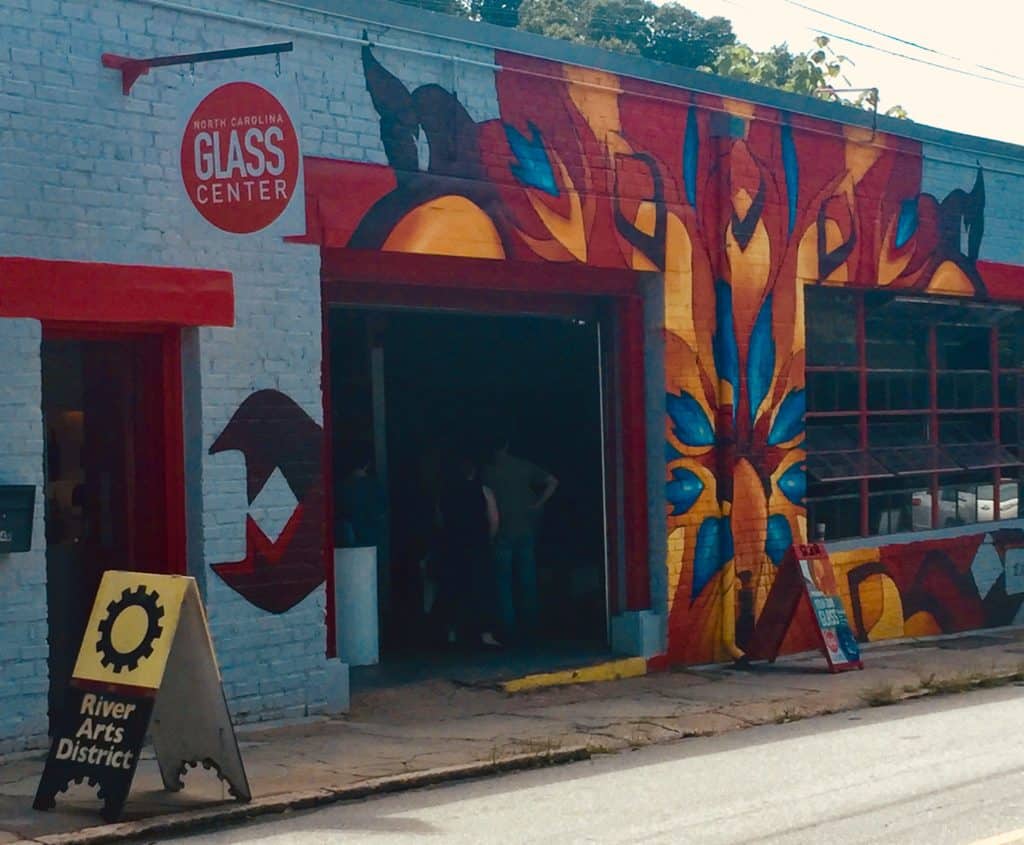 FOOD
It's not a secret that we travel for food and we always end up back at White Duck Taco. Good vibes only at this fun spot and the food is fantastic!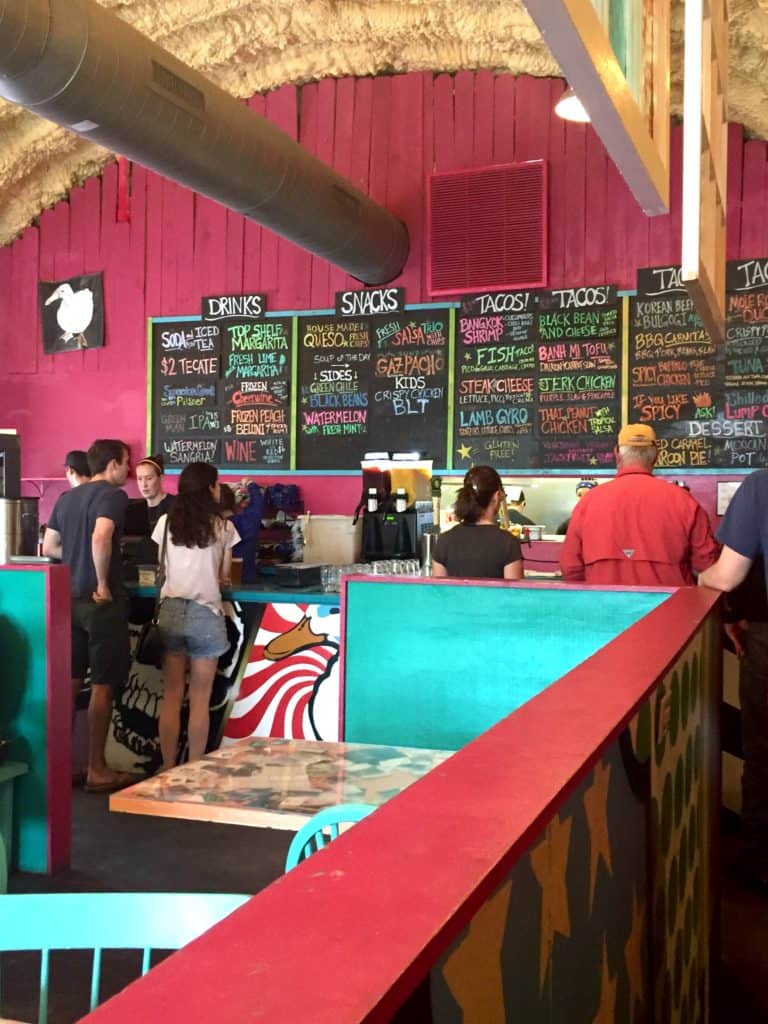 Although we are major foodies, we don't like to spend a ton of money on one meal. So, if there is a fancy restaurant we want to try we usually just pop in for a cocktail and an appetizer or two. That is exactly what we did at The Bull and Beggar and we loved it. The full menu looks awesome too!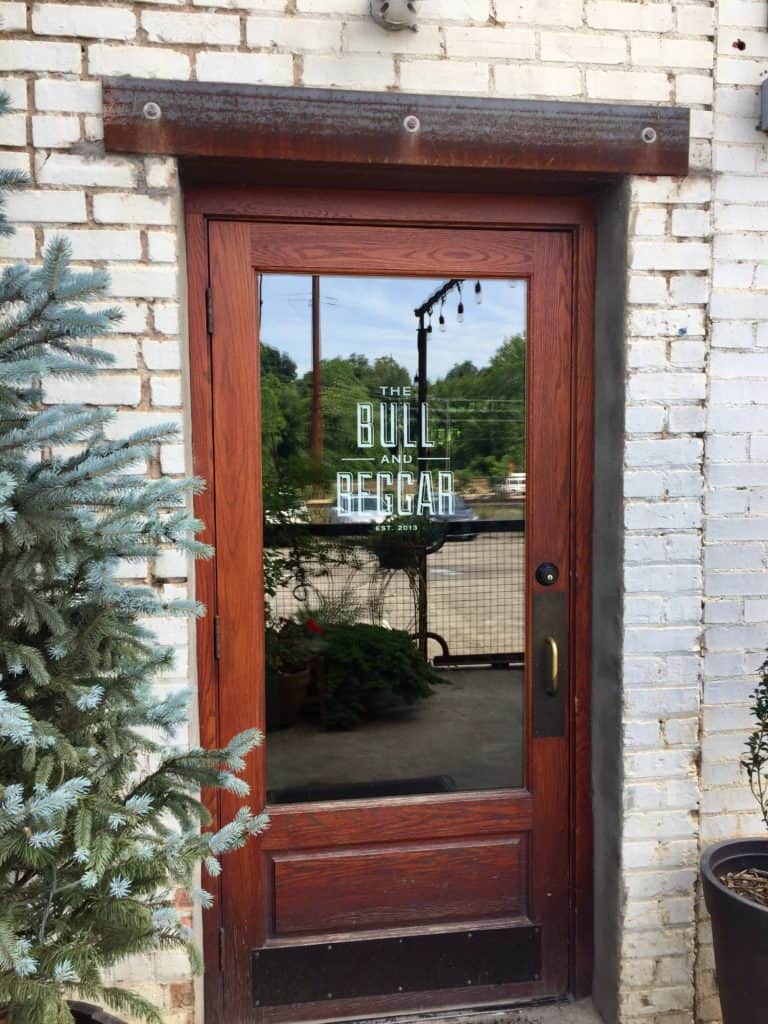 We sat at a counter in front of this giant window and it was the perfect spot in the house! Did I mention the cocktails were amazing??
BREWERIES
New Belgium Brewing is a must visit, especially if you're tubing. It's right along the banks of the river and you can pull right up and hop off your tube.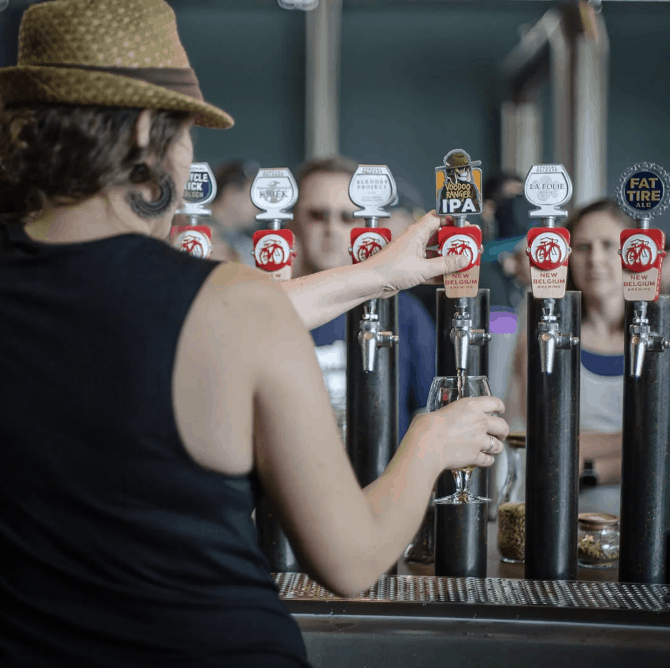 Wicked Weed is actually not in the River Arts District but we loved it so much that I had to share! The music venue at the brewery is called the Funkatorium and there is always great live music happening.
If you haven't been to Wicked Weed make sure you try the Pernicious IPA next time your in a local bar or craft beer store. I highly recommend it!
Well, that's it for the travel guide guys! If you get a chance to go to Asheville make sure to spend a day or even just a few hours in the River Arts District. But…in case you're just in town and not on the river, here are a few places you don't want to miss: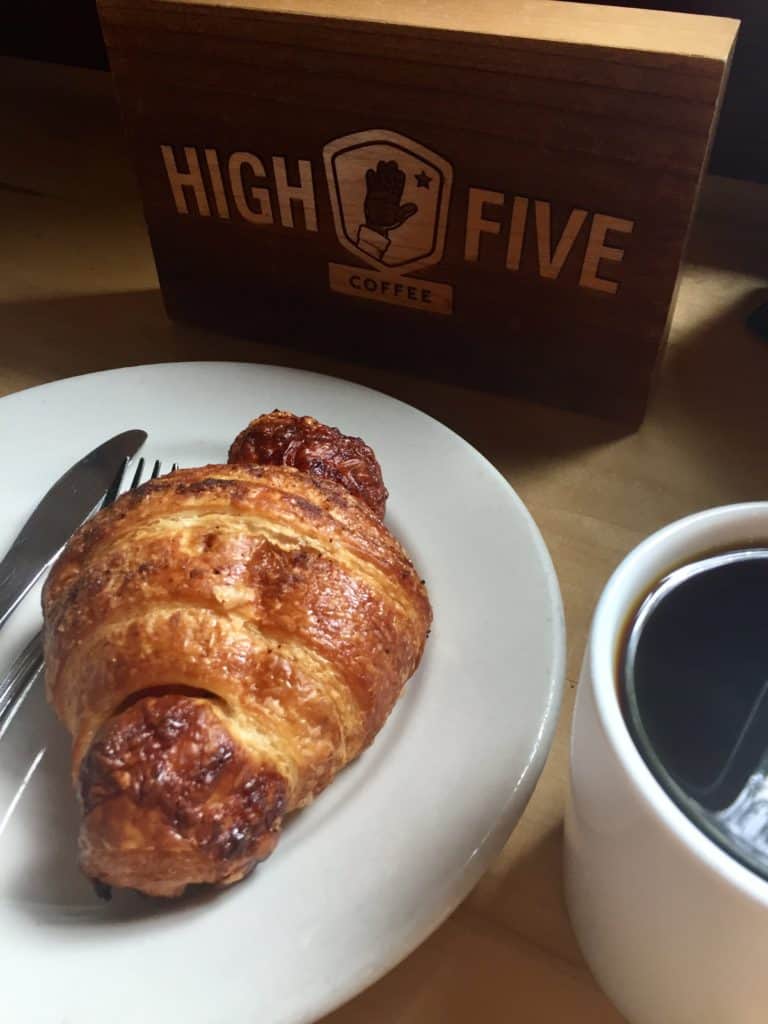 Such a cute spot in the niche neighborhood of Montford.
Umm…the Hearty Salad is legit the best salad I've ever had! Worth the trip just for this!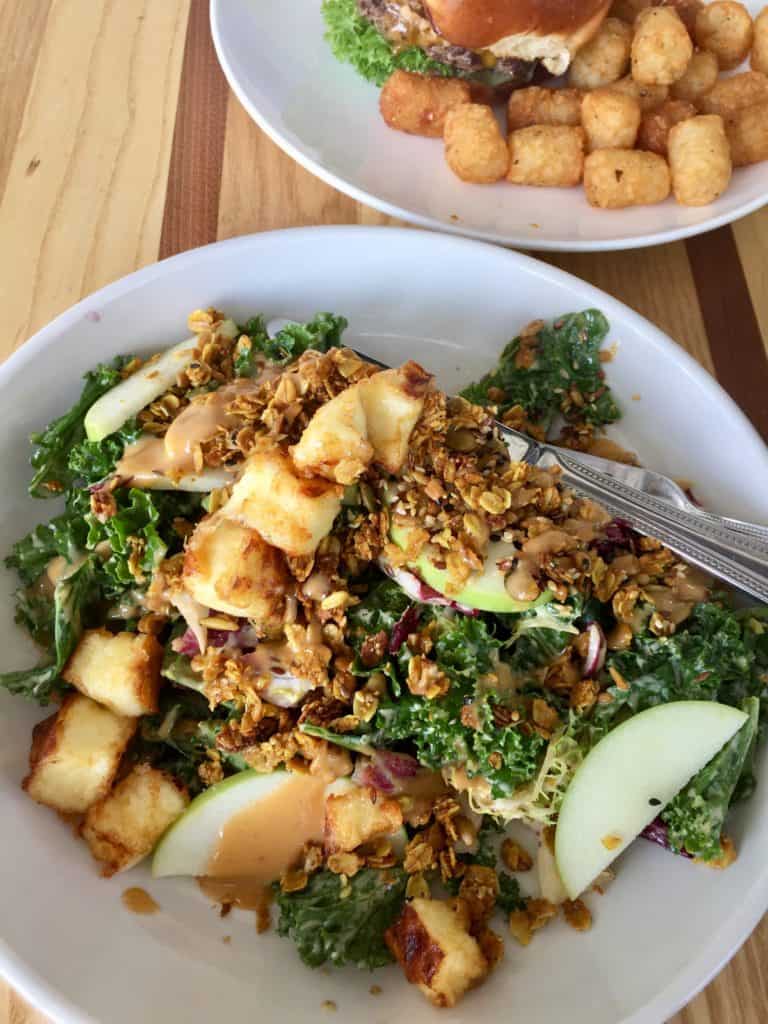 This is an awesome late night (12pm being late for us) dessert stop!
Hope you guys enjoyed the Asheville travel guide!
Cheers!