Fall Tablescape with At Home – A Gluten Free Gathering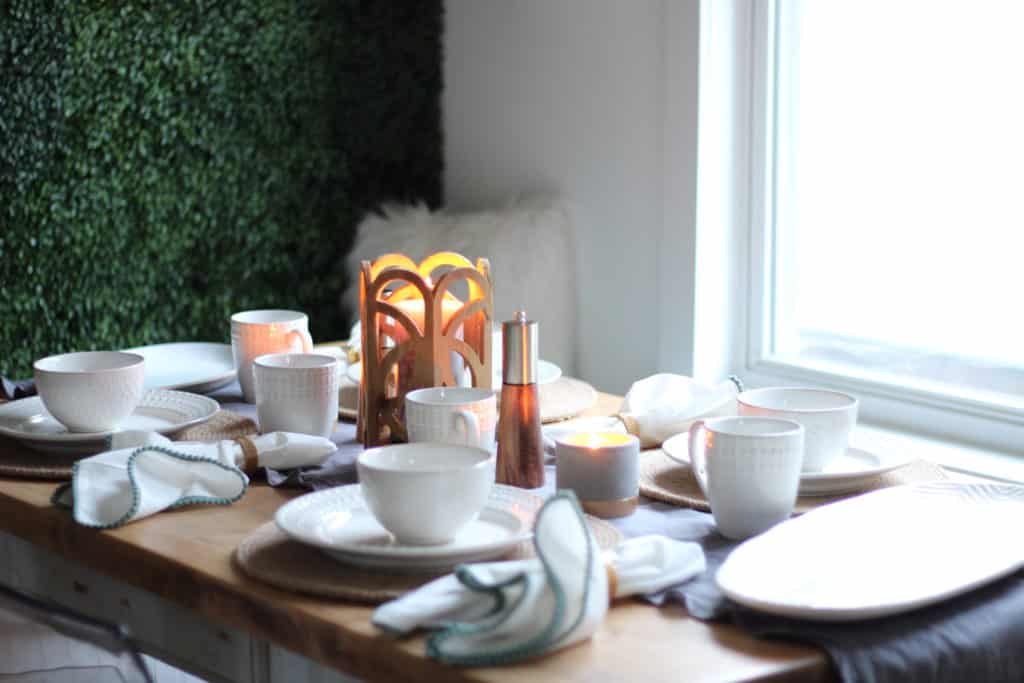 Fall Tablescape with At Home – A Gluten Free Gathering
{This post is sponsored by At Home Stores. All designs, photographs and opinions are my own. Thank you for supporting the brands that make Simple Stylings possible!}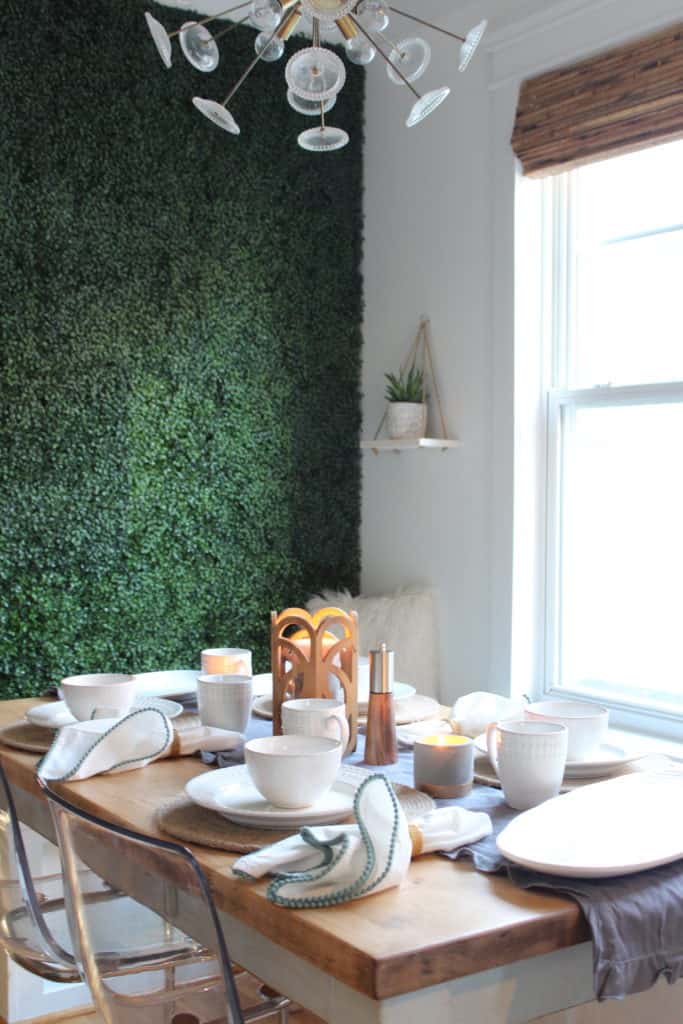 Happy Fall Y'all! Fall is my favorite (current) season – see what I did there? – and there's nothing better than crisp evenings, fire pits and s'mores with friends. In North Carolina we're pretty lucky to experience all four seasons and if we were entering spring I would probably say it was my favorite too. But, seriously, fall is THE BEST!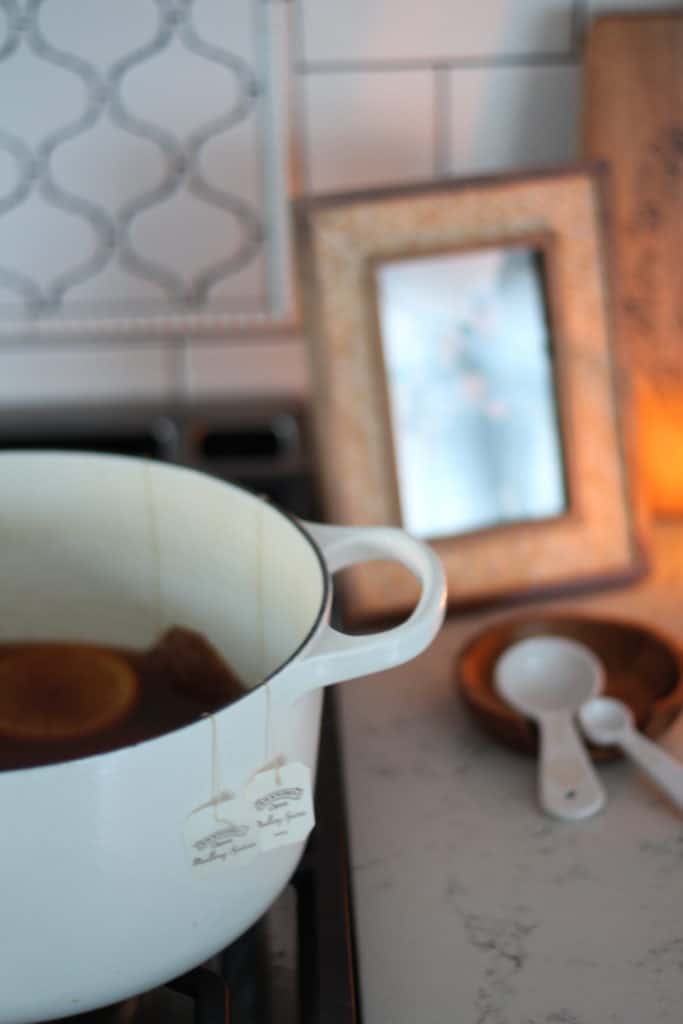 November always feels like a great time for hosting friends and family and fall is the prelude to the holiday season. I'll take any excuse to have people over and a new fall tablescape and dinnerware set from At Home Stores is the perfect reason. Plus it forces me to have to clean the house up…a little! :)
At Home is one of my favorite places to shop for seasonal decor because the selection is GINORMOUS and you really can't beat the prices. The store is packed floor to ceiling with anything and everything holiday. No doubt you will find pieces that perfectly fit your style no matter what you're looking for! (Check out our shopping experience on Instagram stories now!)
I chose the Global Bohemian collection for our dinnerware set because of the neutral color palette – warm whites, creams and wood tones – with a hint of pattern. Classic with a stylish edge. The wood the cutting board, stylish salt and pepper shakers and large platters compliment the 16-piece dinnerware set (at only $69.99!) for a cohesive tablescape.
And the wooden candleholder centerpiece might be my favorite thing EVER!
It would be a waste not to share this beautiful table with some friends so I invited a few girls over to enjoy it. We're pretty healthy eaters in our house and one of my girlfriends is gluten free so I decided to make a few gluten free snacks to share.
I served spicy deviled eggs, kale salad, potato salad and bacon wrapped dates, a cheese tray, hot apple cider and a side of colorful fruit. Nothing too fancy but a few light bites to share. I'll be sharing my deviled egg recipe soon so stay tuned!
The new pieces from At Home provided the perfect back drop for the gathering. I even splurged on a new fall-colored art piece for the wall above the console. The cozy-factor in our dining room definitely went up a notch or two!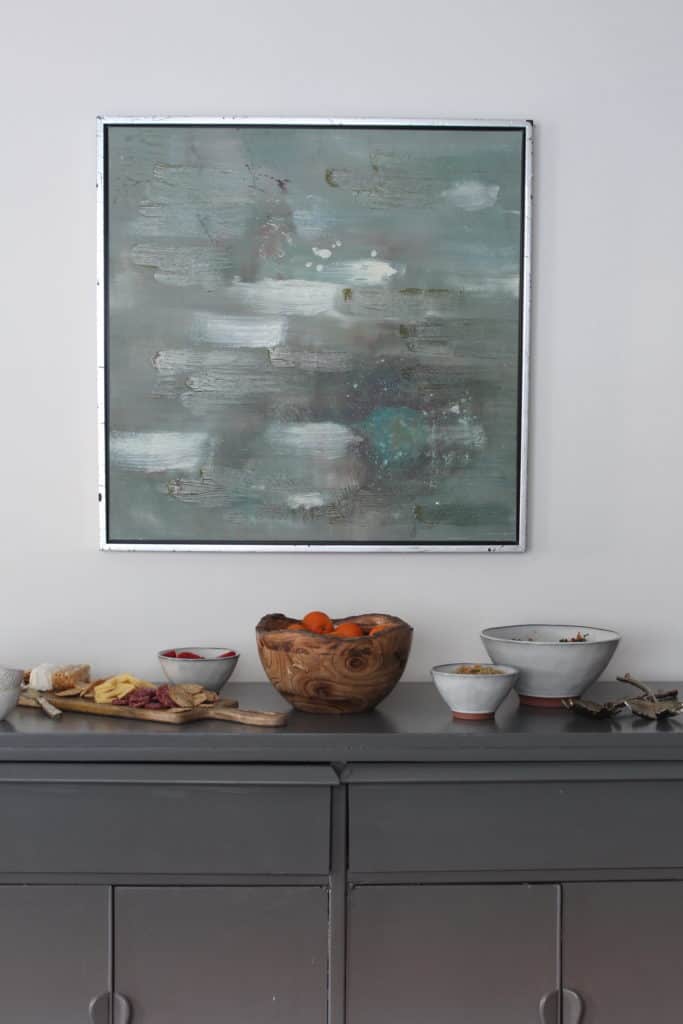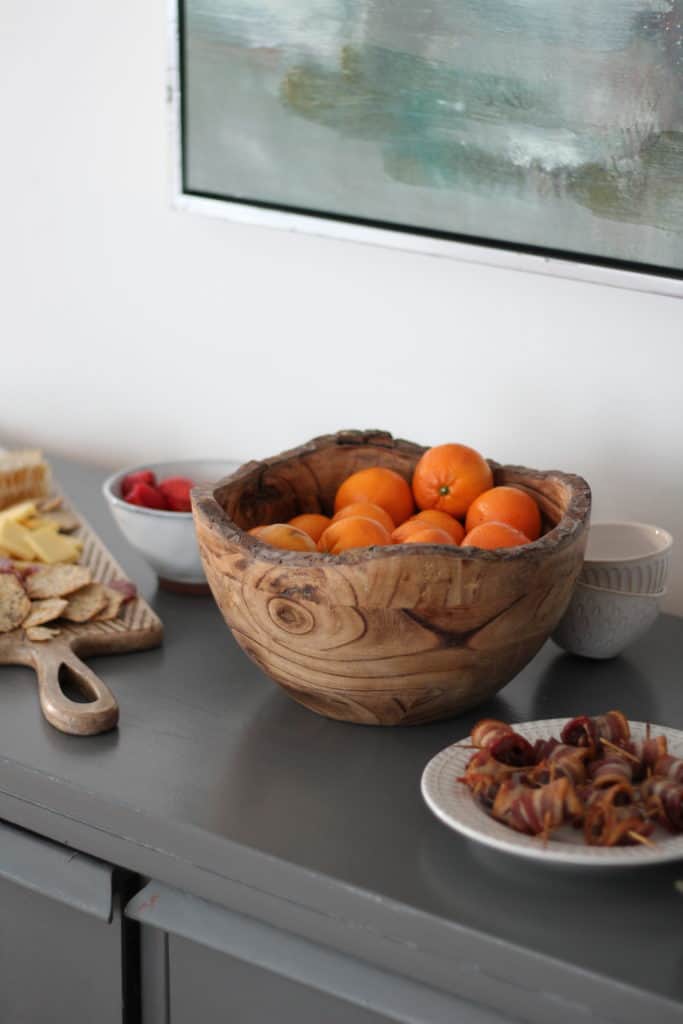 An important element of any beautiful table is texture! I was happy to find that At Home had so many pieces to give our table that added texture. I layered the ruffled table runner with the jute placemats and finished the look off with the pompom napkins.
I also keep a faux sheepskin rug on the bench seat year round but I replace the white one with tan for the fall/winter season.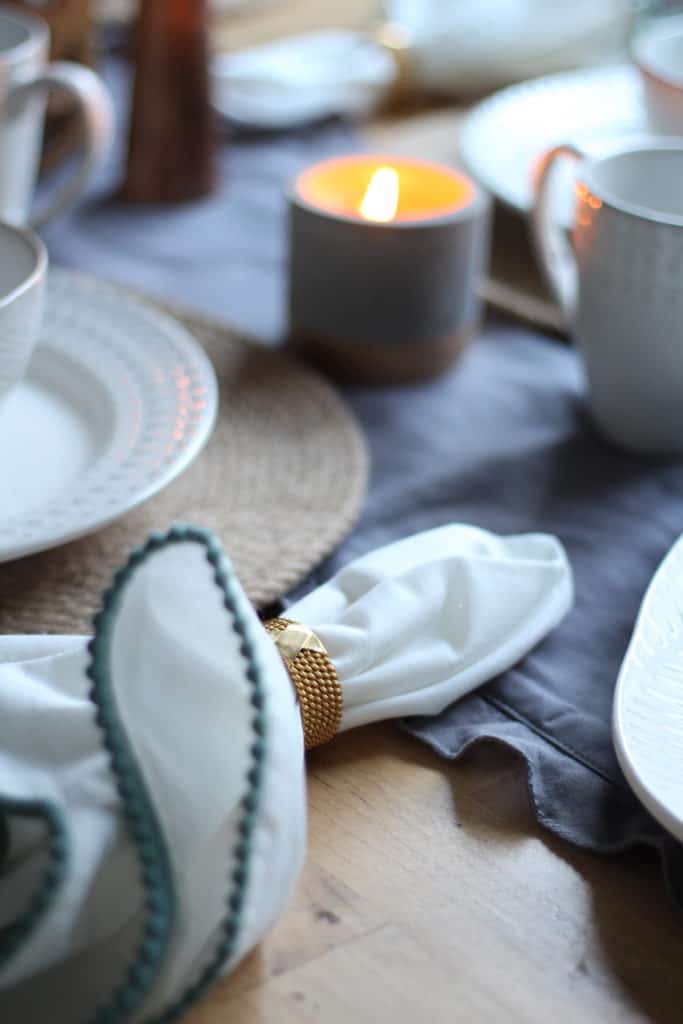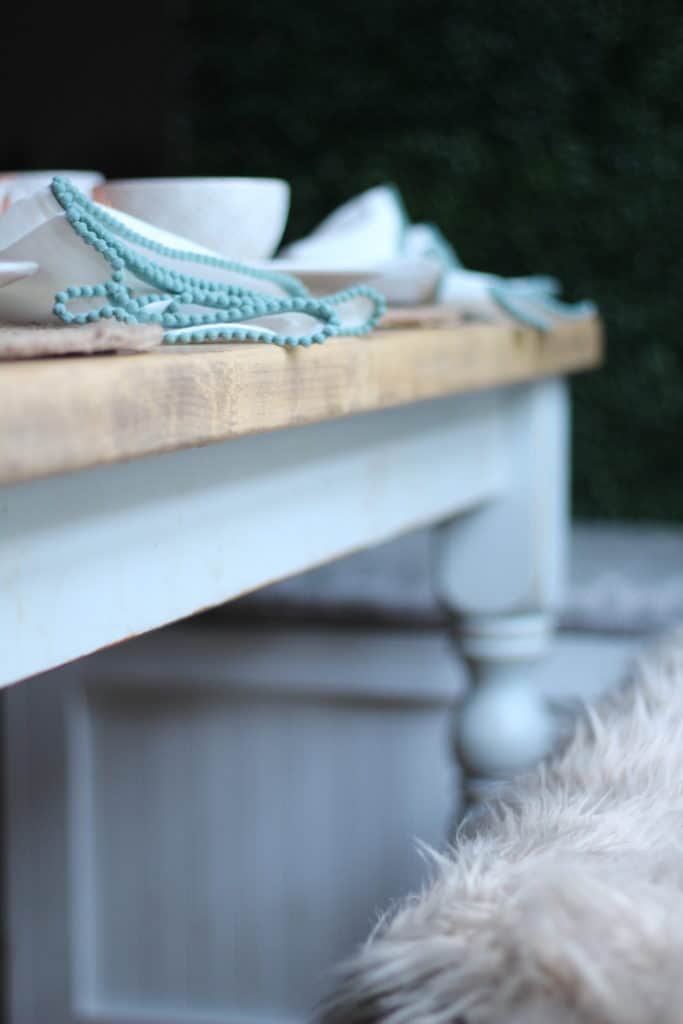 Another hidden gem from At Home is the candle selection. If it didn't take so much effort to light them all (and to remember to blow them out before leaving the house!) I swear I would have 50 candles burning constantly from November to February.
There are SOOO many choices I swear I spent an hour in the candle aisle alone. I relegated myself to only 6 candles but I could have easily bought a whole cart full, no questions asked!
Well, that's a wrap friends! If you take anything away from this post, here you go: keep it simple, lights some candles, invite your friends over and check out At Home Stores for everything holiday!
If you missed last year's fall decor post with At Home Stores plus two great recipes you can find it HERE. Christmas is around the corner so check our Christmas decor from last year HERE.
Cheers!