Bacon Wrapped Cream Cheese Jalapenos
Happy Monday Friends!
I hope y'all had a wonderful weekend. I have to admit that we went apple picking AGAIN for the 3rd time this season :) I just can't get enough!
I've found myself "playing" on Saturday's and spending Sunday after church with my little man at lacrosse practice then grocery shopping and trying new recipes.
Ever since I saw this bacon wrapped Jalapeno recipe that Michael from Inspired By Charm posted I knew I had to try them! You guys, they did NOT disappoint! Michael posts the most amazing recipes and cocktails and his blog is always my 'go to'. You can check his recipes out here.
***
This might be the most yummy appetizer I've tried in a long time and it's so easy…literally 3 ingredients (can you guess what they are?)!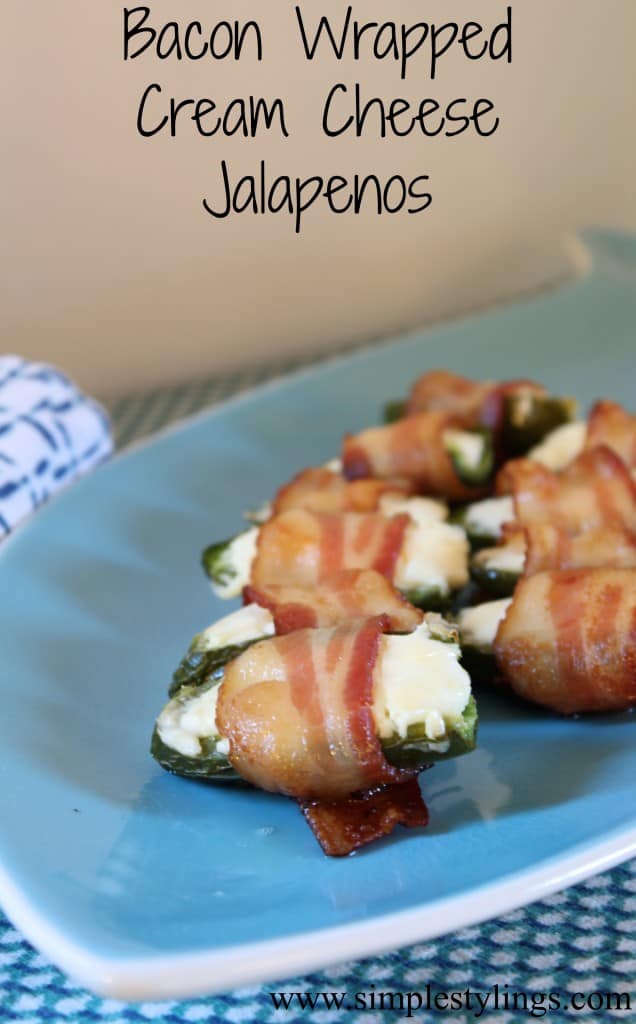 The recipe came at a perfect time because we have jalapenos in our garden that were ready to be picked and I've been trying to decide what to make with them. Aren't they pretty??? Oh yeah, we grew these!
First, cut your jalapenos in half and scoop out the insides with a spoon. Michael recommended using plastic gloves but I didn't, oops! You know I like to take short cuts :)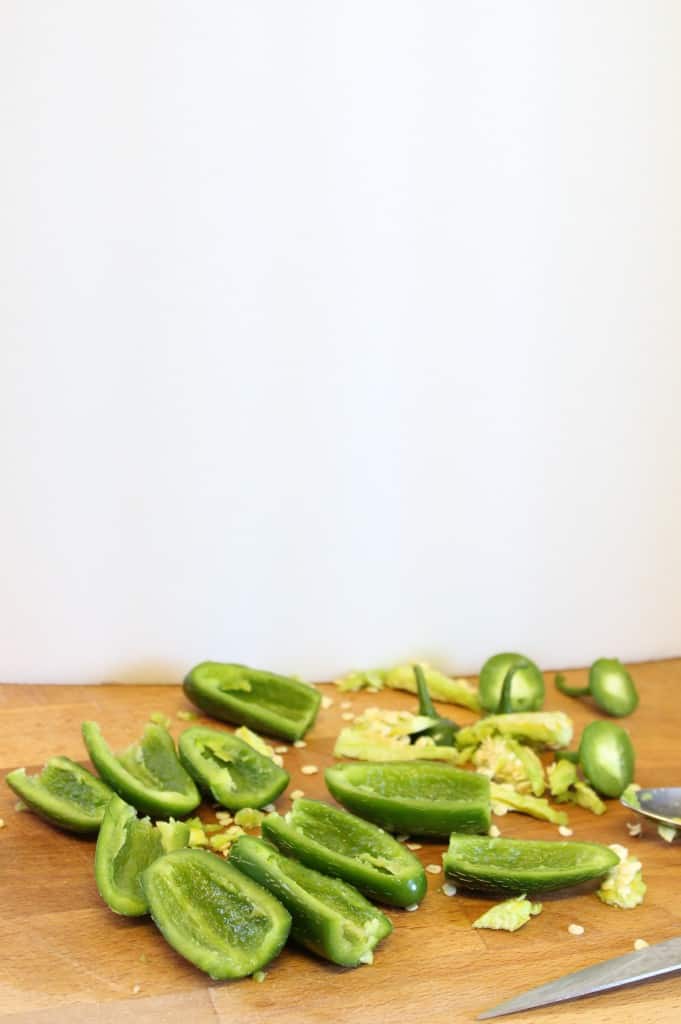 Fill each one with the softened cream cheese. Michael used a cream cheese and craisin mix but I didn't have any craisins on me and I'm trying to each less carbs these days so I left them out.
I definitely used Michael's instructions for cooking the bacon on a pan covered in tin foil for 8 minutes on 350 first just to get the bacon cooking. Then I wrapped the bacon around the jalapenos and baked them for 25 minutes. If you cook the bacon some first by the time everything is finished baking the bacon will be crispy. I don't know about y'all but I don't like partially cooked bacon.
Here is the recipe:
Ingredients
Jalapenos
Cream Cheese, softened
Bacon
Instructions
Cut your jalapenos in half and scoop out the insides with a spoon. Place your bacon on a cookie sheet covered in foil and bake for 8 minutes on 350. I used half a slice of bacon each because my jalapenos were small to medium sized but if they were large I would use the whole slice. While the bacon is cooking fill the jalapenos with cream cheese. When the bacon is finished let it cool enough so you can pick it up and wrap it around the jalapenos. Place them seam down on the same cookie sheet and bake for 25 minutes on 350.
This is a delicious and low carb appetizer that is so easy to make! What do you think? Do you love bacon, cheese and jalapenos as much as I do?
***
Make sure to check out my easy honey and goat cheese app and avocado dip!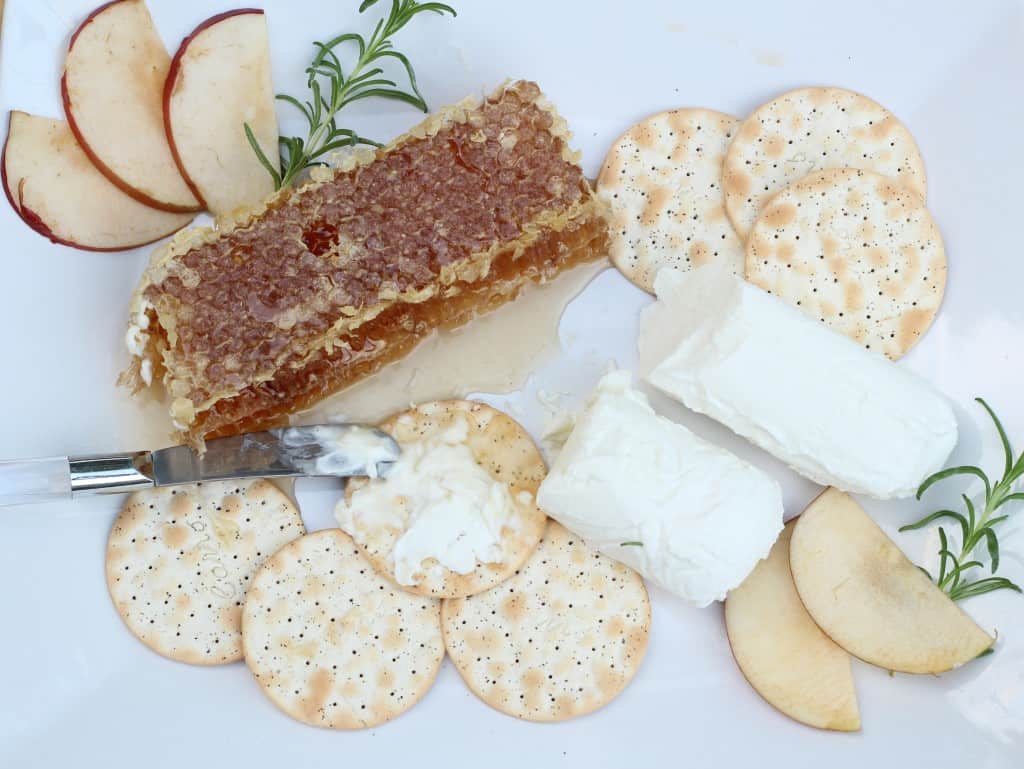 LINKING UP:
Restless Arrow // Nap Time Creations // Just A Girl & Her Blog // Place Of My Taste //