Blogger Stylin' Home Tours: Thanksgiving Tablescape 2015
{Photos by Laura Sumrack}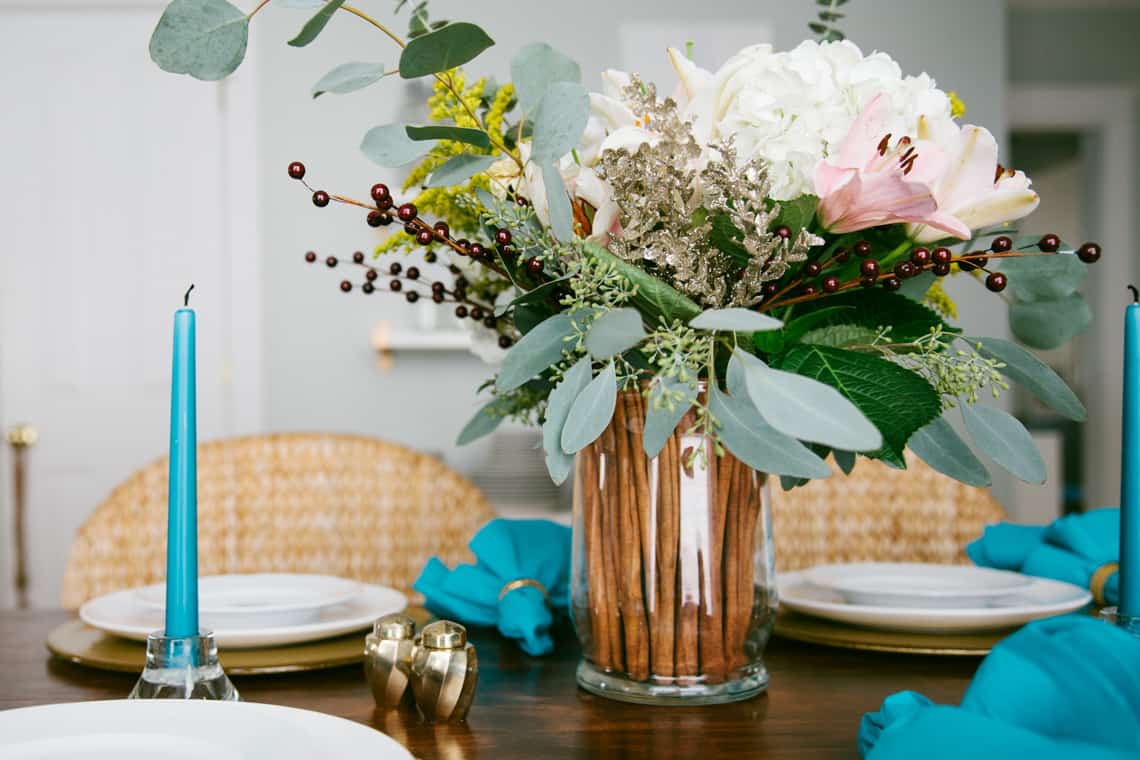 One of my favorite weeks of the year is Blogger Stylin' Home Tours and I'm so happy it's hear! If you are stopping by from my sweet friend Cassie's blog, Primitive and Proper, well welcome! I'm so glad you're here!
For once – and I mean one time only – I was ahead of the game and it felt SO good!I was really excited to create this fall centerpiece made with faux and real flowers and filled with cinnamon sticks! Aqua, turquoise, teal and really any shades of blue (except Duke blue) are my favorite colors so I made a point to incorporated them in where I could.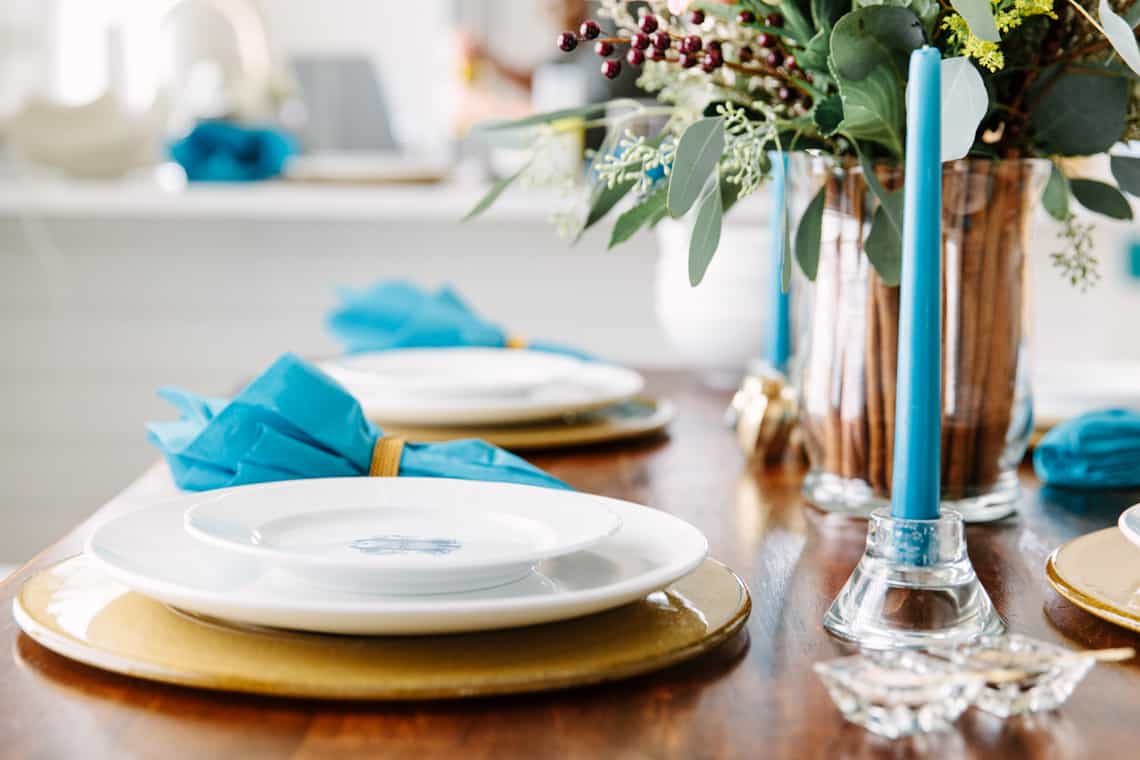 These monogram salad plates from Sasha Nicholas were the stars of the show! I came across these beautiful monograms at the BHG Stylemaker Celebration and I fell head over heels! I've never had a particular thing for nice dishes but that all went out the window once I met these beauties. I'm officially obsessed! They have so many unique font types and also carry these same plates with gold rims! Swoon!
And thanks to Eddie Ross' wise teachings I hope I came close to mastering a little bit of modern mix! I paired these elegant salad plates with white Ikea dishes and thrifted gold chargers. I used turquoise candles in modern glass holders next to vintage brass salt and pepper shakers. Oh, and one of my favorite things are my paper napkins corralled by fancy gold napkin rings. The key here is to double up the napkins so they are more full and fluffy!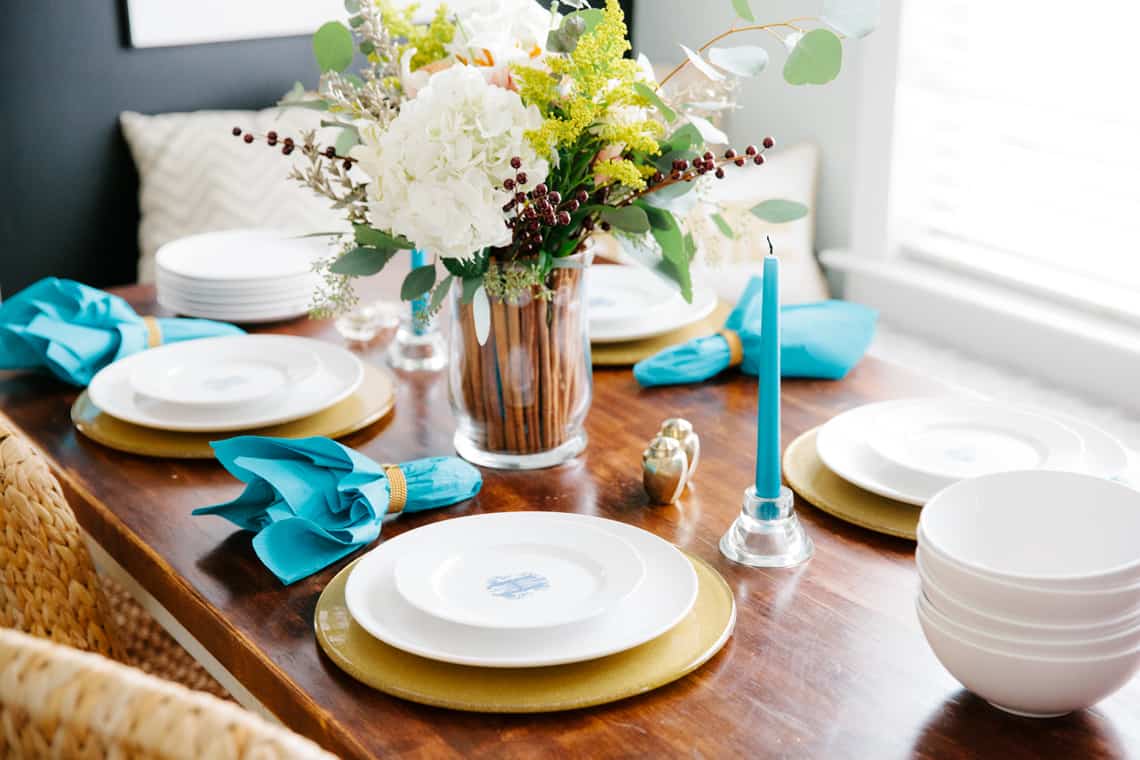 I mean my little Southern heart just skipped a beat when I opened up the box and laid my eyes on those amazing H's!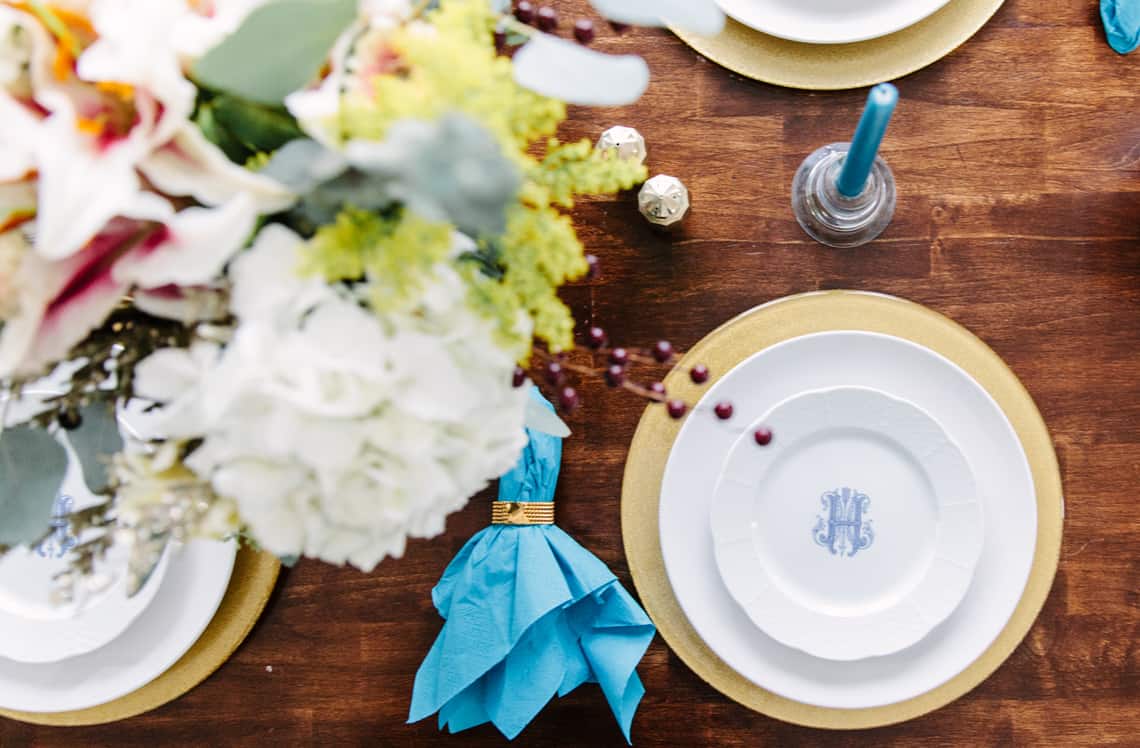 Here's another sneak peek into the almost completed kitchen reno! I promise it will be unveiled soon enough!
And in case you were wondering, yes there are some photos here that were staged for various projects in the works but a real party did happen….that is until my sweet boy knocked his head into the window sill and I had to send everyone home and make a quick trip to urgent care for stiches :( That was definitely an interesting way to start Halloween! Don't worry girls, we'll do it again soon!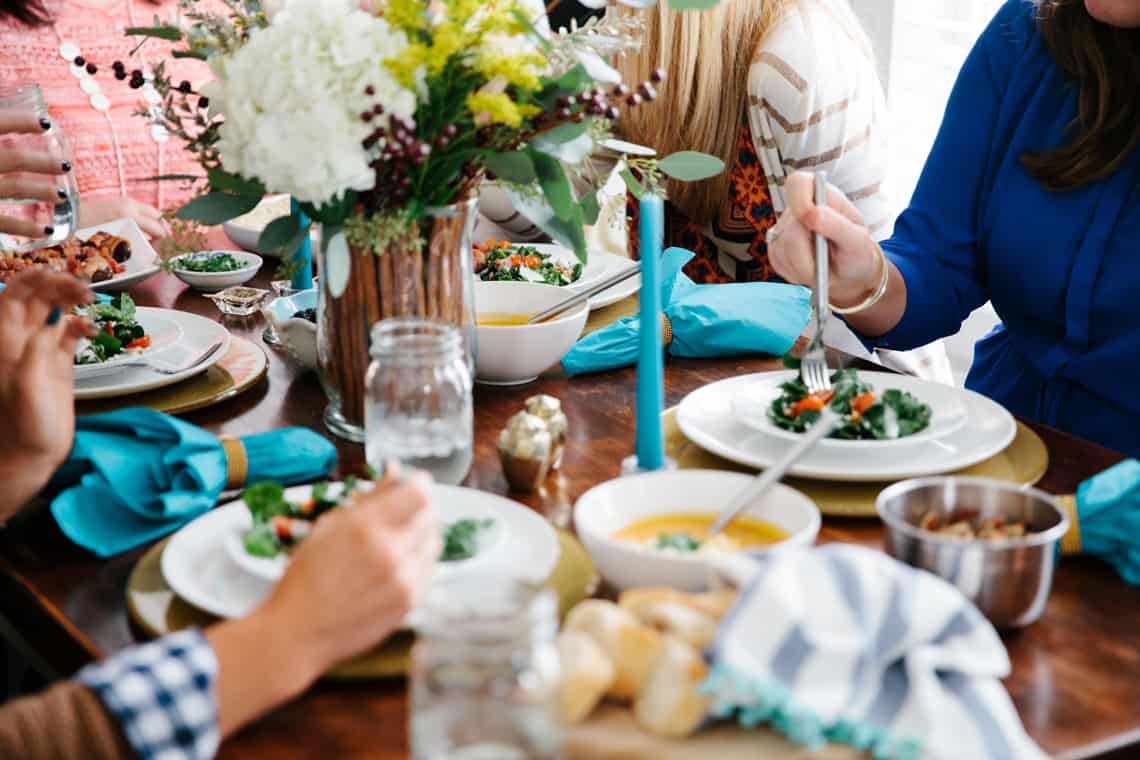 Well that's a wrap but stay tuned for an upcoming Friendsgiving post and a few other secret projects I'm working on!
Make sure head over to Amanda Katherine's blog for the final stop the tour! And a HUGE thanks to our wonderful host, Lindsay of The White Buffalo Styling Co. for always putting on the best event! If you missed any of the tours so far you can start from the beginning at The White Buffalo!
And I'd love for you to follow along on Instagram and Snapchat (simplestylings) this weekend was we travel and eat our way through low country with Toyota!
You can follow the rest of the tours here:
Monday:
The White Buffalo Styling Co.
Blissful Bee
Tuesday:
A Storied Style
Claire Brody
Chic Little House
withHEART
Wednesday:
It's the weekend y'all!
Cheers!

{A special thanks to Sasha Nicholas for providing the most perfect monogram plates! My raving reviews are all my own!}