Home of the Month: My Parents Cozy Patio Home
Home of the Month: My Parents Cozy Patio Home
Happy Monday friends!
I hope you all had a great weekend! I really can't believe that it's the last weekend in April already but somehow it is. As quickly as this month has flown by though, I am excited that it's Home of the Month time again.
This month I'm sharing my parents current (but not for long) Lake Norman patio home. Yes, my parents change houses like we change shoes, but that's all I've ever known and as a decorating fanatic it never seemed to bother me. My sister, on the other hand, would probably argue the opposite.
Nonetheless, they are spending more and more time at the #OIBHappy house (and can you blame them?) so they decided to downsize and are moving into a waterfront condo for the time being. Who knows, the condo may show up here as another one of their HOM features in the coming months.
Now without further ado, enjoy the tour…
The soothing colors used throughout most of the home are Sea Salt, Silver Strand and Repose Gray by Sherwin Williams.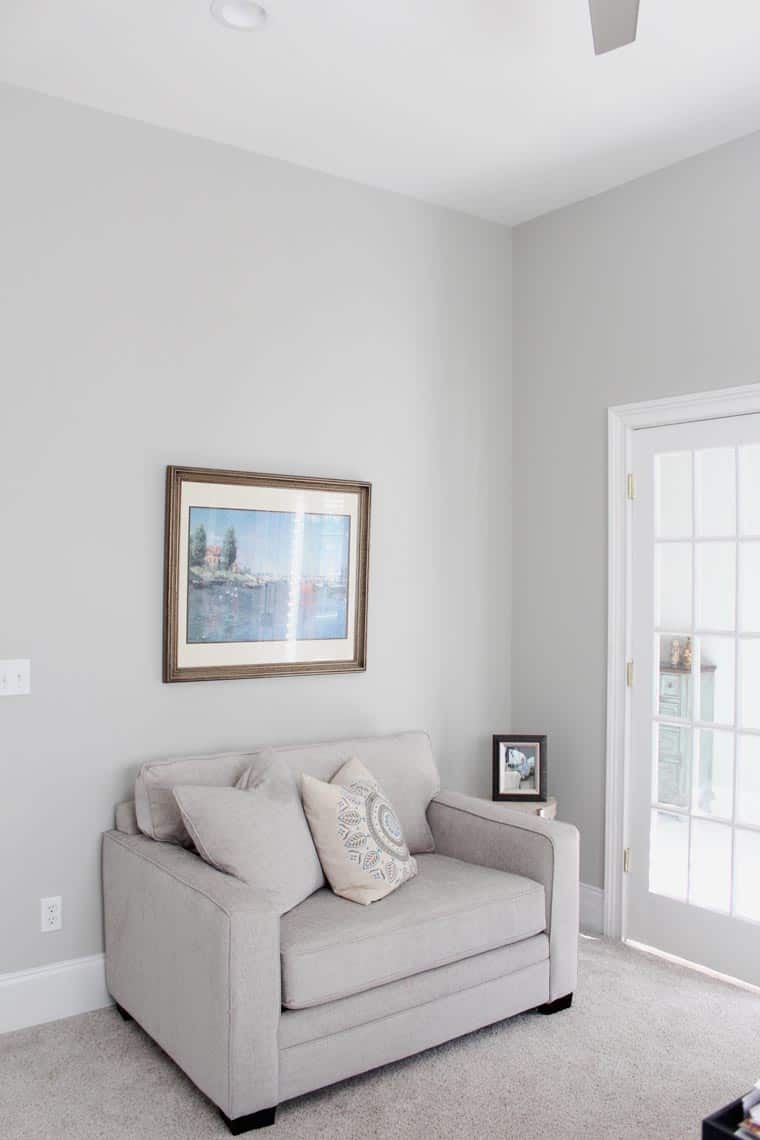 asdf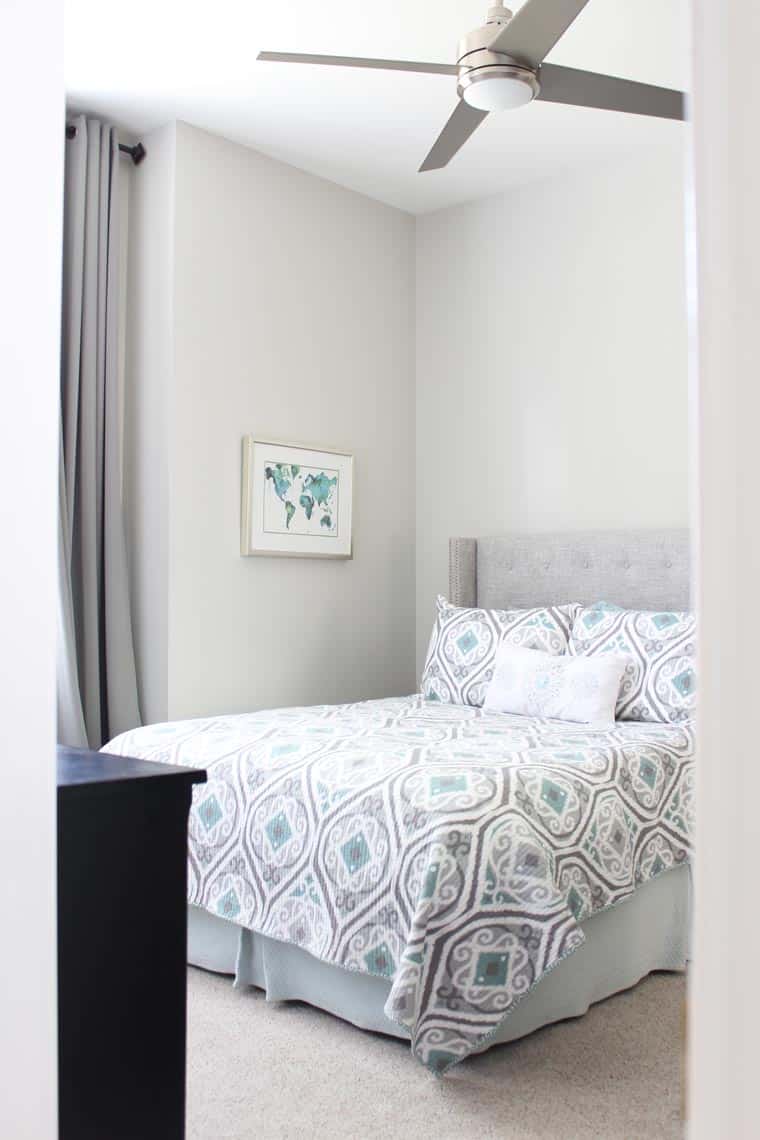 I love the uncluttered state and monochromatic look throughout their home.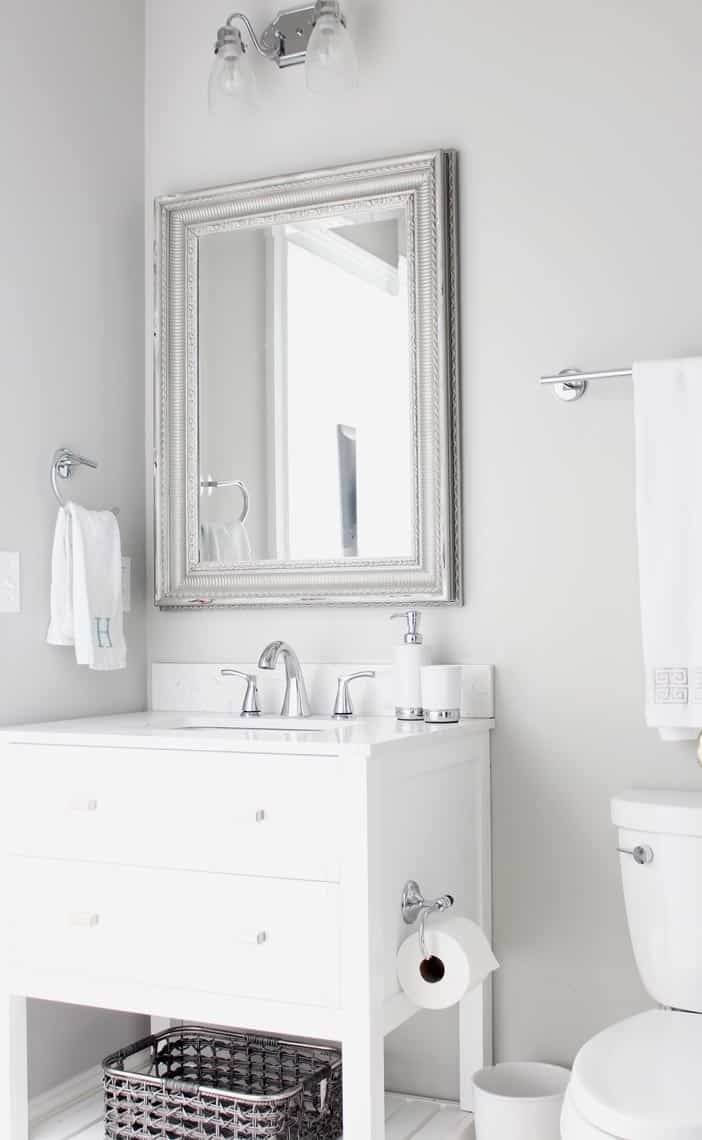 The pops of turquoise are pretty much my mom's signature move and I love it!
The house is so sunny and cheerful and I love all the archways.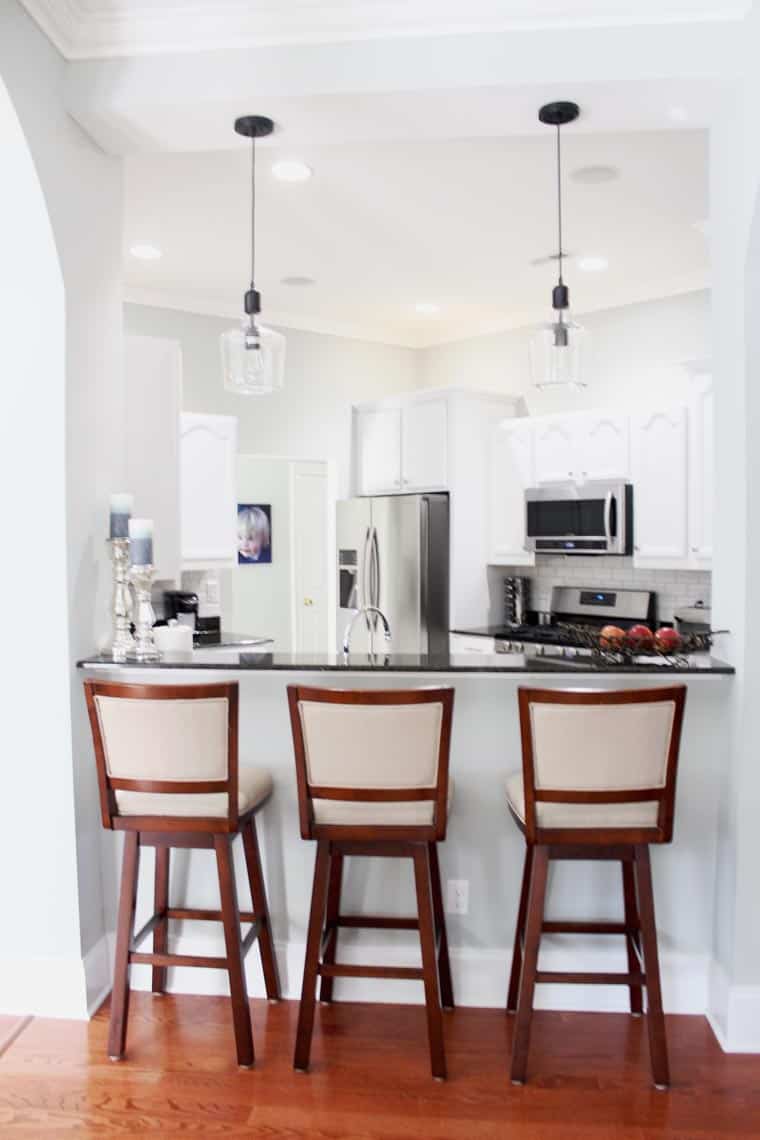 The cherry wood floors are not necessarily our favorite but they definitely warm up the space!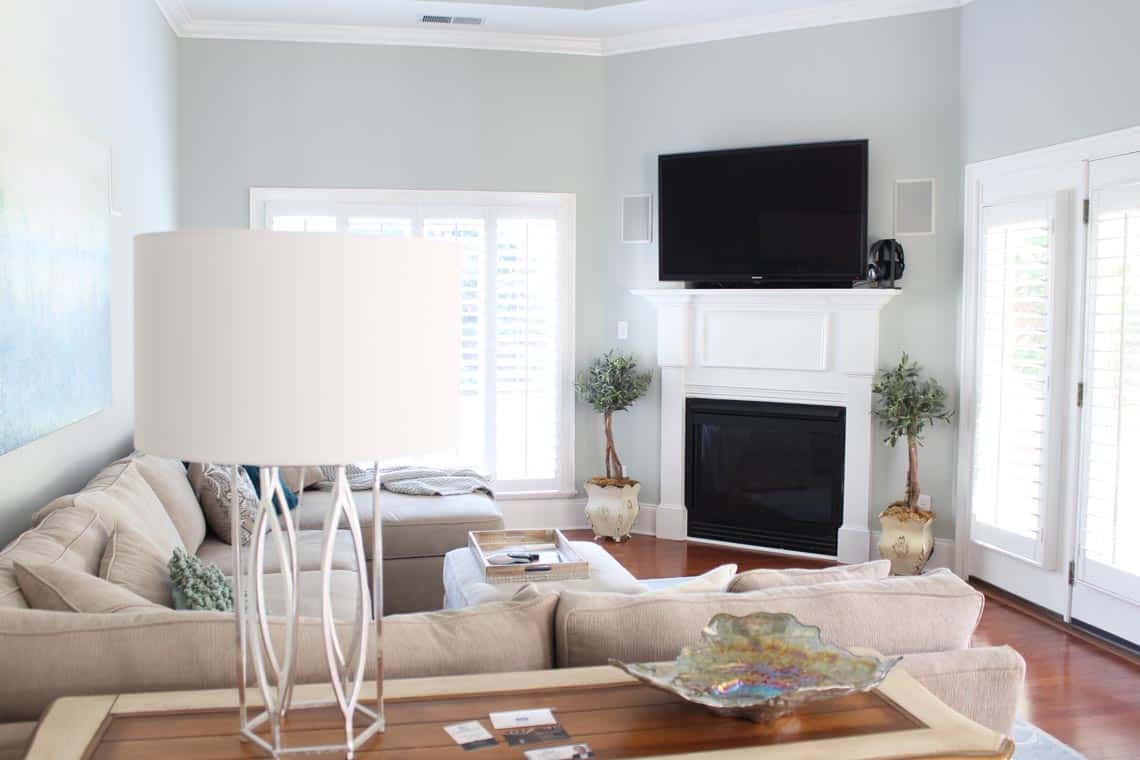 This is probably our favorite spot in the house, perfect for family dinners in from of a basketball game or golf match and watching the kids open Christmas presents.
More simple cozy details.
Another light-filled room.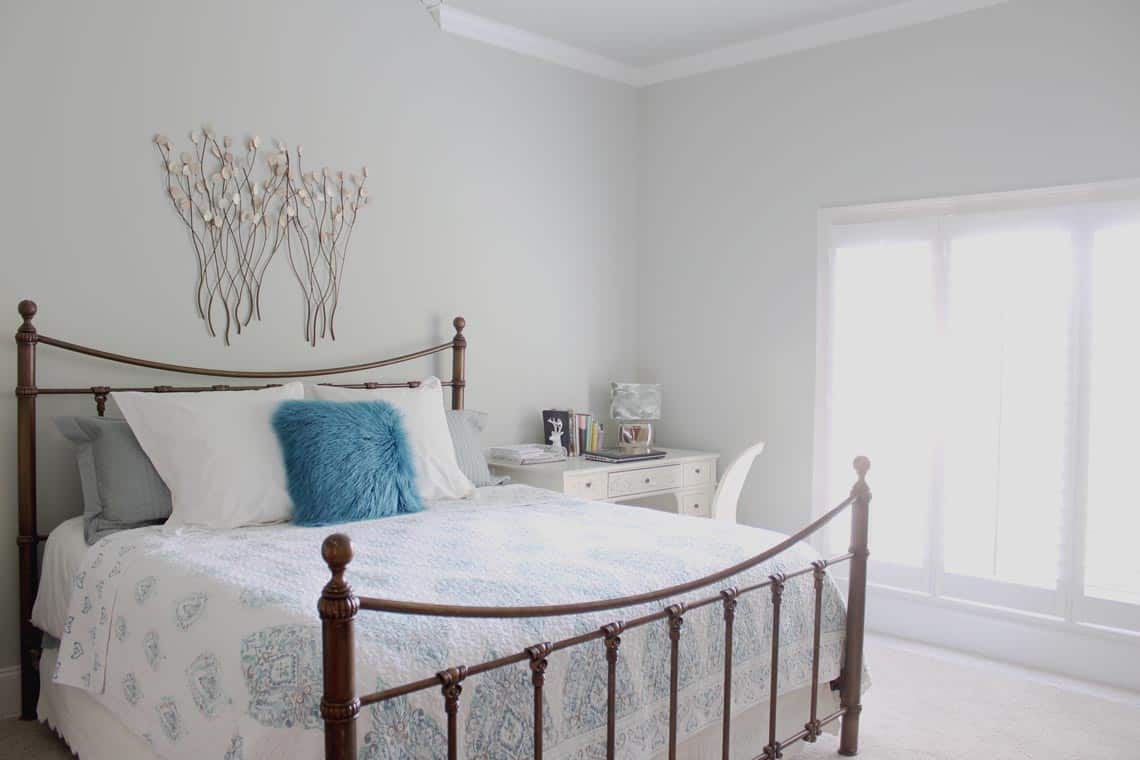 asdf
The master bathroom is the most recently remodeled space it these pictures definitely don't do it justice. There is a lot of light in there and it's a hard angle for pictures but I promise it's gorgeous!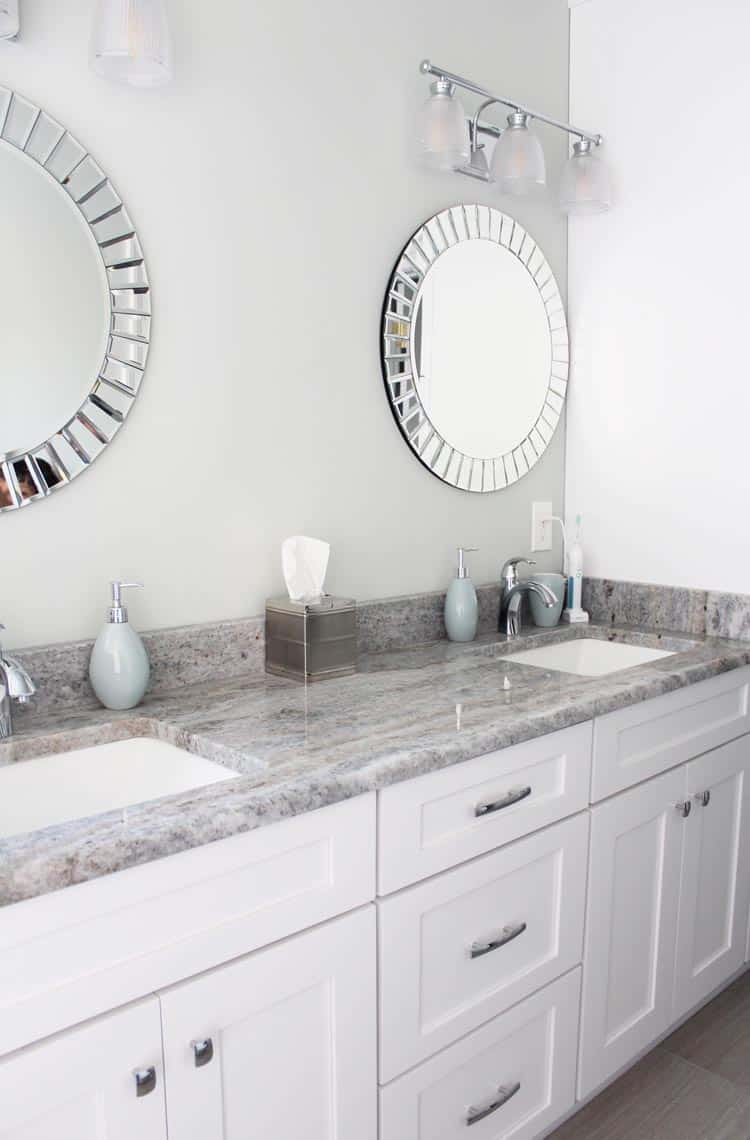 The outdoor space here is to die for although again, my pictures don't really tell the whole story. The yard is very private, almost secret garden-like, and spacious at the same time.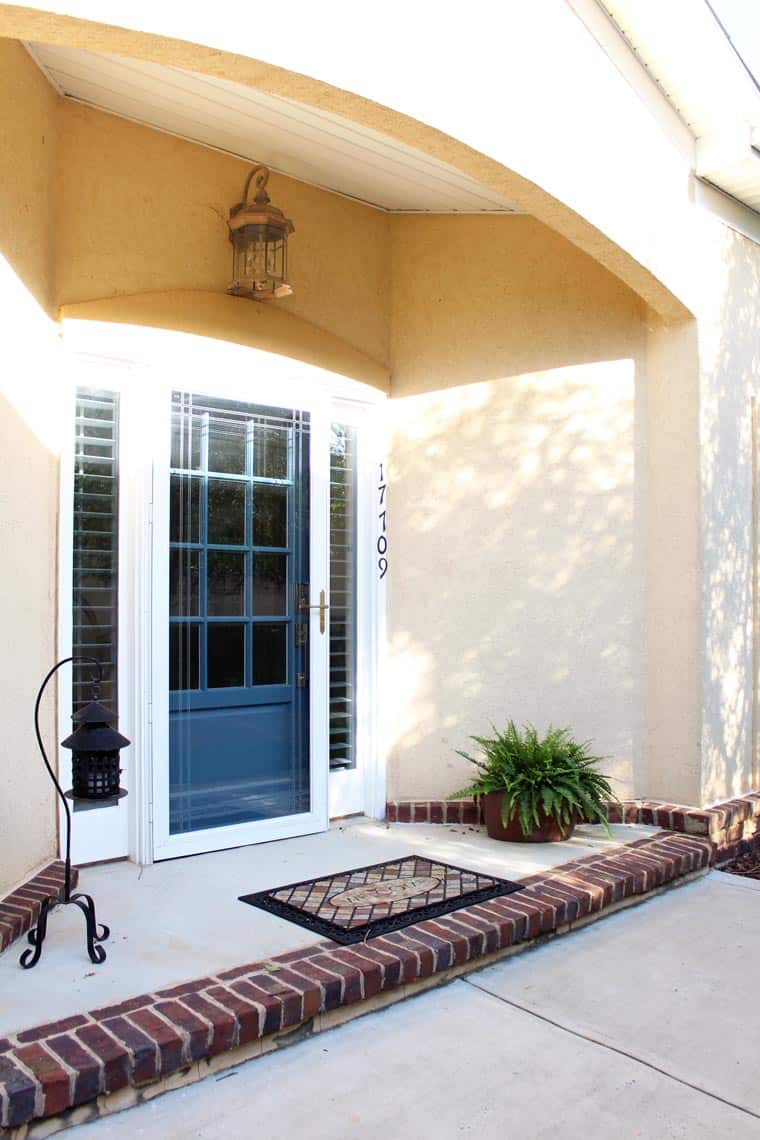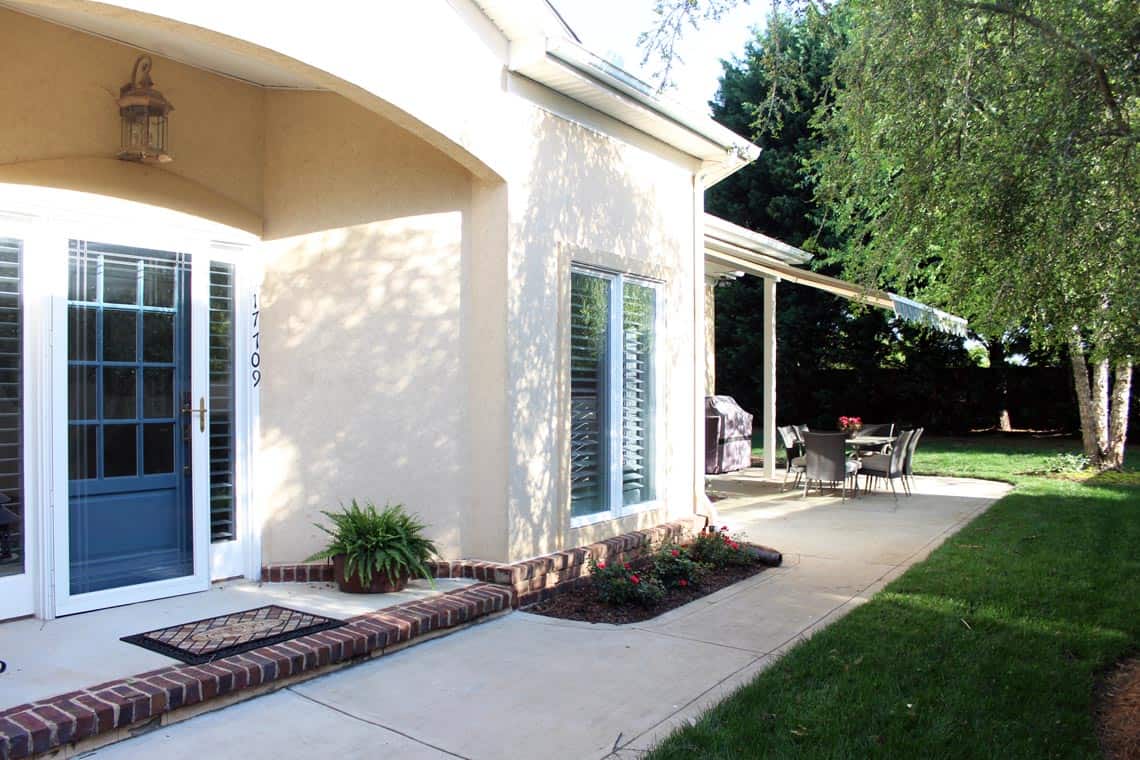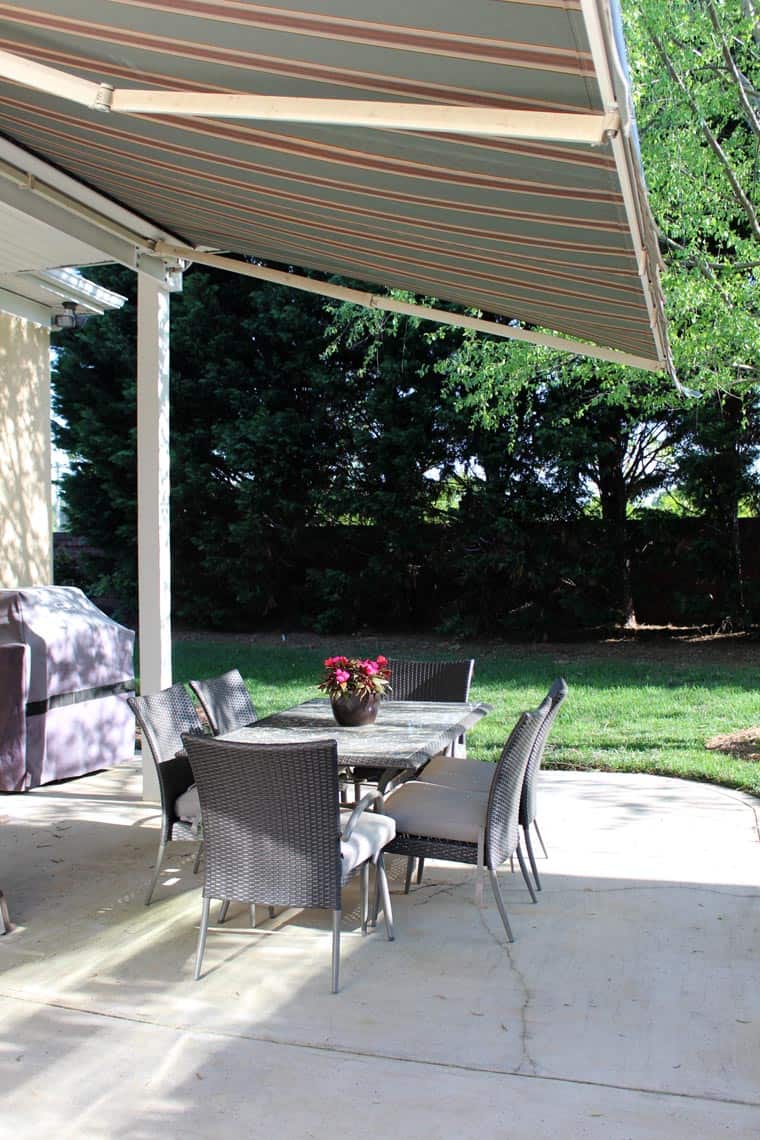 So what do you think? Everything about this place is cozy and livable to me but that is more of a reflection of my parents than it is the actual space. I do love my mom's decorating and the thought that she puts into it. My parents have always kept a tidy house which is partly why I am so drawn to organizing and decluttering but it can feel a bit difficult to live up to at the same time…but I wouldn't have it any other way! :)
It would have taken me months to locate all of the sources in their home but if there is a particular question or item you are looking for feel free to leave a comment below and I'll do my best to locate it for you!
We have a lot of good stuff coming up over the next few weeks including our deck reveal and Kevin's bedroom makeover so make sure to check back regularly or subscribe to get our posts via email!
Cheers!