HOM: Carrie Waller's Mid Century Modern Dream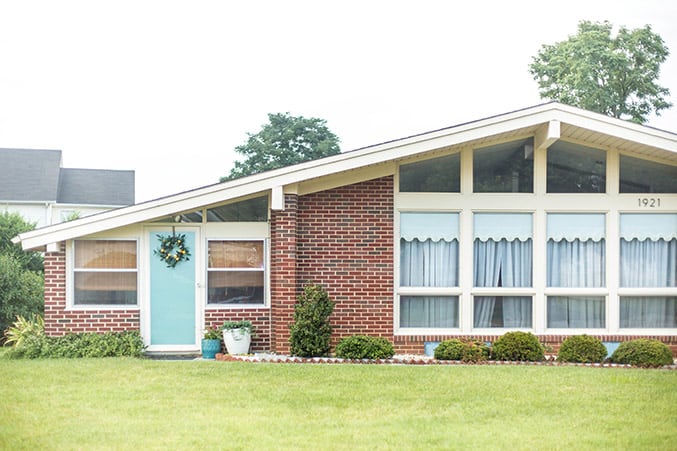 HOM: Carrie Waller's Mid Century Modern Dream
Good morning and happy Wednesday friends! If you read the title of this post you know what day it is! The Home of the Month tours are definitely my favorite posts of the month!
It's so fun to peek inside someone else's home and I love sharing all types of different home decorating styles with you. Carrie Waller's mid-century modern home is the perfect addition to this series. Dream Green DIY is the name of Carrie's blog and she is an incredibly talented writer and decorator with major DIY skills! Her styling and photography are equally matched!
Carrie loves trying out new trends and experimenting with color and pattern but mid-century modern is definitely her go-to style! She and her husband recently bought this adorable brick ranch outside of Charlottesville, VA and have transformed it room-by-room into their own little slice of mid-mod heaven.
Now, I'll be quiet and let the pictures do the talking! Now come on in and enjoy the tour…
Do I need to say anything about this bar cart set up other than I am head over heels?!
I love a good snake plant too! They are so dramatic with their deep green, stick-straight leaves. Maybe one of my favorite house plants of all time. I think every home needs one!
As you work your way through Carrie's home you'll see the consistency in her color palette from room to room. I think this is an important element in home decorating. Rooms don't have to all look the same but if you carry a couple of colors throughout the it will definitely look more cohesive.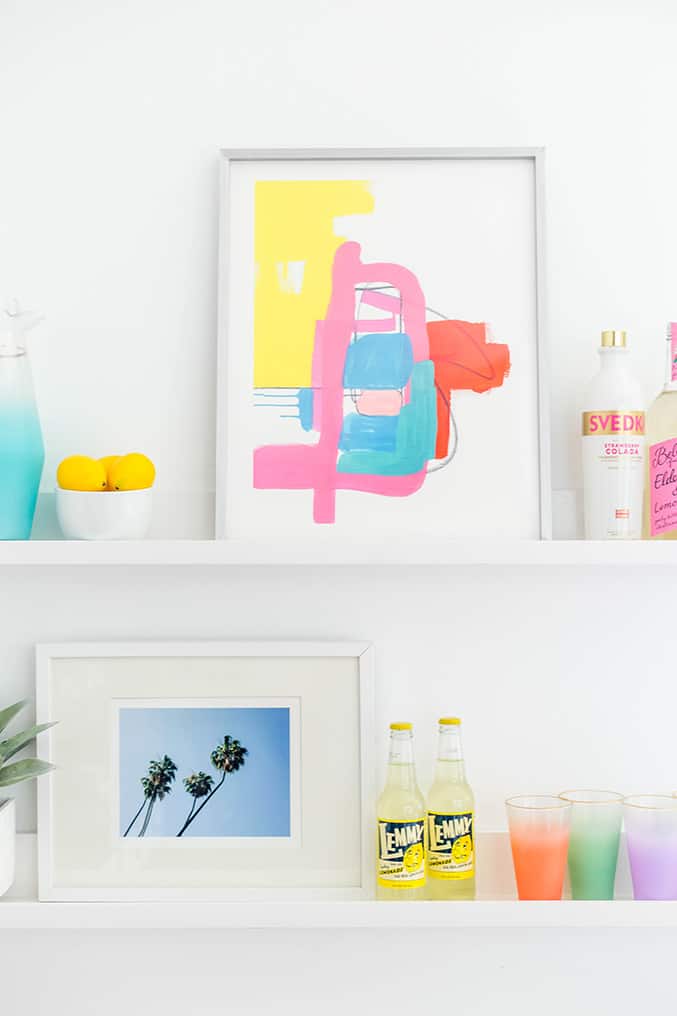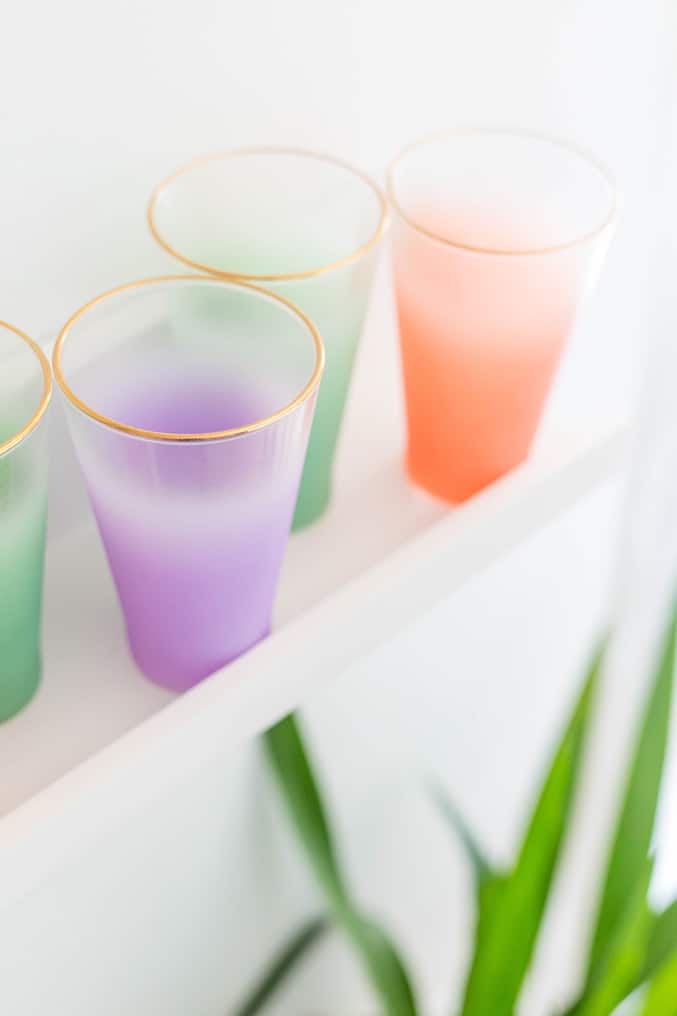 It's so fresh and light and makes me want to pull up a chair at a beach bar and have a margarita!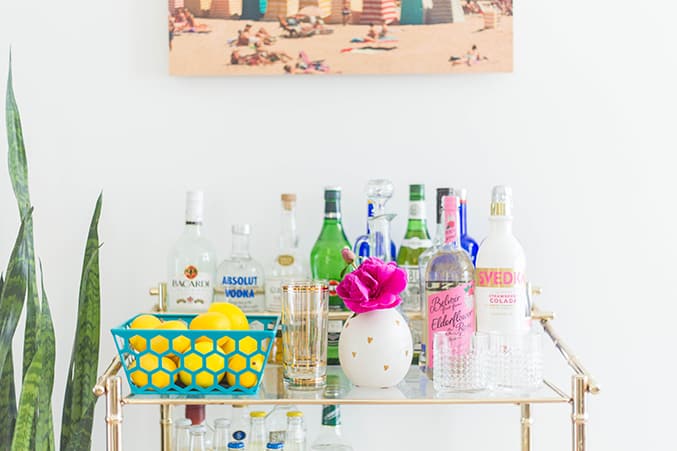 This might be one of my favorite spots in Carrie's home. I love the aqua chair and record player and how she has placed the artwork in contrast to the furniture and TV. It feels very balanced.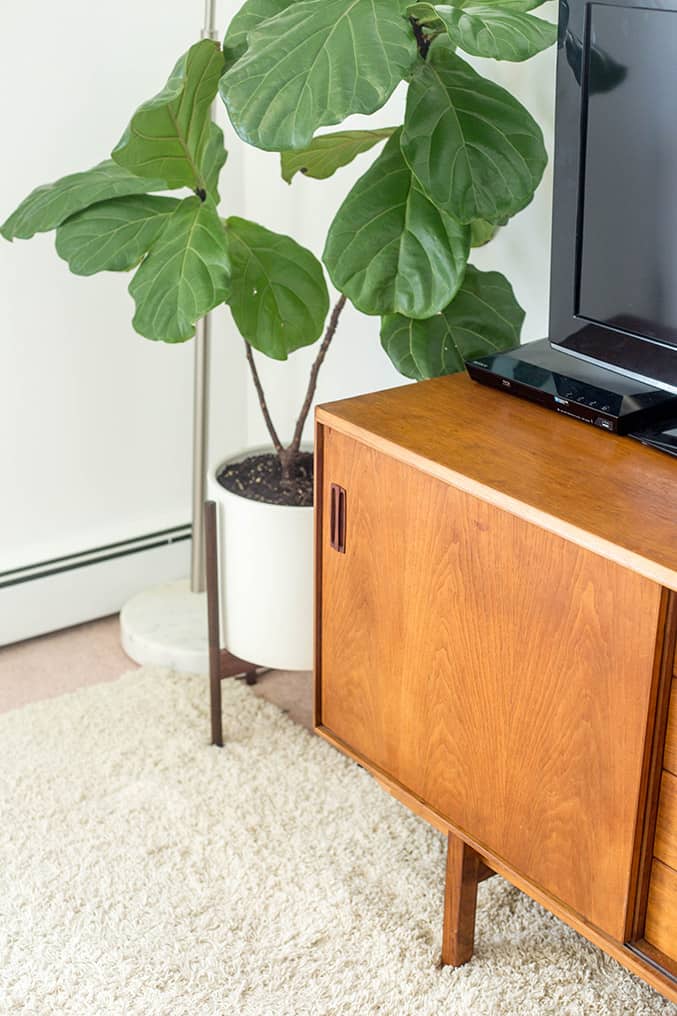 Plants always make a room feel more homey and I love the arched floor lamp! Did you notice the layered carpets too?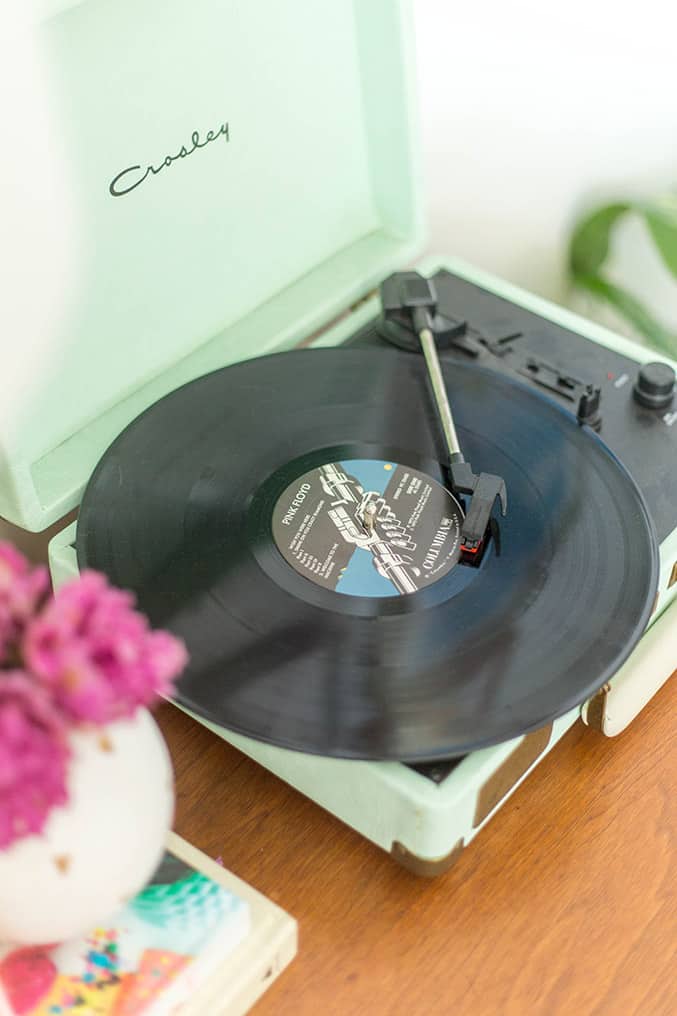 I just love this classic fireplace and mantel and I'm pretty sure that's one of my favorite Target mirrors hanging above the mantel.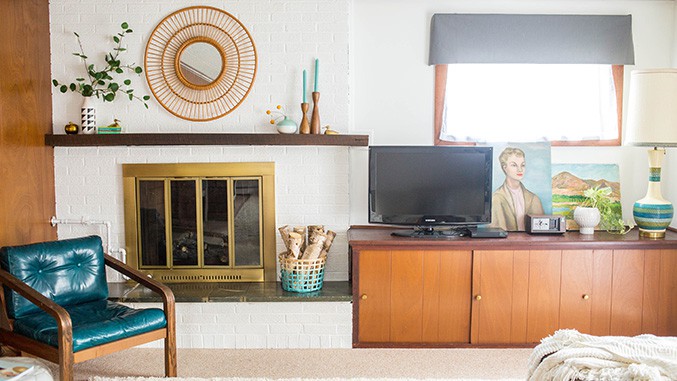 I think this room is so cozy!
I love the minimal but colorful decor. The colors really pop in a neutral room.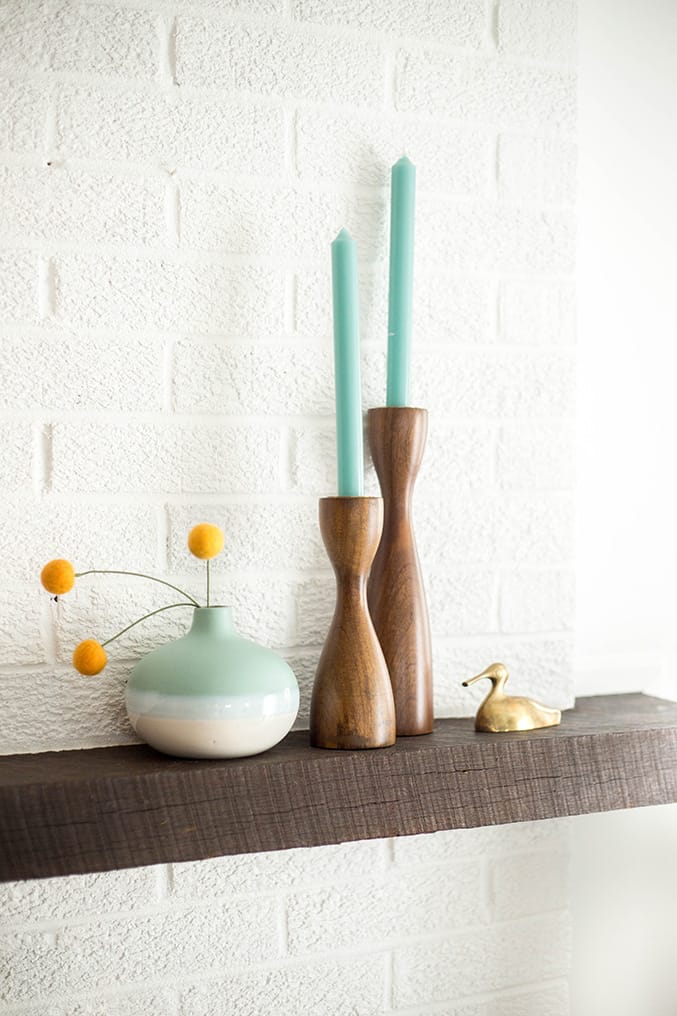 How fun are these bean bag chairs! I don't think I've ever seen leather-looking bean bags! I could plop down right here and read a good book for hours!
More plants and fun artwork.
See the color palette flowing into the master bedroom? Such a pretty wall color and I love the DIY headboard!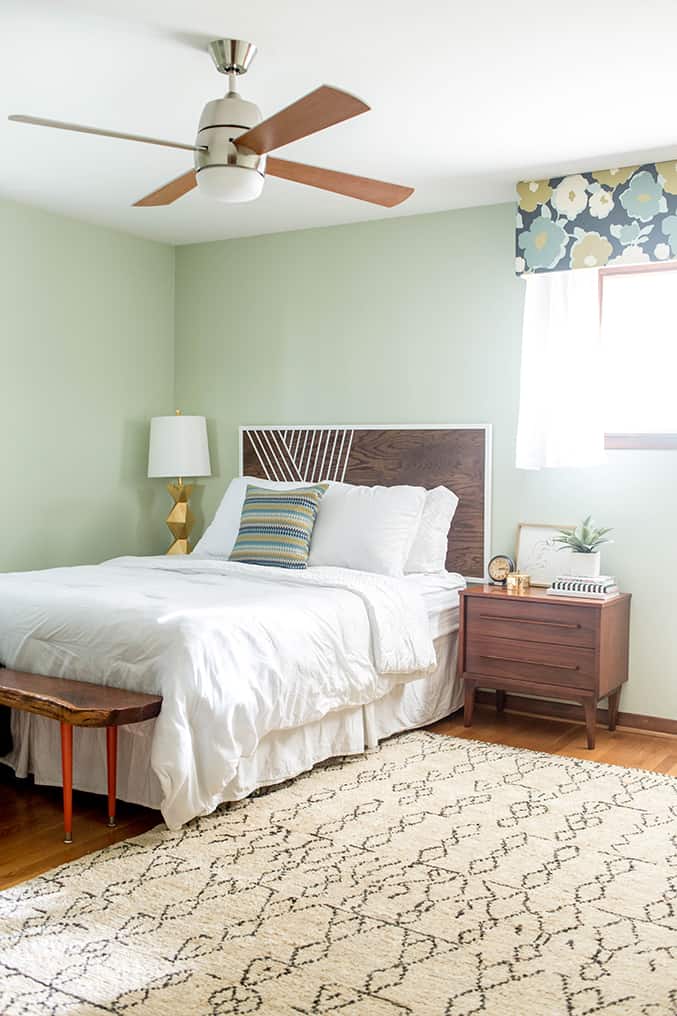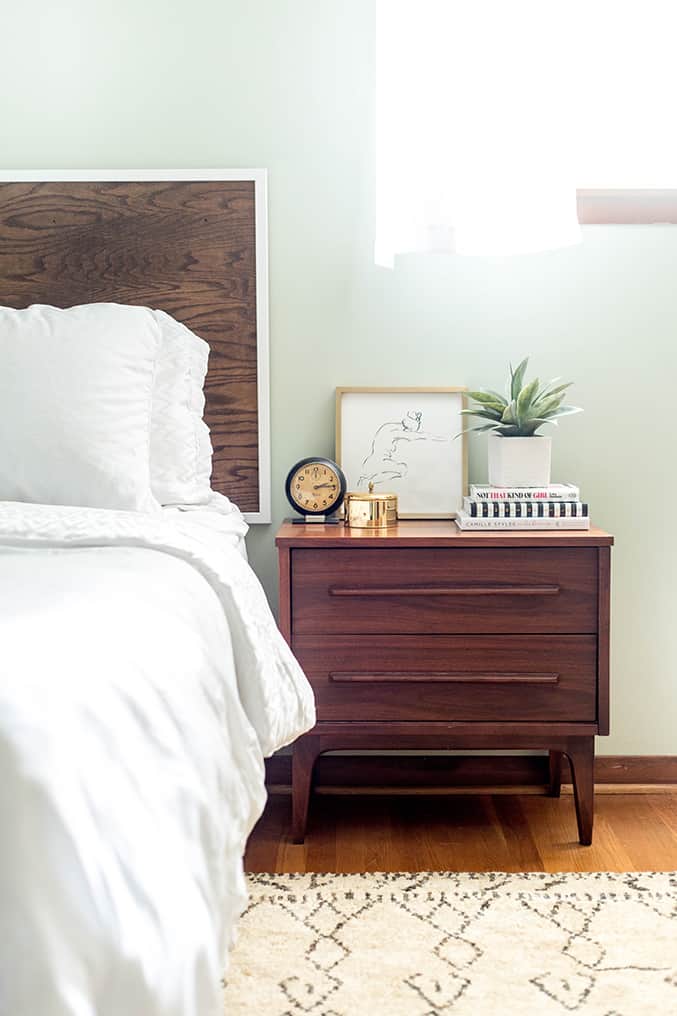 How great is this dresser??? I need this for my dining room right now!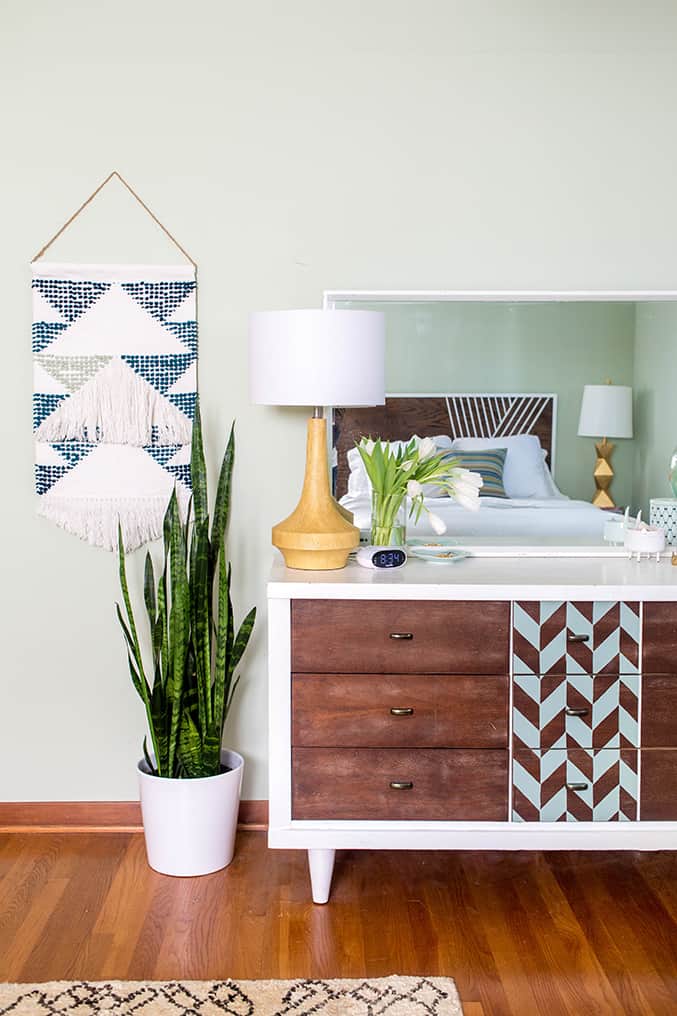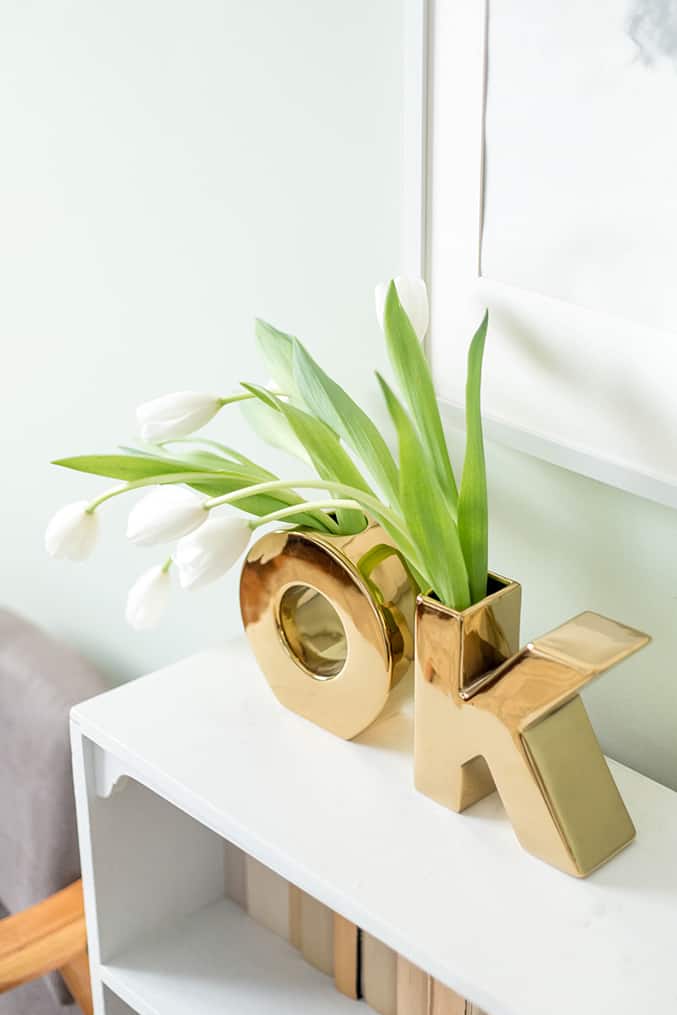 One little trick that Carrie used, that I have also used in my office, is to arrange books on a bookshelf with the spines toward the back. This makes the shelf look less busy and calms the eye. You should give it a shot and see how you like it! I personally love it because I don't want the color of the books on my shelves competing with my decor.
And there you have it friends! I think this is such a fun space and you can tell that Carrie put so much time and effort into it! Carrie and I have become friends over the last couple of years and I can tell you she is just as sweet as her home! Make sure to check out her blog and read about all her projects. She will blow you away with all of her talents!
If you missed any of the previous Home of the Month features you can check them out HERE. Also, if you have a fabulous home tour and would like the chance to be featured in the Home of the Month series post a picture on Instagram using the hashtag #SSHomeoftheMonth and I'll check it out.
Cheers and have a wonderful rest of the week!