2017 Cozy Christmas Home Tour
2017 Cozy Christmas Home Tour
Happy Thursday you guys! You know it's going to be a good day when it's Christmas home tour day! I'm so excited to be a part of Marty's (A Stroll Thru Life) Christmas home tour once again and share the blogosphere with so many talented ladies!
If you're visiting from Hymns and Verses (or any of the other homes) – welcome! We hope you enjoy touring our home and isn't Doreen's home fabulous?!
Before we get started I have a minor house keeping detail to fill you in on and friends it is not good news! My sweet, talented, kind-hearted photographer (and friend!), Paige Winn, is moving away and I can't tell you how sad I am about it! So…you guys are going to be stuck with my mediocre photography skills until further notice. Paige, you will be SO very missed but we wish you the best!
Now back to the regular programming. Welcome to our Christmas home…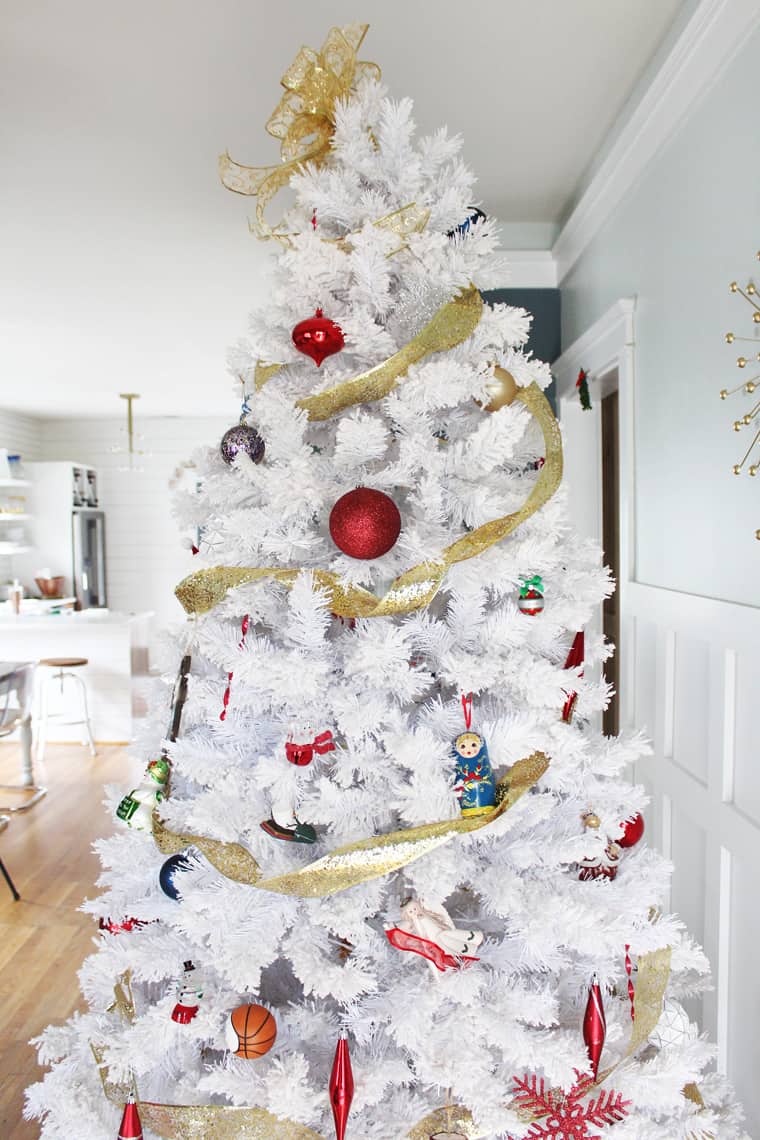 We started with our white tree and little man decked it with all of his favorite ornaments. I added the ribbon and the bow on top but for the most part he had free reign and I think he did a great job! I love how the red ornaments pop against the white tree.
A simple garland with a few cuties thrown in for good measure is all our mantel needs. Less is more ya know!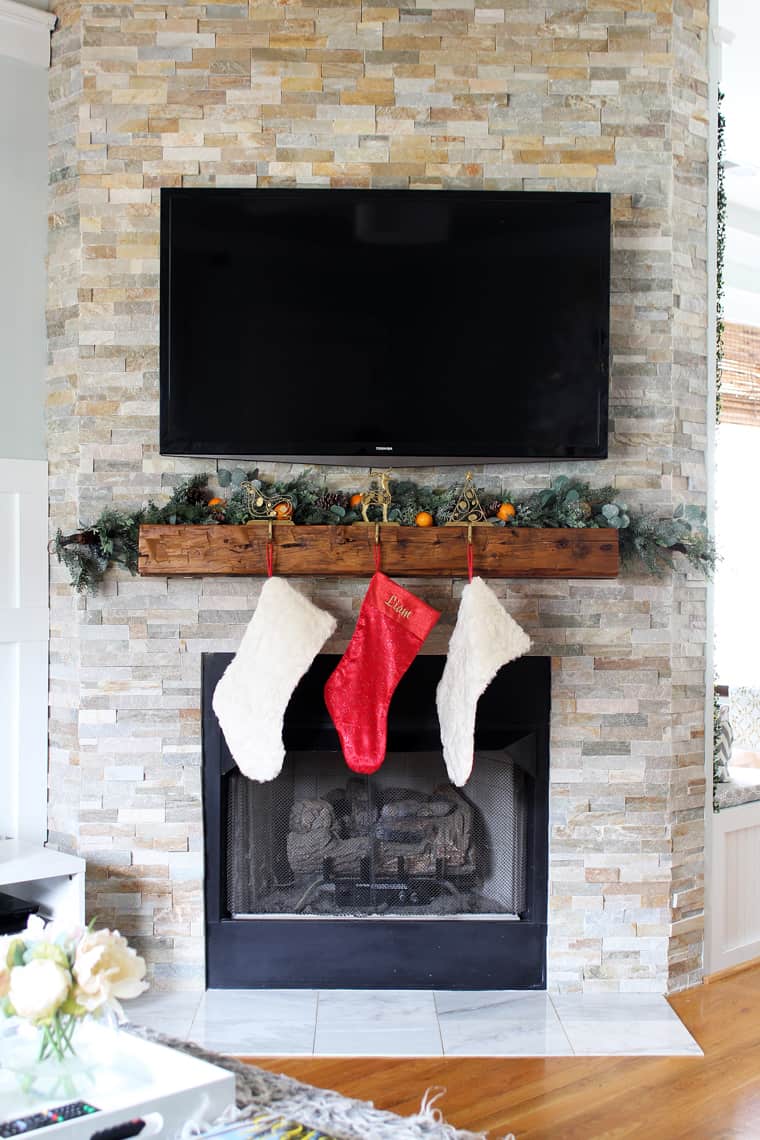 The bottle brush trees and the reflection of the Christmas tree in our round gold mirror is one of my favorite scenes in the house.
This cozy pom pom throw is the newest addition and it is SO soft! And of course blue (or deep teal in this case) is always my color!
I literally cannot catch a picture of our kitchen without having to shoo our crazy Grits off the counters! Geez…are all cats like this???
Shop our kitchen by clicking the images below:
[show_shopthepost_widget id="2943278″]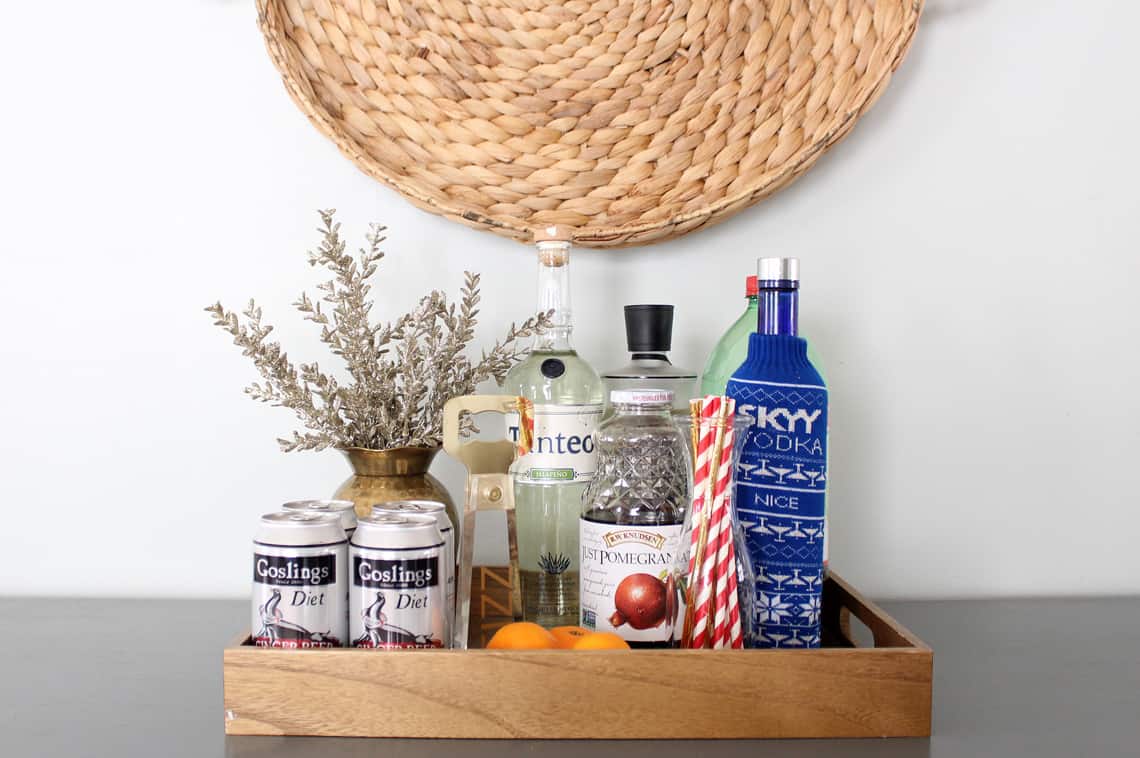 I also like to be holiday 'bar ready' and we made this pomegranate rosemary Moscow mule for a party this past weekend and it was delicious!
More simple holiday decor with these little white ceramic house tealight holders.
This silvery gold leaf garland is from At Home.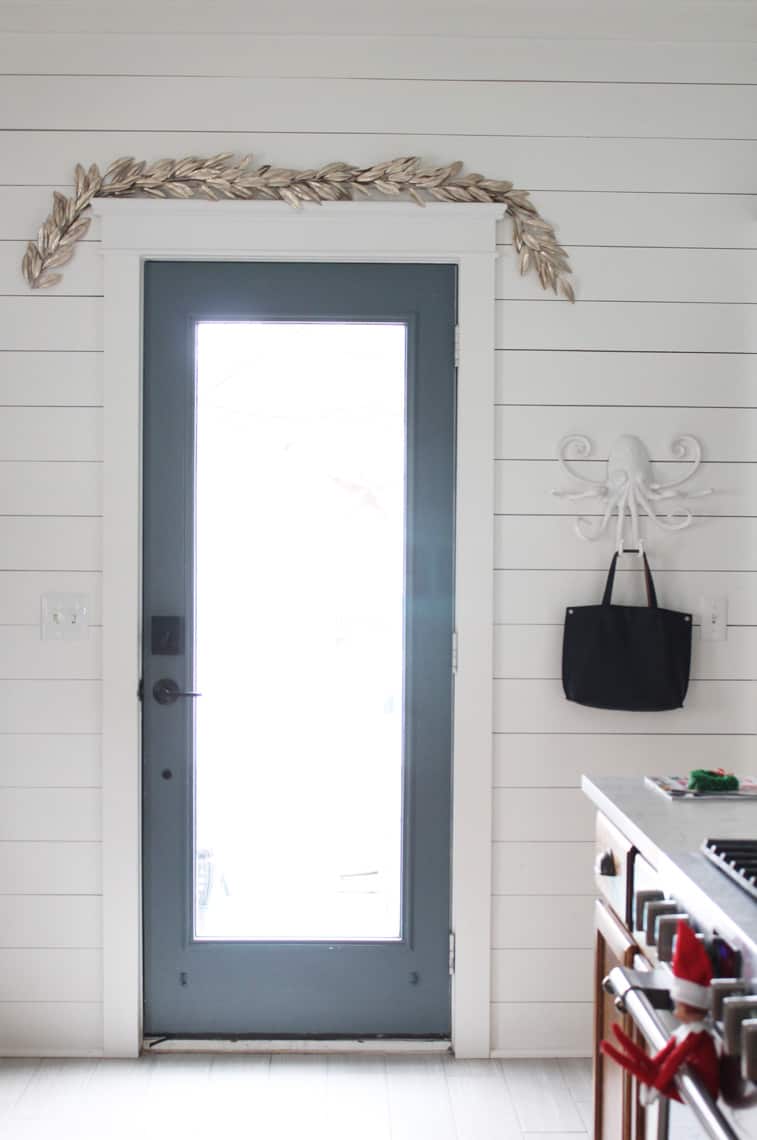 And there he is again…bad kitty!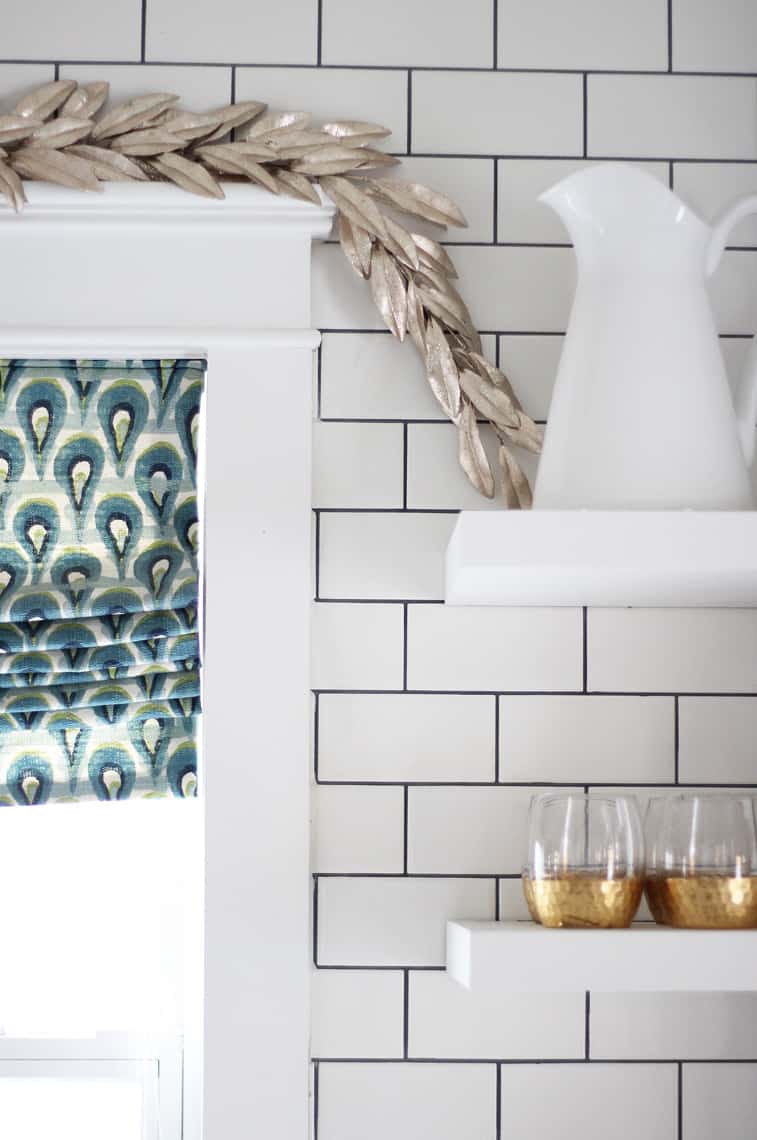 A few other Christmasy details: fresh mistletoe from Trader Joe's, a candle holder my son made in the bathroom and of course the adorable bottle brush trees.
Here's a better view of the tree and oops it does shed a little but I don't mind! It's way too pretty for me to be mad at it! This tree is from Lowe's but I can't find it on the website currently. I did find a similar one HERE.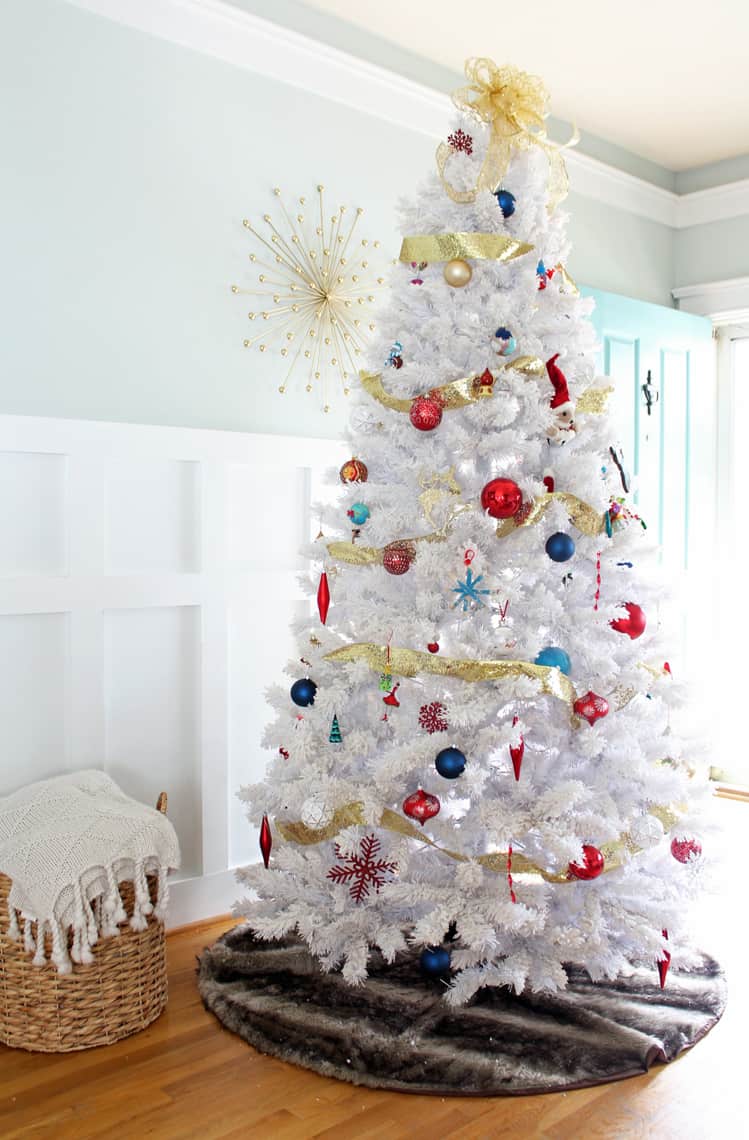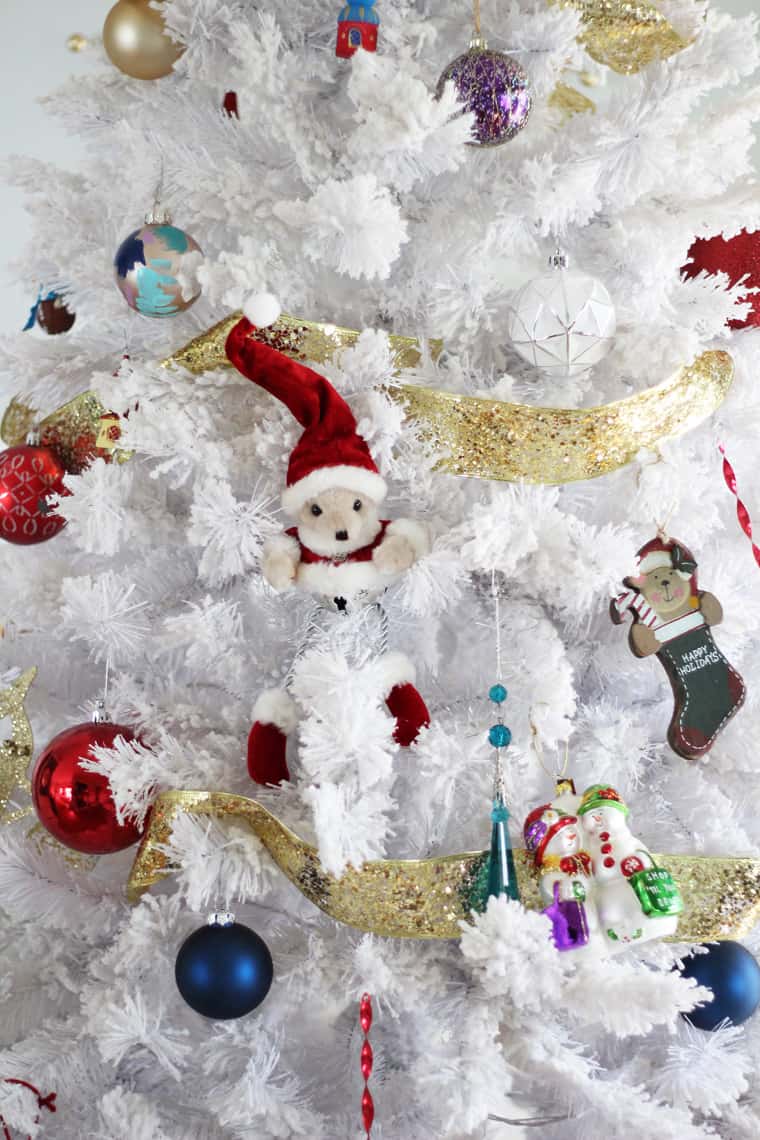 Our little crystal nativity set was a hand-me-down from my mom and it's my favorite!
Theres the camera hog again…
Shop our living room by clicking the images below:
[show_shopthepost_widget id="2943300″]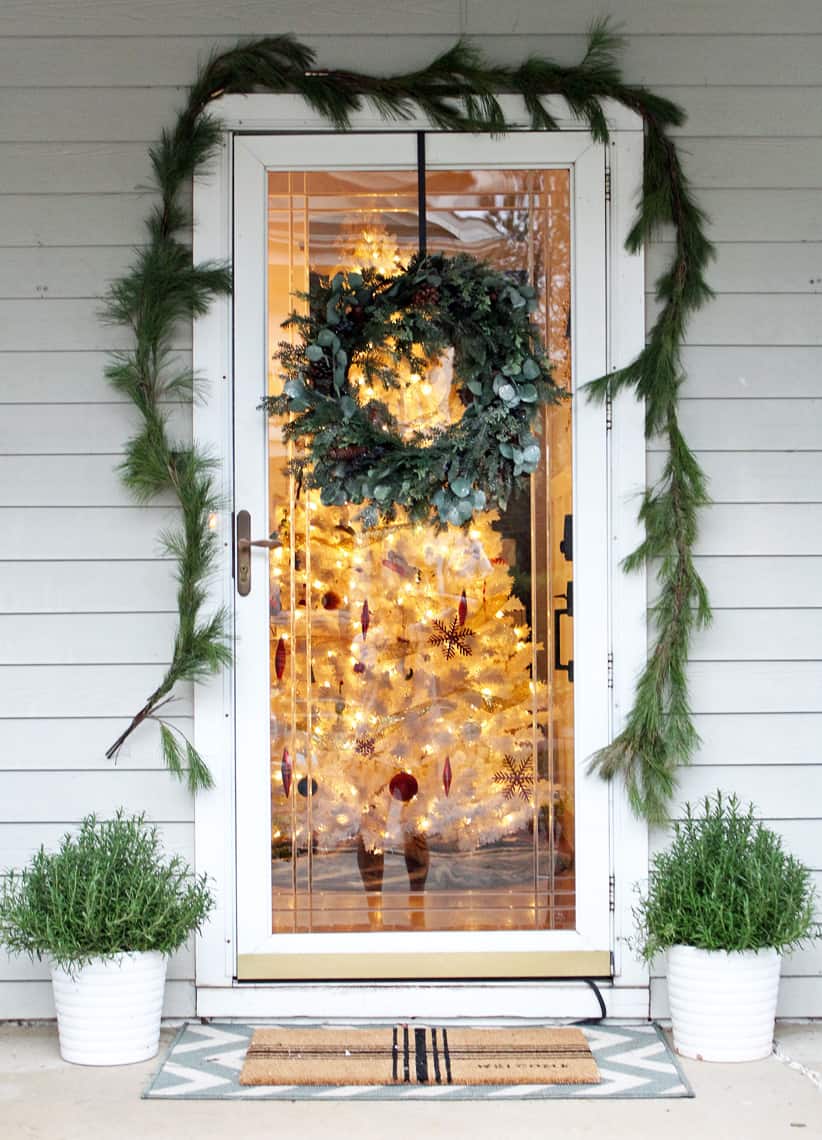 Well, that's a wrap! How did I do with my pictures? The old camera's a little rusty but I'll be back in the swing of things soon enough!
This is the last stop on the tour today but make sure to head over to Thrifty & Chic first thing tomorrow for the final day of the tour. Have a wonderful rest of your week friends and if you missed any of the other homes the full schedule is below!
Also, if you wanted to check out a few of our tours from Christmases past you can find 2016 HERE and 2015 HERE.
Cheers!

Monday – Dec 4th
Tuesday – Dec 5th
Wednesday – Dec 6th
Thursday – Dec 7th
Friday – Dec 8th
Far Above Rubies