Home of The Month: Sarah's Coastal Chic Pad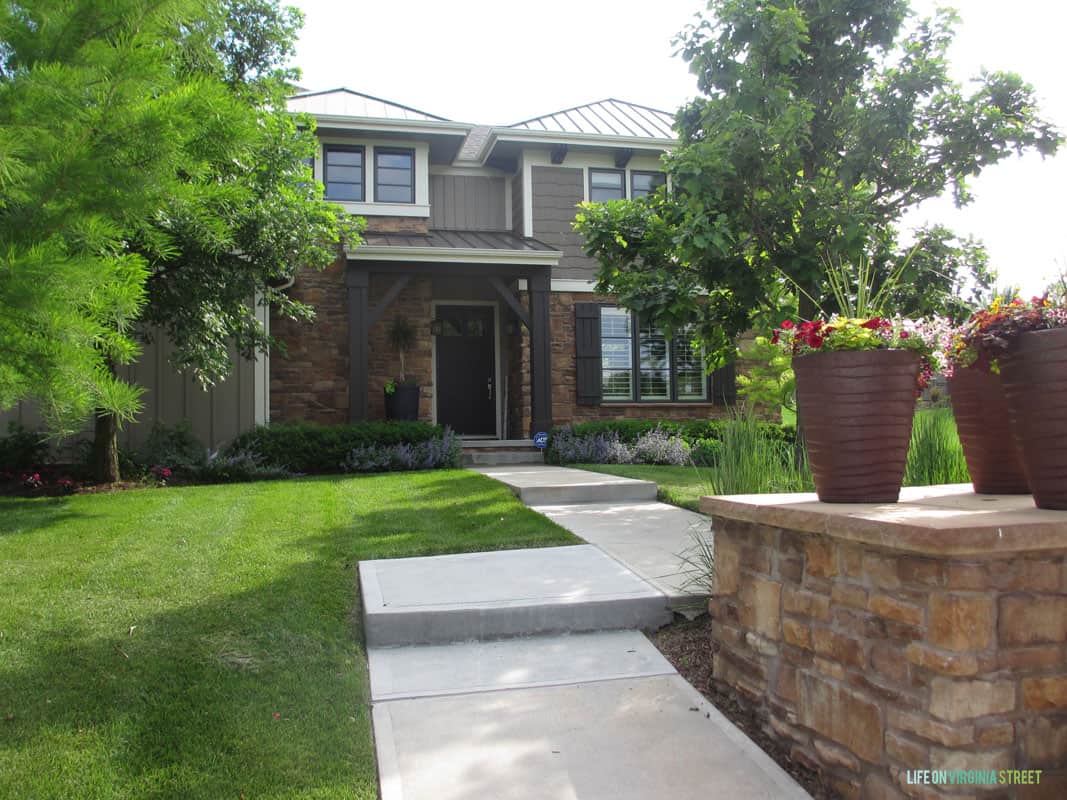 Who loves looking at other people homes as much as I do? Okay, good! Now who's PUMPED that the Home of the Month series is back and here to stay?? Sorry that was a little junior high prep rally-ish but I'm really excited for today :)
We're kicking off the series with the beautiful home of my friend Sarah of Life on Virginia Street! Sarah is not only my beachy soul sister but she has the most clutter free home I've ever seen! #housegoals I'm sure she only tidies up on photo days, right? At least I tell myself this to make myself feel better lol! Either way her house is stunner and she is one of the sweetest gal's I know!
Now let's get this show on the road! I know you'll enjoy it as much as I do!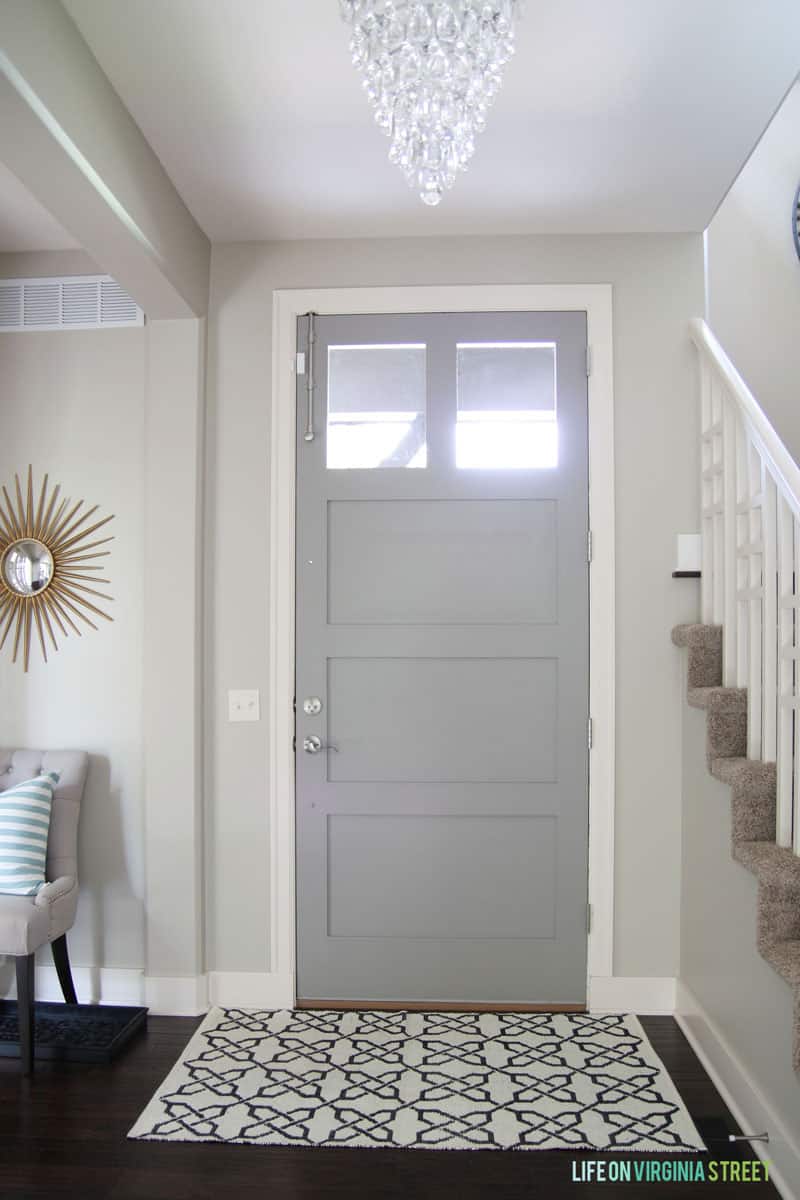 First off Sarah's color palette is perfection. I love the white with blues and grays and warm wood.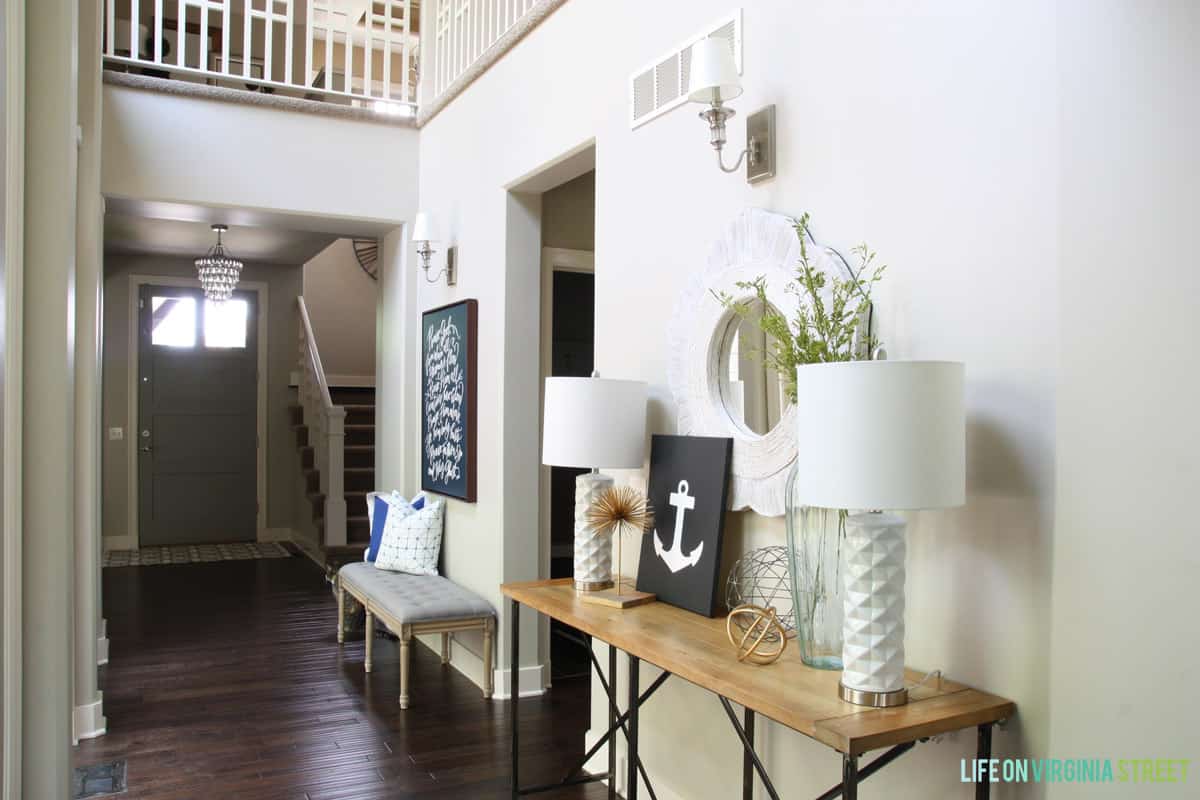 How gorgeous is the fireplace?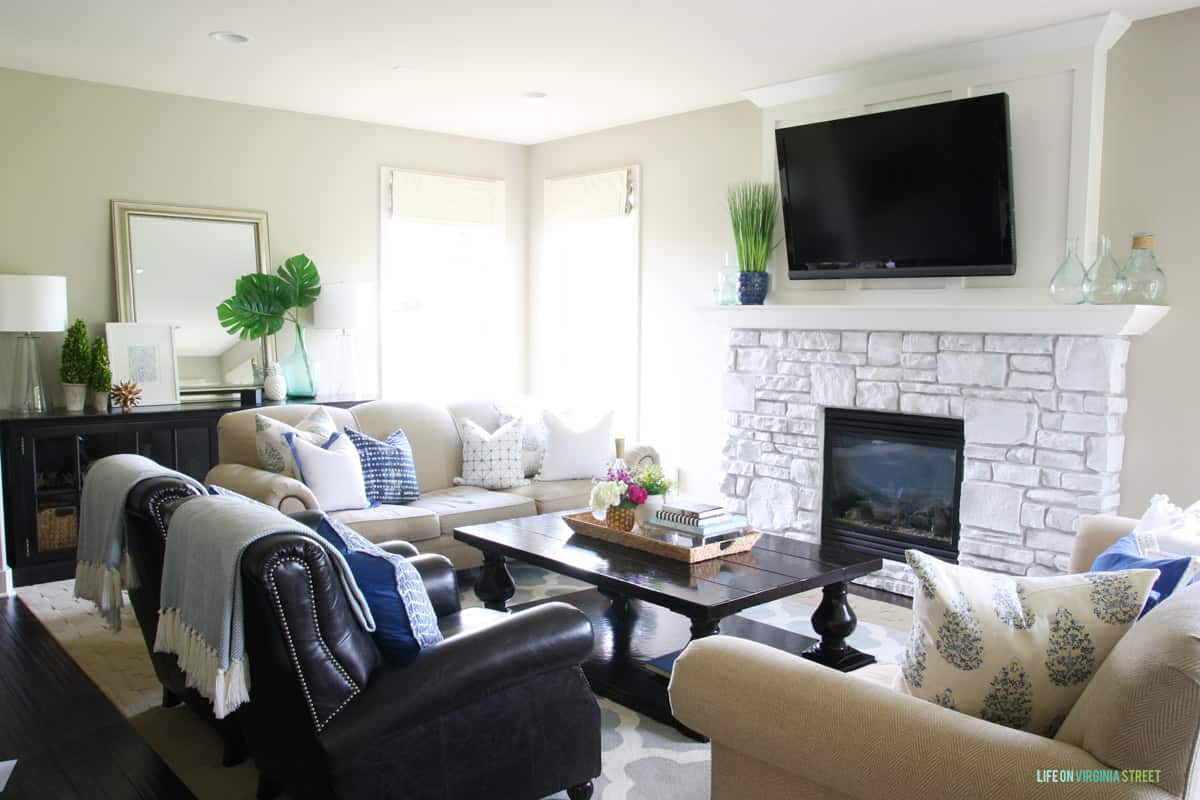 Sarah is the queen of pillow sewing so she's constantly rotating them throughout her home. Pillows is one of the easiest ways to change your decor from season to season whether you sew or shop for deals at Homegoods.
The island and bar stools are gorgeous.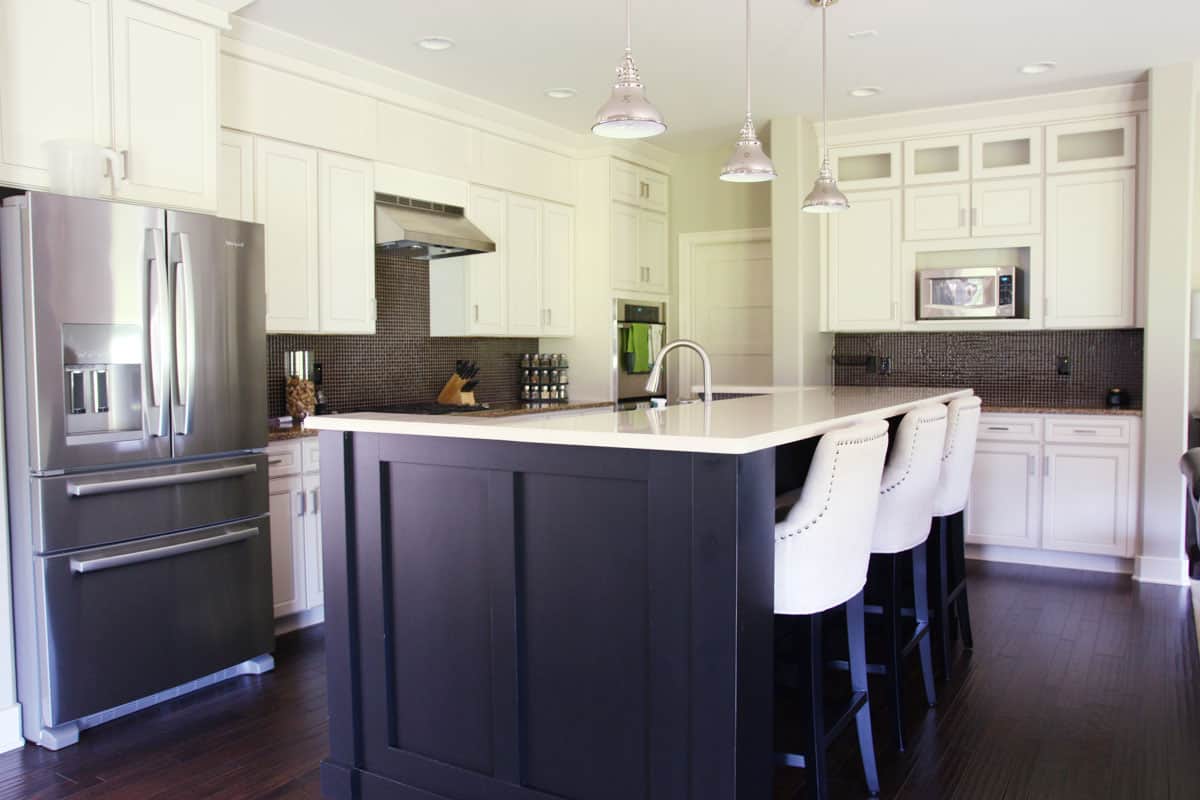 Sarah's dining room gets me everytime. That light and the artwork are especially perfect!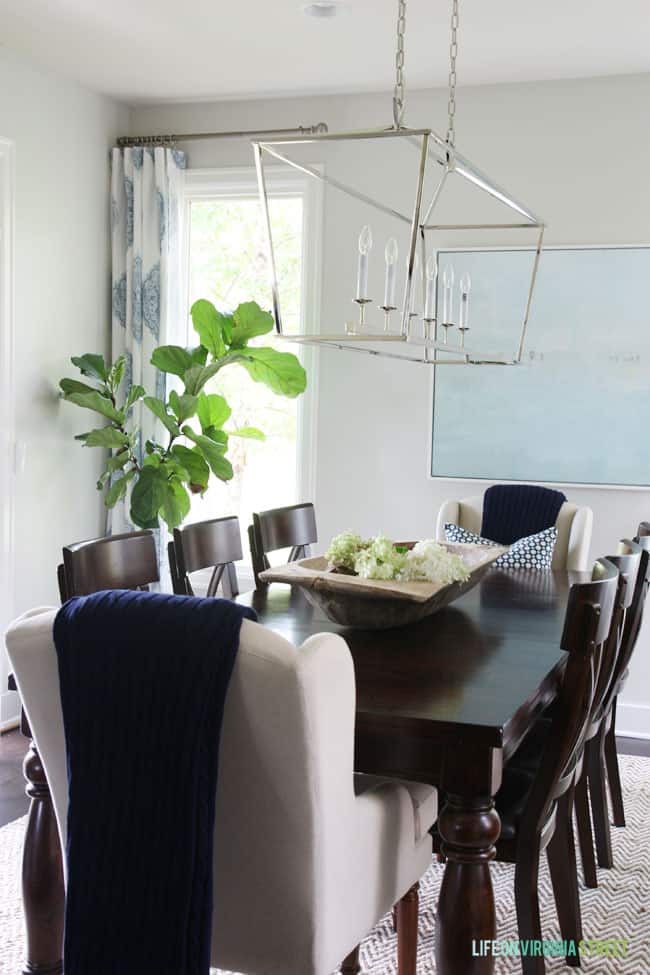 I'm having major bar cart envy as always :)
And let me introduce you to my favorite office of all time! That wall kills me!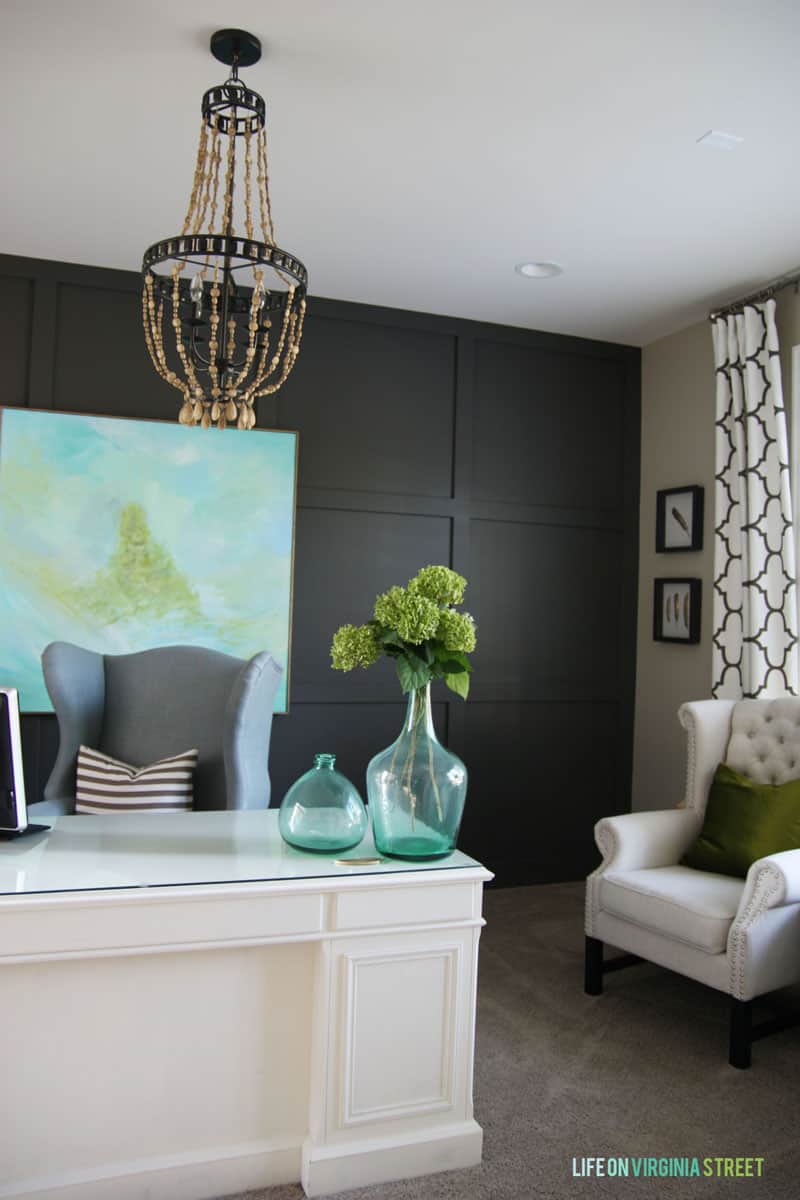 Such a soothing bedroom.
I never tire of a perfectly striped wall and I absolutely love the sunburst mirror!
More beautiful paneling.
And we finish it off with the patio of our dreams! How cozy is this spot? Sarah, you won't mind if I pull up a chair and hang out for a bit will you?
Thank you guys for stopping by and taking a peek into Sarah's lovely home! Sarah's blog is equally awesome so make sure to head over where you can see even more pictures of her home! We'll be back this time next month with another tour!
Cheers!