2018 Christmas Home Tour: A Kid-Friendly Christmas
2018 Christmas Home Tour: A Kid-Friendly Christmas
Happy Christmas Home Tour Day friends!
I'm super excited to be a party of the 2018 Christmas Home Tour with Marty of A Stroll Thru Life and lots of fabulous ladies! If you're visiting from Cristina's home of RemodelaCasa, I'm glad you're here! And welcome to our home!
***
Now, you might have seen the first post of our Christmas home HERE, but since then we've added a little kid-friendly fun! Above is the room before, now come check out what we've added.
First off, we just added our stockings which are one of our favorite holiday traditions!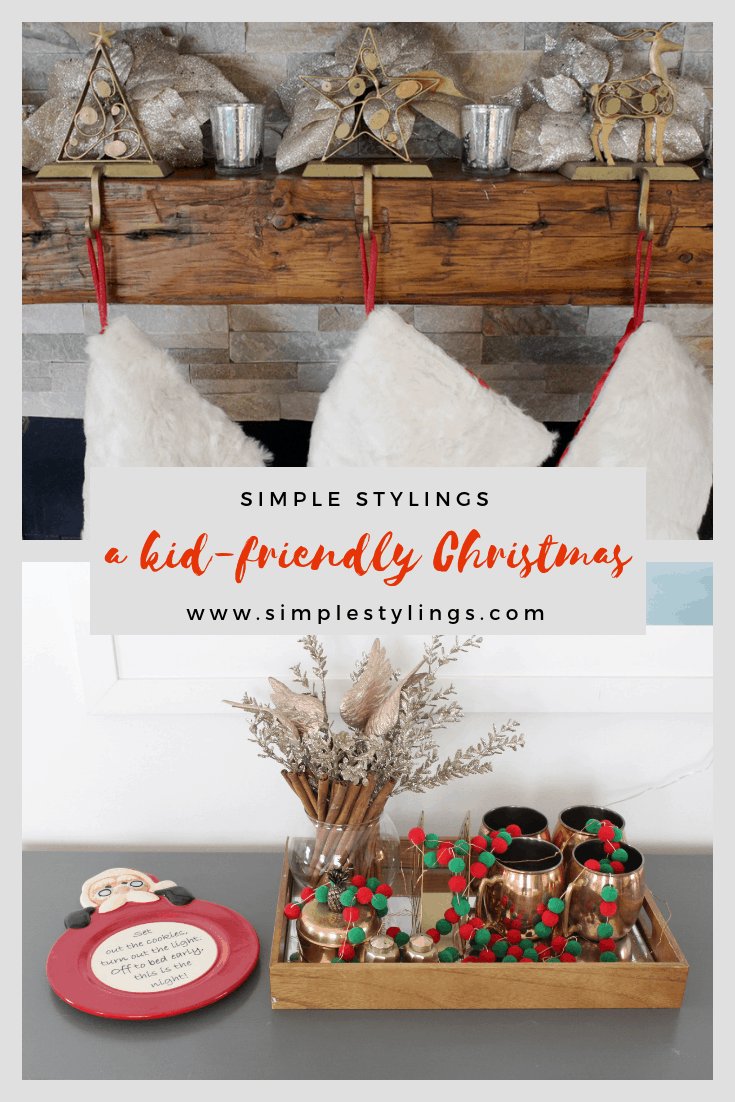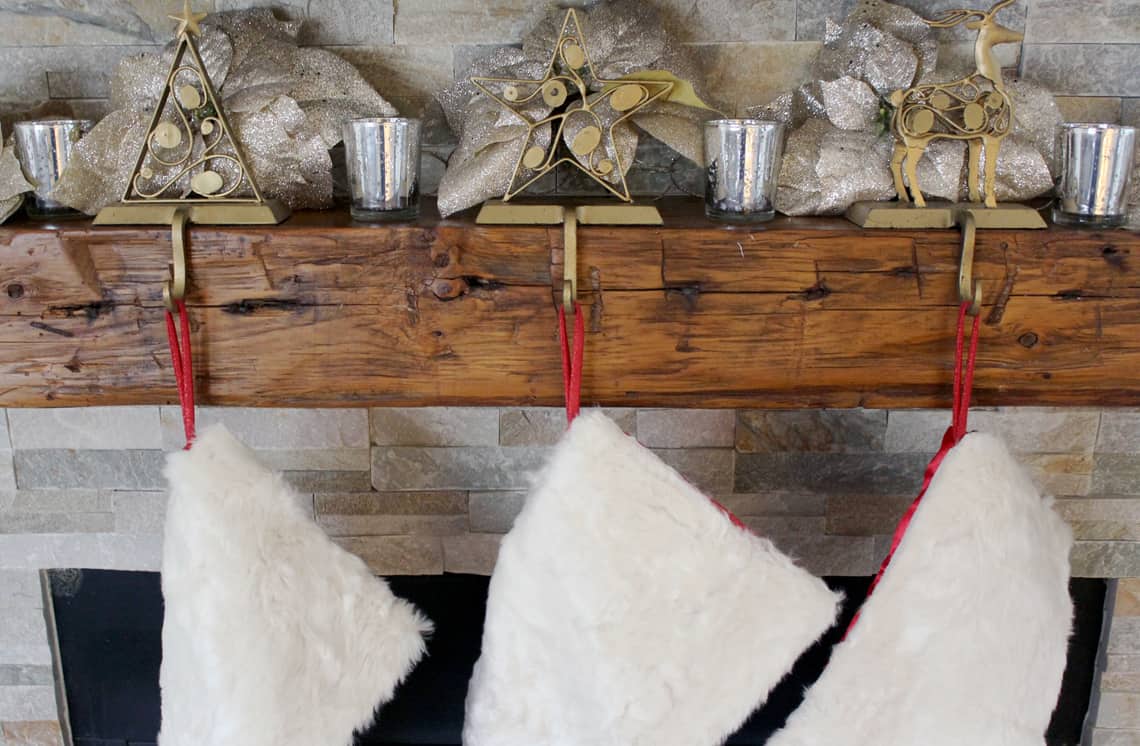 Our bottle brush trees always wind up somewhere but under the round mirror is my favorite spot.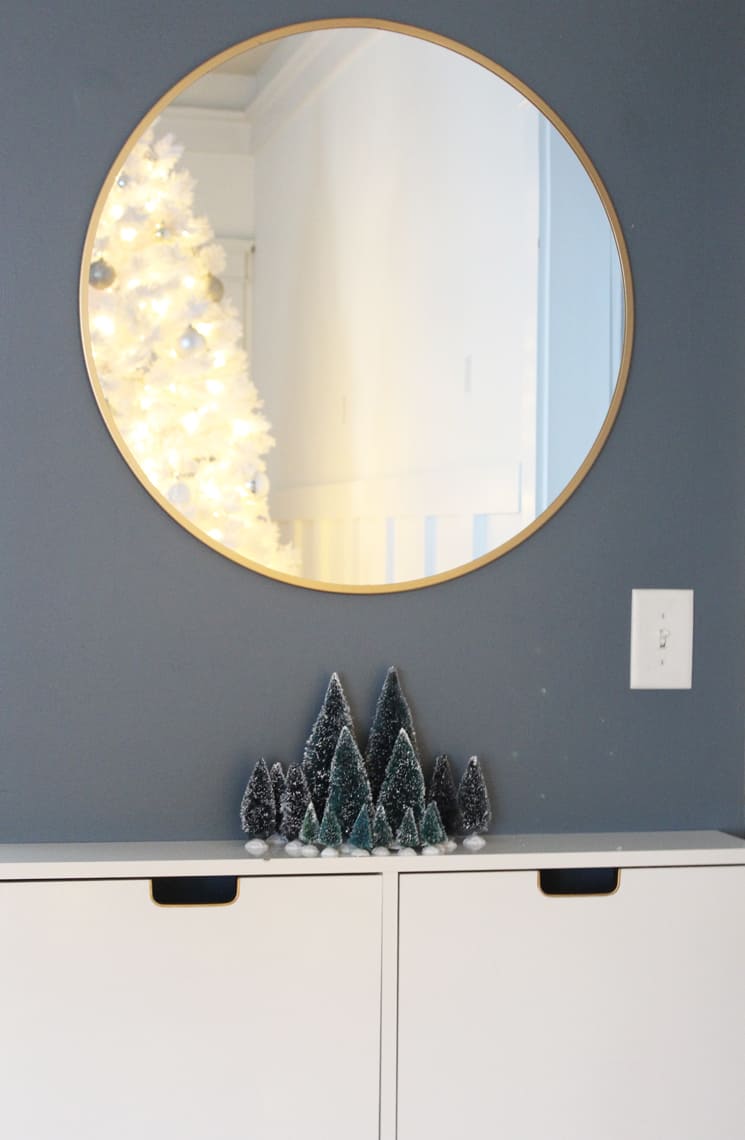 Angel the Elf is back in action and finding some new resting places this year.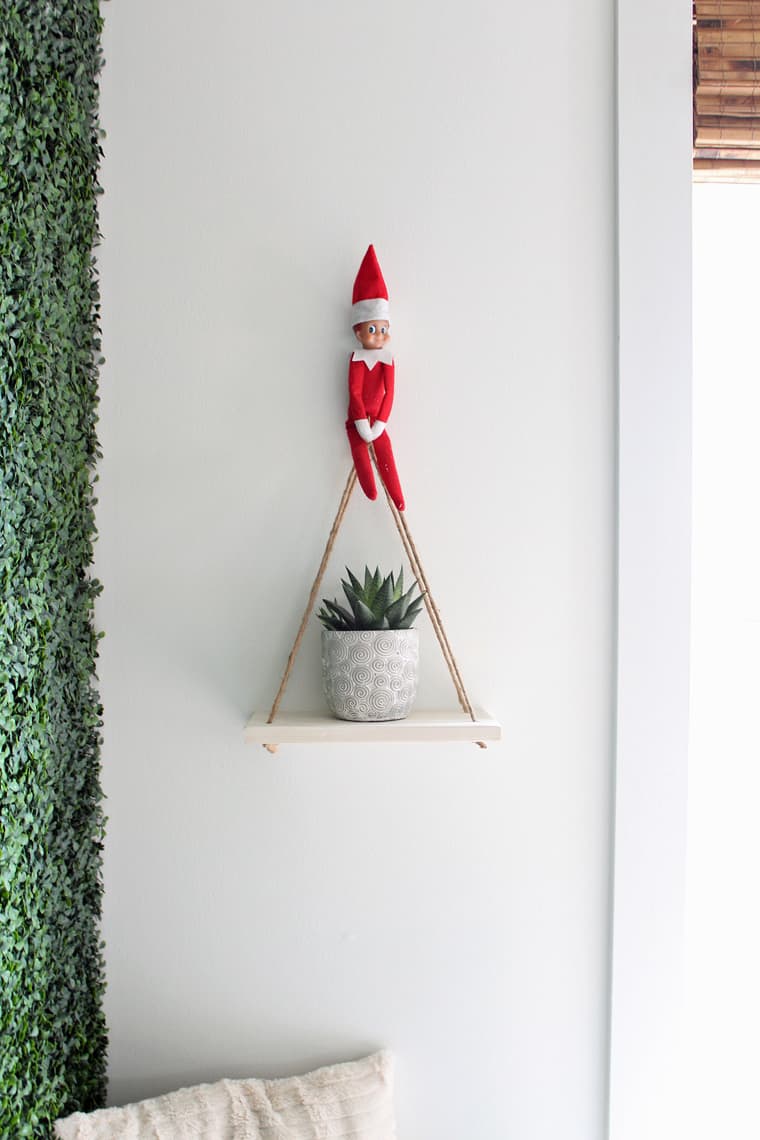 These little white houses that I picked up from the Target dollar bin a few years ago are probably my favorite decoration.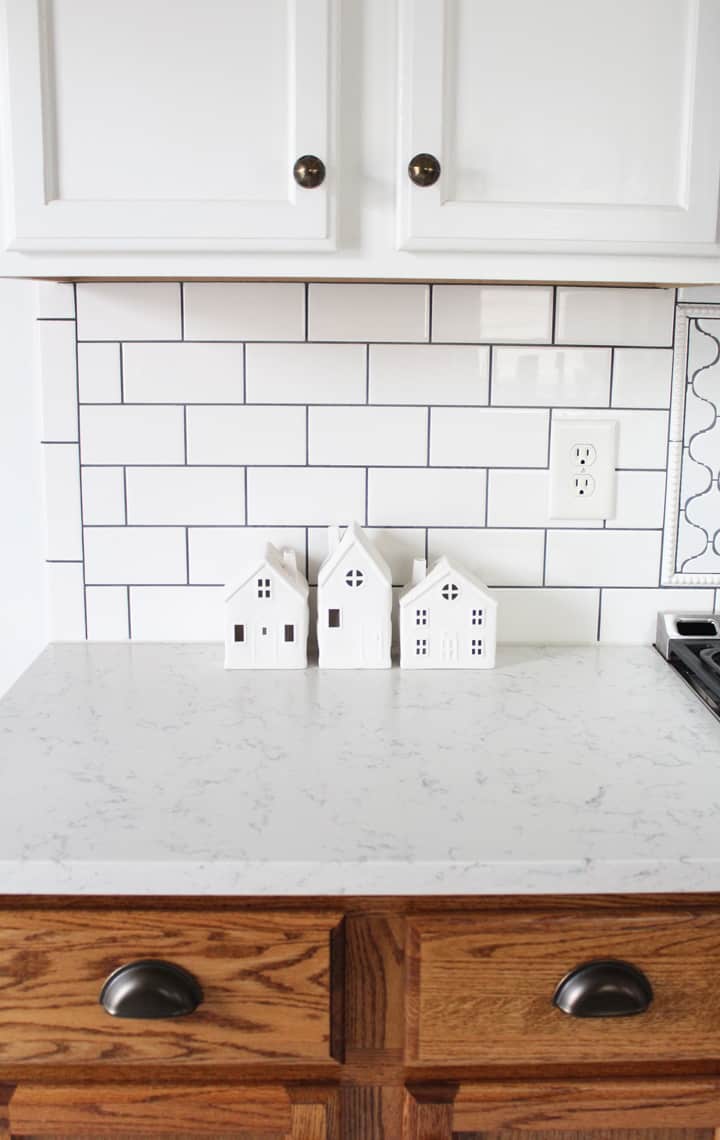 This NOEL marquee light was a new purchase this year and it brings a playfulness into our kitchen that makes me happy!
Santa hats of all kinds are hanging out around here!
We've even got Santa's cookie plate out and ready to go! Santa might be getting some Paleo treats this year LOL!
We hung this pictures up a couple of weeks ago and I love looking at them everyday!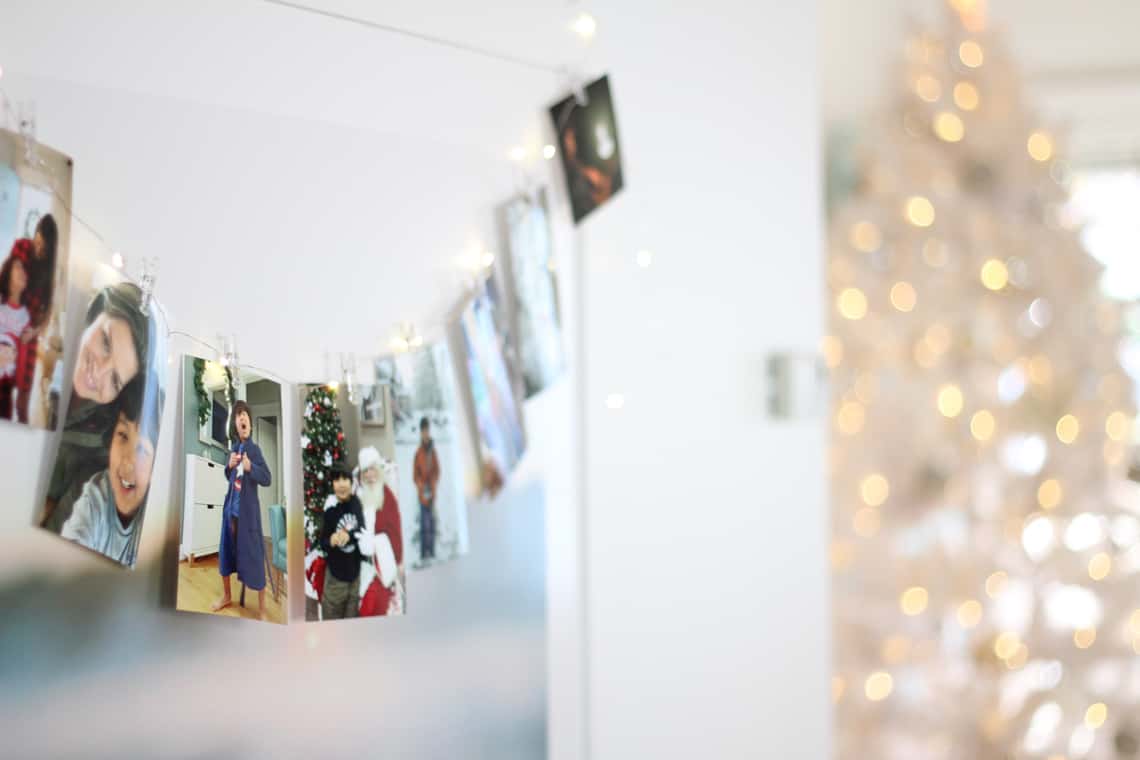 Favorite ornaments are the best and this is my little man's choice on the left and mine on the right. If you can see the fish has little prayer hands and on the back of his robe it says Holy Mackerel :) Looovvee!
And we FINALLY have a proper (and the cutest!) advent calendar. We can't forget about those kitty cats! We found this fun pillow at HomeGoods and they had a doggie version too!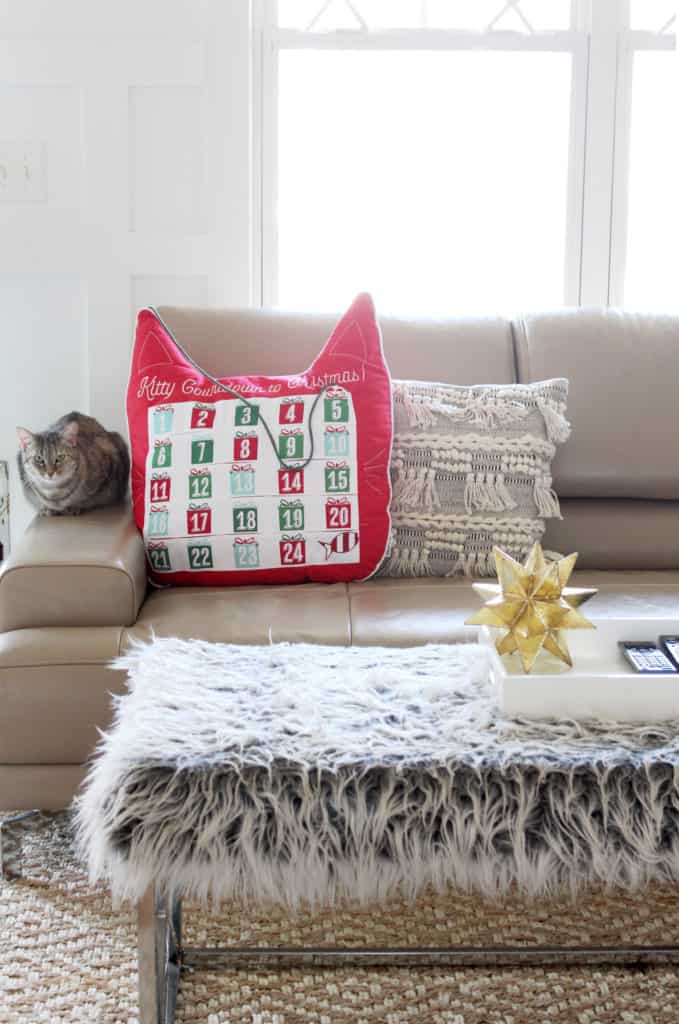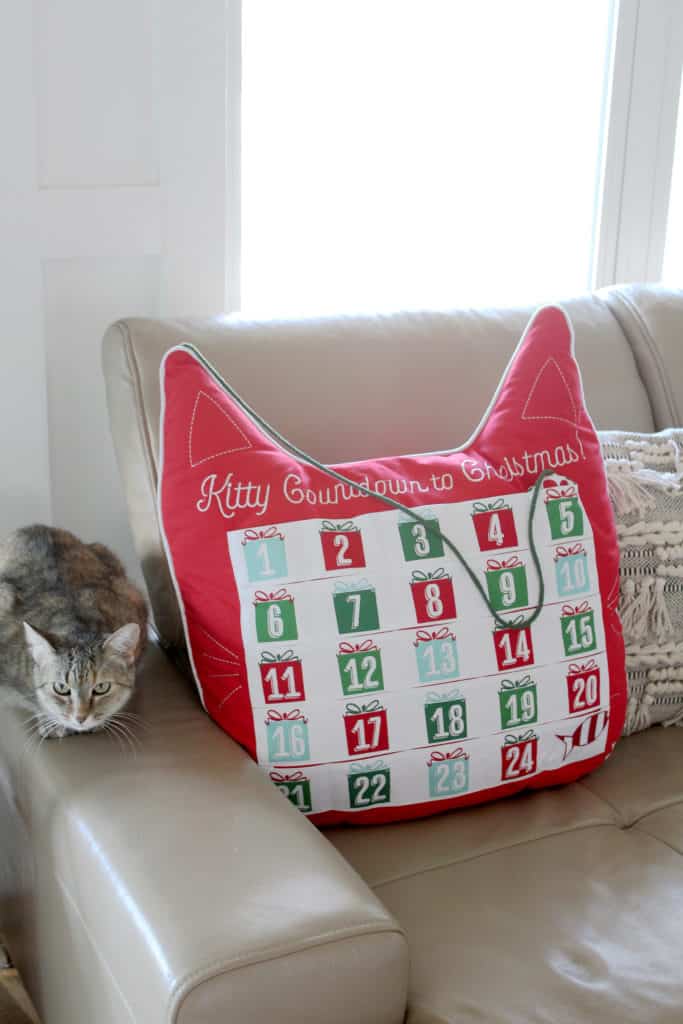 So there you have it! Now our home is complete – mom and babe are both happy :)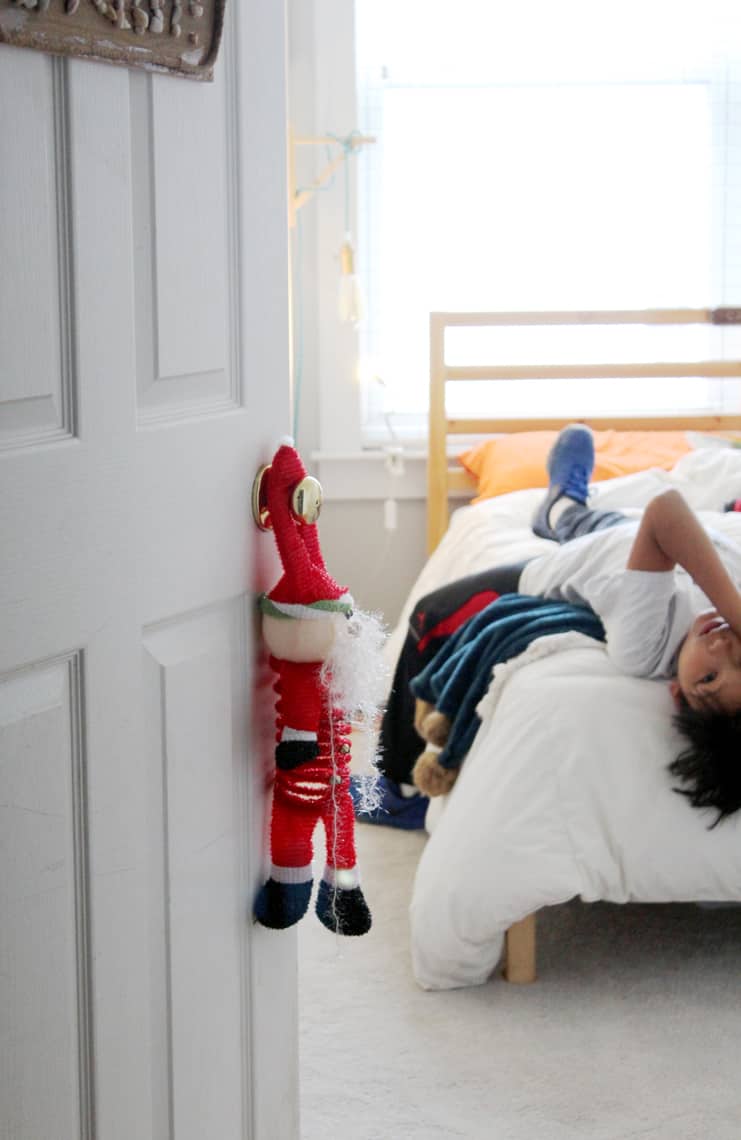 Head over to Doreen's home (Hymns and Verses) for Wednesday's full tour! And below is the full line up!
A huge thanks to Marty (A Stroll Thru Life) for hosting this amazing Christmas home tour yet again!
Cheers and Merry Christmas!

Monday, Dec. 3
Tuesday, Dec. 4
Setting For Four, ZDesign At Home, Inspiration For Moms, House By Hoff , Starfish Cottage
Wednesday, Dec. 5
Thursday, Dec. 6
Friday, Dec. 7