A Gold + Silver Christmas of Lights with At Home
{This post is sponsored by At Home Stores. All designs, photographs and opinions are my own. Thank you for supporting the brands that make Simple Stylings possible!}
A Gold + Silver Christmas of Lights with At Home
Holy Christmas y'all!
Yes, I'm your token crazy lady this year that's completely decorated when Thanksgiving is still over a week away and I'm not mad about it! Thanksgiving isn't at my house this year so I really had no reason to keep the fall decor around when I'm already itching for jingle bells, Christmas movies and Santa Claus!
I had the privilege of partnering with At Home Stores for another holiday edition and this year's theme is all about LIGHTS! Light has so much meaning during this time of year and it has been fun finding ways to light up everything! At Home has so many lighted Christmas decorations from trees to all kinds of LED string lights and and even a lighted garland for hanging up family photos (my favorite!).
Welcome to our house of lights…
Our Tree
Christmas trees are always lit but I chose these silver and gold ball ornaments to reflect even more light. These glitter ornaments are great too and so affordable. I love seeing the shiny tree in the mirror when we walk through the front door.
Our Fireplace
These two lighted cone trees work perfectly nestled into the faux fur rug in front of the fireplace. Modern and simple.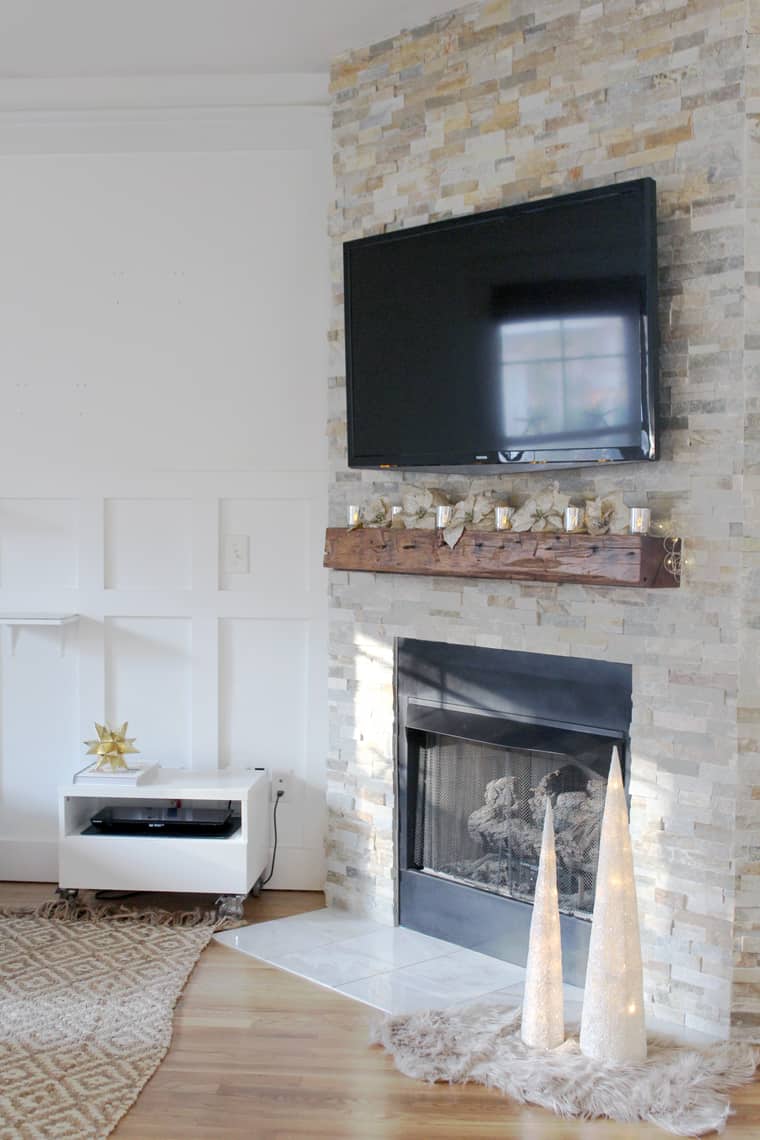 For the mantel I'm using an LED string garland in the back and simple mercury glass votives with battery operated tea lights that look so real! The flowers were cut from one stem of a glitter poinsettia (only $7,99!) and placed in between the votives.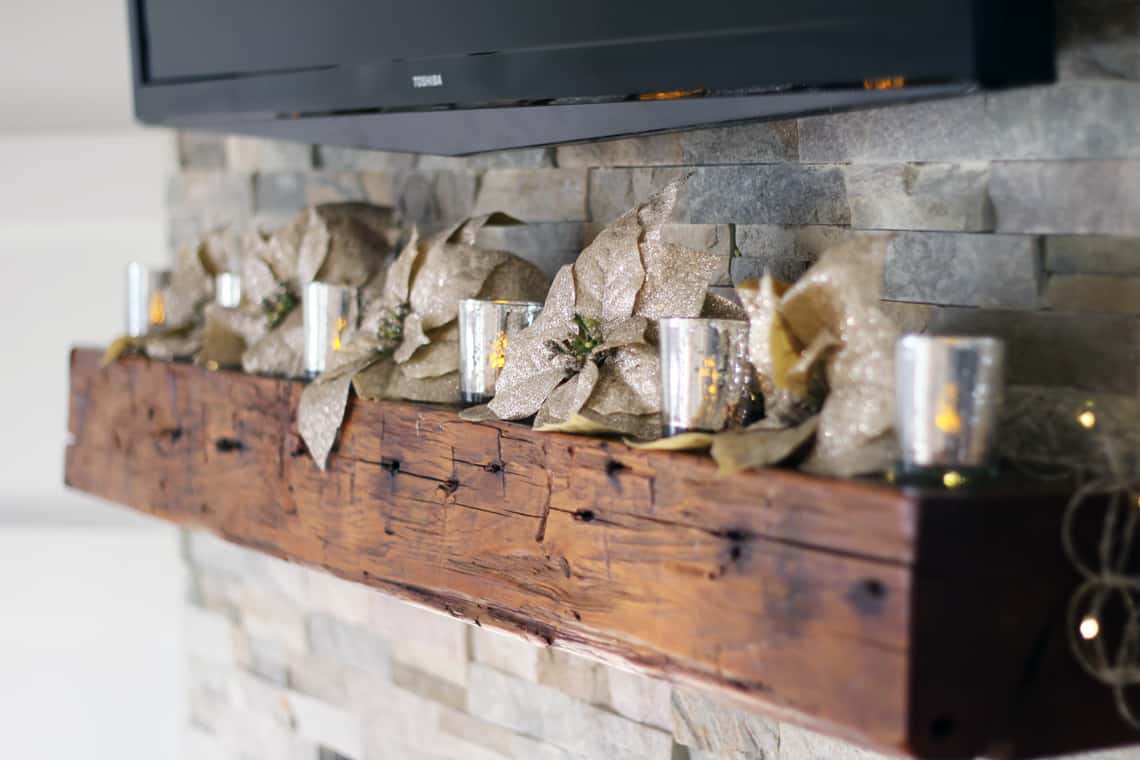 This little space below demonstrates how the simplest of decorations can look so pretty. I've had this gold star for years, I can't even remember where I got it, and I use it year after year in a different place. I think it makes quite the impact :)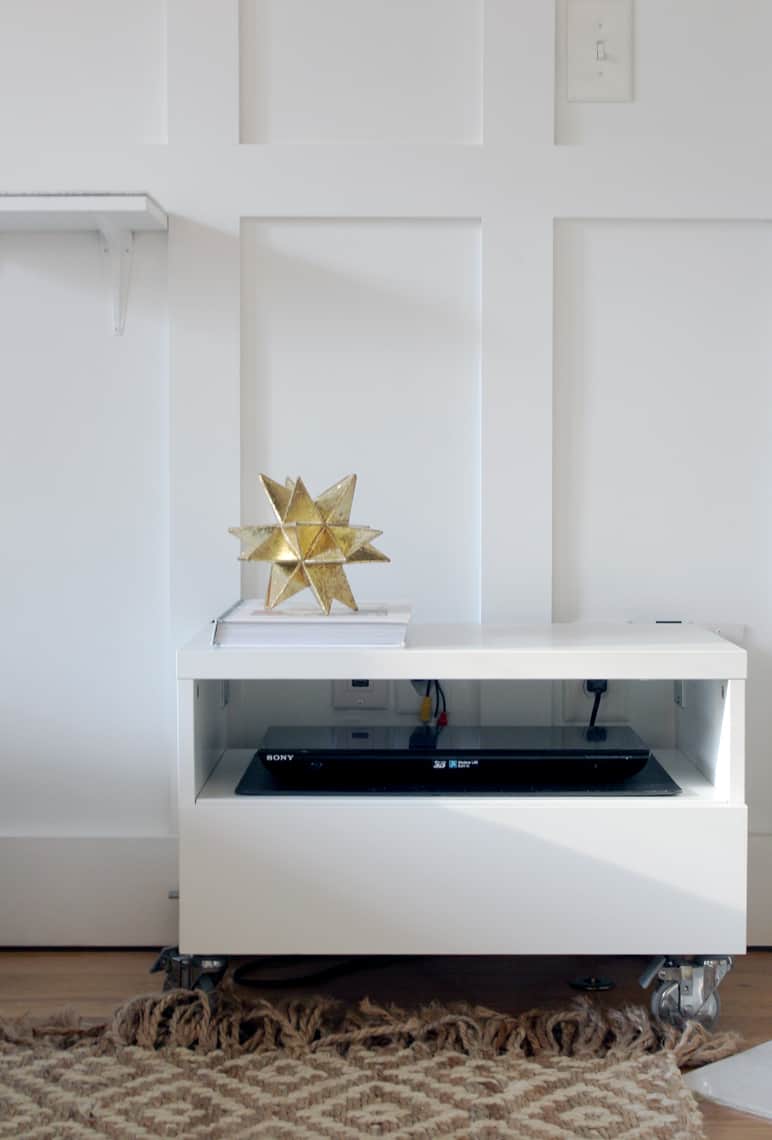 Our Kitchen
This marquee NOEL sign is only $16.99 and I love the way it looks on our kitchen floating shelves. It really lights up the room!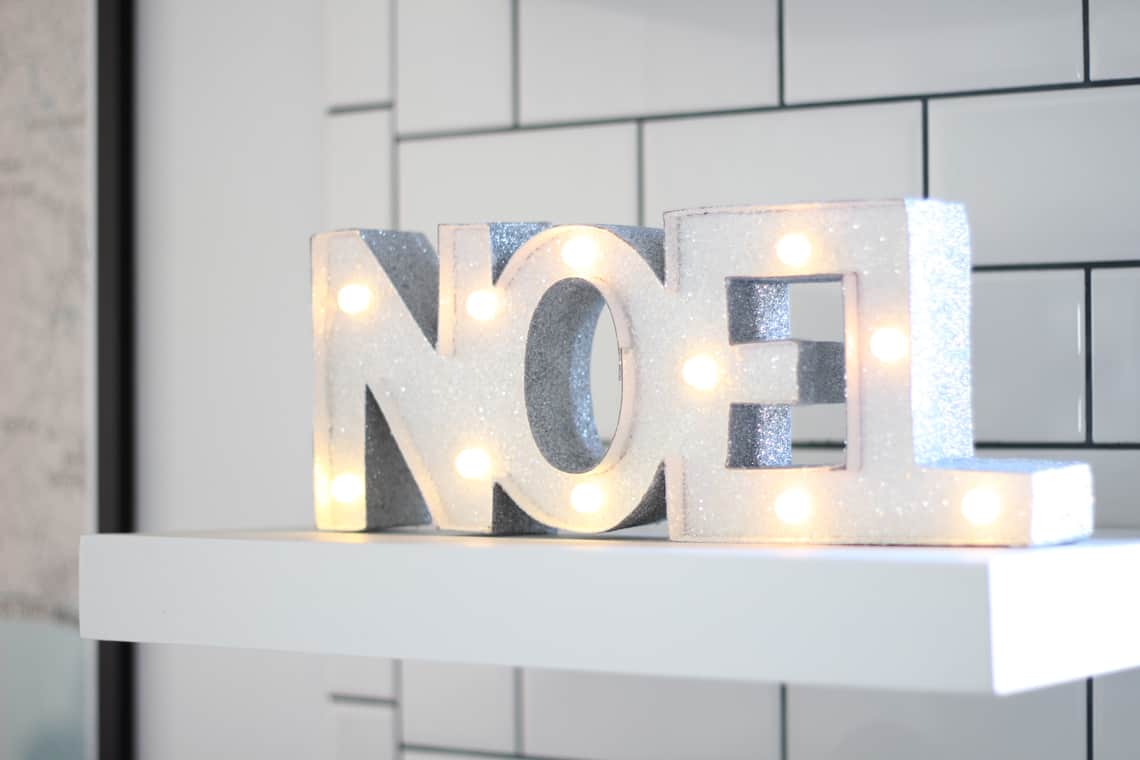 The Little Things
One of my favorite (and cheapest) surprise finds was this mini clip LED string lights, perfect for displaying family photos! As soon as I found this I went through our past Christmas photos on my phone and had some favorites printed out. So, so sweet!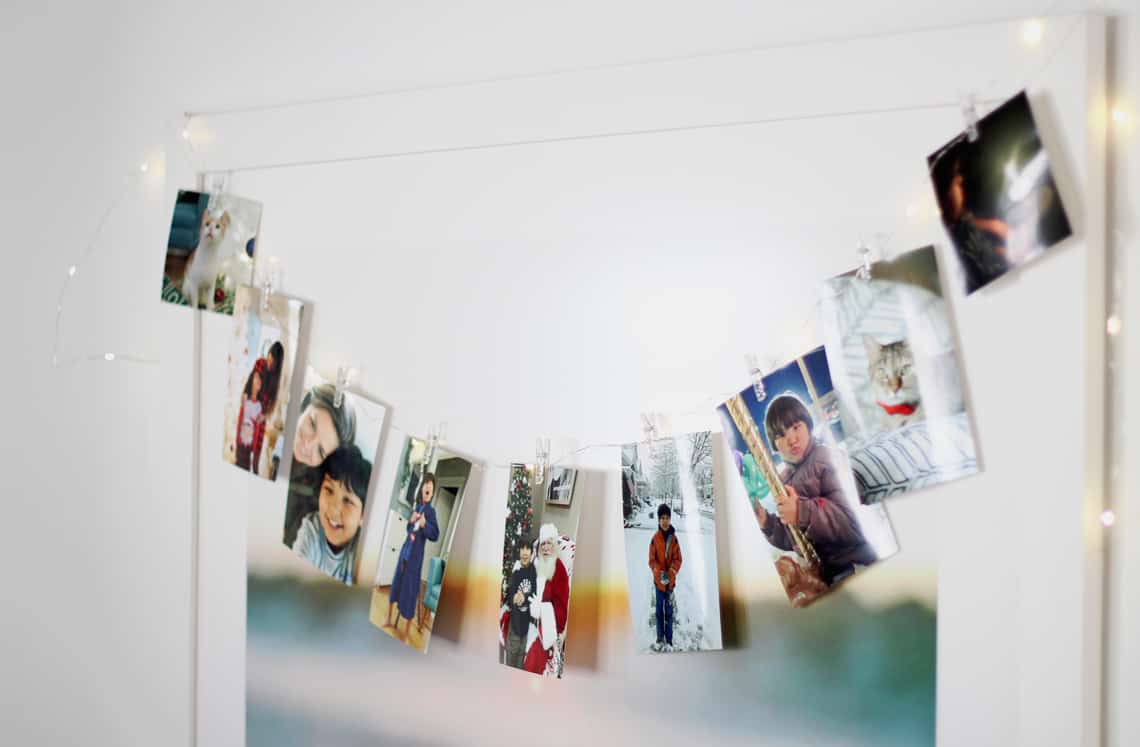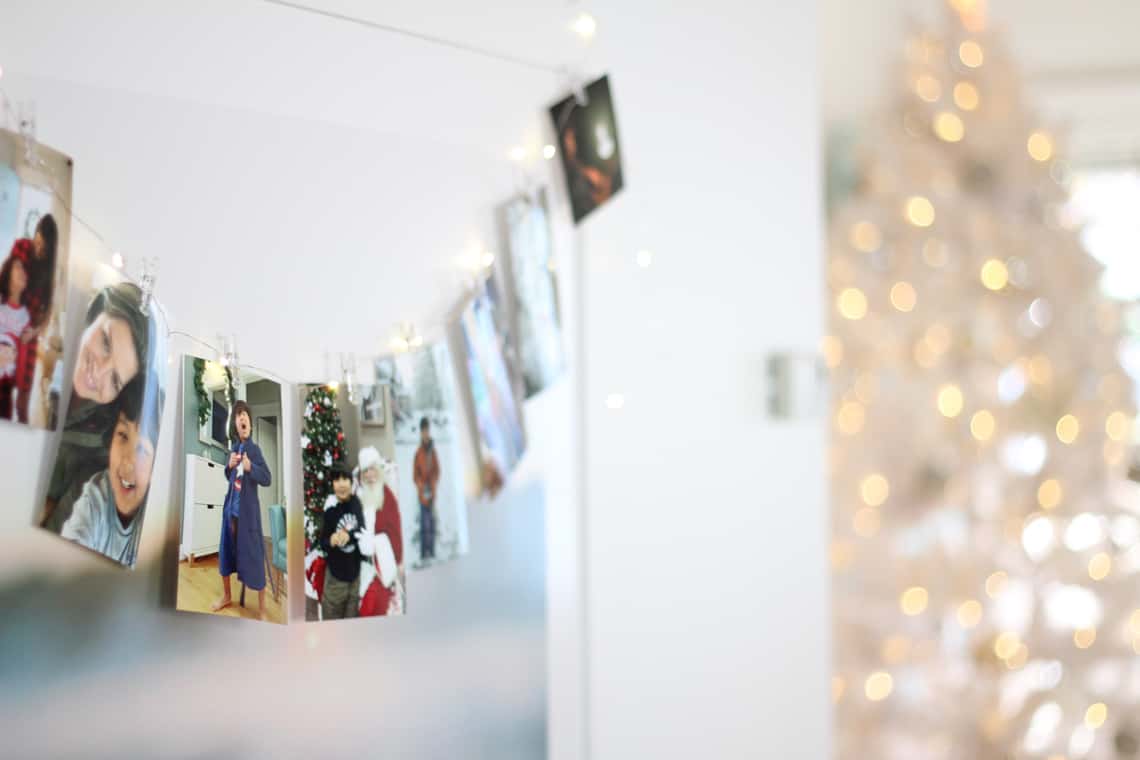 A few more simple touches sprinkled about.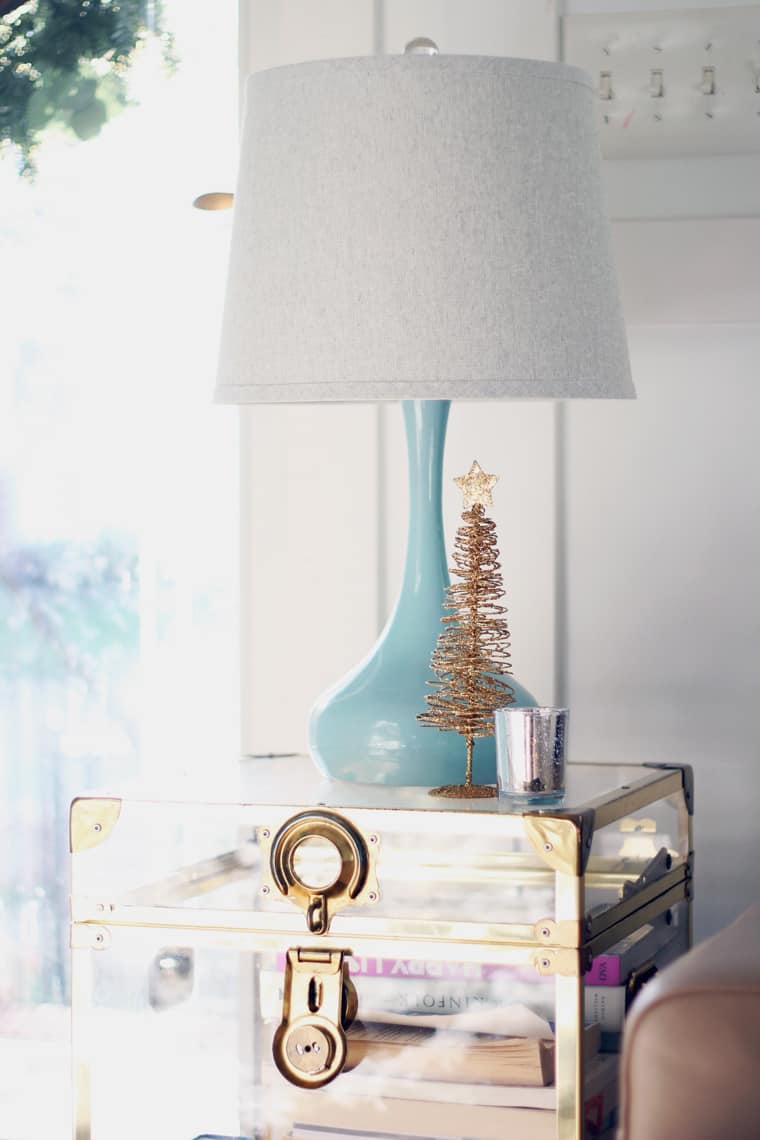 Now you might ask why there's a gold 24 on display, my little man asked me the same question. To me the first 24 days of December are full of busyiness, social gatherings and a million other things that lead up to the big, magical day.
It might seem silly but by decorating early and having this visual reminder, I hope to really savor these first 24 days spending time with family and friends and preparing my heart for true meaning of the 25th – the birth of our Savior!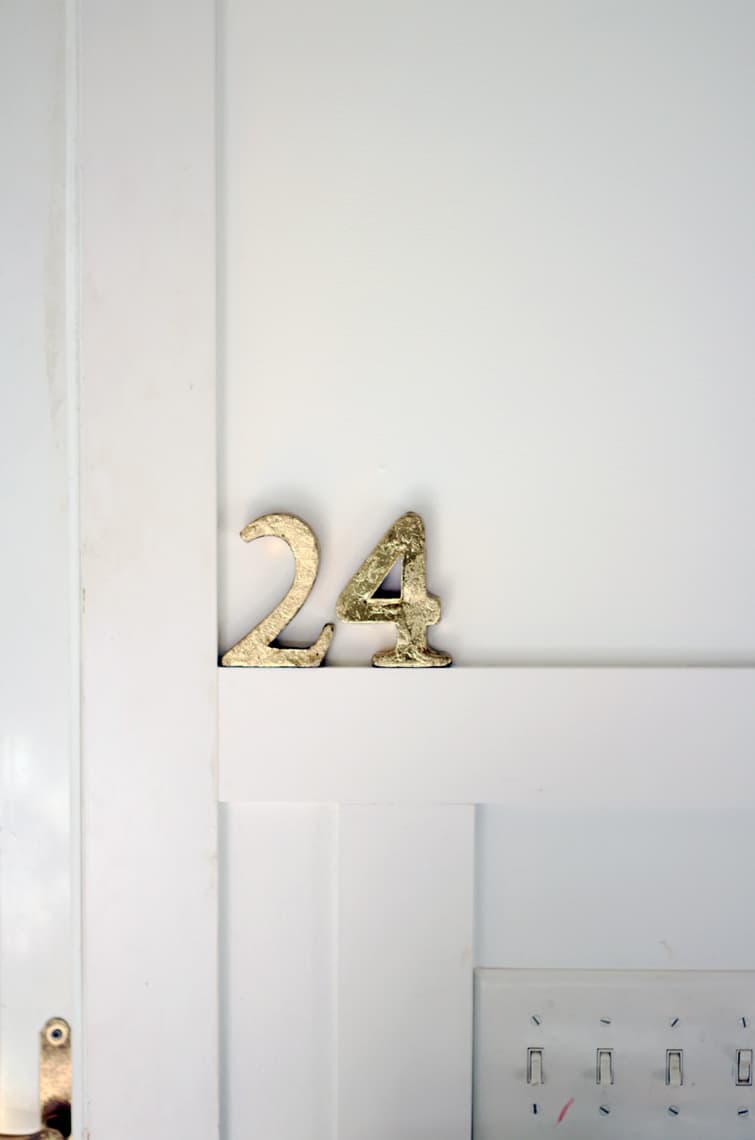 (Oh, and don't mind that dirty light switch plate! LOL!)
Home is another great reminder of the reason for the season! I think these visual cues will help me be more intentional and stay focused on what really matters. #justsaynotoholidaystress
The final touch are these two beautiful vases that I filled with LED string lights and will definitely use year round.
Okay, okay, I know I may have lost my marbles a little…but really….are you guys not dying to jump in too??? :) Well, no matter when you decide to decorate I hope you enjoy this season with your family and friends. I'm just here to kick it off for you and add a little light to your day!!!!!!
You really can't do Christmas lights justice without seeing them at night, am I right. Hop on over to my Instagram and check out our indoor Christmas lights tour in the stories feature. You can also check out all of our past holiday posts HERE.
And make sure to check out your local At Home Stores for so much holiday goodness! They have a deal of the week too and this week is 50% off 7-7.5′ trees!
Cheers, Merry Christmas & Happy Holidays!