2020 Bright + Fun Christmas Home Tour
2020 Christmas Home Tour
Today I'm excited to share our 2020 Christmas Home Tour. Although I didn't change up much from last year I still think this is the most fun and festive holiday home we've had. And that's exactly what we need in 2020, am I right?!
Most of our decorations are from At Home and I love how easily our family ornaments fit in with this bright and cheerful theme. You can check out last year's home tour HERE.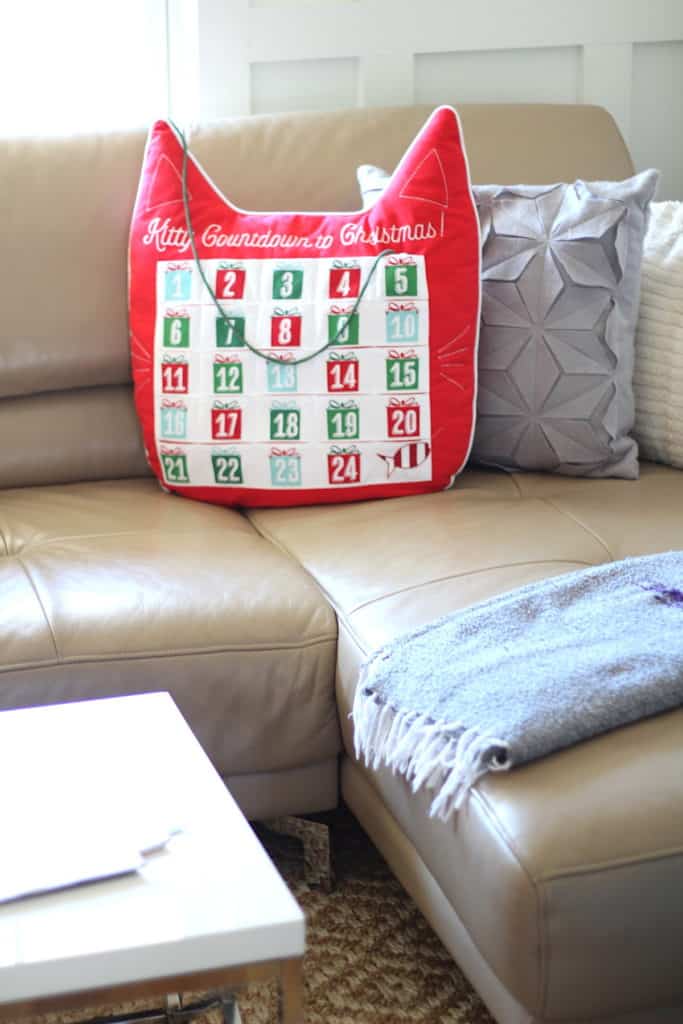 The kitty cat advent calendar is one of our favorite things and it came from HomeGoods last year.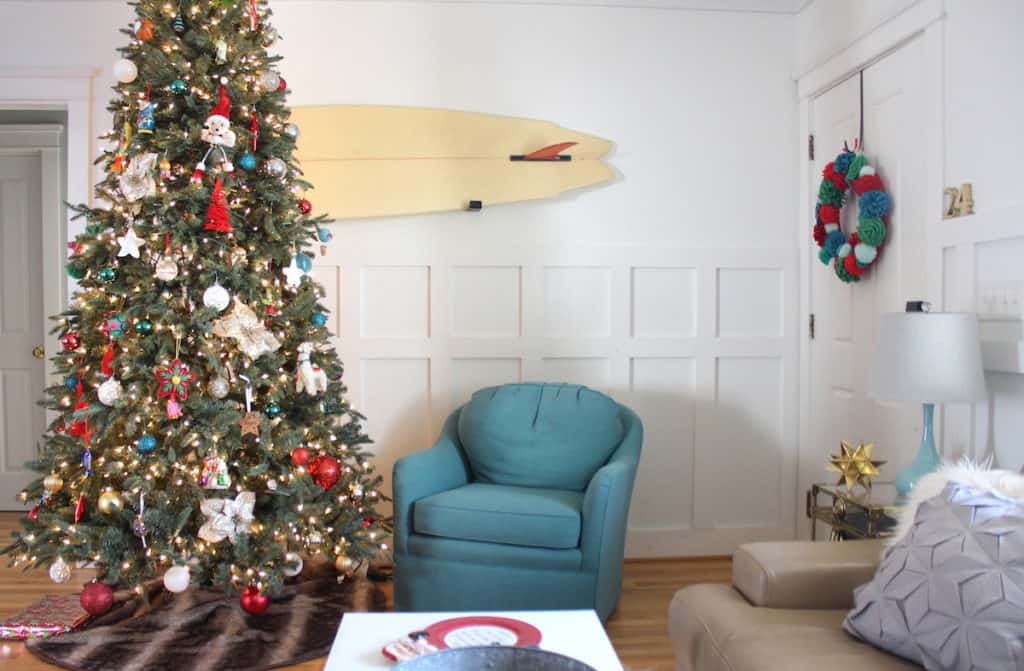 The main difference from last year is the new 9′ foot tree given to us by a friend. It's so tall we can't even get a star on top but I love it!
Everyone always asks me about the 24 (including my son). To me, 24 represents the days of preparation for the big celebration, the birth of Christ. There's just something about intentionally knowing that the first 24 days of December are important but not the main event. The 25th is the reason for the season.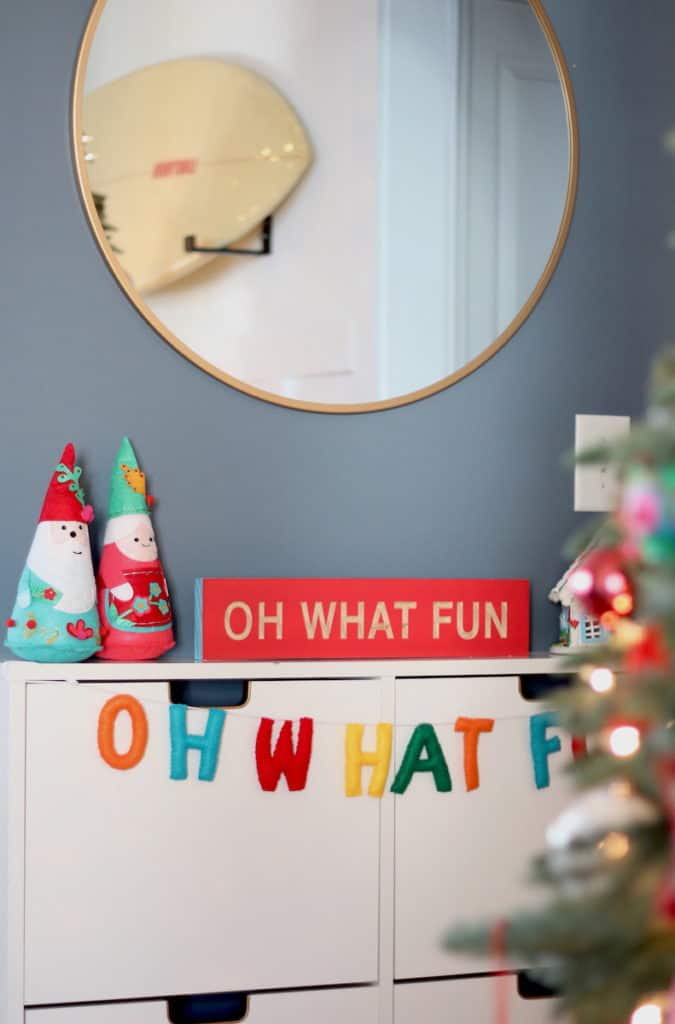 Aren't these ornaments sweet? The Russian doll is a family ornament but fits in well with the felt crescent moon and the cute llama.
We need all the joy we can get this season and the holly jolly pillow just makes me super happy.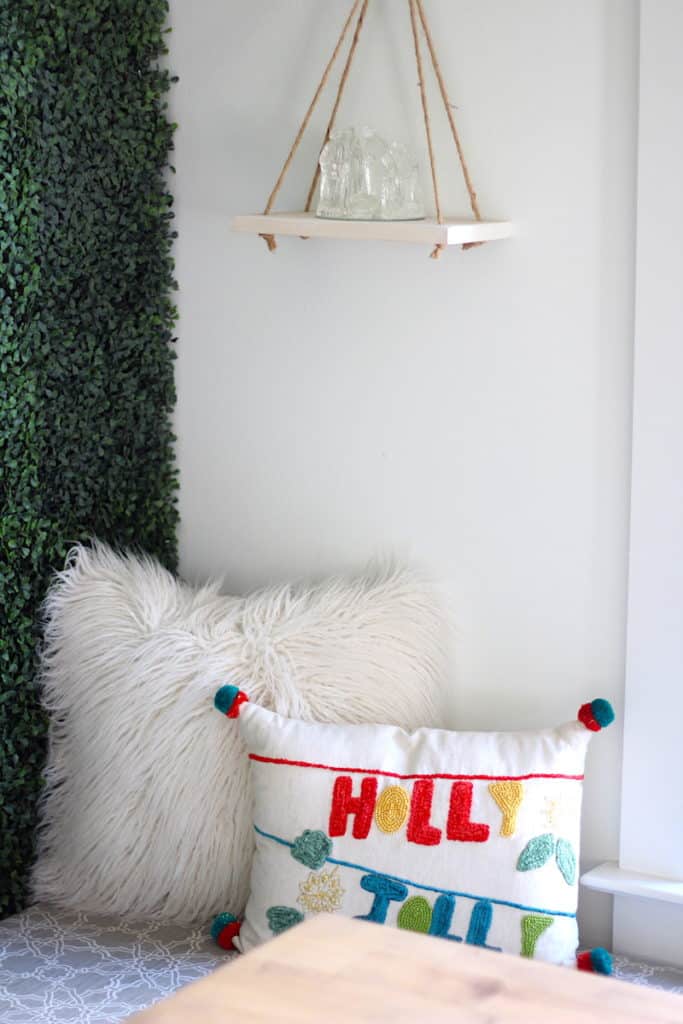 This glass nativity set has been in my family since I can remember and I'm glad we found the perfect place for it.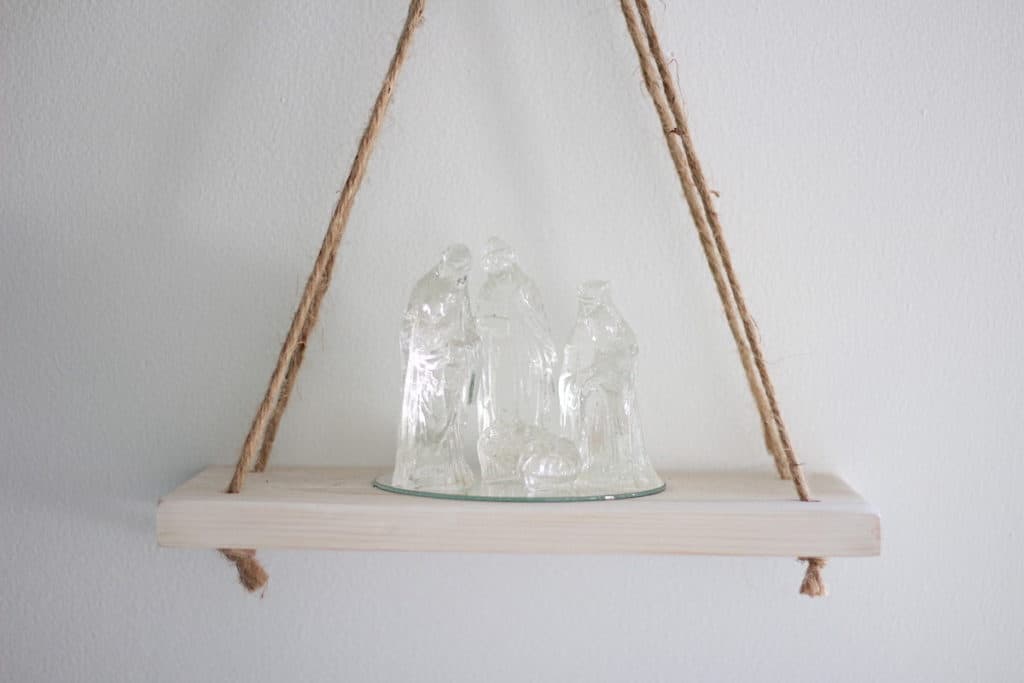 The happiest part of all of this are the lights. We have extra lights on the tree this year and I've put them in the kitchen, dining room and even my bedroom.
These ceramic houses were a Target score several years ago but they still have some online.
Here's a sweet shelfie with even more lights in the Noel marquee sign :)
I love this quirky Santa dish towel for the kitchen.
And another reminder of why we celebrate.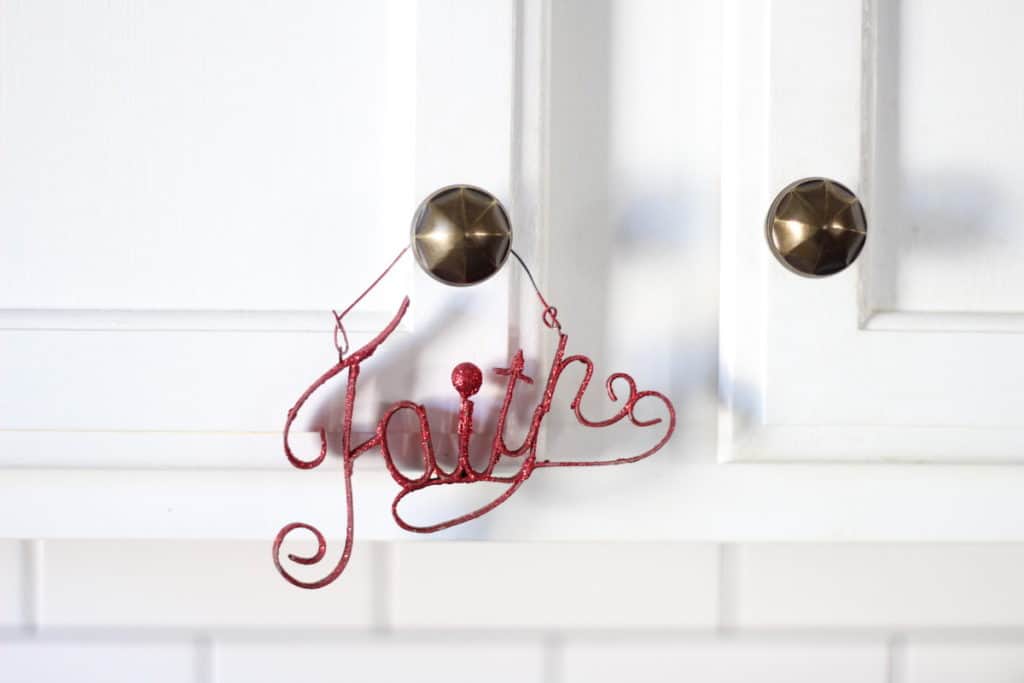 I hope you enjoyed this year's Christmas home tour and it made you smile today! We hope you stay well and enjoy this holiday season even if we're all sticking close to home. And I encourage you to fill your homes with things that bring you joy and happiness!
Cheers,