Home of the Month: Elaine's Stylish Brooklyn Studio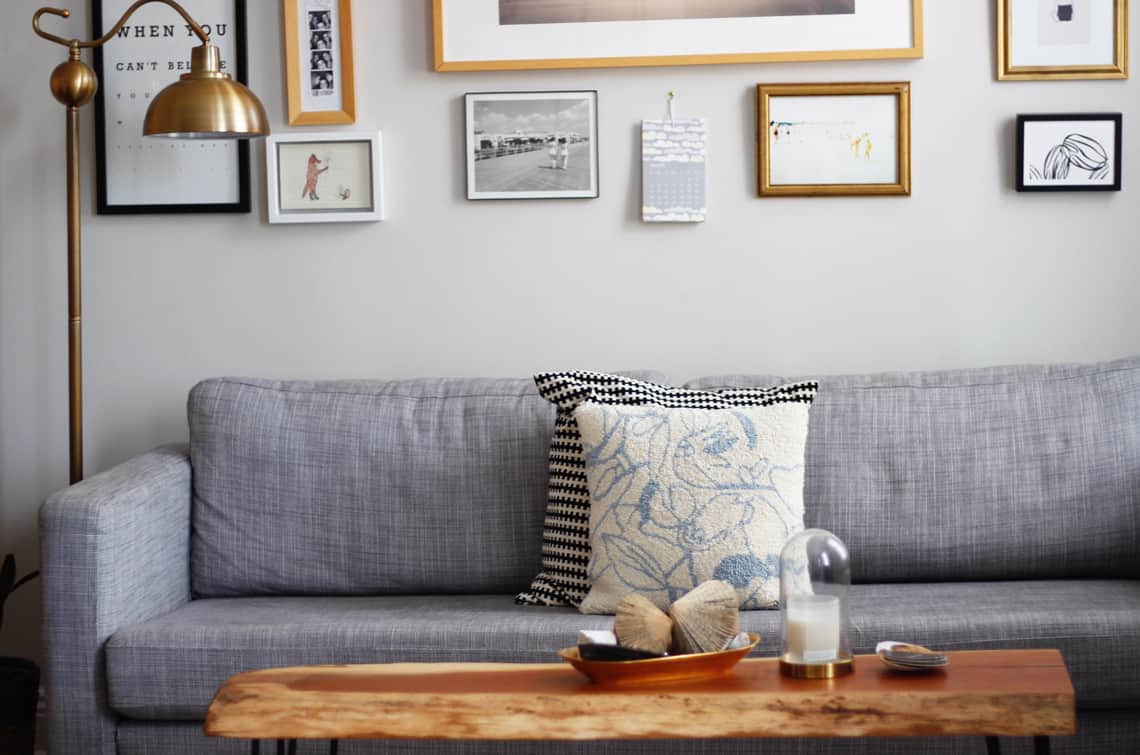 Home of the Month: Elaine's Stylish Brooklyn Studio
Happy Monday Friends!
It's Home of the Month day already and I'm excited to share today's home with you! Elaine of Pistachio Home Decor Styling recently purchased a small studio apartment in Brooklyn, NY and styled it to the nines of course! Elaine is a long-time Simple Stylings reader and she reached out to me about sharing her new home and I'm so glad she did! As you know I'm obsessed with small spaces and I'm amazed at what Elaine was able to create in her new home. White walls are the perfect backdrop to highlight her fun and eclectic decor in this small space.
Now let's hear from Elaine…"I am a stylist – focusing on interiors and events – and recently purchased a little apartment of my own in Brooklyn, NY. It's a quaint studio and since it's both my home + office, I needed to truly maximize space while considering a very thoughtful styling point of view."
Let's go check it out!
One of the first things I noticed from the pictures Elaine sent me was the division of space. Although her bar area is in the living room she created a separate space for it with the table and the wall hanging above.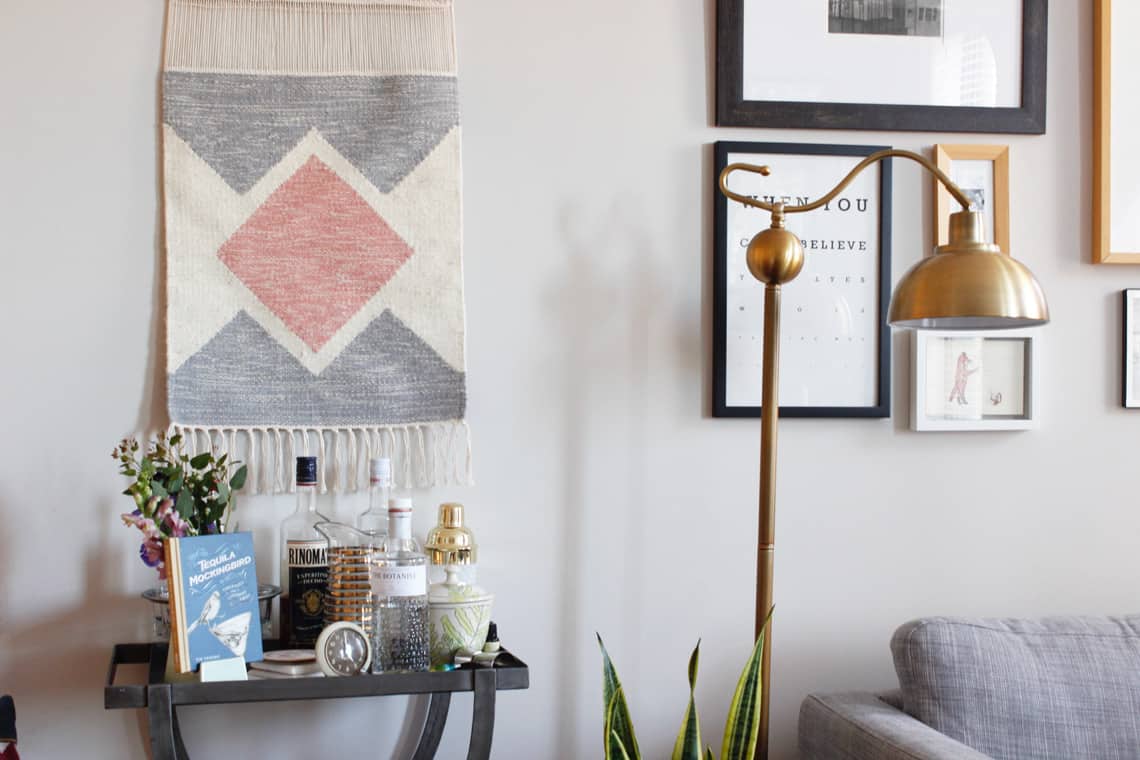 For a small studio the kitchen seems pretty spacious and she kept it bright and uncluttered with white walls and cabinets.
I love the bold colors she used in the hallway and small bathroom.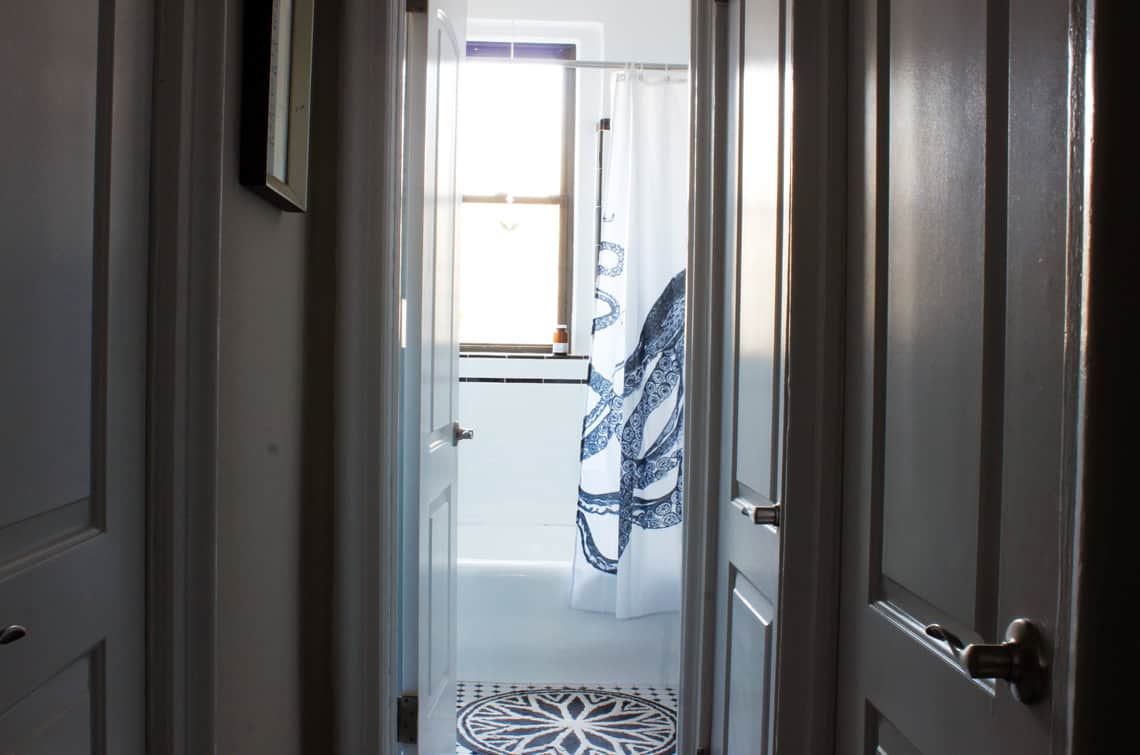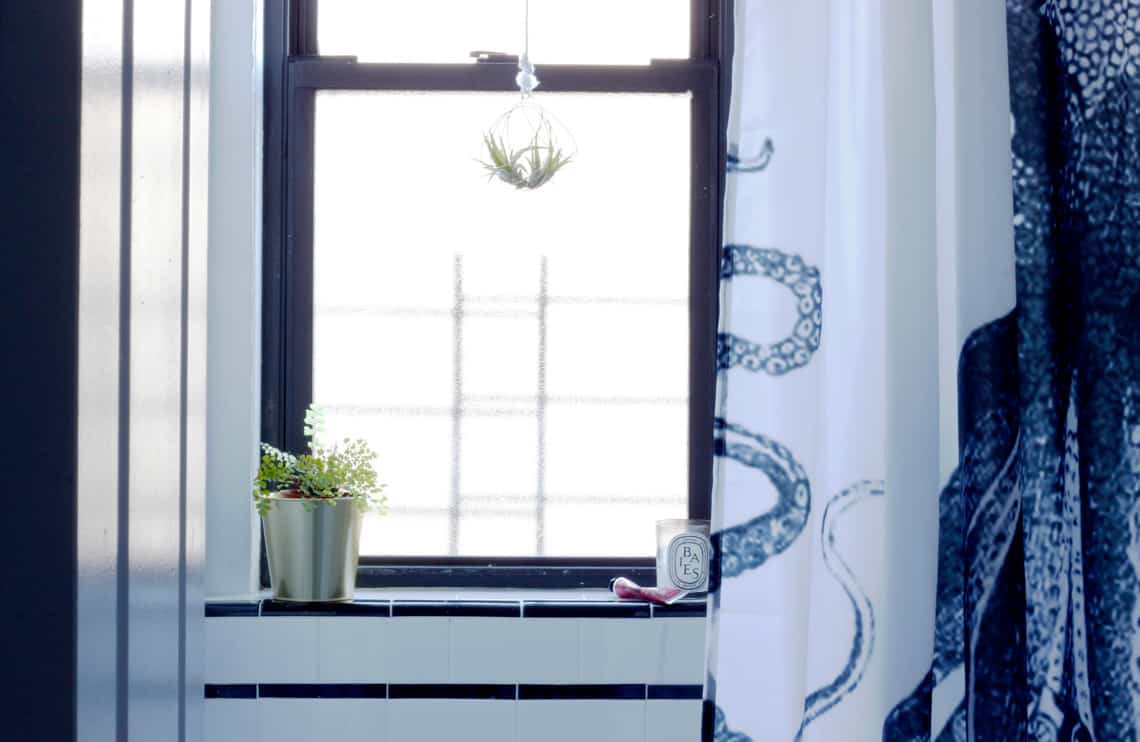 Elaine defined the bedroom area with this chic slatted screen which creates separation without if feeling too closed off. I love the antique bed, the open shelves and the modern wall sconce! The office area fits perfectly to the left of the bedroom are. You can also see the small eating nook through the archway on the left.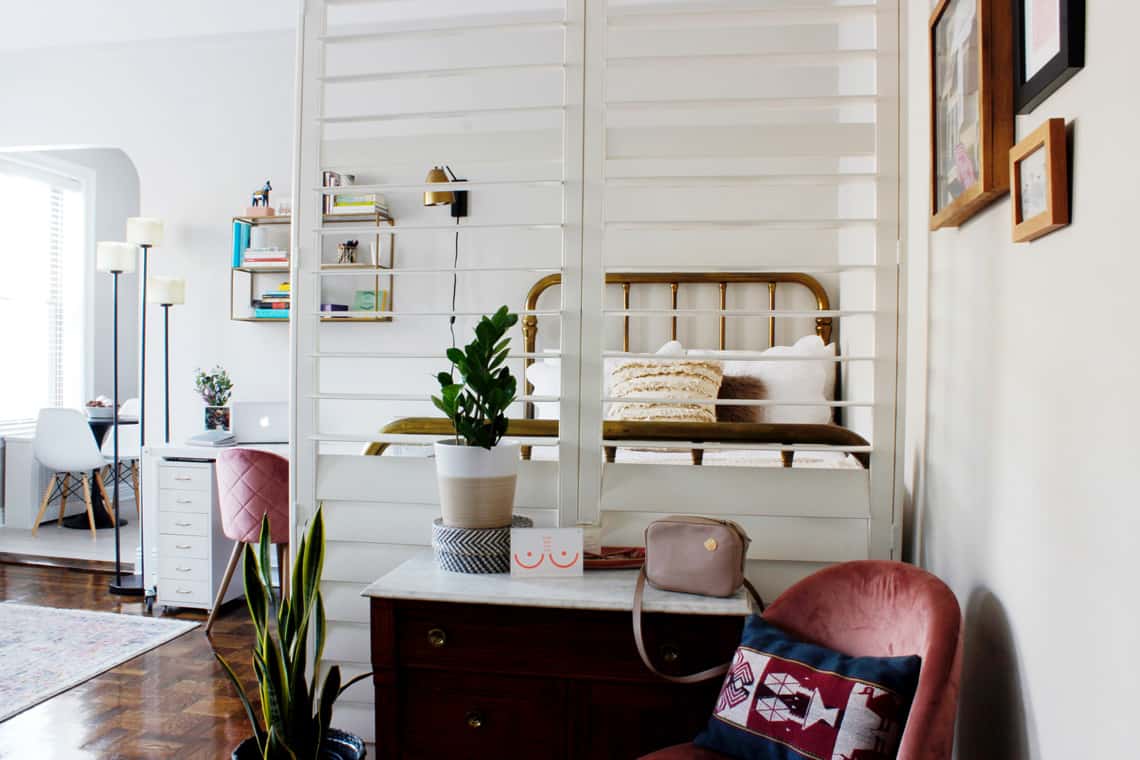 I'm a sucker for a good gallery wall and I love the art and photographs Elaine used here.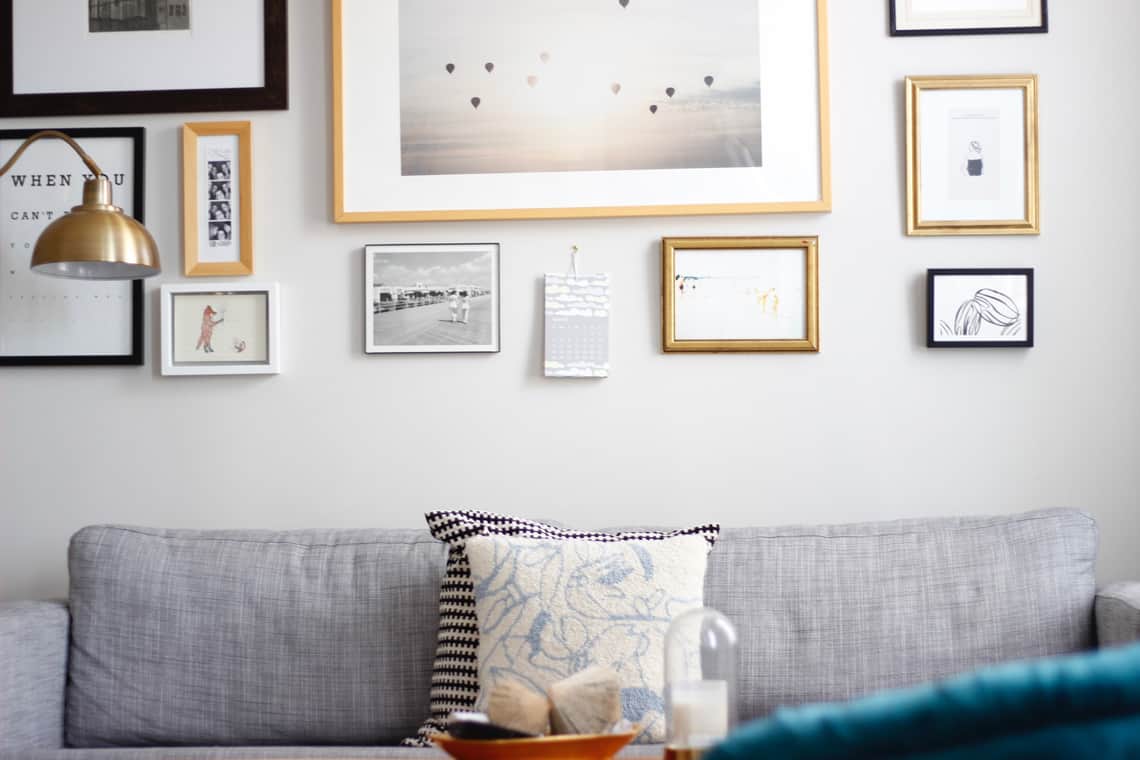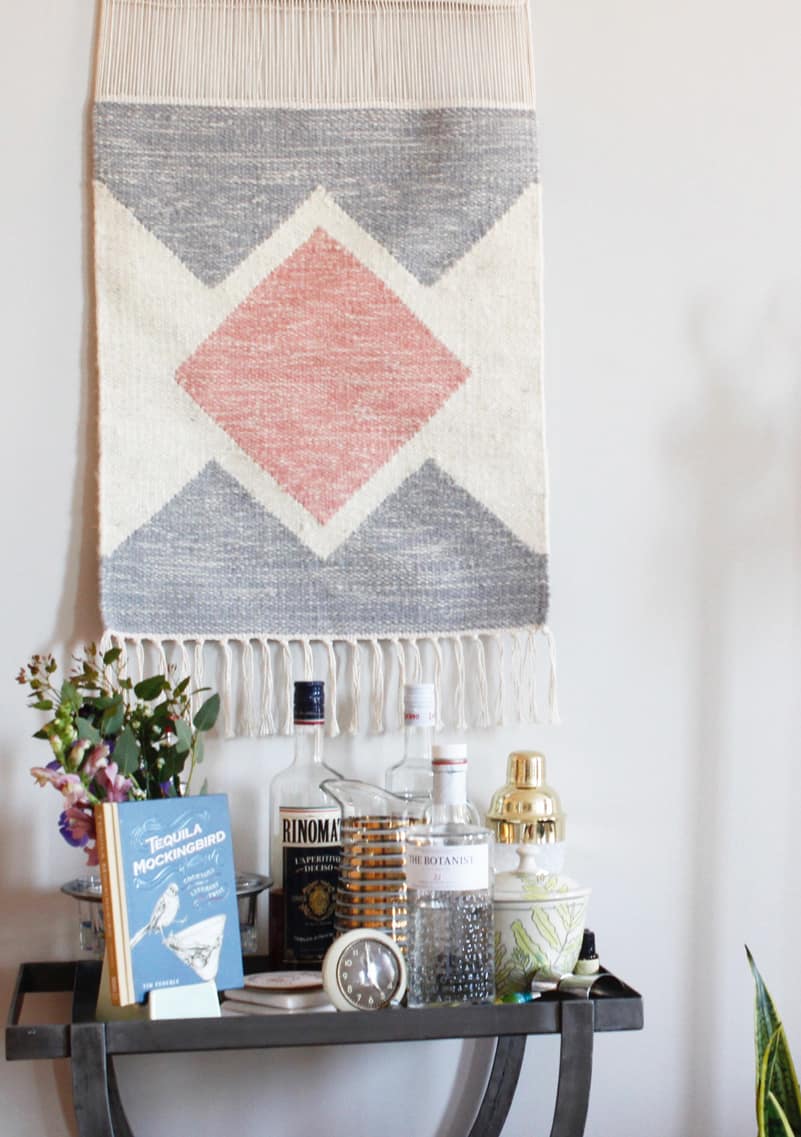 Well guys, what do you think? I love getting a glimpse into the homes of my readers and I also love seeing real-life homes, not just unrealistic magazine-worthy styled spaces. Elaine's studio is so down to earth yet so stylish and I know she is happy to call it her own! You can read more about home journey in this article from the New York Times!
Cheers!