DIY New Years Eve Noise Makers
I can't believe 2013 is almost over! I feel like I blinked and it was gone. No more blinking!
I have a fun kid craft for New Years Eve to share with you. We are having some friends over tomorrow and I wanted a fun craft for the kiddos so we decided on some cute noise makers. These as so fun and super easy. I saw a version of them here and I wanted to create something similar.
All of these items I had in my house except for the silver pom poms that I bought on sale at Target today in their Christmas section for $.30. There is a huge sale if you want to pick up any decorations for next year. I also got a 5′ silver tinsel tree for $6.
Here are the supplies you need:
Boxes (I used the soup mix boxes but smaller boxes might be better), uncooked beans, popsicle or craft sticks, hot glue gun (any glue would work but Elmers glue might not be strong enough to hold the sticks), ribbon, buttons, labels or any kind of swag you like.
Not shown are the scissors, spray paint and chalkboard label and pen that I used.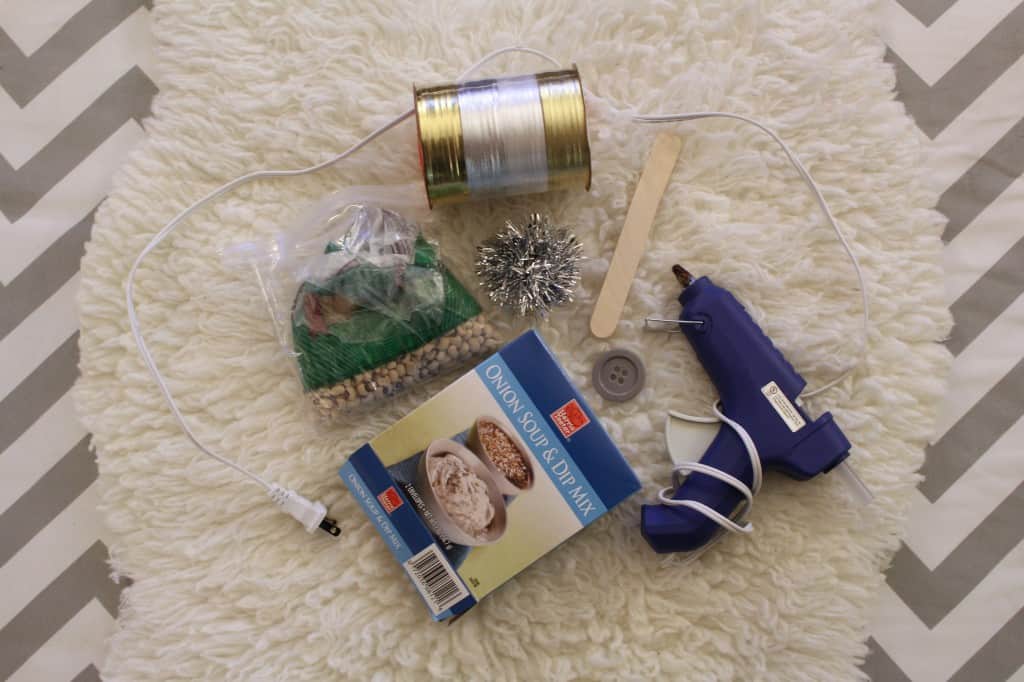 Directions:
Spray paint your box. I also spray painted my buttons.
Fill the box with beans and glue the box shut. Glue the popsicle stick to the back. Then let the kids go nuts glueing things to their boxes.
Make sure to help them if you are using a hot glue gun :) My little guy has almost got the hang of it himself but burns are no fun.
Look how they turned out!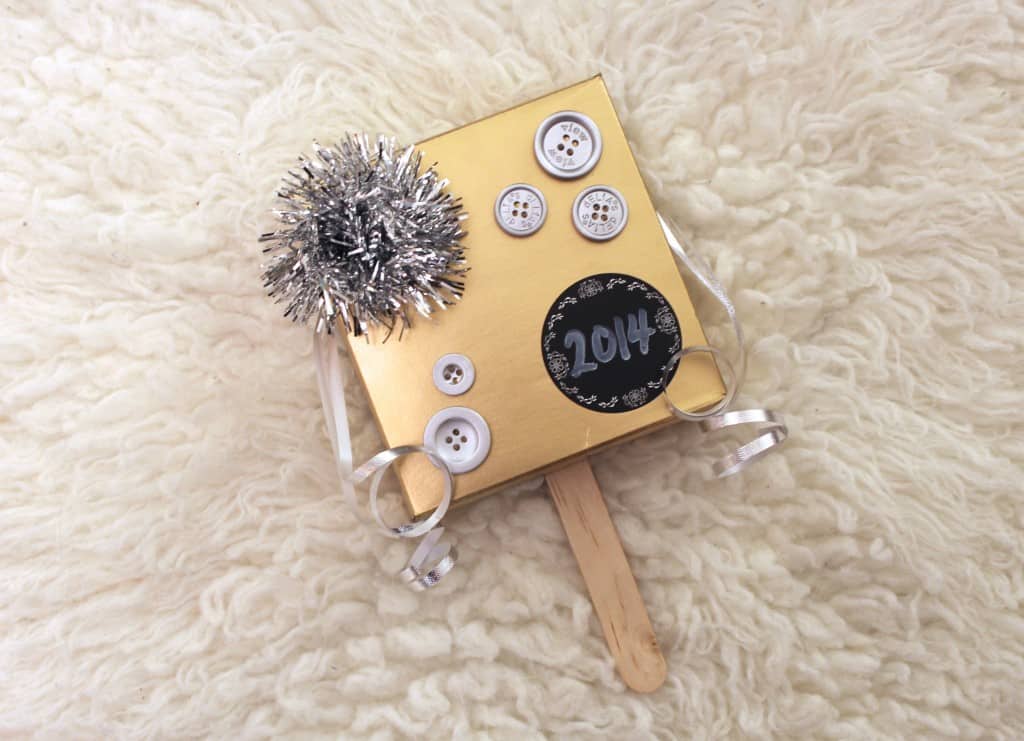 For fun I set up these little boxes with the supplies needed to make their noise makers and some sparklers too!
Now we are just setting up for our adult and kid-friendly evening!
Do you guys have big plans for NYE? We usually like to stay home or close to home so we are going to make some simple fun out of it!
Thank you guys so much for a great year and I wish you all the best in 2014!!!!!!!