Modern Coastal Studio Office Reveal
Happy Wednesday Friends!
I'm so excited to show you my studio office today!
I've got to tell you this was probably the most difficult space that I've had to photograph. Mostly because the ceiling has weird vaulted angles and the window is directly at the back of the office and the light floods straight ahead. This is great for working but bad for photographing! Also, the space is long and narrow so it's hard to a great shot of the large gallery wall.
But enough of the excuses! Here goes nothing…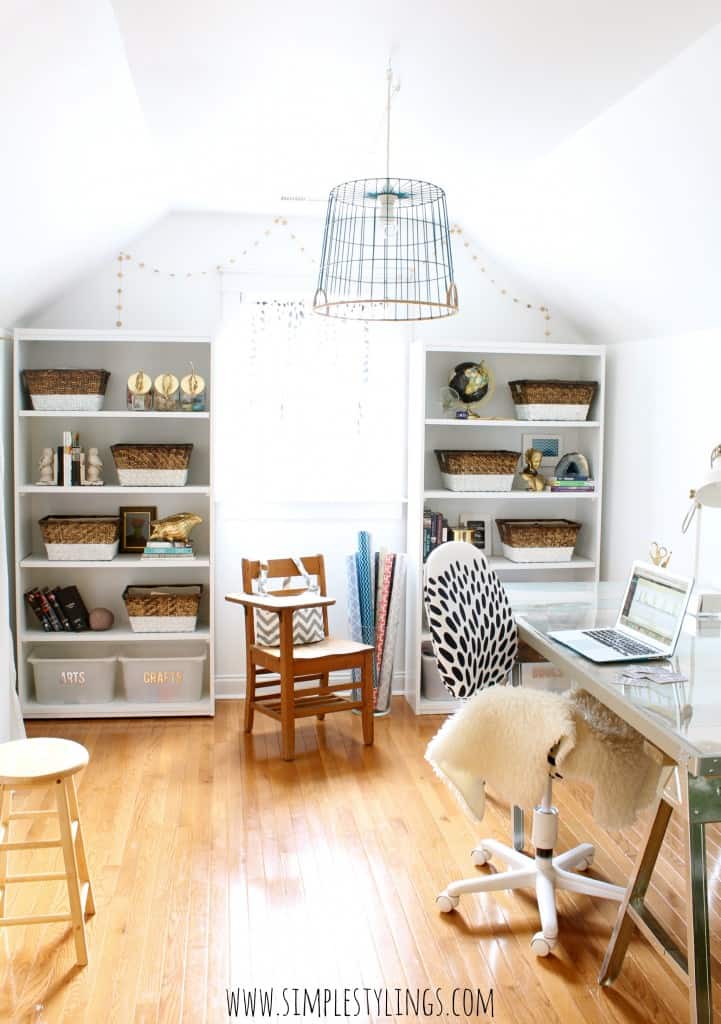 And here is the before! Isn't it horrible? I was so glad to see the blue go BAH-bye!
Let me warn you this post is going to be picture heavy because I had a hard time editing and I will be posting more details soon. This space is full of DIY's!
This is my desk area and you can see the DIY desk, bulletin board, office chair and basket pendant (post to come).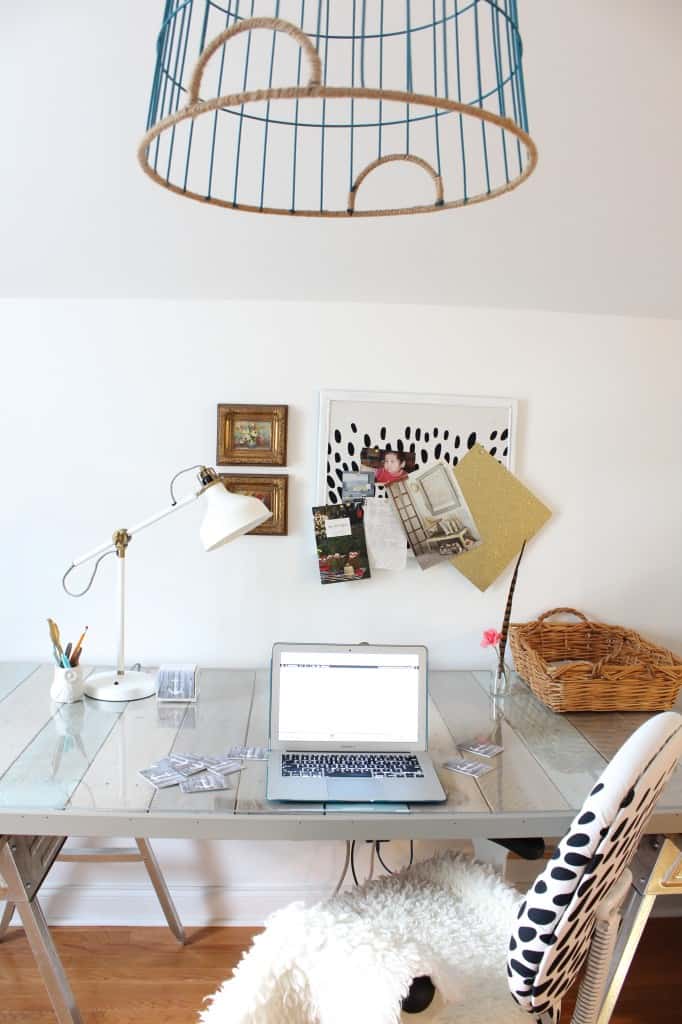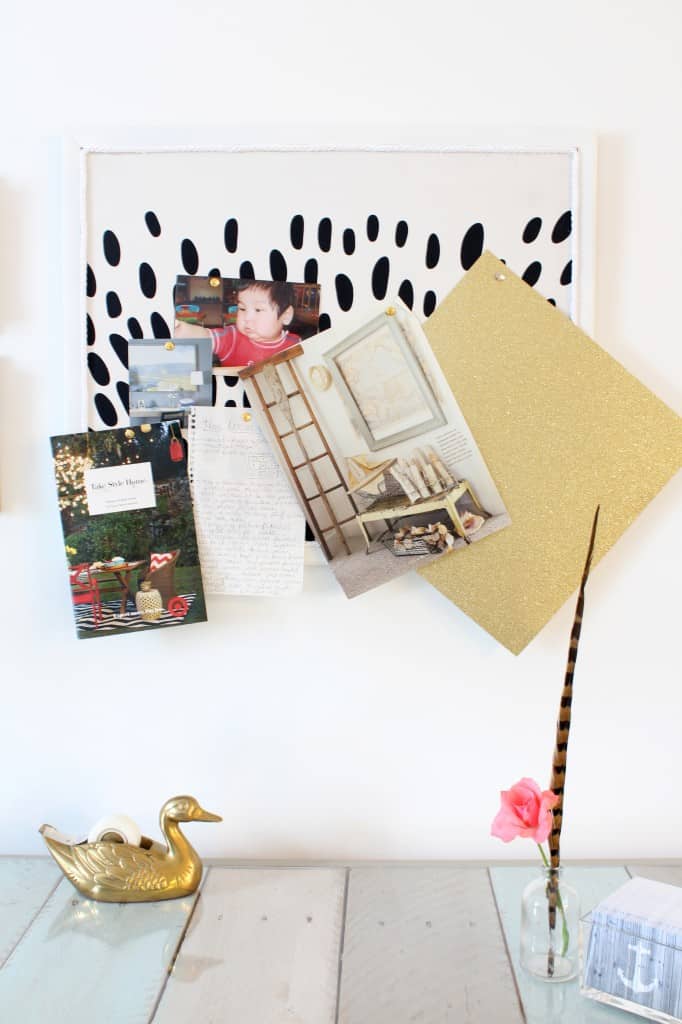 I love this little corner to the right of my desk. The mirror is a HomeGoods find and the coffee filter pom poms are left over from our Christmas mantel.
And our fiddle leaf fig is still hanging in there too!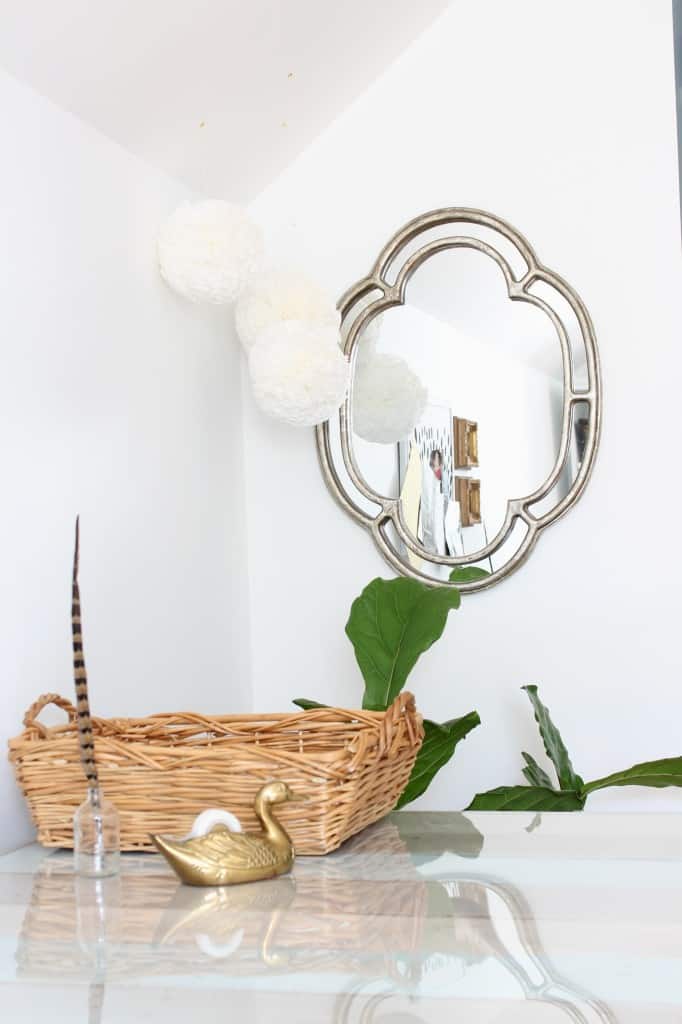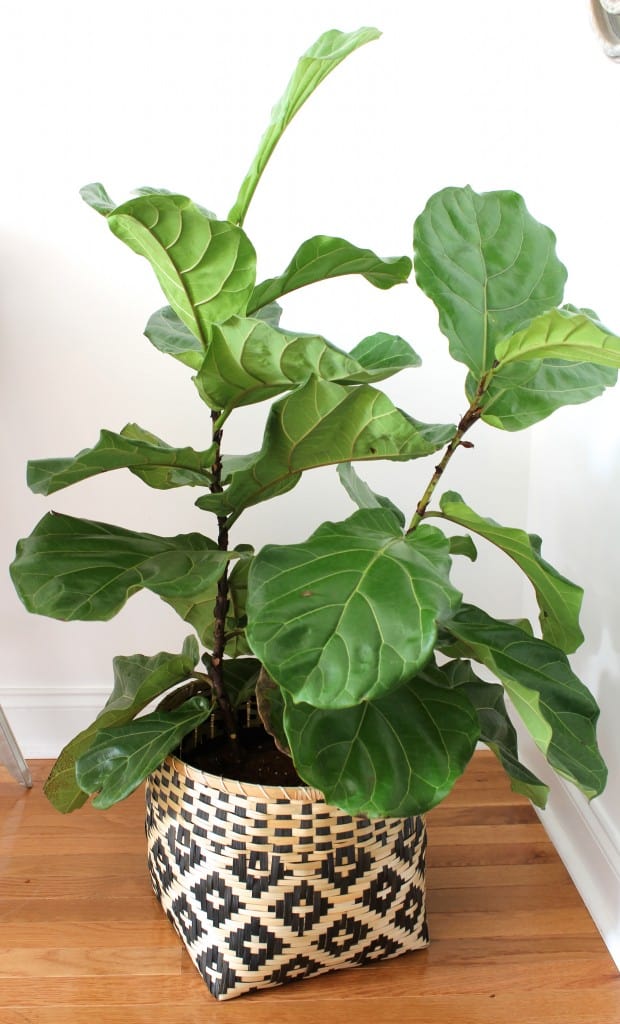 The bookshelves seemed massive to me when it came to styling and they were one of the hardest parts of the room to complete but I'm pretty happy with the results finally. I would have preferred not to use so many baskets but I needed them for storage and I already had them so there was no need to buy anything new.
I used four of these white Ikea plastic bins (two on either bookcase) to store little man's arts, crafts, toys and books.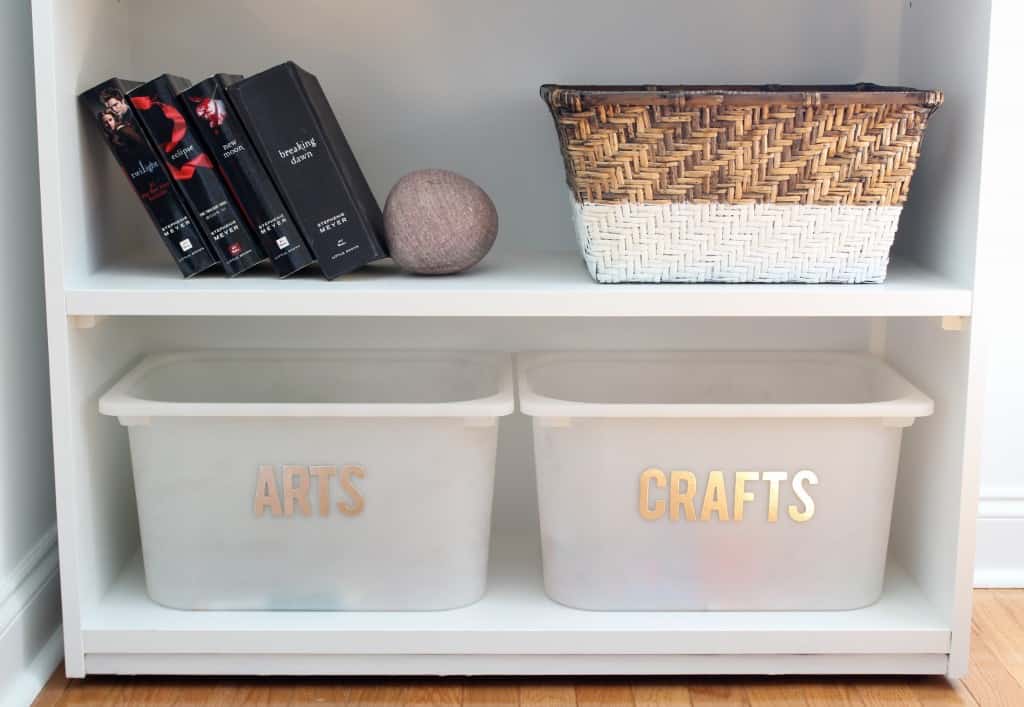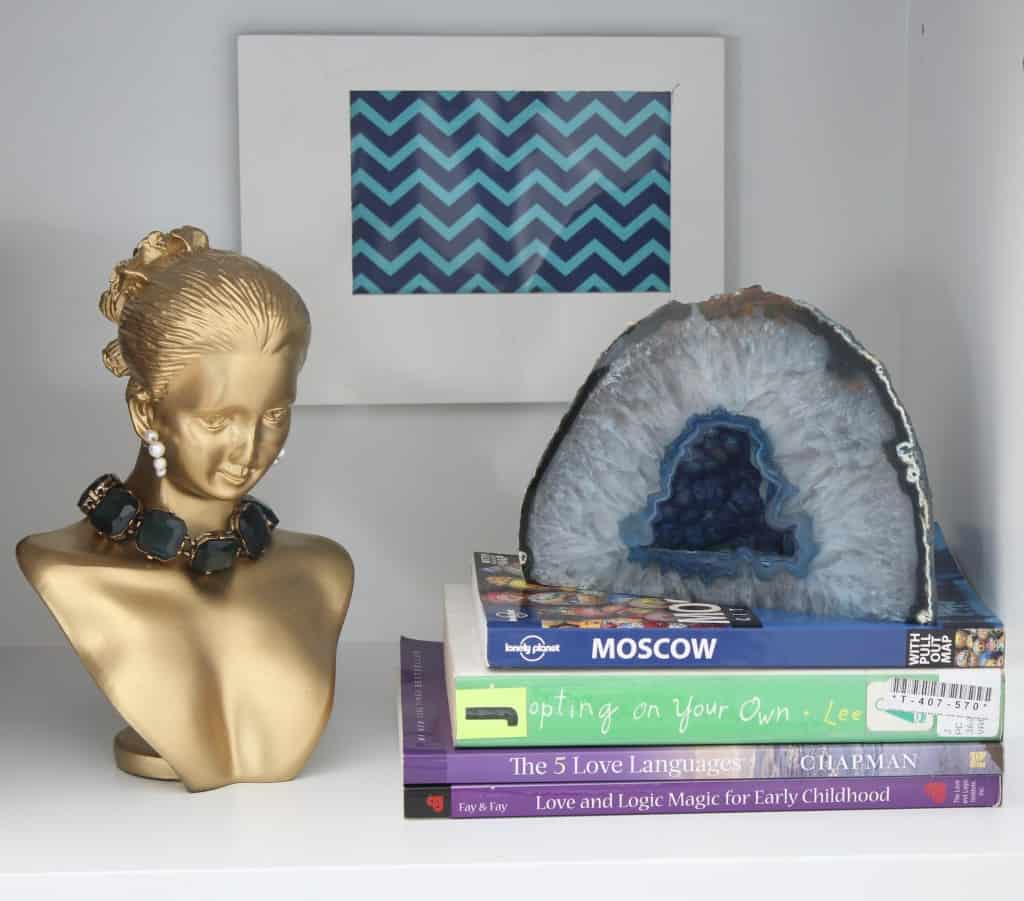 I hot glued some of my son's dinosaurs to the lids of these storage jars as handles and painted them gold. Aren't they fun?!?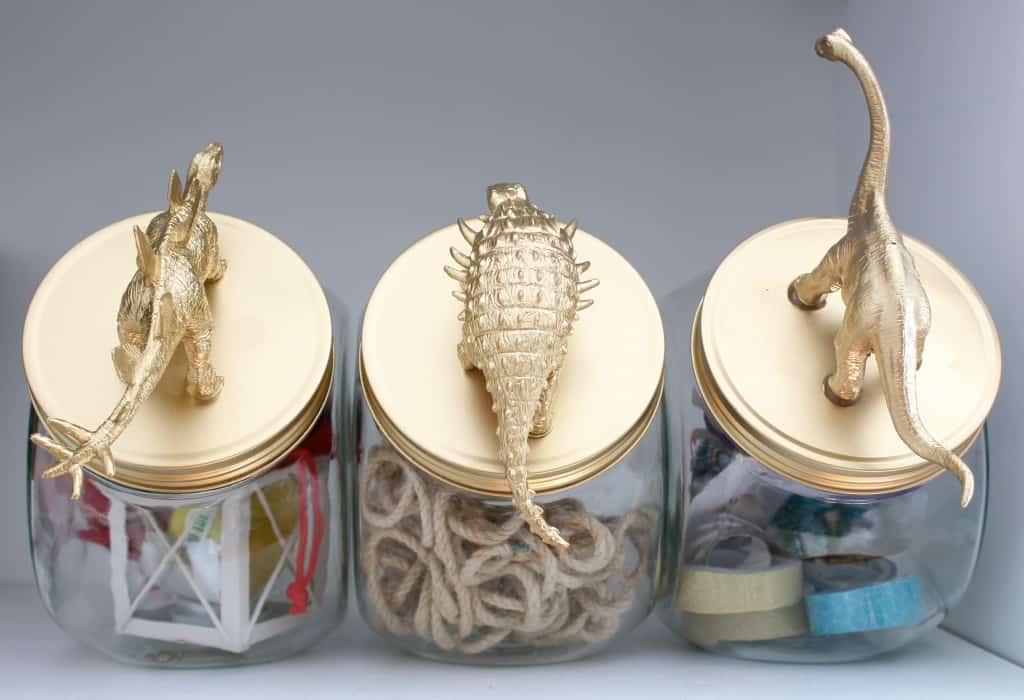 Here is little man's homework area and my endless collection of HomeGoods wrapping paper.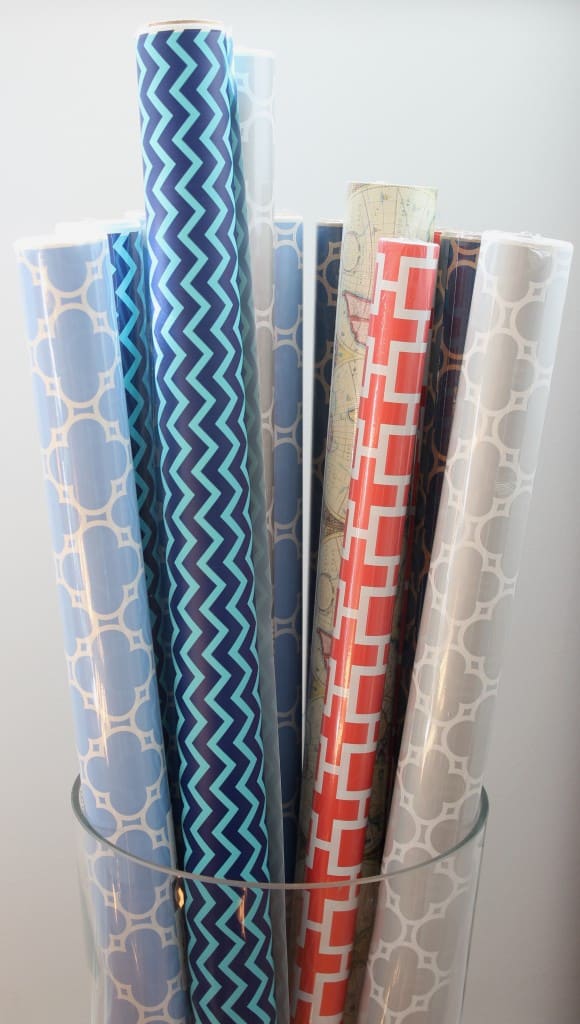 And here is the gallery wall and some of my favorite parts.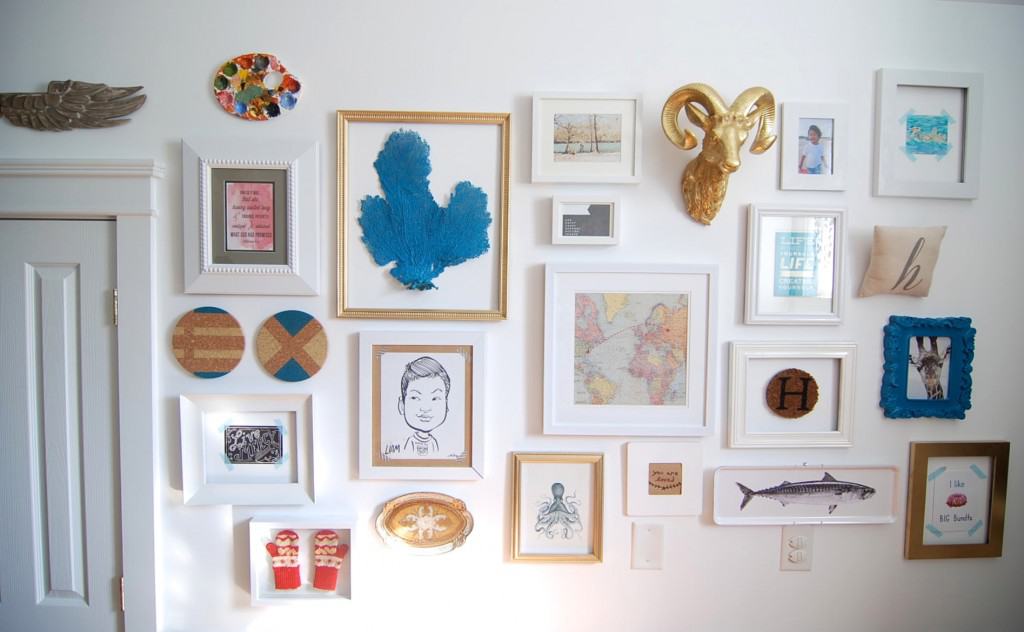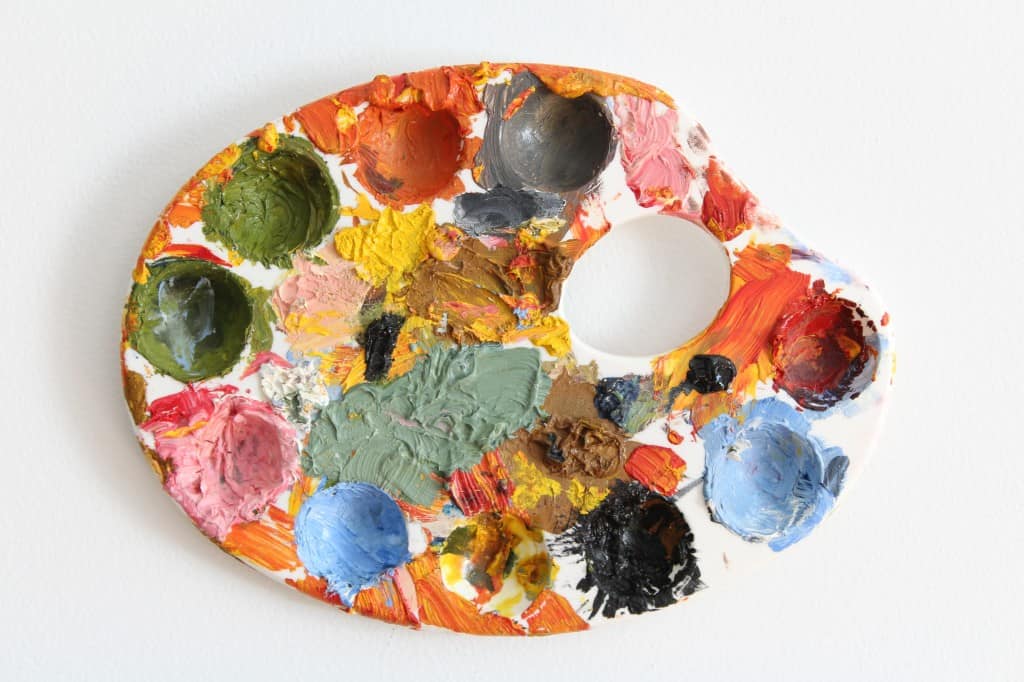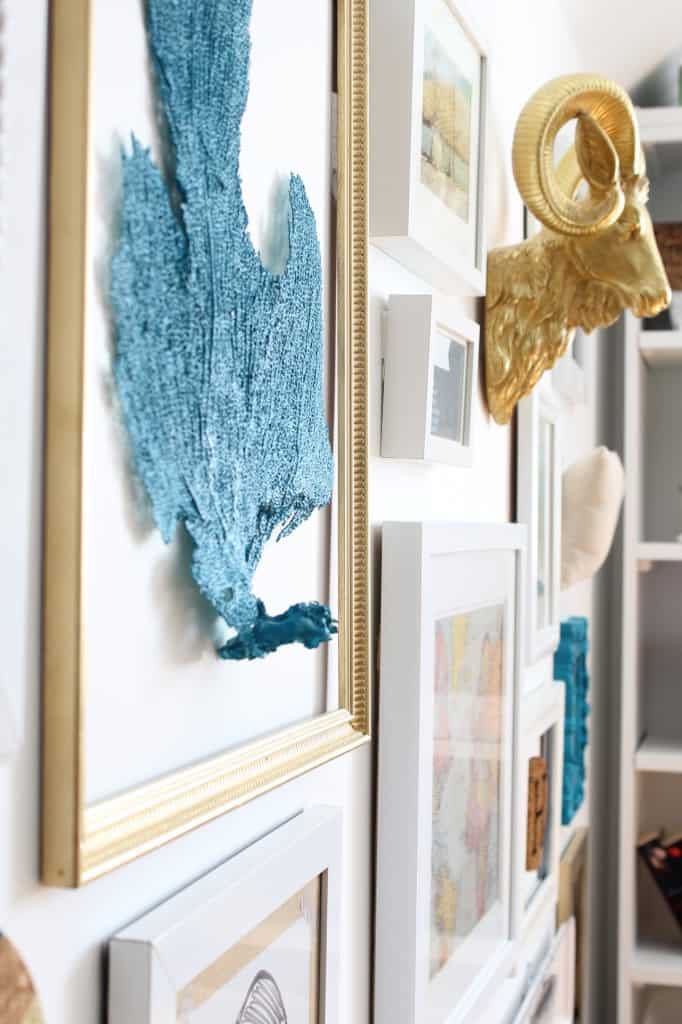 I also installed an Ikea Dignetet curtain wire to hang photography back drops. Yay! Now I have a place to photograph for blog posts.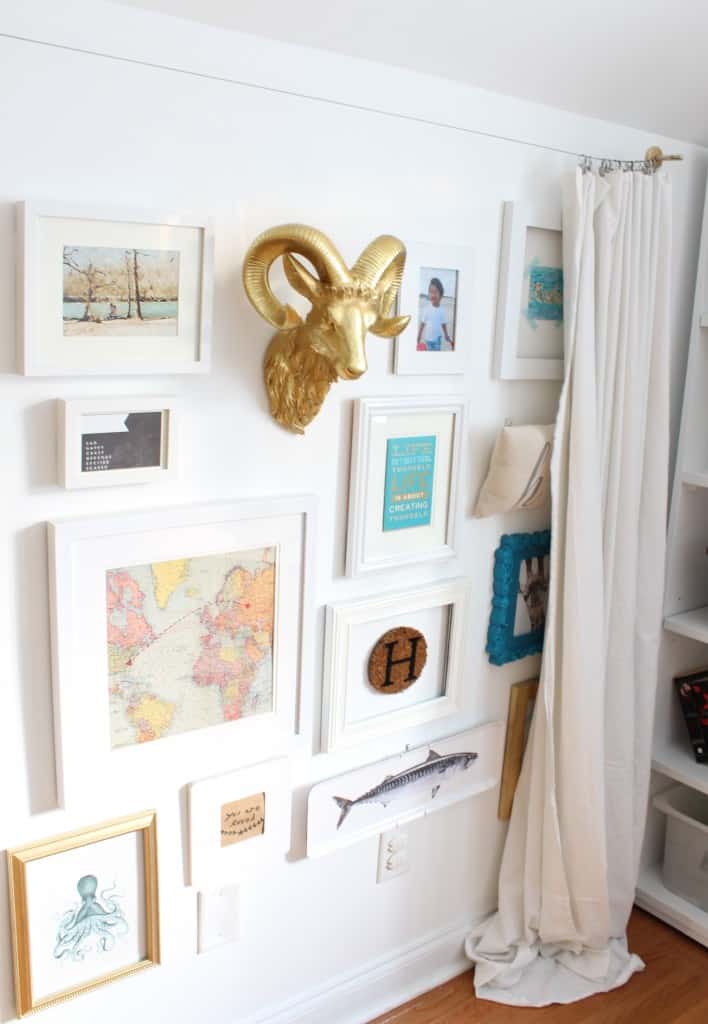 This is a fun little DIY window treatment that I made out of the leftover Ikea fabric. I might have gone a little crazy with the black and white spots :)
This modern space is WAY outside my design comfort zone but I really enjoyed putting it together! I incorporated some coastal elements by adding twine to the basket pendant, the oversized woven basket on my desk and paint dipped baskets on the bookshelves. The accessories, like the shell bowl, starfish, octopus print and large coral, also add a coastal touch.
This space has to wear so many hats. It's a place for me to blog but also has to function as a small photography studio. We needed space for little man to do his homework as well as office supply and craft storage.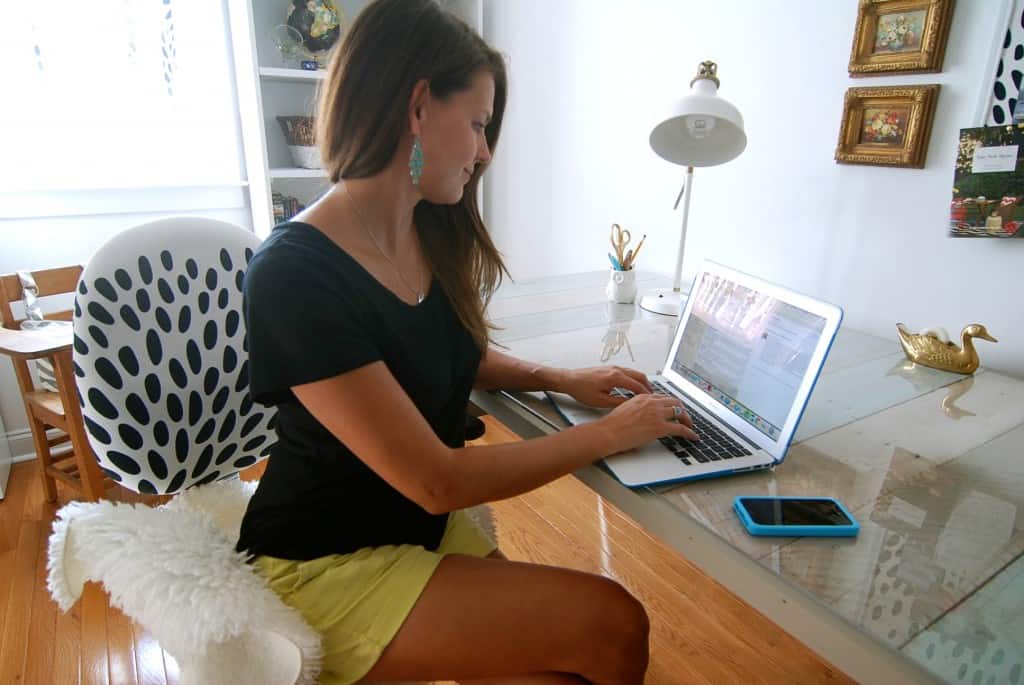 Wood tones combined with the white walls and light streaming in make it so cozy in here and fun to work!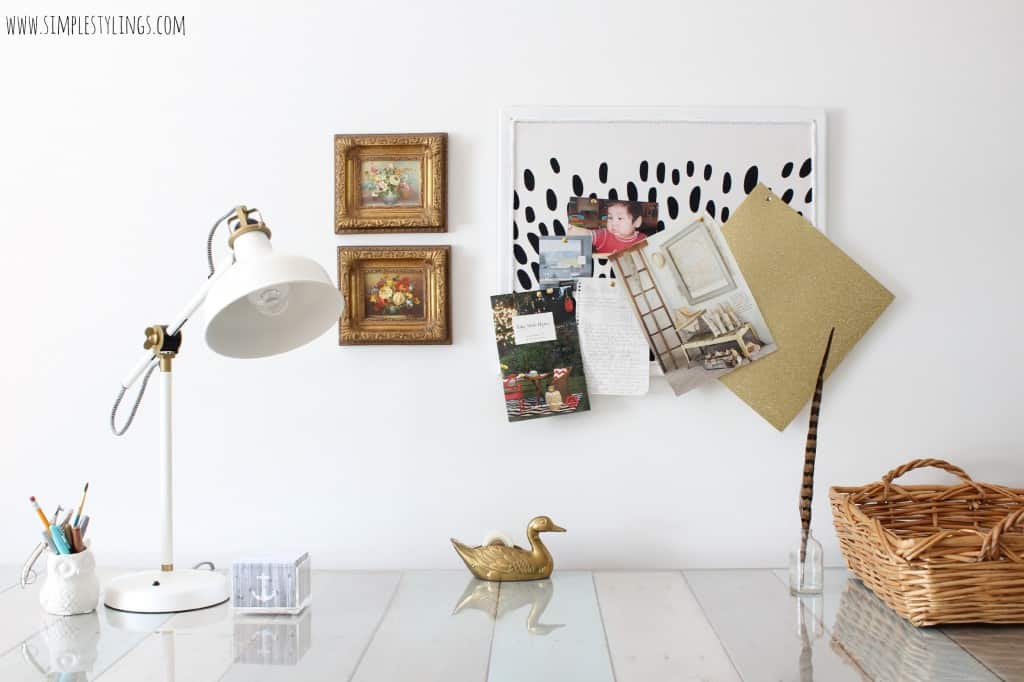 So do you like it? Is it too modern?
There are so many details I can't wait to share over the next couple weeks! I'm headed to Atlanta for the DIY blogging conference, Haven, tomorrow so definitely follow along on Instagram for all the fun this weekend!
I hope you guys have an amazing rest of the week and please leave a comment and let me know what you think!
LINKING UP:
Place Of My Taste // Migonis Home // Nap Time Creations // Just A Girl And Her Blog // Liz Marie Blog // Dimples & Tangles //
House By Hoff // City Farmhouse //