Painted Drop Cloth Curtains and Playset Refresh
Happy Hump Day Friends!
I've been working on giving my son's playset a little face lift and if you missed our planter box from last week you can read about it here. Part two is a DIY curtain that we made out of a drop cloth and painted to match the planter box.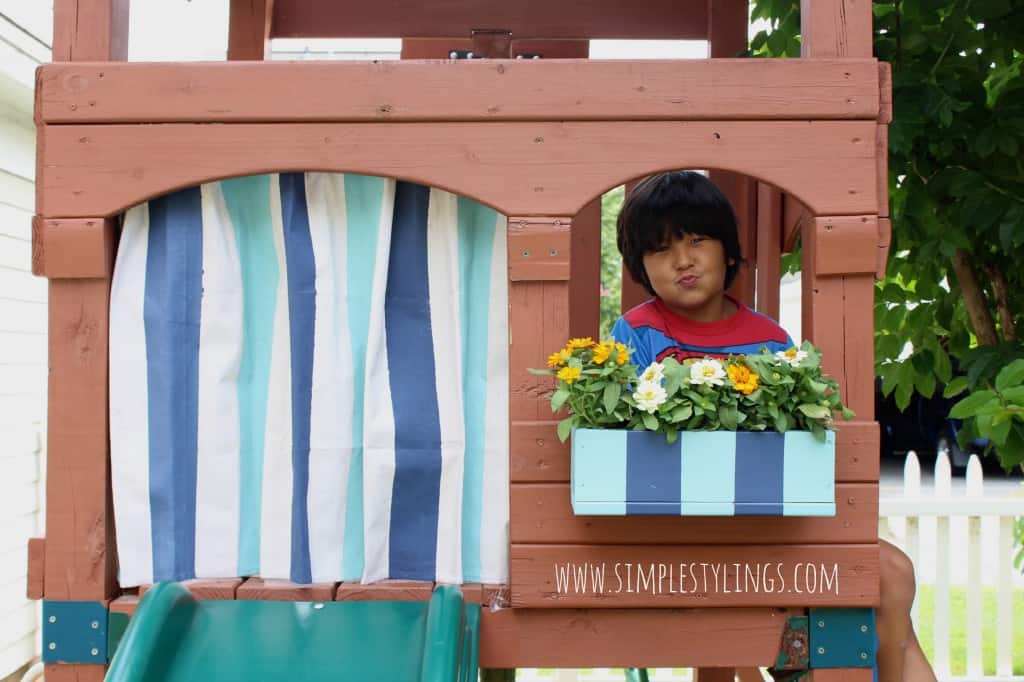 I grabbed this small drop cloth from The Home Depot and we just measured the size we needed and cut.
This is so easy I feel almost silly giving instructions :) We taped off the size of the stripes we wanted with Frog Tape and painted them with the same paint that we used on the planter box, alternating the colors.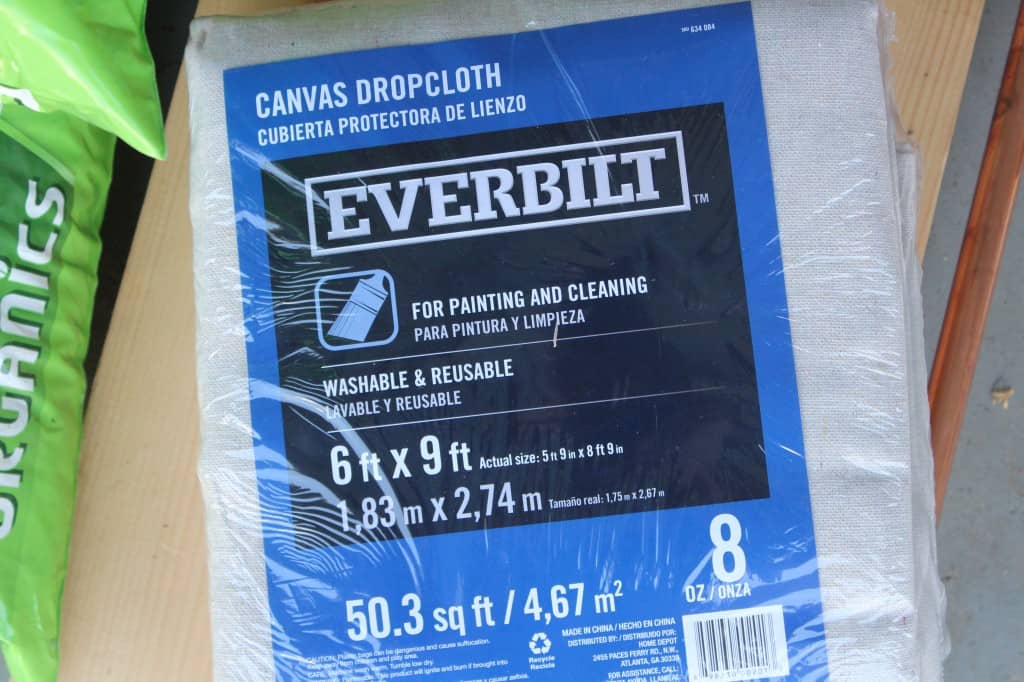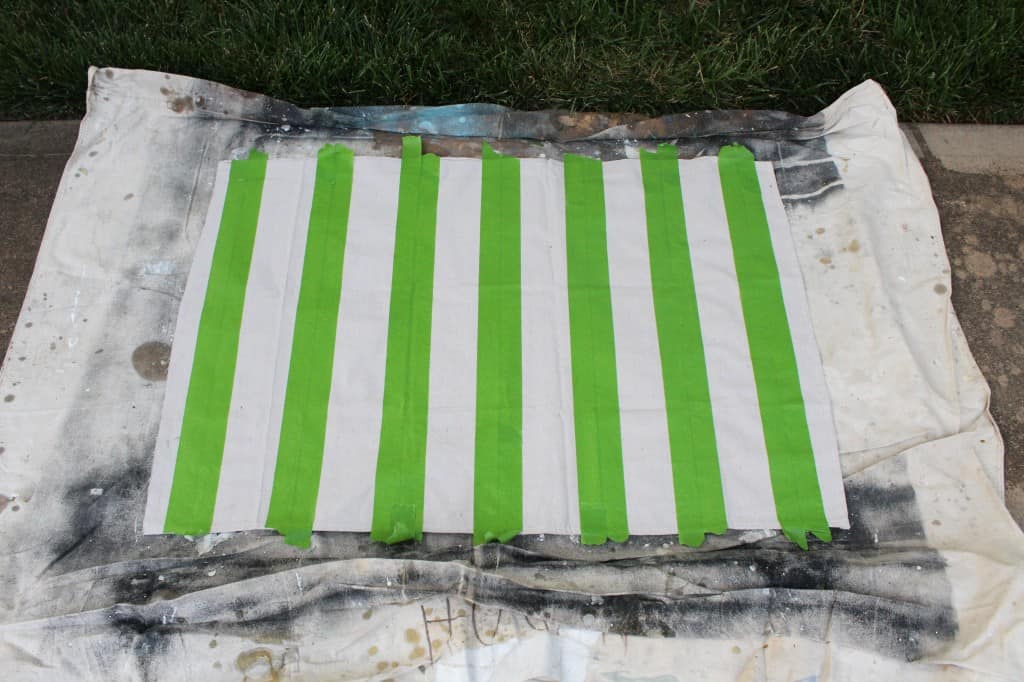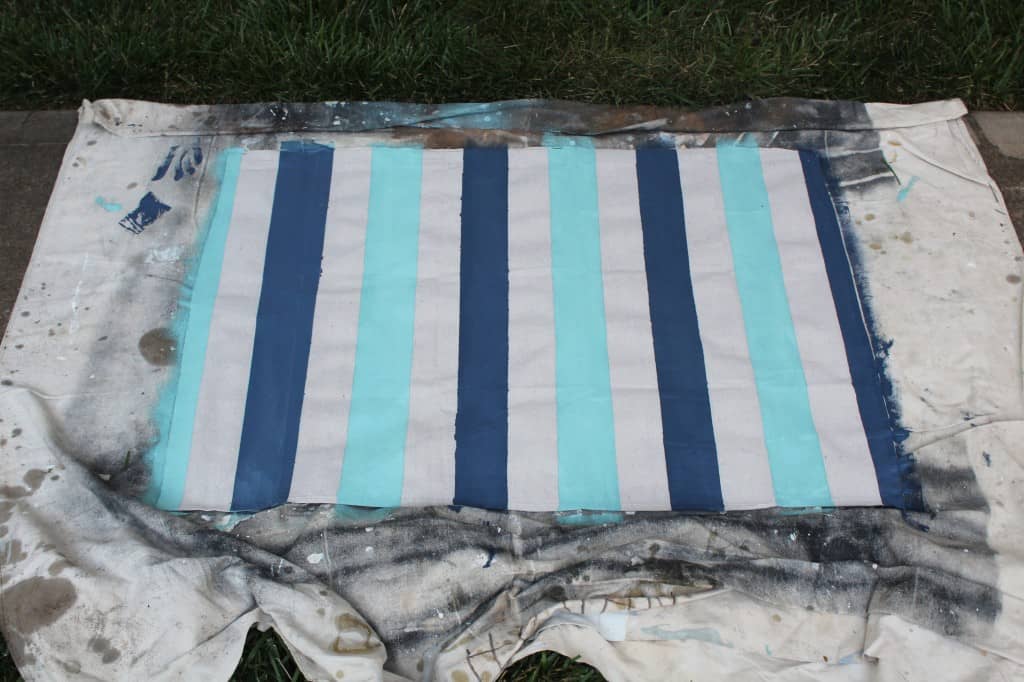 Then I crawled into the playset and measured where the curtain rods would go. I used a super cheap tension rod and some curtain clips that I had leftover from another project.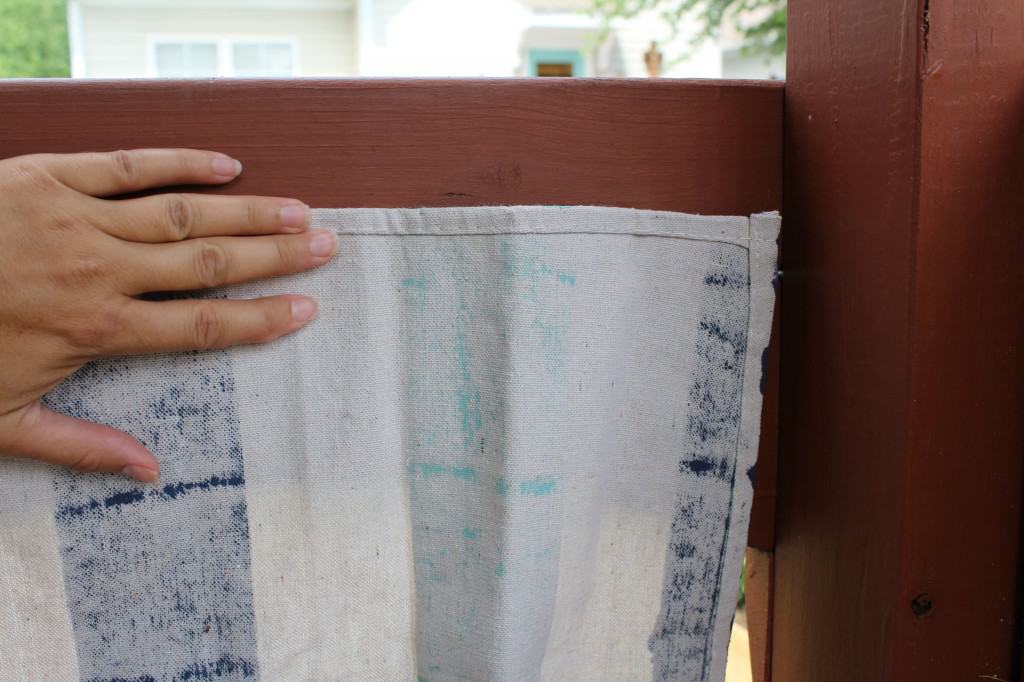 Just like the planter box, I wasn't worried about it being perfect so we didn't even finish the edges. We just folded them over and clipped.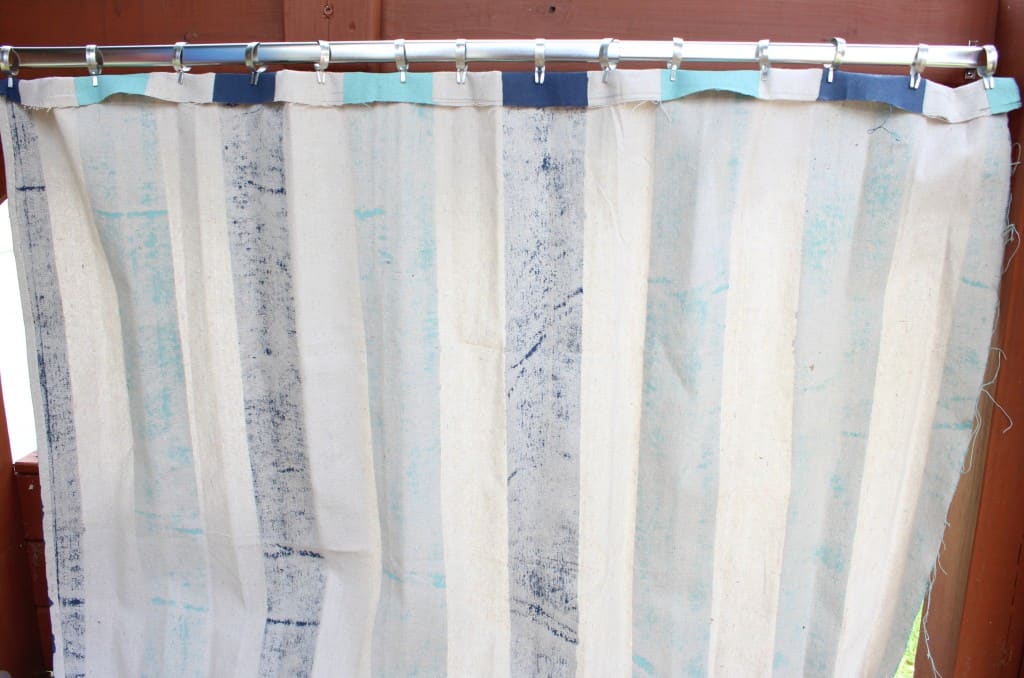 Looks like someone digs his new digs :)
We added some pea gravel to the bottom instead of sand because he doesn't use the sandbox much and I think it's prettier!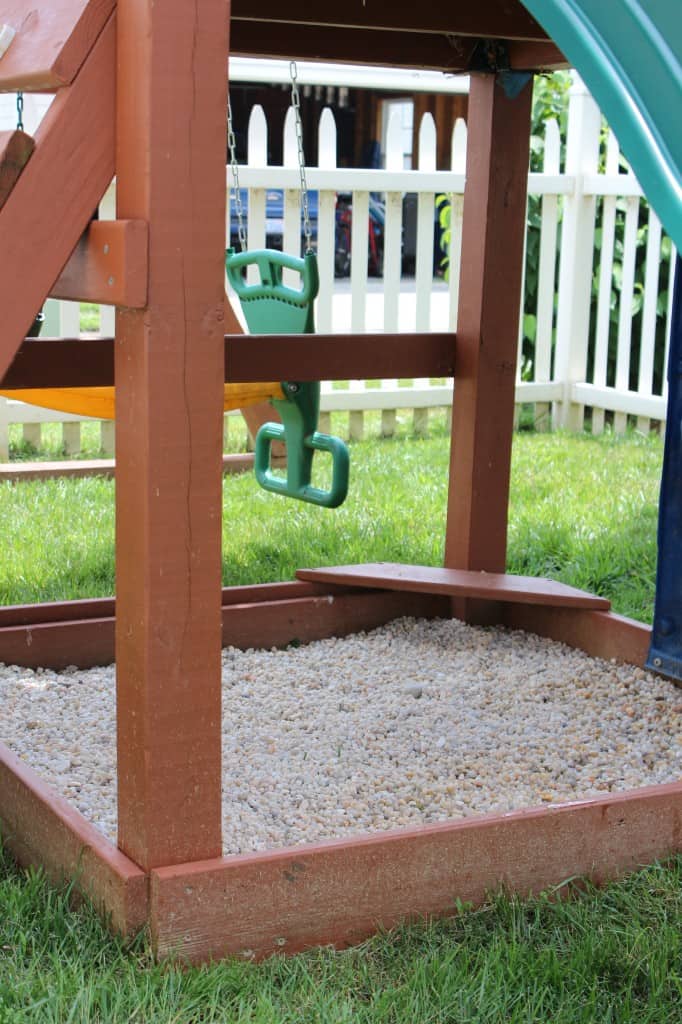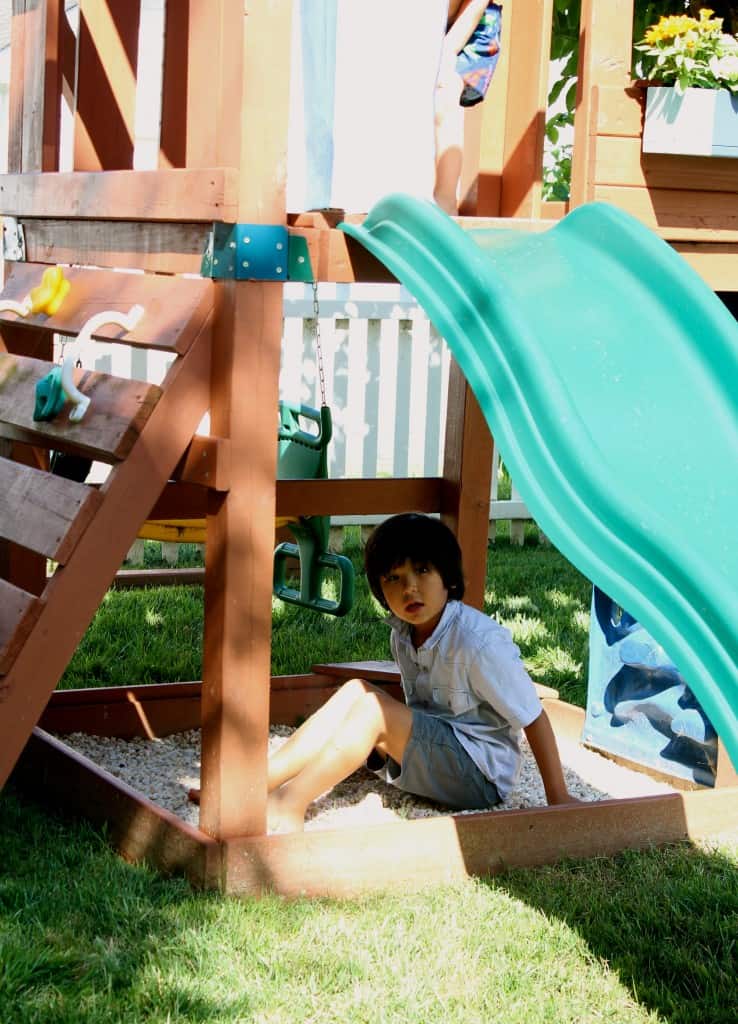 This was the last project in the back yard for now but I still owe you a post about our garden which is doing great.
And The Home Depot Outdoor Games Style Challenge posts will start going live in about two weeks so stay tuned! I can't wait to see what everyone came up with!
Have a great week y'all!
LINKING UP: