Mom's Breakfast Casserole Recipe Everyone Will Love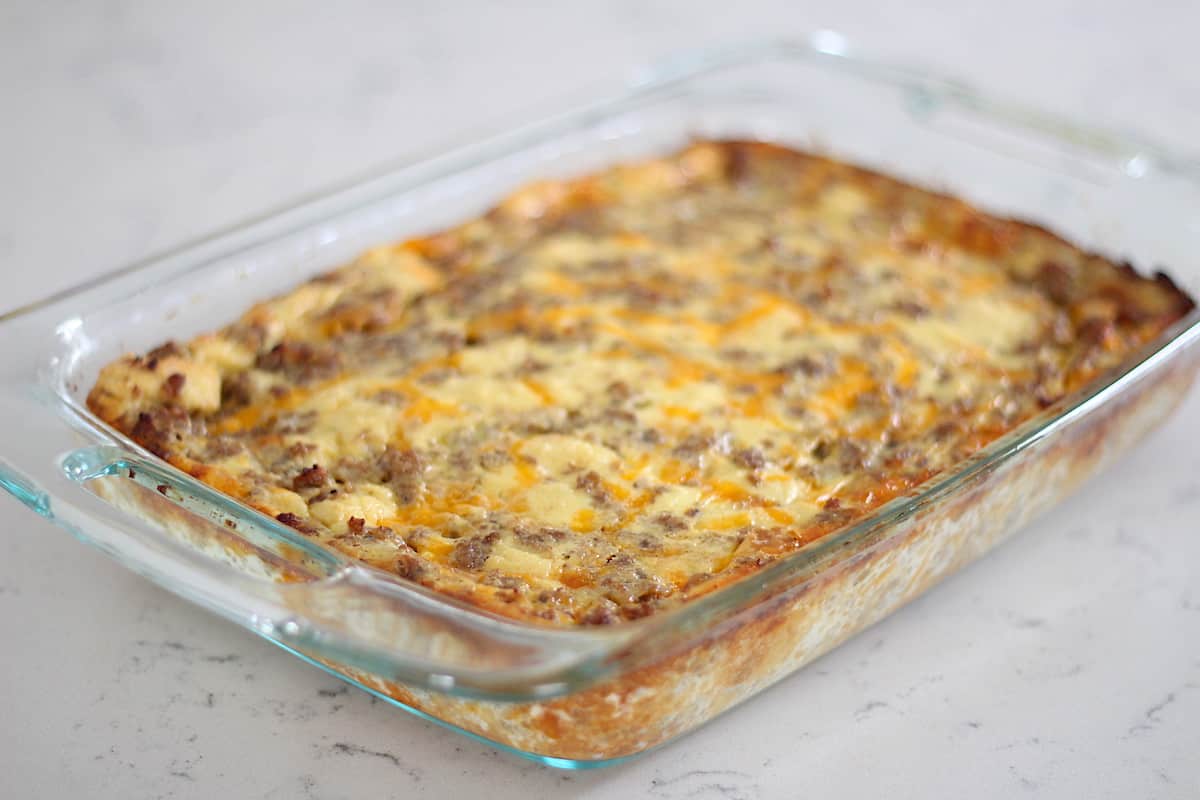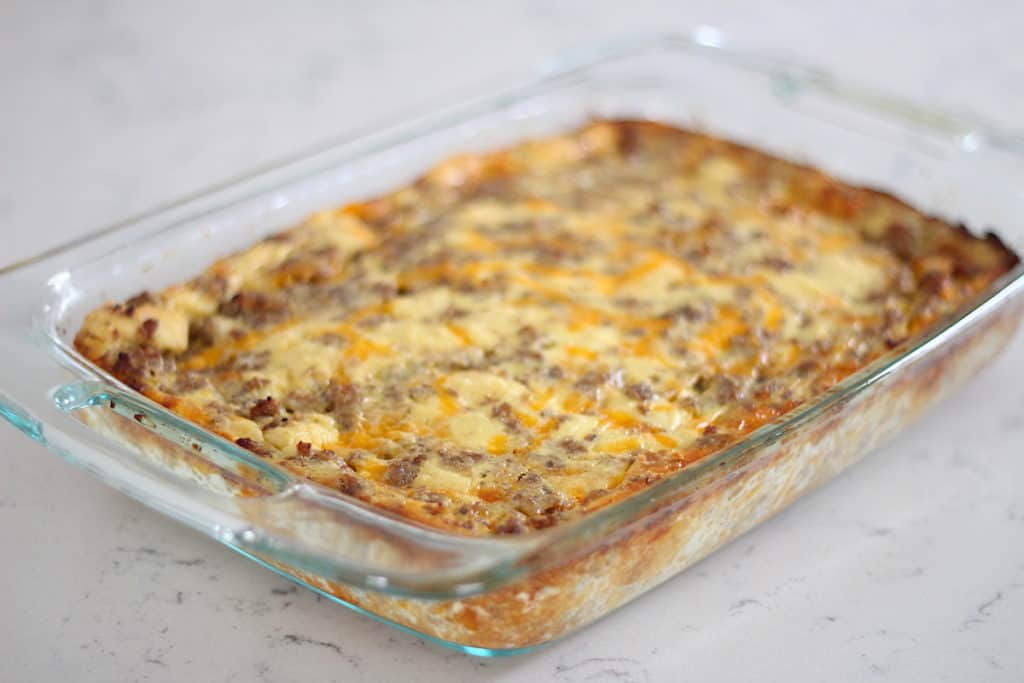 Mom's Breakfast Casserole Recipe
Everyone Will Love
Happy Monday!
I'm super excited to share a family recipe with you today that has never made it to the blog before. My mom's breakfast casserole has become a staple in our house over the years and I promise you will love it too. Plus, it's really easy to make and impossible to mess up!
We've got several weekend trips coming up and I will definitely be bringing this along because it feeds a lot of people. The holidays are around the corner too and this casserole is perfect for a family breakfast (or dinner) and it's a Hogan family tradition on Christmas morning!
This is the first time I've ever shared this recipe and I really hope you enjoy it! Here it goes…
***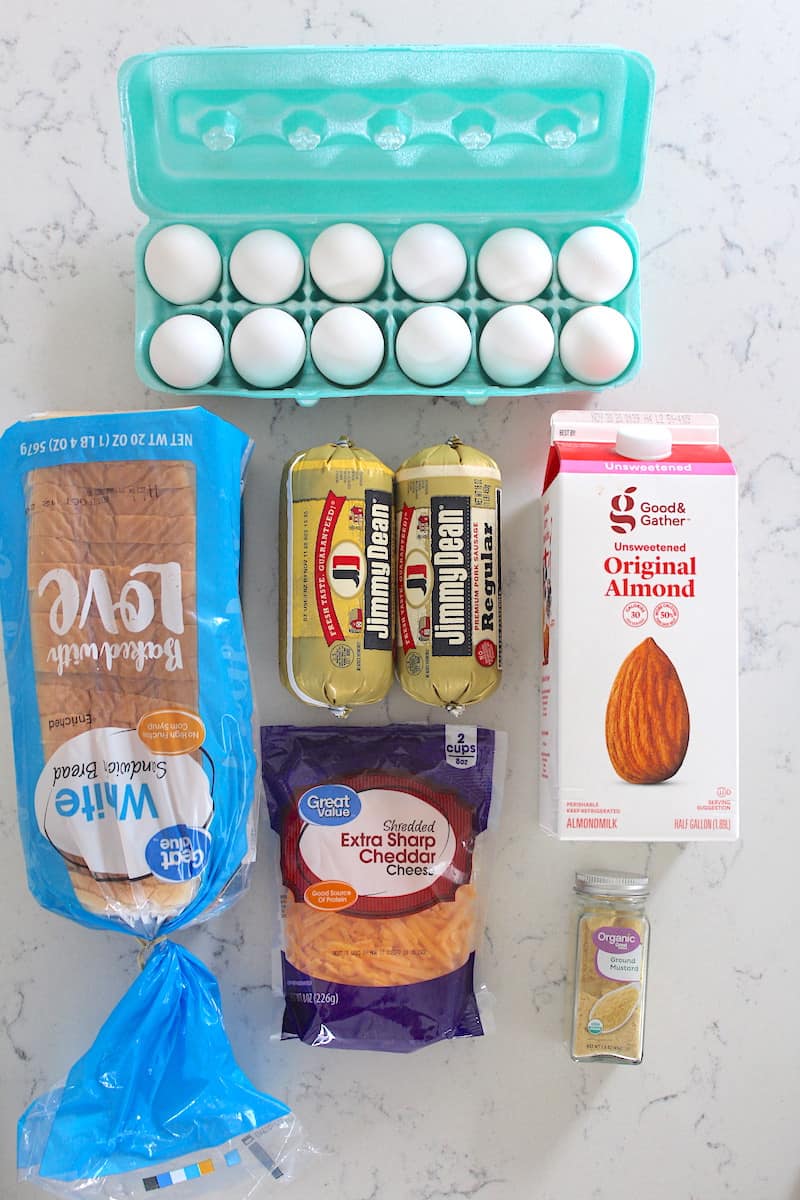 Ingredients

:
2 lbs ground breakfast sausage (I typically use one hot, one medium)
9 eggs
3 cups of milk (regular milk or almond milk both work fine)
9 slices of bread, crusts removed & cut into 1″ cubes
1 1/2 c. shredded cheddar cheese
1 1/2 tsp ground mustard
1 tsp salt
Pepper to taste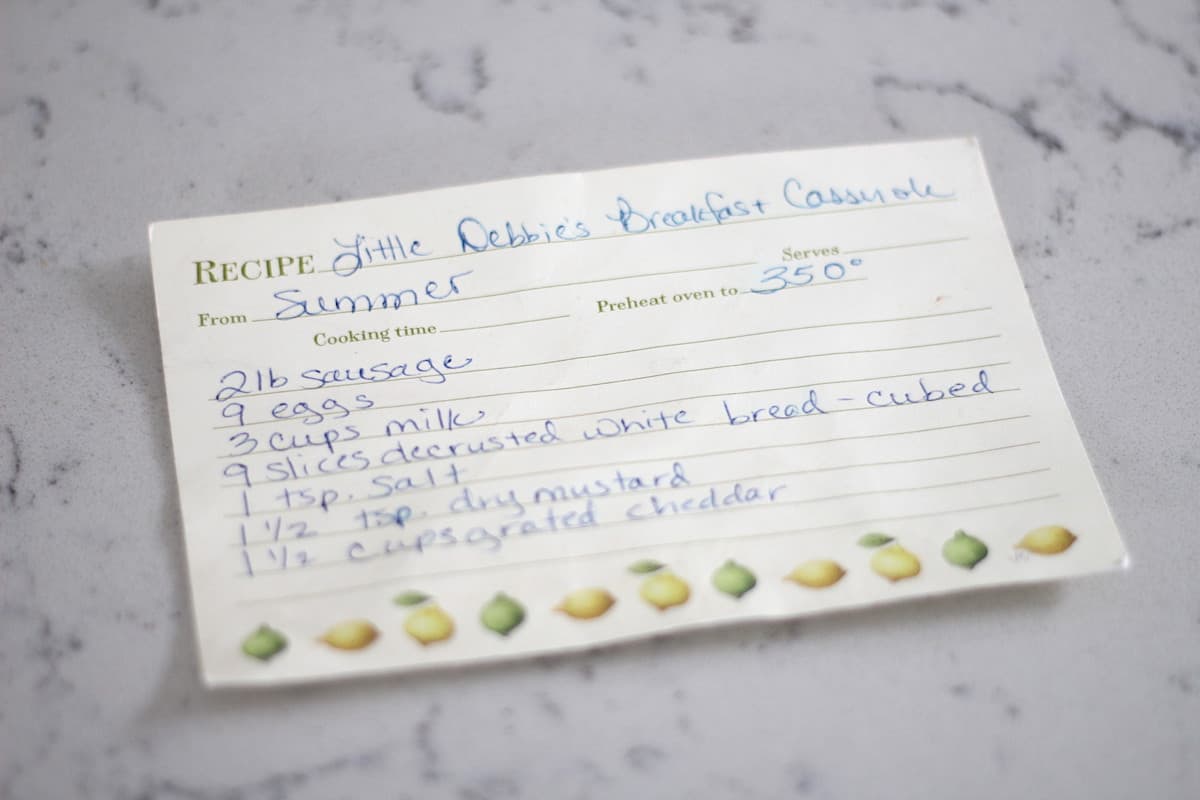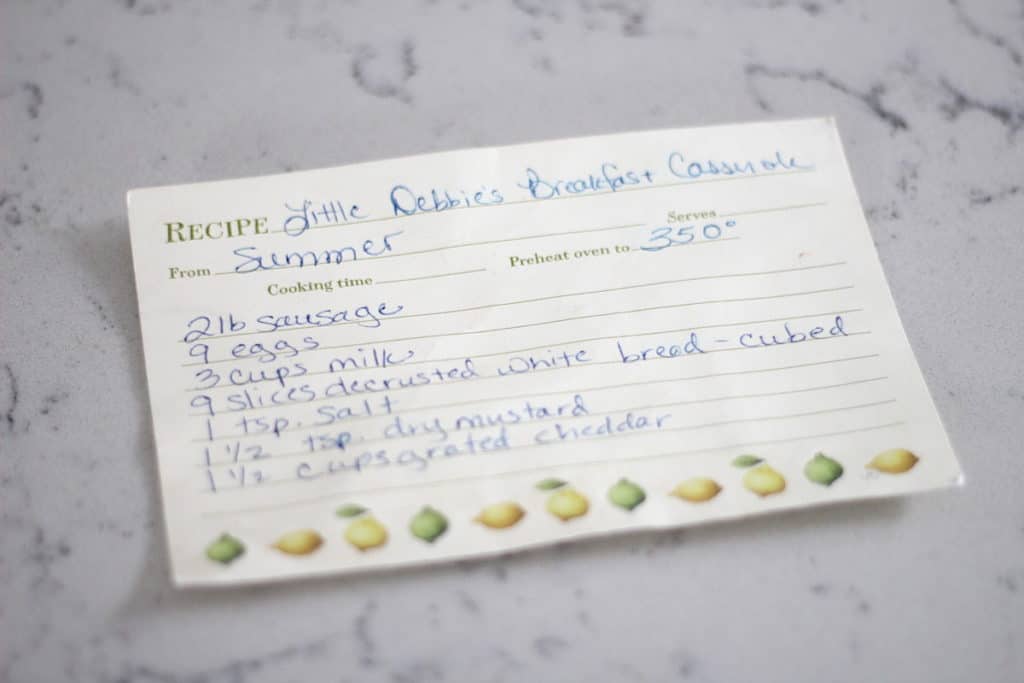 Directions

:

Preheat the oven to 350 degrees. Brown sausage in a pan, drain and set aside. In a large bowl whisk the eggs, ground mustard salt and pepper. Add the milk, cheese, sausage and the bread last. Stir to combine then pour into a 9×13 greased baking dish. Bake at 350 degrees for 50-60 minutes or until a toothpick comes out clean and it's not jiggly in the center. Easy peasy!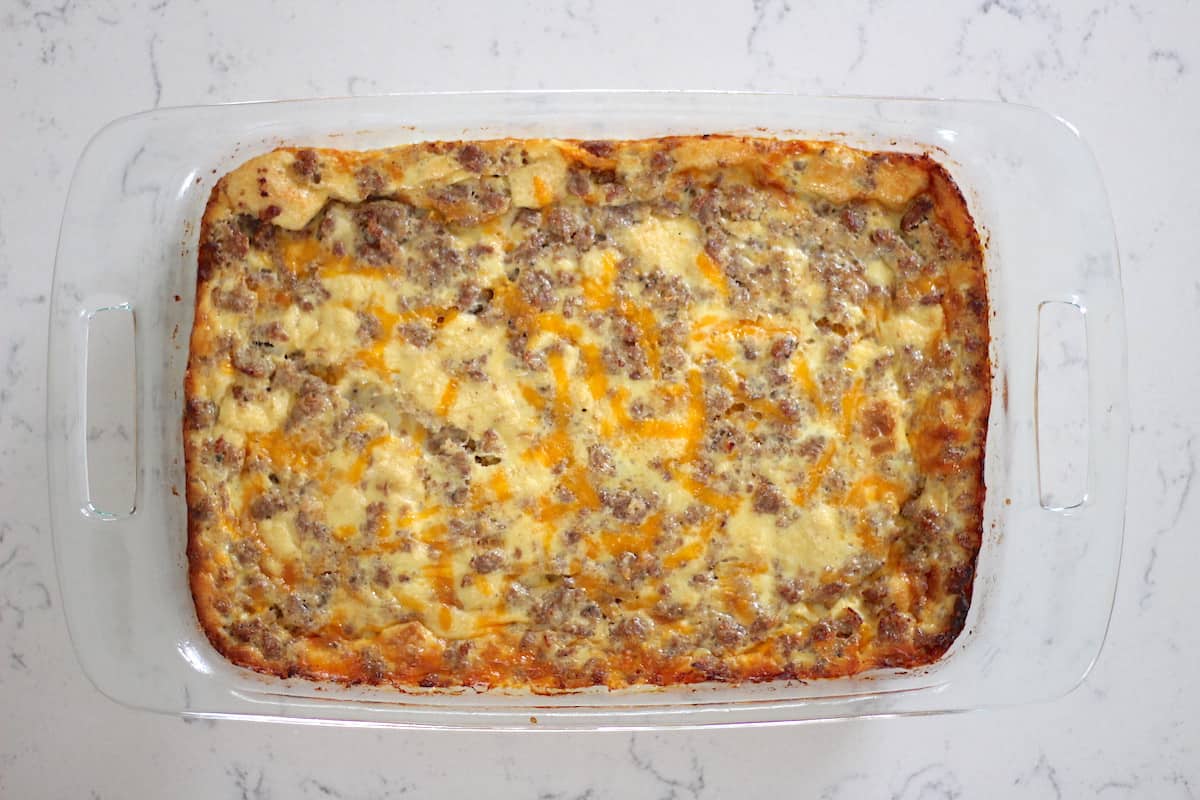 **Just a little disclaimer, this is not a 'healthy' recipe that you're used to getting here. But, I have made it before with cleaner ingredients and it works just fine! You can replace the white bread with gluten free bread, use grass-fed cheese and sausage as well as organic eggs. I find regular milk and almond milk are interchangeable.
You guys, if you do nothing else this holiday season, make this recipe! I promise it will not disappoint. It feeds a lot of people and you can make it ahead of time and freeze it. I hope you love it as much as we do!
I'll be sharing a how-to video of the recipe on Instagram soon so make sure you're following along there! And make sure to check out our other recipes HERE!
Cheers!