Roadtrip Reality: A Beautiful Day in Savannah, GA
What To Do In Savannah, Georgia
This is a Roadtrip Reality post that I've been meaning to share for a long time. We've visited Savannah, Georgia, affectionately called Hostess City of the South, many times over the years and every time we go I love it even more. It's a small southern city with a big city feel and if you ever have a chance to go I highly recommend it. Here's what to do in Savannah Georgia.
The great thing about Savannah is you can pretty much hit most of the bests spots in one or two days. The architecture is beautiful, the shopping plentiful and the food scene is on point! It's often overlooked by us North Carolinians because people think it's mostly the same as Charleston but just farther away, and it seems like most people choose Charleston over Savannah for that reason. But it's worth the extra hour or so drive next time you are headed south.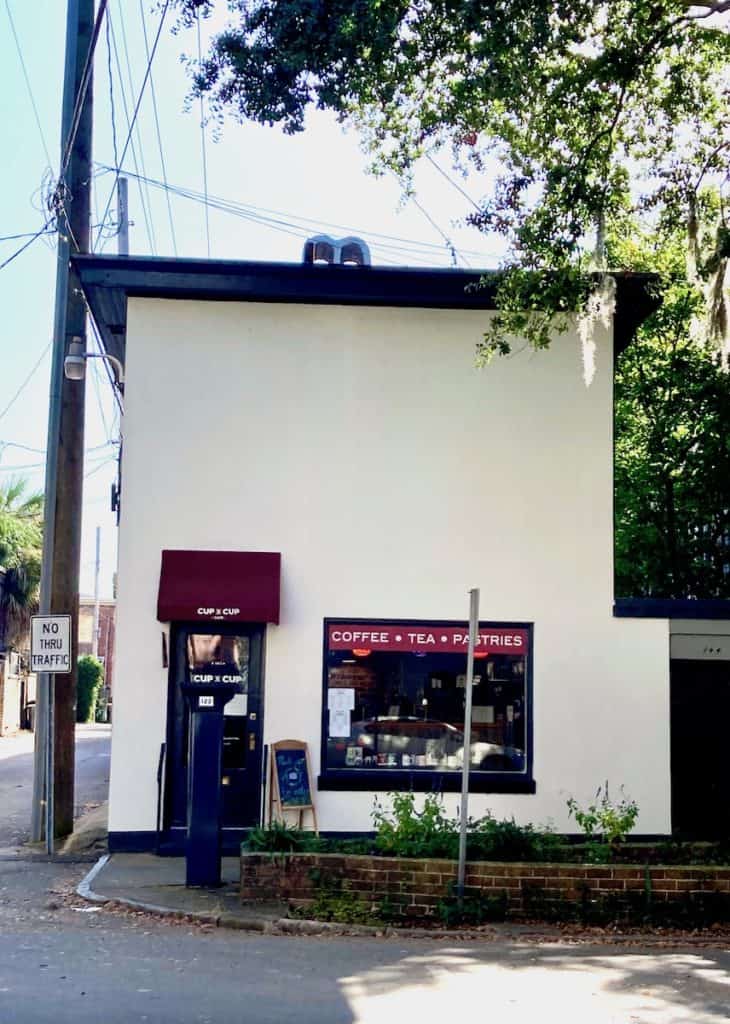 1.
Grab a coffee and pastry at Cup to Cup
Cup to Cup is not much to look at from the outside but it is a hidden gem. It's sweet and simple with lots of local coffee and treats.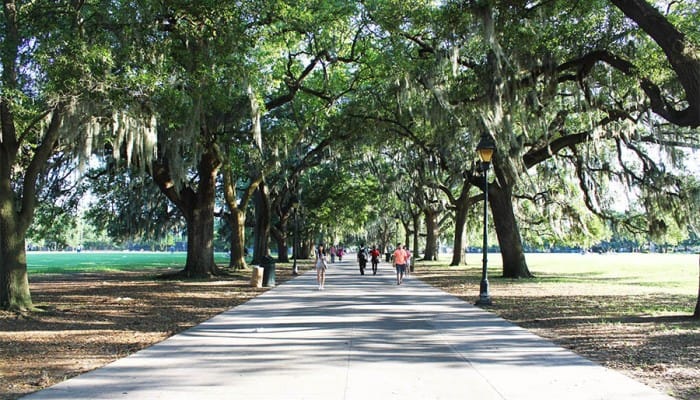 2.
Stroll though Forsyth Park
Forsyth Park is such a cool park! It runs right through the city and is a huge rectangle, similar to Central Park in New York. There is an outdoor amphitheater with lots of live music and a cute little cafe with lots of outdoor seating and bathrooms. There is also beautiful gardens and lots of open space, great for your family to stretch your legs, throw a football, let the kids run around or just put a towel down and sunbath a little.

3.
Visit the Georgia State Railroad Museum
If you had little ones you have to stop at the railroad museum! This quaint little museum is so sweet and you can take a ride on the steam engine with your little ones. Interestingly, lots of weddings take place here and the pictures look gorgeous. Who knew something like this could be a wedding destination?!?!

4.
Shop for gifts (and a macaron) at Paris Market
My favorite shop in all of Savannah is by far The Paris Market. When you step through the doors you feel like you are transported straight into a boutique and cafe on the streets of France. They have everything from champagne and macarons to gifts, a kids shop and seasonal decor. Such a unique selection!
5.
Have Brunch at Mirabelle or Rise Biscuits
Mirabelle is known for their traditional Belgian waffles and Rise is known for, well, it's biscuits and donuts. You can get a little sweet and savory at either and you can't go wrong.
6.
Tour Cathedral Basilica of St. John the Baptist
This was one of my favorite stops last time we were in Savannah and it was our first time touring this gorgeous Cathedral. It's probably one of the closest things you'll get to a true European Catholic cathedral here in the south and it's definitely worth a trip.
7.
Explore the gorgeous architecture, squares and cemeteries
Savannah is beautiful city and everything from the squares to the cemeteries are worth exploring. There are several great options for touring gorgeous Savannah and they are equally great. You can easily walk the city or take an open-air bus tour. And if you're feeling a little fancy than reserve a horse and carriage ride. There are also plenty of ricksaw's riding around that you can grab to get from place to place easily.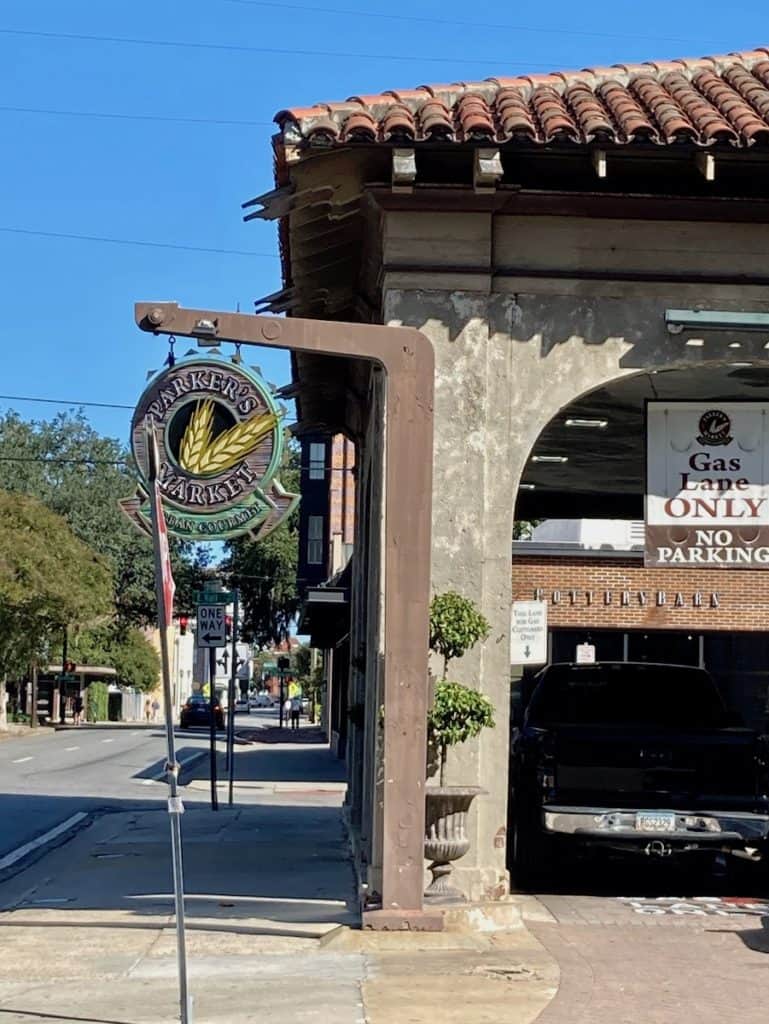 8.
Get a snack at Parker's Market
Parker's Market is an old charming gas station that's been transformed into a chic convenience store, deli and gift shop. You can pick up a gift for the kiddos at home or grab a sandwich to go.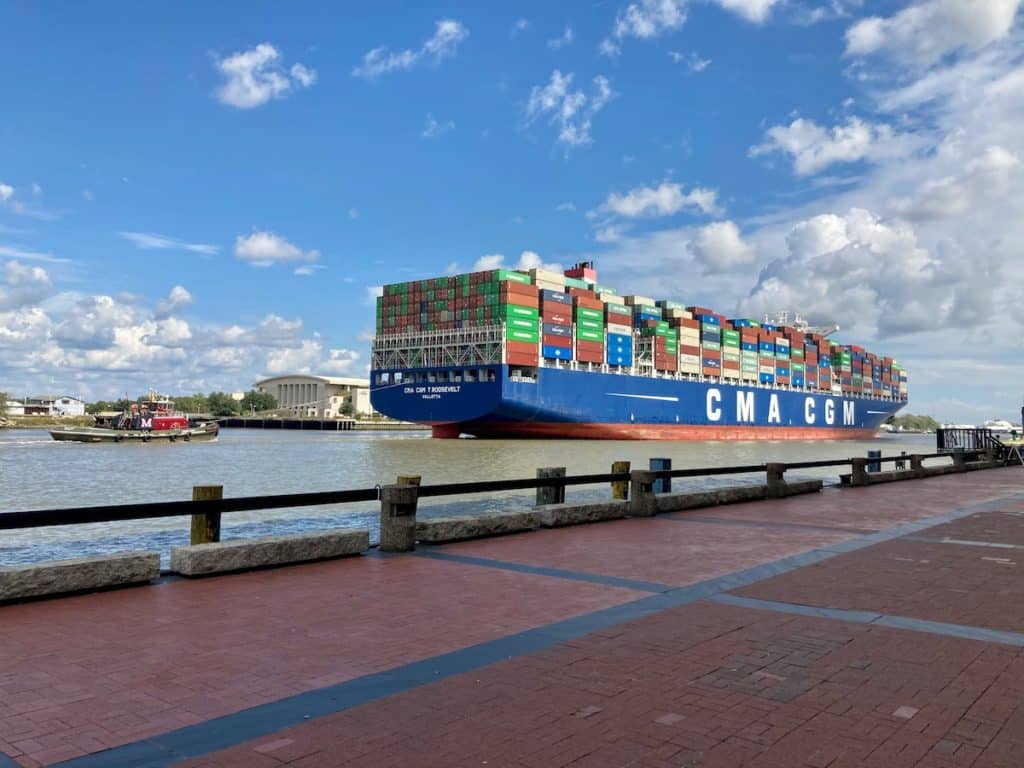 9.
Peruse Savannah River Street
The Savannah riverfront is fun for the whole family! Savannah is an old shipping town and you can still see the shipping containers float by throughout the day. There are gift shops, restaurants, and sweets along the river. It can get a bit touristy so it's better to go early in the day. One of our favorite things to do in the evening though, is have a pre-dinner drink on the rooftop of the Bohemian Hotel overlooking the river.
10.
Have dinner at Husk or The Collins Quarter
Husk is always a top favorite and the Savannah location does not disappoint! The Collins Quarter looks amazing too and we are dying to dine here but haven't had a chance yet. We will definitely try it next time and both restaurants have outdoor seating.
The Public Kitchen & Bar is actually my favorite restaurant in Savannah but sadly they suffered a fire recently and are still rebuilding. So put this one on your short list and check their Instagram before you head down, but it looks like they're getting close! This is a must eat, especially if you love shrimp and grits and they have great rooftop seating!
BONUS

:

We have not had a chance to do this yet but I've heard great things about the walking ghost tours. This is on our list for next time!

***

Also, I would be remise if I didn't mention the weather in Savannah. Yes, it is humid and hot in the summer so the optimal time to visit is spring or fall. But if you can only make it in the summer, I say go for it! And it's truly awesome in the winter too. We have been all four seasons and it is the perfect weekend getaway. Don't forget about the beach either. Tybee Island is only a hop, skip and a jump away (approximately 25ish minutes), a perfect side trip at any time of the year!

Cheers!