Travel Guide to West Point NY and the (mid) Hudson Valley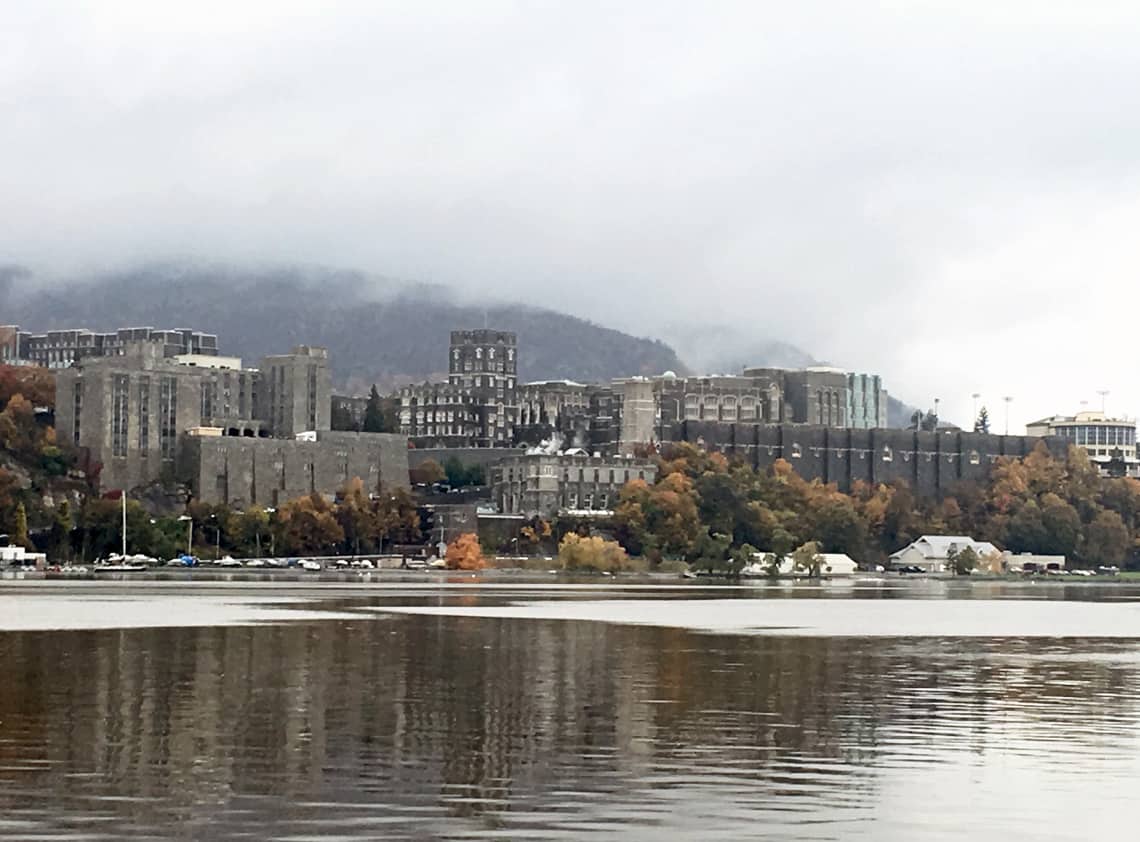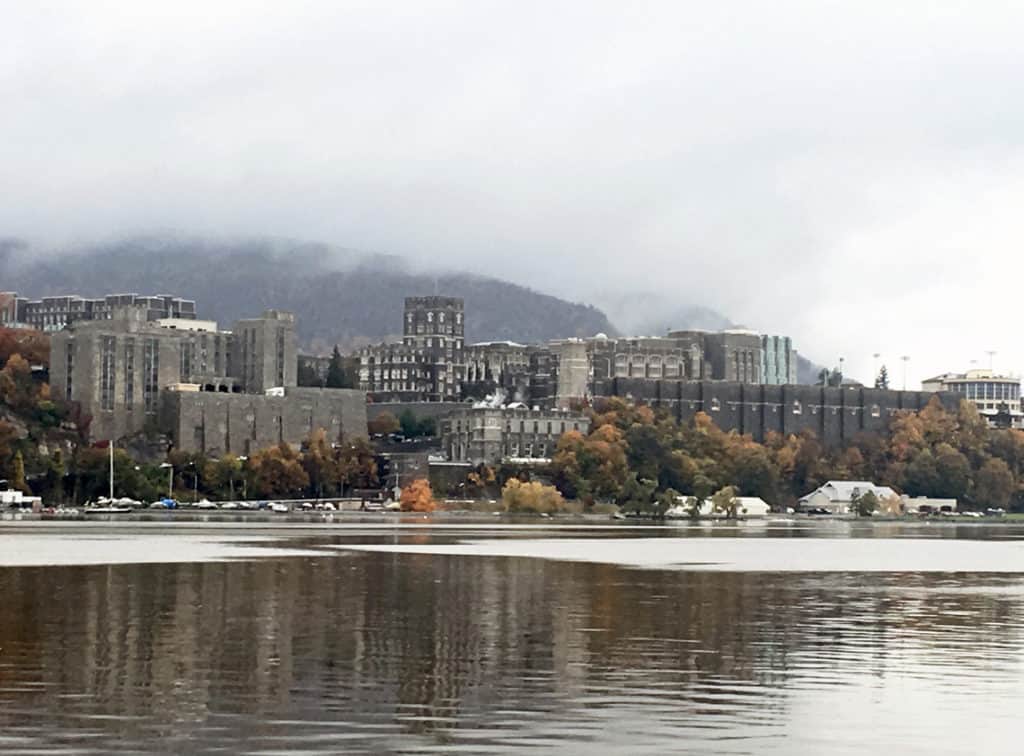 Travel Guide to West Point NY and the (mid) Hudson Valley
Happy Thursday friends!
For those of you who are new around here, my boyfriend's son is a first year cadet at the United States Military Academy at West Point. We've had the opportunity to visit the area twice now and I definitely wanted to share our experience.
I'm originally from North Carolina and haven't spent much time in the northeast at all. I didn't really know what to expect but we found there are a bunch of beautiful little towns that surround the USMA along the banks of the Hudson River.
On our second trip which was perfectly timed for the fall foliage, we decided to town hop along the river and it turned into such a fun trip! Who knew! We enjoy just walking around and taking in the local scenes and tasting all the food….like All.The.Food!
Check out how we think you should do the mid Hudson Valley!
1. Highland Falls & West Point
The United States Military Academy West Point is in a tiny little town called Highland Falls, NY. Honestly I can't think of a reason that I would ever visit here without a connection to the school, but having been several times now it's starting to grow on me.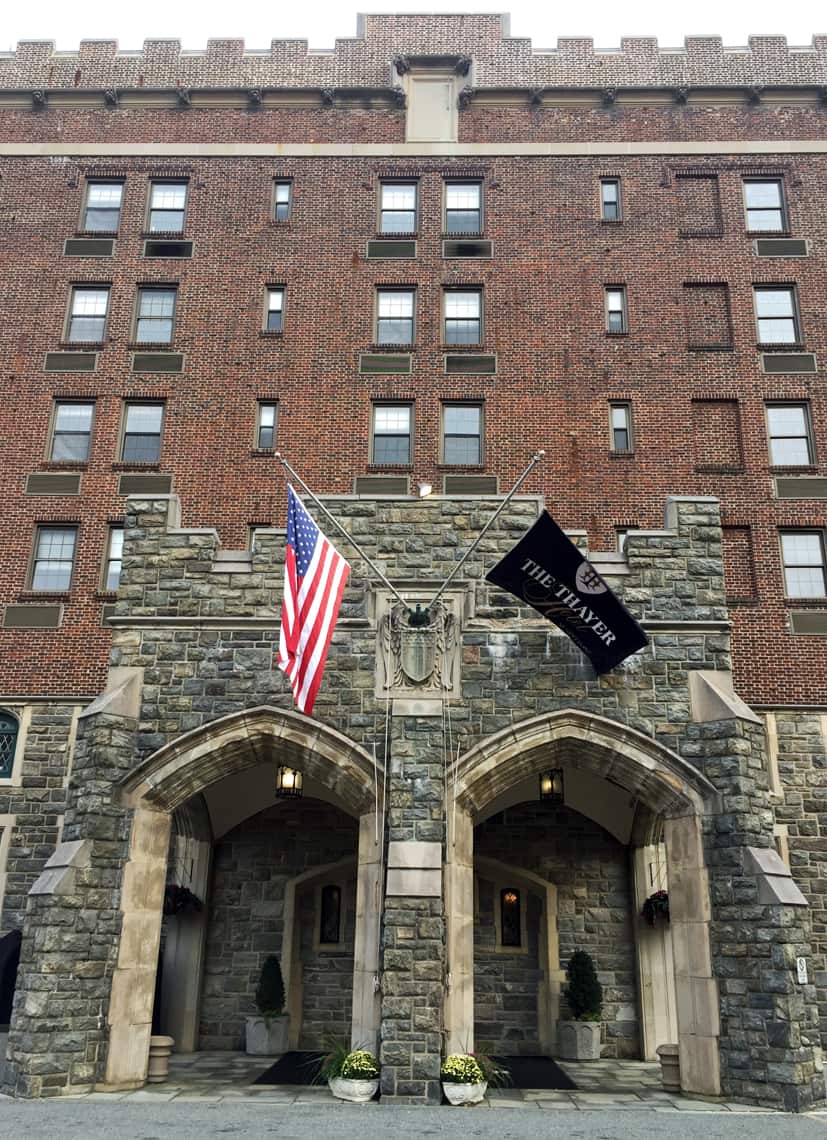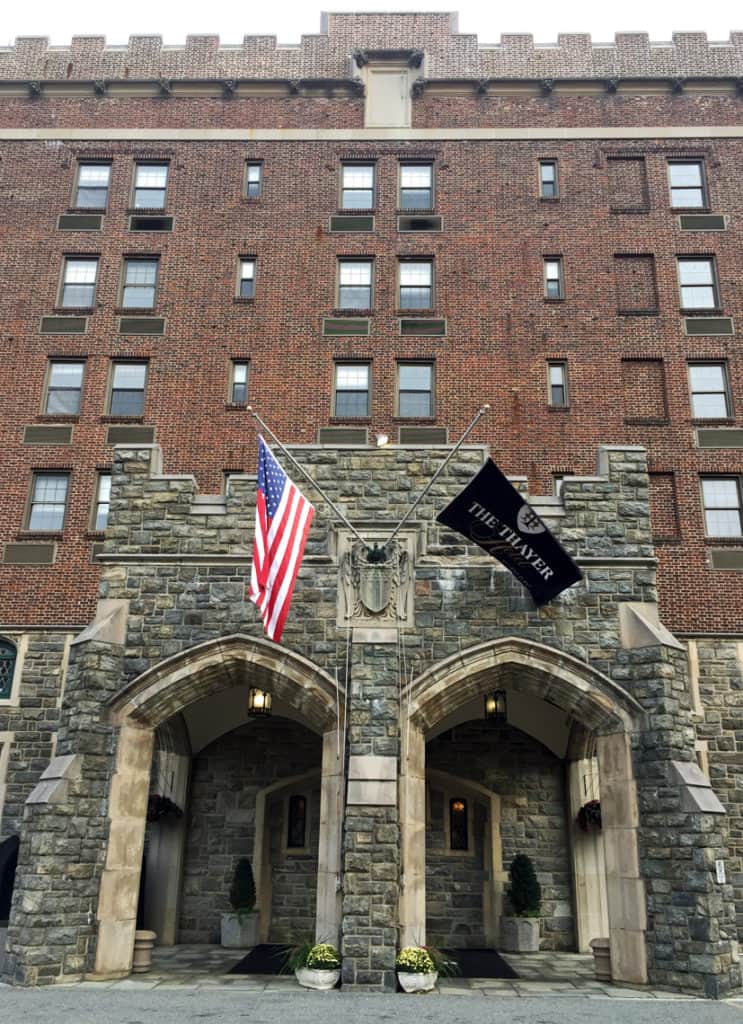 The Thayer Hotel is basically on campus and is a great place to stay at least once! The rooms aren't spectacular but the restaurant and bar are great and the grandeur leaves nothing to be desired.
If you're not planning on staying at the Thayer I would recommend an Airbnb. There aren't a lot of hotels in the town.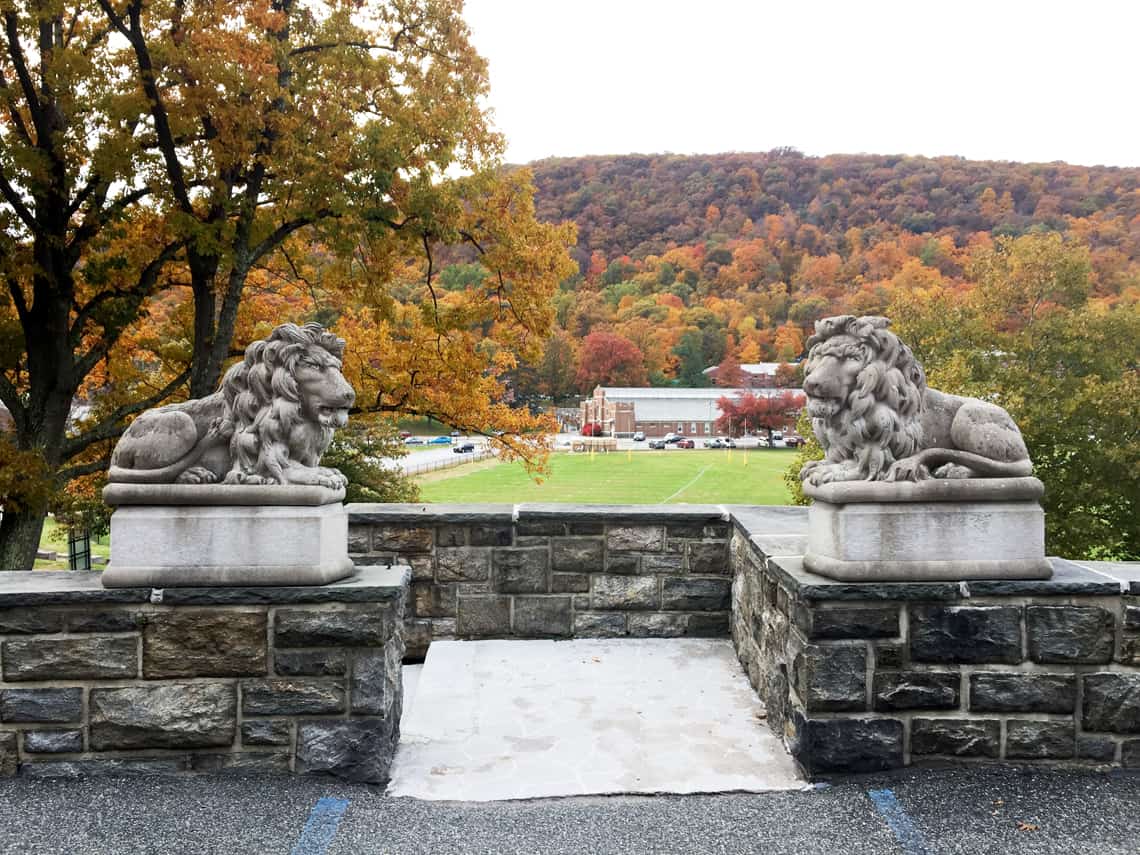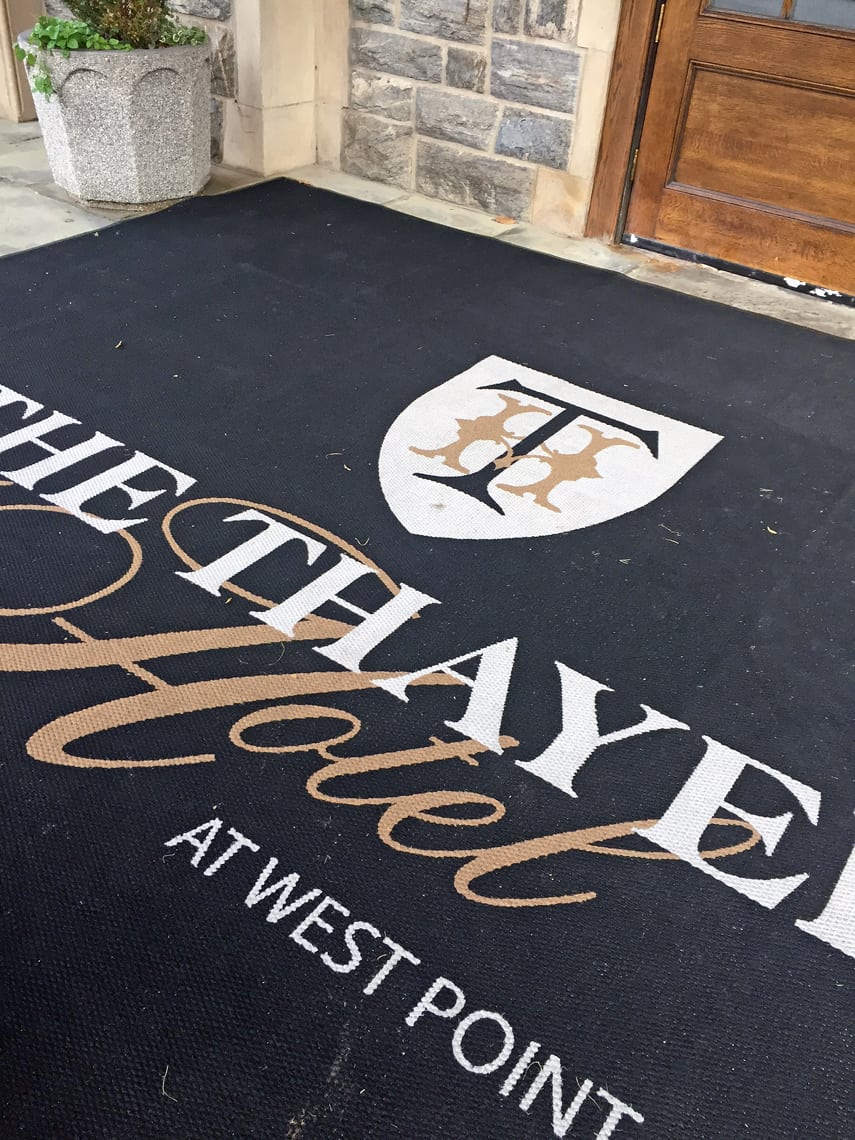 Our favorite time to visit has been the fall, late October/early November, and the leaves were spectacular!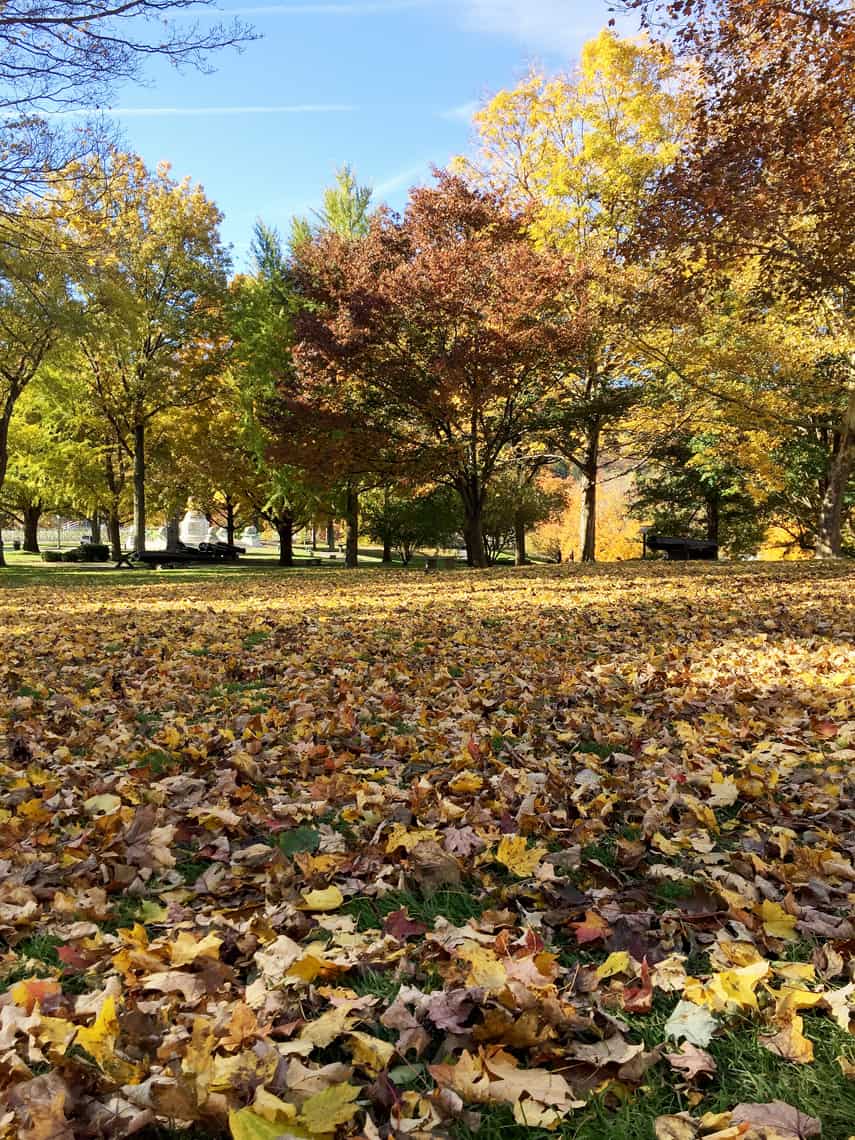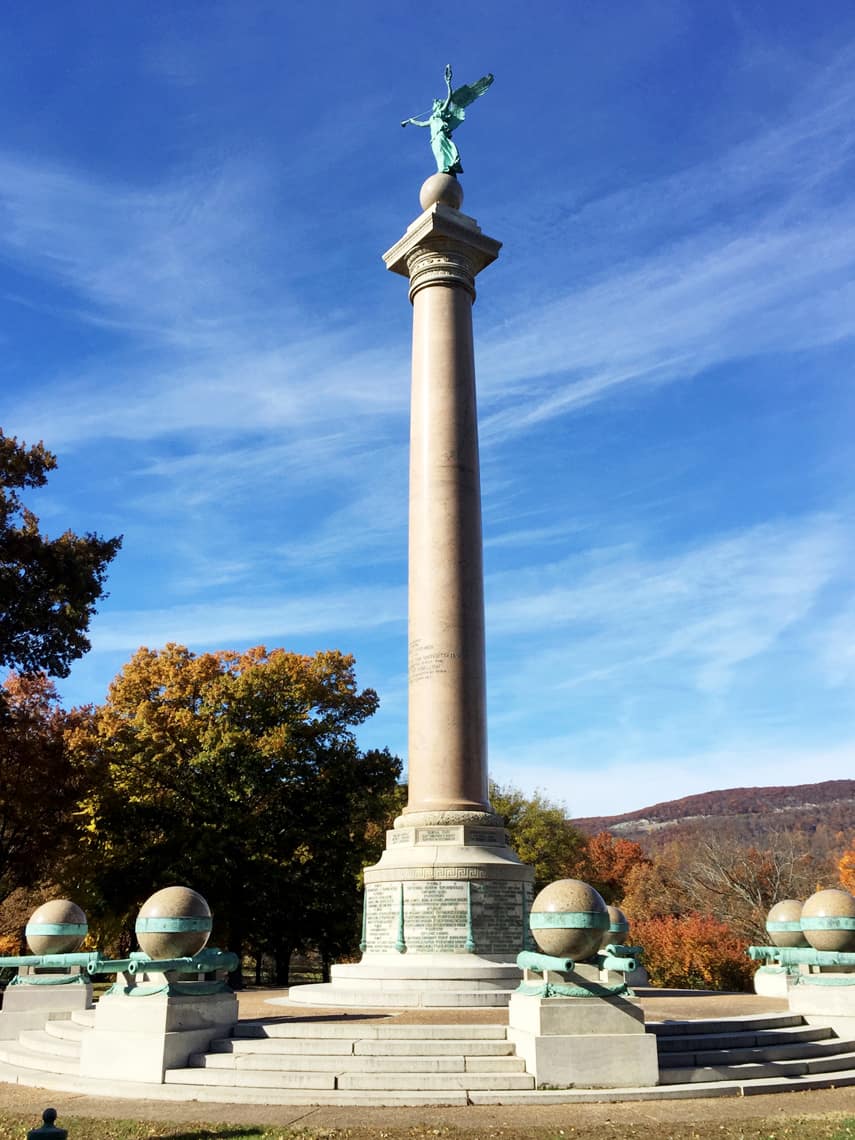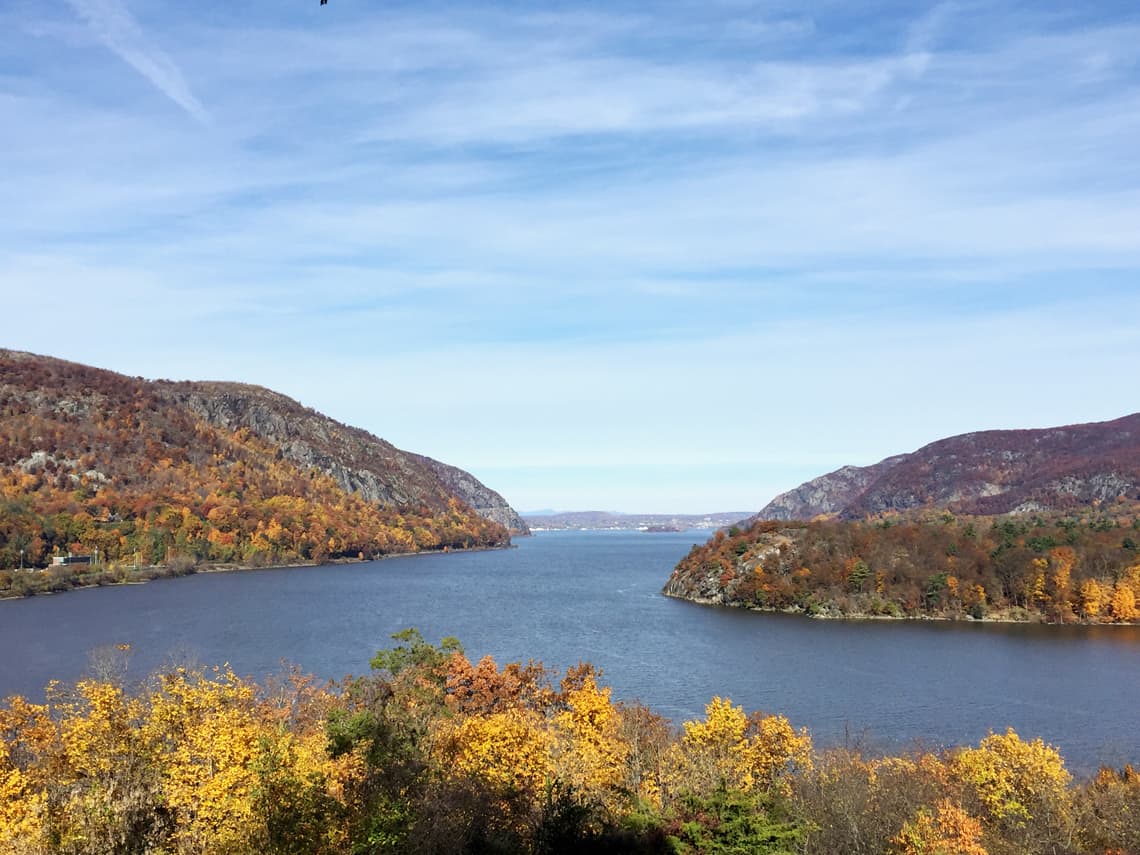 Taking a tour of the USMA is a must! You'll feel like you're walking straight through a Harry Potter movie set. It truly is stunning!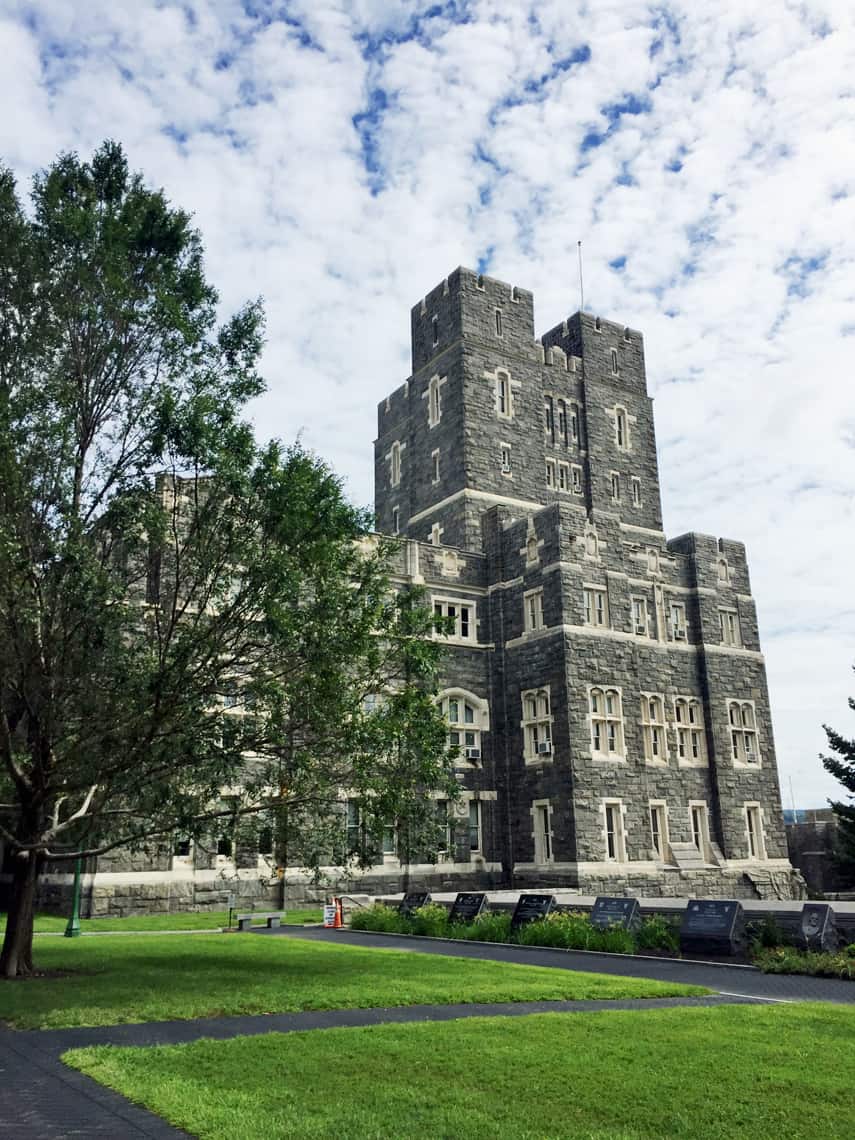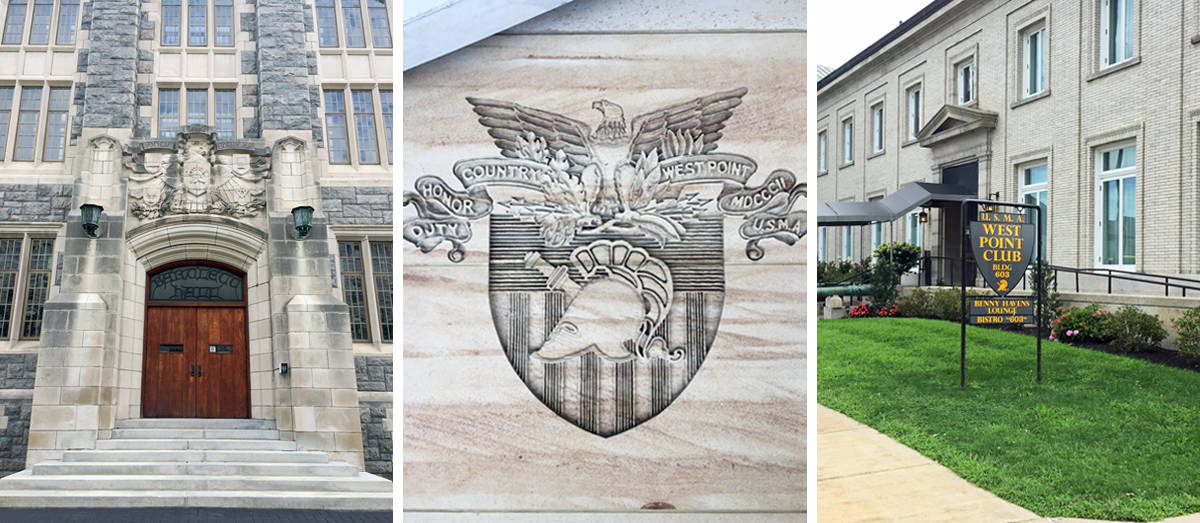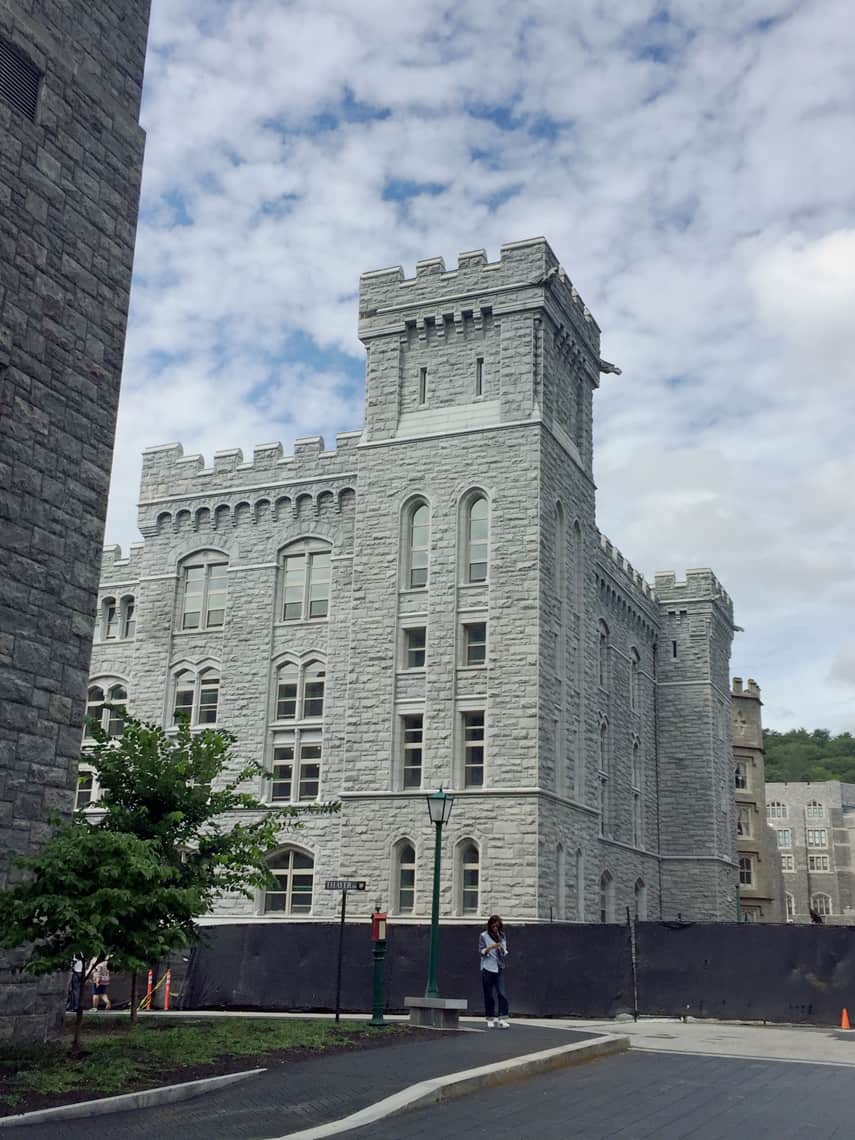 I would highly recommend a sporting event or a student activity while at the USMA. We attended a football game, a hockey game and got to watch the cadets march on the field.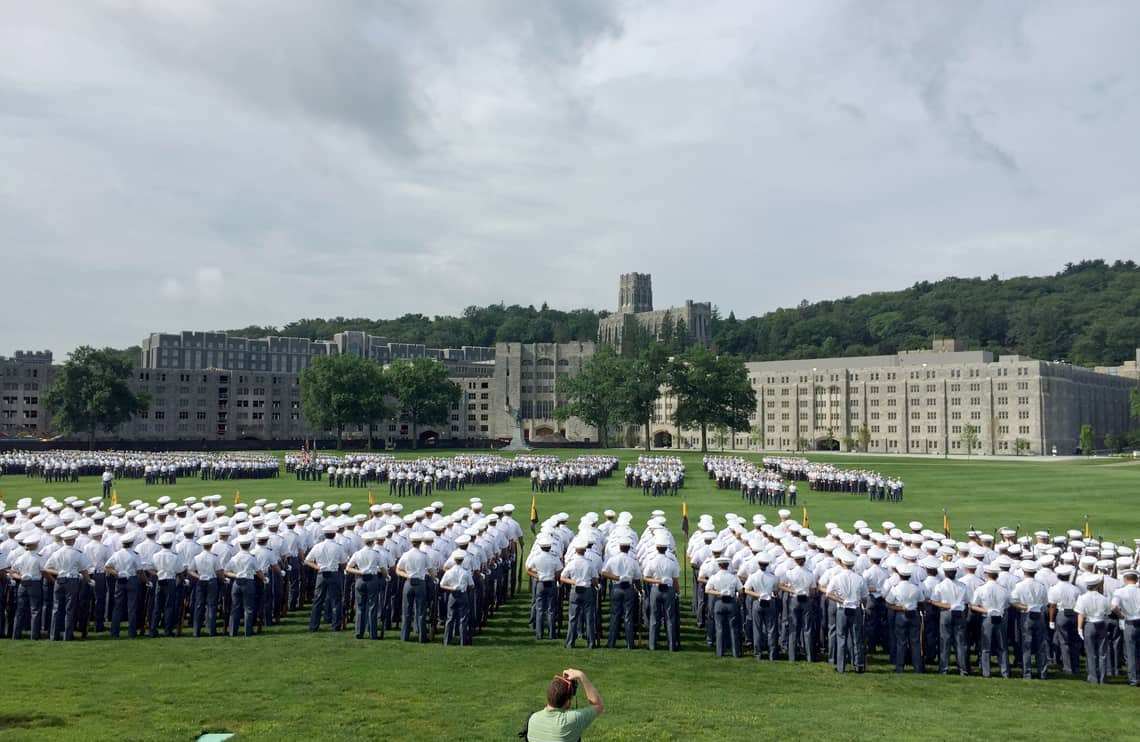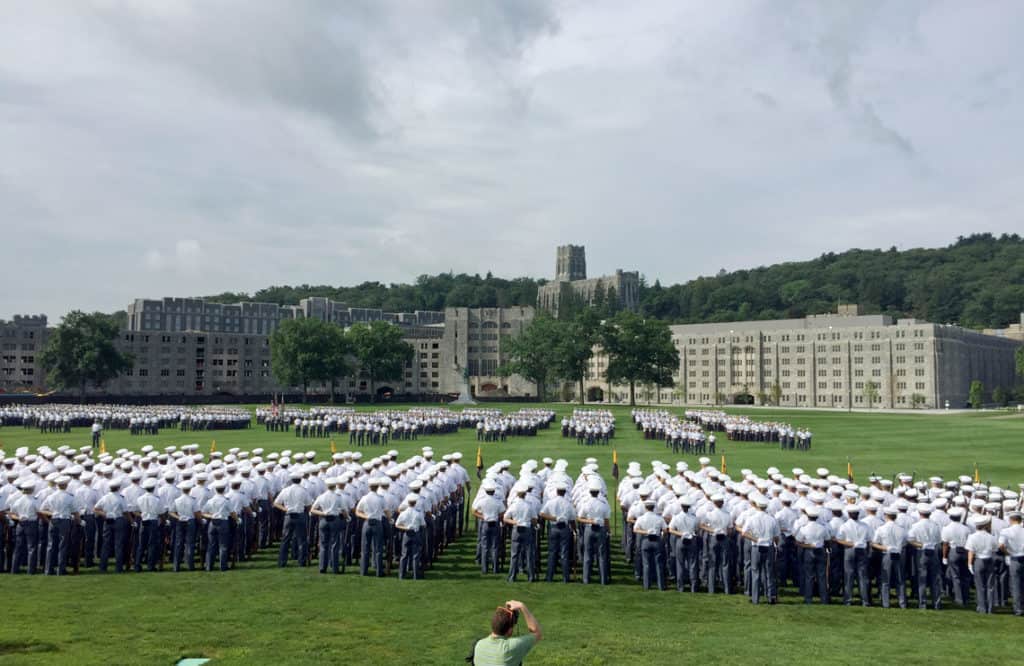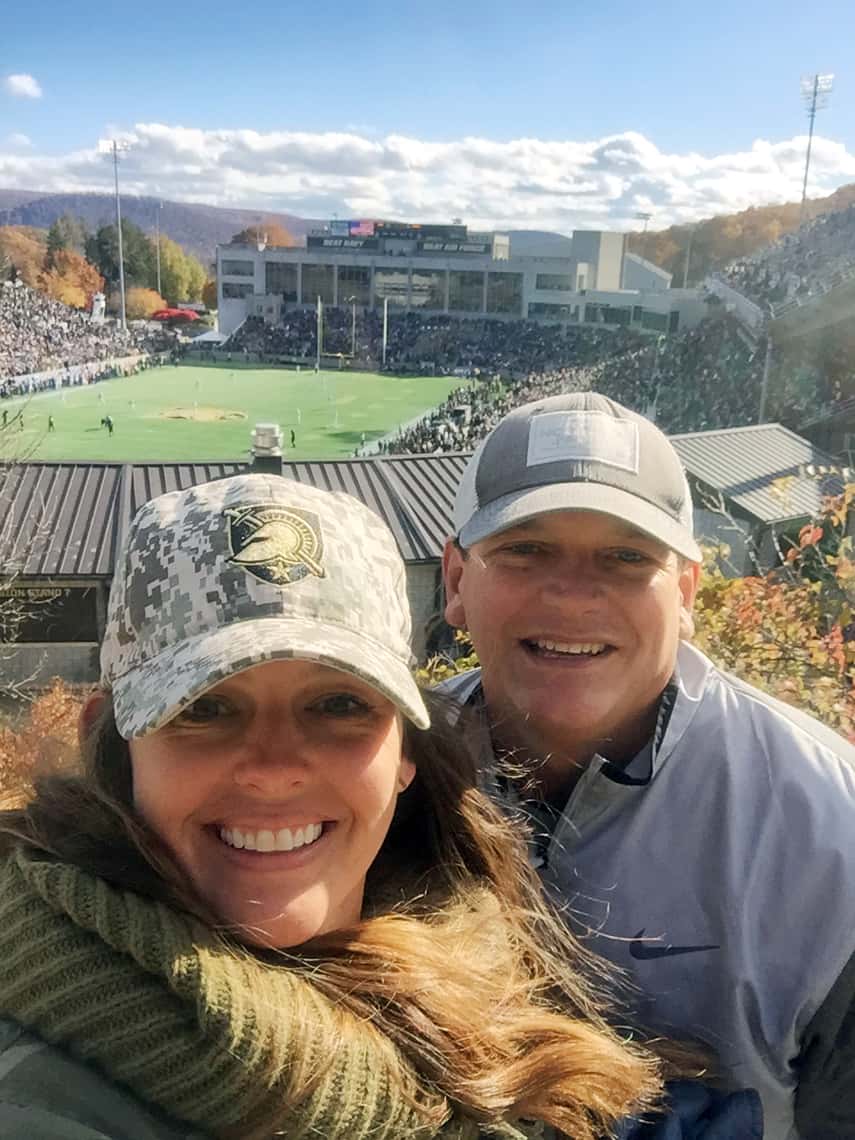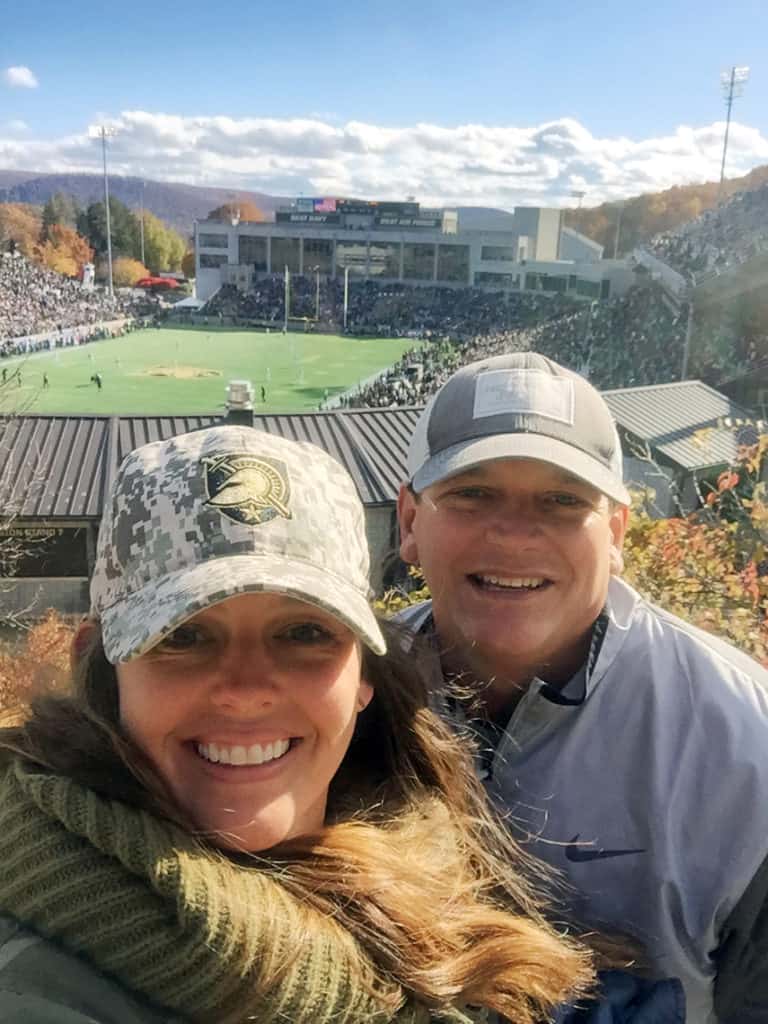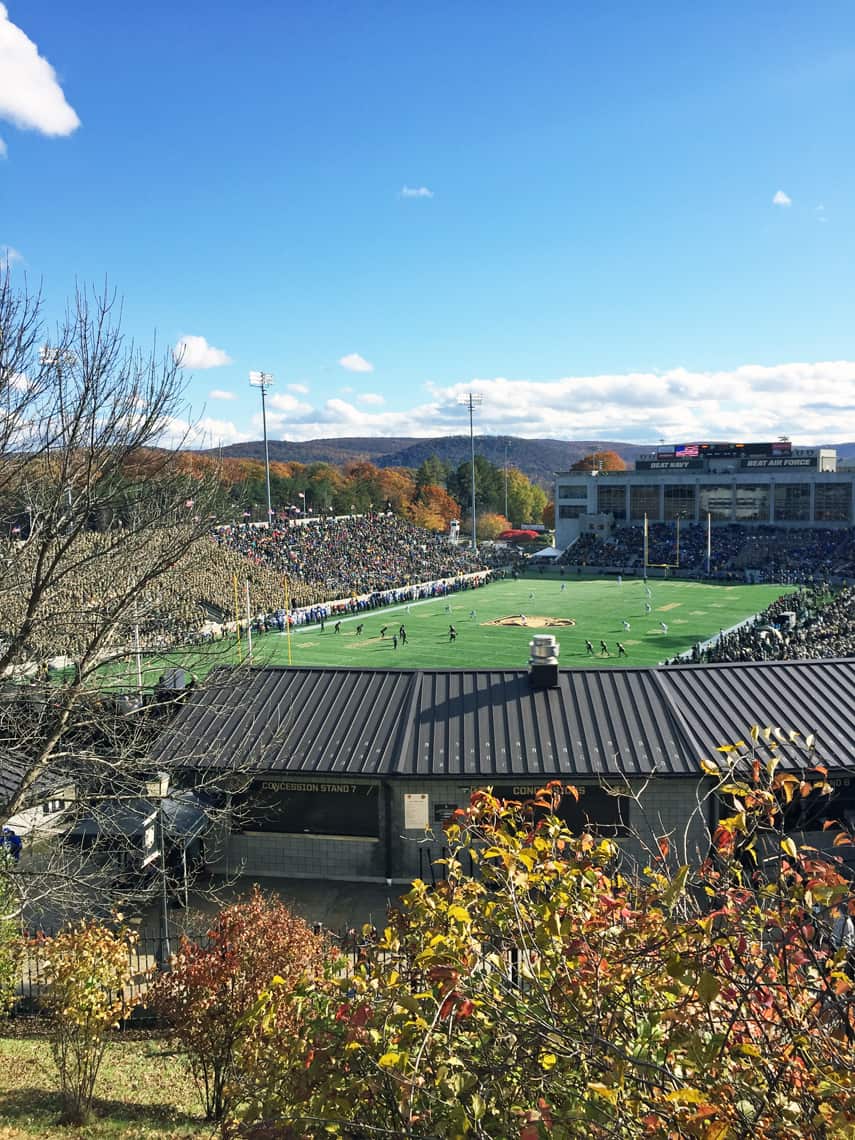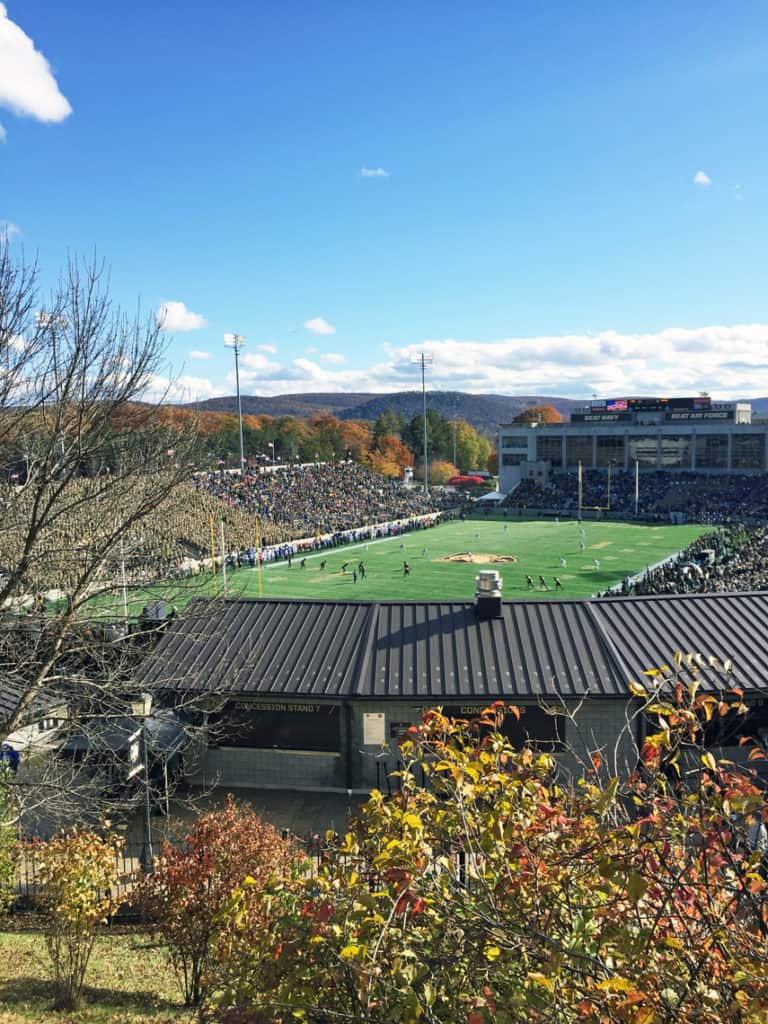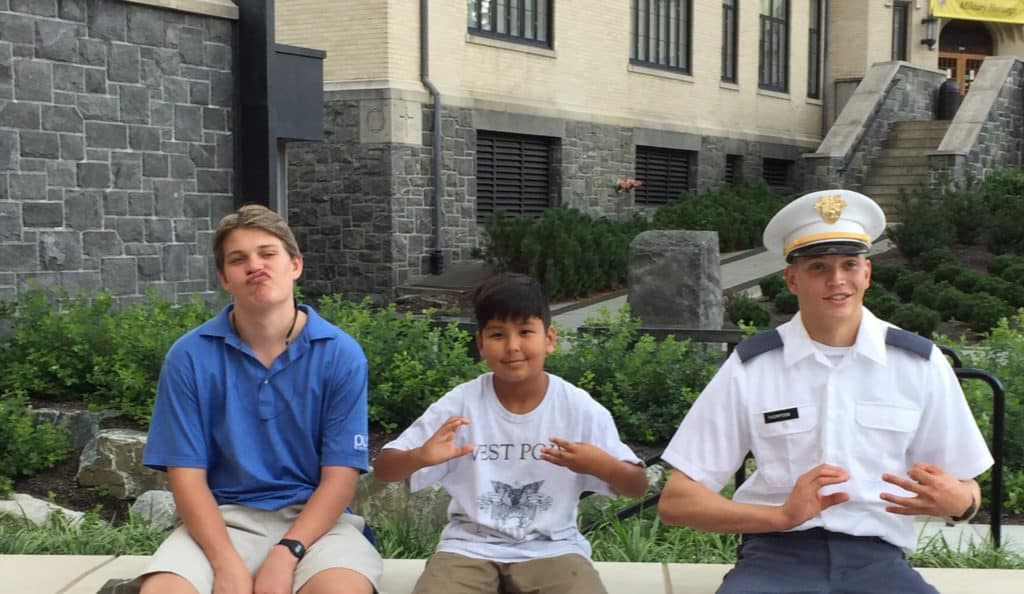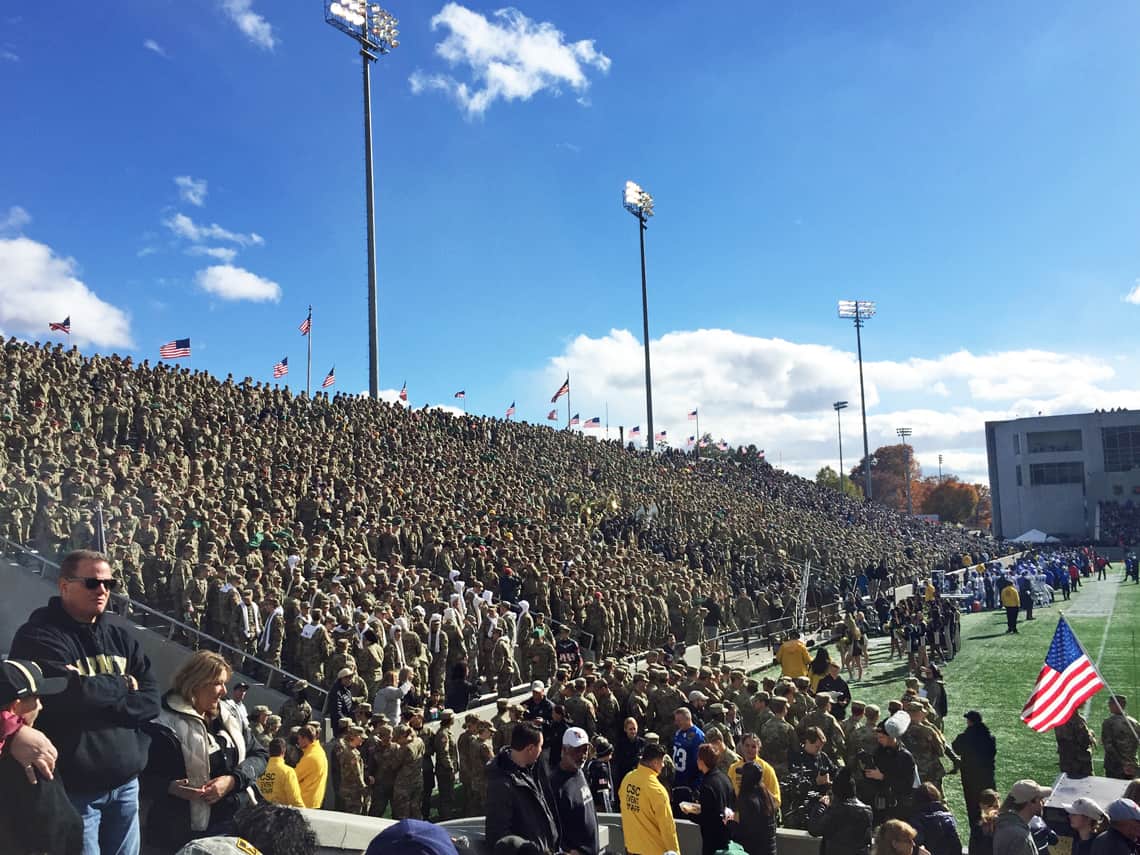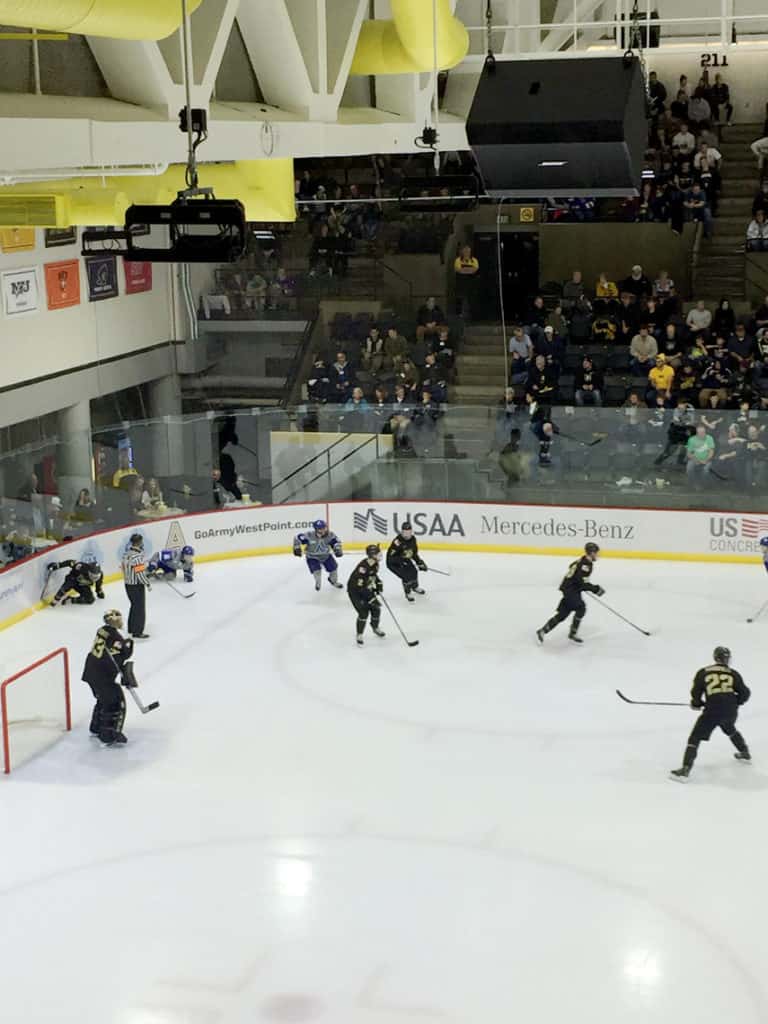 The West Point Museum and gift shop are a must do as well!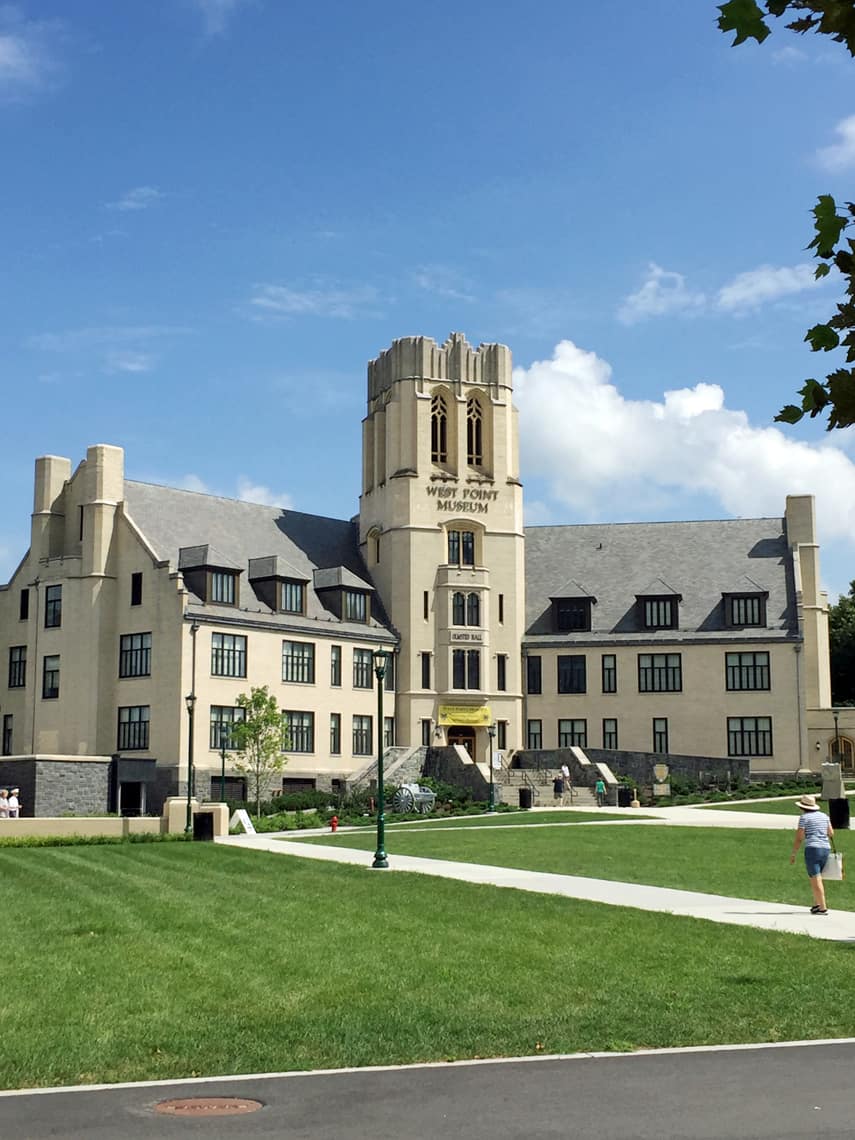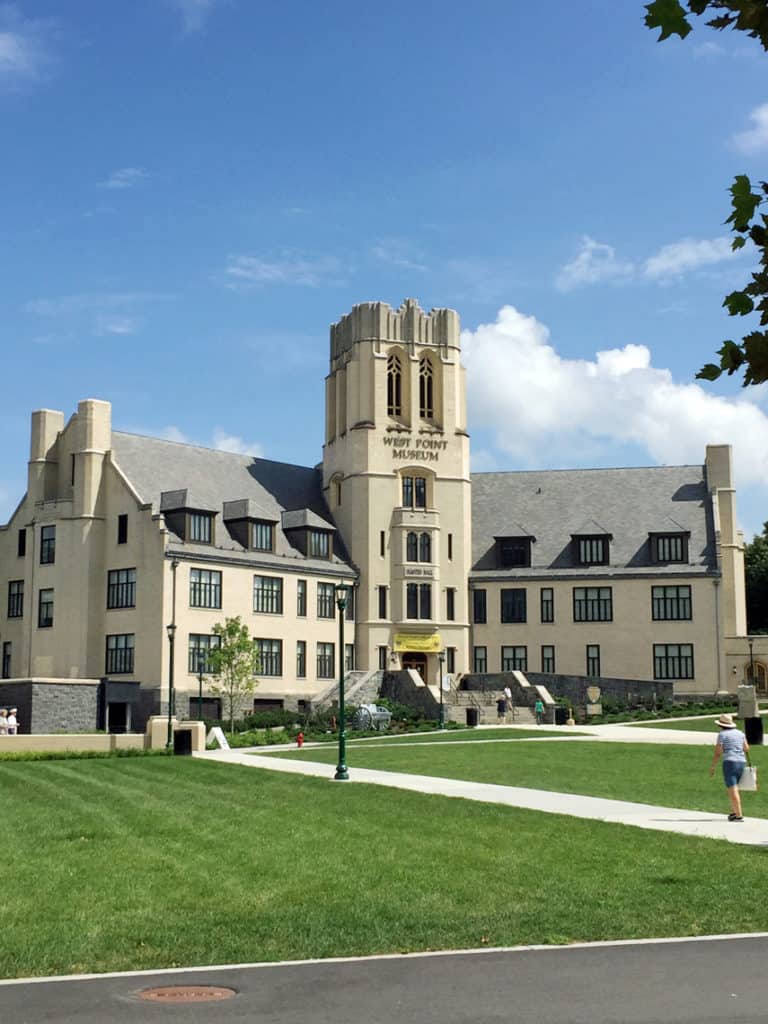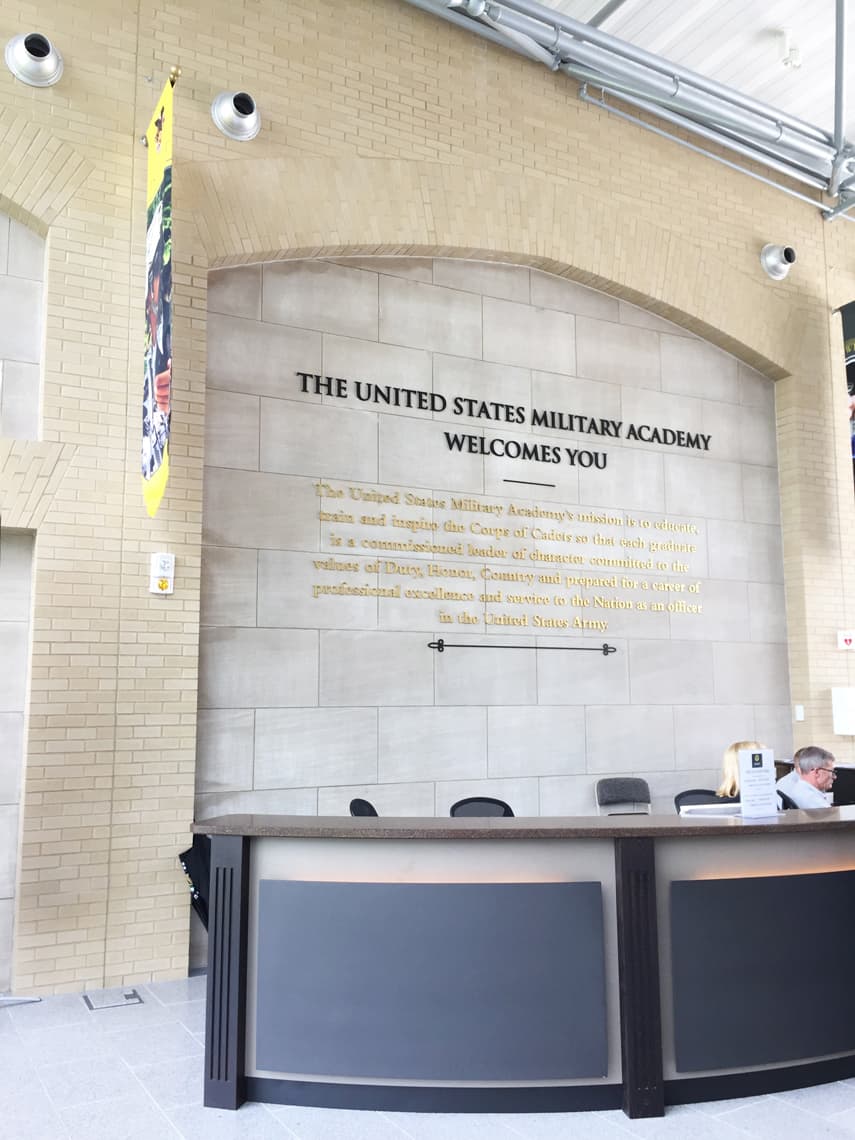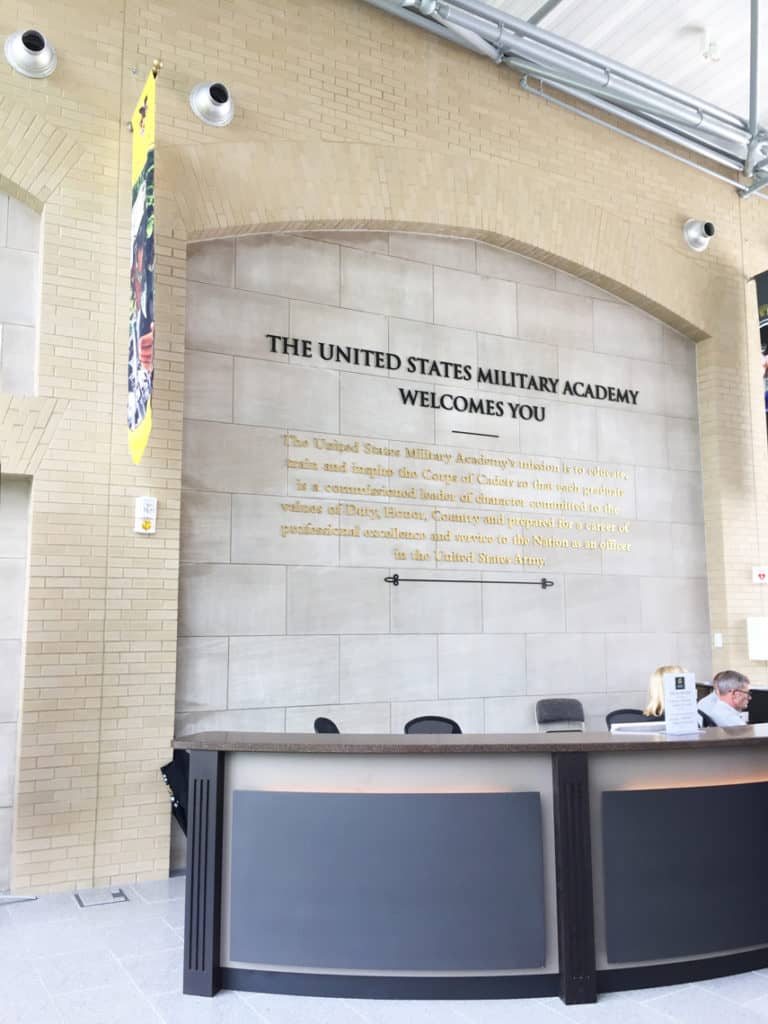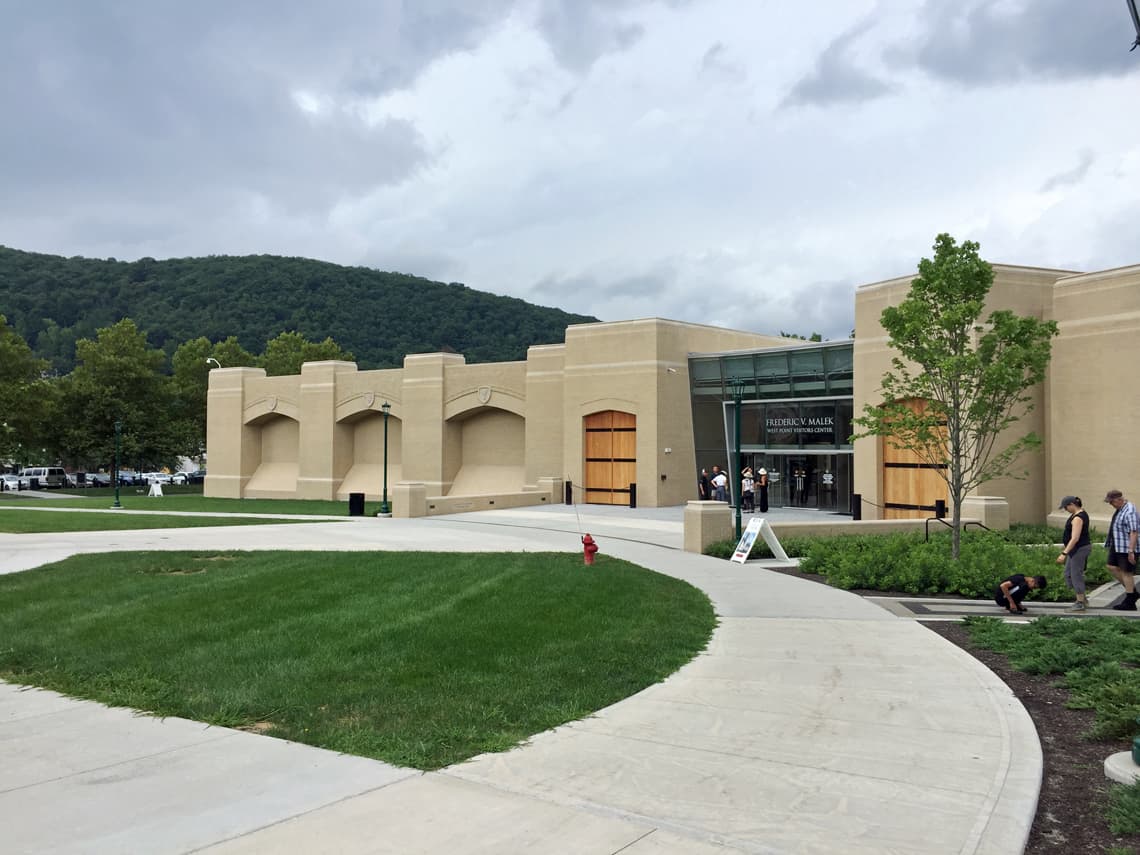 We discovered a cute little coffee shop (are you surprised??) called Bear Mountain Bakery & Cafe that's owned by a USMA grad. Everything we ordered was delicious they also have great pies that they can deliver to students!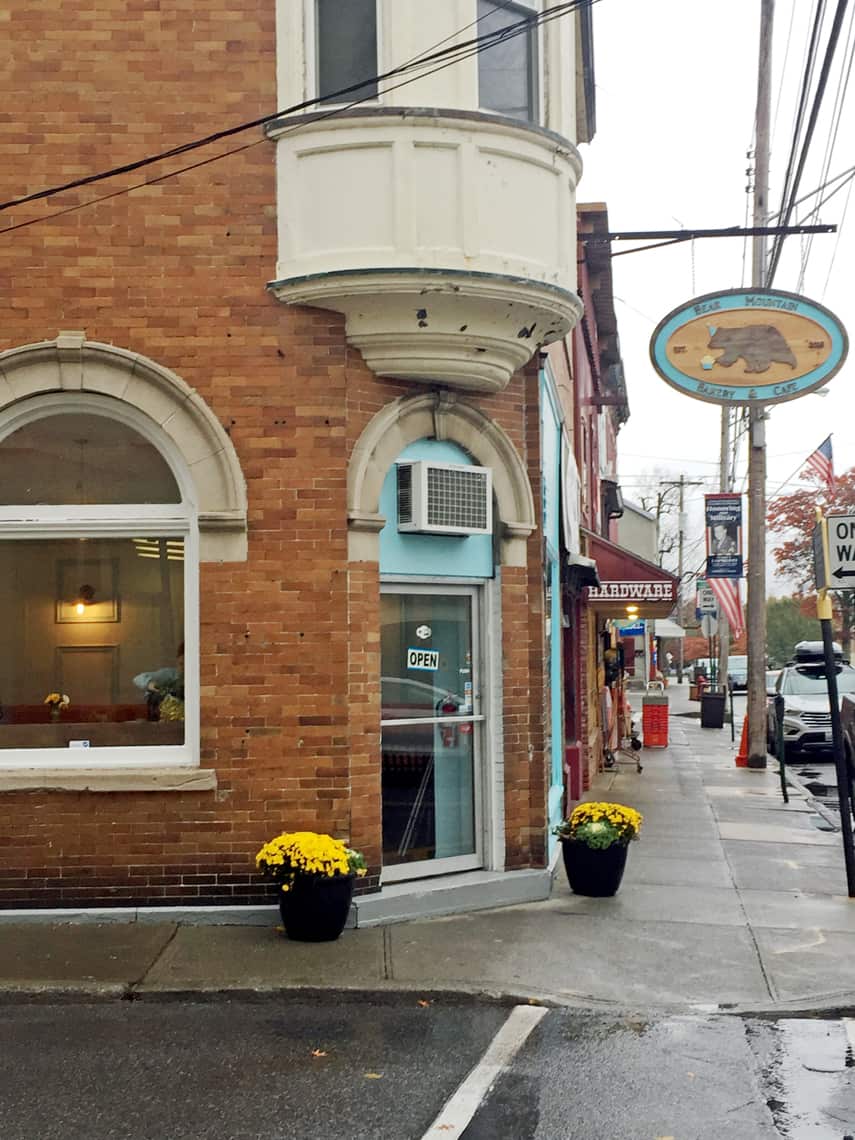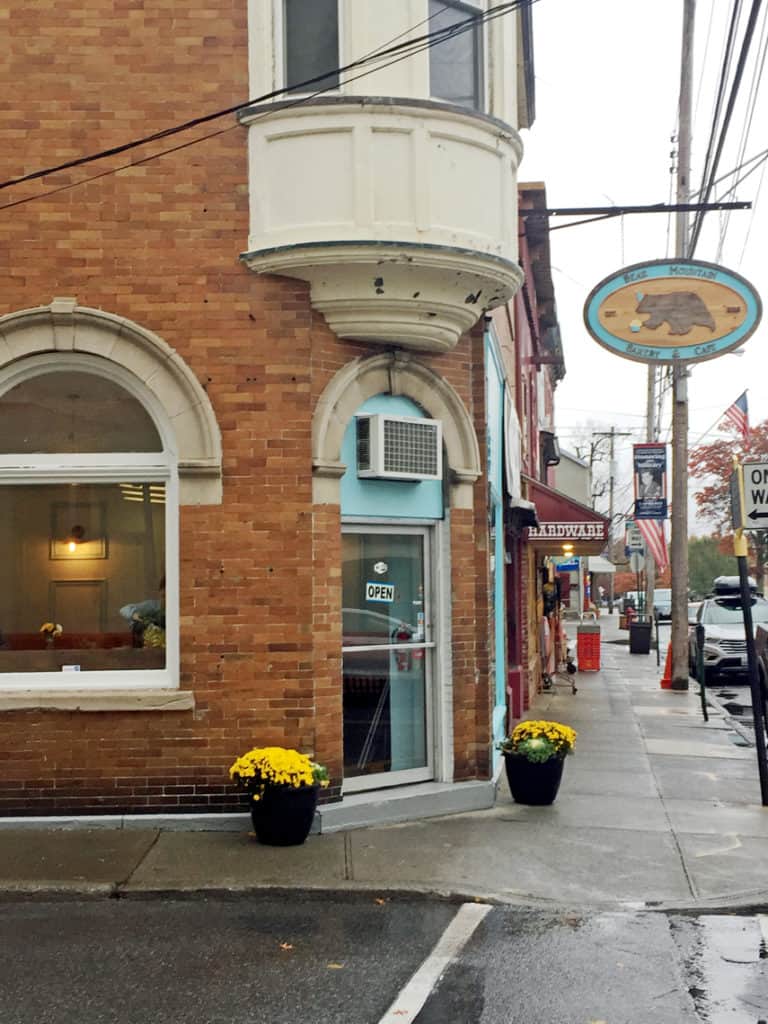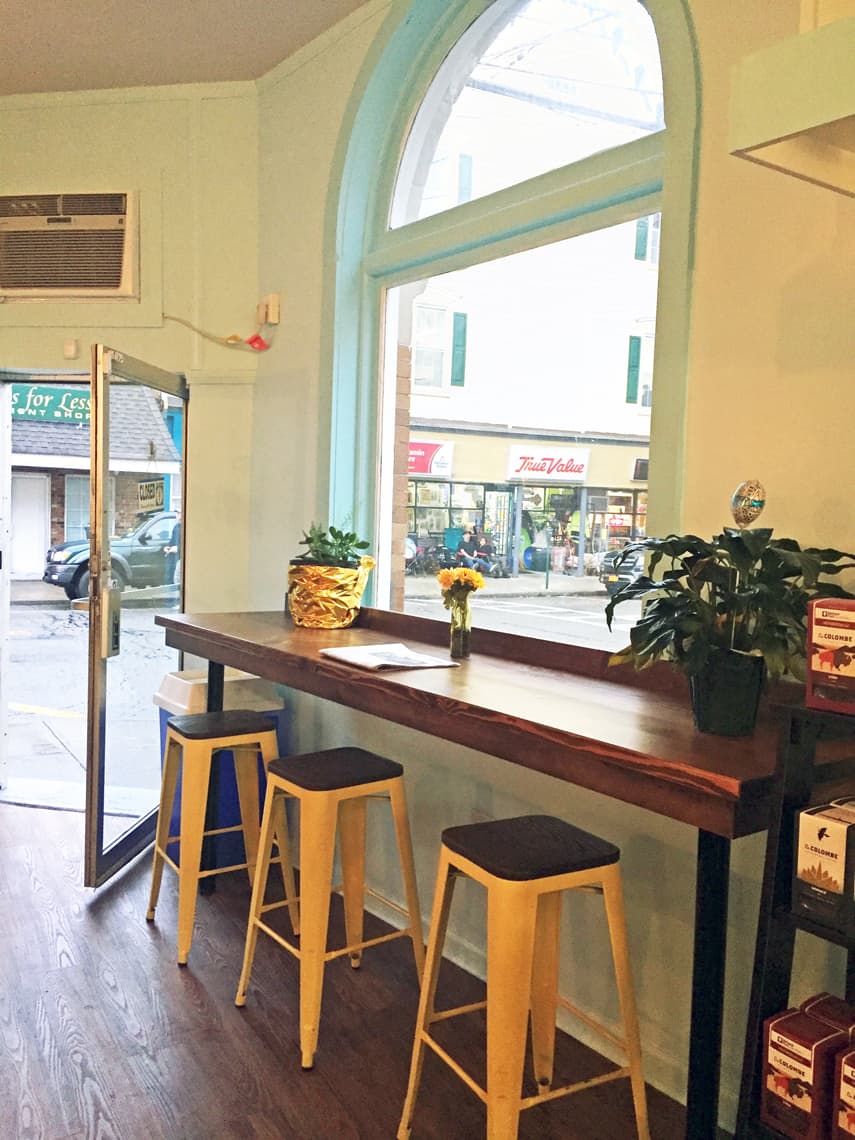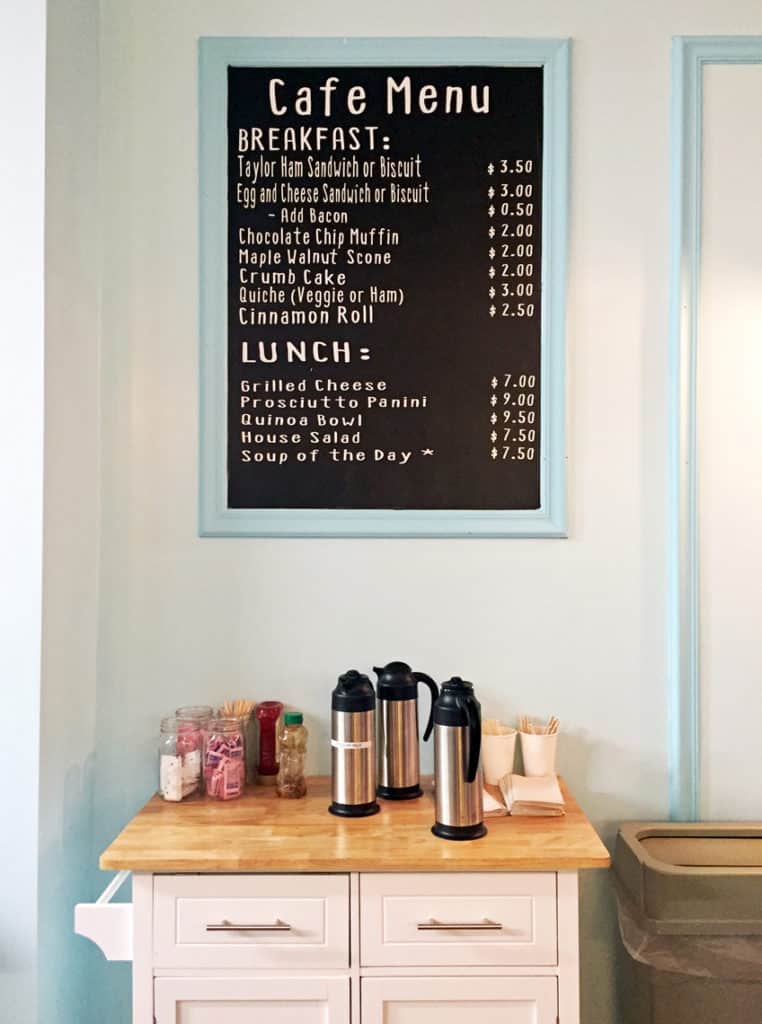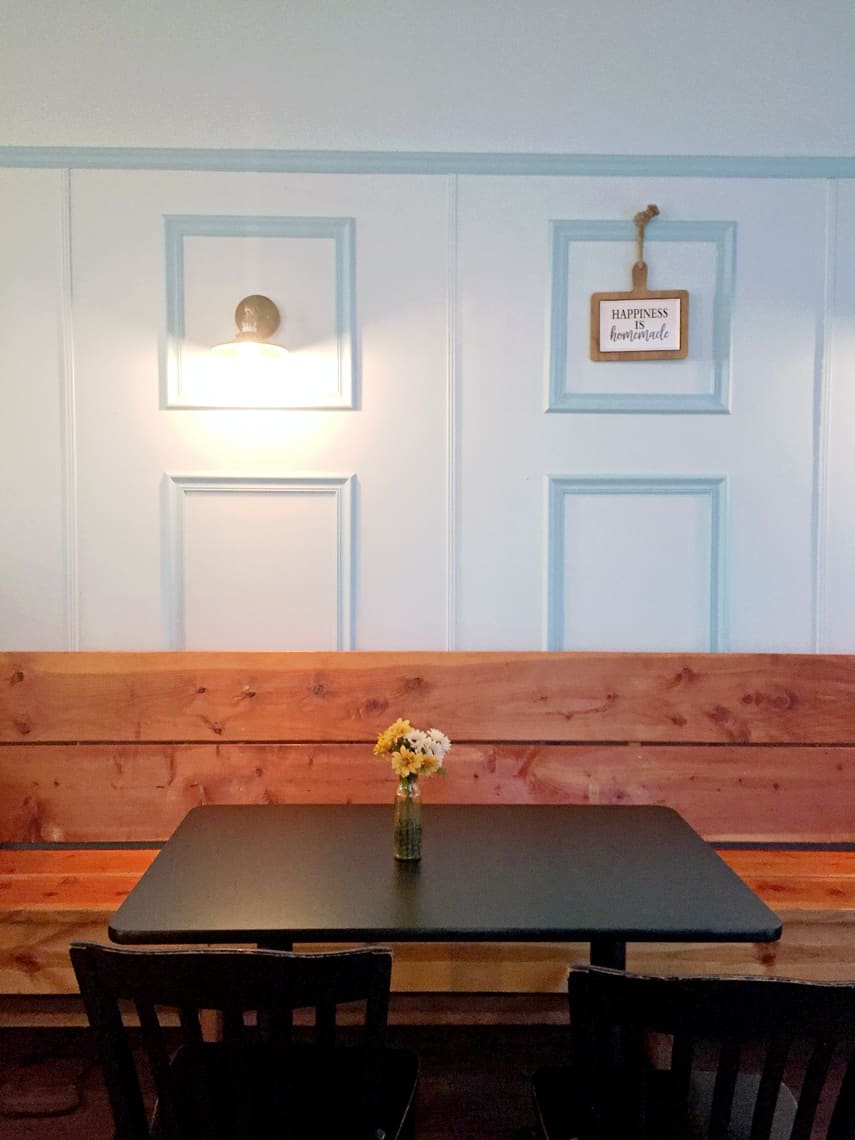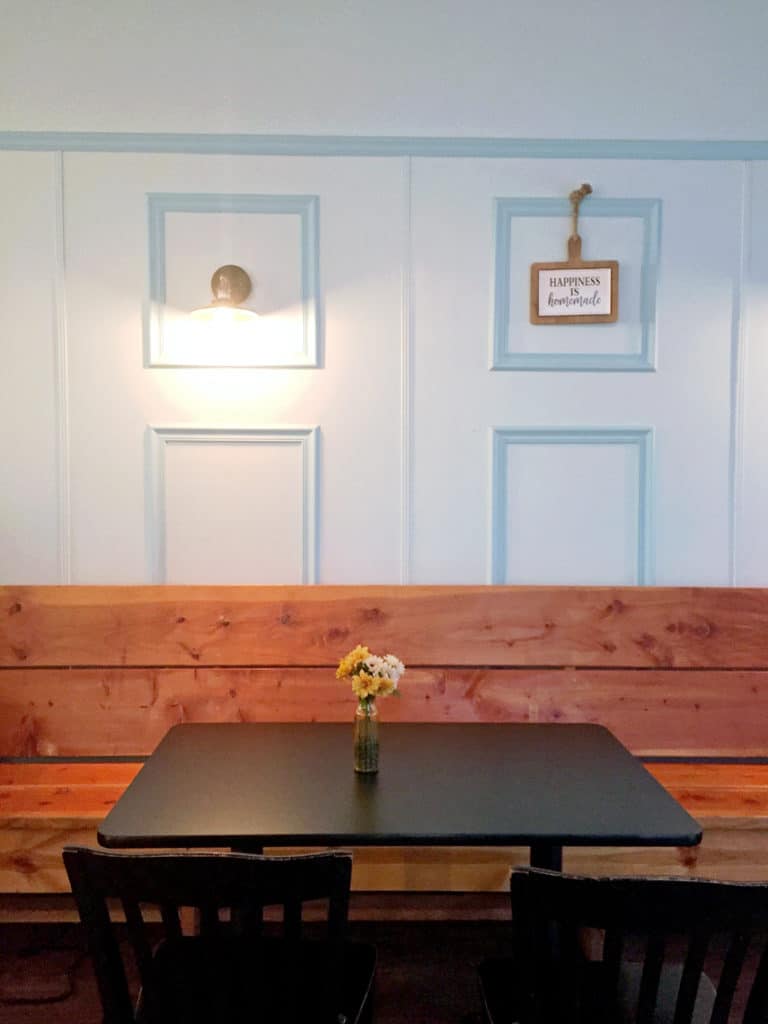 Bear Mountain Pizza is a great place for a truly authentic slice and you can see them cooking in the giant brick ovens. You can also sit outside on the cute patio if the weather cooperates!
Storm King Tavern was by far our favorite meal in Highland Falls (technically in Cornwall). It was a small, pretty much empty, golf club-style tavern with the most amazing food and cozy atmosphere.
Barnstormer BBQ is not the best BBQ I've ever had (but I live in the south so we have a lot of competition!) but it's a great place to pick up a ton of food and fixin's if your feeding some hungry cadets!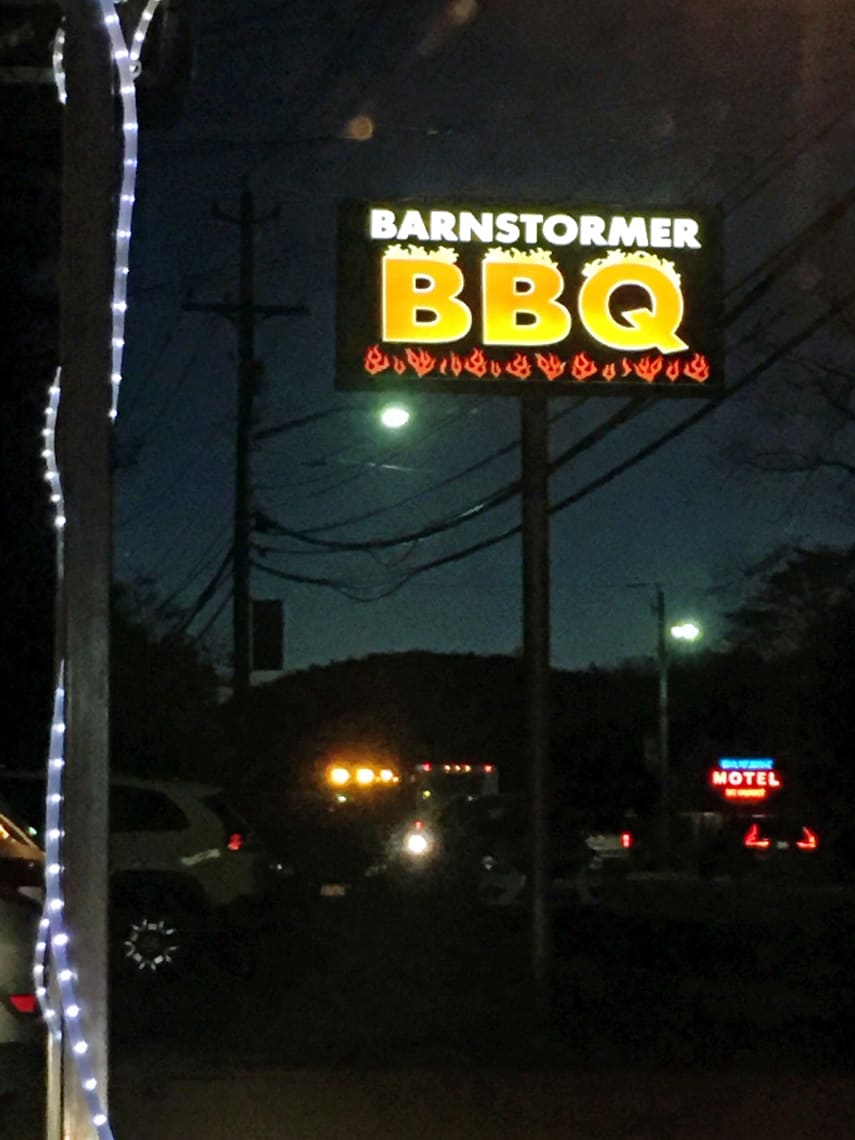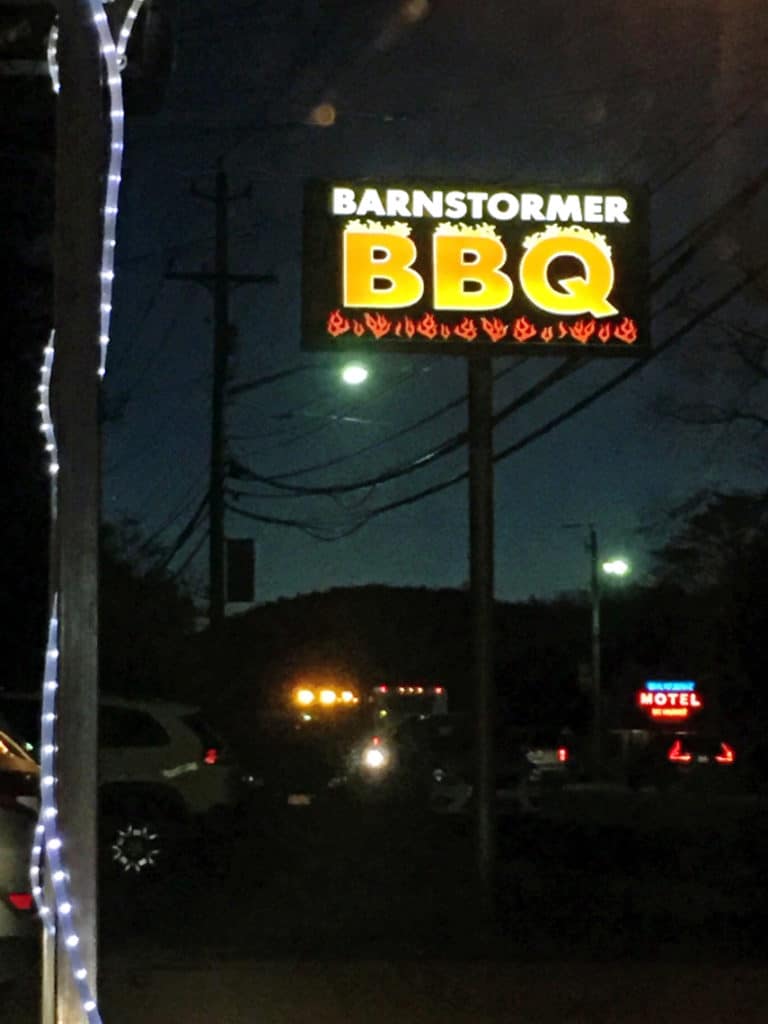 Park Restaurant was a great family breakfast spot on Main Street across from campus!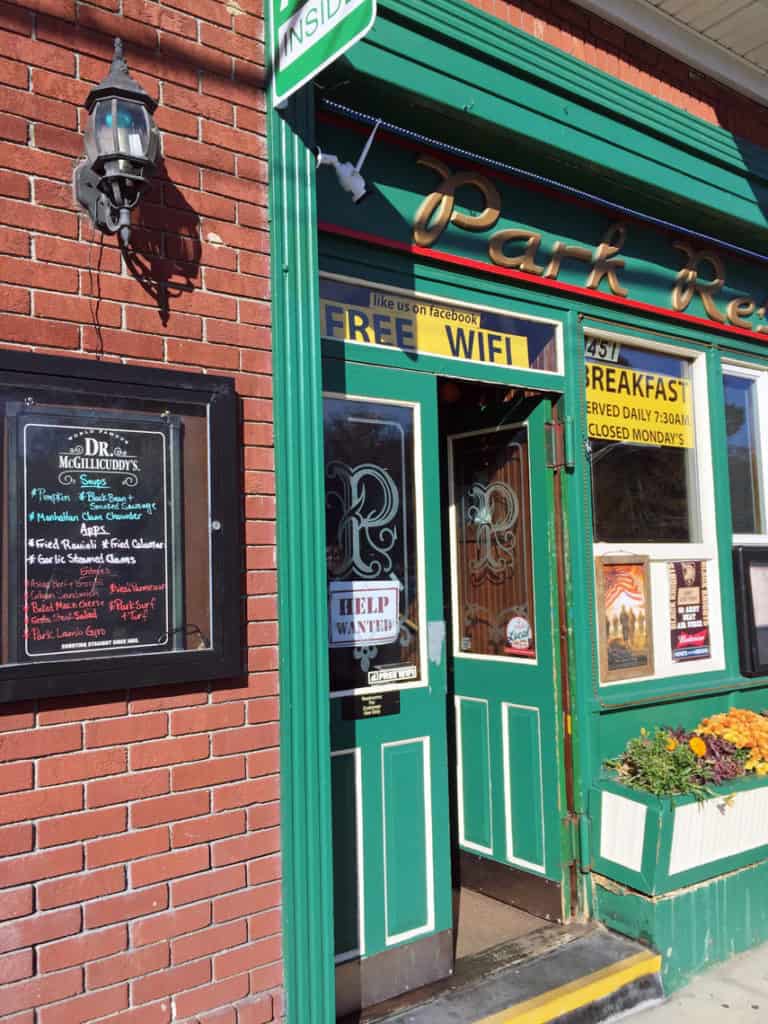 2. Garrison, NY
Next we hopped across the bridge to Garrison, NY. There is a funny story here…so this huge bridge has a pedestrian path and I was dying to walk out on it. Poor Kevin took about 3 steps and turned around! He watched me enjoy the view from a distance :) It was totally worth it!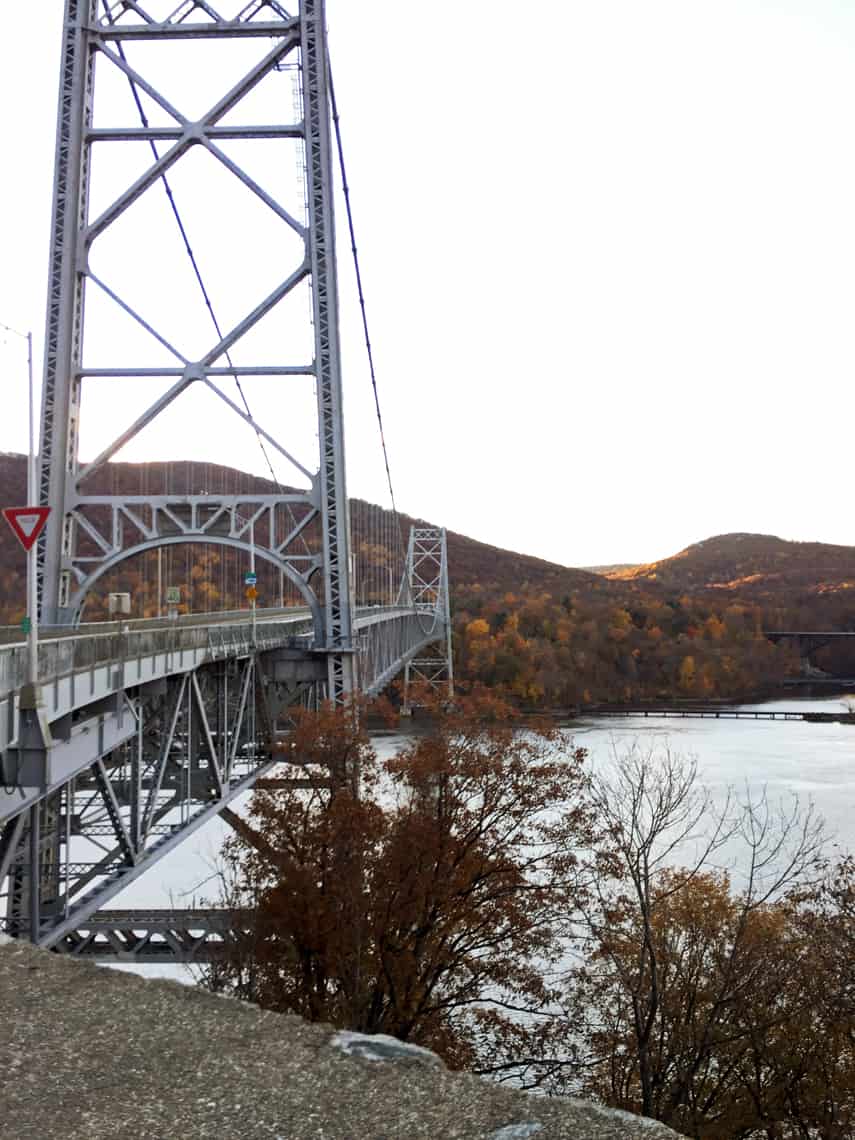 Garrison is also very tiny but you can catch the train into NYC from here!
There's a chic little restaurant next to the train station called Dolly's that I absolutely fell in love with. The food was tremendous and the view of the Hudson is perfection!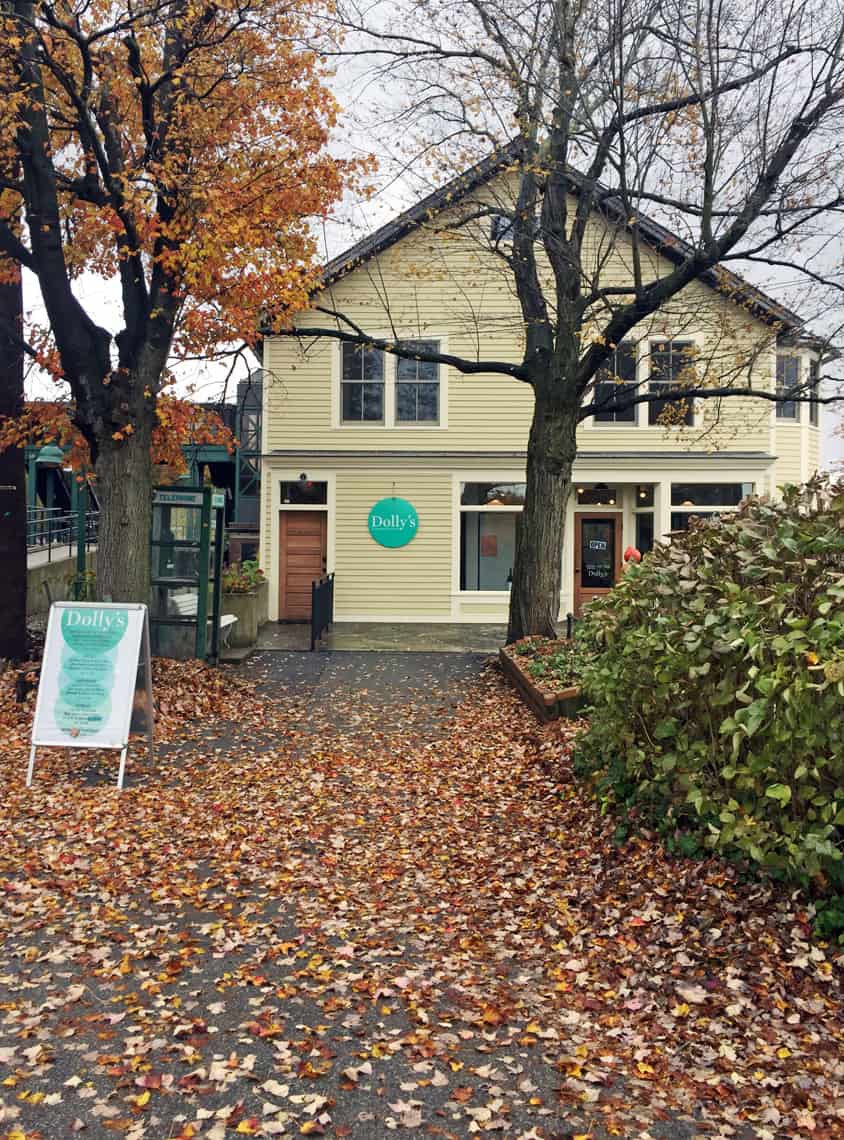 And we had a great time with the staff who looked 100% retro. At dinner time it had a great local vibe and I would definitely travel back to the area just to hang out here again!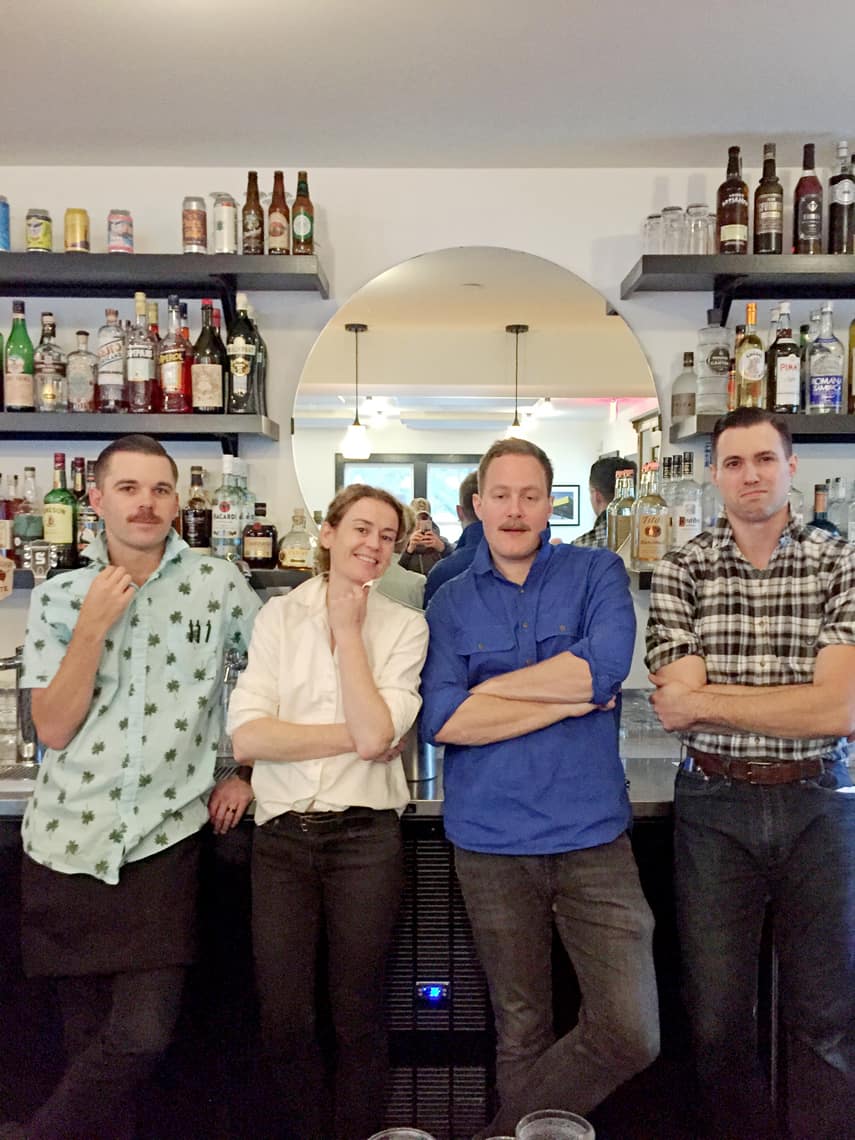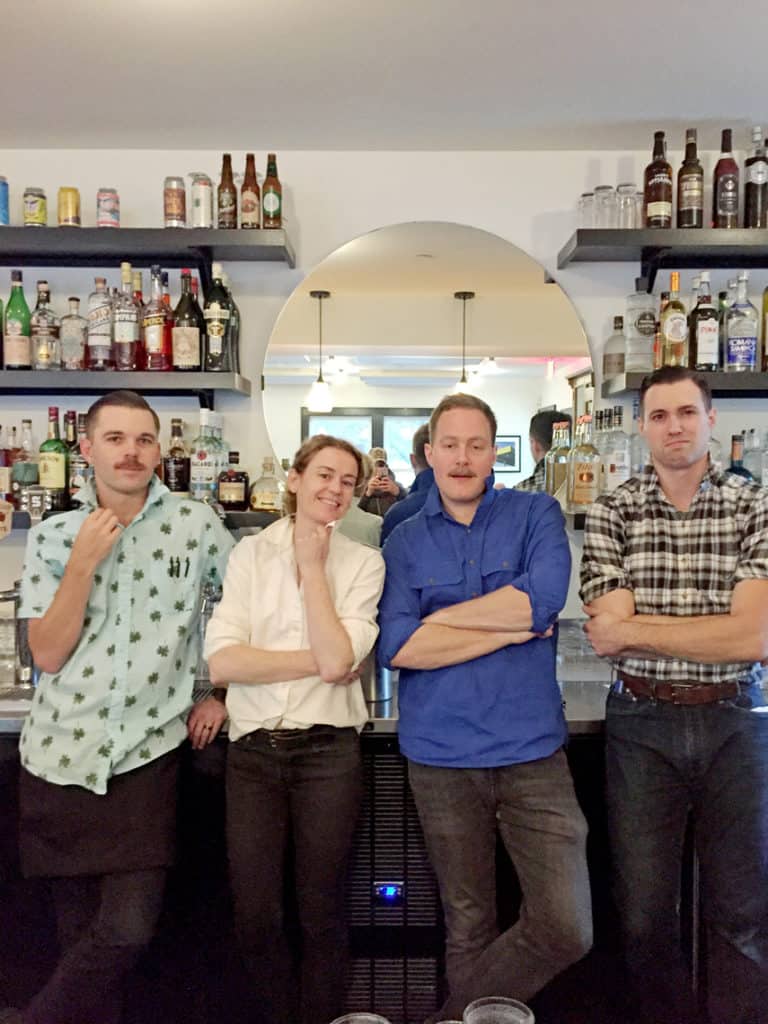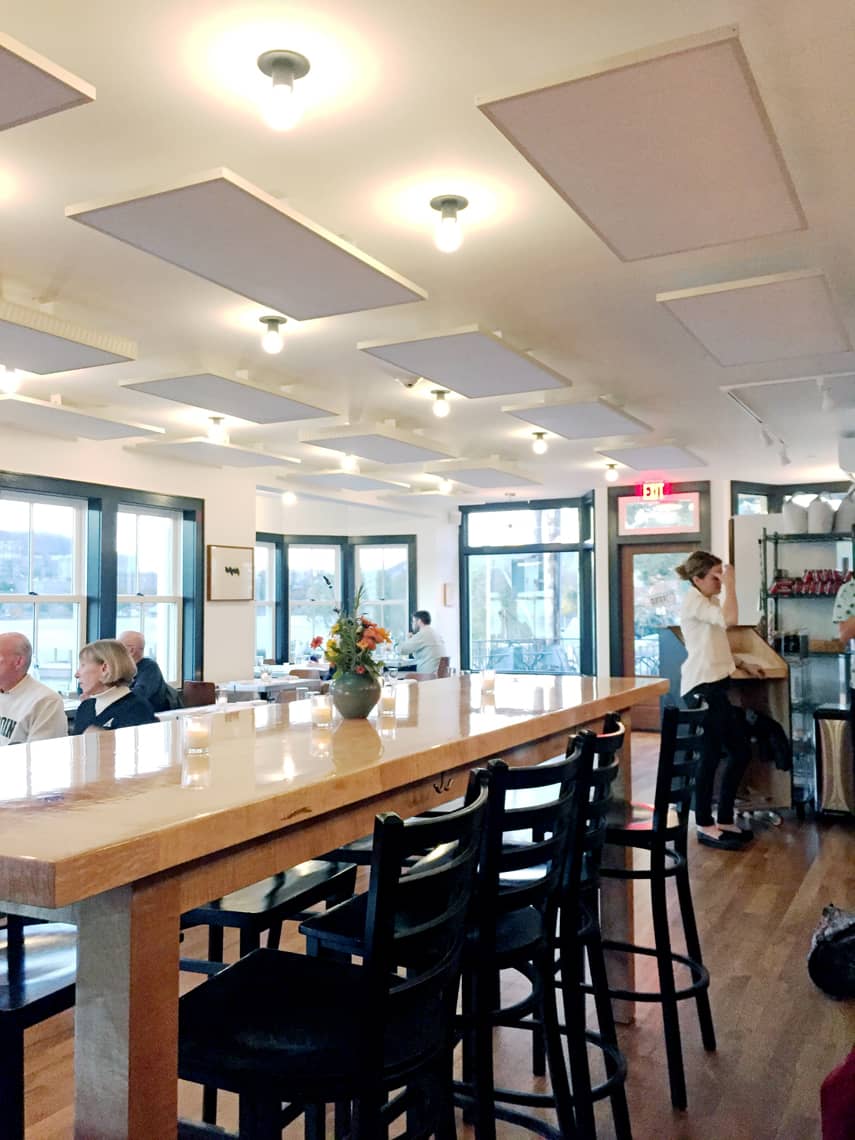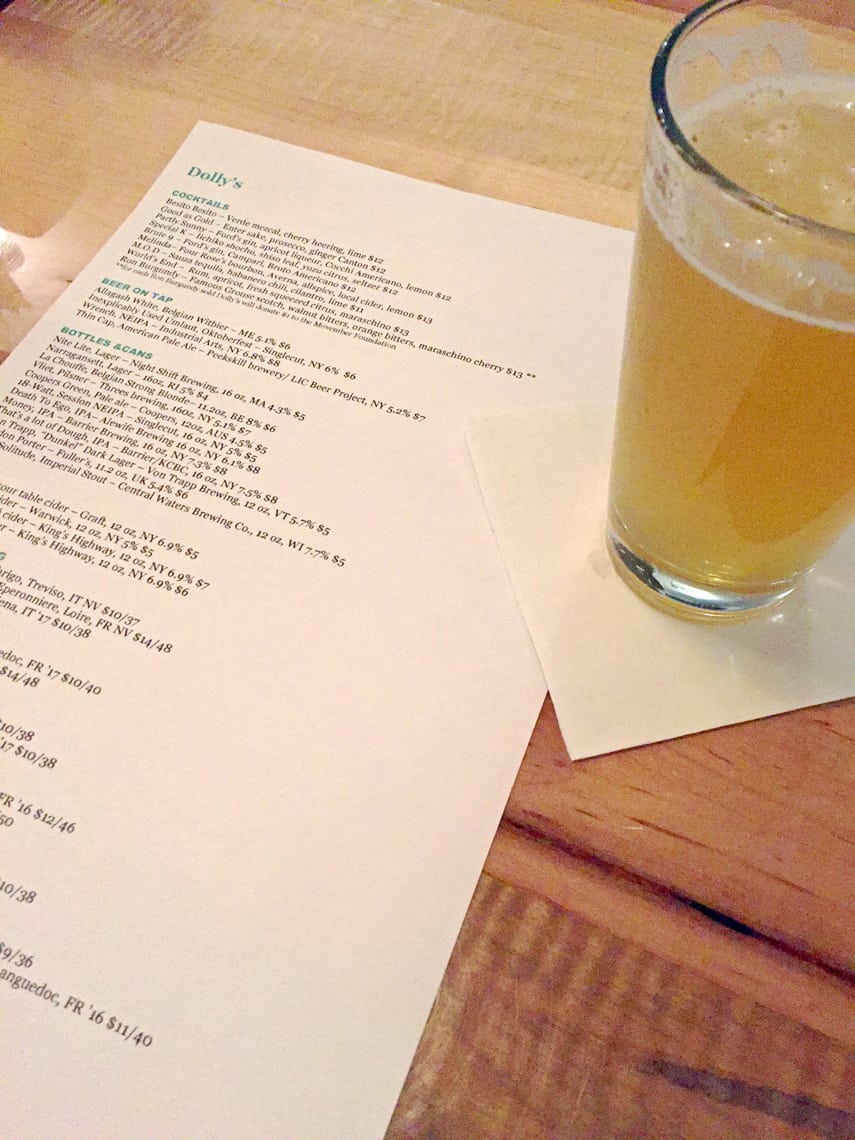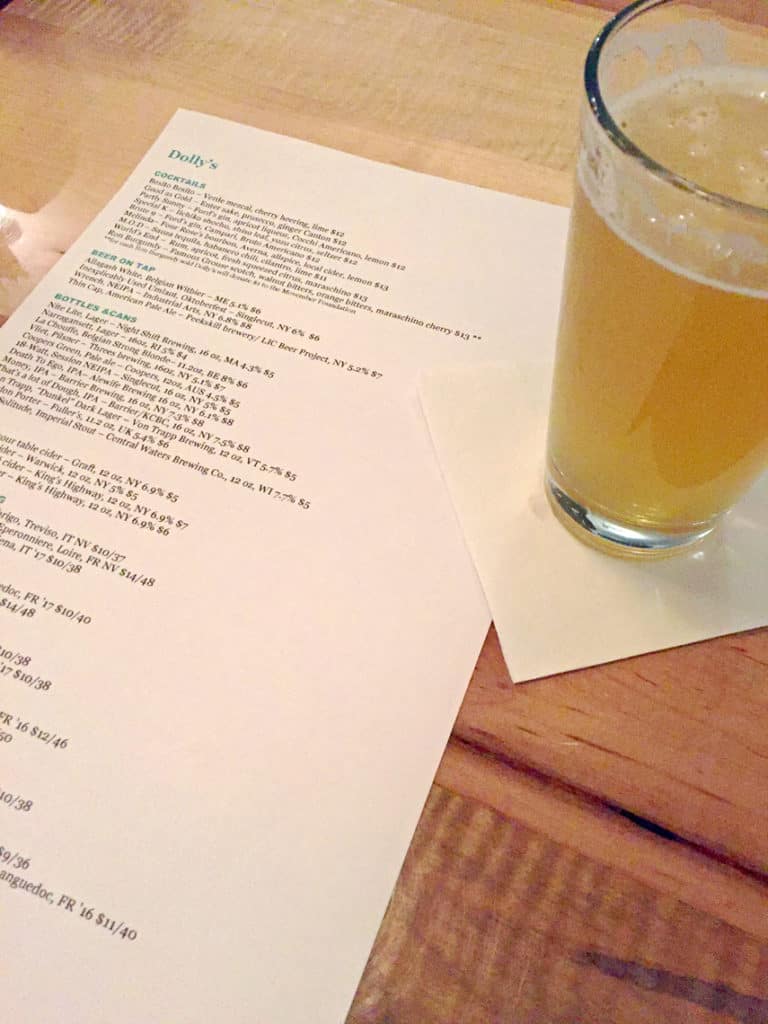 Make sure to check out the view of the Academy from across the river!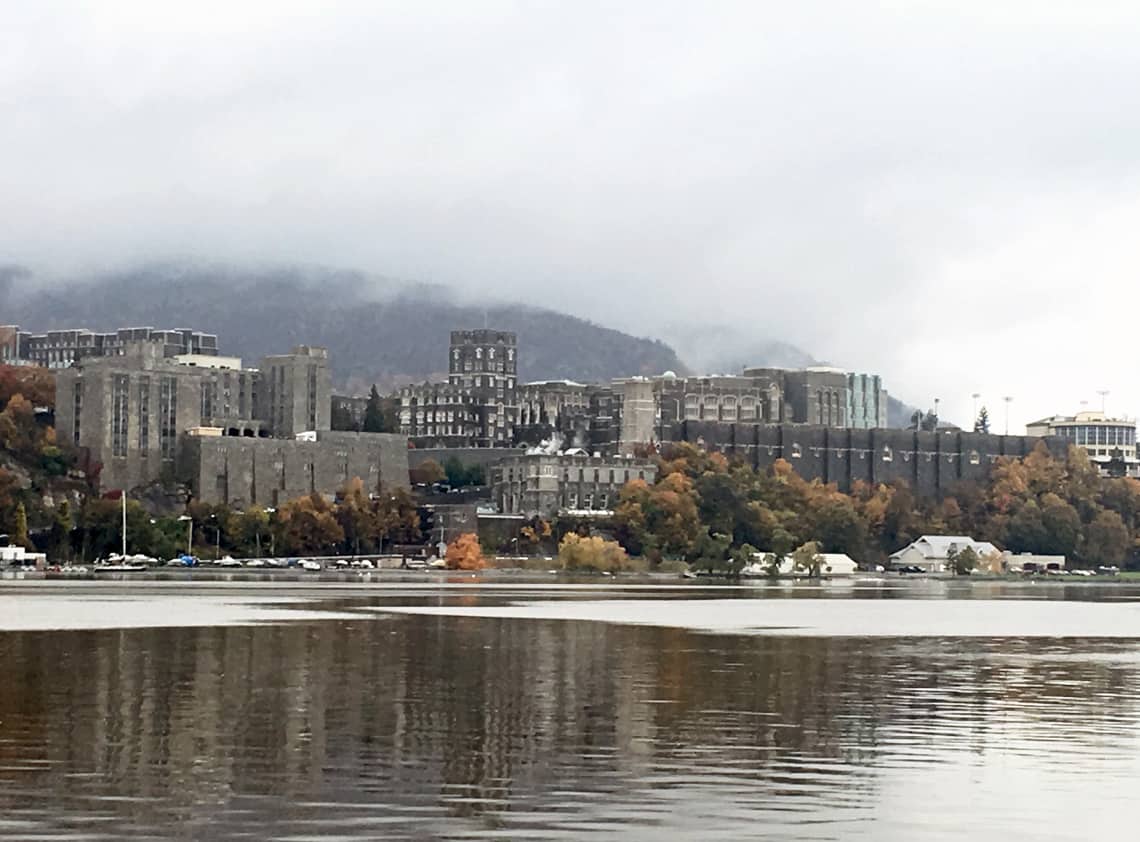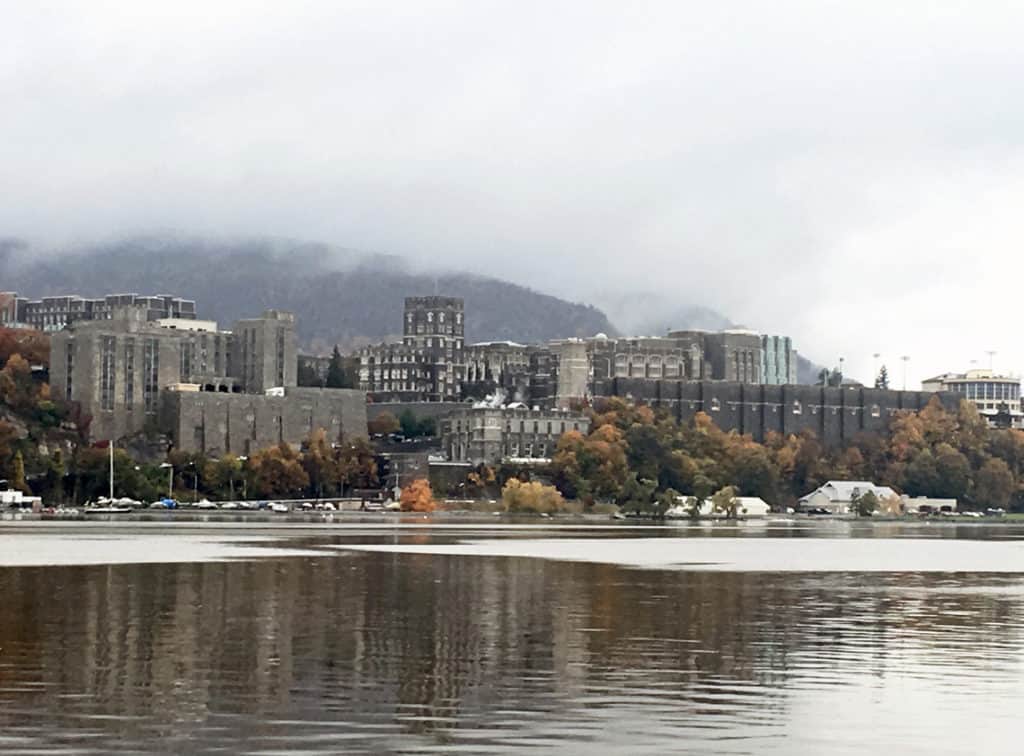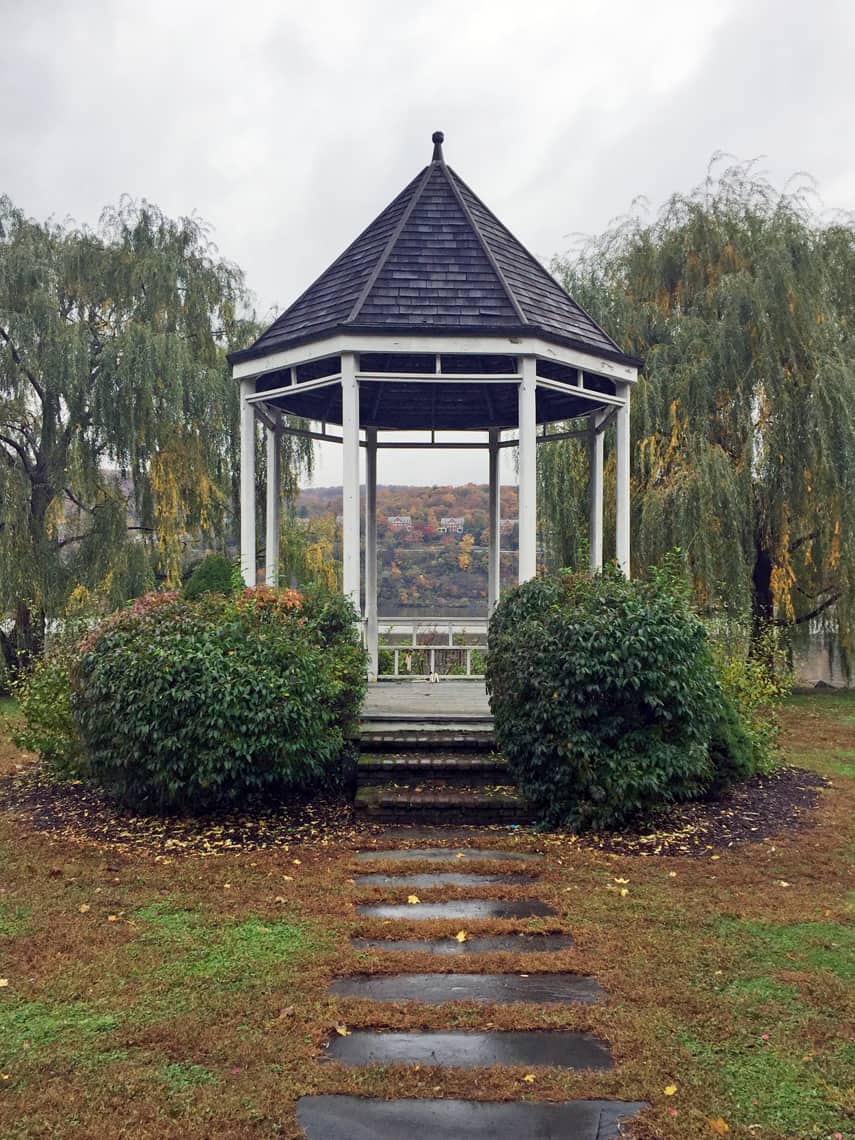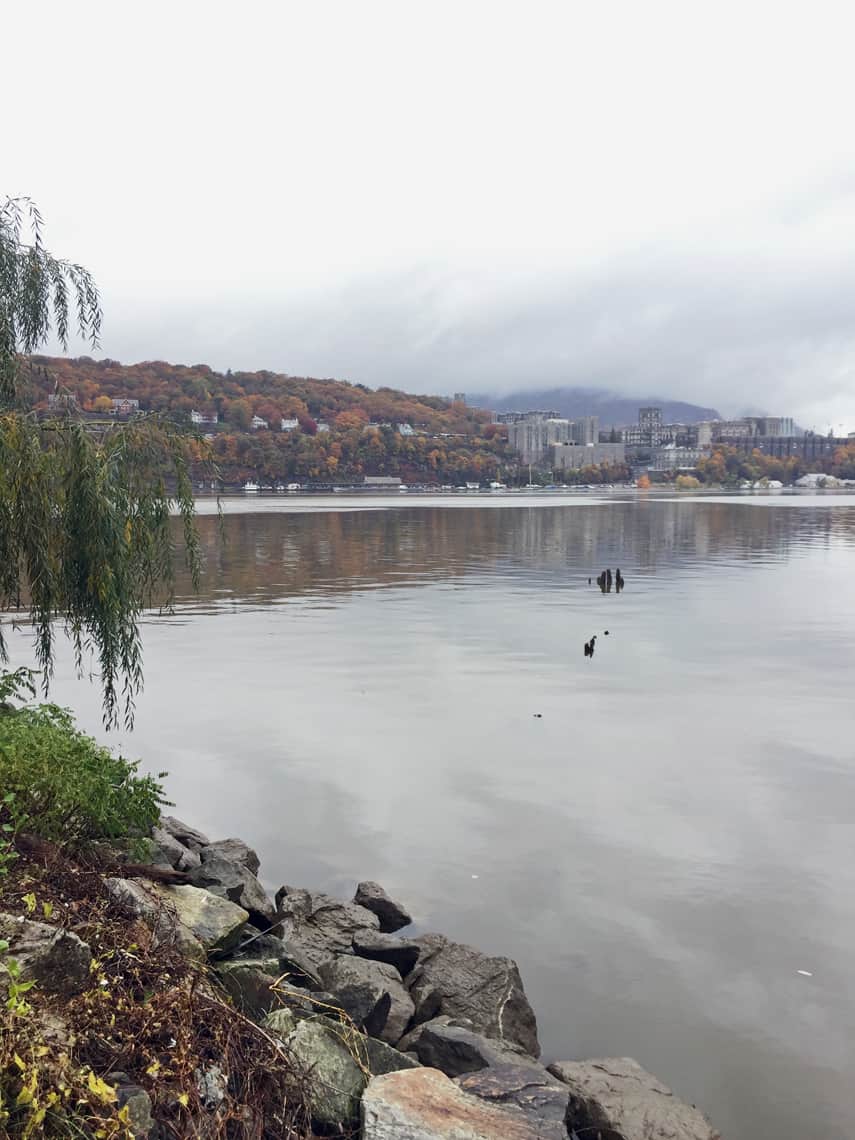 3. Cold Spring, NY
Next up…Cold Spring! Cold Spring is still a small town but was definitely bigger than Garrison. There was a great little downtown street perfect for an afternoon of window shopping with a ton of quaint inns and B&B's.
We explored the town, walked down to the waterfront and had lunch at a lovely little cafe, Hudson Hil's.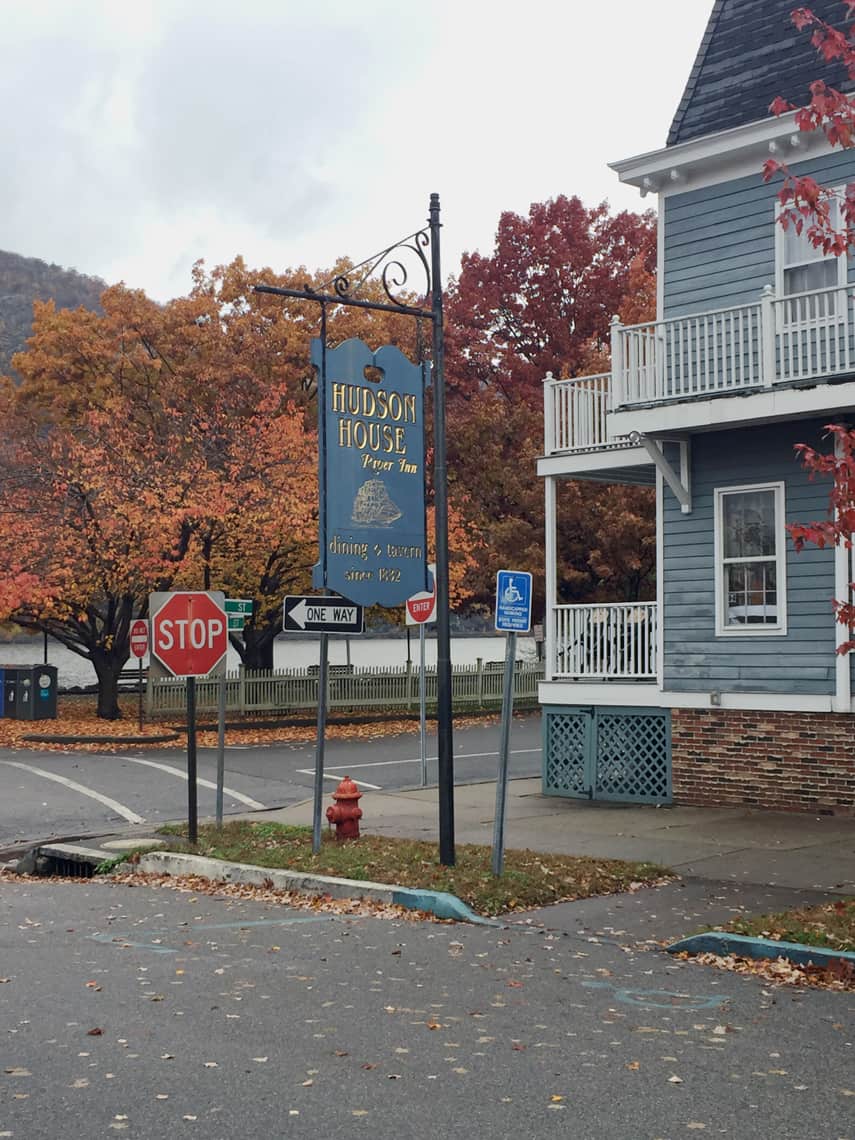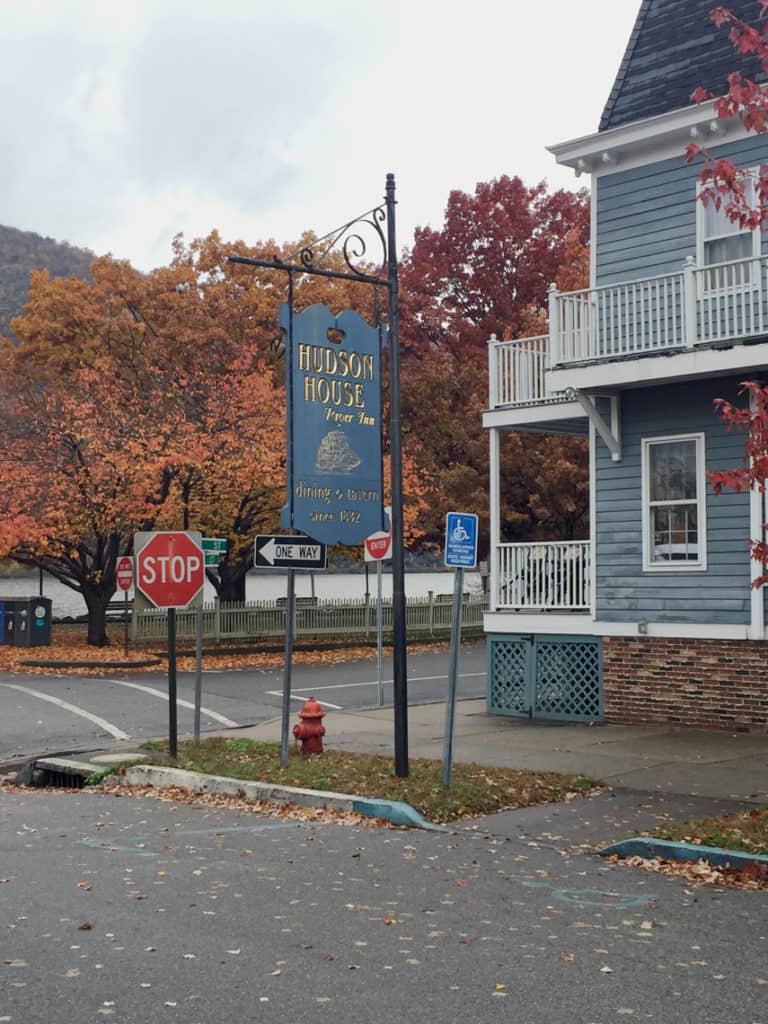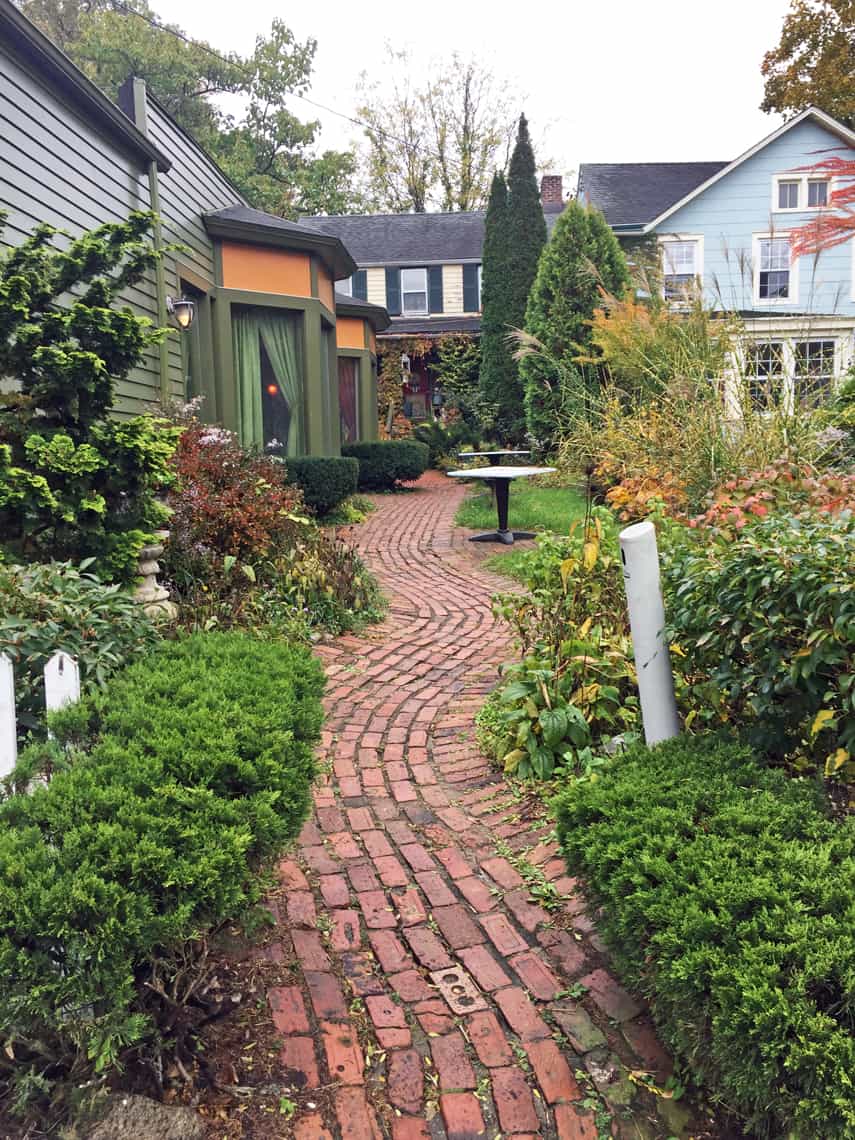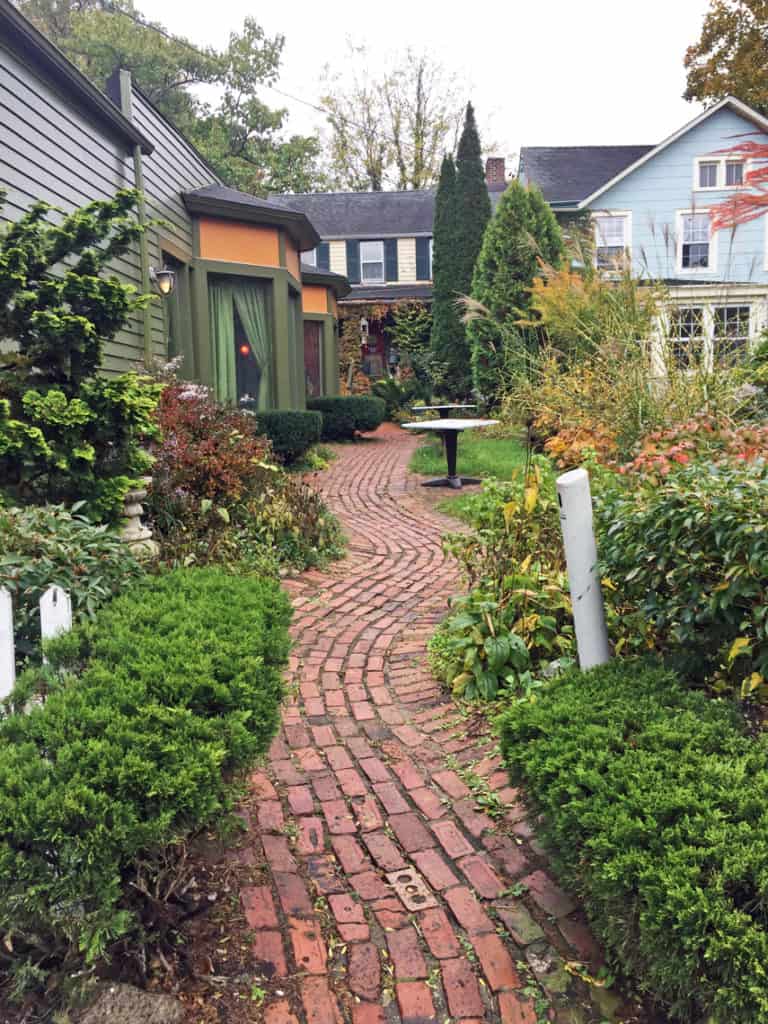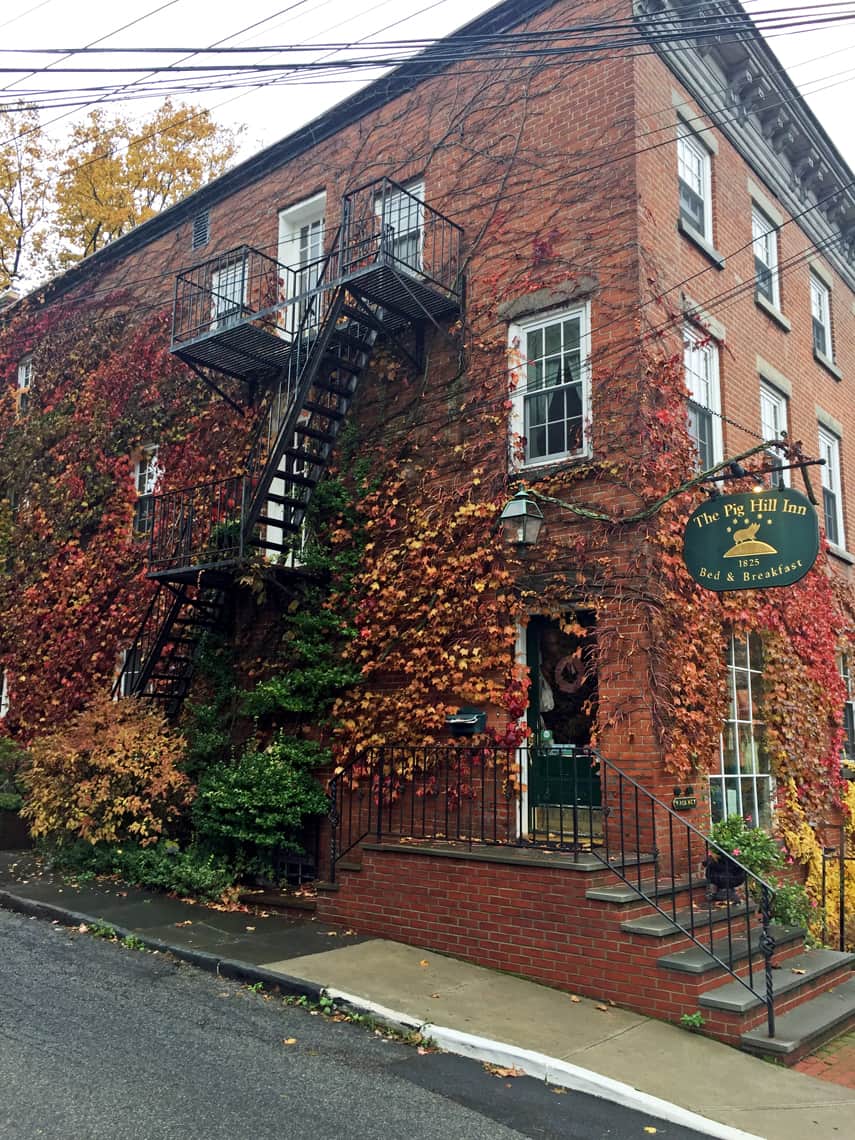 We loved this outdoor shop called Old Souls!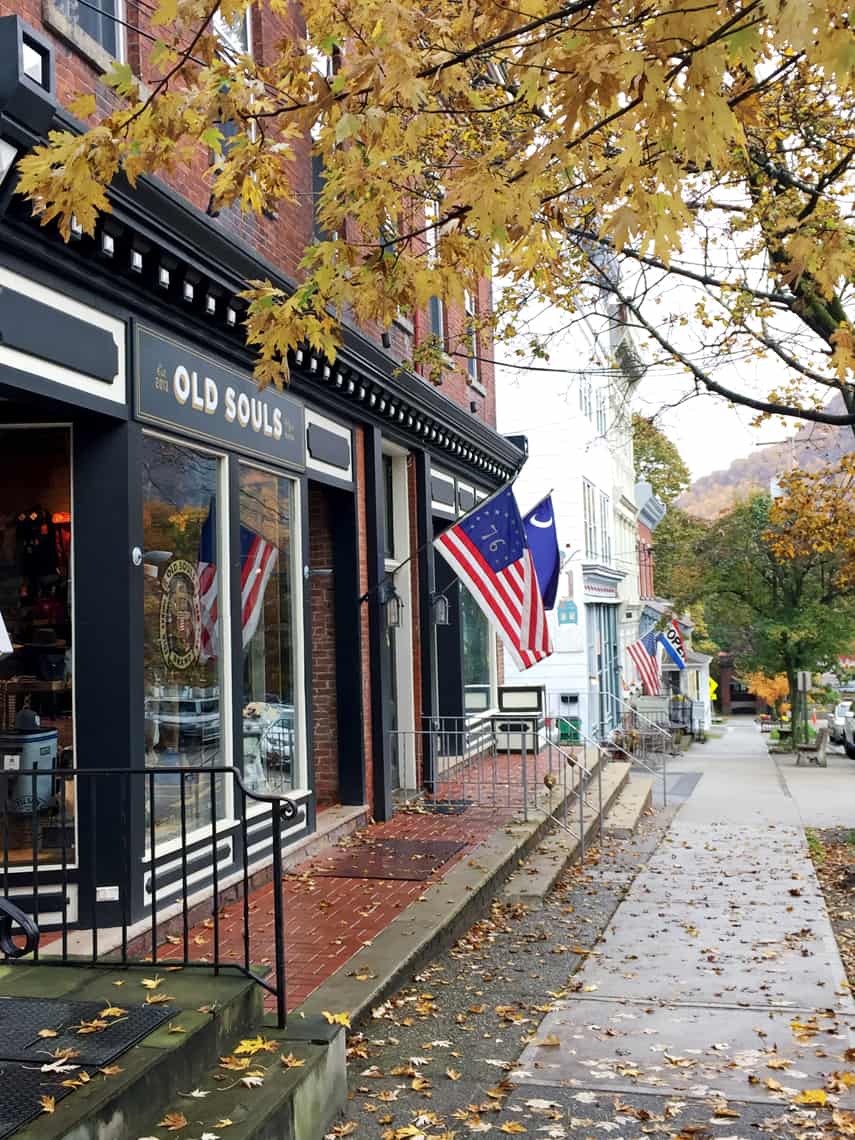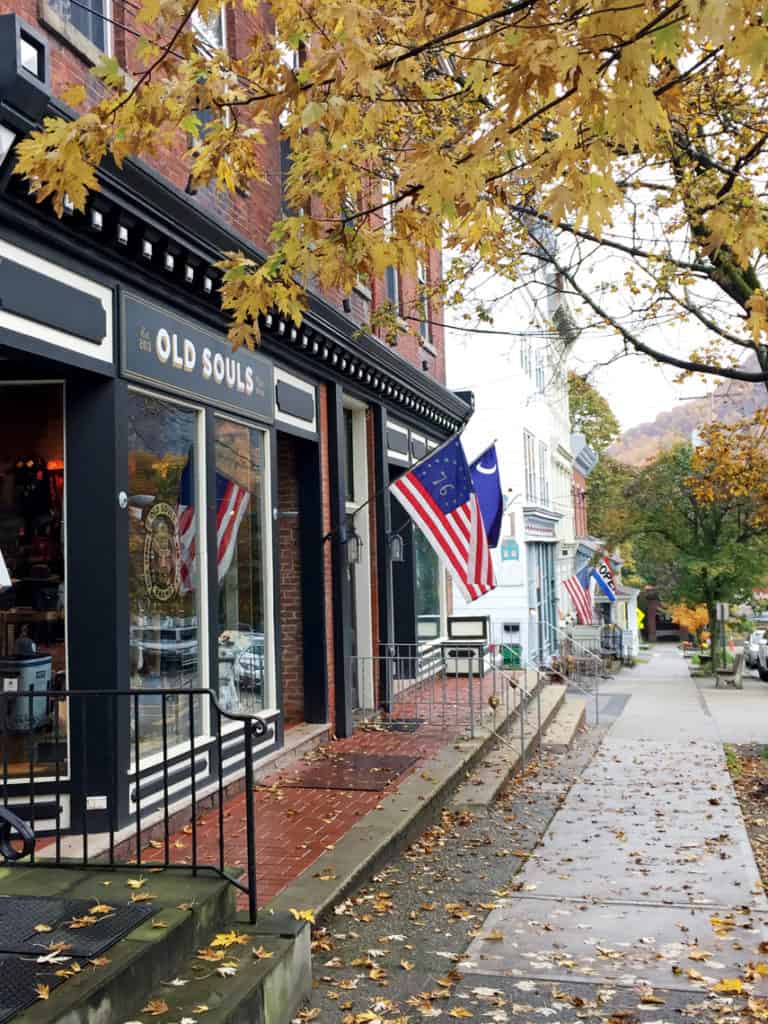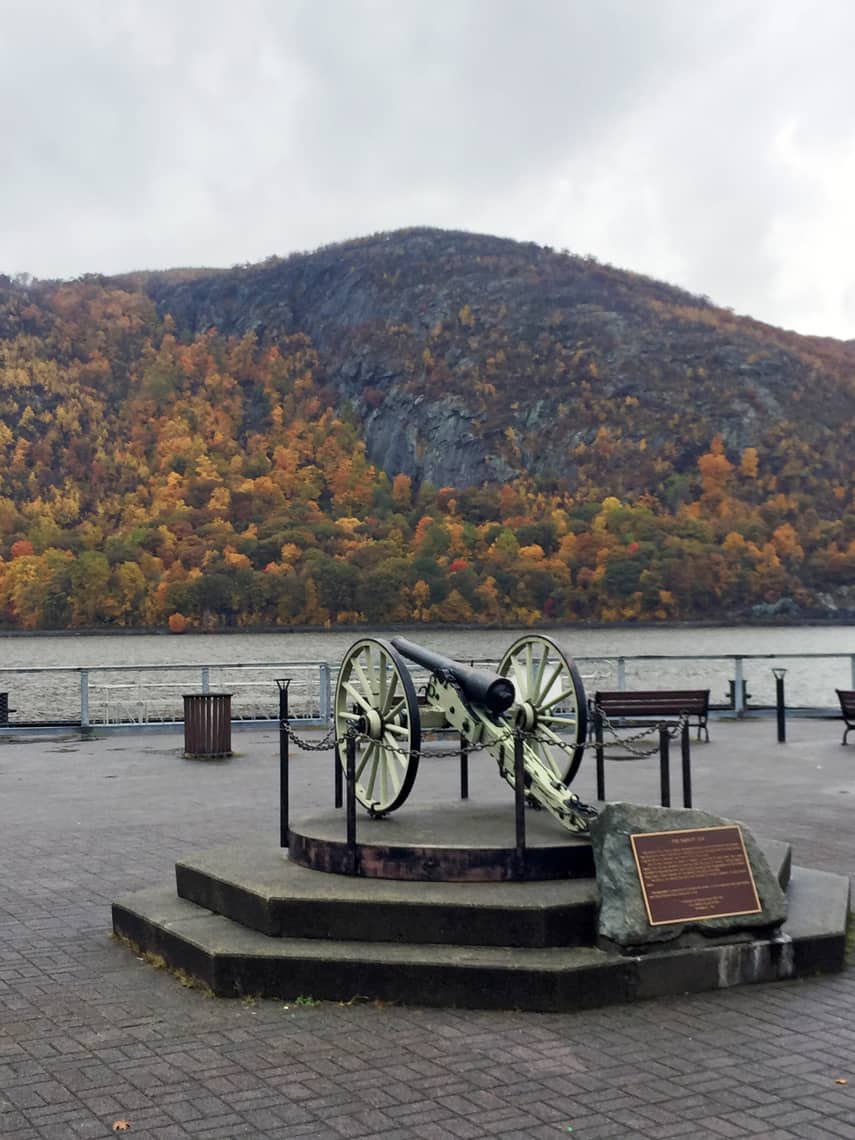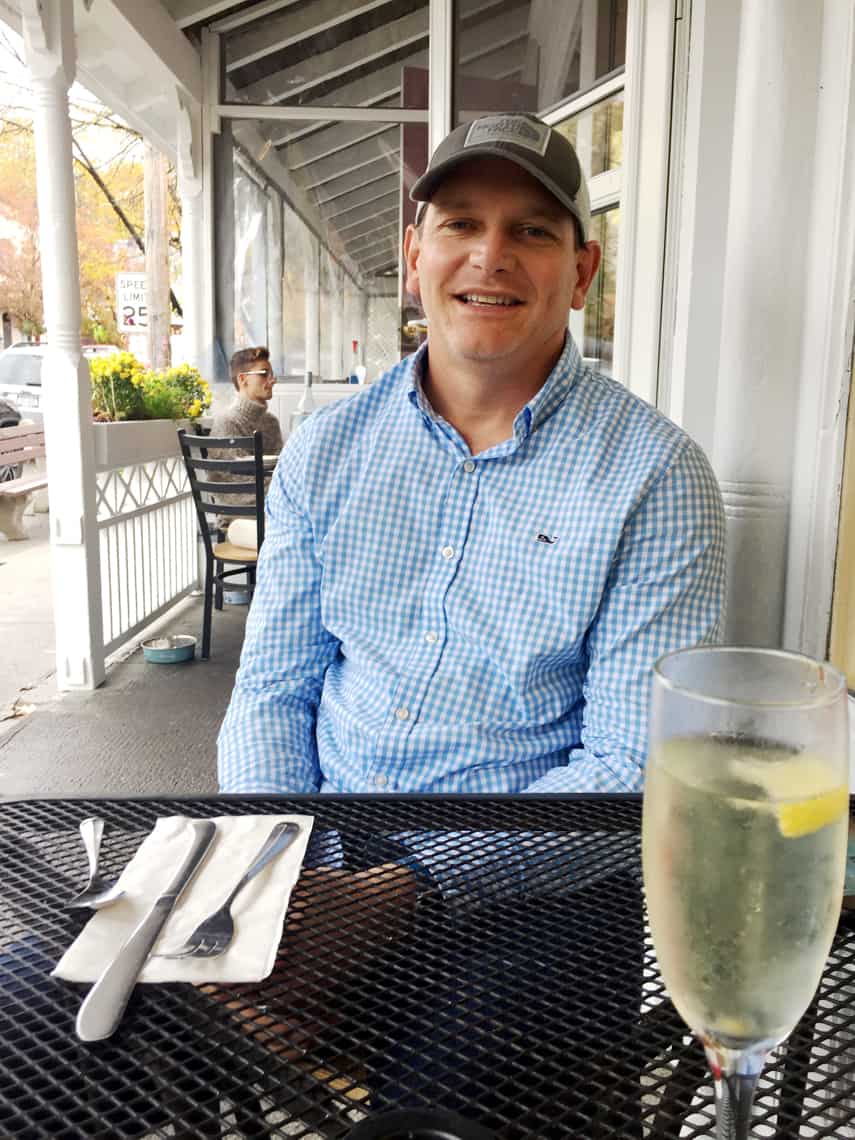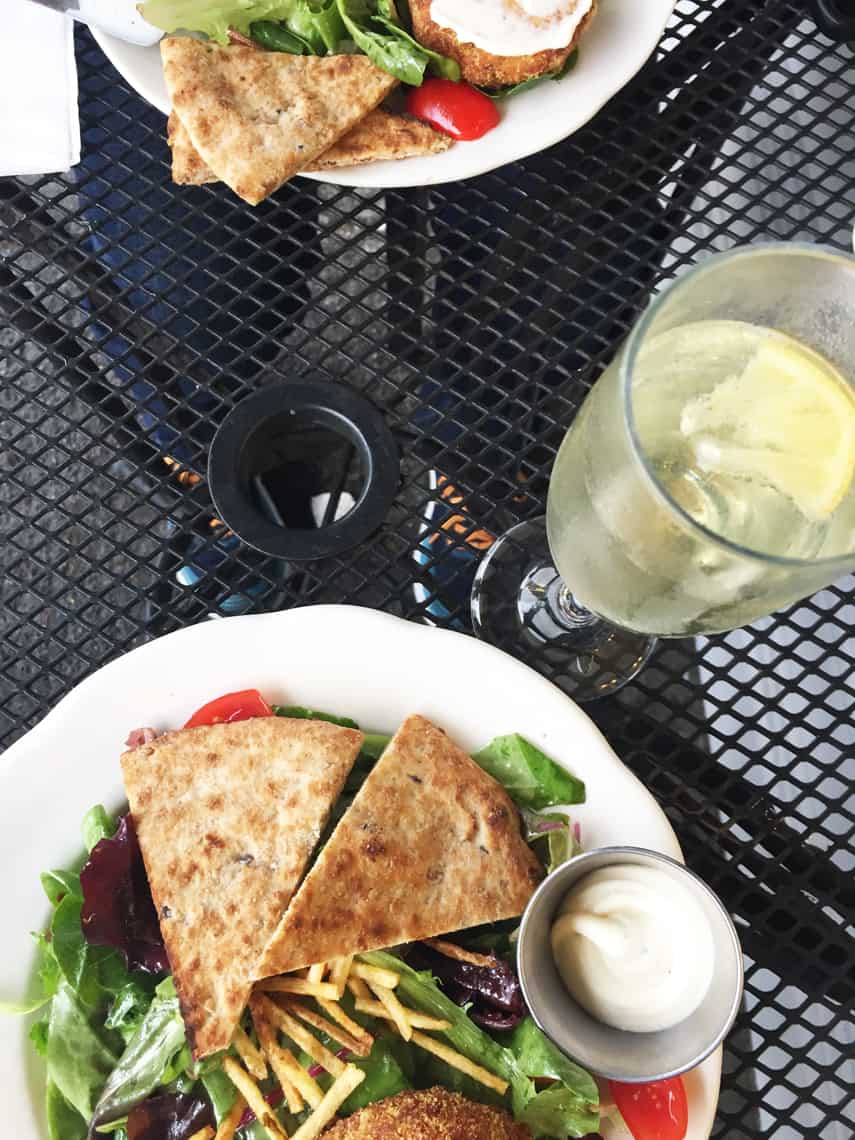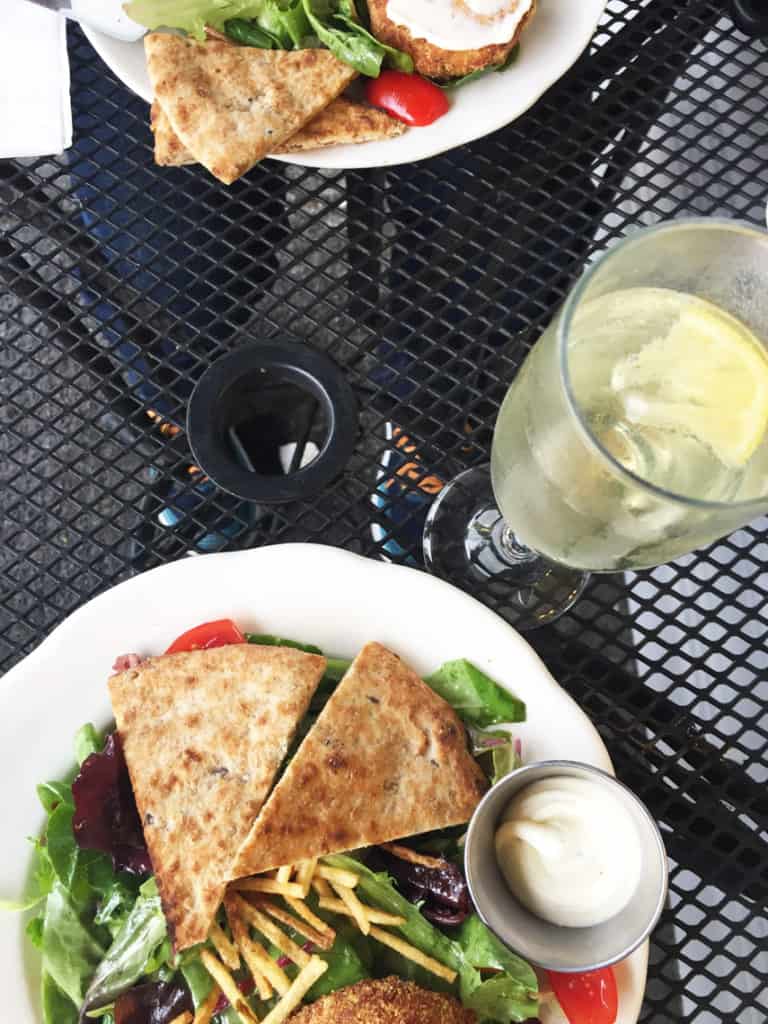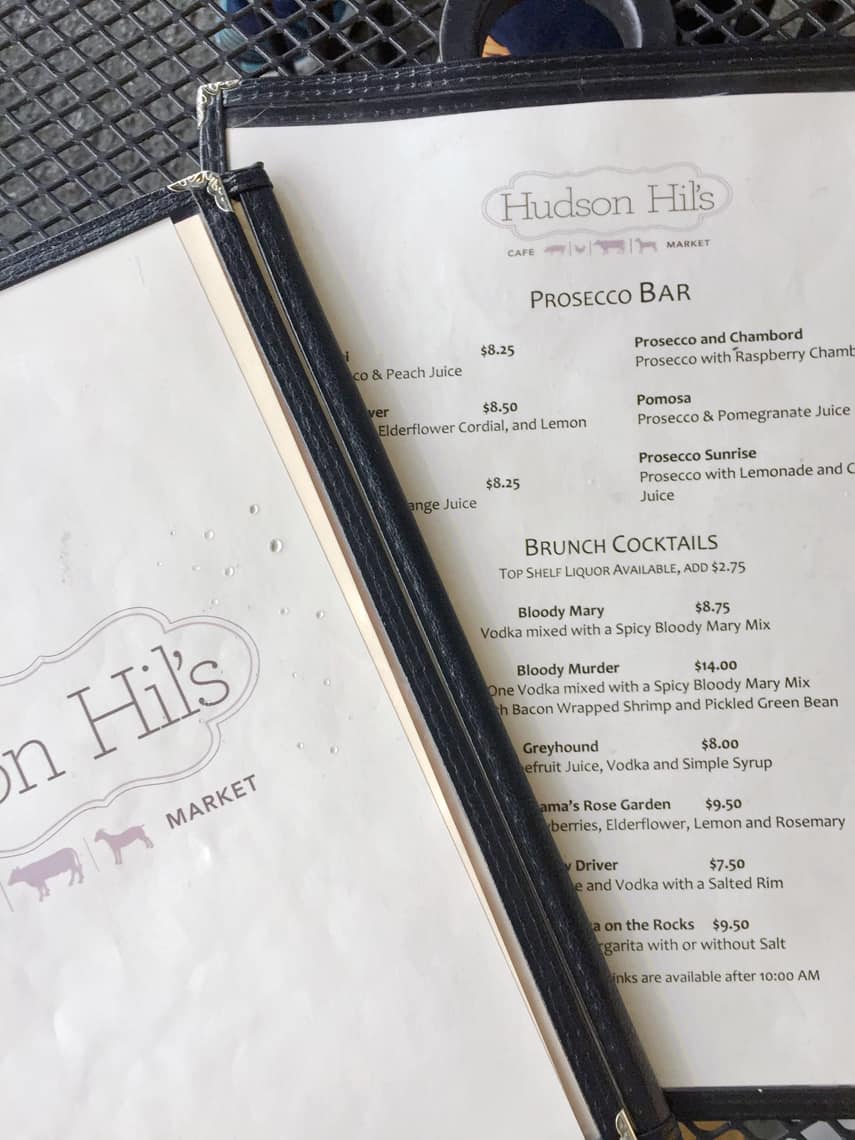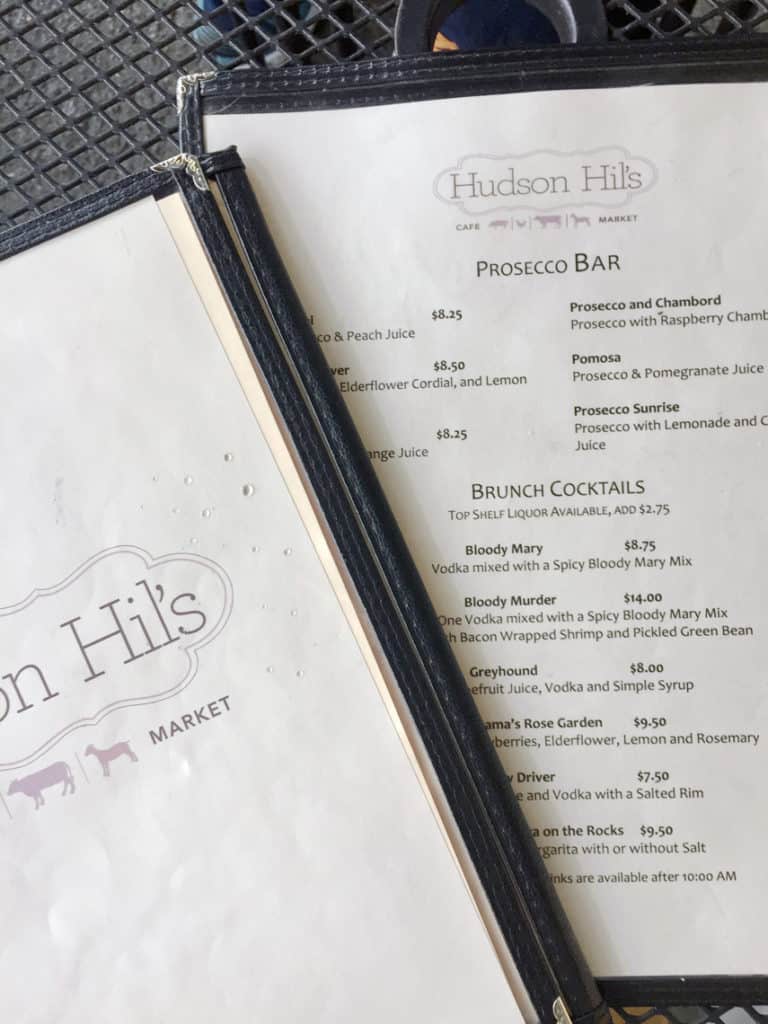 4. Beacon, NY
Around the corner from Cold Spring is Beacon, NY. This town was a little less sleepy than the others (although I love the sleepy towns myself!) and had some great food spots. We walked the streets and nibbled on a few treats. :)
Did I mention how amazing the architecture is here?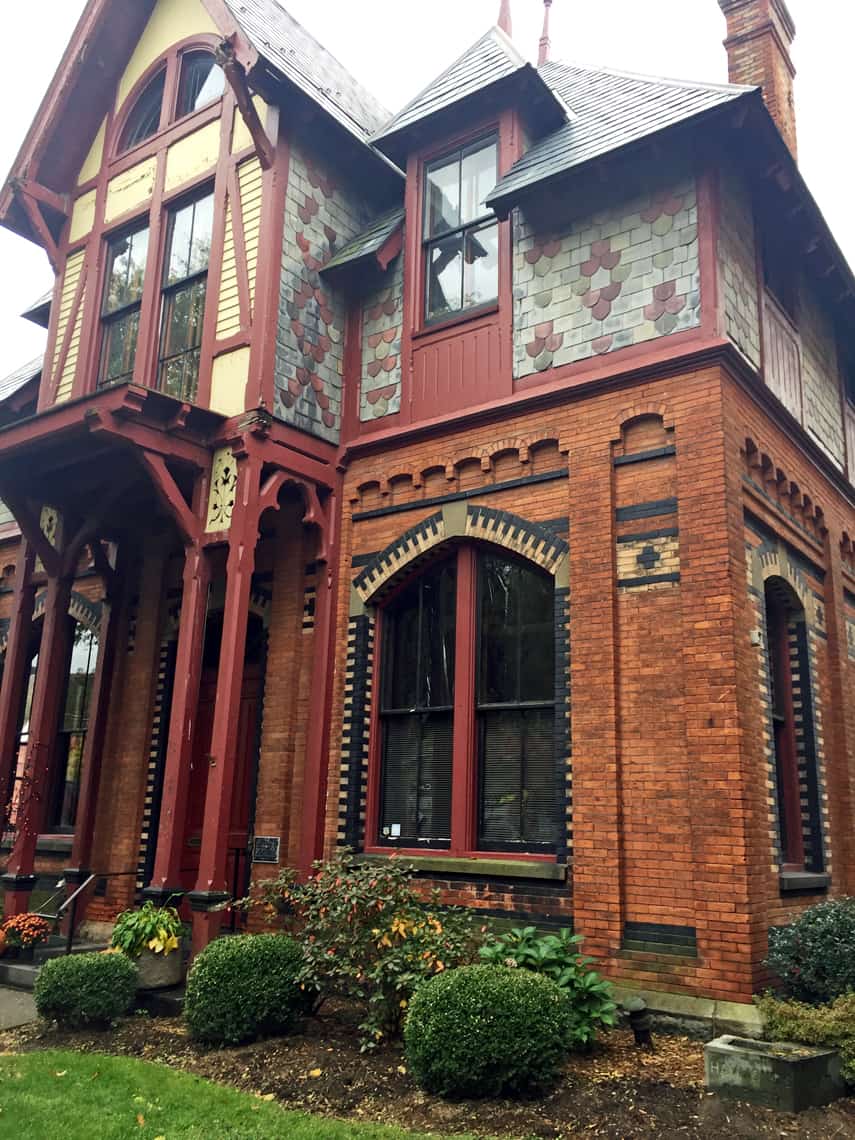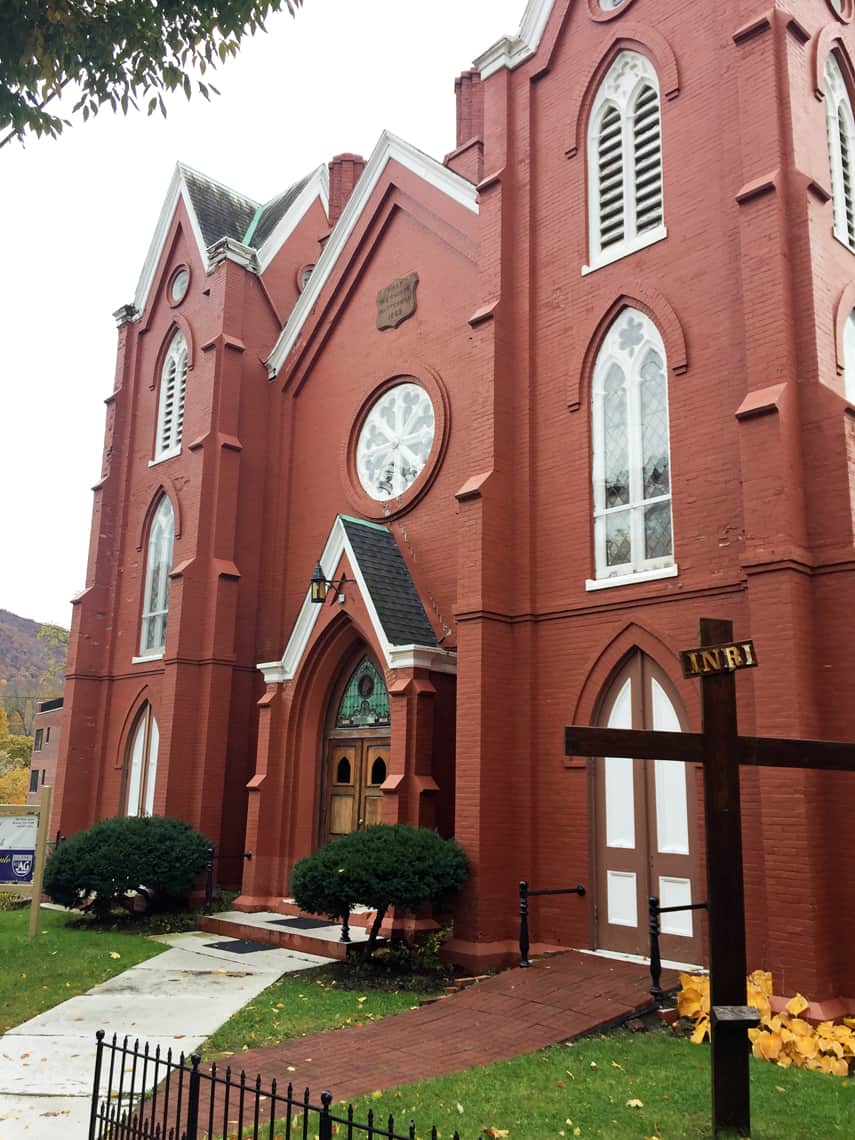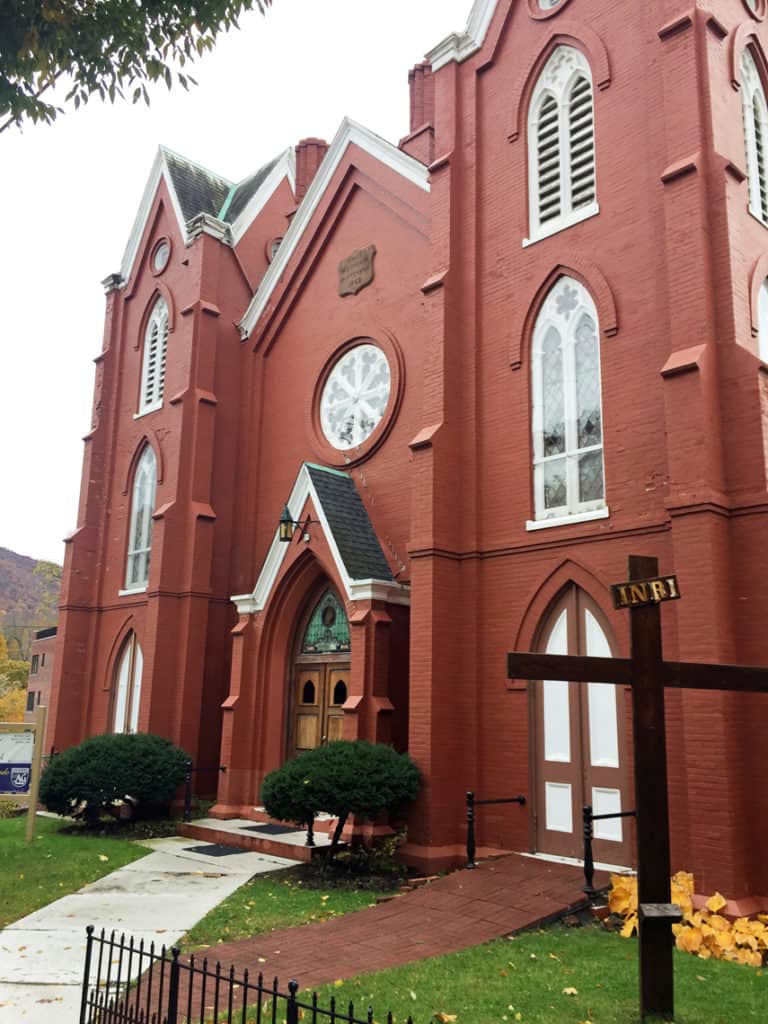 We didn't go inside Hudson Beach Glass but we peeked in the window and it looked super cool!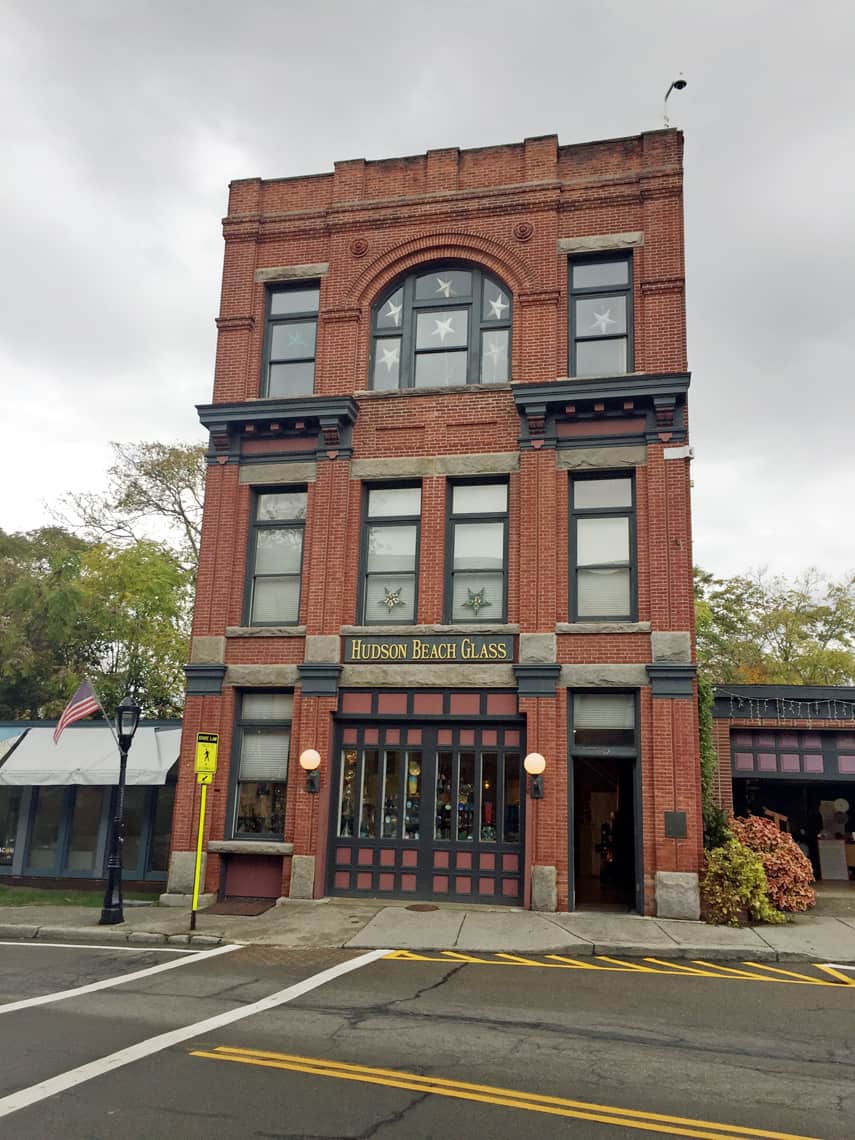 Royal Crepes was a fabulous little crepe shop that we stumbled across while strolling the streets.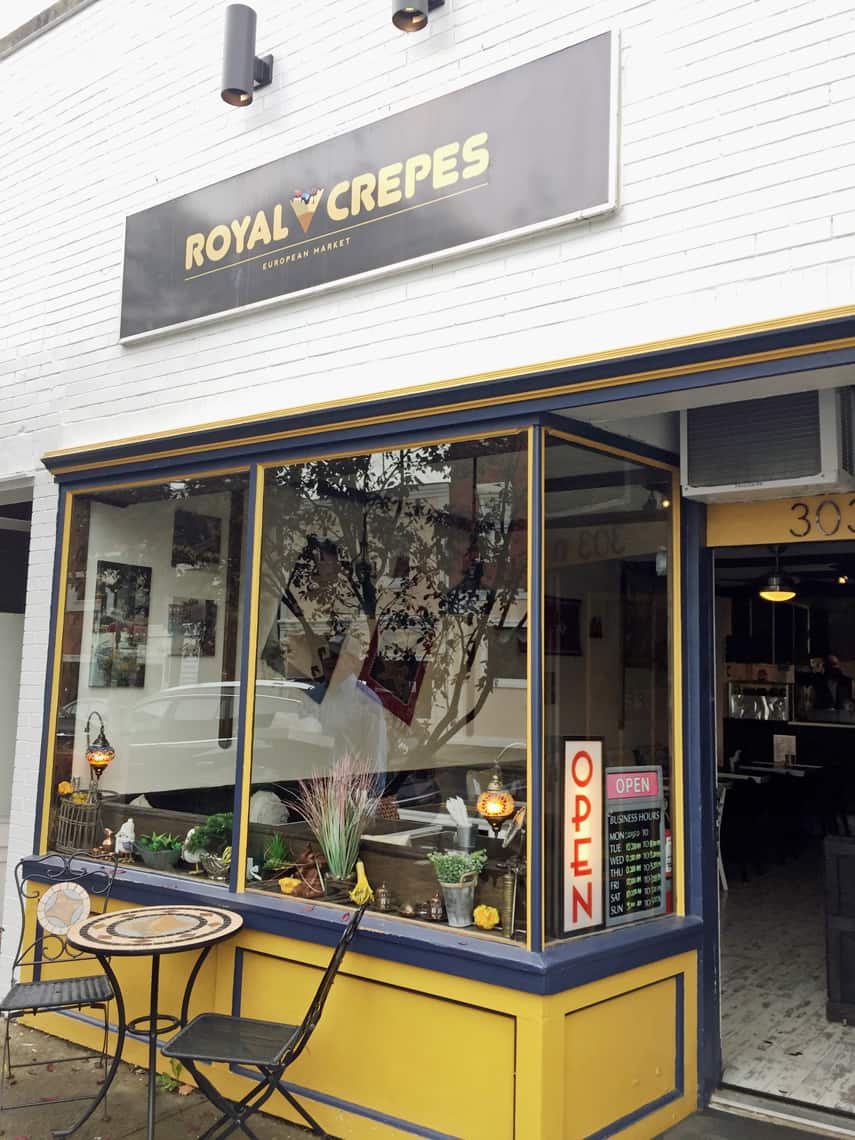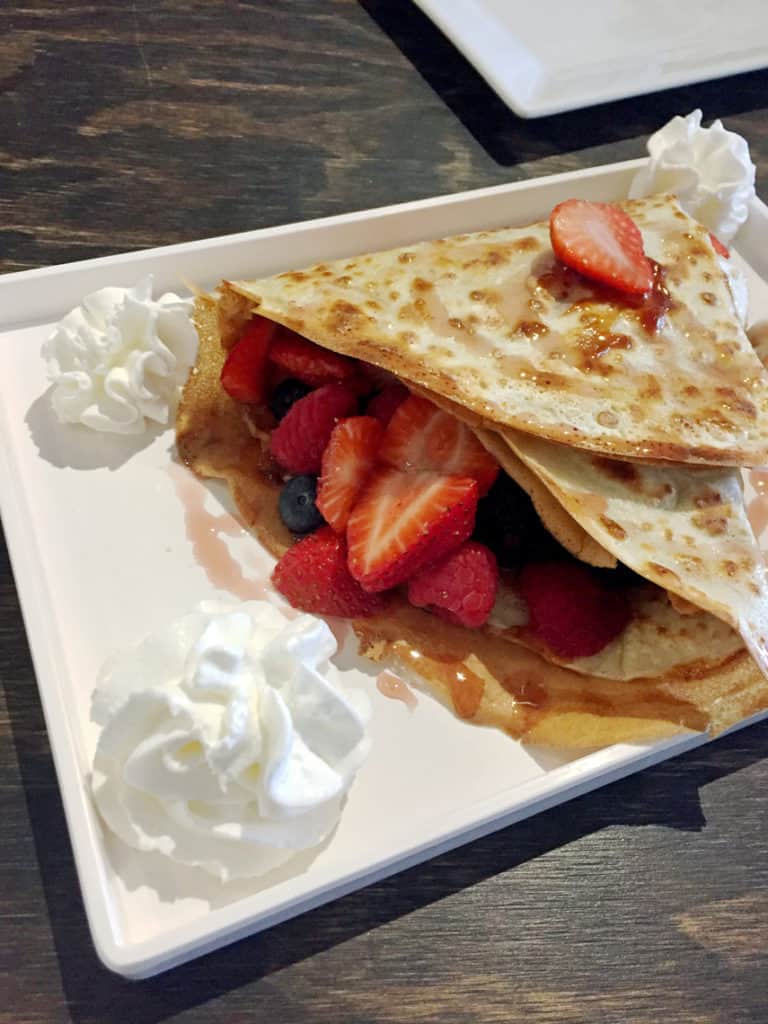 Hudson Valley Marshmallow Company was so cute we had to stop in! I'm not a huge marshmallow fan or anything but I'm sucker for good design :) And the kiddos would definitely love it!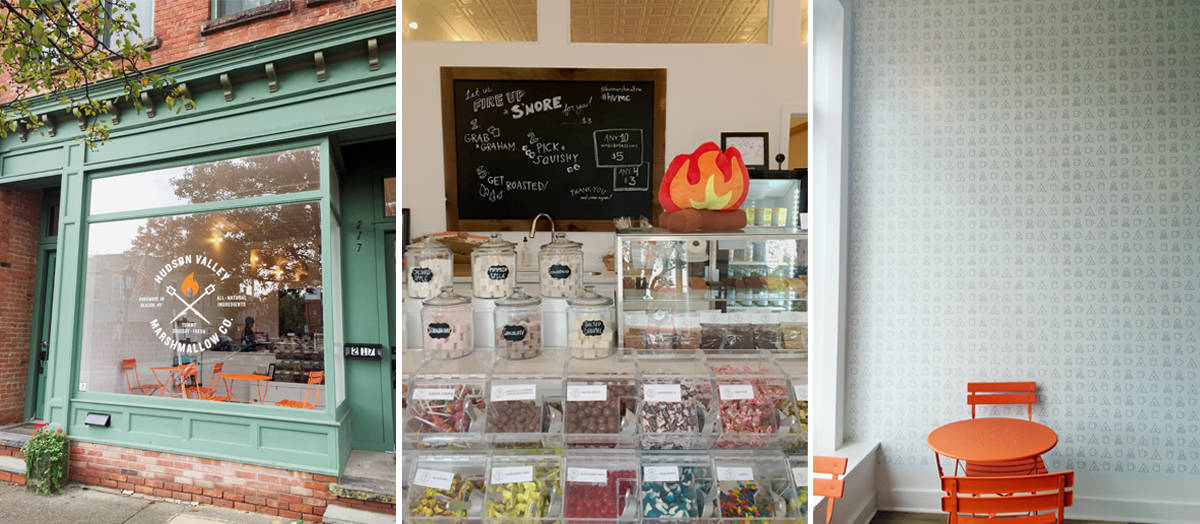 Other restaurants that looked great and we would have tried if we had more time were Meyers Olde Dutch and Melzingah Tap House!
5. Cornwall on Hudson
Our last and final stop was Cornwall on Hudson. This was the cutest little walking village and our favorite part was Painter's Inn and Restaurant.
Painter's had a great local scene and although it wasn't super special inside it was really cozy and the service and food were great! We actually had two meals here which is rare for us on one trip. And we also said we'd consider staying at the inn above the restaurant on our next visit.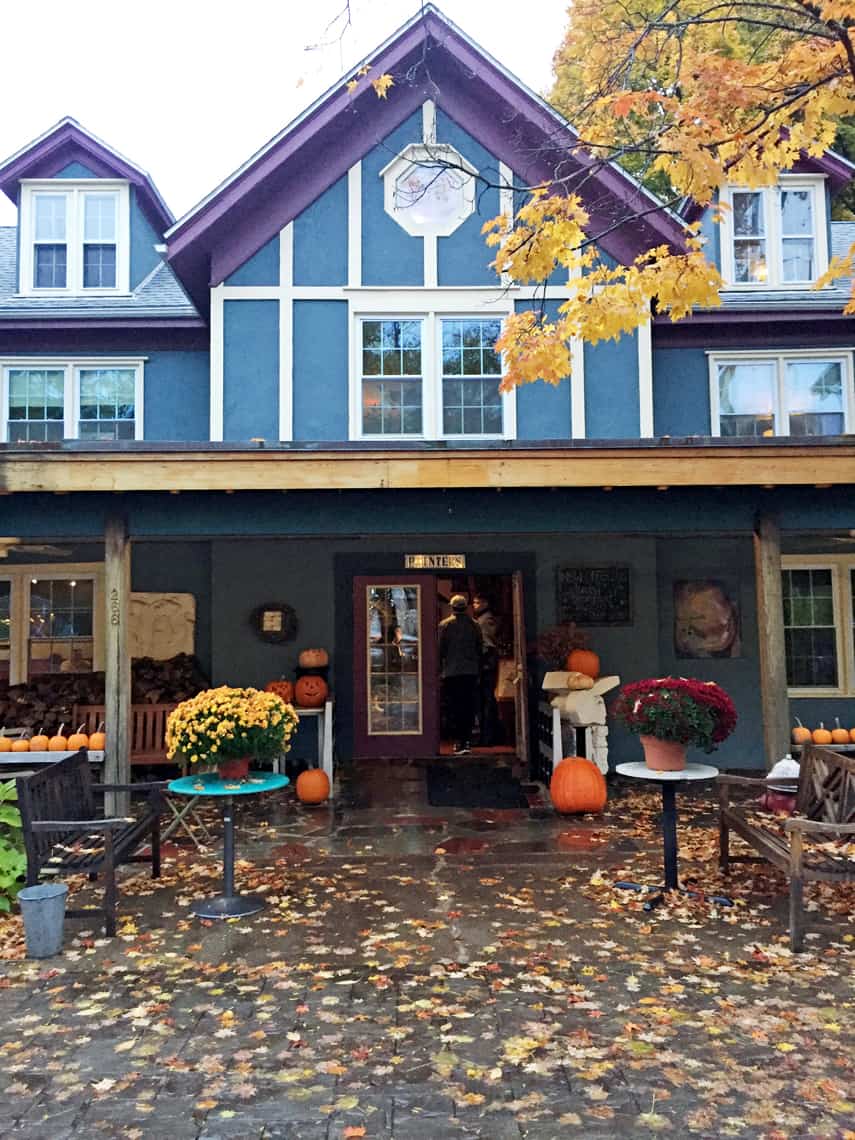 Okay, now raise your virtual hand if you've traveled to the Hudson Valley! Now raise your other hand if you're definitely adding it to your bucket list :)
You can find the rest of our Roadtrip Reality adventures HERE.
Cheers!