Roadtrip Reality: Charleston Window Boxes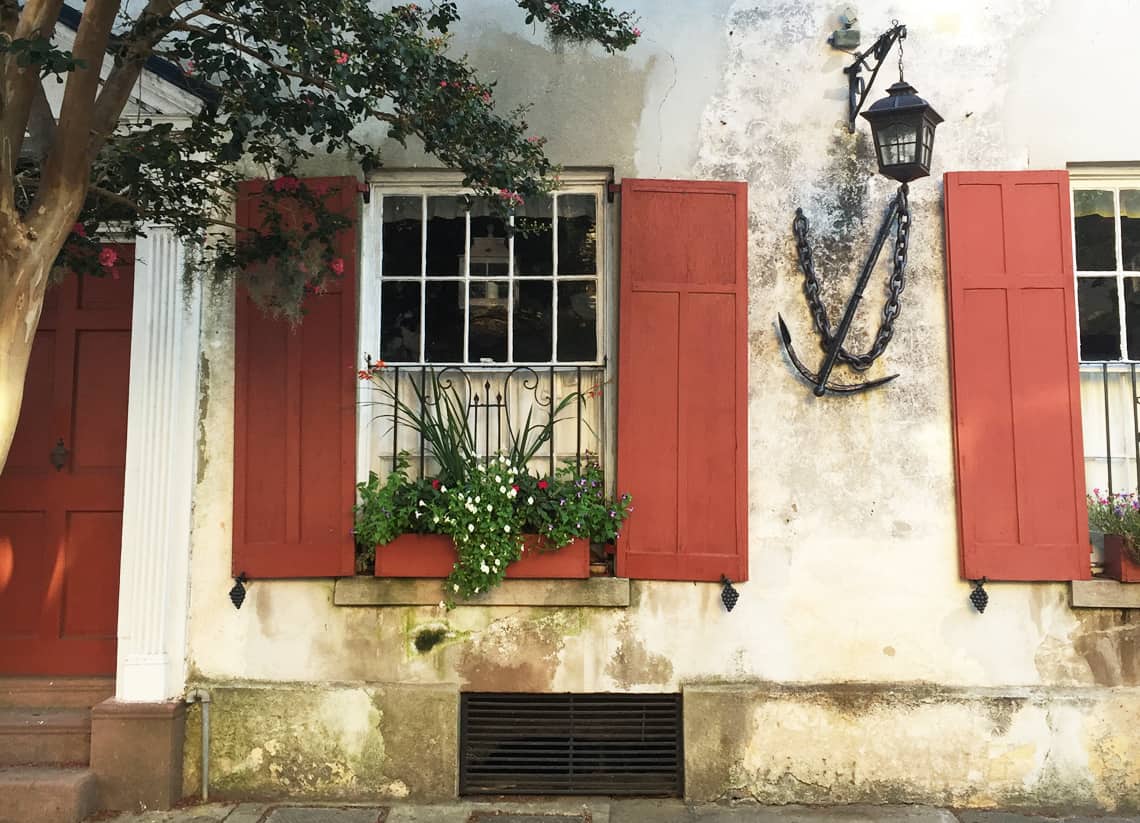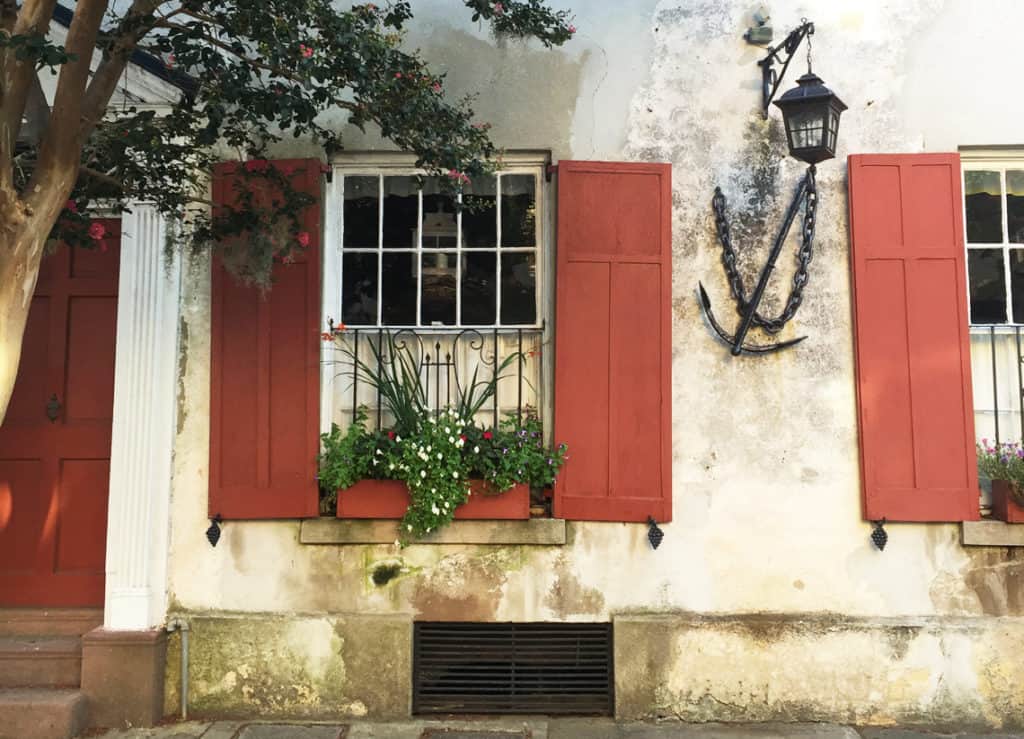 Charleston Window Boxes
Instead of chronicling our family vacation, which mostly consists of swimming, eating and walking around Charleston, I'm sharing one of my favorite parts of escaping to the low country. The Charleston window boxes!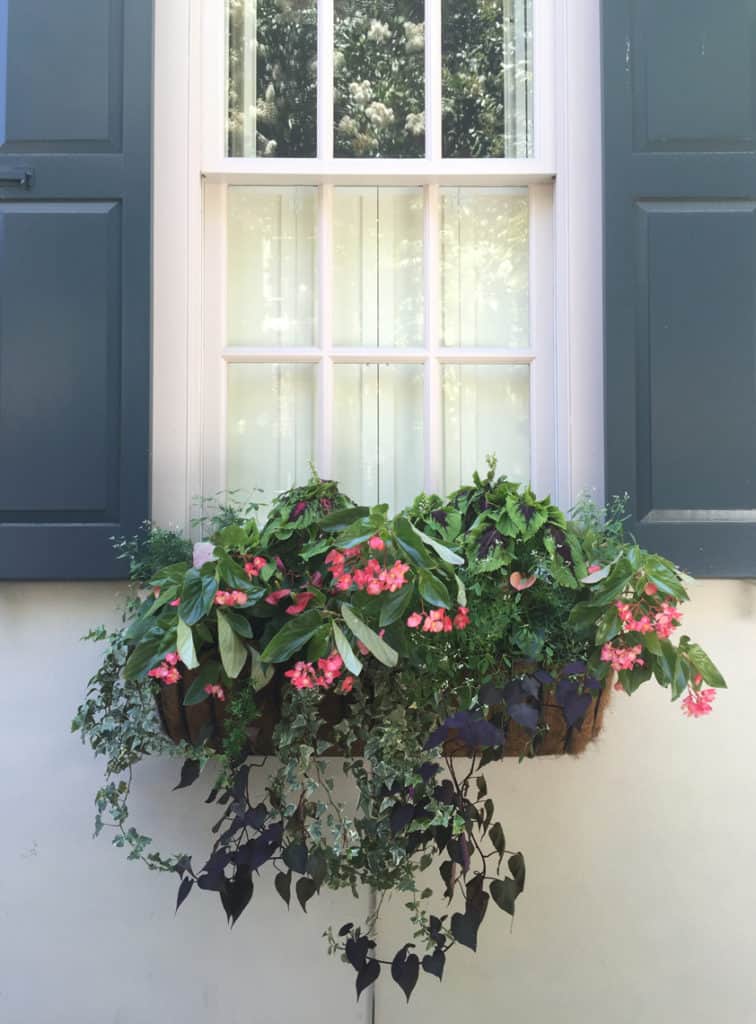 Other than the history and charm, Charleston homes are also famous for their elaborate display of beautiful window boxes.
Window Boxes Come In Every Color
From the windows they are mounted on to the overflowing vegetation, you can find Charleston window boxes in every color of the rainbow. From white walls, gray shutters and pink flowers to red doors, aging concrete and gorgeous greenery.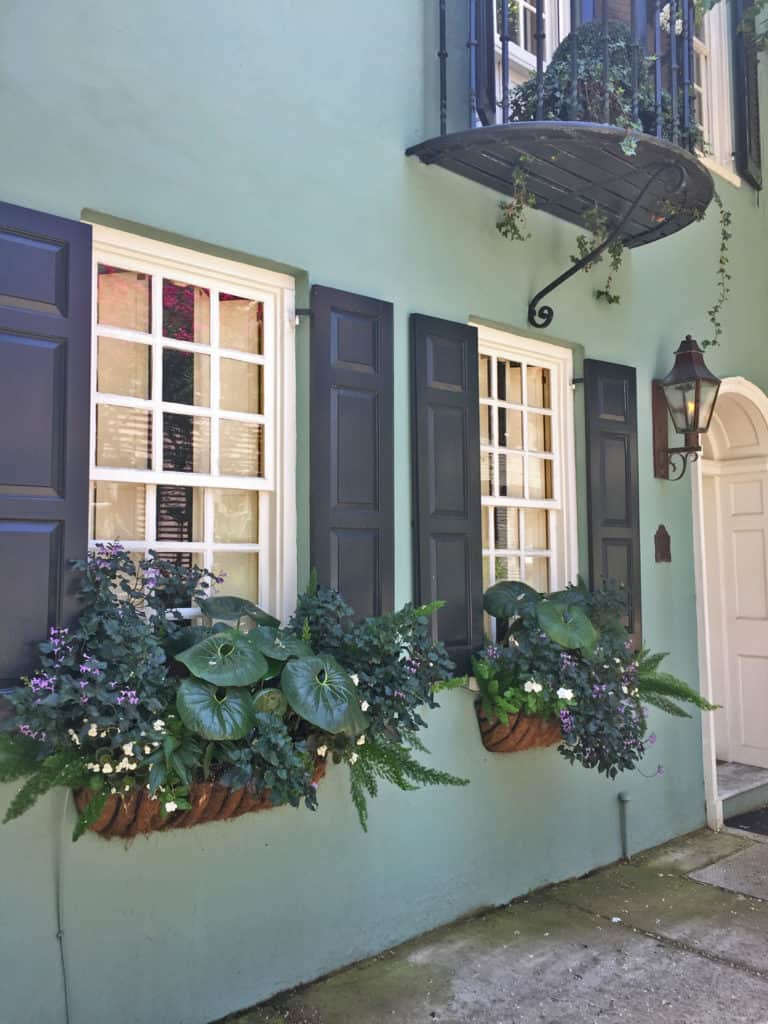 I could walk up and down Tradd Street, State Street, down Philadelphia Alley and NEVER tire of the doors, and gates and palm-lined paths.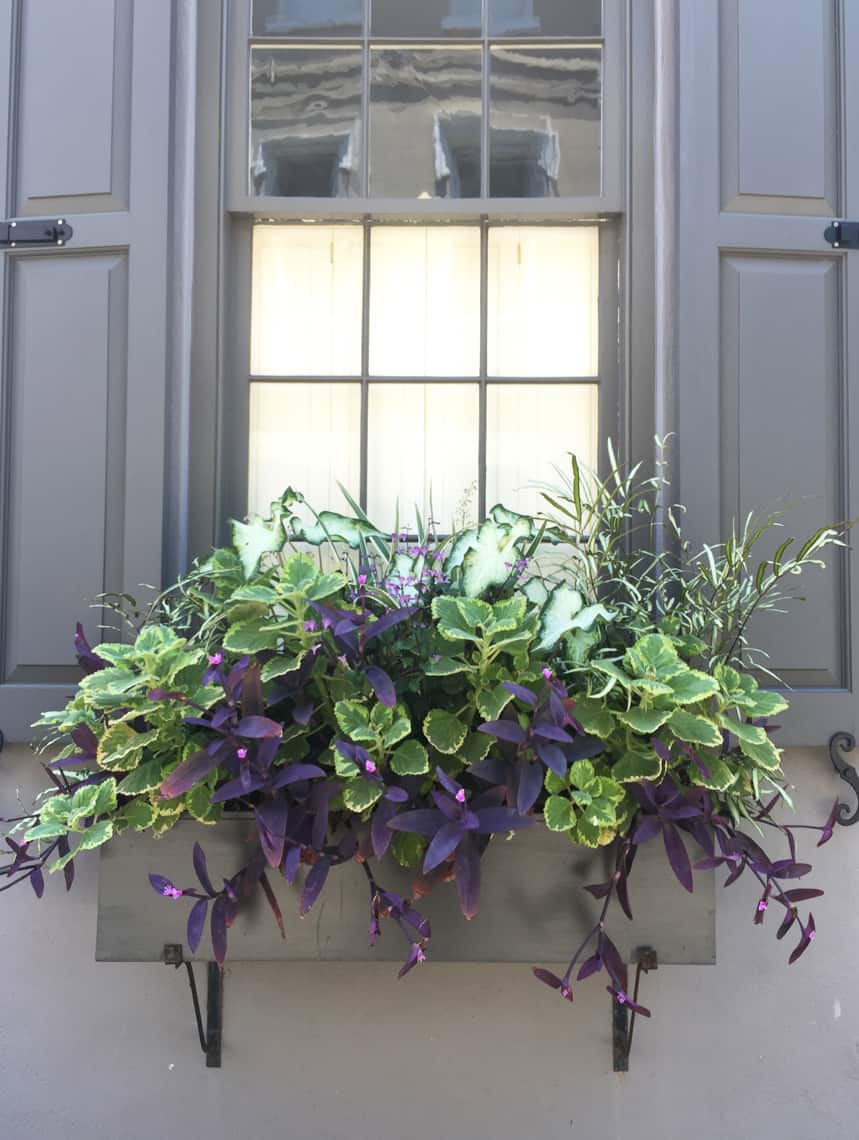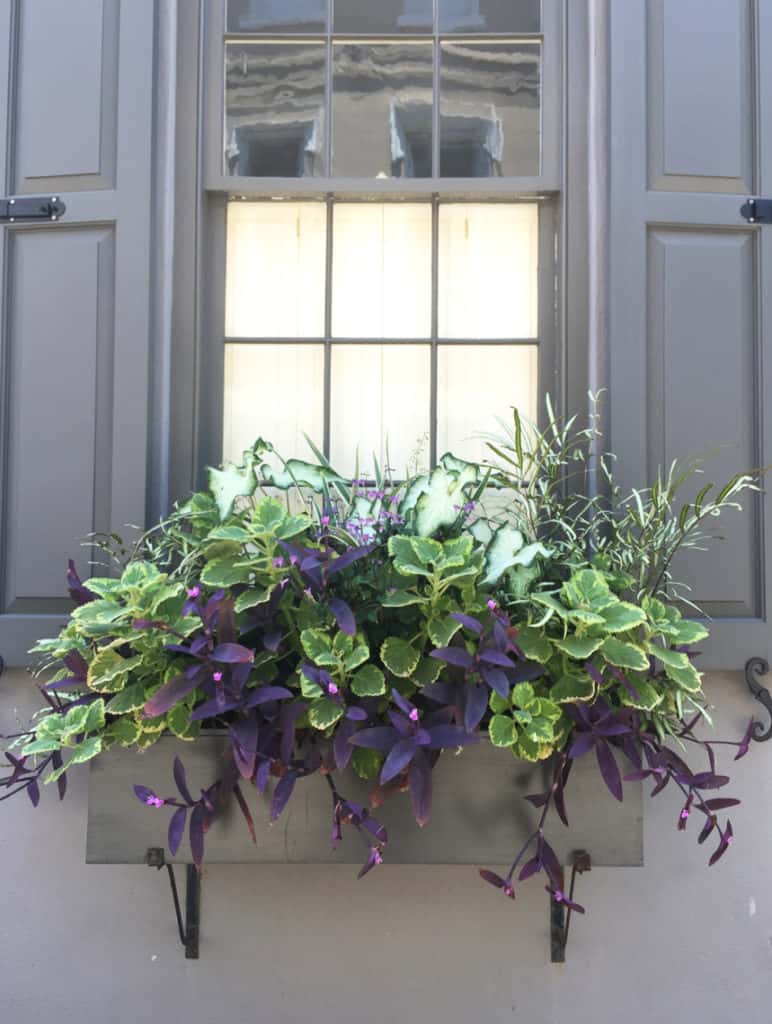 From the newest homes to the old rickety ones, window boxes are almost expected should you have the opportunity to dwell downtown.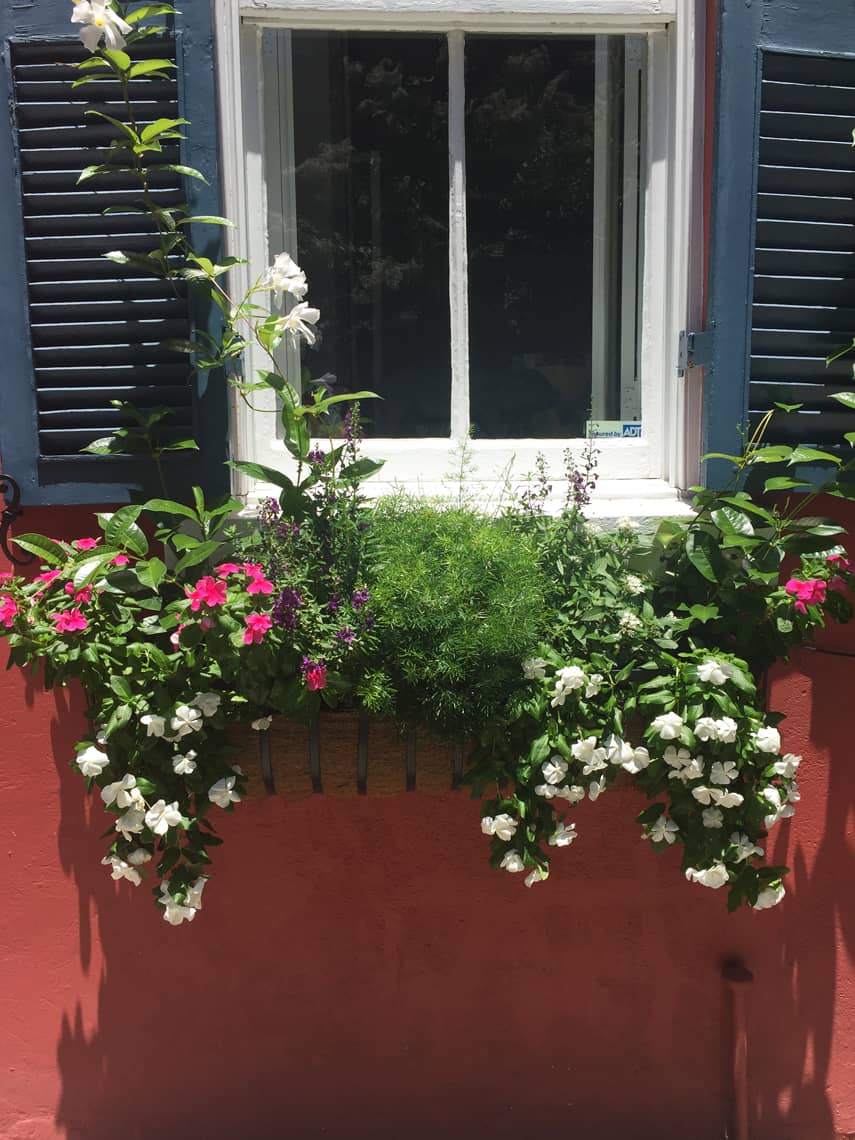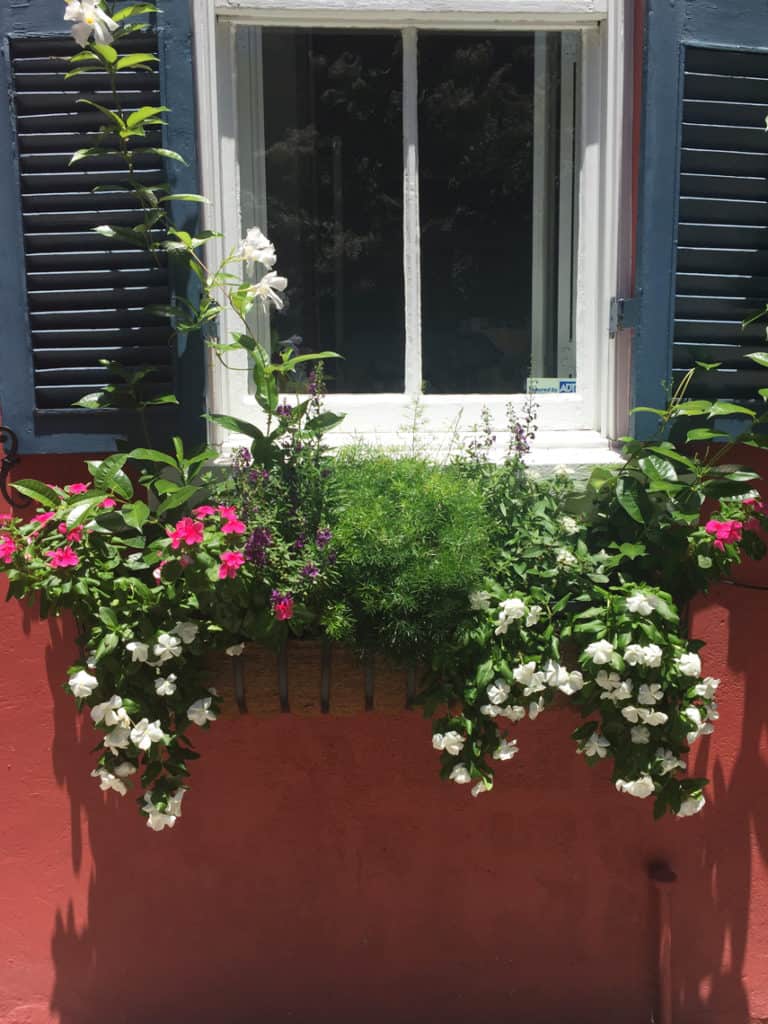 I don't have much experience in creating my own window box, but I do know that here in the low country it appears to be a true art form. Something to be studied, practiced and nurtured.
You Will Find Them On Every Street and in Every Neighborhood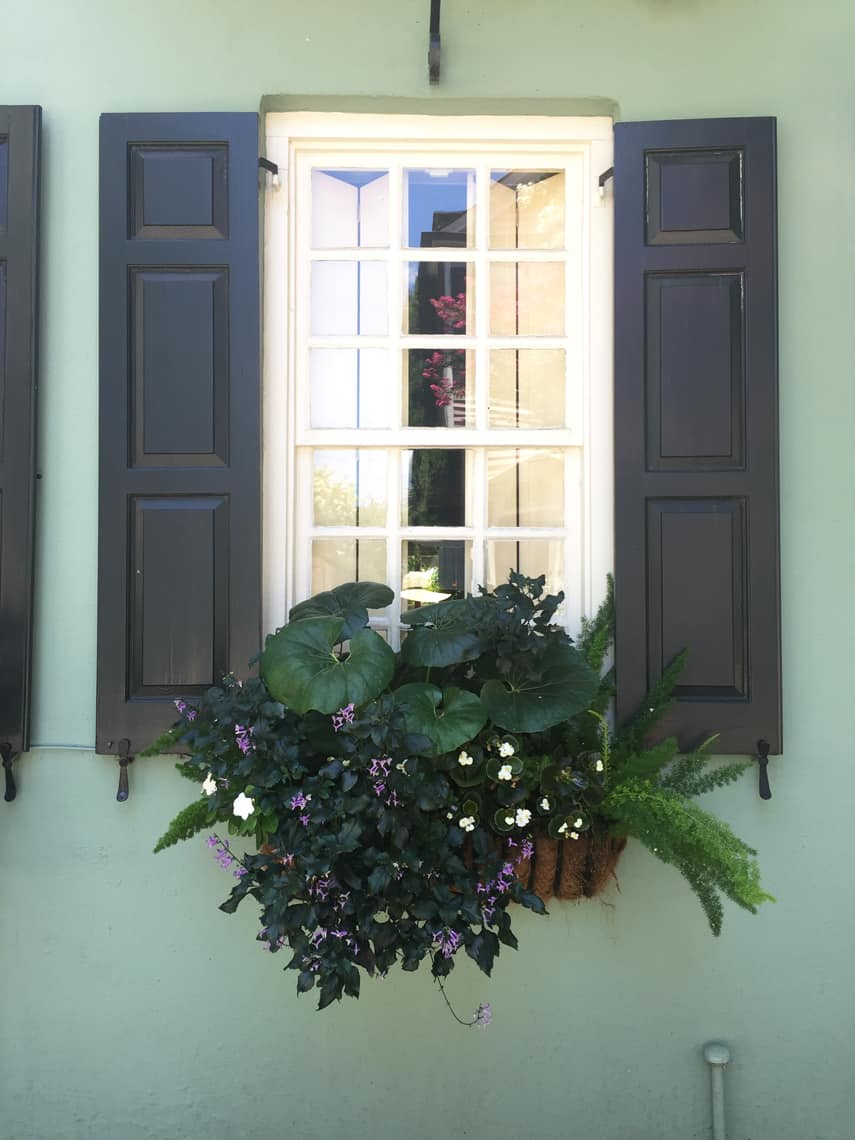 What conversations have been overheard or arguments witnessed by these glorious boxes? Passersby awing over their beauty or overlooking them completely.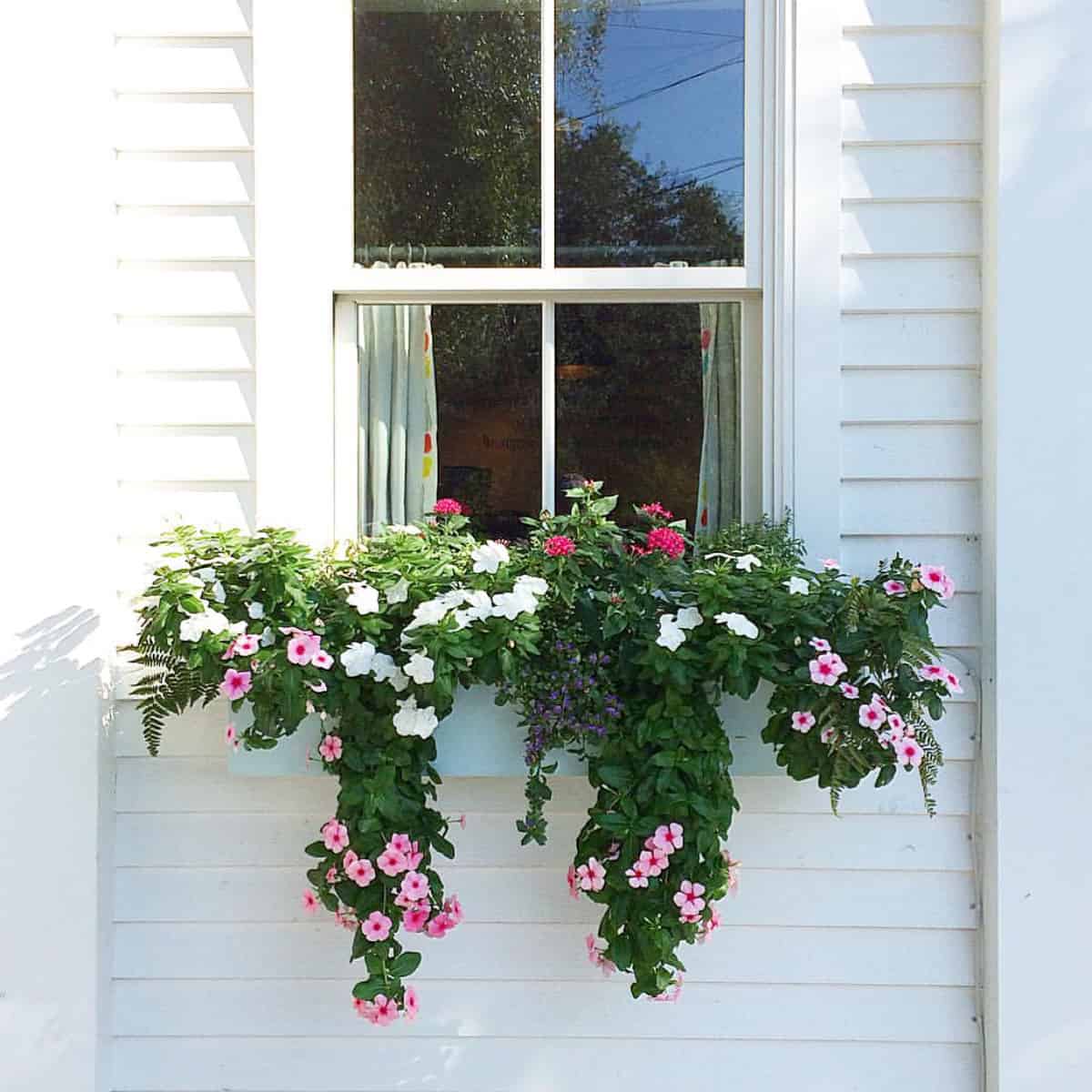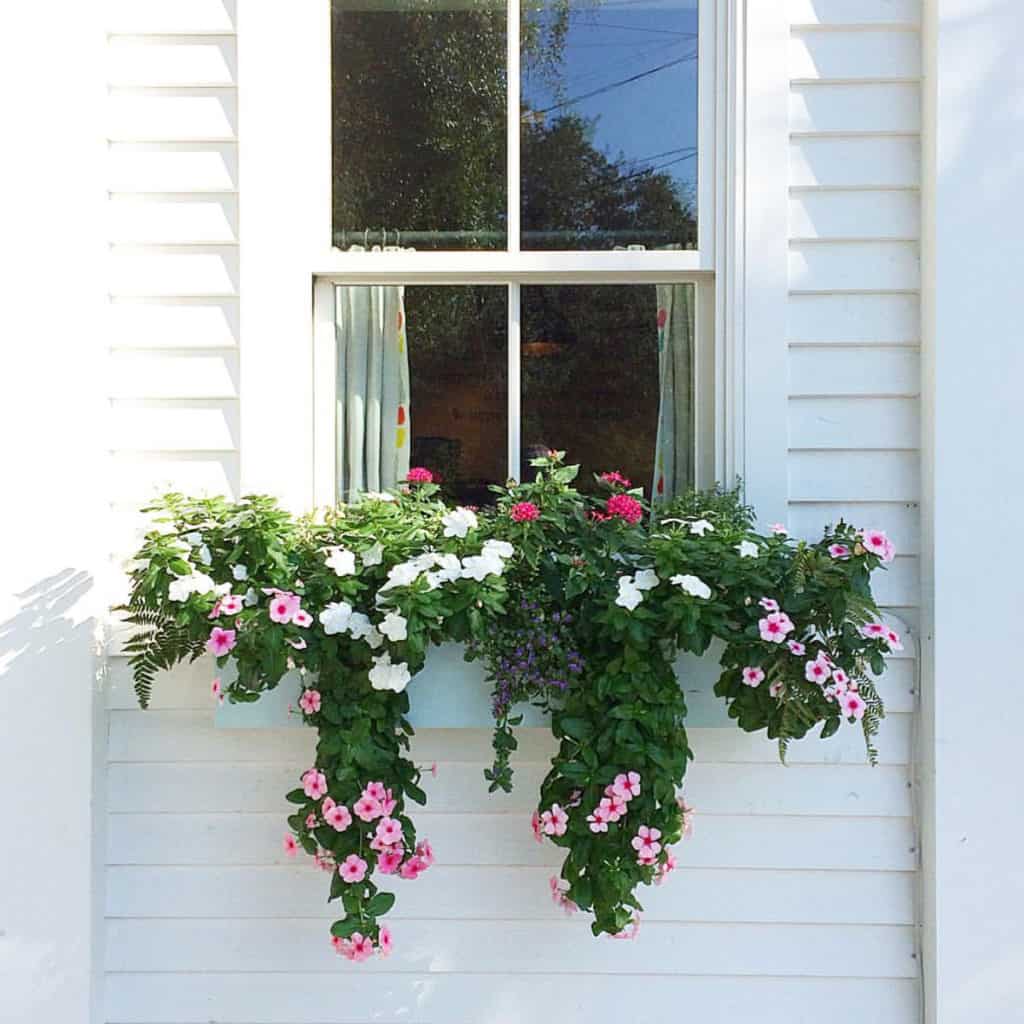 The fresh, new growth is juxtaposed with the historic buildings and worn exteriors that seem to hold secrets of untold stories.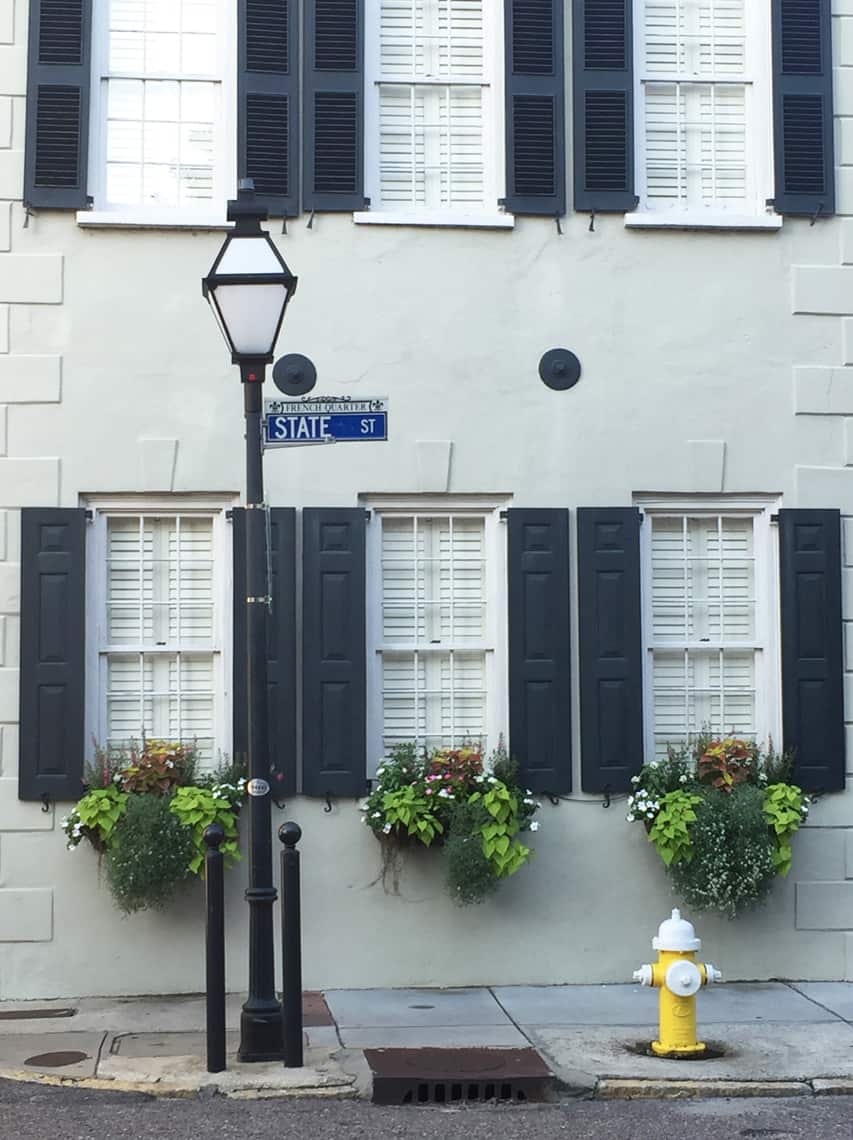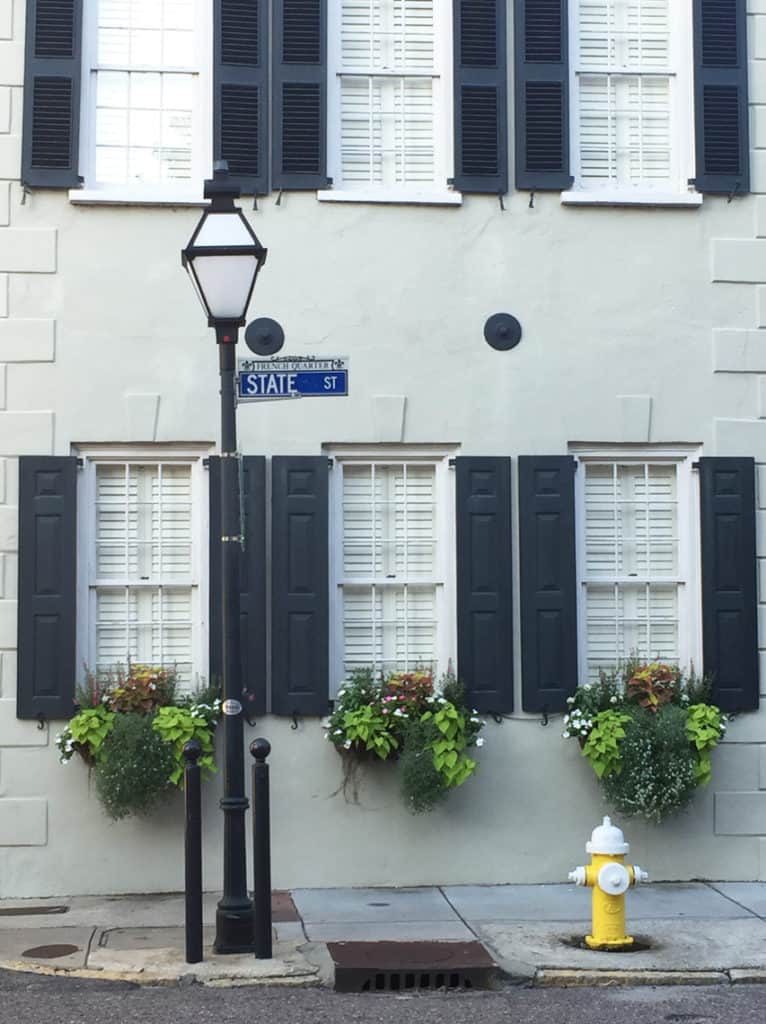 A Beautiful Form of Outdoor Decor
I could never ignore them – they are too bold, too confident. Their statement has been made.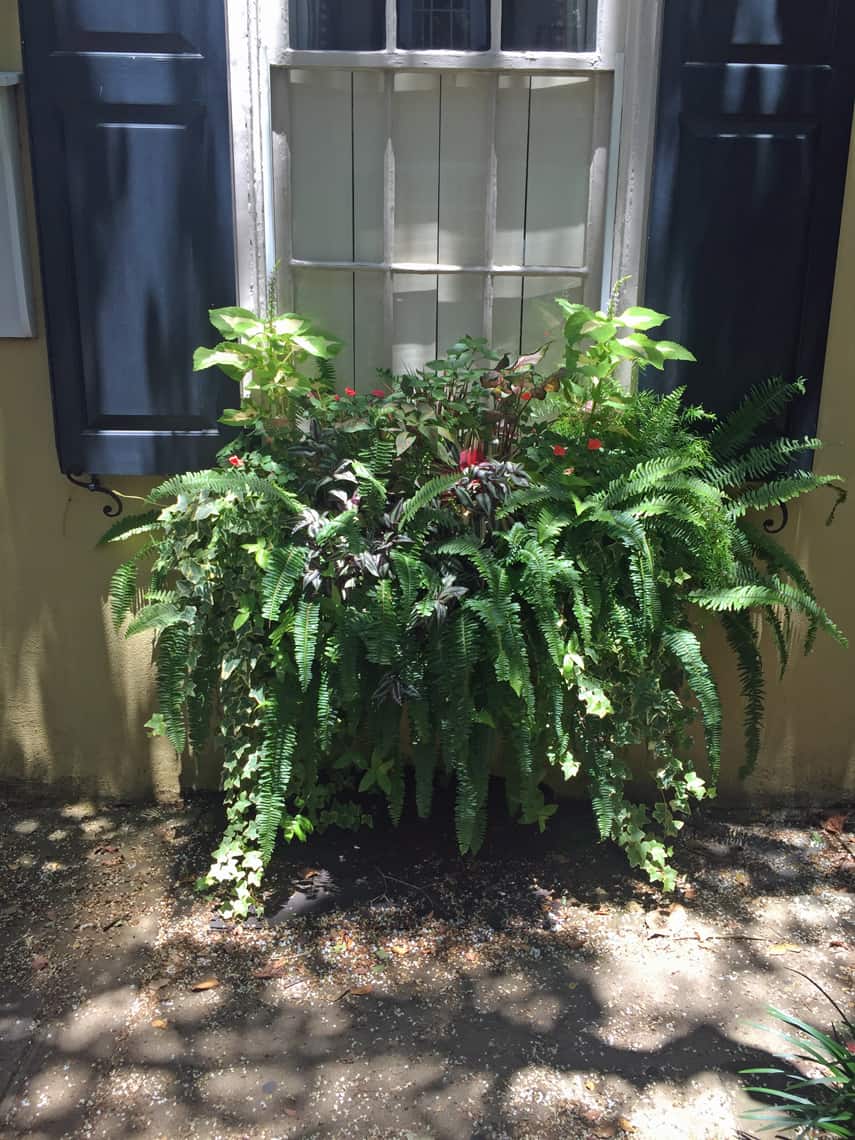 Thank you Charleston residents for spending your valuable time and hard-earned money on these beautiful objects of affection. Your efforts certainly are appreciated, at least by us!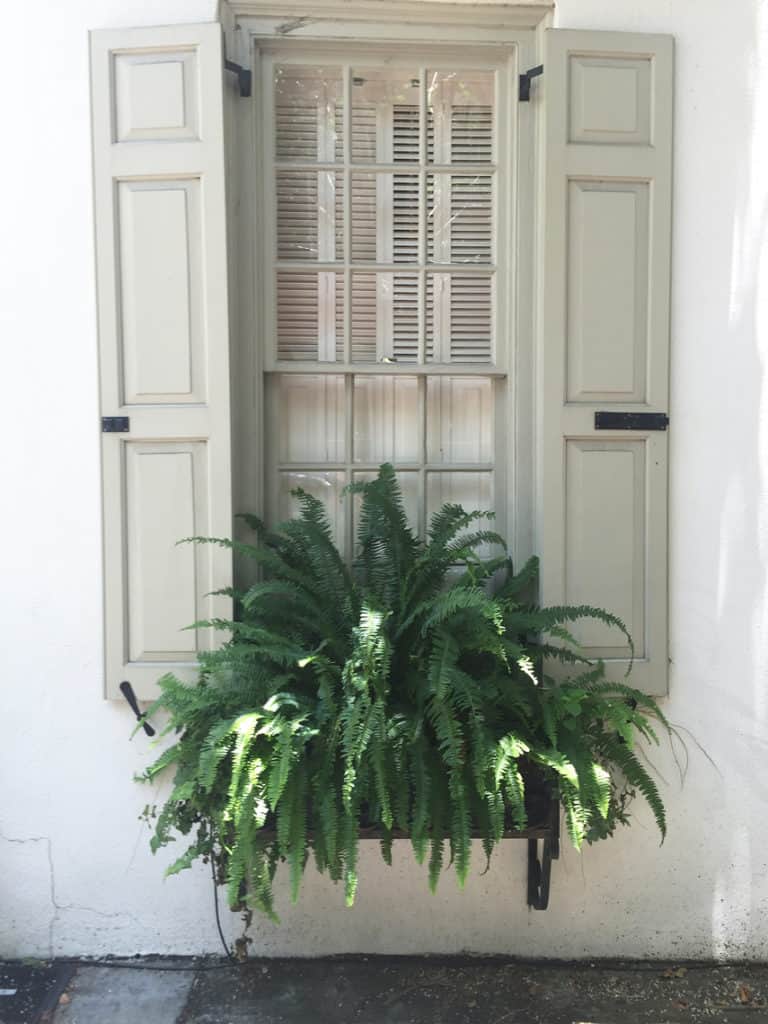 P.S. If I ever end up in Charleston one day I promise to pridefully fill my windows with these overflowing boxes of joy! To read more from our Roadtrip Reality series click HERE.
Cheers!