HOM: Creative Casa of Aniko from Place Of My Taste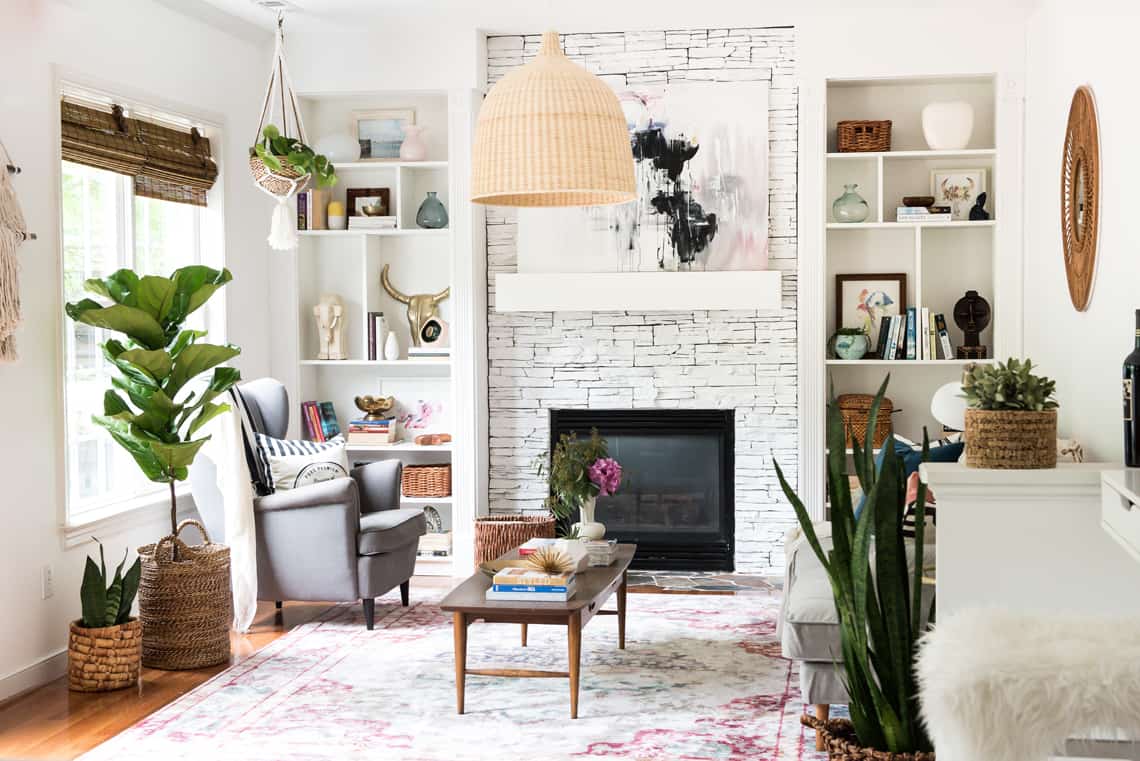 HOME OF THE MONTH
The Creative Casa of Aniko from Place Of My Taste
Welcome to one of my favorite posts of the month! This is Part II of our June double header! Did you guys catch the beautiful Charleston home of Chassity from Look Linger Love earlier this month?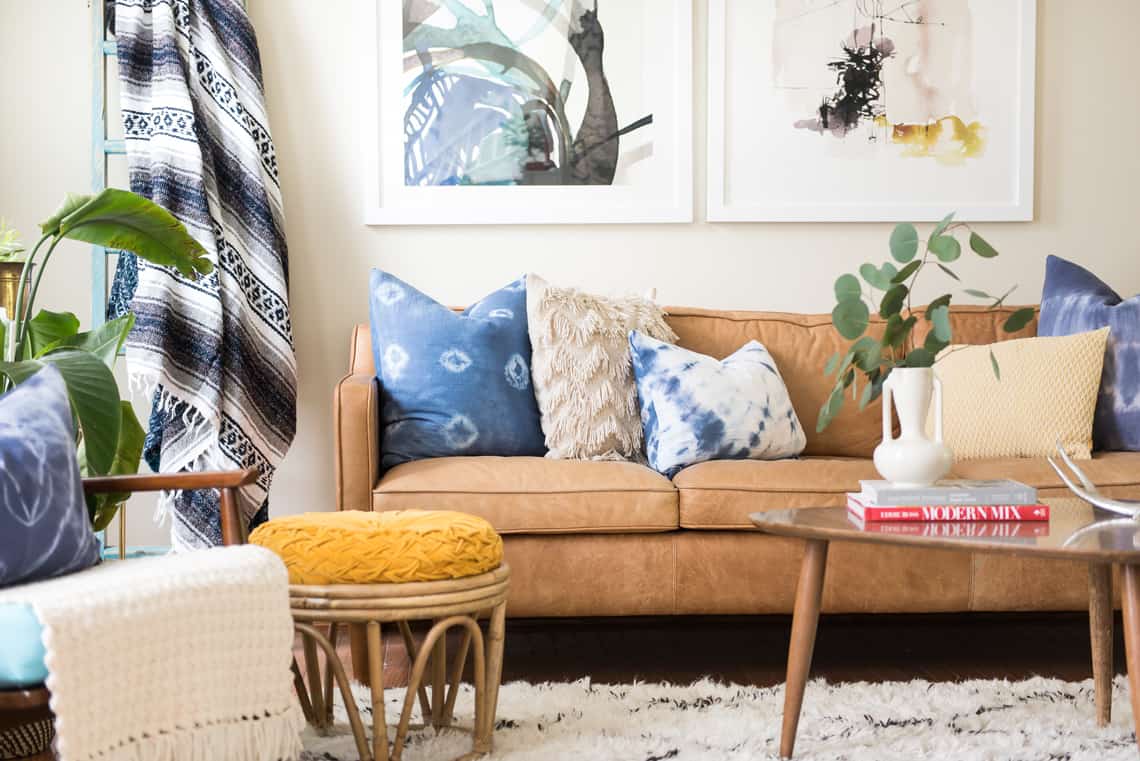 ***
My friend Aniko writes the uber stylish blog, A Place of My Taste, and she shares everything from her own watercolor paintings, to decorating ideas, DIY's, recipes, and tops it all off with her amazing photography! I met Aniko a couple of years ago and we have remained friends since, sharing and collaborating throughout this crazy blog world. She is a great gal and has the most adorable family! And we both totally get the #boymom thing :)
Now grab a cup of coffee and enjoy the tour…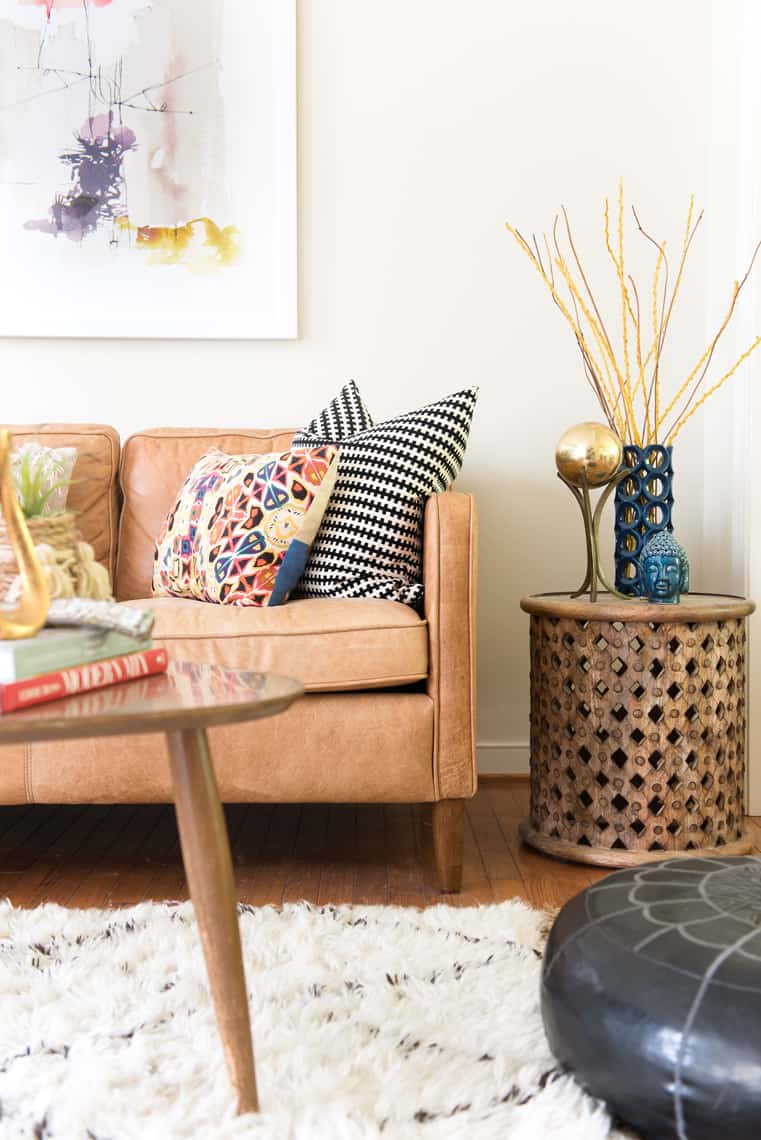 One thing that amazes me about Aniko's home is her incredible attention to detail! Every nook, cranny and shelf is styled with unique pieces and her ability to mix styles is incredible! You can also see how she created this DIY abstract art above her mantle here!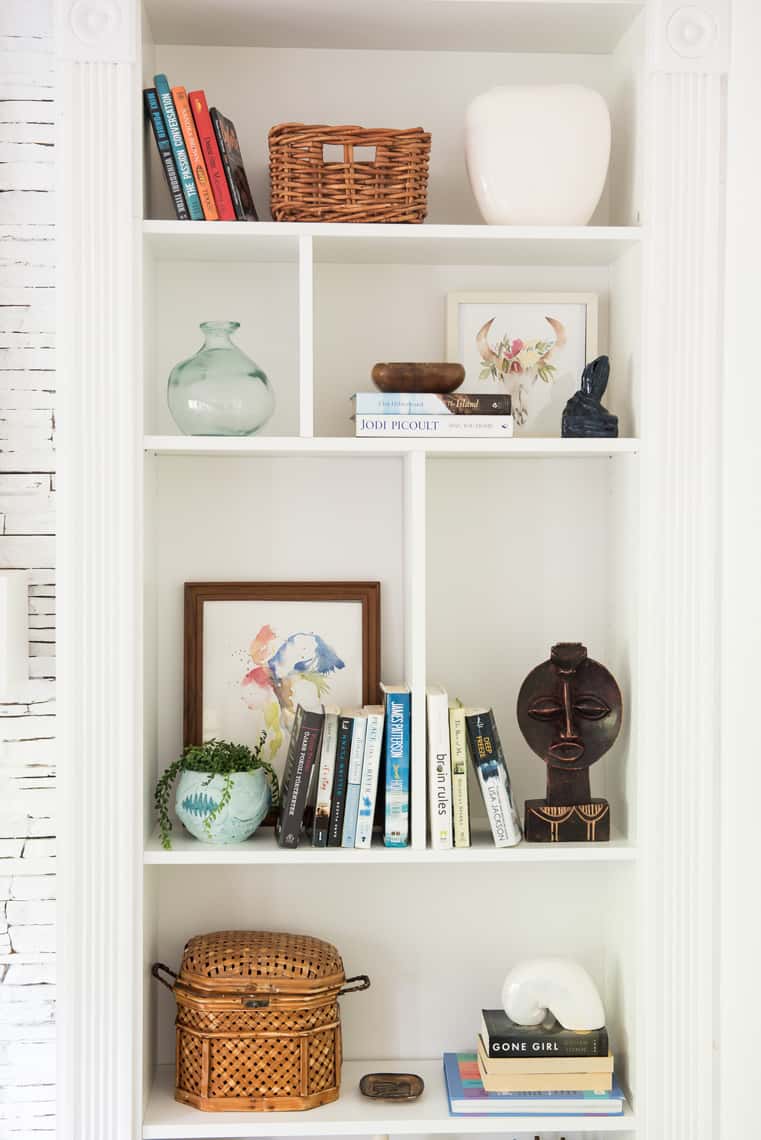 How adorable are they!?!?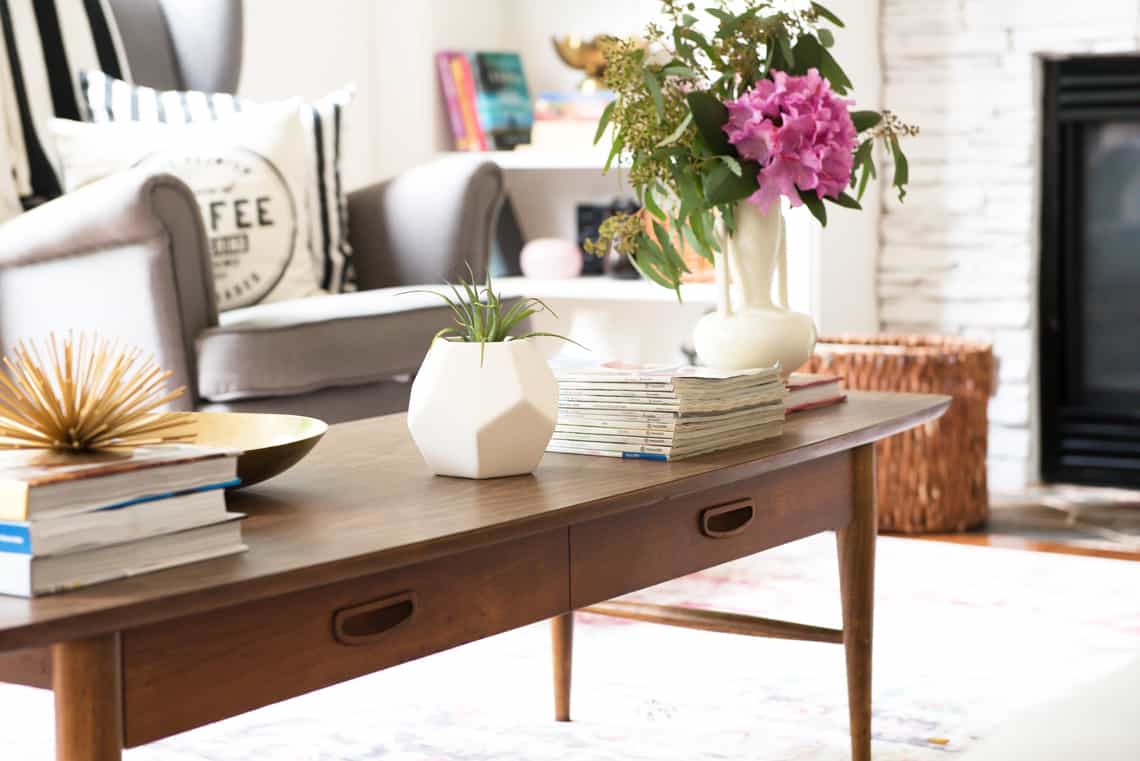 I love how each room is different but still feels cohesive! Aniko uses greenery in all of her rooms to tie them together!
I love seeing a modern kitchen that still has natural wood cabinets!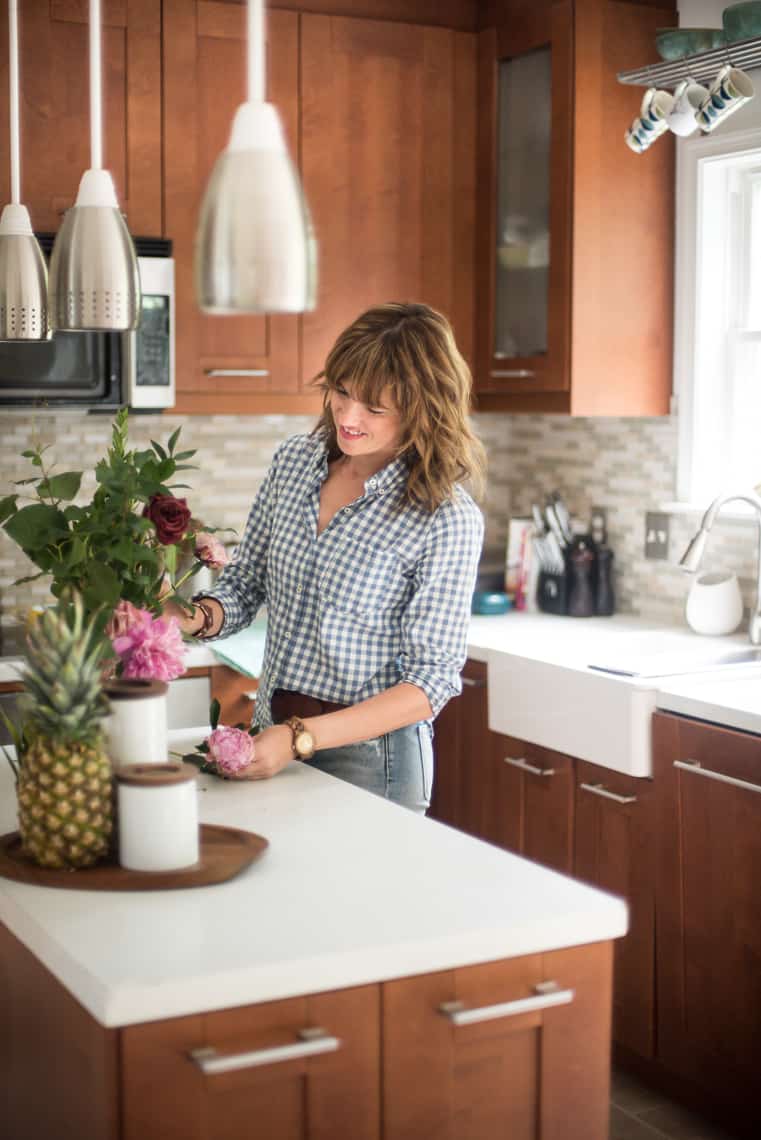 What a great view from the kitchen into the family room! And even more greenery…
Check out this stenciled accent wall and beautifully styled console table!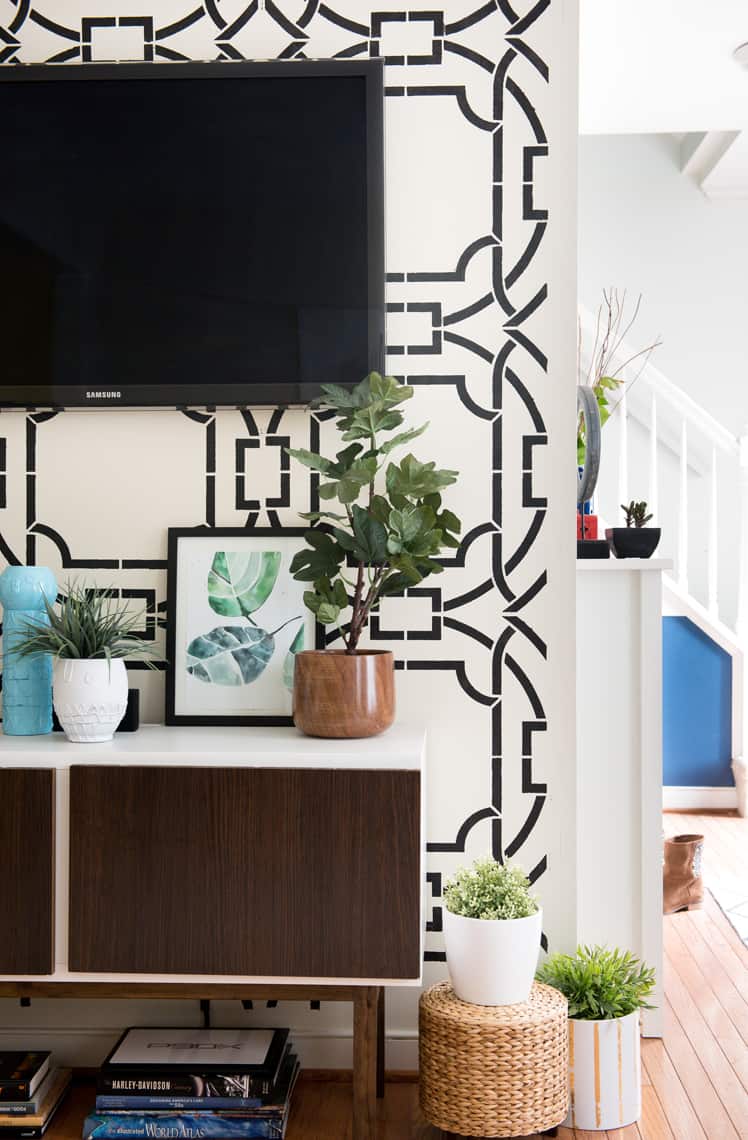 I'm DYING over this adorable playroom! How fun is the giant chalkboard wall?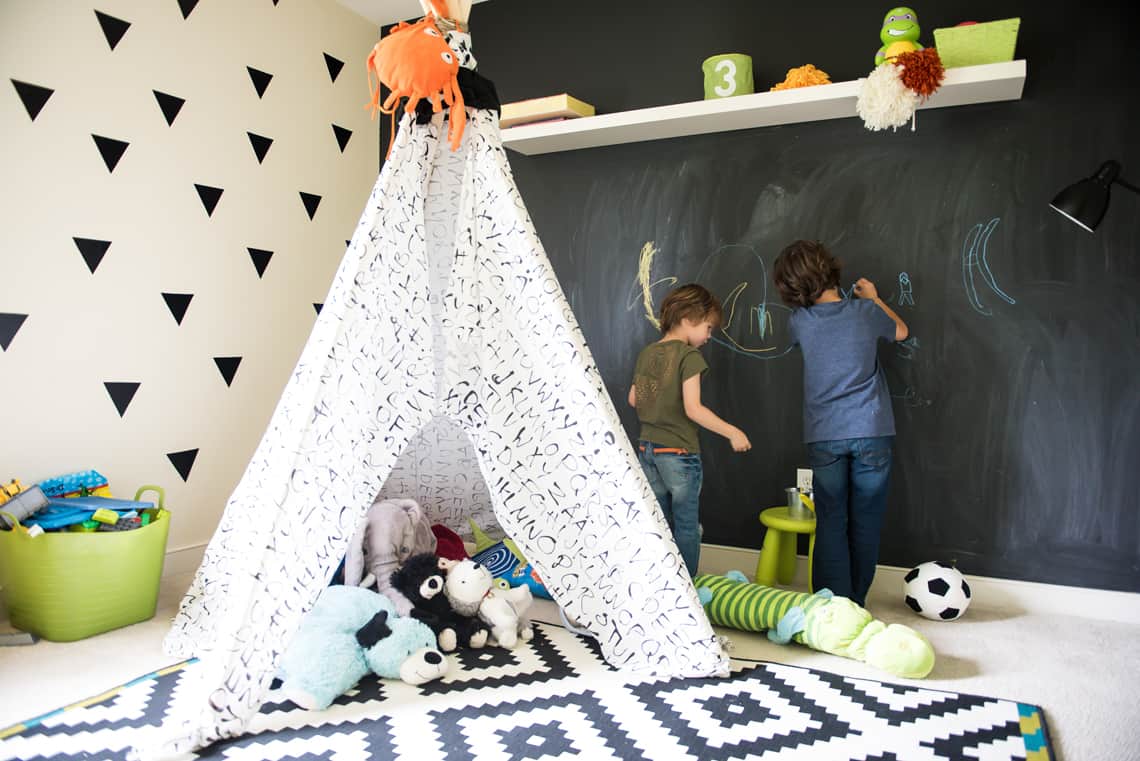 And the cutest homework area!
Of course she can rock a gallery wall too!!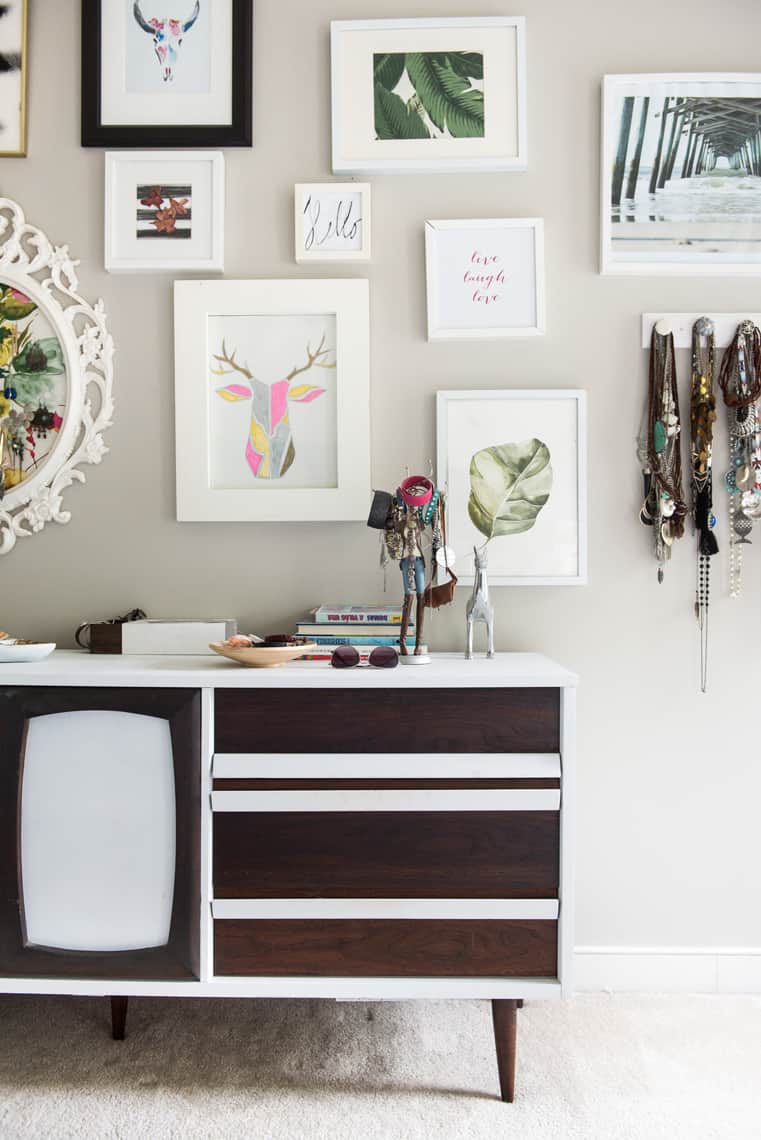 This navy DIY tufted headboard might be one of my favorite elements in her home! Don't you just want to jump into this bed!
You can almost feel the creativity flowing out of Aniko's work space!
I told you she paints her own watercolors!
And how awesome is this pseudo mudroom she created. I'm definitely taking away some tips!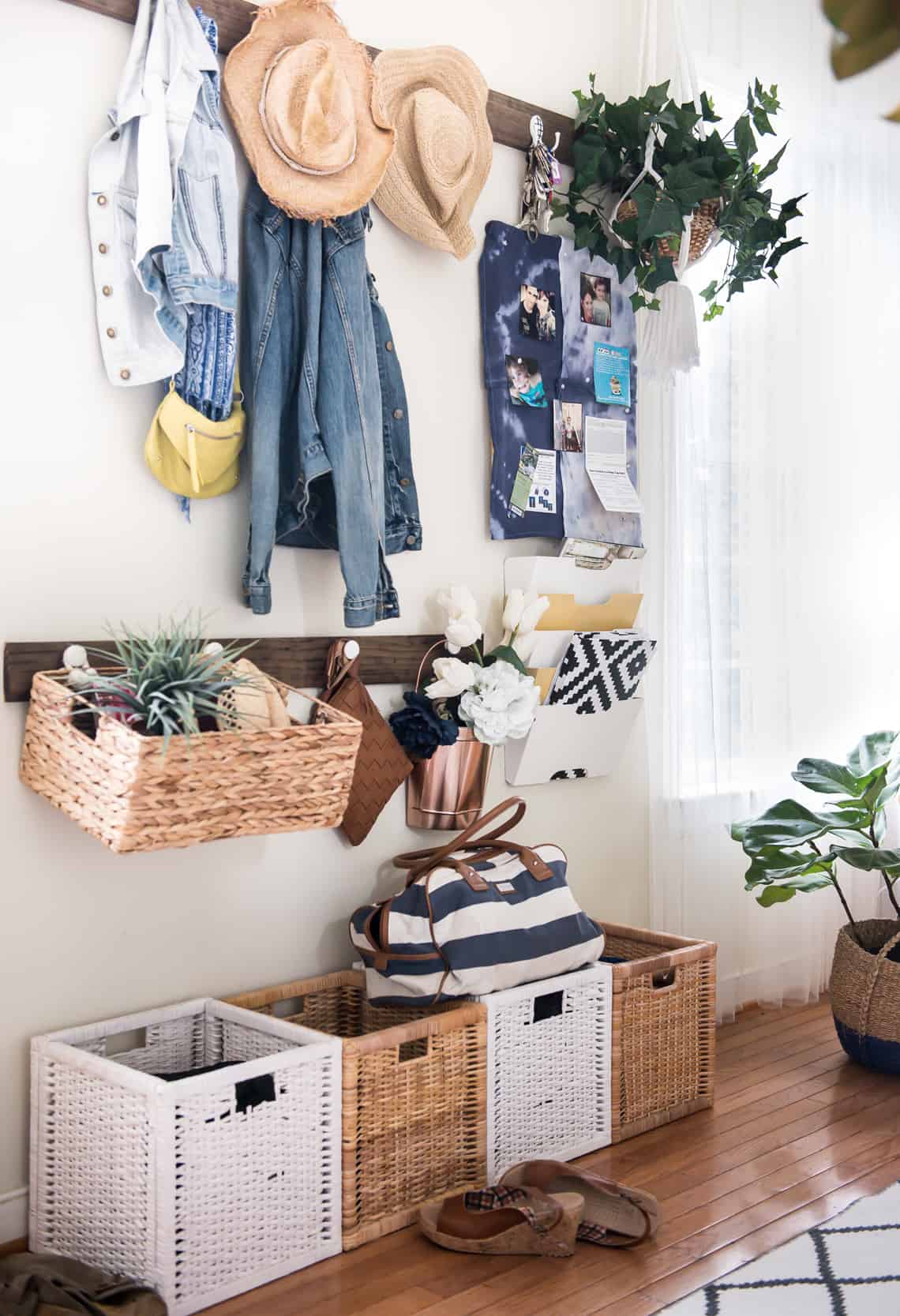 Of course the outside matches the inside 100%. I don't think I've ever seen pallets used this well before and we know pallet projects are all the rage! One of my all-time favorite projects I've done was my pallet and sawhorse desk that is still in my office! As a matter of fact I'm working from it right now :)
Even more plants and flowers on the outside! Gurrrrl you must do a lot of watering :) Well worth it I'm sure!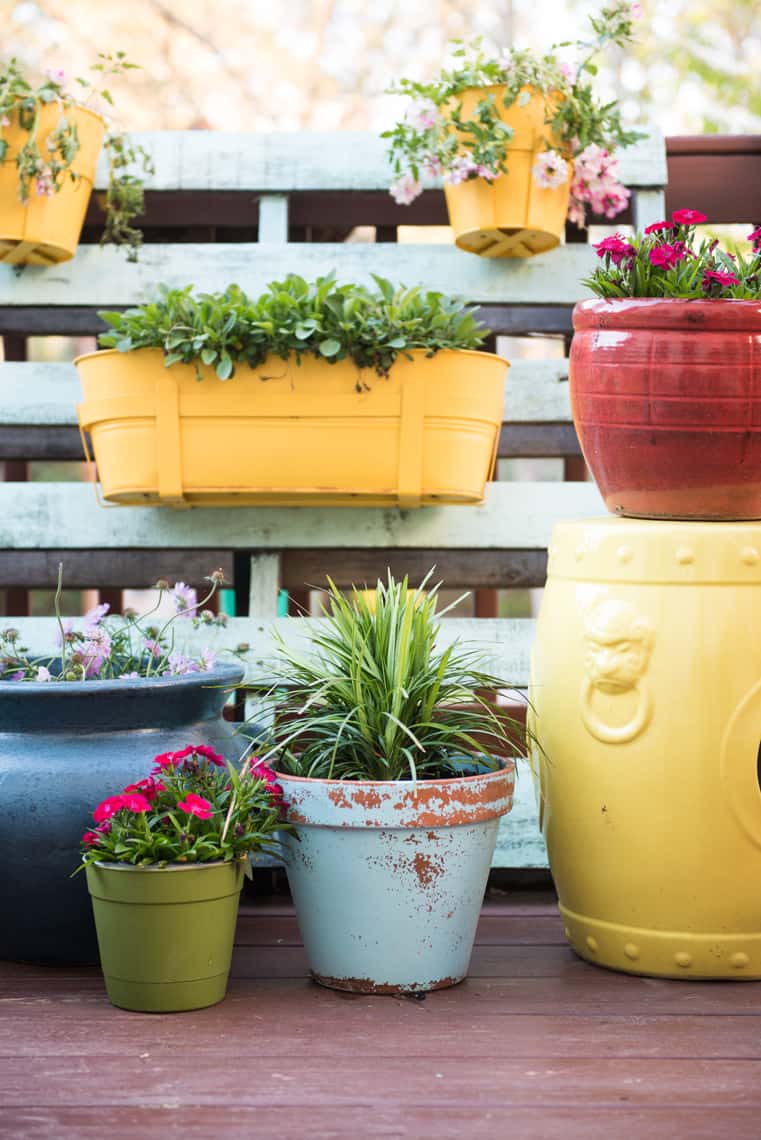 Isn't this home awesome! It just feels like such a happy place to be! I'm sure her hubby and two darling boys feel the same. A huge thanks to Aniko for letting us take a look inside her creative casa and make sure to check out her fabulous blog too!
Cheers friends, you're almost there!