Home of the Month Halloween Edition: Home of Little DeKonings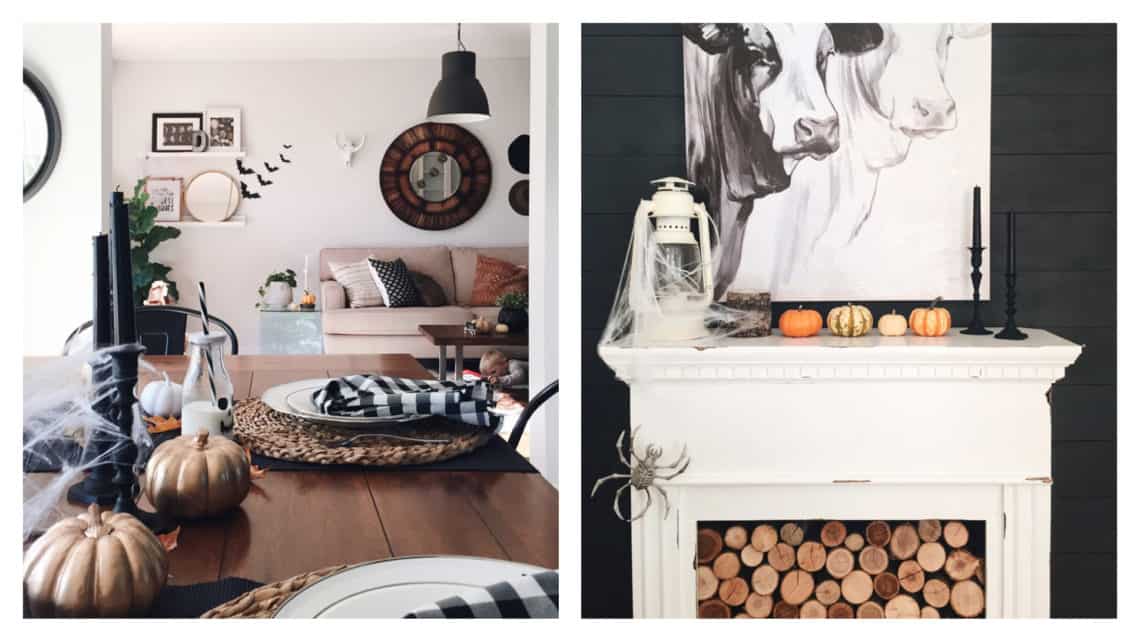 Home of the Month Halloween Edition: Home of Little DeKonings
Happy Halloween everyone and welcome to the first ever Home of the Month: Halloween Edition! I've got a special treat for you today and it's the beautifully spooky home of Kassandra DeKoning of the blog Little DeKonings! I've been scouring the blogosphere for a great Halloween home tour for you and I found the perfect one!
I have followed Kassandra for awhile now and I adore her home and her two sweet little boys! She is an incredibly talented stylist and decorator and I'm always inspired by her pictures!
Here is a little bit about Kassandra:
"Hey! I'm Kassandra, a small town country girl living in the city with my husband Brent and our two wildly blonde boys, Jack and Max. My days usually consist of a lot of coffee, breaking up boy fights and dreaming up new spaces! I also love to spend my time exploring outdoors with the boys, turning junk into treasure and rearranging our home. I love incorporating masculine but warm natural elements into our home, after all it's basically made up of boys ;). My parents live on the same farm where I was born and raised so a few sentimental pieces in my home come from there, like that old rugged ladder that I use as a nightstand. I believe that your home should reflect you, plus we also like to get a little festive for all the holidays! The boys get a kick out of the skeleton spiders and cobwebs hanging off the mantel, pumpkins and bats scattered around our home. And you know what, it's those little things they will always remember- it's in those moments that they feel so proud with excitement to help me decorate. Turning our house into a home has been one of our greatest joys!"
Isn't that the truth y'all! Well, without further ado…welcome to the house of the Little DeKonings! Enjoy the tour…
I love the white, black and wood tones in every room and the Halloween decor looks effortless! It's amazing how much impact these simple elements like the bats and spider webs have.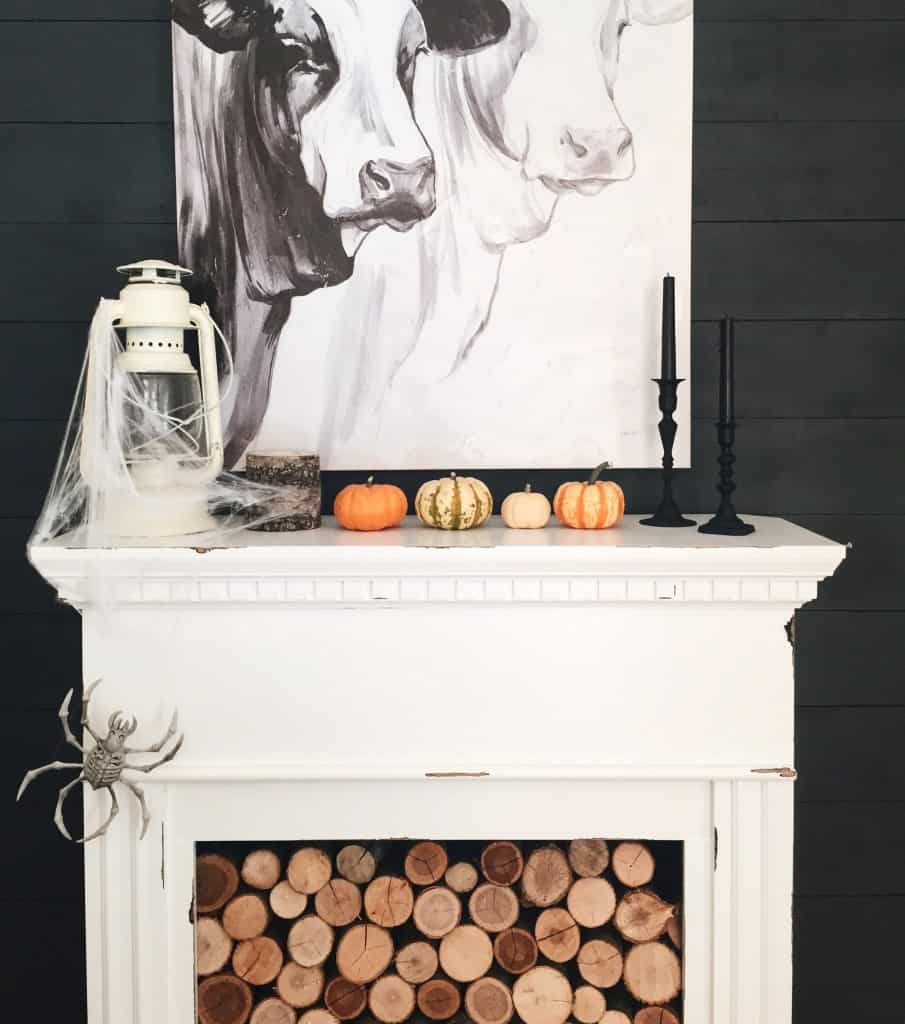 I've got kitties on the brain and that is one cute cat! The boy is pretty darn cute too :)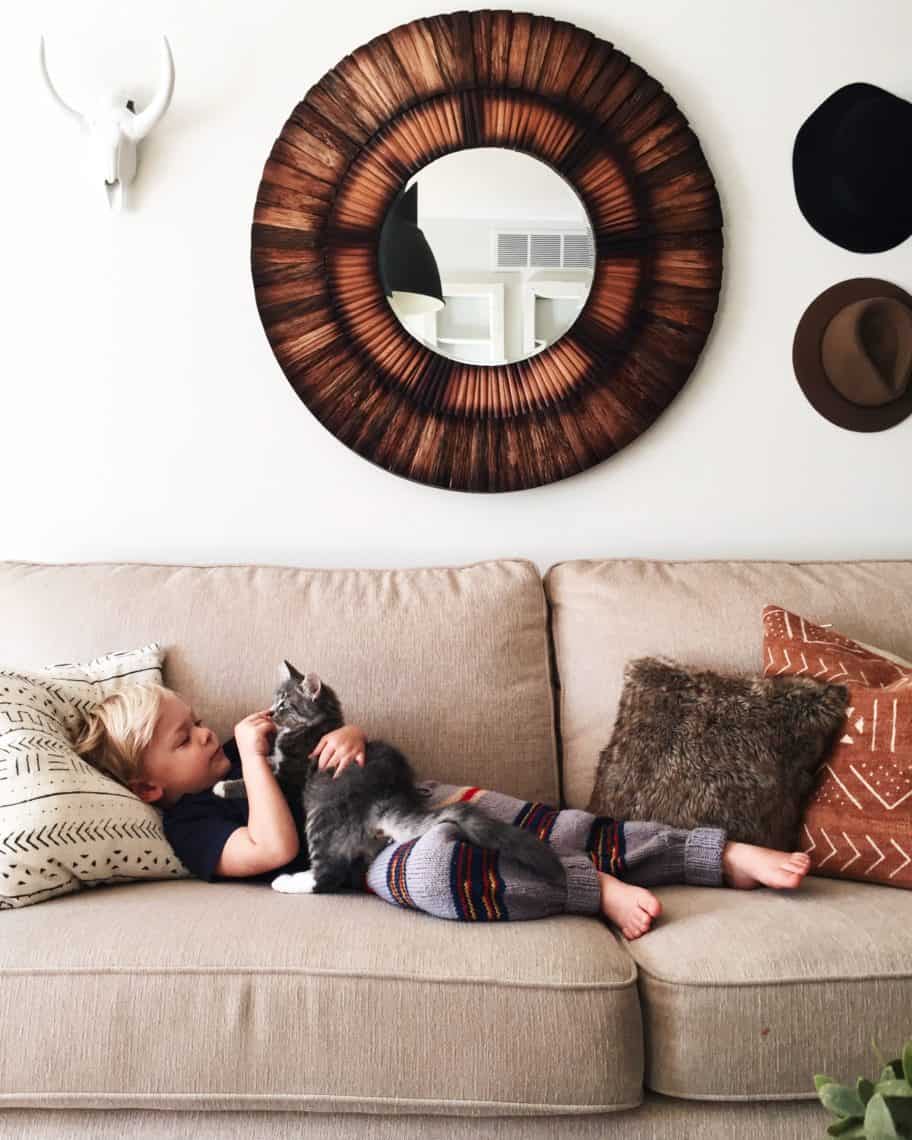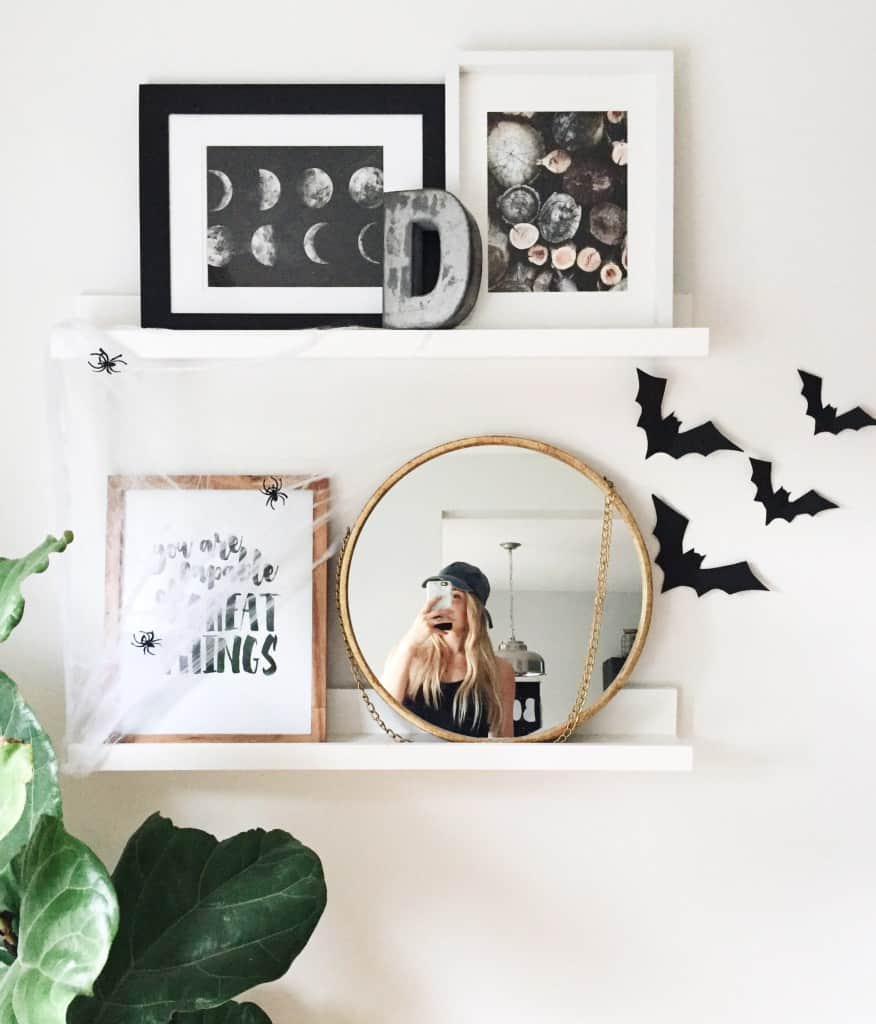 A warm and cozy kitchen with a side of kitty mischief! Kassandra's backsplash looks just like our fireplace tile!
And what could be more fun than decorating and baking with the these two cute littles!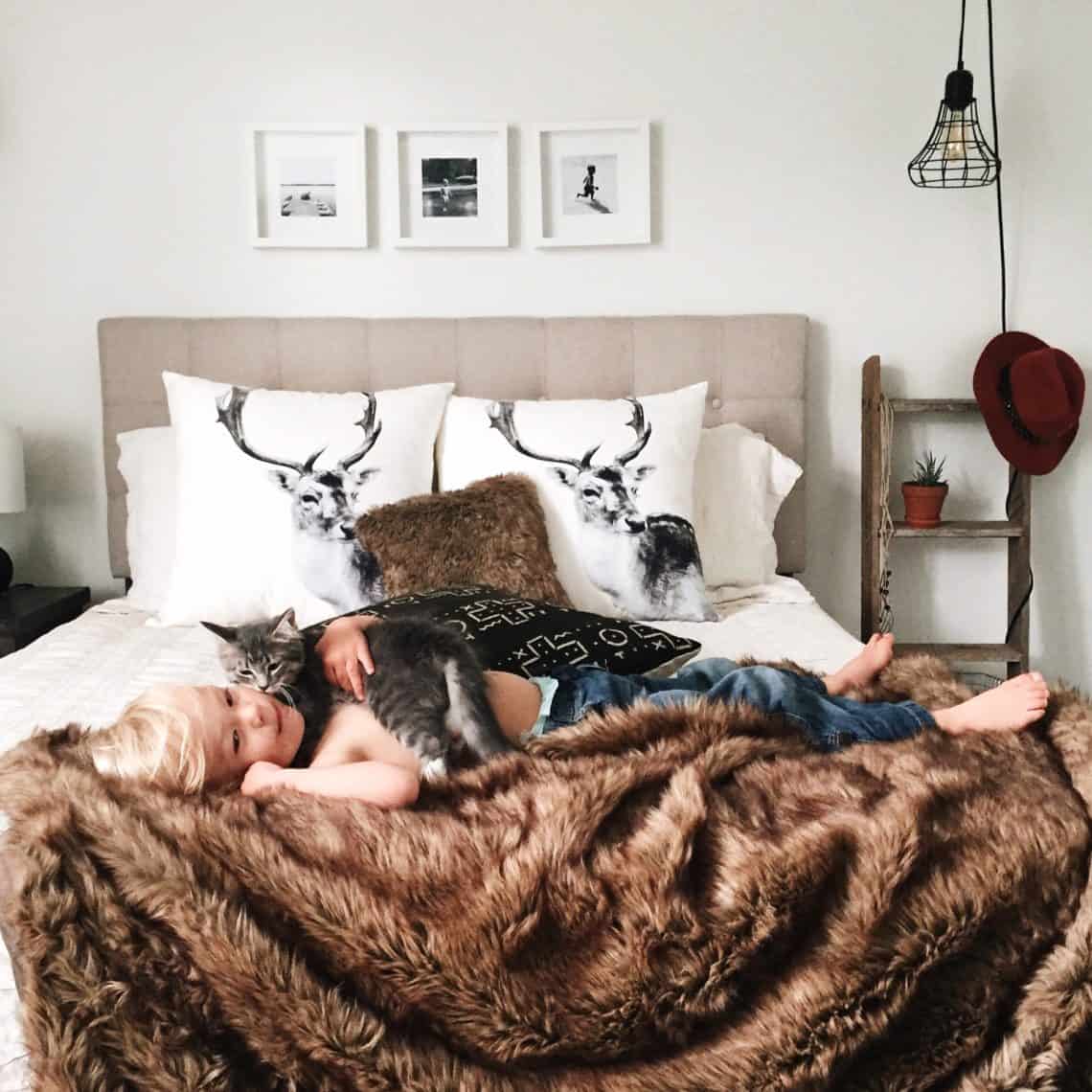 I can't get enough of this Halloween home and I hope you love it too! To see more of Kassandra's home, projects and adorable boys click HERE. Make sure to check her out on Instagram too! Her feed is one of my favorites to follow!
Cheers and have a happy and safe HALLOWEEN!!!!!!!!