Embracing The Magic of Halloween Kid Style
Embracing The Magic of Halloween Kid Style
Today I'm stepping out of the box a little and sharing with you a fun Halloween styled shoot that I created along with my friend and amazing photographer, Paige Winn. I haven't worked on many styled shoots before but it has always been in the back of my mind as something I would like to try. Not only is it fun but you really get to exercise your creative abilities in a new and different way. Of course it always helps when you have a fabulous photographer like Paige!
I can't think of a more fun way to spend a sunny October afternoon than dressing the littles up in some cute Halloween costumes and accompanying them myself. We shot at golden hour, around 6:15-6:45 pm, and the light was perfect! Our little subjects are no child actors and I wouldn't have it any other way. I like that we captured them in their natural states of expression, a twirly little 4-year-old and a grumpy, eye-rolling boy who's 8. All the more fun and challenging.
We had to get a dab in! GO PANTHERS!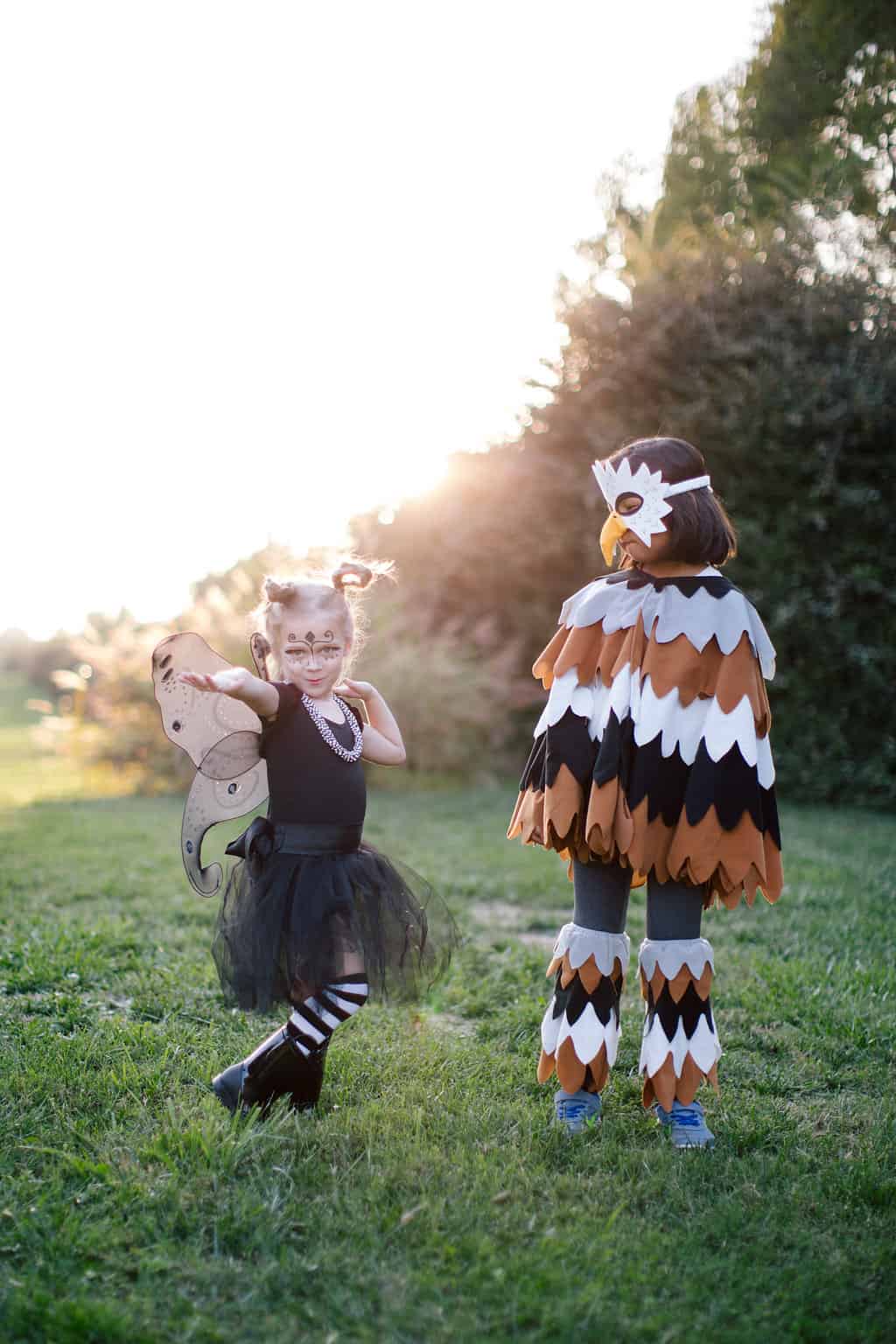 The eagle costume that my son is wearing is from IKEA. We bought it 6 months ago and despite my original doubt he still loves it! Paige's daughter is wearing an adorable tulle skirt that was created by Sarah of Pippa Little. My costume was borrowed and all the makeup and accessories we did ourselves.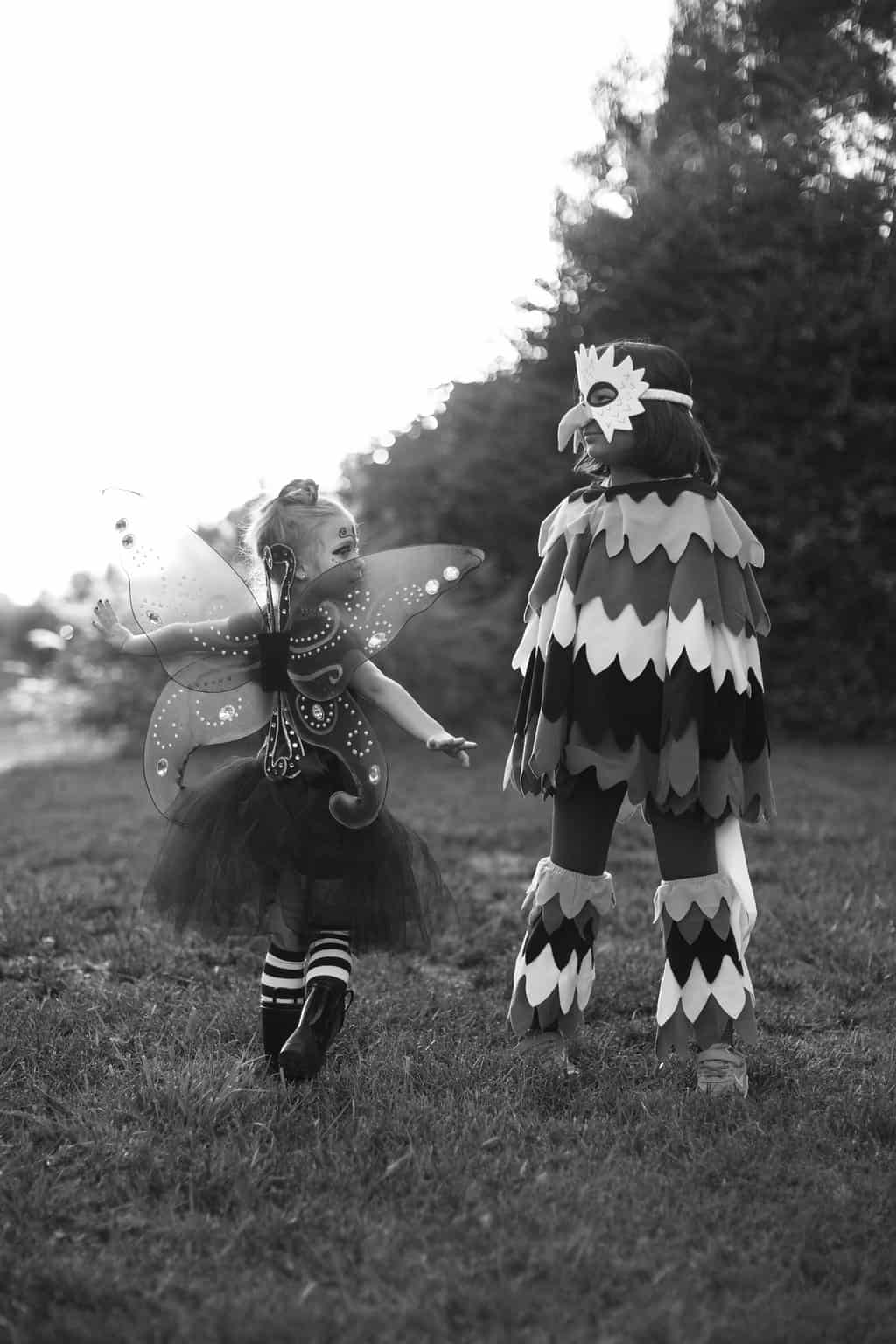 We shot this in a grassy area in our neighborhood and it turned about to be an idyllic backdrop for the images.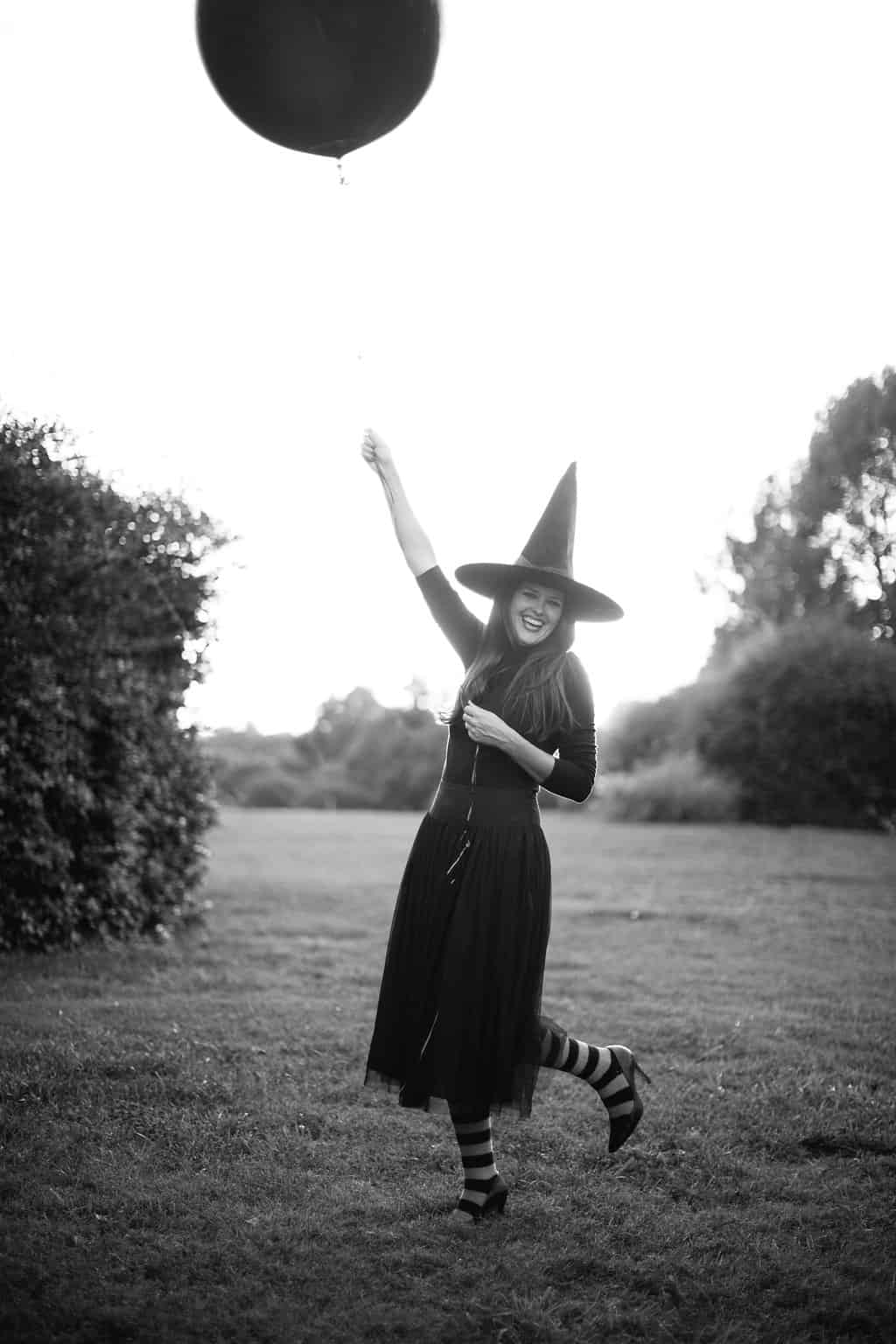 We tried to capture simple wonders through the eyes of the kiddos by letting them create their own magic. From blowing on dandelions to chasing the giant balloons and even petting a neighborhood cat.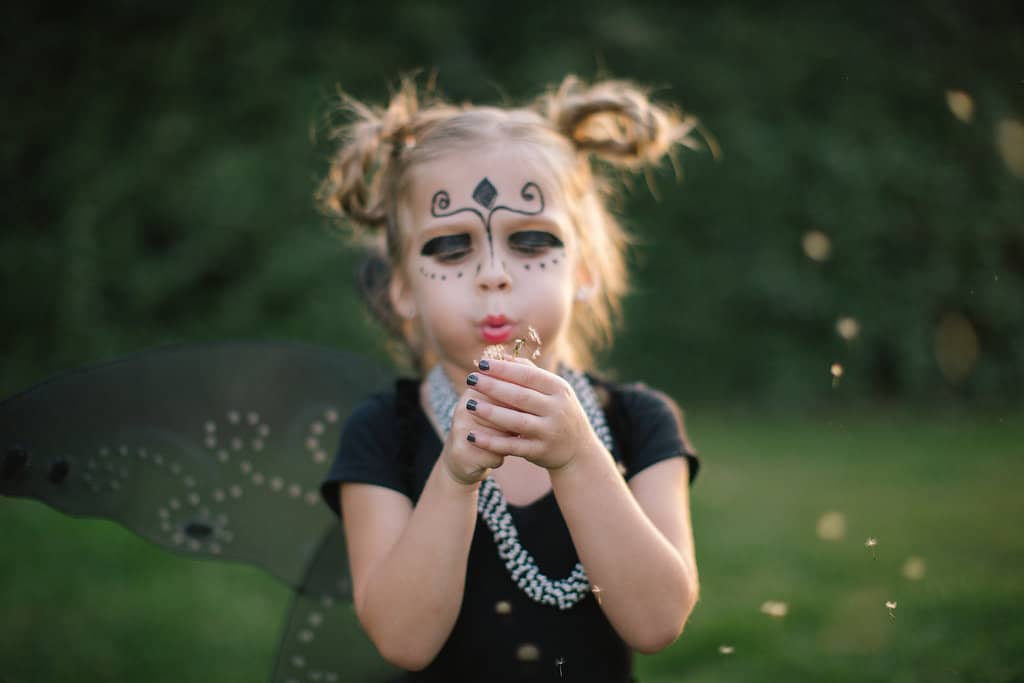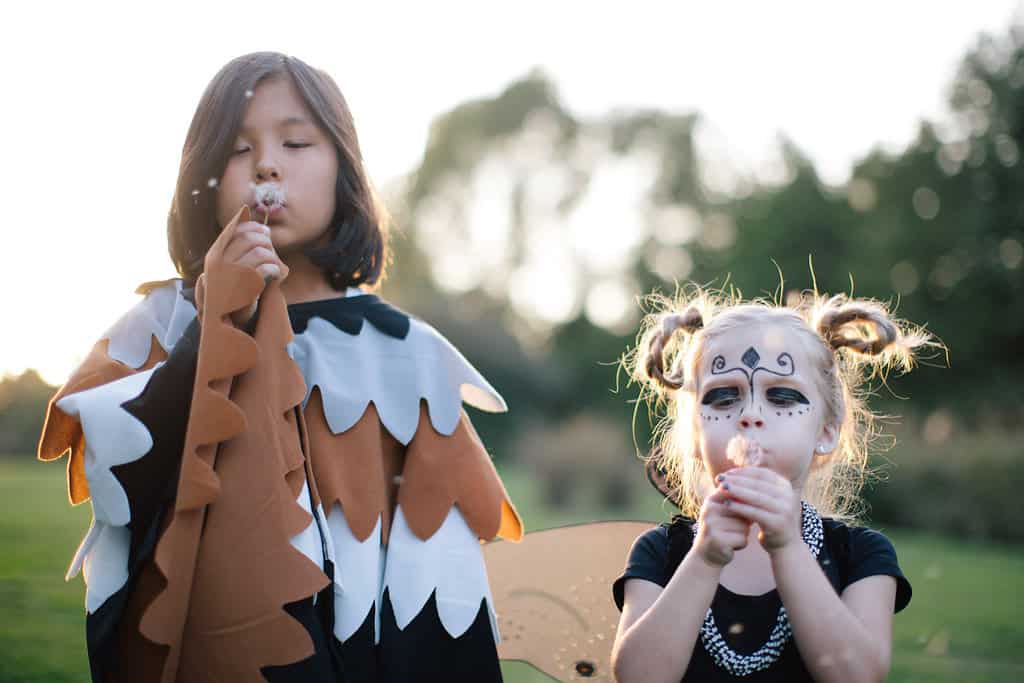 The only unnatural part of the whole scene was that it was about 10 degrees too hot for costumes and I was sweltering. The kids couldn't care less but I ended up a sweaty mess by the end :)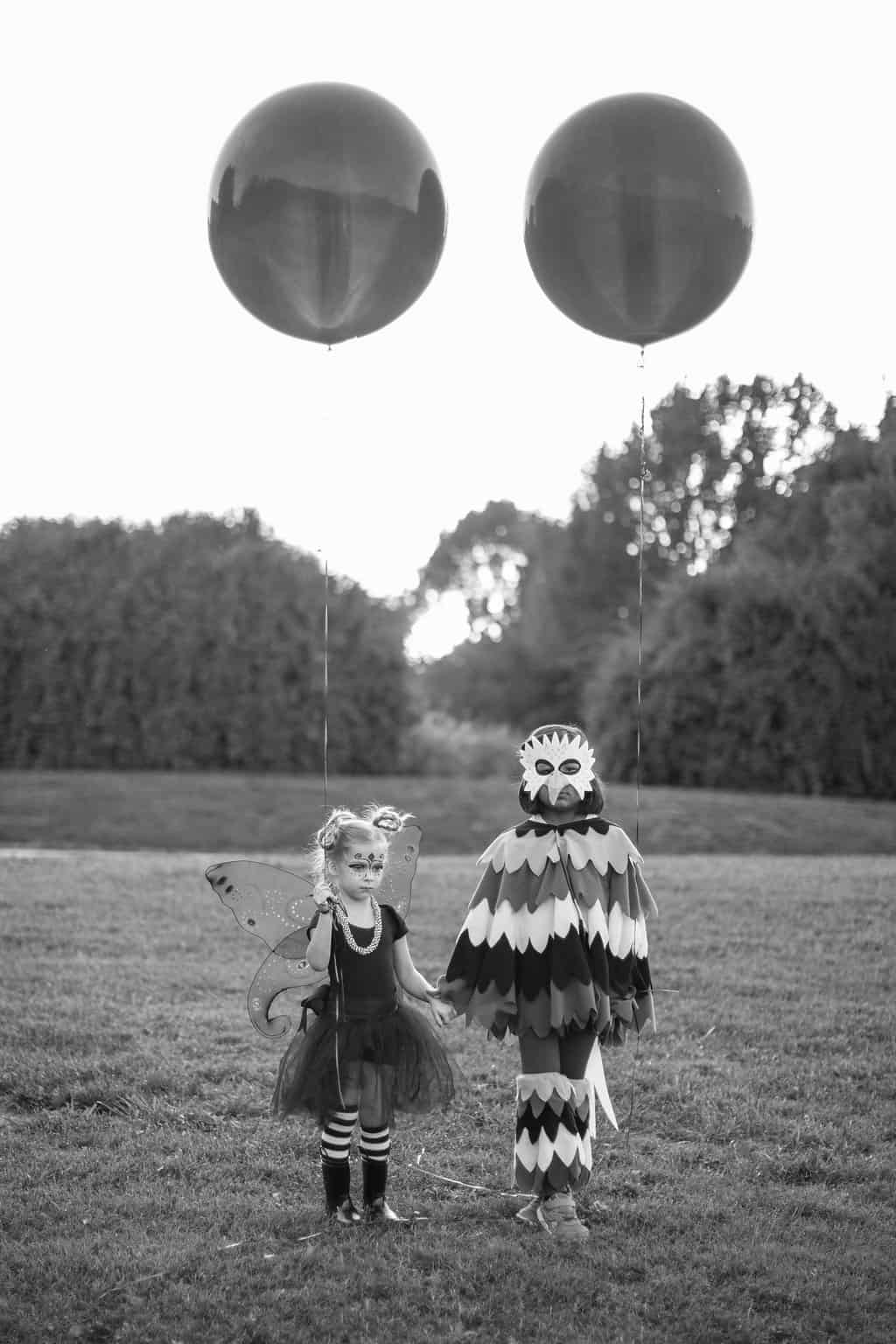 Paige and I live in the same neighborhood and have become fast friends along with out kids! It was such a treat hanging out with both of them.
And how perfect was this sweet neighborhood kitty cat that strolled across our stage?
I really hope these images but a little smile on your face and inspired you to throw some costumes together and embrace this season of magic and wonder for the kids and grownups alike!
And, if you are in the NC or SC area and need a lifestyle, wedding or portrait photographer Paige is your girl! You can find her contact information HERE. She truly is one of the most talented photographers I've worked with! She'll be shooting our Christmas cards for sure!
Cheers!