A Rustic Masculine Teen Room Design Plan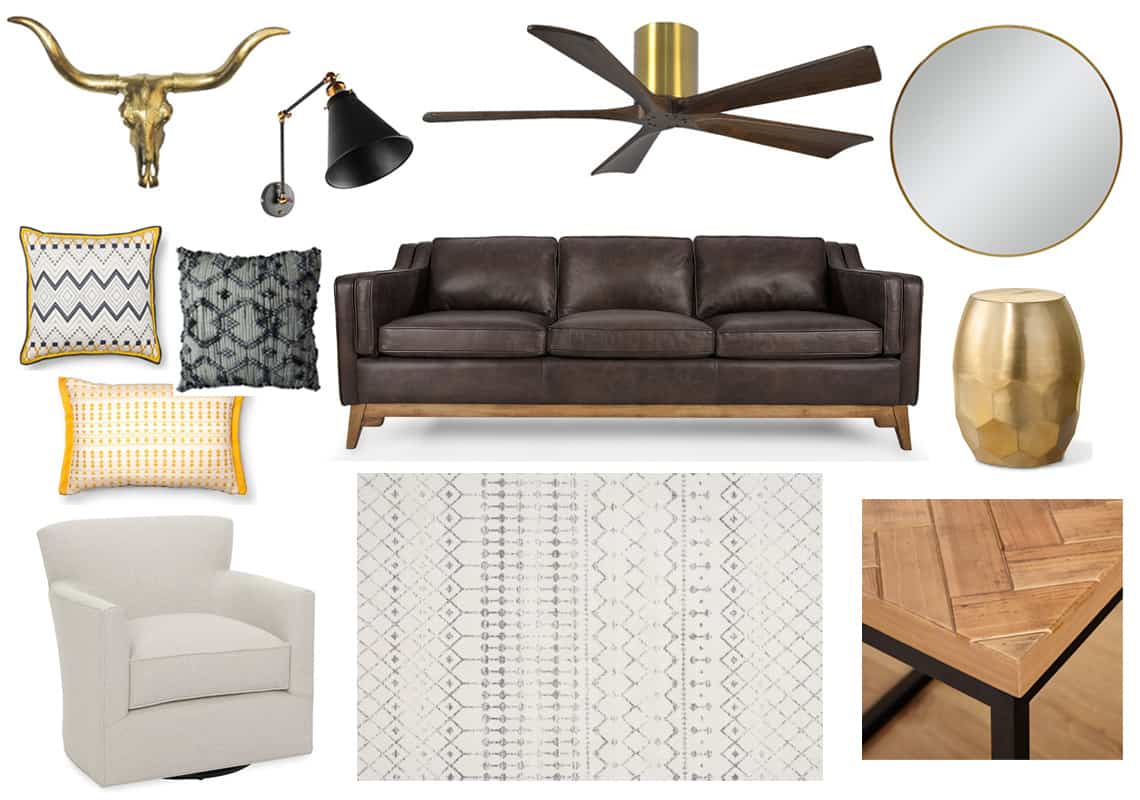 Today I wanted to share with you a fun room design that I just finished up. My other half is in the middle of a pretty big remodel of a teen rec room and garage that he is converting to a gym. So basically your man cave for teenage boys. I, of course, insisted on designing it so long as he listened (and bought) what I wanted! Here is our plan for the Rustic Masculine Teen Room Design.
Mood Boards Product Links:
Faux longhorn // Gray pillow // Yellow and gray pillow // Yellow pillow // Wall sconces // Ceiling fan // Round mirror // Leather sofa // Brass end table // Swivel chair // Moroccan rug // Coffee table
We don't have any good before pictures as the room was mostly used for storage but here are a few early construction pics. The gym will be the space beyond the fireplace so my design is focused on the living area. The walls and trim will all be light and bright – Pure White by Sherwin Williams! This is my favorite true white paint color. The flooring will be a rustic wood-look vinyl flooring.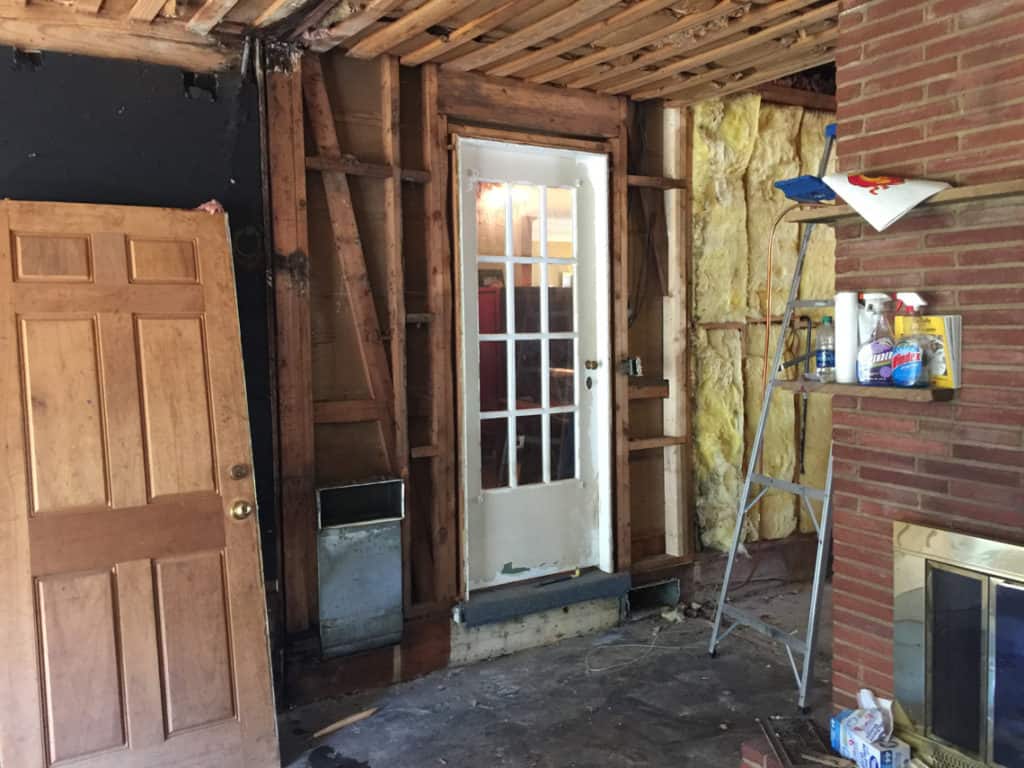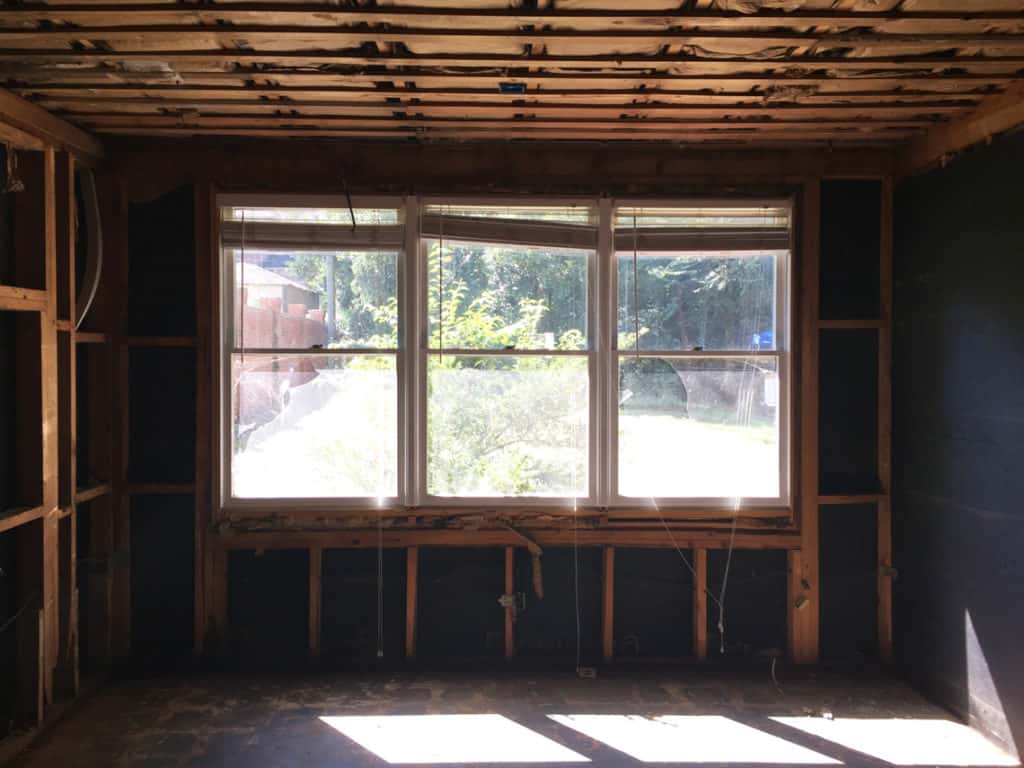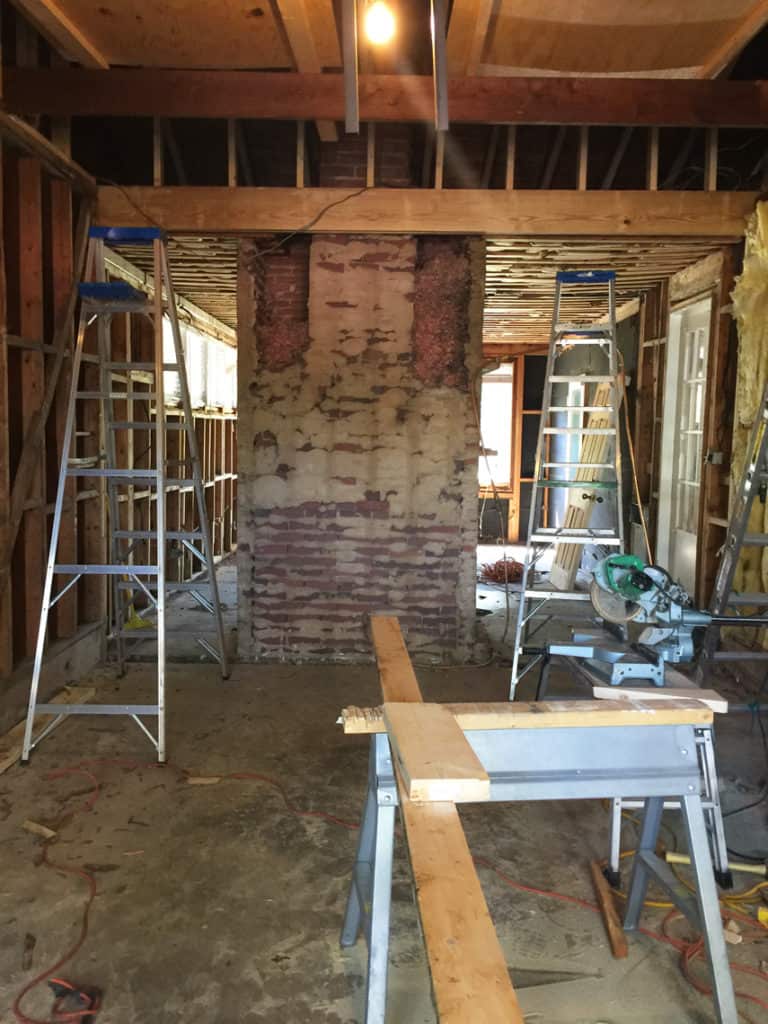 We want it to be comfy and perfect for lounging in front of the TV or playing video games but not lacking in style. A plush leather sofa alongside two neutral swivel chairs will be the main seating.
The large coffee table will add texture and durability with the herringbone wood top and black metal base. The modern ceiling fan with a touch of brass is definitely a statement piece as is the faux longhorn taxidermy.
The Moroccan style rug will add a touch of softness. The yellow and gray pillows will be the perfect pop of color. And as I've said before, every room needs this amazing round brass mirror! Am I right?
What do you think? I personally don't love designing "man caves", especially because it's so difficult to make furniture work in a stylish way, but I had so much fun with this space! I can't wait to show you the after pictures soon!
Cheers!