One Room Challenge: Big Boy Room Reveal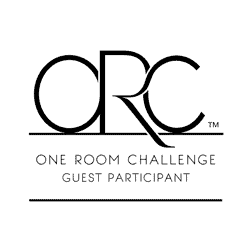 Welp, guys, are y'all ready for a big dose of reality? For the first time ever I didn't finish my One Room Challenge project. Let me clarify, I pretty much finished all of the major elements of the room outside of new book storage but I didn't get to do all of the fun accessorizing and styling that I enjoy so much. Truth is, life (and work) just got in the way. I just had too many other balls in the air at the same time! Usually I'm able to pull it off and figure out how to juggle them all but not this time.
But you know what, I'm okay with it. My sweet boy doesn't care if I get a nice styled photo. He doesn't think a thing about a clean dresser surface or one more cool piece of art. All he wants is his big boy bed, all his stuffed animals and he probably even prefers a messy room than having mom worry about keeping it clean. So there you have it! Although I know I'm saying most of this to make myself feel better and banish the pity party that's going off in my head, but at the end of the day it's truth.
And guess what this also means…there will be more posts to follow including a post about the DIY rope lights! My little man does think these are pretty cool!
If you missed any of the updates you can catch up here: Week 1 | Week 2 | Week 3 | Week 4 | Week 5
Here is the room before.
And here is the design plan.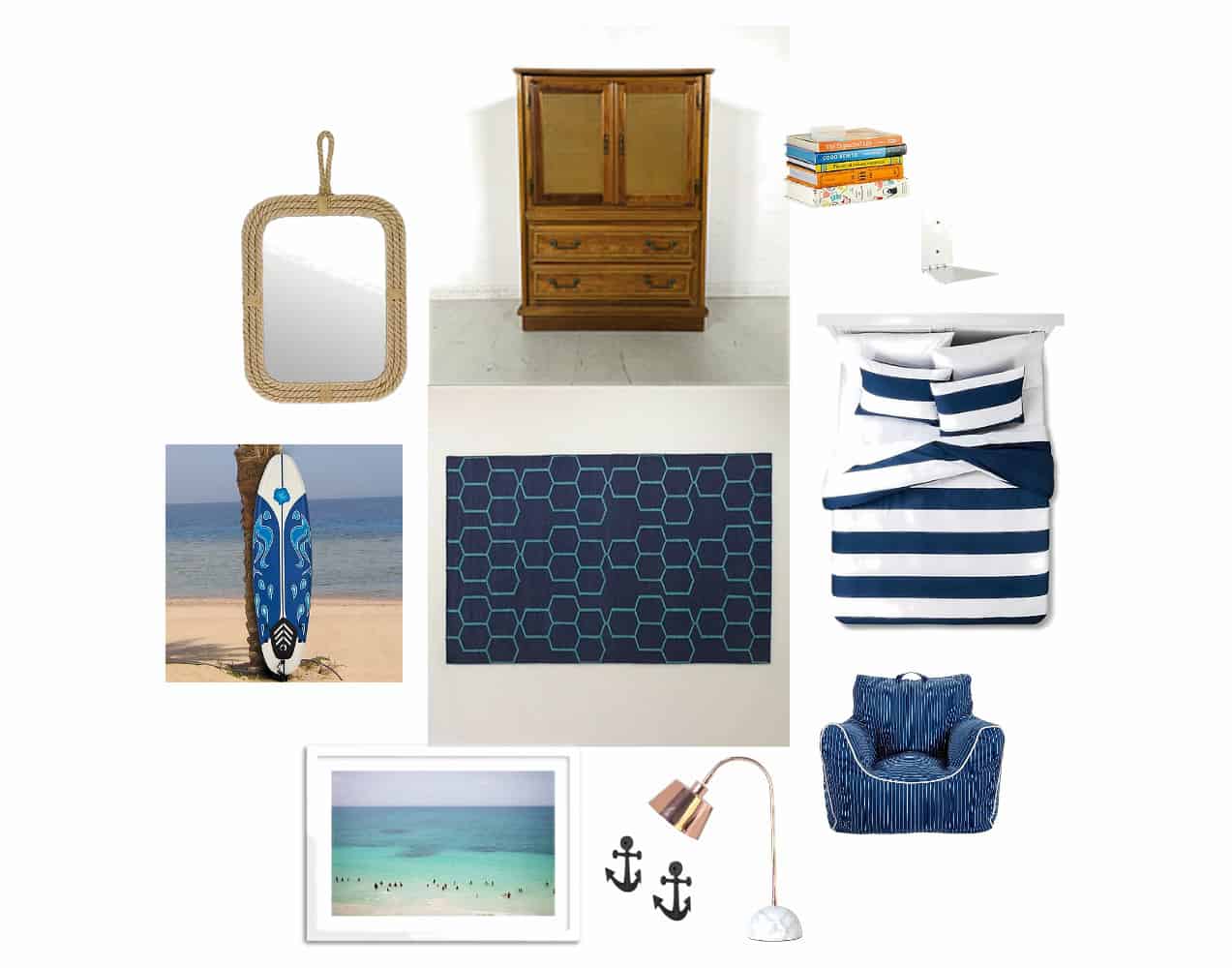 And without further ado…here is our beachy big boy room!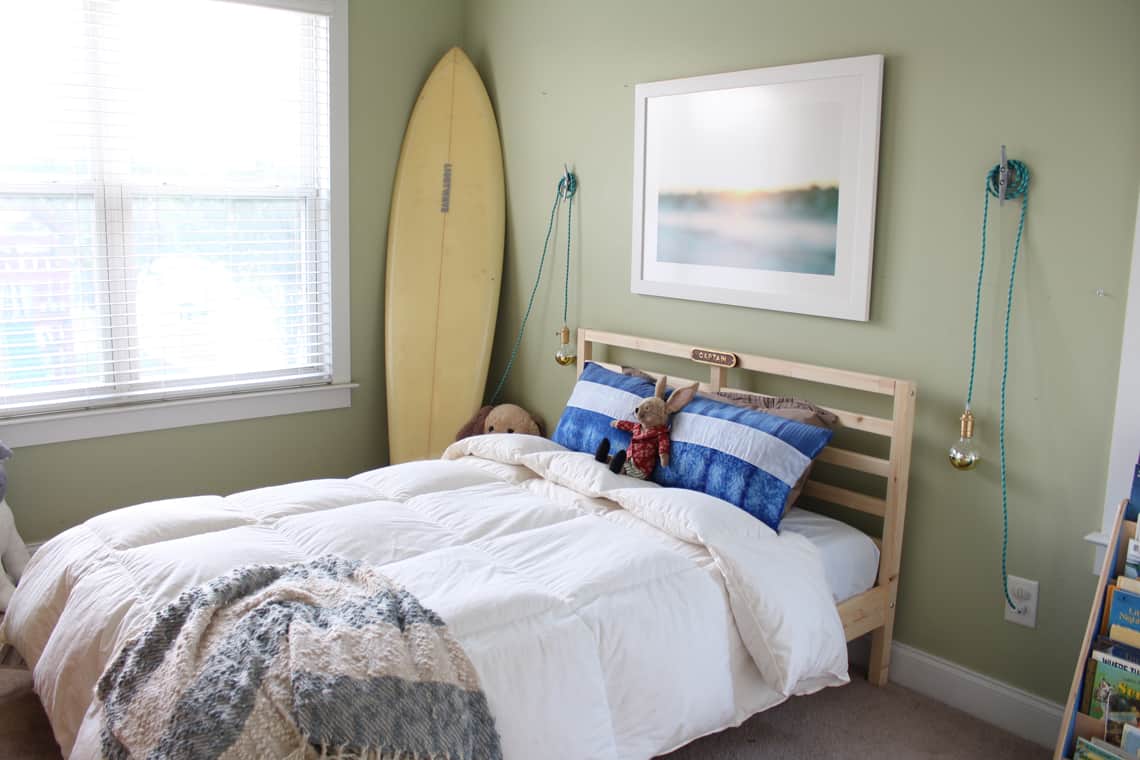 I didn't end up buying new bedding so I'm going to stick with what we have for now.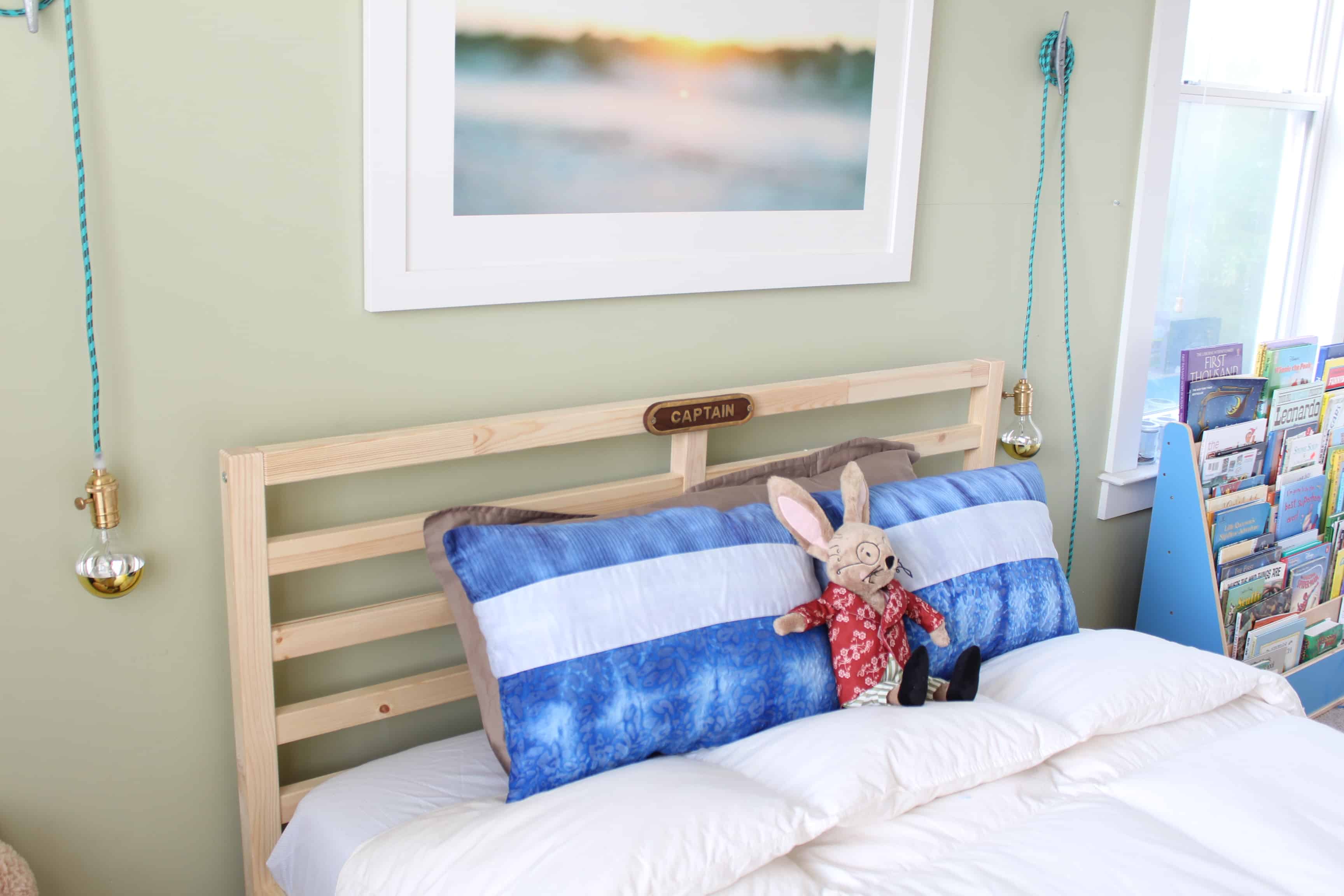 I used dock cleats to hang up these awesome sauce lights from the Color Cord company.
The new Ikea bed and Leesa mattress worked out perfectly! If you want to know more about the mattress you can read about it here.
And the artwork which is a photograph I took from our vacation at Sullivan's Island is probably my favorite piece. Snapbox prints your photo on high quality paper and framed it. Snapbox allows you to transform your photos into artwork at a really affordable price!
We dyed this pillows to get a Shibori look but the fabric had different patterns in it so it didn't turn out exactly right but we still love them!
And I made this sweet little DIY art to finish it off.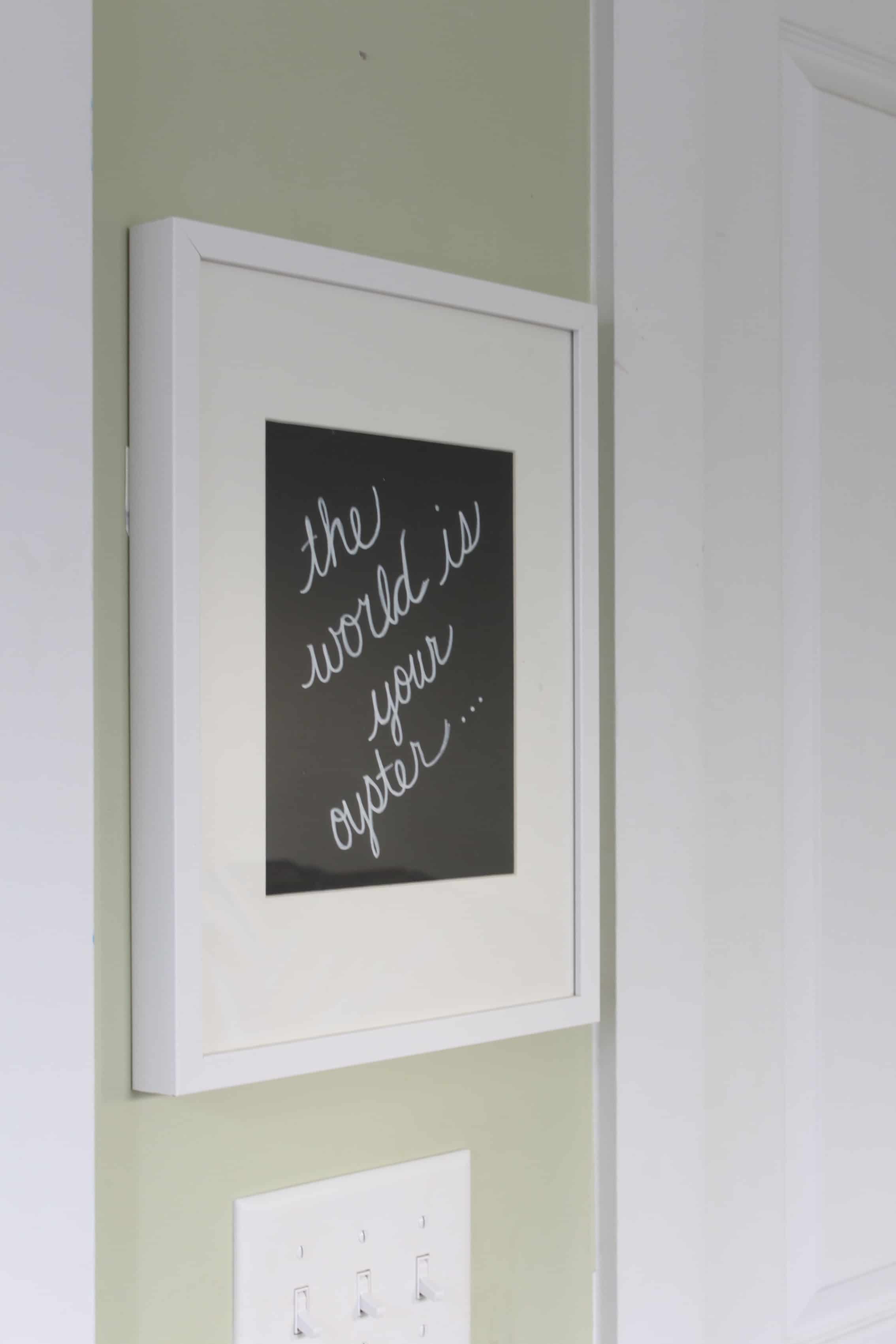 Here is the 6 week punch list:
Replace dresser
Get the bed and nightstand from my sister – FAIL – buy new bed DIY hack
Find artwork for over the bed.
Find lighting and install.
Buy and hang new bookshelves.
DIY existing mirror No DIY, used a different mirror
Buy new bedding DIY Shibori pillows
Accessorize.
Paint room (this is still under major negotiation, me = yes, him = big fat NO) – definitely not happening
With that being said and thanks to Itsums.com I was able to stay under budget. I did not want to go crazy with this project and with my Itsums board I can see every purchase and the running total. The holidays are coming up and Itsums is always a great way to collect your gift ideas in one place and keep you budget in check! I know I'll but using it again this year!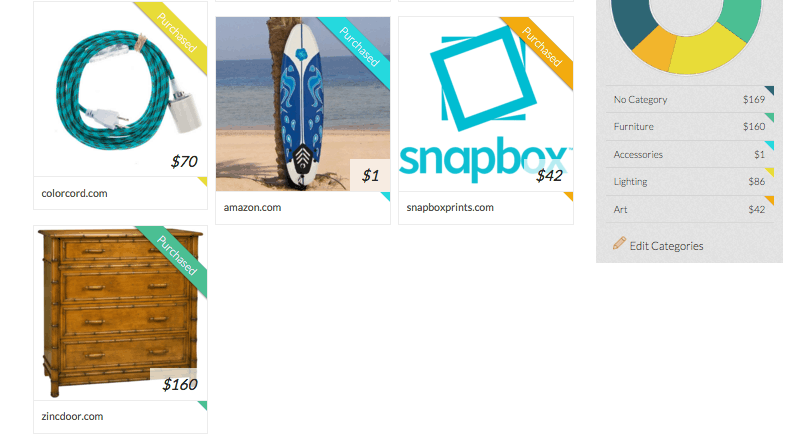 Did you guys see all of the stunning participant reveals yesterday? I mean my girl Mallory kicked it out of the park with her gorgeous master bedroom makeover! You can find all the linkup reveals today here! Thanks to Linda of Calling It Home for a great event as always! Until next time…
Cheers!

{Huge thanks to Itsums for sponsoring this project and for Snapbox printing and framing my artwork and to the Color Cord company for the cool lights that made my little man's day! All thoughts, ideas and opinions are my own!}