Top 5 Things To Look For When Thrift Store Shopping
{Photos by Paige Winn Photo}
Top 5 Things To Look For When Thrifting
Happy Monday everyone! One of my favorite things to do when I have an afternoon to myself (which isn't very often) is to get lost in a thrift store. We have so many great antique malls and thrift stores in our area and I thought it would be fun to take you on a little tour.
Shop My Outfit Below:
[show_shopthepost_widget id="1891587″]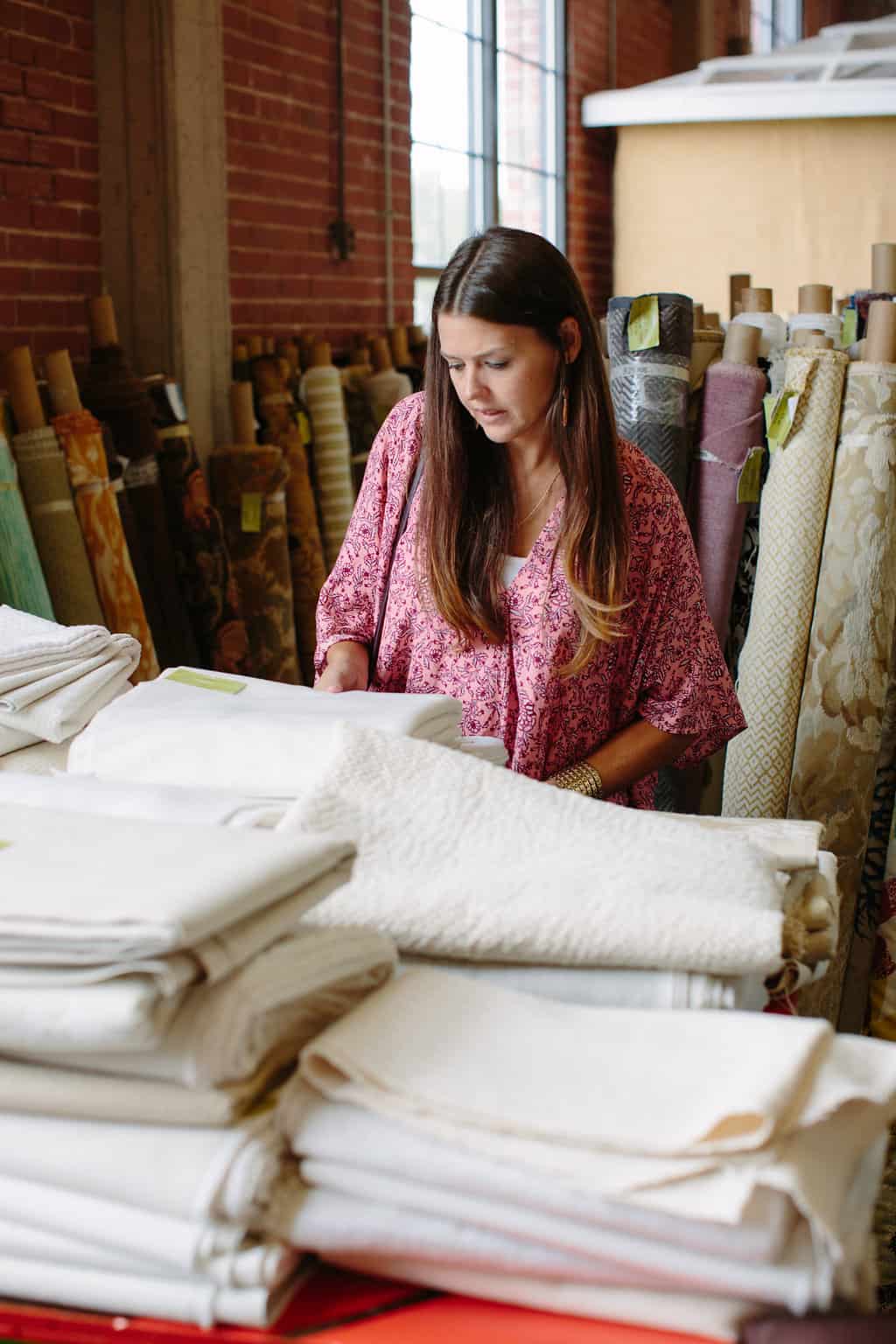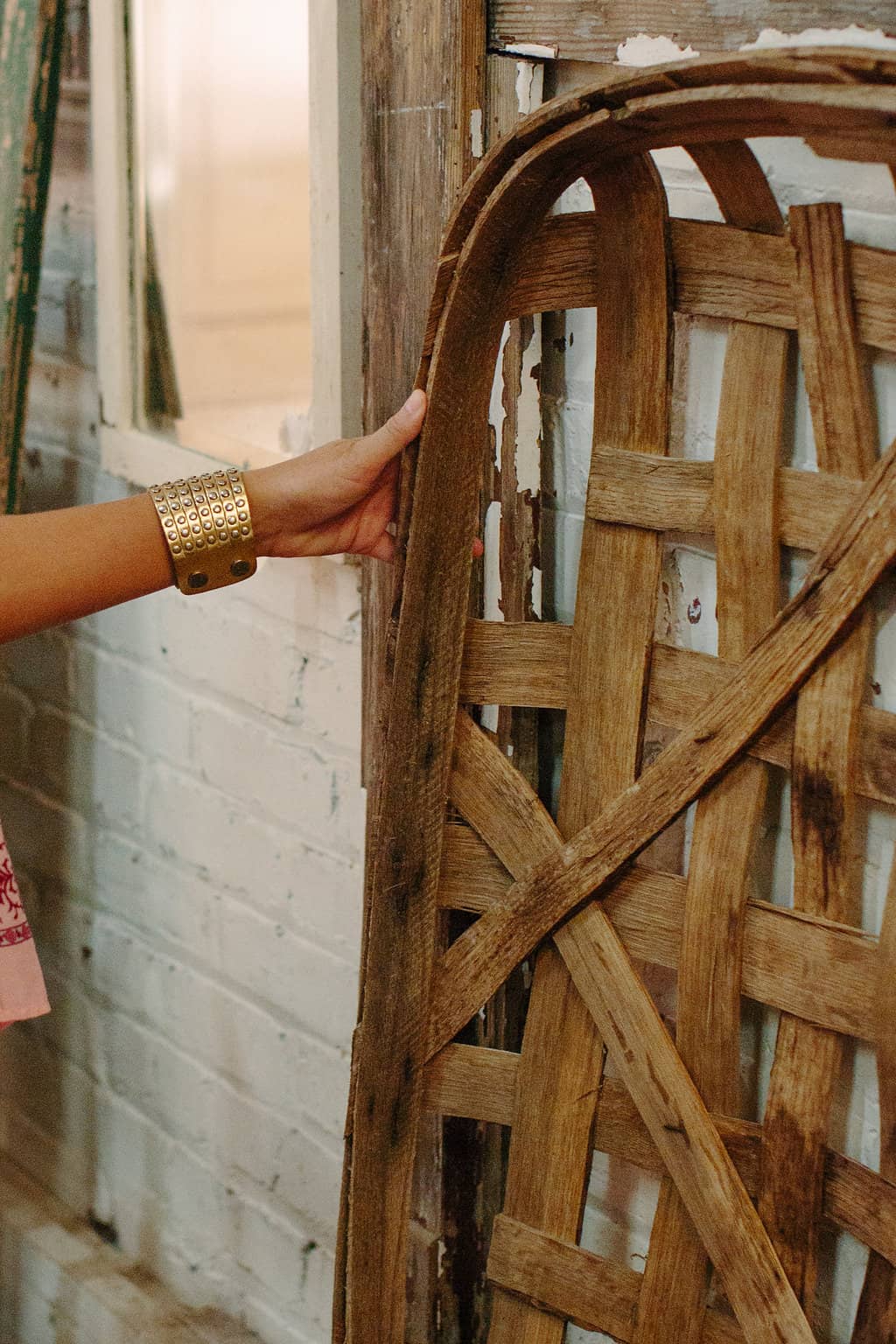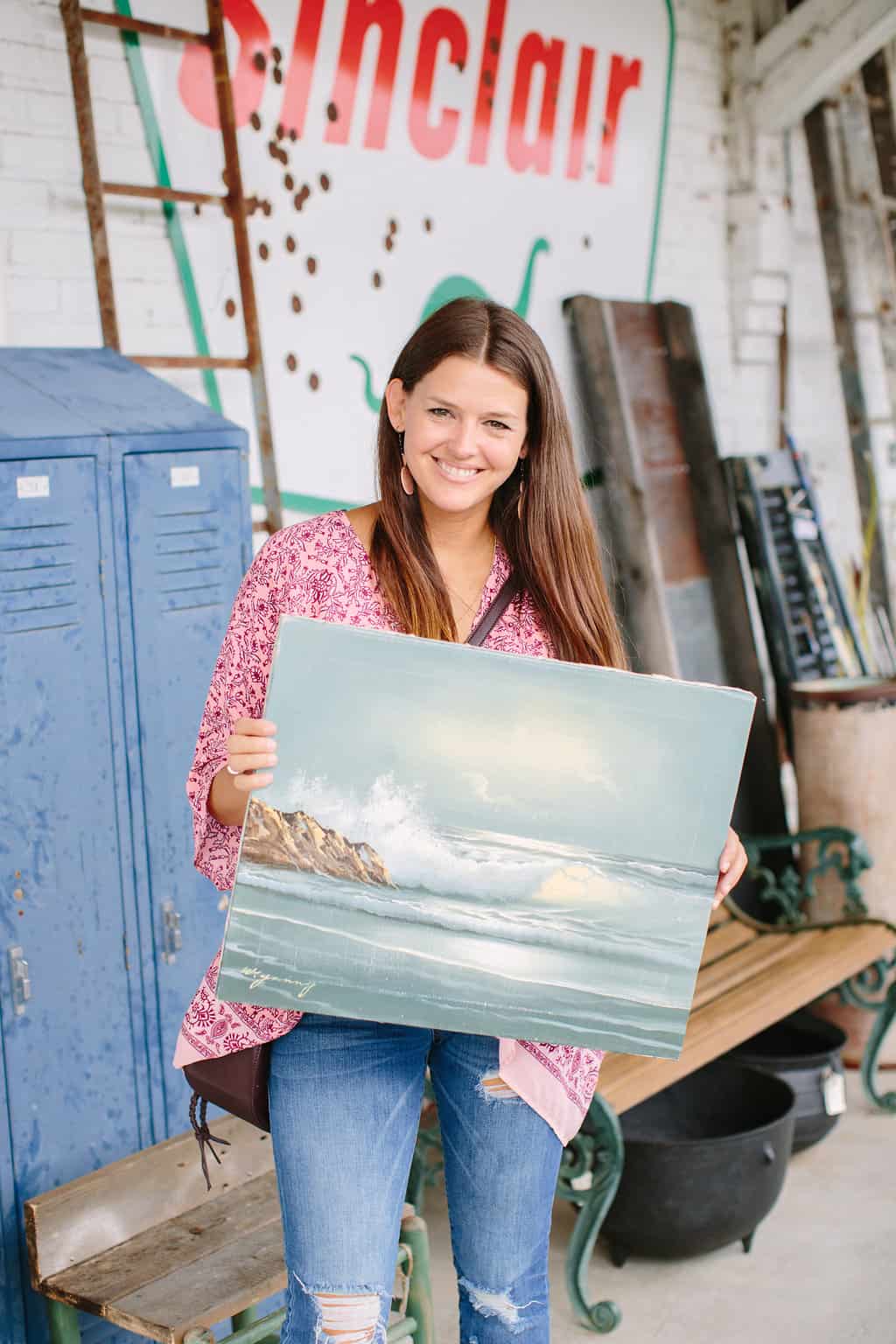 Let's start off by saying that I am no expert at antiquing. I also don't know all the ins and outs about the history of vintage pieces or the way to recognize their value. I do know what I like though and that's the fun of hunting things down that work for your home style.
I have been able to learn a lot from the mix master himself, Eddie Ross, whom has become a friend of mine over the past couple years. If you don't have Eddie's book yet, Modern Mix, I urge you to grab a copy! He's incredibly knowledgeable and the book will teach you so much about the art of thrifting. This is definitely not sponsored I just love the book and admire Eddie's talent. Dare I say it's going to be a classic! It would also make a great Christmas gift too…wink, wink.
Here are my top 5 items to hunt down on your next thrifting adventure:
Original art

is one of my favorite things to look for. You can find so many different kinds varying in age and style!

Vintage decanters and barware

. I love vintage crystal decanters and I think they look great in any kitchen or bar.

Gold flatware

is always on my list of searches but I have not been successful in my endeavers. If any of you have seen vintage gold flatware in the Charlotte area please let me in on the secret.

Tobacco baskets

. Although I've never owned a tobacco basket I have a strong love for them. They make such a statement hung on a wall or over a mantel.

Vintage rugs or fabric

. If you can find vintage rugs or fabric for upholstery that have beautiful patterns and colors you have really hit the jackpot. Pieces like this add so much character to your decor because you can't find them at Target or Pottery Barn.
BONUS: Another item I always look for is furniture! Mid-century modern and farmhouse style pieces are at the top of my list! I recently scored this clear trunk with brass details from the Catawba River Antique Mall in Belmont and I get questions about it all the time! Here is one I've found online but it's definitely on the pricey side.
If you are local to the Charlotte area we have some great antique thrifting options. The Depot at Gibson Mill in Concord is where we are in these pictures and one my favorites! Catawba River Antique Mall in Belmont is a great one. Oakstreet Mill in Cornelius is near and dear to my heart because it's my home town. The Rumor Mill in Davidson is a newer one but has great deals! Main St. Antiques in Mooresville is a must stop. The Sleepy Poet in Charlotte is a classic. I haven't been yet but I've heard great things about Cline's Antiques in Mount Pleasant, NC.
Do you guys like to thrift shop and hunt for vintage pieces? What are your favorite things to look for? I love modern design but it wouldn't be my style unless there were some vintage, second-hand pieces and DIY's in the mix. I hope you enjoy the shopping trip and if you guys ever want to get together to visit one of these local places shoot me an email! I would love to get a group together to go hunting.
Cheers!