Kitchen Renovation: Floor Tile
It's floor day y'all! I know I'm going to say this about every aspect of the process but this might be one of my favorite parts of the kitchen reno! Our vinyl floors were so gross and dirty (vinyl is all I've ever known) that I don't know if I'm more excited to see the new tile down or to see the old tile go!
Here is the room after demo and before the tile installation.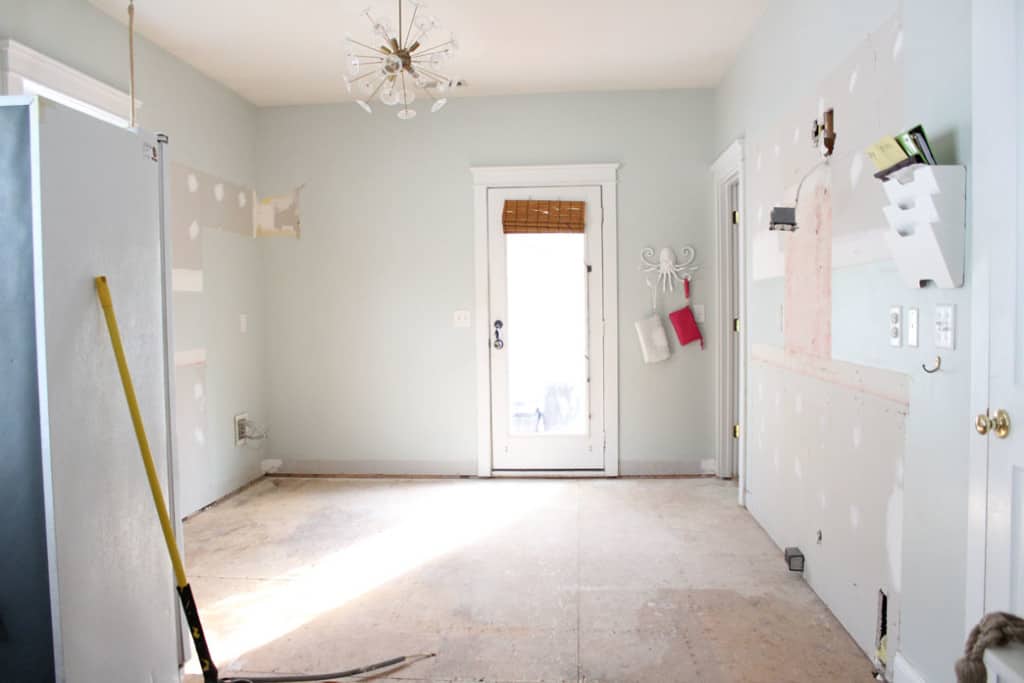 At first I wasn't sure what to do with the flooring situation. I love the porcelain faux wood tiles but I knew it wouldn't look very good next to the real hardwoods in our dining space. My parents have it in a bathroom in their lake house though and it's fabulous!
Originally I wanted to continue the hardwoods into the kitchen from our living room/dining room area but ultimately I decided I wanted to break up the space a bit since we have such an open concept first floor.
My parents also have this Leonia Silver tile from Lowes in their laundry room and I've always loved it! It's the perfect neutral gray and I like the 6″ x 24″ size. And just like that we have a winner!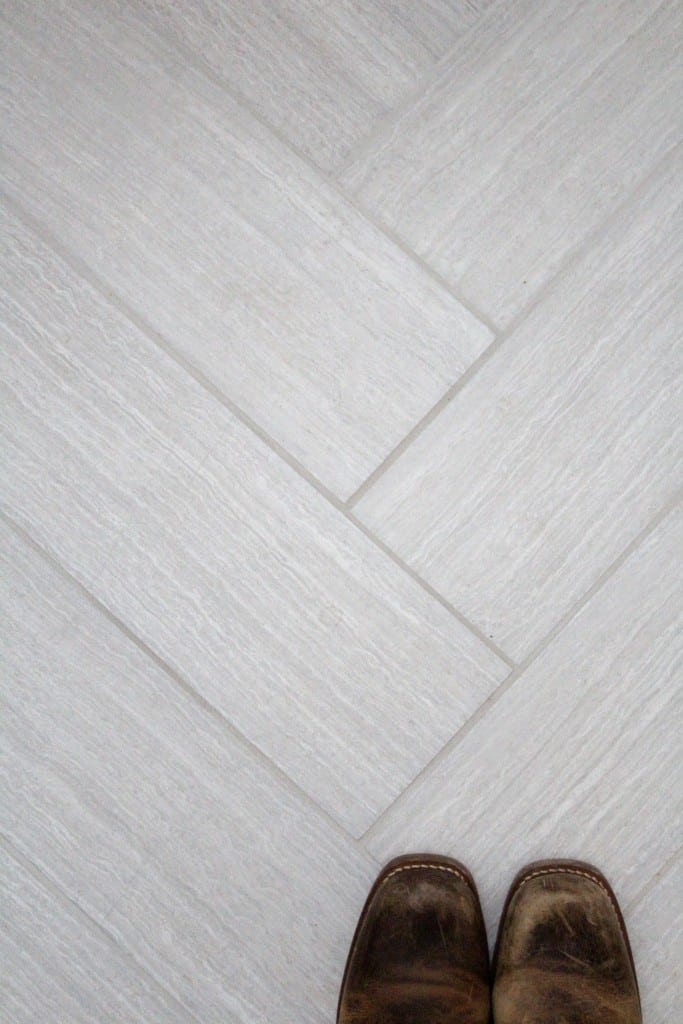 The installation was a breeze thanks to the Lowes crew! They were on time, worked diligently, and even went to the store and helped me pick out the perfect grout when I realized the wrong color had been delivered. Seriously I couldn't have asked for more and they were completely finished in less than a day.
We tried to figure out how to do a herringbone pattern or a rug pattern in the middle of the space but our kitchen is so small that it just wouldn't work. So we went with a typical brick pattern and I love it!! The grout color is Mapei unsanded grout in warm gray.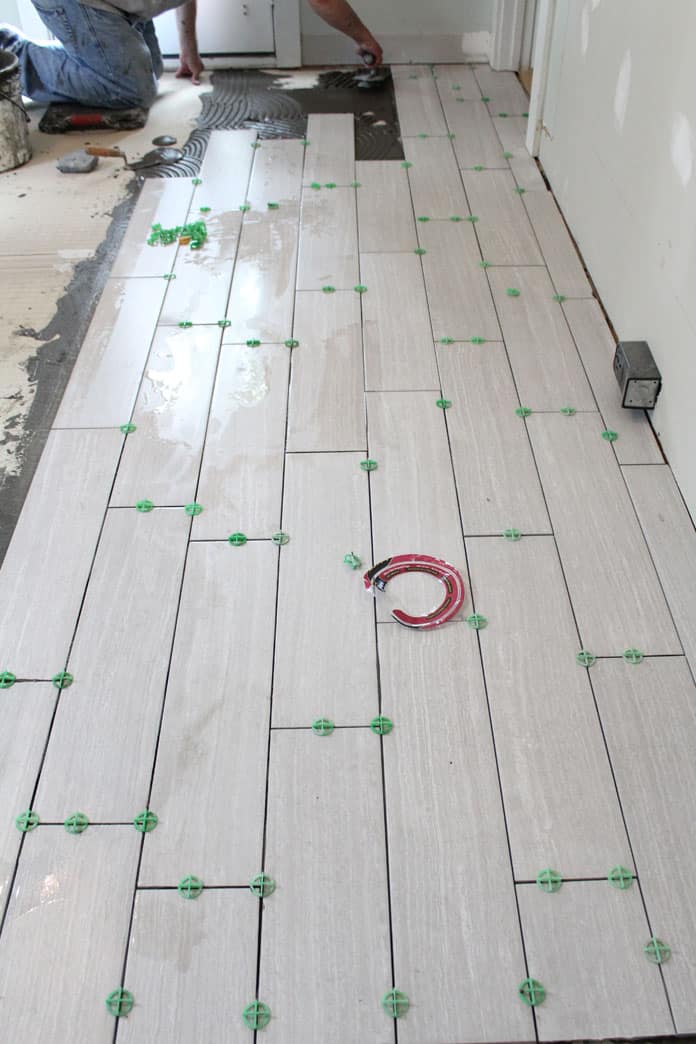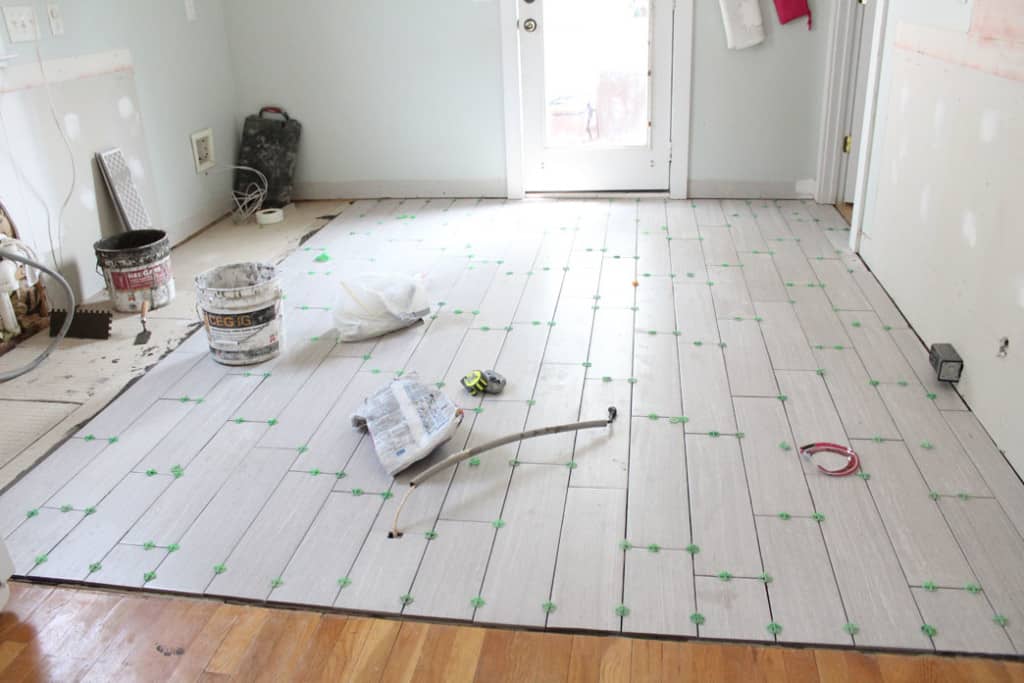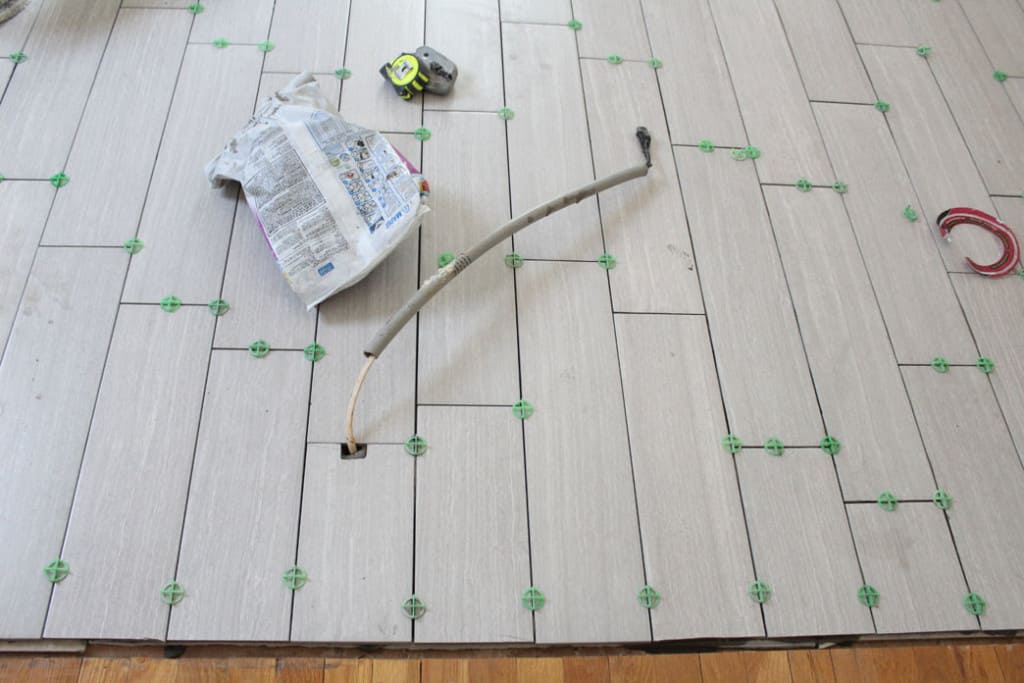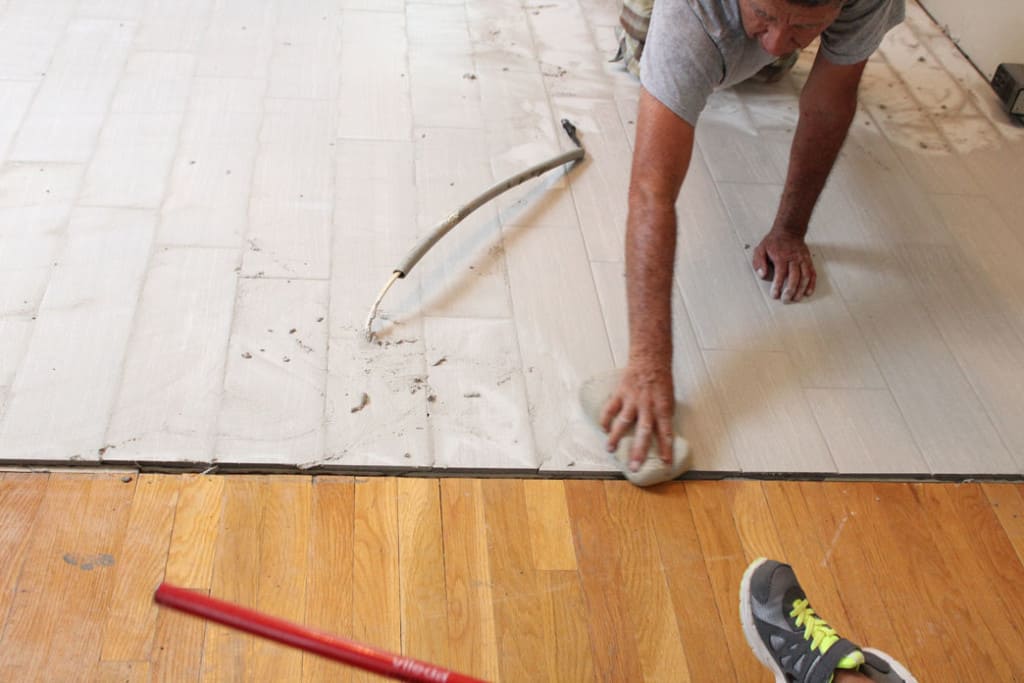 So what do you think? If you need a great neutral but contemporary tile selection I highly recommend the Leonia Silver from Lowes!
So there you have it! Next up is the shiplap wall!
Here is the design plan again in case you missed it and you can read the other updates here, here, and here :)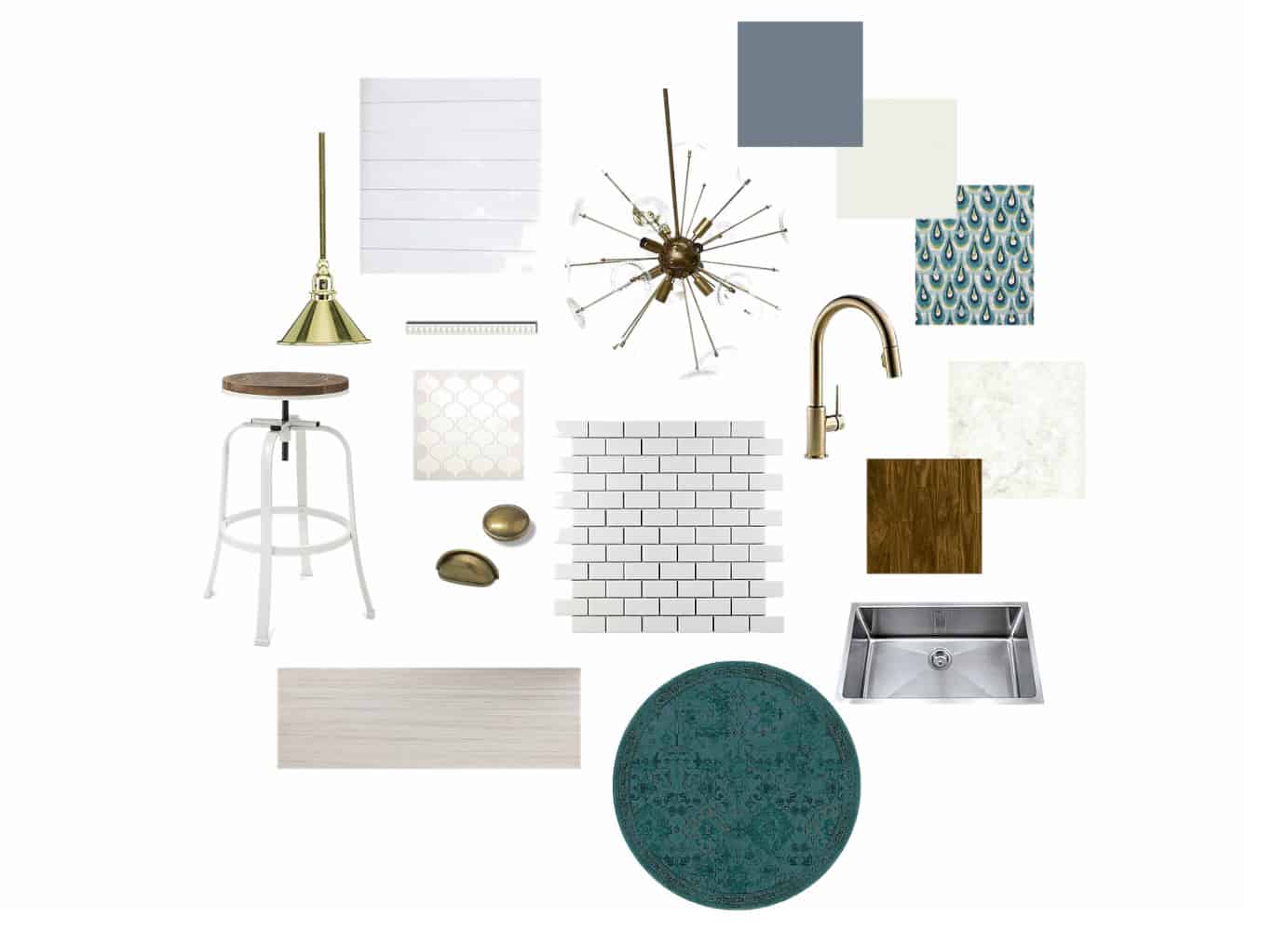 Ch
Make sure to check back tomorrow for Part 2 of my Fall Home Tour!
Cheers!

**Lowes provided the floor tile for the kitchen makeover. All of the raving reviews are my own. Thanks for supporting the brands that support Simple Stylings**