HOM: Charming Charleston Home of Look Linger Love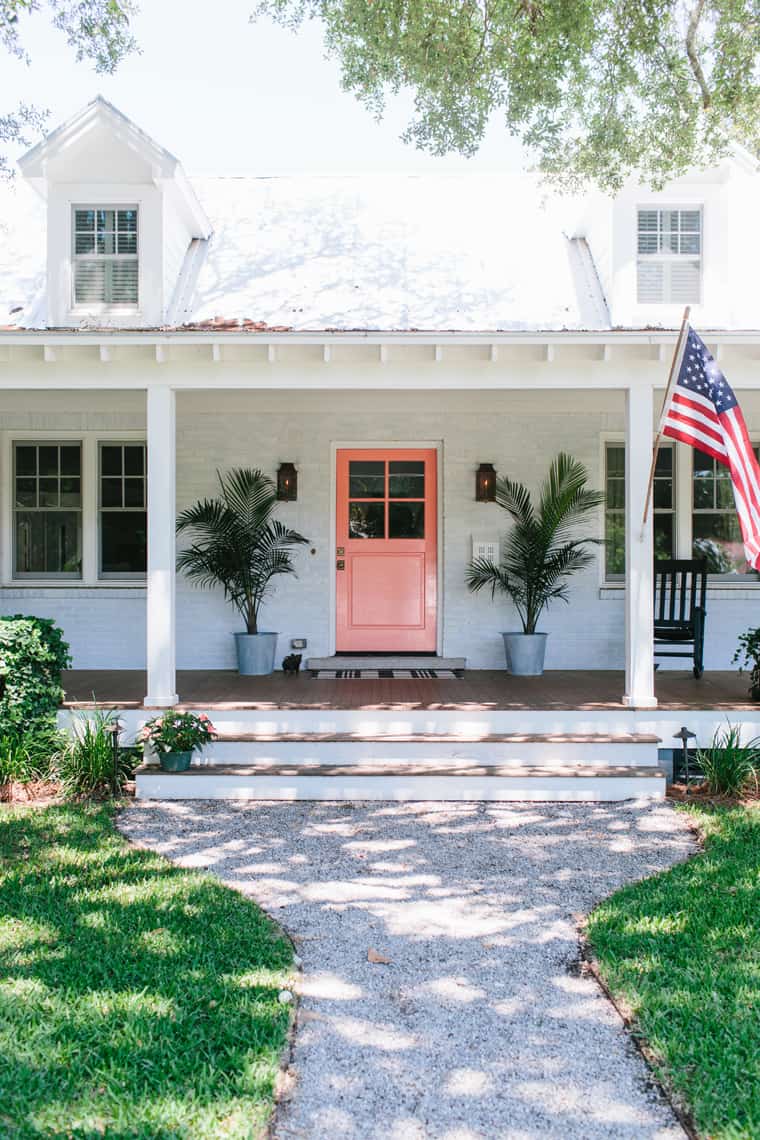 HOME OF THE MONTH PART 1: THE CHARMING CHARLESTON HOME OF LOOK LINGER LOVE'S CHASSITY EVANS
Hi guys! I hope you had a great weekend and your Monday wasn't too hard to swallow! But…if you need a little pick-me-up I've got a FABULOUS Home of the Month tour for you today! And, on an equally good note I wanted to let you know that I will be sharing two homes in June and July instead of just one….just because it's summer and I'm going to assume that you guys like to look at pretty houses as much as I do! So technically this is the Home of the Month Part I!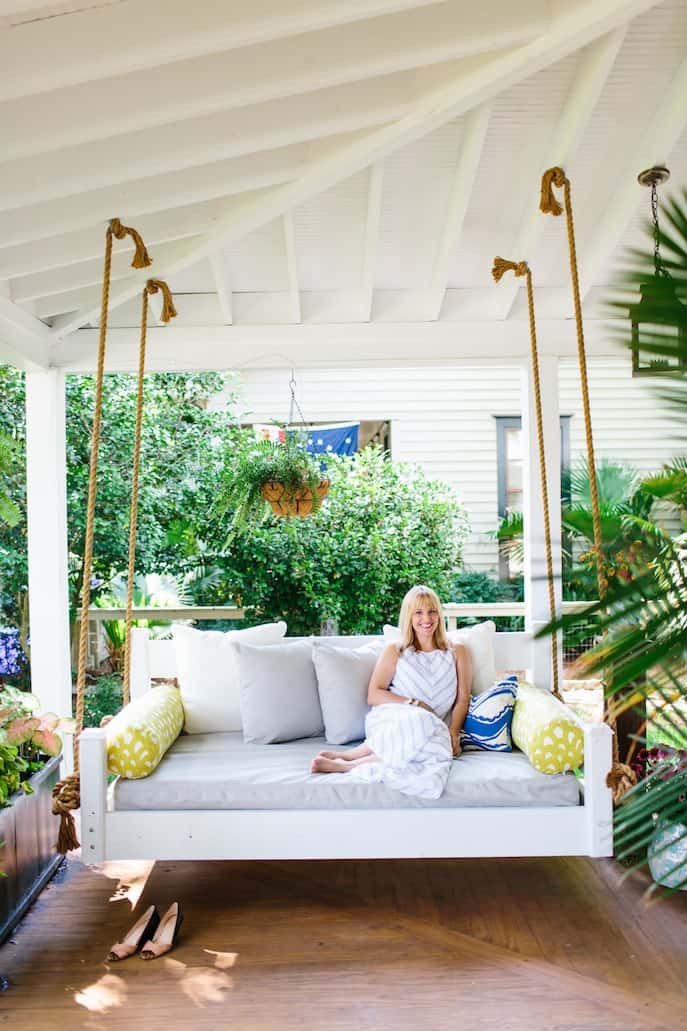 Chassity Evans, of the popular style blog Look Linger Love, has a charming home in one of my favorite cities of all time: Charleston, SC. I've been dying to share a Charleston home for a HOM feature and this is the perfect addition to the series!
I've always admired Chassity's classic and down-to-earth style and her home is no exception! From the white walls to the fun tile and easy breezy outdoor spaces…watch out Chassity, I might just be knocking on your door!
***
I had the pleasure of meeting Chassity last year at the Southern C Summit conference and her friendly and humble nature confirmed my admiration! We are also on the same wave length when it comes to how we want our homes to feel. Chassity says, "I like to keep our house bright and light filled and very approachable. With two young and active kids it has to feel comfortable."
So without further ado, welcome to her home…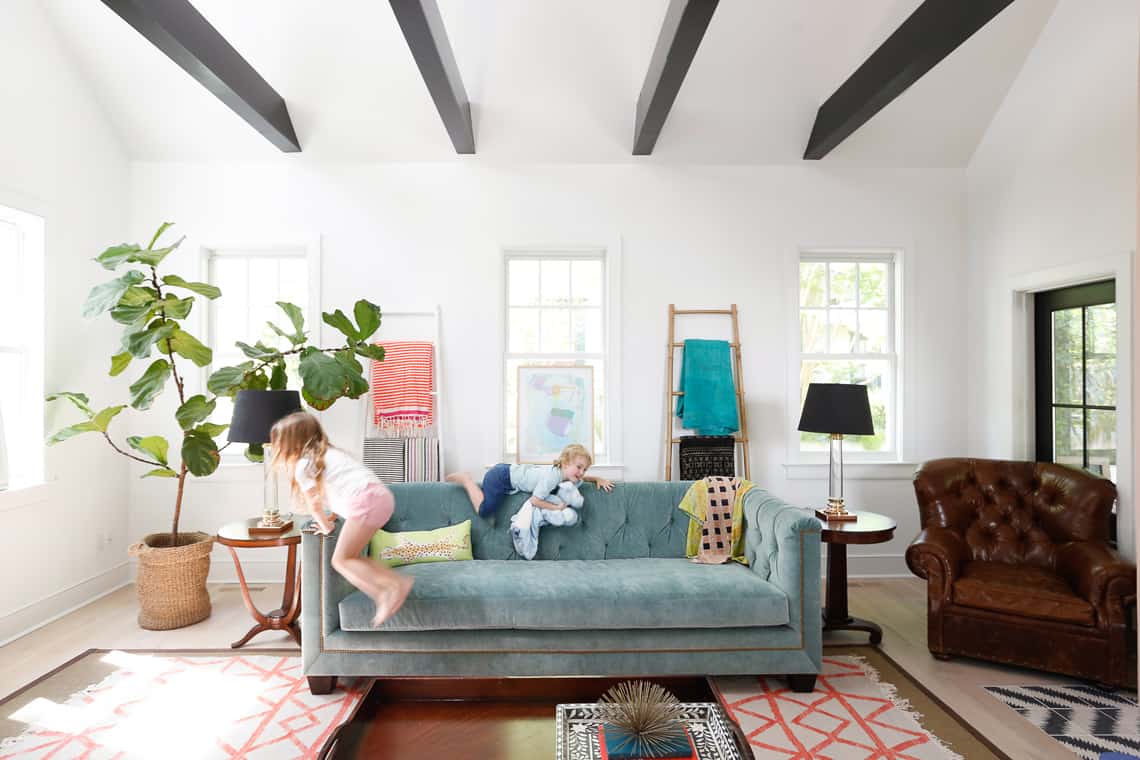 I love beautiful homes but I love seeing kids bouncing around in them on the tufted sofas and plush white beds even more!
I'd say she's got a knack for bookshelf styling!
Um…..drop dead gorgeous!
Chassity's dining nook was actually one of the spaces I drew inspiration from when I first created our dining space with built-in benches.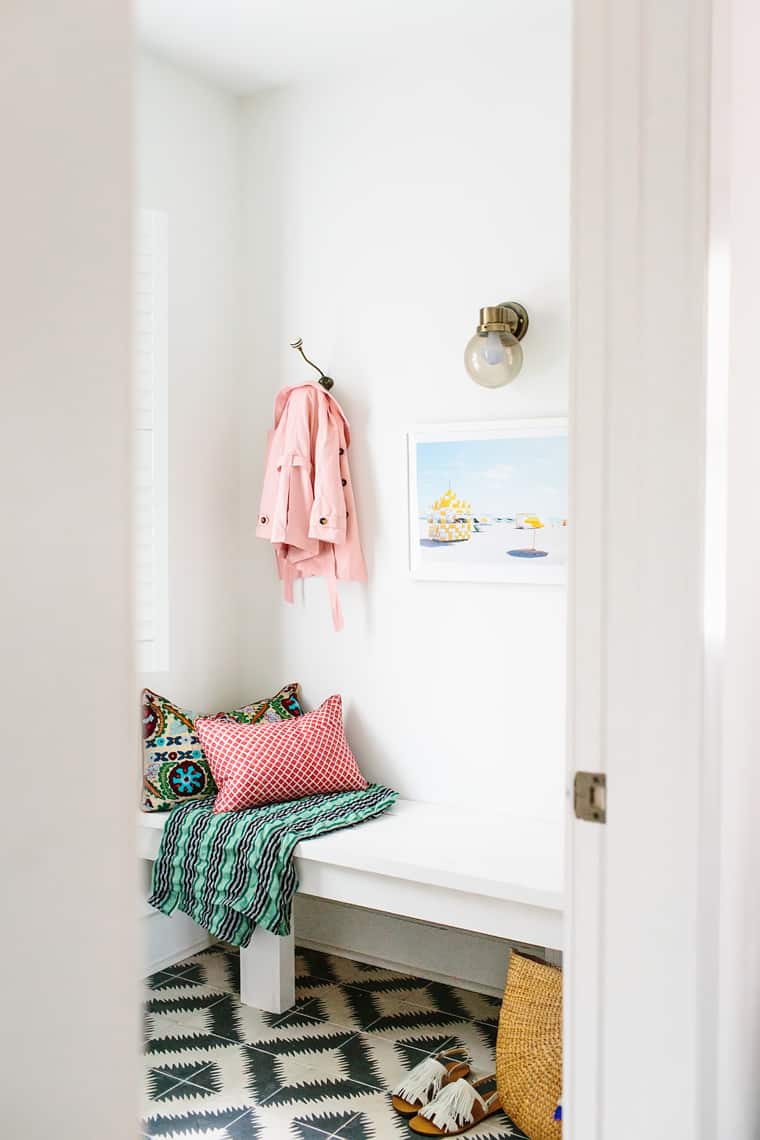 Make sure you check out all of the beautiful tile floors!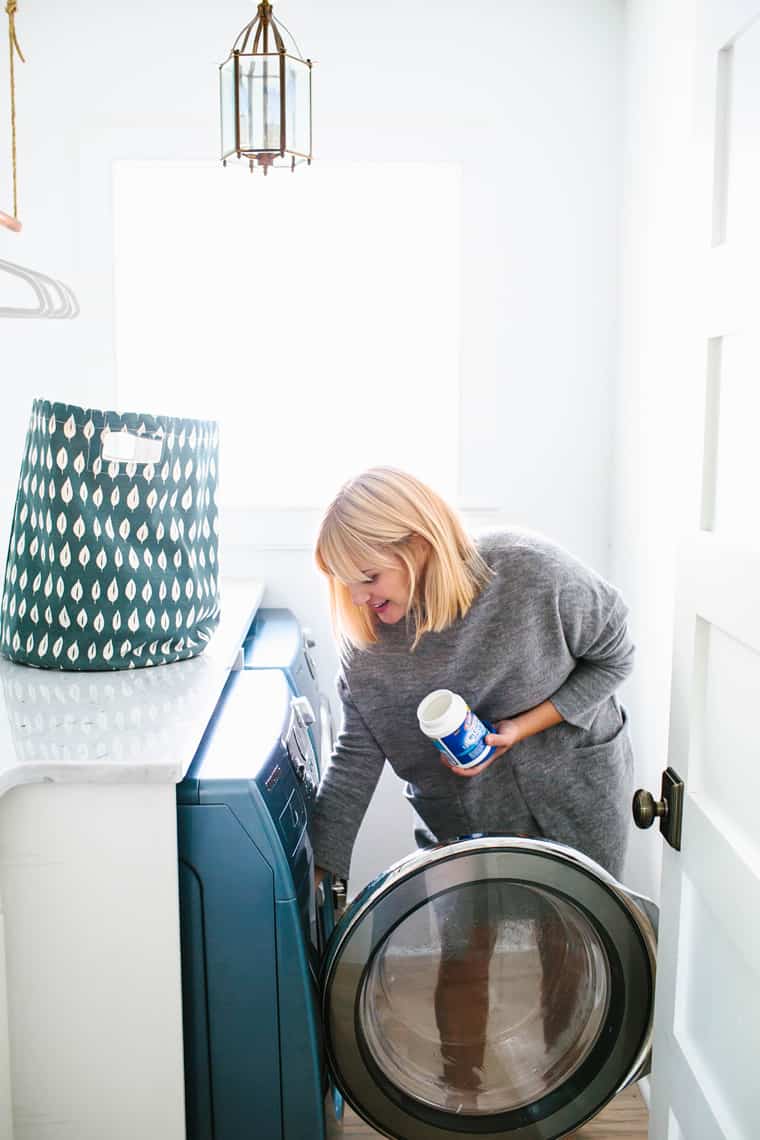 I love the combination of this countertop, hot pink vanity and fun tile! This is one of my favorite tiles! We used it as an accent in our kitchen backsplash.
I love all of the outdoor areas in her home! And can we please talk about that porch swing above? #southernporchofmydreams
Do I even need to ask what you guys think about this? Okay, lay it on me, what do you love most?
Thanks for reading guys and thanks to Chassity for sharing her lovely home with us! And if you're ever in Charleston (which if you've never been it totally needs to be on your bucket list!) you can check out Chassity's Charleston Guide on her blog and don't forget her fashion and entertaining inspiration! She can certainly throw one heck of a low country soiree!
You can see the past Home of the Month features here and make sure to stay tuned for the announcement of this month's double header!
Cheers!