HOM: The Colorful Home of Designer Nichol Naranjo
Happy Monday friends! I took a much needed week off from the blog and social media last week and I feel so refreshed and ready to tackle the holidays head on! Are you guys ready for holiday chaos yet? How do you handle the stress and really enjoy the season? I'm dying to know your secrets!
HOM: The Colorful Home of Designer Nichol Naranjo
I'm happy to be back today with November's Home of the Month feature! Do you guys enjoy the Home of the Month series as much as I do? I hope so! I love sharing gorgeous and unique homes from fellow bloggers, designers and all-around stylish decorators!
Today I'm sharing the colorful eclectic home of designer Nichol Naranjo! Unlike some of my other features, I didn't know Nichol before I discovered her home through our hashtag #SSHomeoftheMonth and now I'm obsessed! Make sure you guys tag your pics on Instagram if you have a fab home to share!
Enough of my talking! Enjoy the tour after reading this little note from Nichol!
"My style is definitely an eclectic mixture of beachy boho meets mid century. My goal when designing our home was to not only create a sanctuary for my family and friends, but to also make people feel comfortable as soon as they walk through our pink door. With three daughters, two dogs, and a husband, I knew durability was also a must. We utilize every space in our home and that makes me happy because, to me, that means every space was designed well for my family."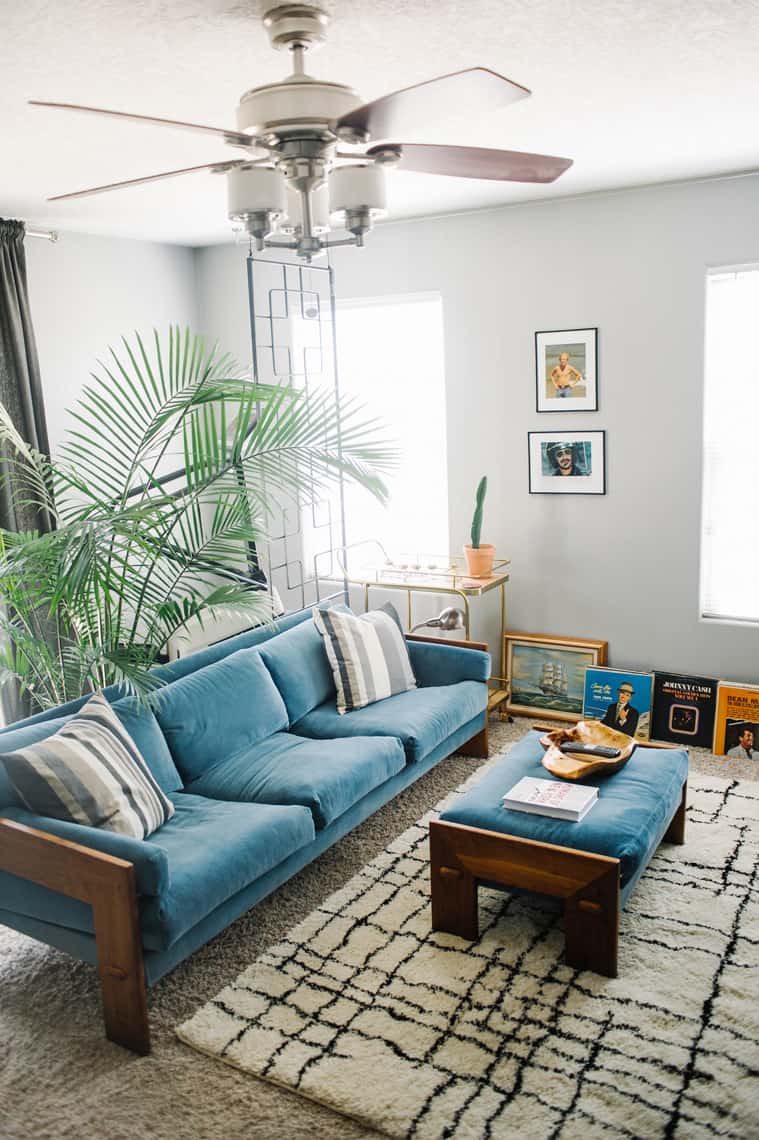 Nichol's home has so much character and you can tell every detail was thought out!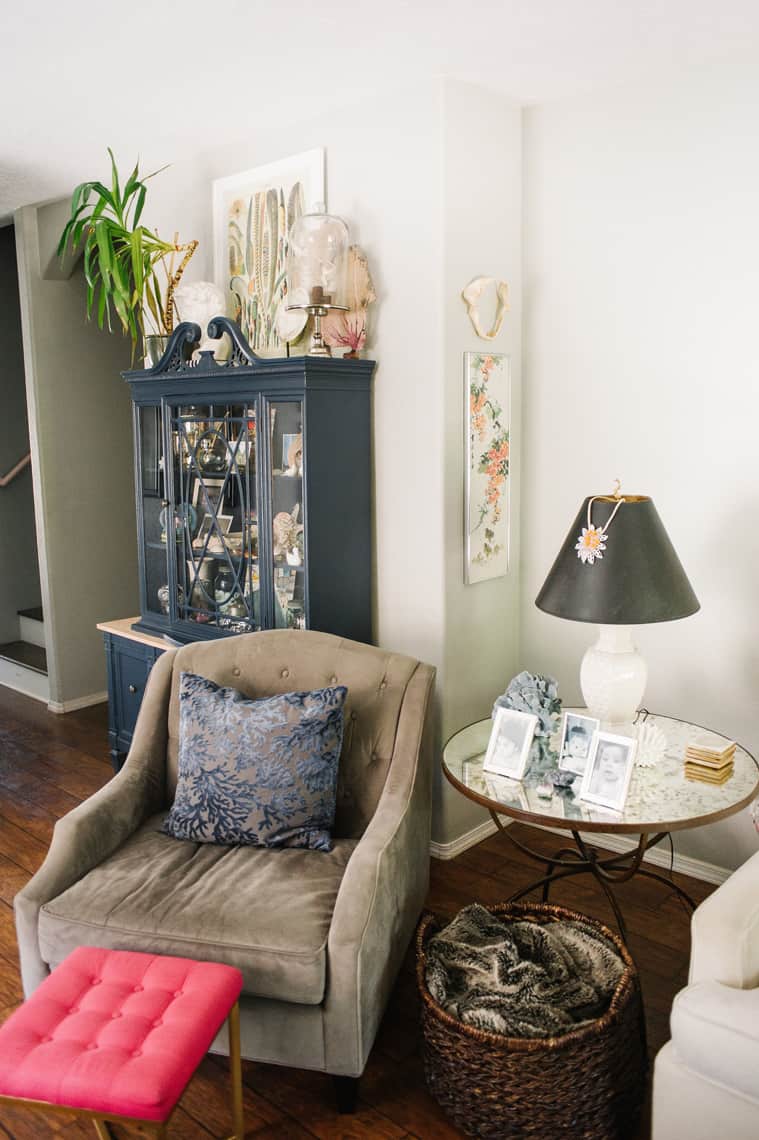 I love all of the greenery Nichol incorporates into each room. I wish I had more of a green thumb for indoor plants!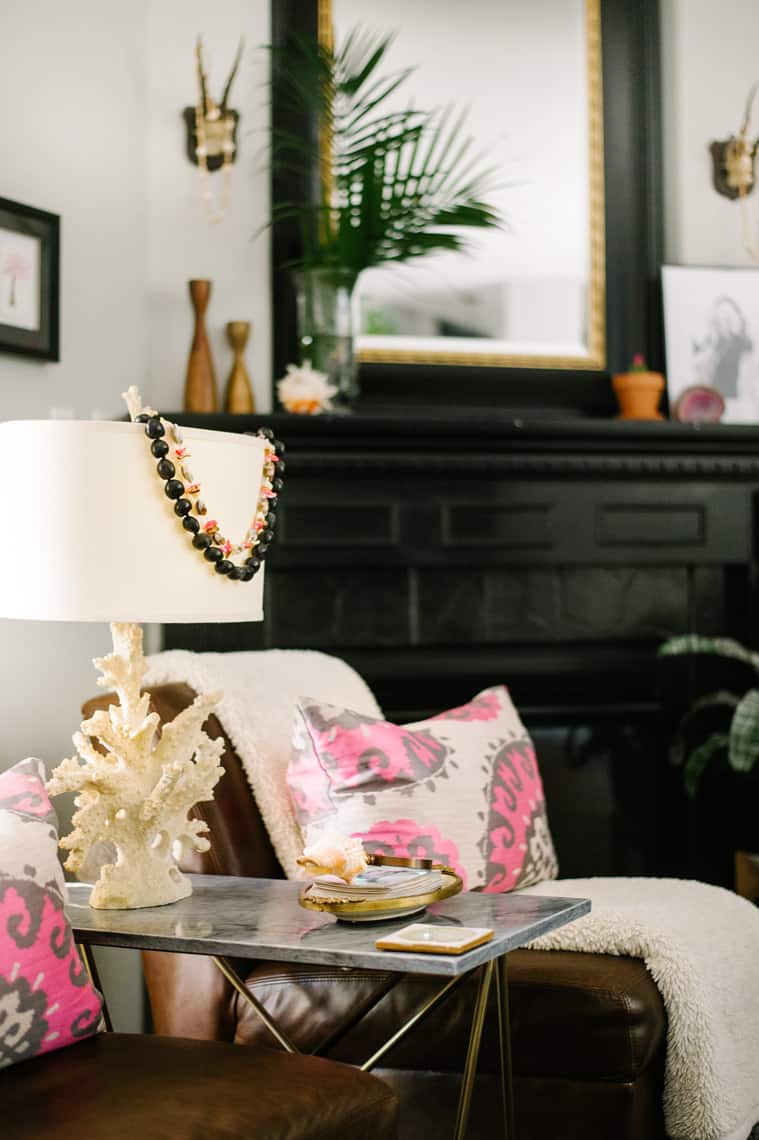 After my laundry room reveal, you guys know I'm all about a bold wallpaper in a small space! This palm paper is gorgeous!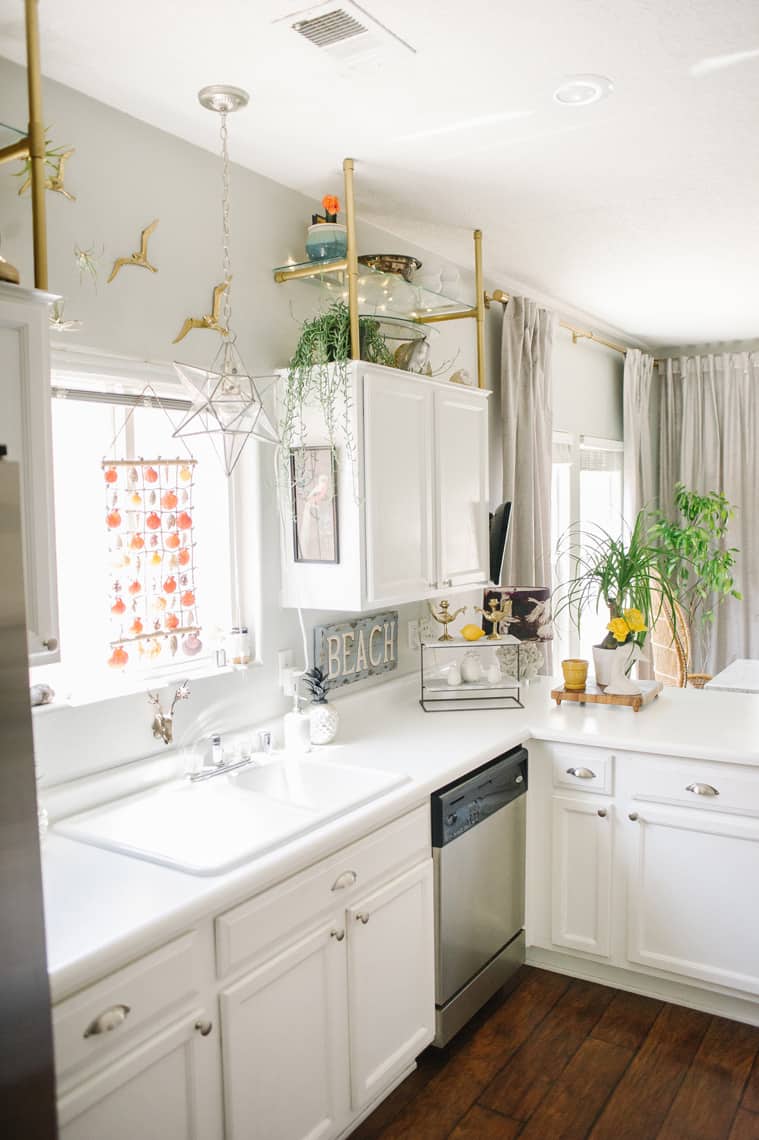 The brass and glass shelves above the cabinets are a great addition to create more storage and give the kitchen a little bling.
The banquette dining area might be my favorite corner of Nichol's home. That light fixture is dreamy too!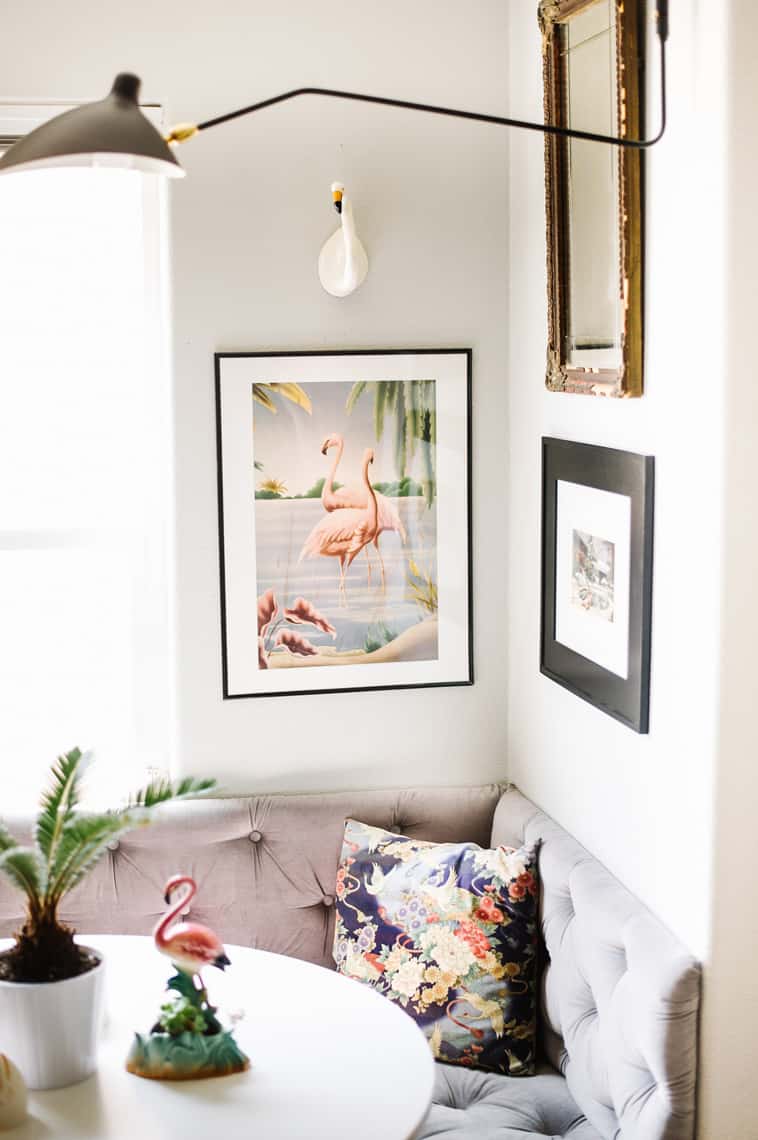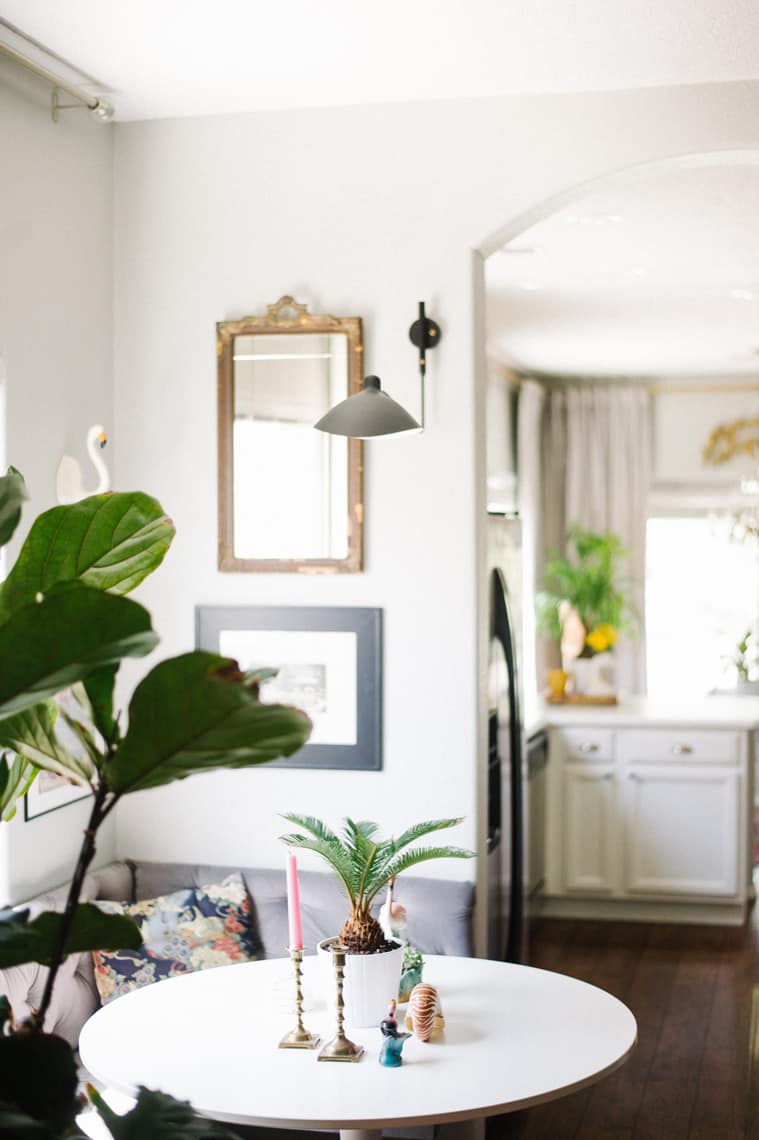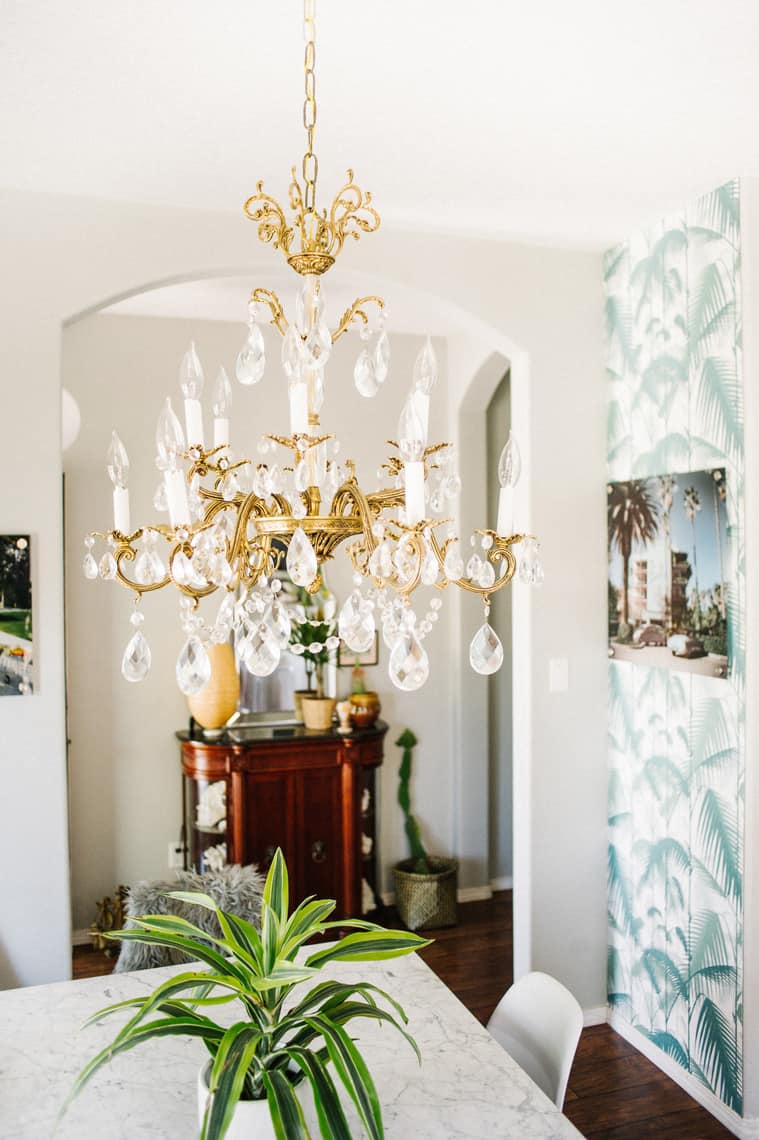 I love how Nichol mixes the large traditional chandelier with modern furniture and accessories. And the colorful rug ties it all together.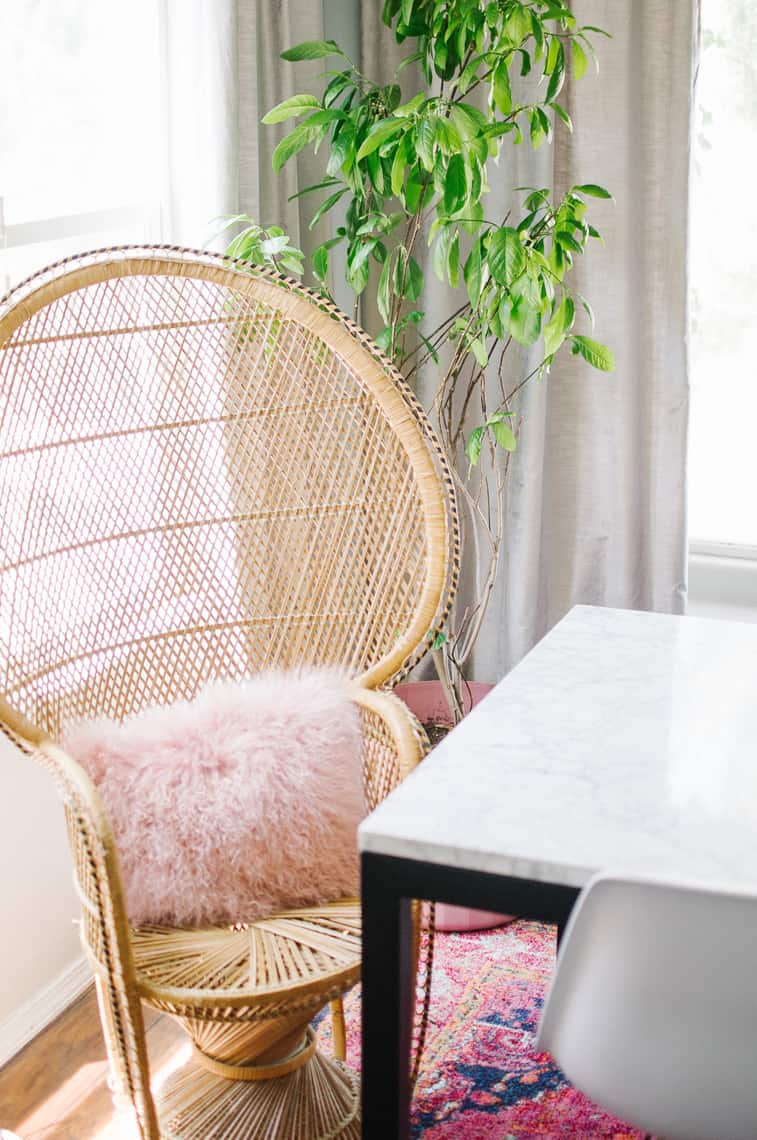 The beachy boho vibe Nichol refers to is carried out through each bedroom!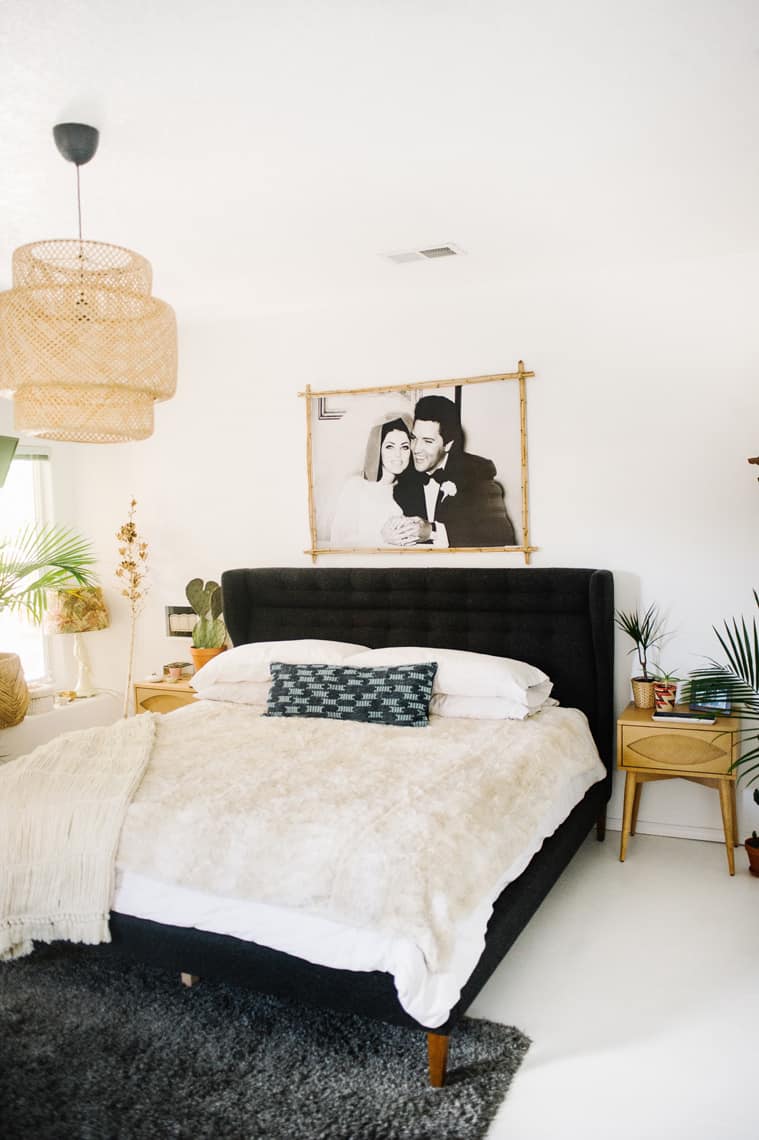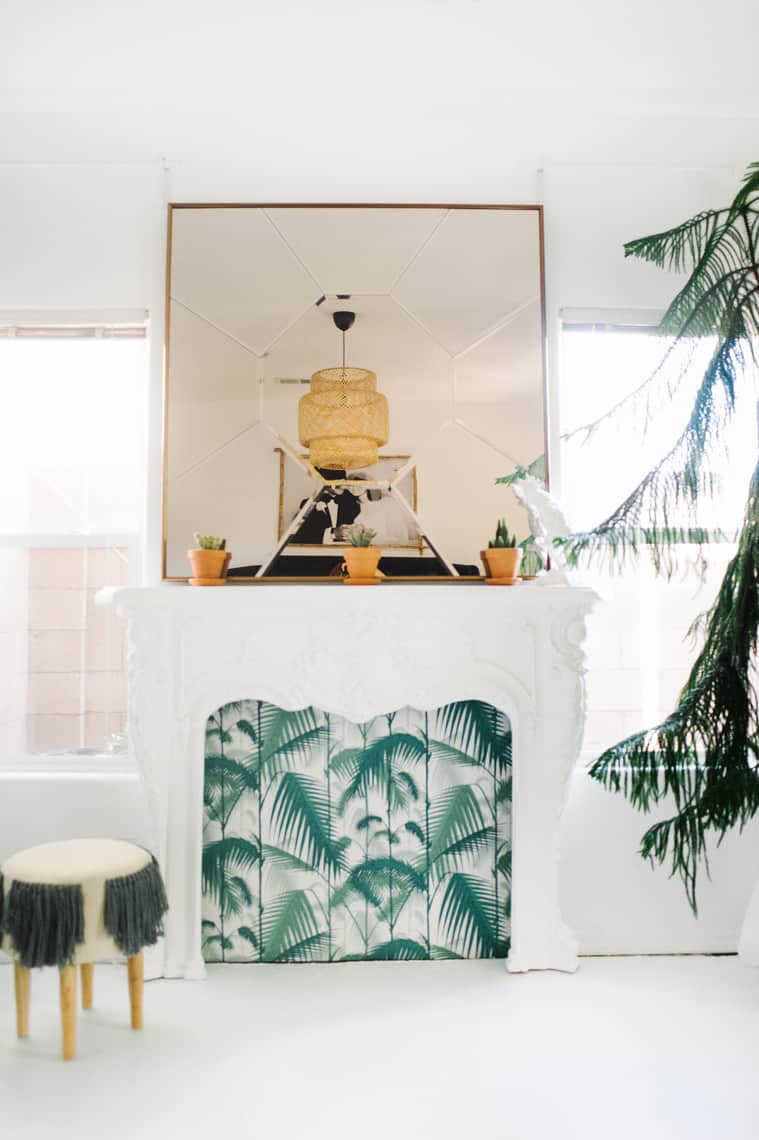 This is a great example of how rich colors can be a perfect addition to a neutral room.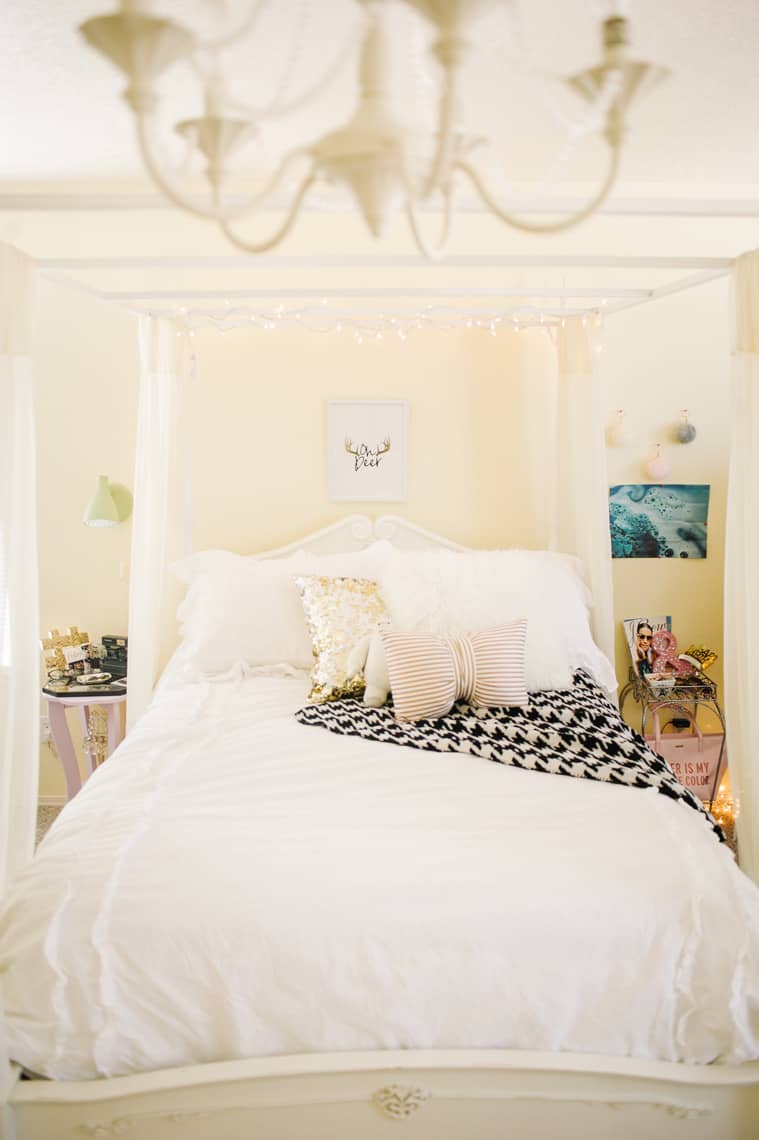 Of course I love a beautiful bright white room too!
If you think the inside is great, check out the outdoor space! How cute and cozy is this?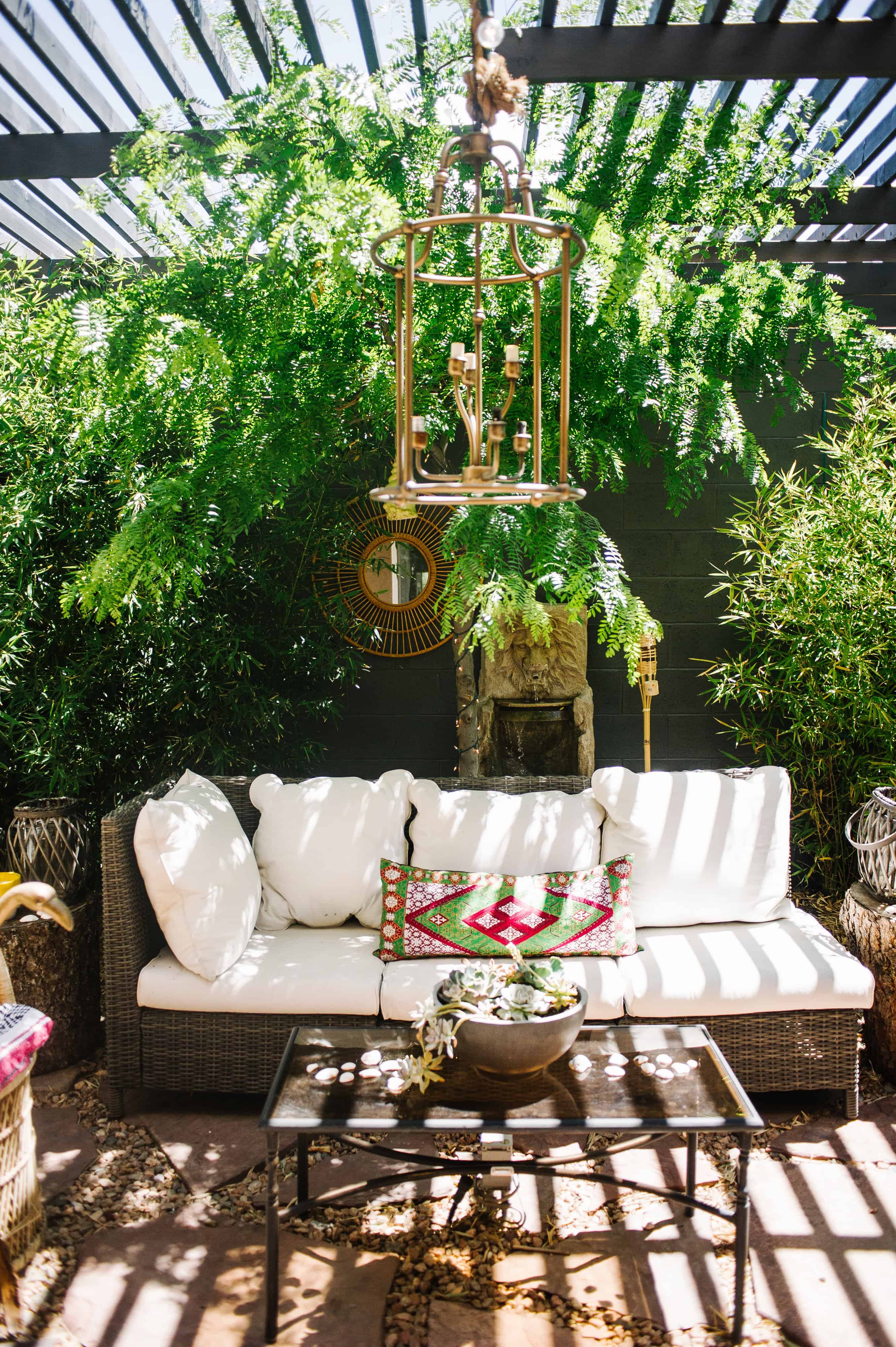 Photographer: Lisa Merino
So what do you think? This is such a unique space and I love exploring other people's style!
You can find Nichol on Instagram and read more about her home and family HERE. Thanks so much for opening up your home to us Nichol! It was truly a pleasure!
Stay tuned for gift guides and holiday fun this week!
Cheers!