Blogger Stylin' Home Tours: A Kid Friendly Christmas 2015
Good morning friends! If you're visiting from the incredible Makerista, welcome! Her home is a stunner, isn't it??
I'm so excited to share our kid friendly Christmas with you guys today! I actually revealed our Christmas living room a couple of weeks ago and since I hijacked the decorating this year I promised my son he could decorate his room any way he wanted :) Good thing we just barely finished his big boy room makeover for the One Room Challenge!
Welcome to my 7-year old's very first Blogger Styling' Home Tour…
We hung Santa's cookie plate on the wall to await the big day!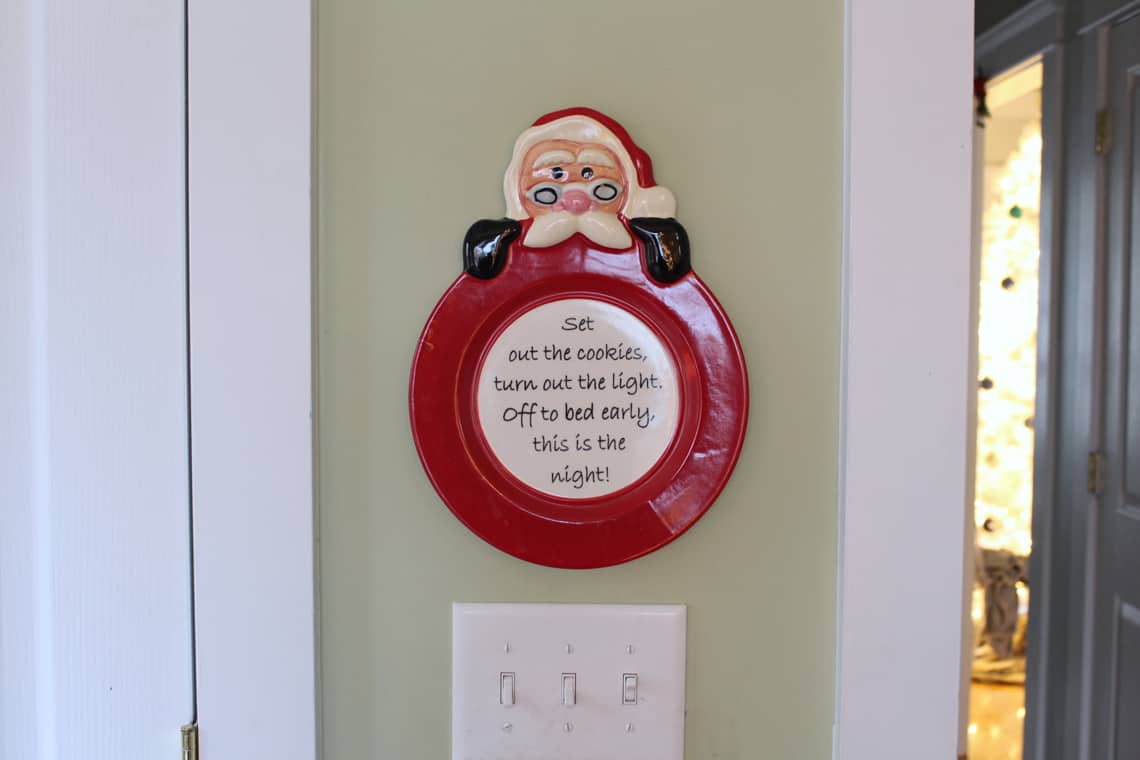 He wanted lights everywhere so we strung some twinkly lights around his bed!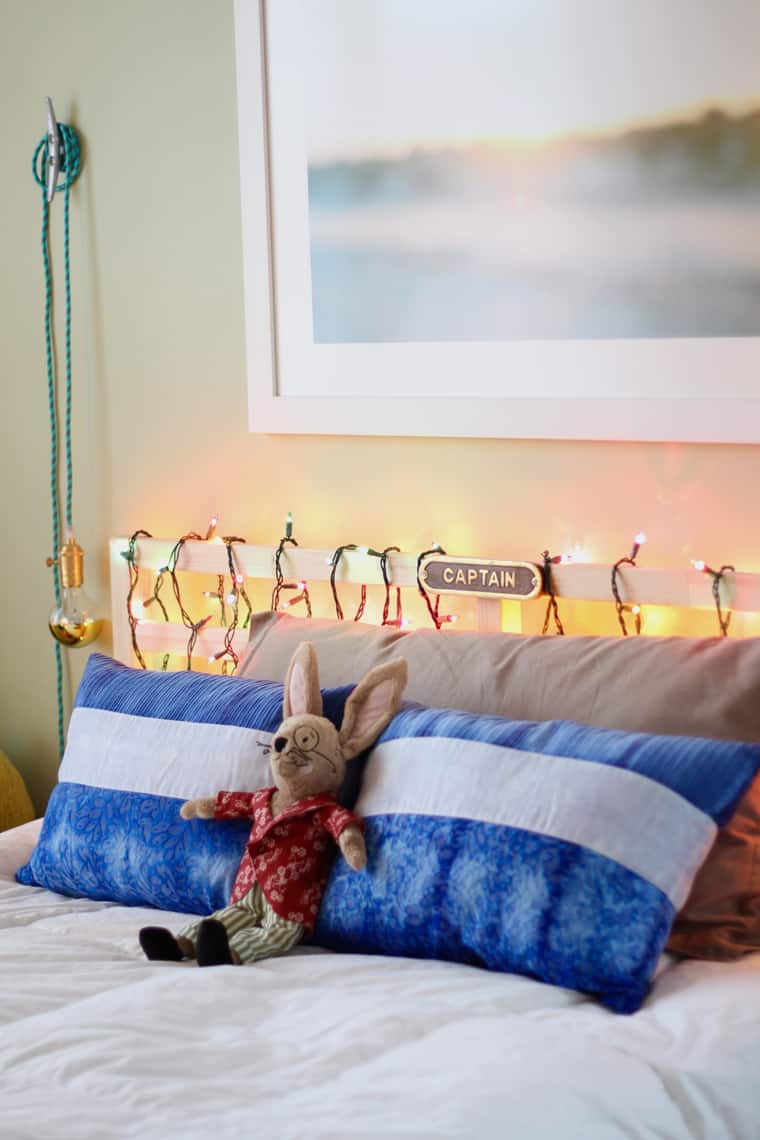 My son and I both like to put on our Santa hats on Christmas morning and this is usually the first thing he grabs when we bust open the box of decorations.
Since I opted for a white faux tree this year I promised him a real one. PSA: unless we go to a Christmas tree farm to cut down our own tree we ALWAYS buy ours from Food Lion! We picked out a small one this year but they have 7-9 footers and the price is always $29.99!
He chose all the ornaments and put them on himself. I think he got tired about half way through but he said he was done :)
A few more chotchkies on top of his dresser including our Russian santa and nesting dolls!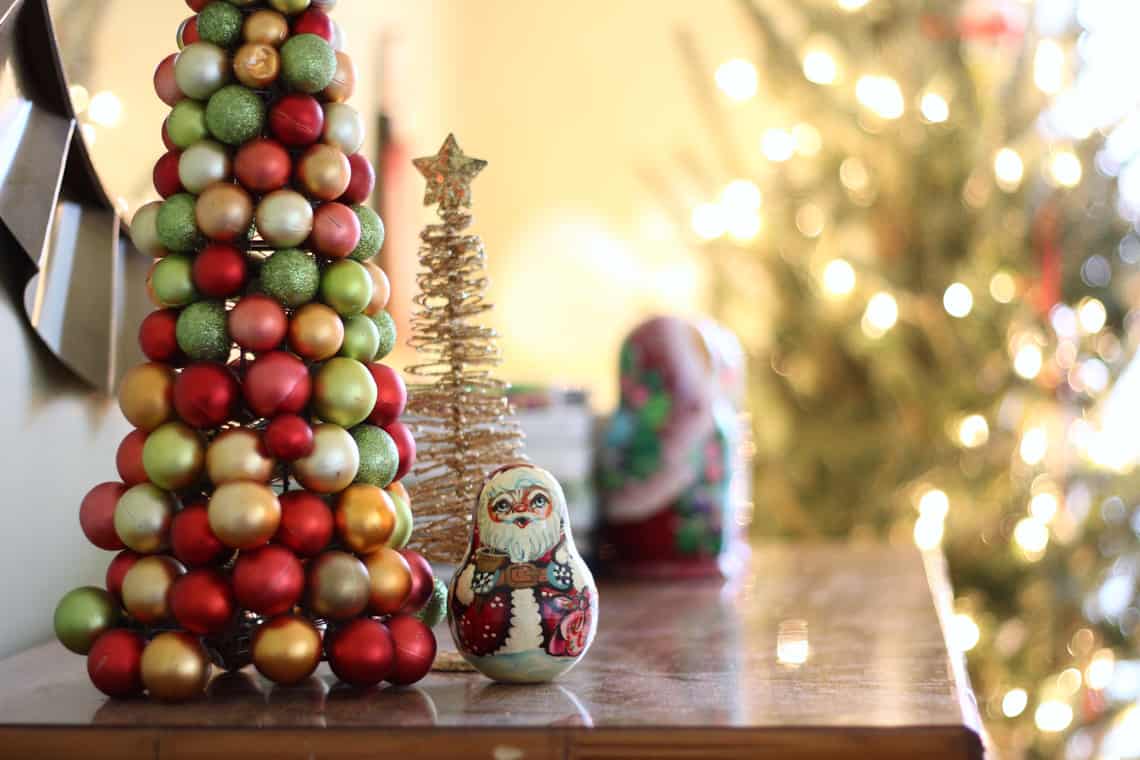 And an accidental pretty picture just because :)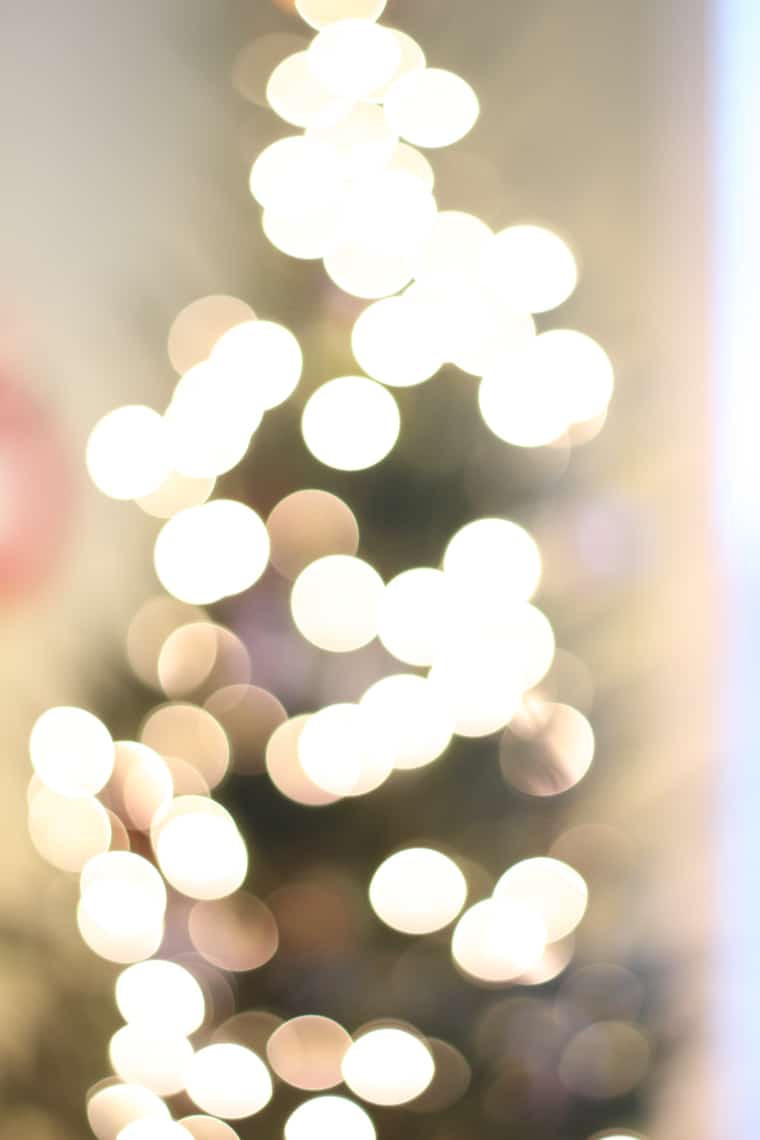 I think he did a great job don't you?!?! Ours is a 3-part Christmas tour this year and next week I'll be sharing our Christmas in the kitchen so make sure to check back!
And don't forget to head to Amanda Katherine's blog for the next step on the tour! You will not want to miss it!
Thanks to Lindsay of The White Buffalo Styling Co. for hosting this fun blog hop! If you missed the beginning of the tour you can start there. The rest of the schedule is below.
Enjoy the tour!!!
MONDAY:
Claire Brody
TUESDAY:
Simple Stylings
Amanda Katherine
WEDNESDAY:
Hunted Interior
Cuckoo 4 Design
The Chronicles of Home
Go Haus Go
Chic Little House
Burlap & Lace
My Fabuless Life
Desert Domicile
THURSDAY:
Rain on a Tin Roof
Michaela Noelle Designs
Dwellings by Devore
A Creative Day Blog
Restless Arrow
DIY Playbook
Julie Blanner
Craftberry Bush
FRIDAY:
Inspired by Charm
withHEART
Dimples and Tangles
SG Style
Brittany Makes
Place of My Taste
Eleven Gables
Primitive & Proper