Spring 2018: A Wannabe Minimalist Home Tour
Spring 2018: A Wannabe Minimalist Home Tour
Happy home tour day y'all!
If you are visiting from Decorating Delirium, welcome! Isn't Jennifer's home gorgeous?!?!
Home tour days is one of my favorites and this one is going to be slightly different! If you have been a reader here at least the first of this year you probably know that I have decluttered and removed some of the decor that I didn't absolutely love. Well, it's three months later and I have yet to put anything back.
Today you get to see our home in it's minimalist state and I have to say I'm kind of loving it! I think we breathe better with more open space and less stuff around. I even toned down my 9-year-0ld's room quite a bit and he hasn't complained at all. We've talked about decorating more and he's not that into it (shocker!) so I decided to leave it for awhile, at least until we find decor or a theme he really loves.
I wouldn't call myself a minimalist just yet but I find that I'm leaning more and more in that direction the older I get. I'm not sure if it's because I just get tired of putting things away or that it makes me feel more at peace or both. But either way, the more I read about minimalism and study minimalist spaces the more I wannabe one :)
You also probably know that I'm not a huge seasonal decorator. I like to swap out a few pillows and throws here and there, but I primarily bring change through seasonal flowers or greenery or a fun table table setting.
Well, let's get to it!
Living Room + Entryway
Shop our living room:
[show_shopthepost_widget id="3071827″]
Our coffee table was fun DIY project and it's still going strong!
Say hello to Mr. Grits, king of the Hogan household!
Dining Room/Bar + Kitchen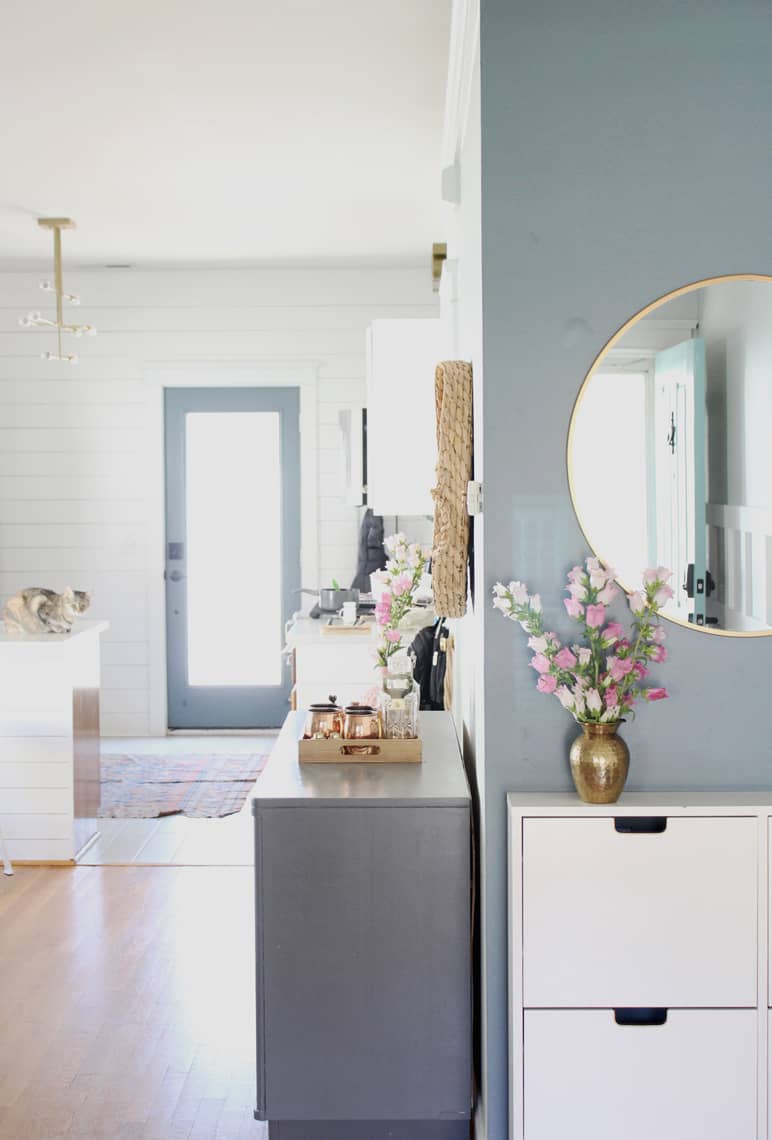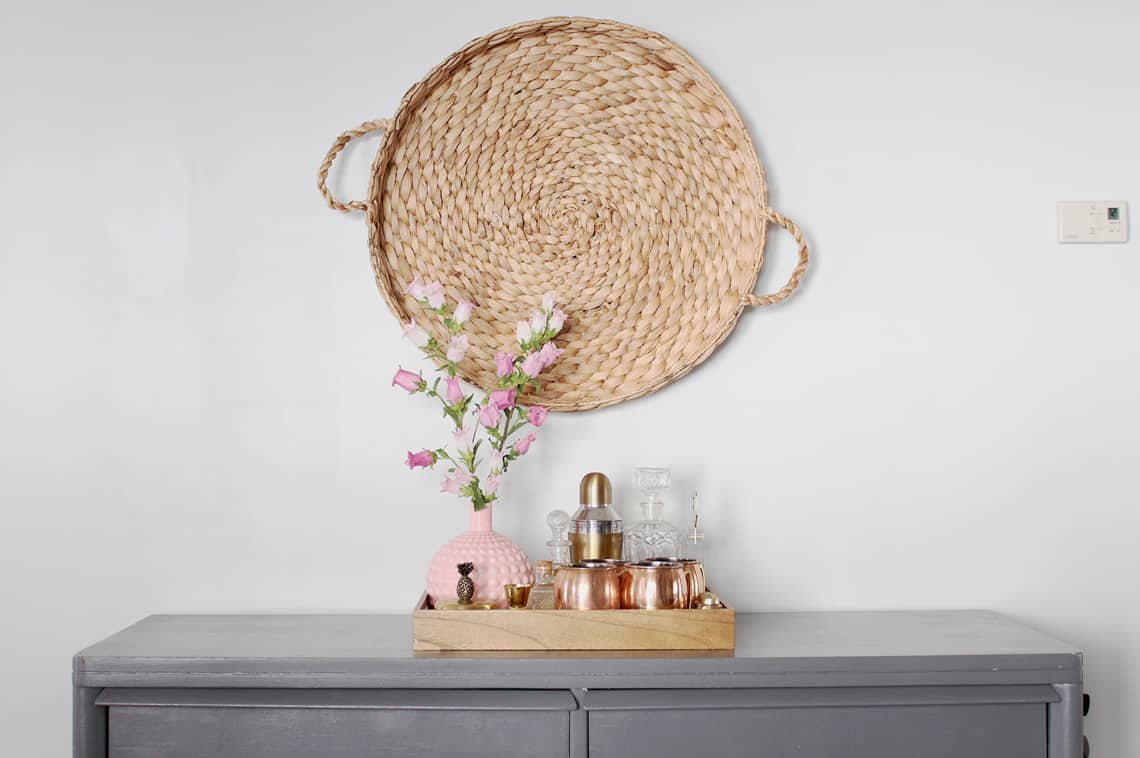 Shop our kitchen:
[show_shopthepost_widget id="3071829″]
Shrimp is out sweet girl and she loves standing at attention, waiting for her next orders :)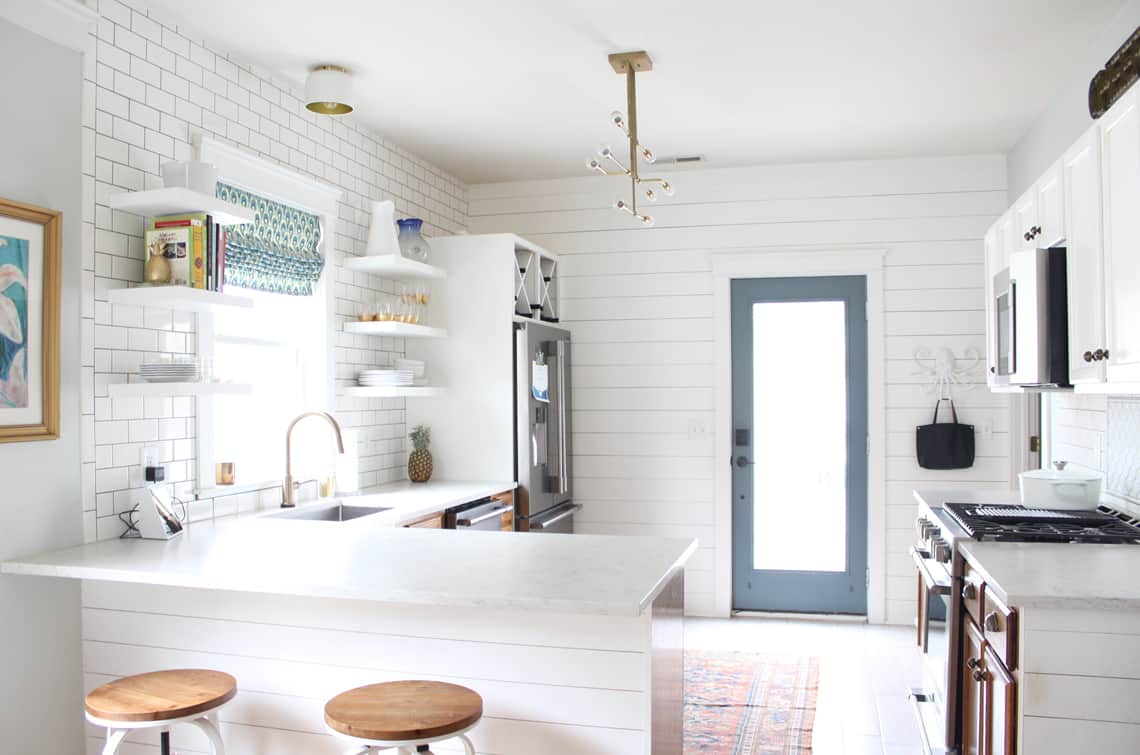 Our kitchen renovation was one of my favorite projects and major labor of love!
My Son's Room + Bathroom
Shop our downstairs:
[show_shopthepost_widget id="3071881″]
Master Bedroom + Bathroom
Shop our master bedroom:
[show_shopthepost_widget id="3071836″]
This is my infamous coffee station in our master bedroom which was one of my early posts on the blog.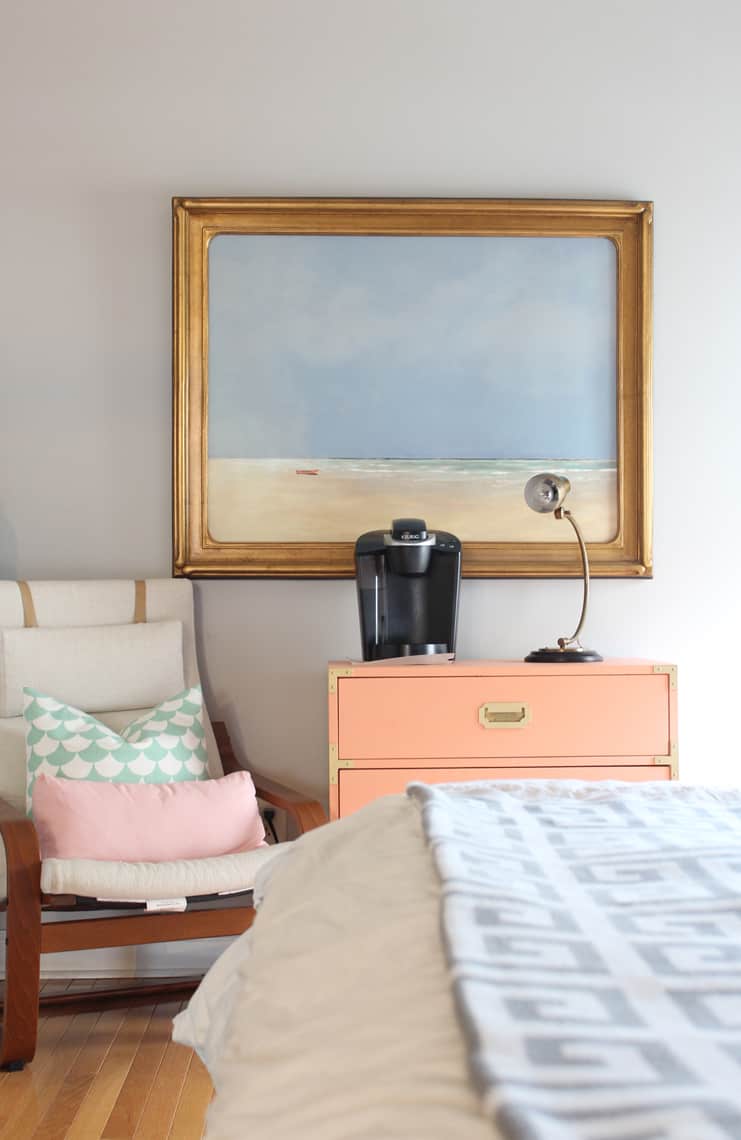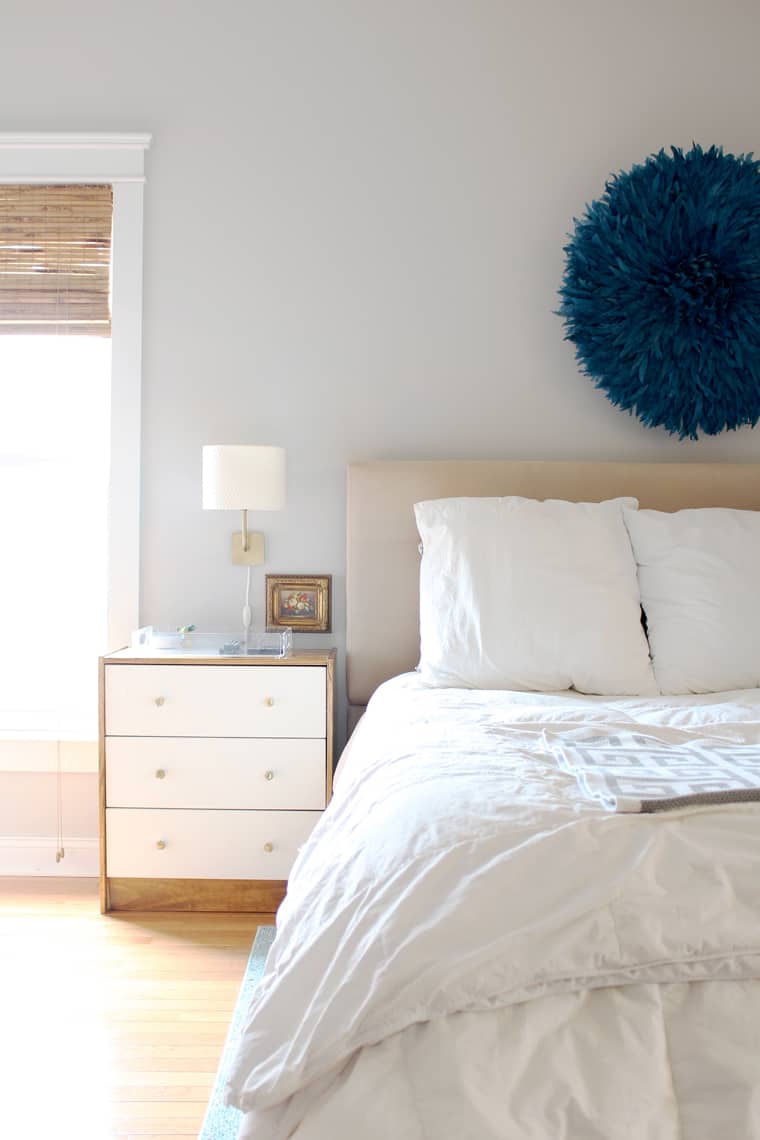 Our master bathroom project was the most recent makeover and if you would like to check out the before and afters click HERE.
Shop our bathroom:
[show_shopthepost_widget id="3071850″]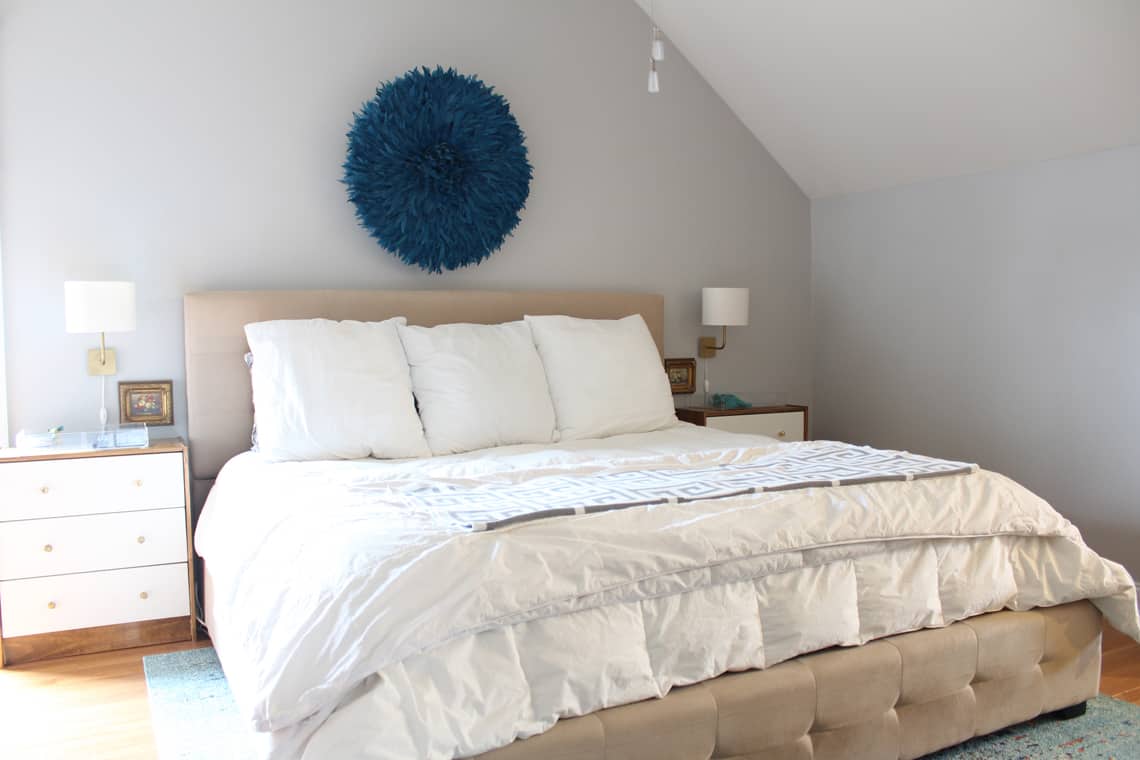 I'm a sucker for a good gallery wall and it was my mission to make this one in my master that surrounds the TV awesome!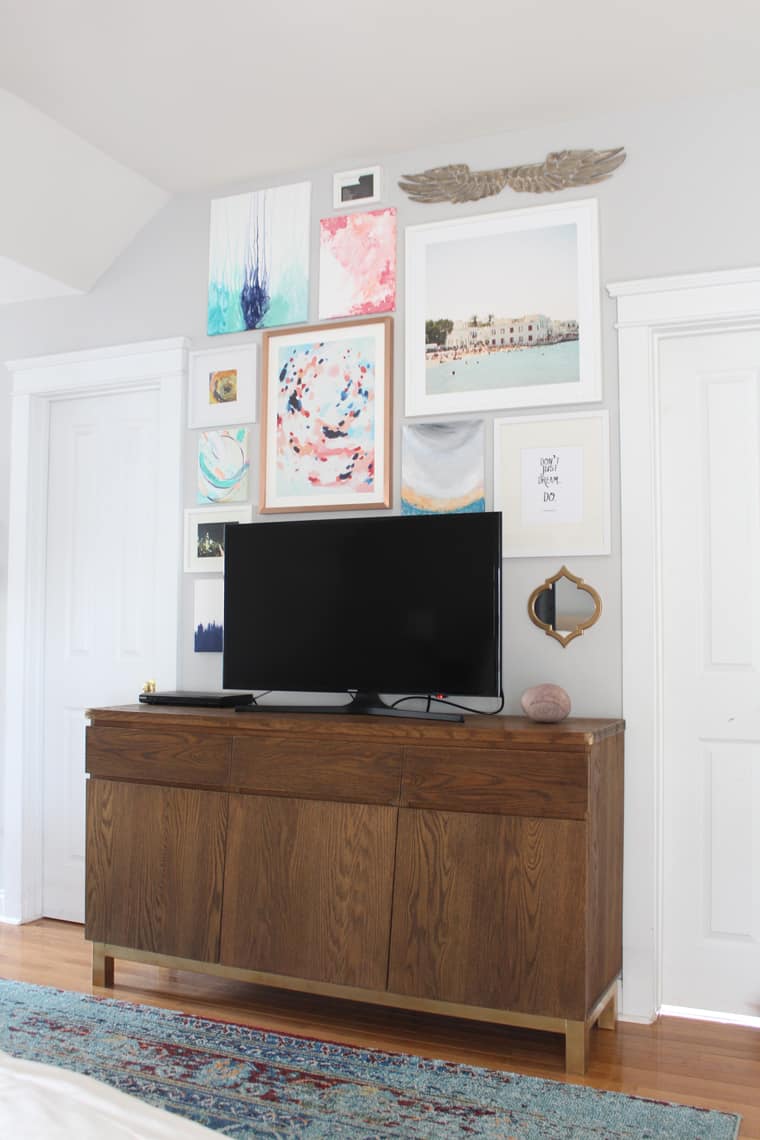 So what do you think? Can you tell it's a bit more minimal than usual?
Make sure to head over to Rhoda's (Southern Hospitality) next and visit the rest of the amazing tours! The lineup is below:
PLEASE BE SURE TO VISIT ALL OF THE WONDERFUL SPRING HOME TOURS!
Monday, March 19
Tuesday, March 20
Wednesday, March 21
Thursday, March 22
Friday, March 23
Cheers!