Home of the Month: A Downtown D.C. Gem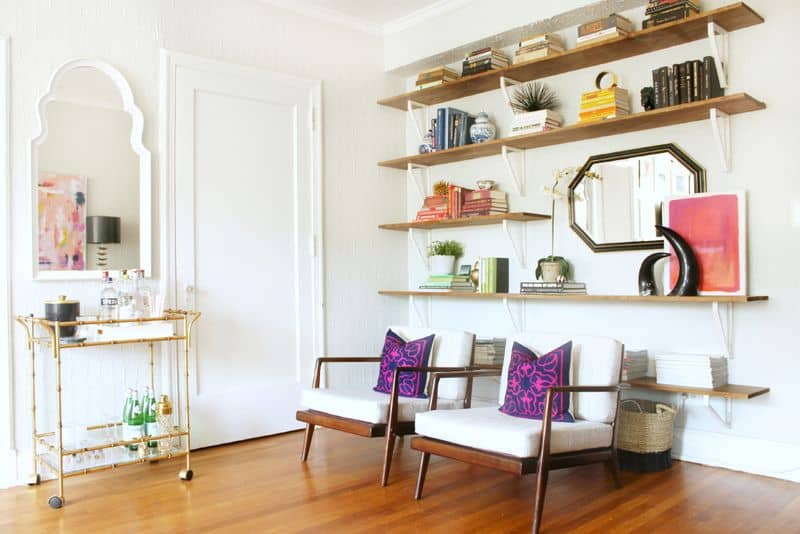 I must be living vicariously through lovely ladies who maintain stylish residences in fun, downtown cities lately! Make sure to check out Tiffany's 100+ year hold apartment in Toronto that I shared last month!
TODAY I'm so excited to share the D.C. pad of my friend Shannon of Shannon Claire Interiors and the Burlap and Lace blog! Shannon is an incredible designer and and all around cool chick! It's fitting that I'm sharing her tour today because I am playing tourist in D.C. with my mom and son before I tackle the big Lowe's Spring Makeover in Alexandria this weekend! I hope to be hanging out with Shannon tonight at a fun D.C. social event that just so happened to work out in my schedule!
***
Here's a little about Shannon and her digs:
"I live in Washington, DC, in a one-bedroom apartment in a pre-war building that overlooks the National Zoo with my husband, two cats, and furry pomeranian. We love living in DC because the city is chock-full of history, art, music, and great food. There is a thriving creative scene beneath the city's political exterior. I am constantly inspired by the creative entrepreneurs here. My decorating style could be classified as colorful, comfortable, glam- I love bold patterns, classic lines, and chic metals- I try to mix it up in my home as well as my clients' homes! Why not have a little fun with it? :)
***
Shannon's home has been featured all over the place from Glitter Guide to the Washington Post and you can surely see why! Now without further ado, welcome to her home…
This is one my favorite gallery wall inspirations!
How cool is this sunburst mirror on a pink ceiling? I'm loving the sneak peek into Shannon's amazing dining room?!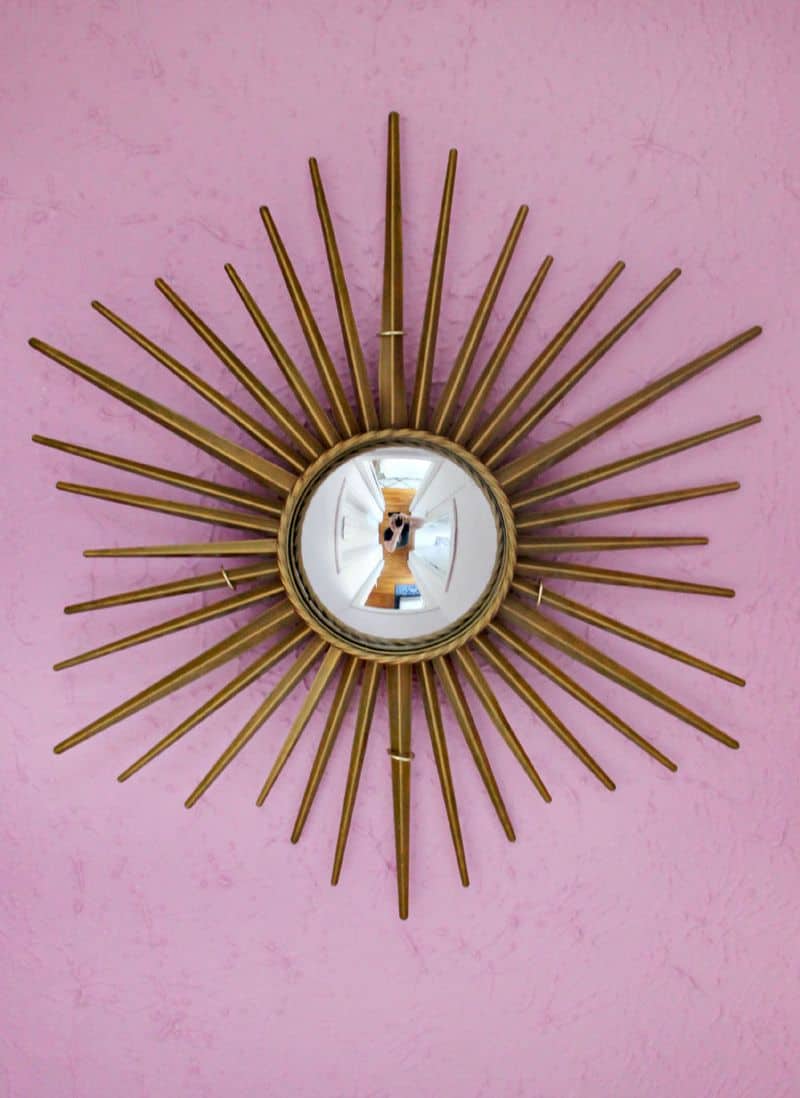 The eclectic simplicity of this bedroom is perfection! Excellent pattern mixing.
Oh, hey there sweet pup!
Shannon is so stylish even her jewelry looks chic!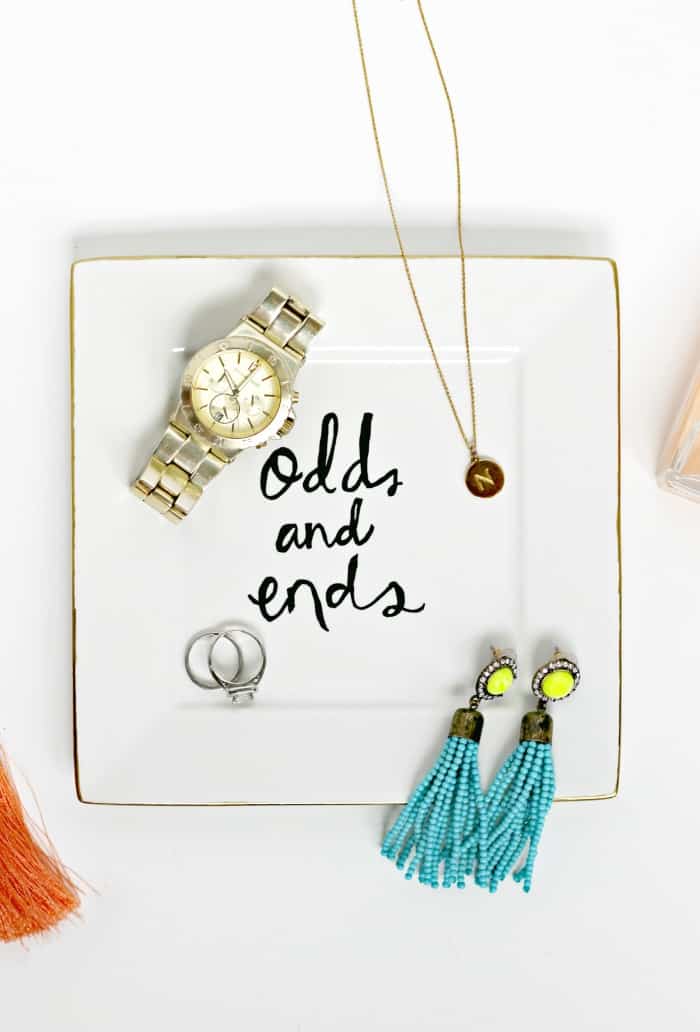 Um, stocked bar in a vintage cart, yes please!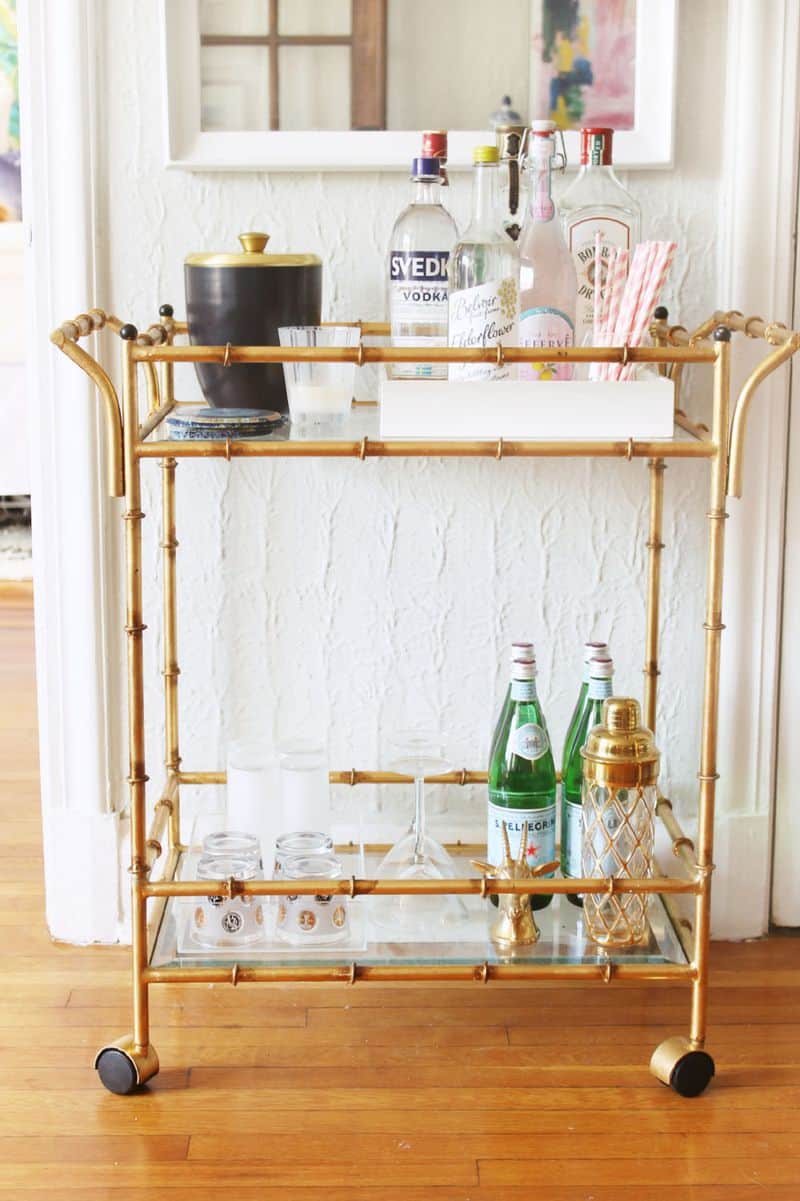 I do a double take every time I see these black walls in this bold dining room!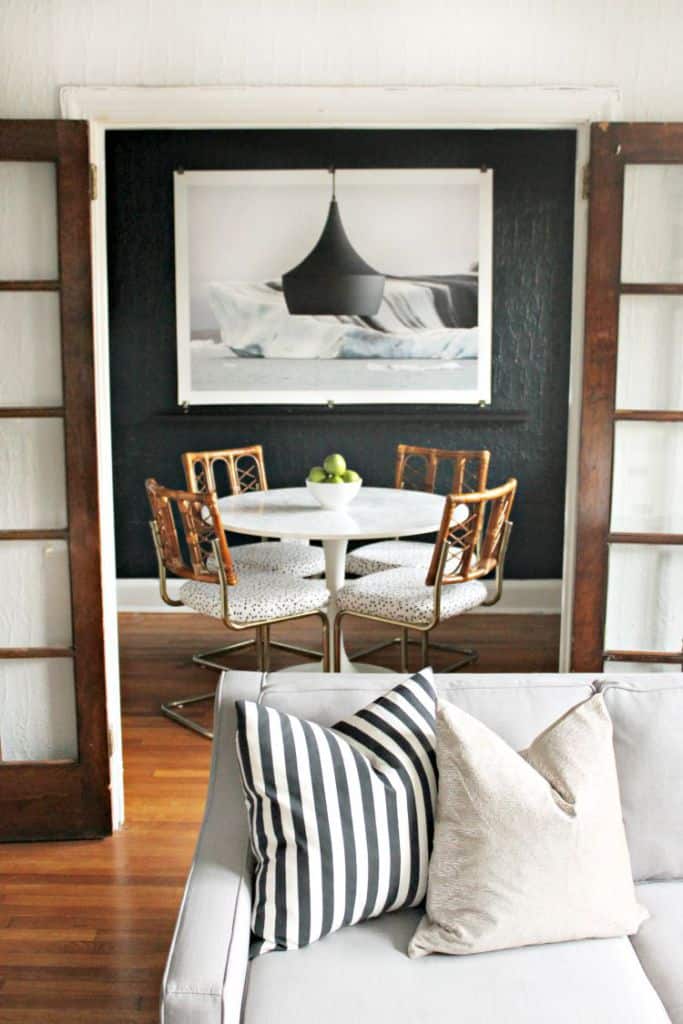 And how would you like to work in this mod office space?
Okay, how chic is this place y'all? Shannon, I'm in awe of your skills! You guys make sure to check out Shannon's portfolio and her blog! She is a must-follow for sure! Thanks girl for letting us crash your pad!
This city is so vibrant and beautiful (in the Spring especially) and I can only image how fun it would be to call this place home. We are out and about hitting all the museums, food spots and monuments and I'll be bringing it all to the blog soon! Make sure to follow along on Instagram and you can find us on Snapchat too at simplestylings!
Cheers!