Home of the Month: A Chic Toronto Apartment Tour
Boy, do I have a treat for you today! I'm SO excited about this Home of the Month tour!!! I've never featured an apartment before but this is the chicest of the chic! My sweet friend Tiffany, of Tiffany Leigh Interior Design, is incredibly talented and has style at the wazoo! She is an interior designer with the Sarah Richardson design team and also writes a blog! How she has time for that I have no idea?!?! :)
Tiffany was gracious enough to open up her home to us and here's a little about her place! This gorgeous abode is a small one bedroom apartment packed with style in the heart of Toronto. The building is a 3-story walk up that is over 100 years old. It's only about 650 sq.ft. but it's got tons of character from the old wood floors to the picture frame moldings and beautiful fireplace.
So what are we waiting for? Let's do this…
I am LOVING her use of color and pattern! And those chairs…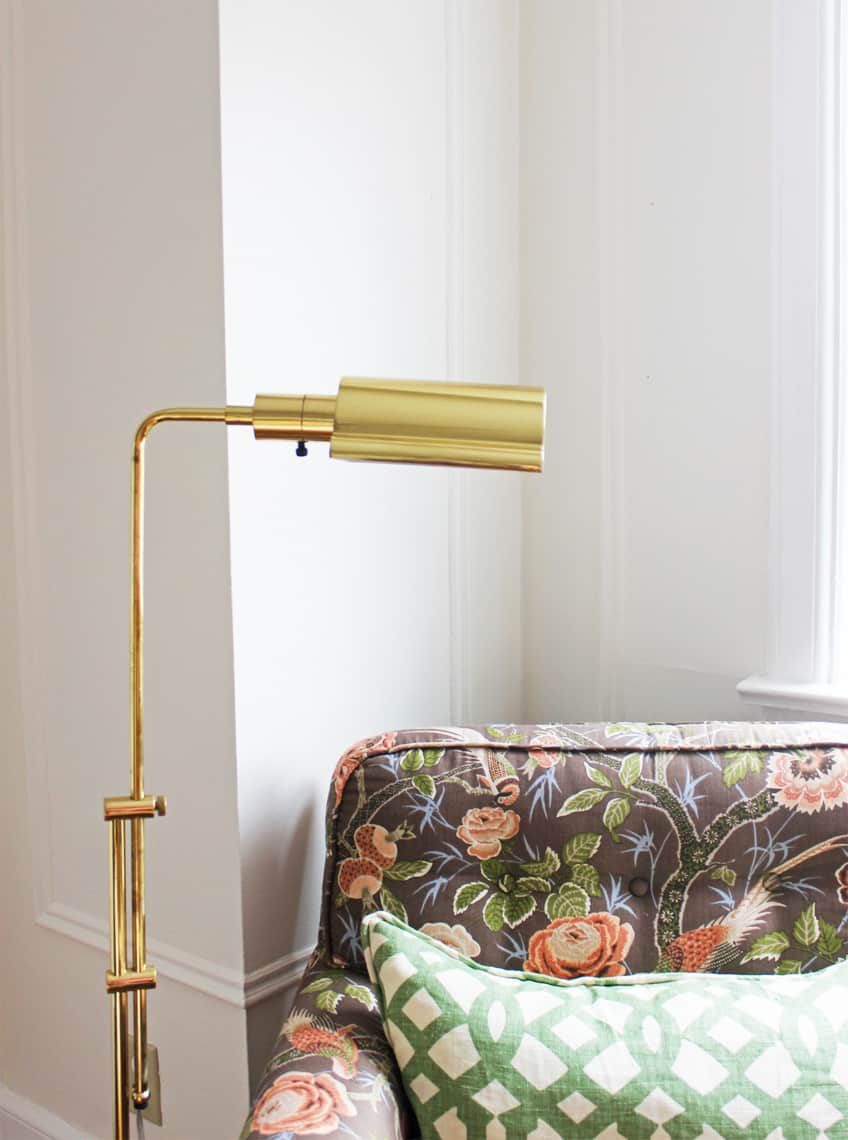 What a great use of space in the entryway with this bamboo piece.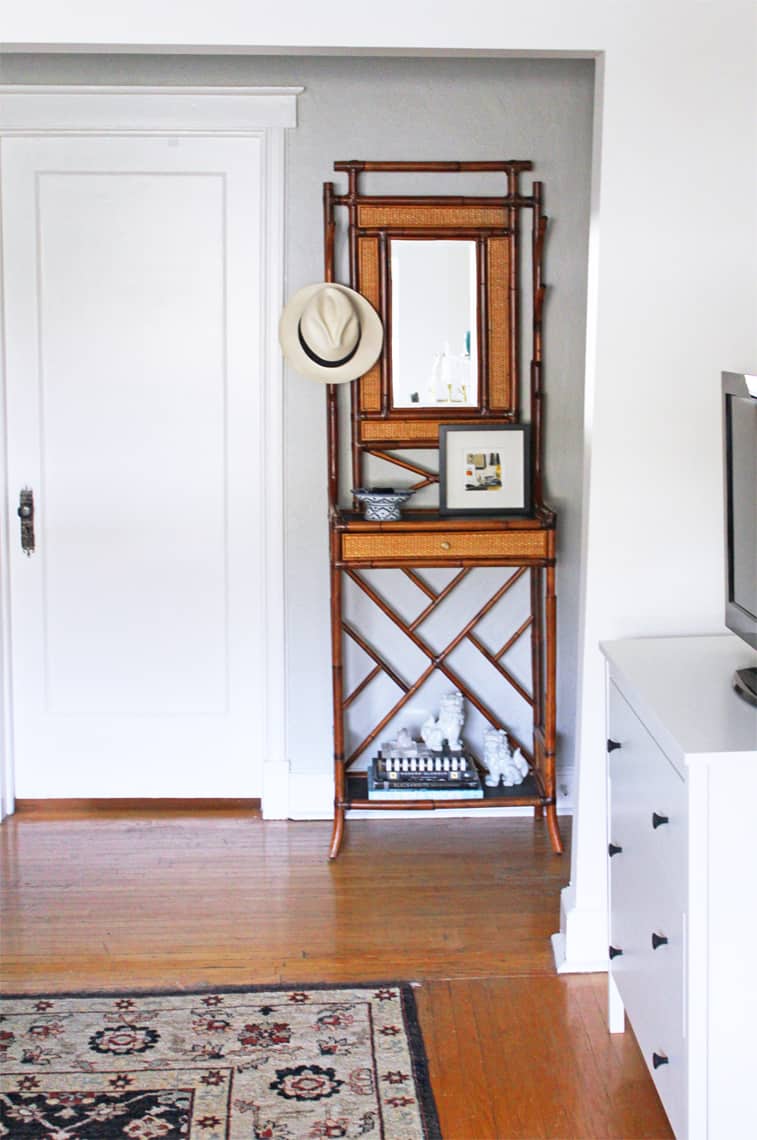 Colors after my own heart!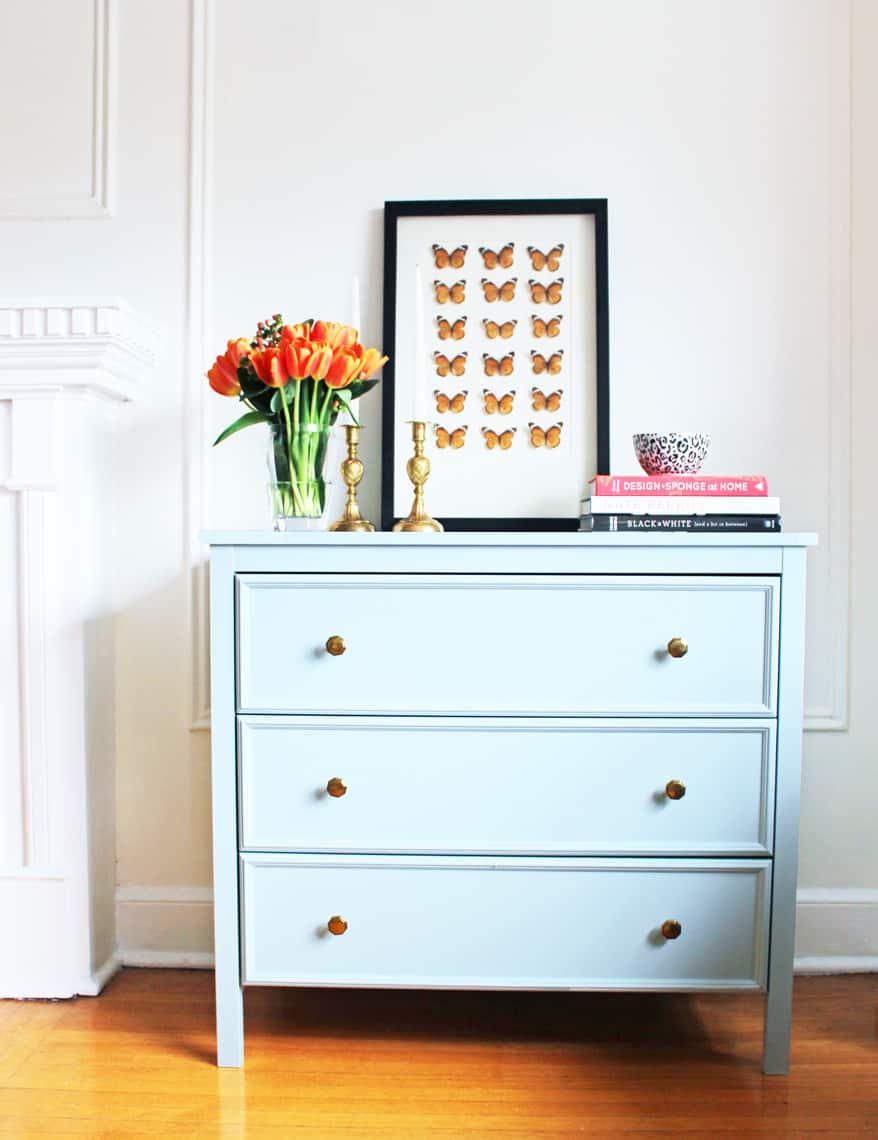 How stunning is this mirror?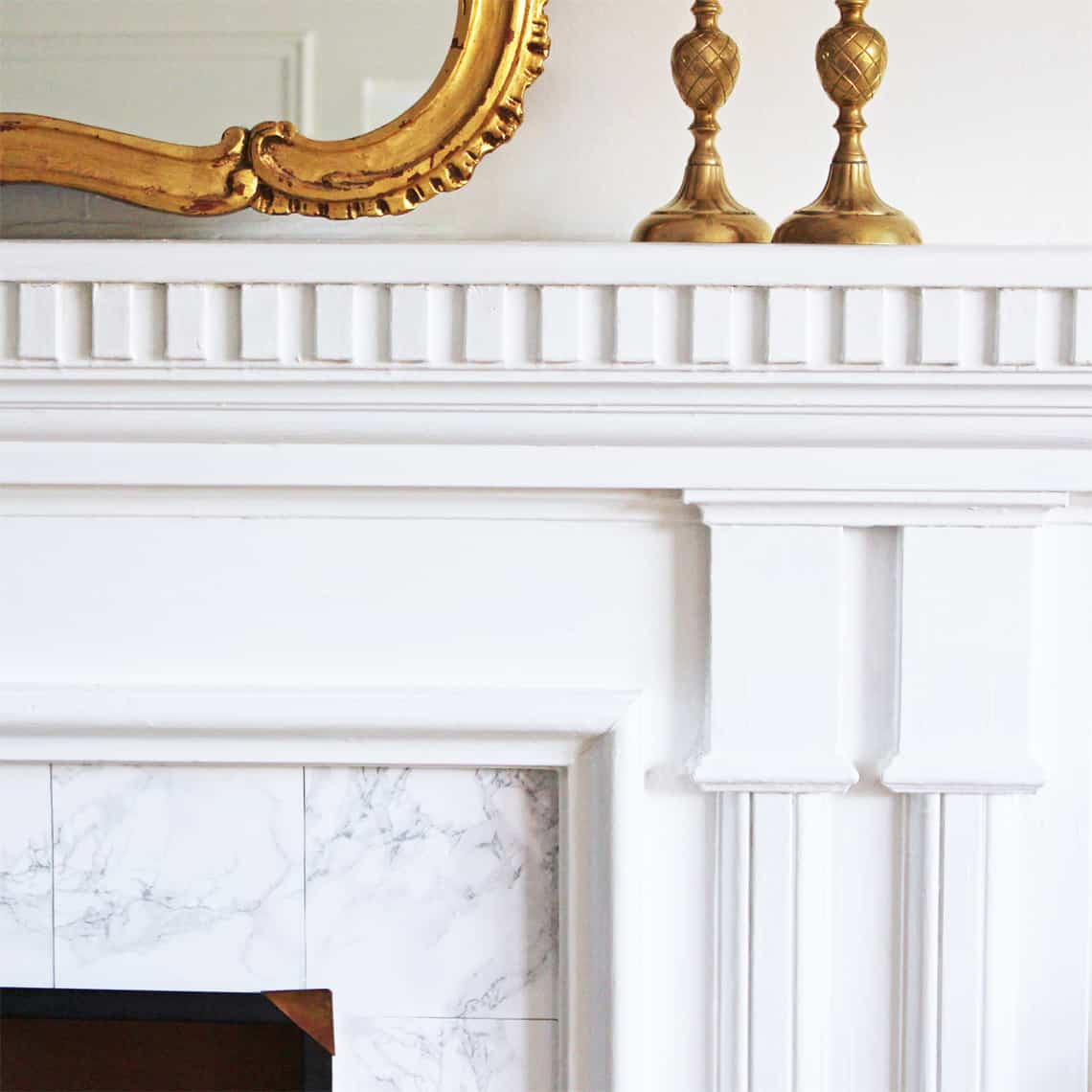 Tiffany does an amazing job mixing styles and this leopard pillow is the perfect addition!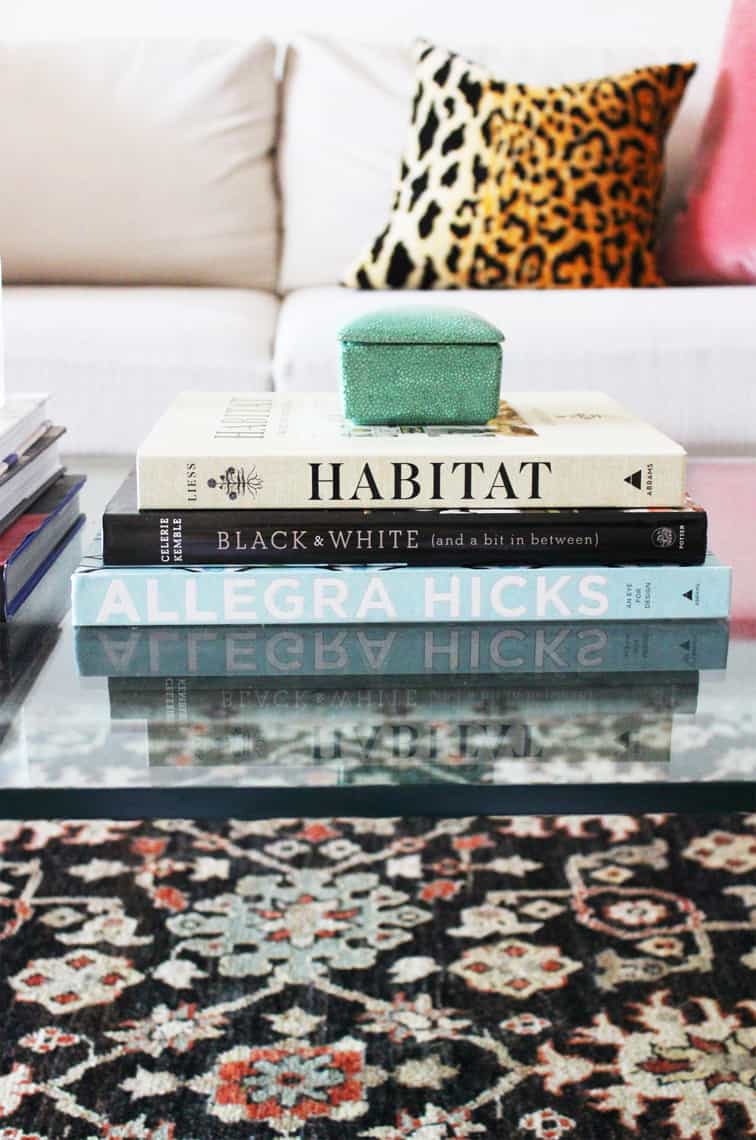 Every chic apartment needs a fully stocked bar cart.
Needless to say I have no words to describe these impeccably styled bookshelves!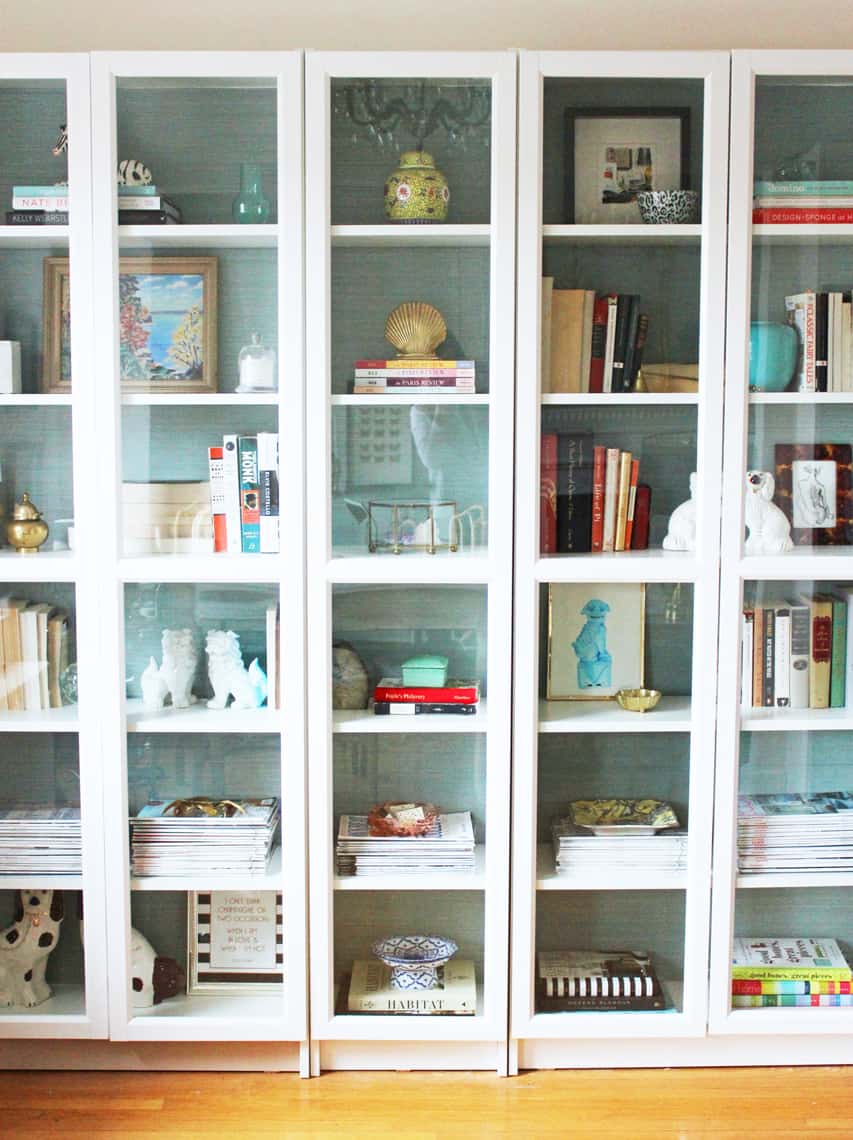 Even the bathroom is adorable!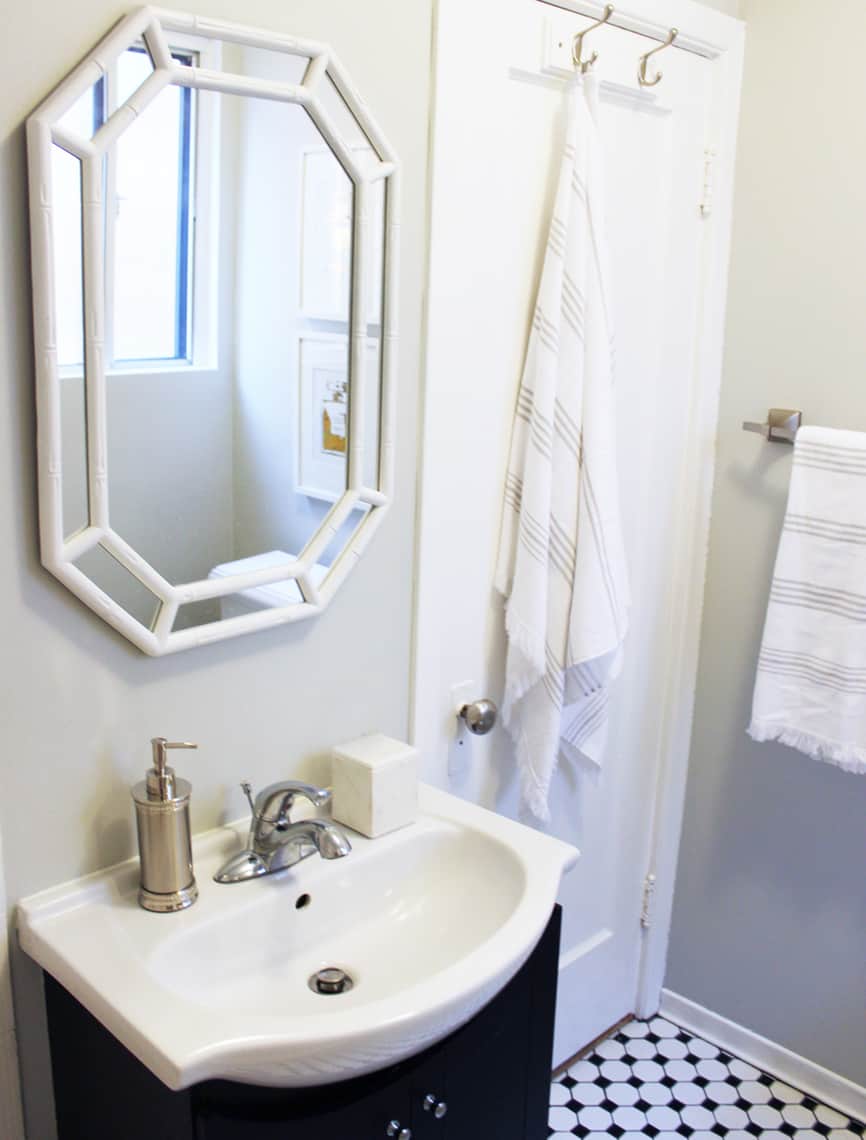 I love the classic black and white tile and the tassel shower curtain.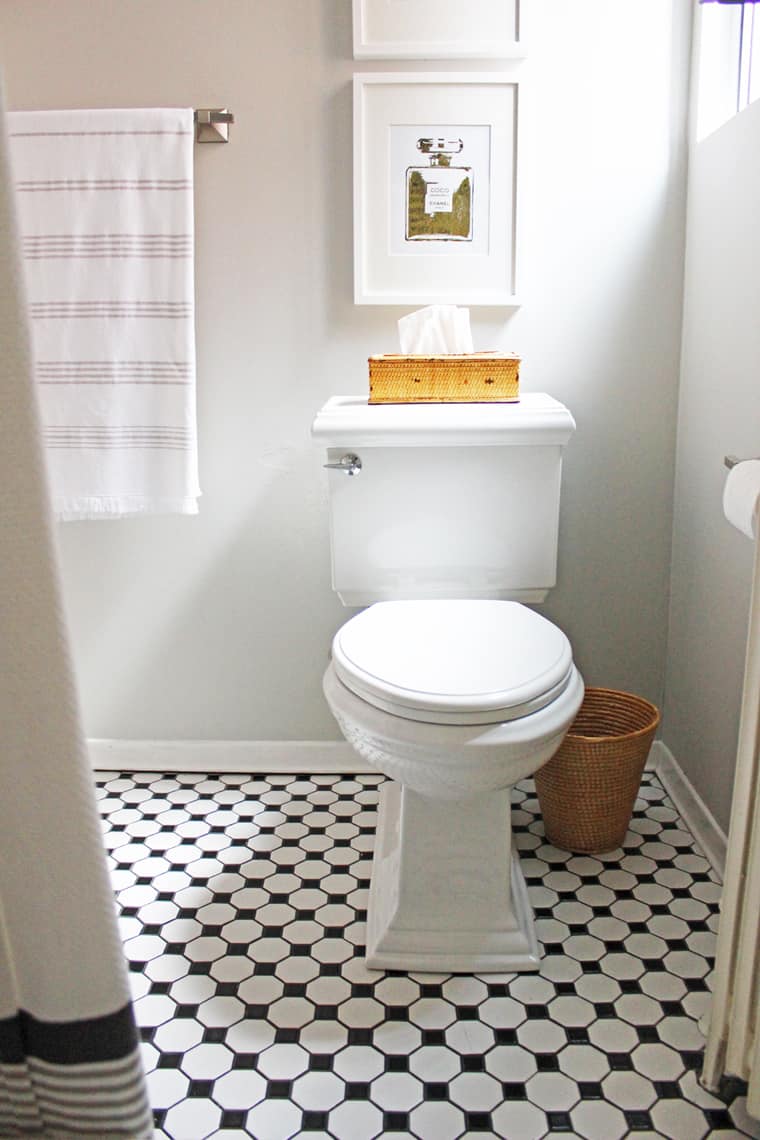 Au revoir friends! I think I'll grab that hat on the way out!
Okay, I'm DYING to know what you think! What I would have given for this to be my apartment in the city! Make sure to check out Tiffany's blog  and she is definitely one to watch on Instagram too!
I'm so glad you guys are here and I really hope you love the Home of the Month feature! I look forward to this post each month and it makes me happy that you do too!
Cheers!