A Modern + Neutral Masculine Bedroom Design
A Modern + Neutral Masculine Bedroom Design
Happy Monday friends! I hope you had a awesome weekend!
Monday definitely came too soon because I spent most of the yucky-weather weekend here working on my taxes (YUCK!) so I'm pretty pooped! But I decided to pop in with a quick design board for the next design project in the pipeline.
We're currently re-designing Kevin's master bedroom and I just finished up the final inspiration board. He wanted a neutral color palette with some masculine touches but not too overly bachelor pad-esque. We also didn't want to break the bank so I think you'll find most of the pieces here are pretty budget friendly!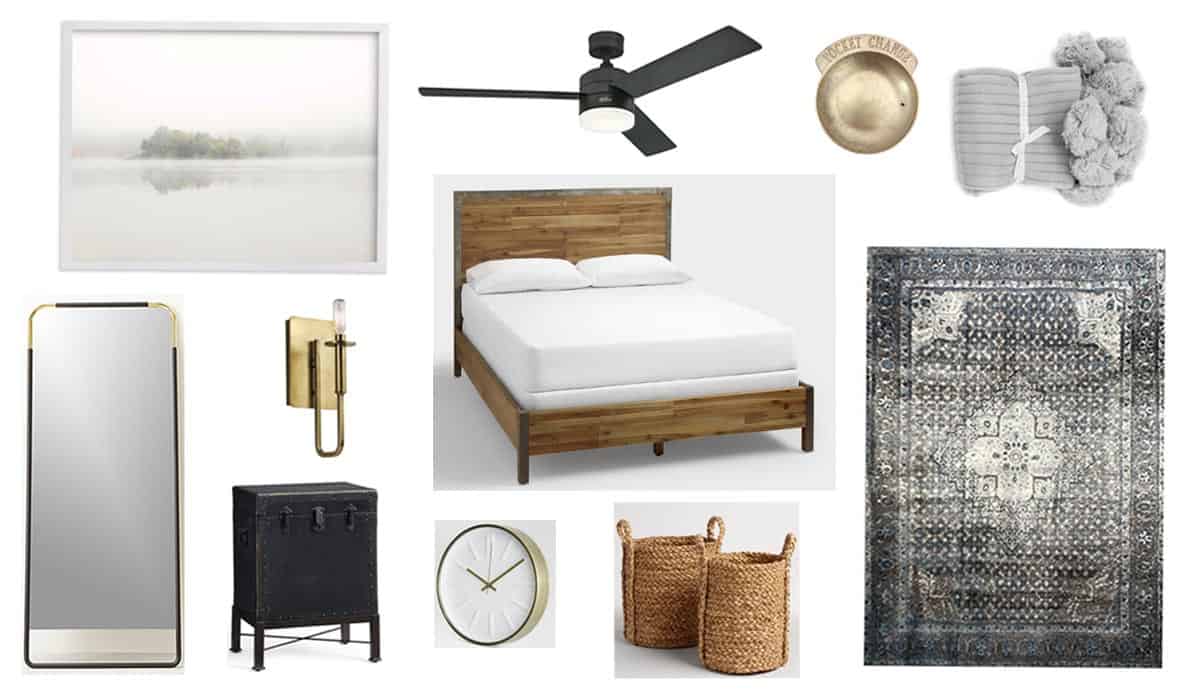 Shop the design board below by clicking on the images:
[show_shopthepost_widget id="3076156″]
I use this rug in so many of my design boards because it's the perfect pattern and color and it gets great reviews for the price. We found this awesome wood plank bed on sale that is perfect for Kevin's medium size room. I'm obsessed with this island lake art print! The modern sconces and fan pull the look together with a few other accessories that add touches of softness and texture. The mirror and nightstands are the two splurges in the room so I may keep searching for cheaper versions, but they were so unique that I had to use them! We'll also be including his new Solay mattress that I can't wait to unveil it along with before and after pictures.
I hope you have a great week! And remember, I'll be introducing our new eDesign services soon so if you are in need of a design board customized for your space shoot me an email at [email protected] and I'll put you on the waiting list. I'll only be taking on 4 designs per month so don't wait too long!
Cheers!