HOM: The Unique Home of Melissa from Polished Habitat
HOM: The Unique Home of Melissa from Polished Habitat
Happy Home of the Month day friends!
I hope you're all having a great week! I can't believe that March is coming to an end and we're just a few days away from Spring Break! Before you know it school will be ending and the heat of the summer will be be upon us…although I wish we could go ahead and get a little of that heat in advance (what's going on with the nasty weather NC?)!!
We'll be headed south to Ocean Isle Beach (check out the #OIBHappy Home of the Month tour HERE) for a little relaxing time away from the daily grind so stay tuned for some family beach related pics on Instagram and Facebook.
Now let's get back to the important stuff which is the gorgeous and unique home of my friend Melissa from Polished Habitat! I met and have known Melissa through the wonderful world wide web and I have admired her informative blog posts and accessible DIY projects from day one!
A few of my favorite projects off the top of my head are her office makeover, her One Room Challenge master bedroom (how cool is that wall treatment) and the incredible pantry organization project. I think we both share the same passion for style AND function and Melissa is a great resource f0r organization projects too!
Now with out further ado…
Enjoy the tour!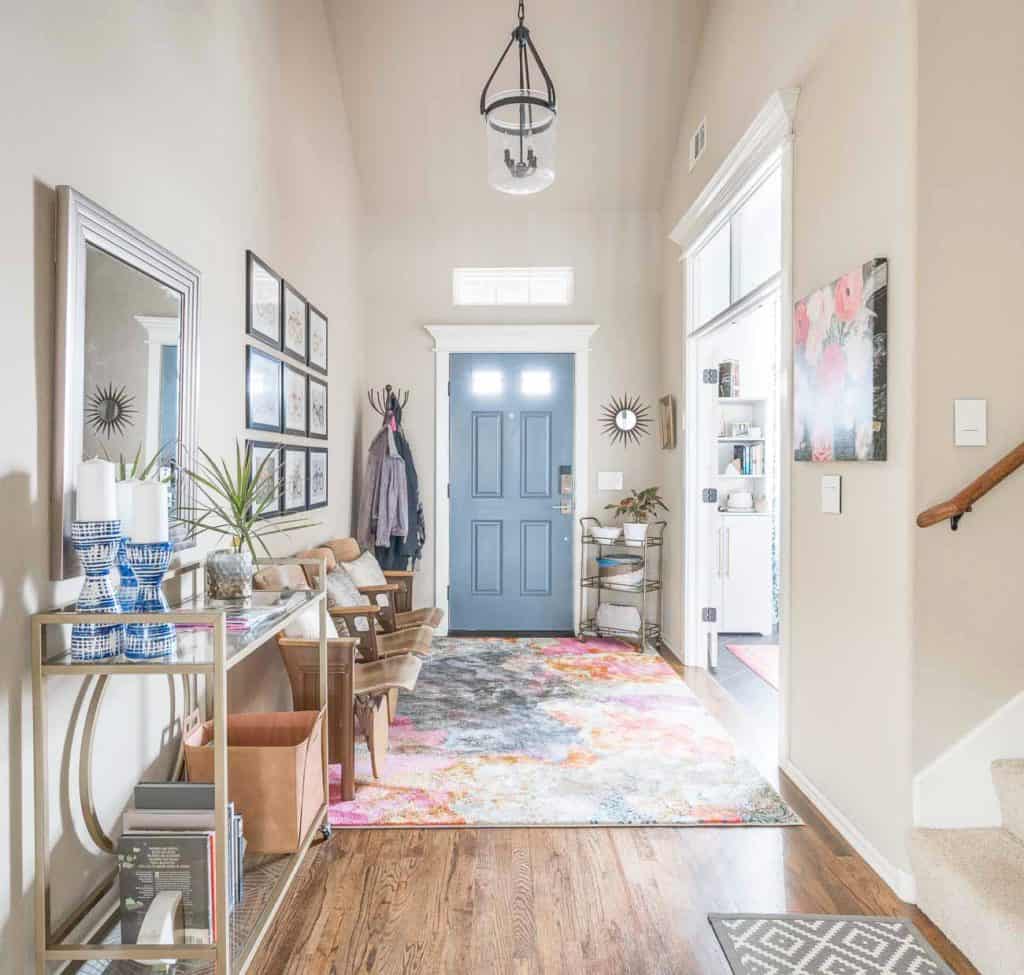 Melissa's entryway is so bright and cheerful! I love the rug and the cool stadium seats!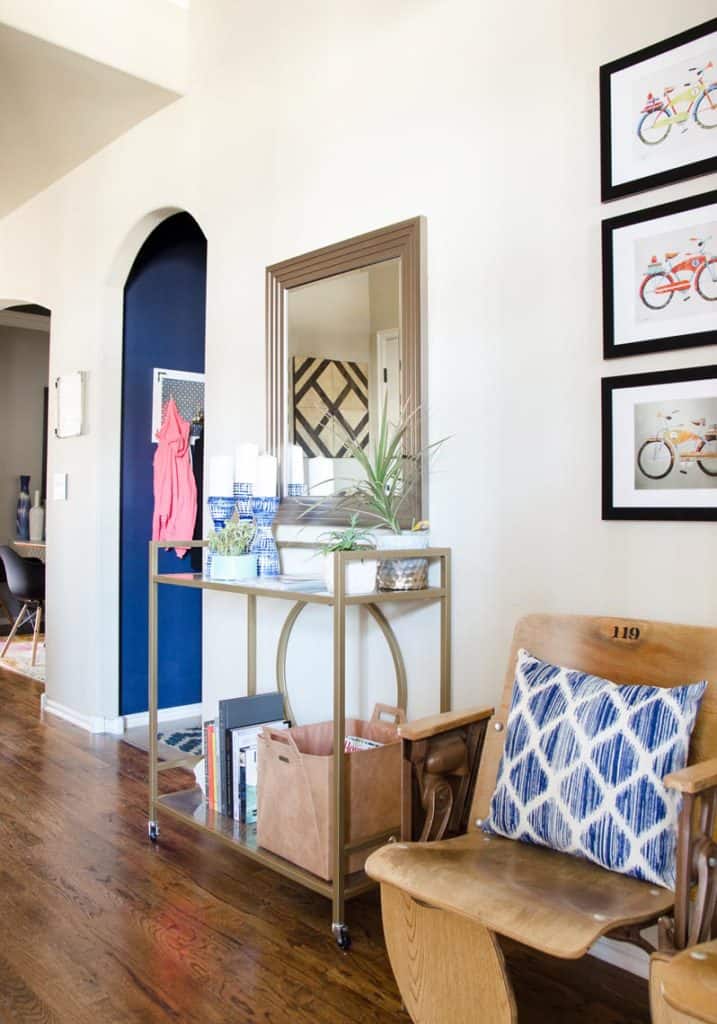 Melissa does a great job of adding pops of color throughout the neutral backdrop with art and accessories.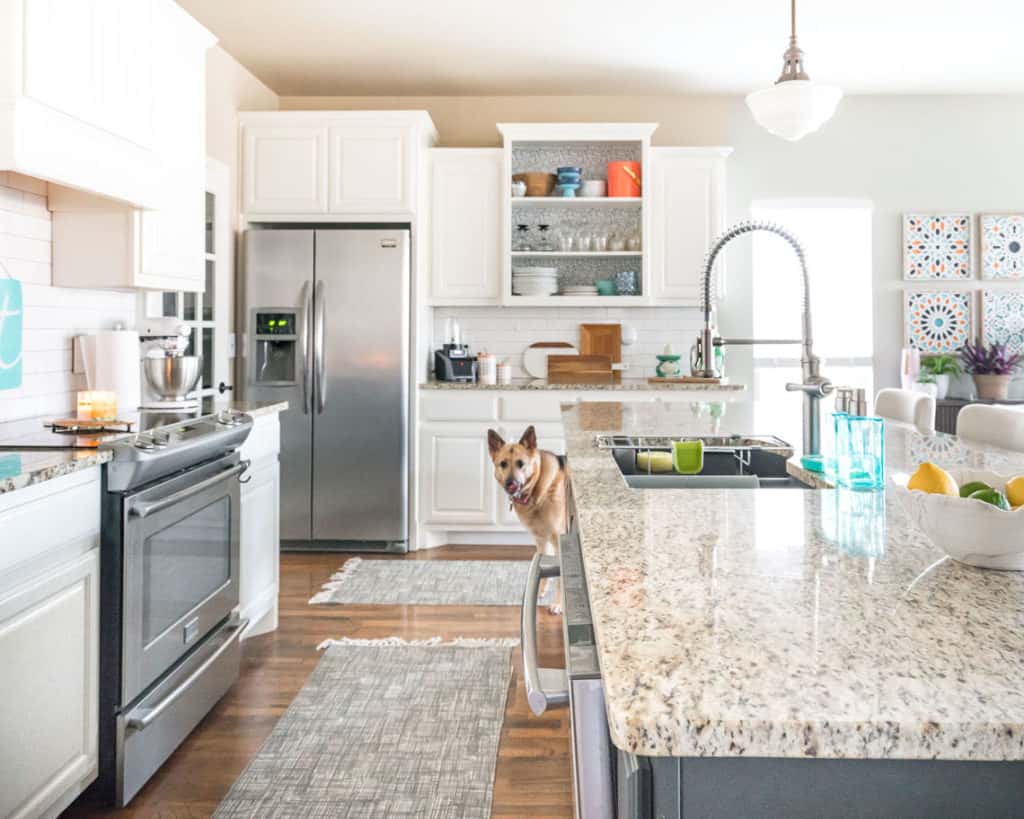 This is her amazing pantry that I was talking about! I wish my pantry had cabinets, a chalkboard wall and penny tile!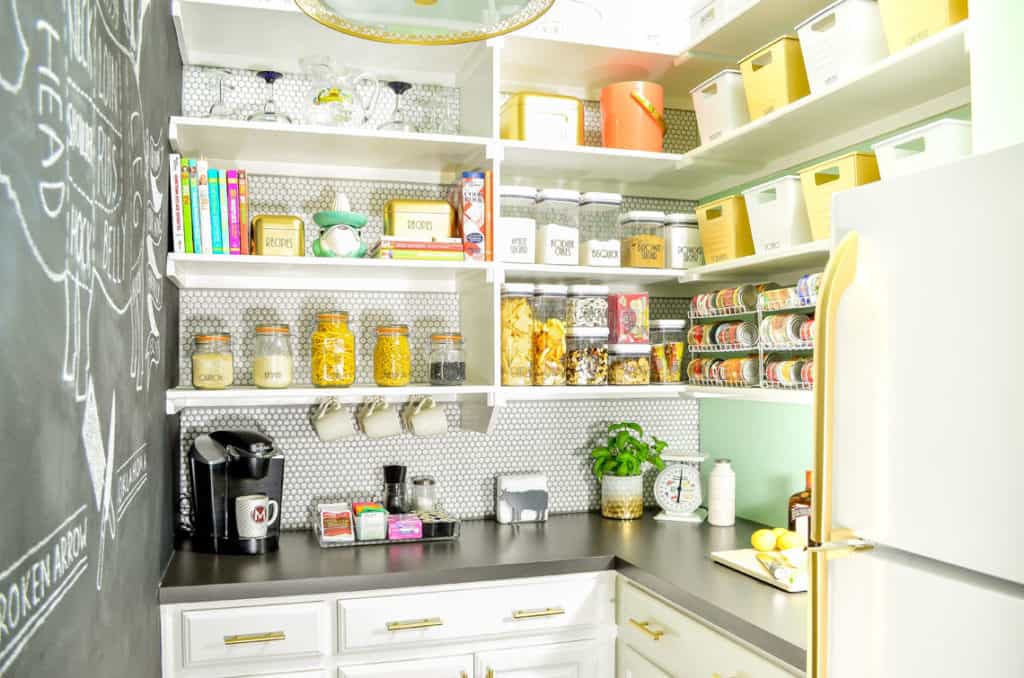 Here is the dining room and Melissa will tell you that this room is in progress but it looks pretty done (and awesome) to me!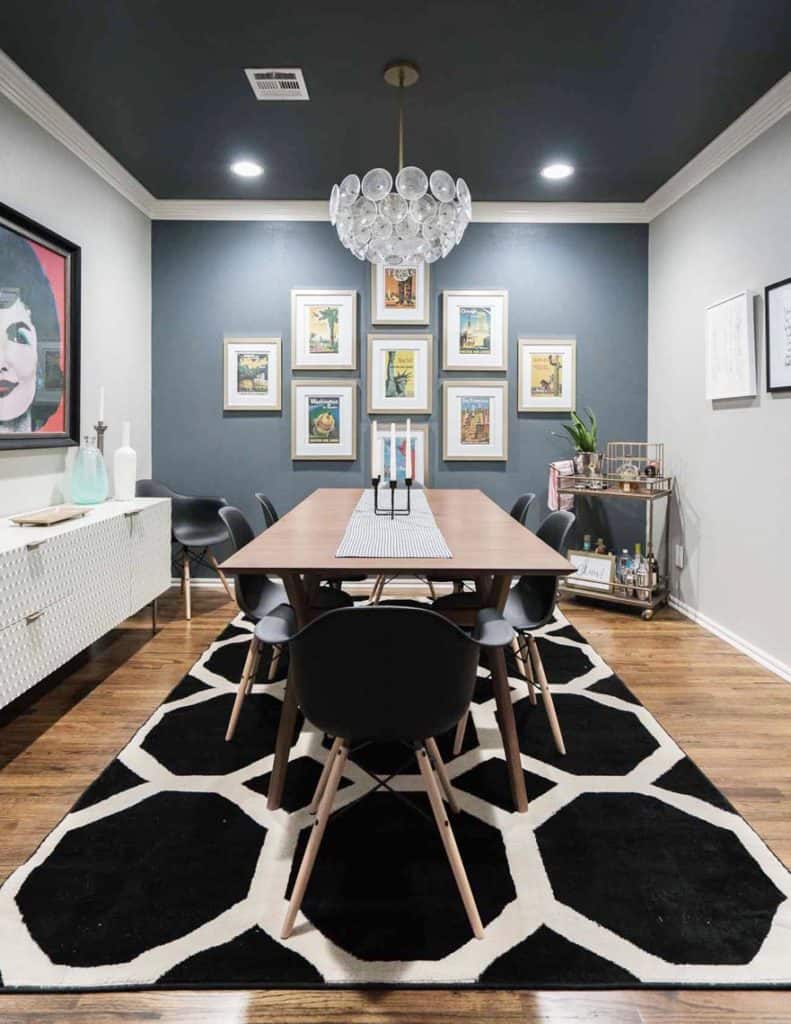 I love when any functional item can be hung vertically and used as art like Melissa did with these guitars. This game room is such a fun space!
How cool is the wall treatment behind the bed in Melissa's master bedroom? I remember this project from the One Room Challenge reveal and it has stuck in the back of my mind ever since. I've always wanted to create a similar version of this in my bedroom but I just haven't found the time yet :)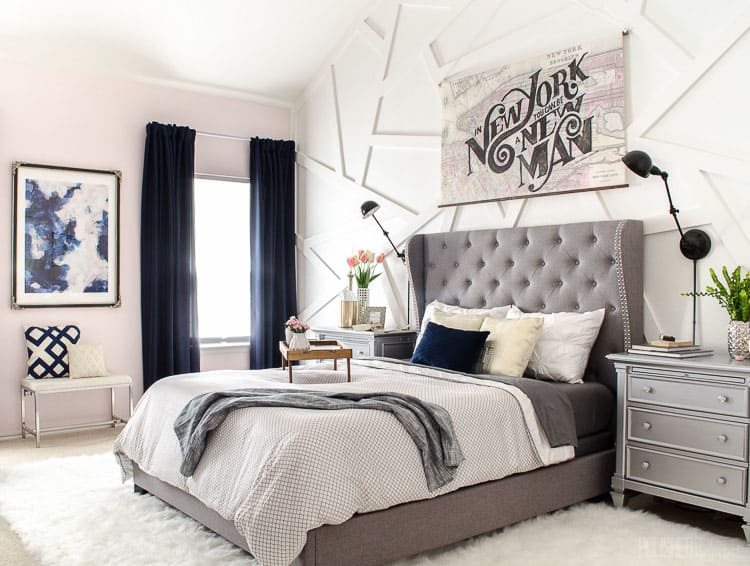 Ummm, can I please have a bath-time setup like this?
Melissa's office might be my favorite room in her home! I love the feminine touches and the organization is on point.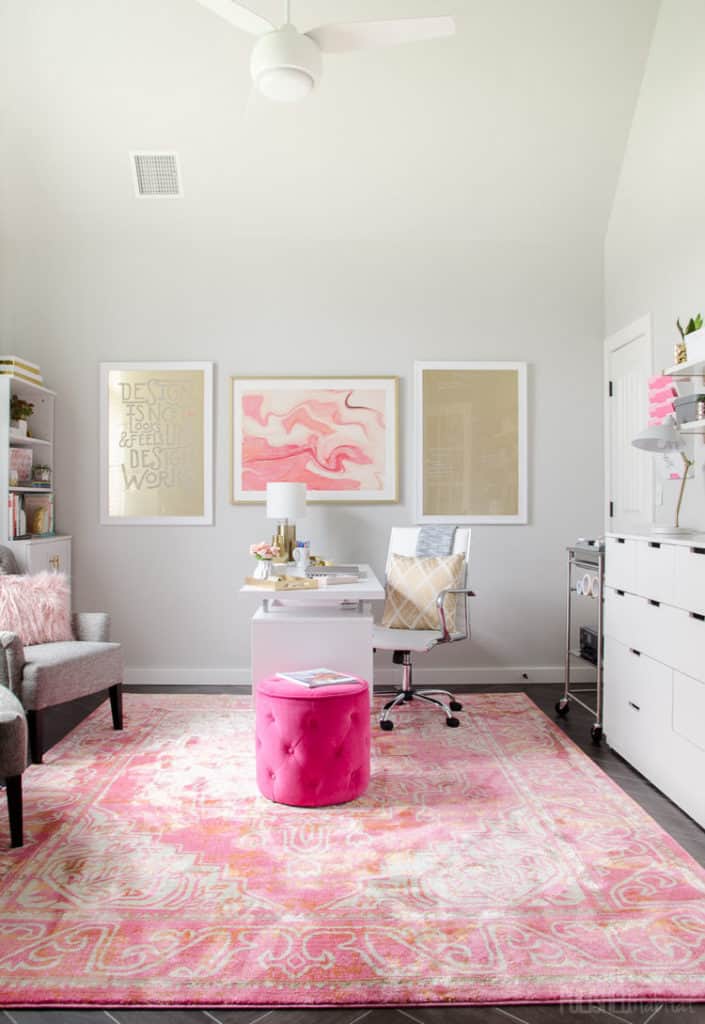 There are so many great projects in this space and I could really get some work done here!
And this is the perfect spot to hold client meetings!
And finally…this adorable outdoor oasis is perfect for entertaining, working on a sunny day or curling up with a good book. I love the colors and furniture she chose!
Well guys, what do you think? What I love so much about Melissa's home is that it makes me feel like I could create these projects and accomplish this look in my own home. Do you feel that way too? I love a home that feels stylish but also lived in – the perfect combo!
You can find any and all of these room makeovers and projects on Melissa's blog, Polished Habitat, so make sure you head over and give her some love. Pin it, follow it and like it because I promise you'll find some great inspiration practical projects to reference now and in the future.
Cheers!